10 Best Winter Running Jackets – 2021 List
last updated:
Mar 02, 2021
A good winter running jacket is the key to continue training 12 months out of the year no matter where you live! We've said it before and we will say it again: there is no such thing as bad weather, just bad clothing. Equipping a lightweight coat will help to keep you warm and dry as well as snappy on your feet. We know that running in heavy and bulky gear seems less than ideal, which is why we packed our list with functional and lightweight coats that are made to move.
We selected jackets that come from trusted brands that know not only what runners need in the winter, but also what they want. So, lace up those
winter running shoes
, and start shopping for your next best winter running jacket!
This is the best product on our list that is currently in stock:

Nike Essential
Why is it better?
Lots of colors to choose from
Available with or without a hood
Options with reflective features
Water-resistant
Breathable
Lightweight
Great price
In a
Hurry? Editors choice:

Test Winner: Nike Essential

3
Researched Sources
2K
Reviews Considered
13
Hours Researching
21
Products Evaluated
Comfort
Weather Resistance
Versatility
Weight
Breathability
By Default
10 Best Winter Running Jackets
Criteria Used for Evaluation


Comfort
We all want to be comfortable while we run no matter what we are wearing--and that includes the best winter running jackets.
The perfect option should have more or else the same qualities as any usual functional running shoes. It should be comfortable enough to enable you to use it for a prolonged duration. A good quality running jacket should be fitting and have a streamlined design so that your movement would not be derailed.
You should also comfortably move your arms and shoulders without experiencing any restriction with the one that you would choose. When we consider warmth as a factor, there are different types of jackets that provide distinctive levels of insulation when in use. The exceptional designs are acquired with a layered thermal construction to provide you with sufficient protection from the weather elements.
With everything considered, it is important to remember that comfort and warmth would often be fairly subjective. This is in the sense that some people may be comfortable in particular jacket brands that may not be comfortable for other people. Therefore, your selection would largely be determined by your personal preferences.
One way you would be able to tell the design that is comfortable for you is by having it on and moving around with the jacket to see how comfortable it feels. In this way, you would be able to tell whether the jacket you may have chosen is the perfect choice for you or not.


Weather Resistance
Not all winter running jackets are water-resistant, but if you live in an area where it rains or snows quite a bit during the winter, then you will want to check what weather the jacket covers.
The type of jacket you choose should be one that would allow you to carry on with the activities of the day even when the weather turns to worse when you least expect that to happen. Presently, most sports gears have been developed with the intent of helping to protect users from the elements not forgetting wind and moisture.
If possible, you should go for the brands that have a water-repellent finish or designed to protect you from ending up soaking wet when it abruptly starts to rain when you are out jogging or running. The perfect quality designs have a special outer shell that would help keep the rain out at all times. It should be waterproof as opposed to water-resistant.
The one with a hood would offer additional protection from the rain and other weather elements. Wind will also be a major factor to consider when it comes to shopping for a suitable winter running jacket. The best options have elastic cuffs that would help shield off the wind.


Versatility
There's nothing wrong with wanting a versatile winter running jacket, so make sure to take a look at everything it has to offer.
Even in the heart of winter, some consumers may require something that is adaptable. Fortunately, at present, there are all sorts of winter running jackets available on the market that would enable you to brave the daring winter season. Depending on your tastes and preferences you may go for the type of jacket with sleeves that could be ripped off or a jacket that allows you to easily roll them up.
Can you layer up with this jacket
One of the features we look for is the ability to layer. Many of the jackets on our list can hold layers beneath them or on top of them--so if you live in frigid temperatures, then you can be sure you stay nice and warm. If this is not something you need then you can look over it, but anyone who likes to travel or run in the winter should have at least one jacket they can layer.
Storage capabilities
For those of you who like to bring your phone, keys, and other belongings with you, storage is key. It's important for you to securely hold your stuff and keep your hands-free--especially in the winter. Make sure to consider your own needs and preferences and get a winter running jacket that best fits your storage needs.


Weight
Your jacket should not weigh you down and provide you with the warmth you need while you run in the winter.
Lighter people often run faster and further. That is why the best quality designs should be the ones that would provide you with the best protection while having a lighter construction in order to provide you with the level of effectiveness you would desire as part of any running gear you may have with you.
As much as there is no such thing as an ideal weight for these kinds of products, basically what would be considered a good quality design that is of the right weight would be below 5 ounces in weight. Even with it being that, you may strive for a lightweight design that would provide you with sufficient warmth and protection wherever you go.
The ones with a pack-in pocket capability are a clear indication of their lightweight quality and versatility. At the end of the day, make sure you get a running jacket that fits your needs and that won't weigh you down.


Breathability
While your winter running jacket should keep you warm, it should also ensure you stay nice and dry. The last thing you want is to sweat and overheat on a long winter run--carrying that jacket will be no fun!
Buying something that would adequately protect you from the weather elements is very important. It is equally important that you think about the ventilation aspect of the jacket that you intend to buy. The best designs would not allow you to give up the ventilation aspects of these types of products.
Just like the car that would require an exhaust pipe to help ensure that the engines do not overheat, a suitable jacket would also require a good ventilation system in order to ascertain proper temperature regulation. If you plan on engaging in vigorous exercising activity, you are bound to sweat even during the coldest months of the year.
The jacket should be able to wick the moisture away from the body and allow air in so that your body does not overheat. In as much as it would be important to look for a design that has good ventilation, you should make sure that the ventilation aspect does not compromise its weather protection capability.
Expert Interviews & Opinions
Most Important Criteria
(According to our experts opinion)
Experts Opinion
Editors Opinion
Users Opinion
By Default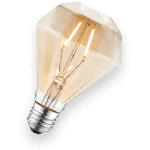 You shouldn't overheat
Breathability is an important thing when it comes to picking out a winter running jacket. If you have a jacket without ventilation and breathability, it defeats the purpose, and you don't gain maximum comfort.
Keep this in mind
Fit and mobility are vital as well when choosing a winter running jacket. To accomplish this, find jackets with stretchy material; while you're running, you don't want materials irritating your skin.
Other Factors to Consider


Use
How reflective the surface of the jacket you choose is, would be what would help in separating the exceptional jacket designs from the less exceptional ones.
Safety should always be a point of major concern for any consumer. Buying a jacket that is well covered with reflective material would save you the trouble of having to look over your shoulders time and again while on the road jogging or running. A highly reflective surface enhances your visibility during low light conditions.
If possible, you should ensure that you go for the brands that have an LED lighting system at various points on the jacket to help ensure that you stay visible even during times of reduced lighting.


Bottom Line
Even though you may not have anticipated the winter season, it's always good to be prepared, at all times. Buying a jacket for the winter season in due time would save you the trouble of rushing to buy this particular product when you need it the most yet you had all the time to shop for it. The extreme chill in the morning hours during winter should never make you change your morning routines.
Other than making sure that you purchase a jacket that would keep you warm and comfortable, ensure that the design that you purchase at any given point in time has an outer shell that would help to protect you from getting soaked or in some cases frozen.
That is why a high quality and functional winter jacket should be top of the purchase list if you wish to comfortably steer through the winter season. What you would choose would be determined by several factors such as the kind of conditions you expect to run in as well as the activities you intend to take part in.


Insulation
The essential feature about jackets is how well they keep out the cold. We don't want to walk around in a big, bulky one but we also need to stay warm. We looked at what fabrics and insulation are used to make jackets and the ability to keep out the cold and in the warmth. Is the fabric breathable, or can our sweat cause a chill?
The two most common types of insulation for jackets are down and synthetic. Down is the "fluffy stuff" (not the feathers) of birds like geese and duck that helps keep them warm. Down is warmer than synthetic alternatives.
Winter jackets are also loftier, or bulky. They are lightweight and compressible but don't perform as well when wet. Synthetic insulation consists of materials like polyester. These winter jackets are still warm and perform better when wet because of their water wicking properties. Synthetic is more durable but is heavier in weight.
You can also predict how jackets will perform by considering their classification. Winter jackets are classified as casual or performance options. Casual jackets are geared more for everyday wear.
These jackets are the models that primarily focus more on comfort and warmth, as well as style. These might not be the best for outdoor workouts, but many might still include positive features on that front like breathability.
Performance or "technical" jackets are made for athletic consumers. These still aim to keep the consumer warm but have more flexibility, mobility, and breathability.


Advanced Features
Another important factor we took into consideration, was the cut and fit of the jackets and the quality of the fabric.
We looked for any extras the winter jackets may have, like pockets, hoods, wind-guards, fur and fleece liners, and any other advanced features that improve their performance and functionality.
This plays a major role because winter jackets usually come with a large price tag. However, many jackets are made with high-quality materials; they are durable, weather-resistant and perform nicely. All of this means it's a worthy investment.
Frequently Asked Questions
q:

Can my jacket be too warm?

a:

Yes, there are definitely jackets on our list that will keep you much warmer than others. Make sure you take a look at the climate you live in and your specific needs to ensure you don't get a jacket that is too warm, or not warm enough. The last thing you want is to overheat while you run, so pay close attention to what you get.
q:

Is the most expensive jacket the best option?

a:

A word of advice, ensure that you go for a product that is within your budget. Don't buy something because someone else has the same product; ensure that what you buy meets your needs.
q:

Are there stylish winter running jackets?

a:

That would all depend on your tastes and preferences. However, you should not choose a jacket based on how fashionable it is but rather it would be helpful to select one based on its functionality. A proper winter running jacket should be able to keep you warm, comfortable and still protect you from the weather elements wherever you go.
q:

Do these winter running jackets offer a return policy?

a:

Most do not have a return policy. That's why you need to ensure that you get the best winter running jacket for you. Nonetheless, if you get one that has a return policy, you should go for it because you would be assured of the quality.
q:

How should jackets like these fit?

a:

The winter jackets should be form-fitting, but not too tight. They should be long enough in the arms to reach the wrists. The cut and style of the winter jackets vary based on preference. You may like a jacket that fits a little looser, but if you have too much extra space then it allows cold air to circulate and might provide a little too much ventilation.
q:

Should I wear layers with jackets like these?

a:

Depending on the insulation and the weather, it might not be necessary to layer up. However, no matter how warm the winter jackets are, it's always a good idea to wear layers during freezing temperatures.
Subscribe to our newsletters