Our Favorite Adidas Spike Shoes Tested & Reviewed
last updated:
Jul 28, 2020
Adidas is a well-known brand in the sporting world, and the best Adidas spike shoes are a great investment for track and field athletes. When it comes to performing and achieving success in track and field events, athletes need a great pair of spike shoes—and the best
Adidas
spike shoes are awesome.
The best
Adidas
spike shoes provide a better grip on running surfaces—whether it's a track, dirt, or grass—and are designed to be lightweight and comfortable. While there aren't a plethora of Adidas spike shoes, there are still enough to make them difficult to narrow down—which can also be a tedious process.
Which is why we have taken the time to ensure that we research and review the best options currently available to choose from on the market. Take a look at the best
Adidas
spike shoes below to learn more!
This is the best product on our list that is currently in stock:

Adizero Ambition 4
Why is it better?
Durable
Breathable
Lightweight
Secure fit
In a
Hurry? Editors choice:

Test Winner: Adizero Ambition 4

4
Researched Sources
1K
Reviews Considered
9
Hours Researching
12
Products Evaluated
Comfort
Value
Terrain
Flexibility
Outsole
By Default
Our Favorite Adidas Spike Shoes
Criteria Used for Evaluation


Comfort
Make sure you are comfortable in the Adidas spike shoes that you get so you can train and perform to the best of your availability.
The comfort of a pair of running spikes can be quite a bit different from model to model since not all track shoes are made for the same task. Any shoe that is on this list will have a reasonable amount of comfort since an uncomfortable shoe is not deserving of a place on the best list.
But keep in mind that shoes for sprinting will be less cushioned and comfortable than ones designed for long-distance running, while jumping shoes should be somewhere in the middle in terms of cushioning. Consumers that aren't familiar with Adidas shoes should know what some of their terms mean when it comes to the features, design, and technology of their shoes. These terms include:
SPRINTFRAME– This is the midfoot chassis that helps keep the athlete's foot close to the ground, while still offering support and stability.
SPRINTWEB– This is a synthetic construction used on the upper of the shoes that make them lightweight but still durable. SPRINTWEB tech is commonly used for running, basketball, soccer sneakers and more, and is also combined with mesh to increase ventilation.
ADIWEAR Technology – wear-resistant rubber material found on the outsole of the shoemaking them more durable and resistant to abrasion, and providing traction and flexibility.


Value
Budget or no budget, you need to make sure you get a pair of spike shoes that end up being worth every penny!
Adidas shoes are typically fairly priced but spiked shoes are often an investment. So we make an effort to assess the shoe's value and where it deserves to be placed is on this list. As one of the biggest and most well-known athletic brands in the world, Adidas offers high-quality goods.
They aren't always the cheapest, but they're certainly not the most expensive either. Whichever pair you pick out we're confident you'll get good value from them. That being said, the most important thing to remember is that you need to invest in the right Adidas spiking shoes for you and that you will look forward to using them.
When you are looking through our list of reviews, you will see that we reviewed all of our picks based on their value. However, make sure to invest in a pair of shoes that fits the events you participate in, are comfortable enough for you to train in and compete in, and are durable enough to last you the long haul.


Flexibility
Your shoes need to provide the right amount of flexibility and range of motion to ensure you are comfortable through each and every stride.
The level of flexibility can vary depending on the need of the spiked shoes. A sprinter typically needs a stiffer shoe with a firm spike plate. A long-distance track runner will need more flexible spiked shoes that favor support and cushioning to ensure comfort over the long run. Interestingly enough, many track athletes prefer running without socks.
While some may want to wear socks to prevent blisters, their feet getting cut up, and not sweating or stinking up the show, others prefer to go sockless. This is because many believe that without socks, they can better feel the track. They might also like their spikes to fit really snugly and don't want socks making them bulkier.
At the end of the day, you need to make sure that you choose a pair of shoes that is flexible enough for you to feel every single stride. They should not be rigid and should work with your foot type and foot needs. Make sure to consider your own personal needs and preferences to ensure that you get the perfect Adidas spike shoes for you.


Terrain
Get the spike shoes that work for the events you participate in and the terrain you train and compete on.
The terrain also plays a role in which spikes to purchase. This will depend on if the athlete runs on a track or cross country grass, dirt trails, etc. Metal spikes work the best in dirt and grass surfaces. Spikes are designed for various events including short sprints, middle distances, long distances, cross country, and other track and field activities like the long jump.
They are designed to have the athlete run on their toes, which helps to make them run faster. The first major difference among spikes it's the number of actual spikes it includes. The spike part, known as the "pin," can include three spikes up to eight spikes. The more spikes the more traction. There is also a difference in the amount of cushioning (in the heels) spikes have.
Some options have ample cushioning for long-distance runners or pole vaulters because of more heel strike. However, some skim out on the cushion to be even more light and flat, ideal for short-distance sprinters. We made sure to provide our readers with all of the options out there to ensure that everyone has something to choose from.


Outsole
The outsoles of your spike shoes should hold up for as long as you need them too. make sure you get the best use out of them!
As you can see, this a list dedicated to Adidas spike shoes--so they all have spikes. That being said, not all of them are the same and their outsoles are all pretty different. Some of them are more comfortable than others while others are designed to be more efficient and effective--so make sure you get the pair of shoes that offers everything that you need.
First and foremost, because these shoes have spikes some you have to be careful and ensure that they are comfortable enough. With some shoes, you can feel the spikes through the outsole, which is why you may want to look for a pair of shoes that offers some type of plate to ensure that the spikes don't dig into your feet when you wear them.
If you want a pair of shoes that offers removable spikes, you will want to make sure that the outsole of the shoes still offers enough grip and traction when you use them spikeless. Nonetheless, you need to make sure you get the Adidas spike shoes that offer everything you need to succeed in the events that you participate in.
Expert Interviews & Opinions
Most Important Criteria
(According to our experts opinion)
Experts Opinion
Editors Opinion
Users Opinion
By Default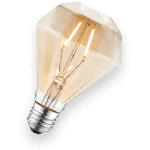 Break Them In
t's important to break spiked shoes in before using them in races and competitions. Straight out of the box they will have some friction areas that need to be worked out. It's best to do sets of strides or use them for 3-4 light workouts before race day.
Just remember, just because they aren't comfortable at first does not mean they won't be comfortable once they are broken in. The break-in period may take longer for some than it does for others,
But if you tough out the break-in period you will end up with a pair of shoes that is now perfect for your feet during track and field events.
Track vs. Cross Country
There are many options that can be used for both track and cross country seasons. There is a general rule that spikes are broken in and feel better the more they are used.
The main differences between the two types are that track spikes typically have quarter-inch pins, whereas three-eighth-inch pins are ideal for cross country. Cross country spikes usually have a rubber sole for better grip in the mud.
Mud runs also call for high-inch pins. Cross country spikes also tend to have more cushioning in both the forefoot and rearfoot.
Other Factors to Consider


Use
After seeing just how many options are out there, the runner might wonder whether or not they should even bother buying spiked shoes and may just want to get new regular training shoes. Those who take their track practice seriously will want to purchase spikes. Spikes are lighter and stiffer than running sneakers.
The spikes are usually either metal or ceramic and are either screwed into the sole permanently or are removable. Spiked shoes are made specifically for track and field and cross country running on dirt and grass surfaces. Think of spikes as cleats for runners. So, make sure you get the right spikes for the events you participate in.
At the end of the day, the most important thing is that you get the Adidas running spikes that will work best for what you need them too. The use you expect to get from your Adidas spike shoes should match up to the events you participate in, the terrain you train and compete in, and fit all o your comfort and foot type needs.


Fit
The consumer must keep in mind that one size doesn't fit all when it comes to spiked shoes. And while many are unisex (so technically they can fit men or women), the runner must know their own specific needs to make sure the shoe fits them. Many spike options from Adidas (and in general) are unisex.
Just make sure that they are fitted well. Women will especially need to be mindful because the sizing will be different from what they are used to unless Adidas offers that particular spike shoe in women's sizes. Generally, women will have to go down a size in men's to get the best fit.
It's important that there is enough room in the toe box so that the toes aren't cramped up. However, spikes are meant to be a bit snug. Think of them as gloves for the feet, so expect them to be a bit tighter than regular running or cross training shoes. At the end of the day, the best Adidas spike shoes for you should fit comfortably and securely so you don't have to adjust them all the time.
Frequently Asked Questions
q:

Are the spikes removable?

a:

Whether or not the spikes can be removed depends on the model. Although many spike shoes have the option to use the shoes without the spikes on surfaces that aren't suited for them. Some shoes have toolkits to help you remove your spikes or put them back on.
q:

What size should I get?

a:

Many spiked shoes are unisex but are sized in men's sizes. The difference between men's and women's sizes is usually around 2 sizes. So if you know your women's size, simply subtract 2 and you will have a rough idea. We always recommend getting your size taken in a professional athletic shoe store if you have the option.
q:

How do I know what spike length I need?

a:

When it comes to the length of the spikes itself, 3/16" spikes will dig into the track and be best for sprinters, whereas 1/4" or 3/8" is ideal for cross country.
q:

Do the shoes come with spike pins and a wrench?

a:

Unlike shoes from some other companies, all of the Adidas spiked shoes on this list come with the spikes included. The wrench will only come with the shoes if the spikes are intended to be removed by the runner, otherwise, a wrench will not be provided.
q:

How long do running spikes last?

a:

Durability is always subjective and a bit difficult to sort out. The spikes on your track shoes should last for about one year worth of running, track seasons. If you find yourself doing track sports year after year then it is probably best to search out shoes that allow the spikes to be replaced.

If you just replace the spikes instead of the whole pair of shoes you will obviously be getting more from your investment. Anyway, at the end of the day, the best adidas spike shoes for you should fit all of your needs!
Subscribe to our newsletters