Our Favorite Adidas Spike Shoes Tested & Reviewed
last updated
Feb 15, 2019
Achieving success as a track and field athlete requires a lot of hard work and perseverance. In addition to all that preparation, you also need the right equipment.
When it comes to performing on a track, spiked shoes are the best bet, and some of the best spiked shoes come from one of the leading names in athletics: Adidas.
Spiked shoes are designed to better grip running surfaces such as track, dirt, and
grass
that are commonly found in track and field events. They are also designed to be as lightweight as possible so as not to hold you back from squeezing every last second out of your effort. We have chosen the seven best spiked shoes from Adidas and give you detailed descriptions of their
strengths and weaknesses
so that you can pick out the best pair for you.
In a Hurry? The test winner after 9 hrs of research
Sprintstar
Why is it better?
Affordable
Comfortable, yet gives enough support
Spikes provide good traction
Good option for technical sprinters
In a
Hurry? Editors choice:
Test Winner: Sprintstar

4
Researched Sources
900
Reviews Considered
9
Hours Researching
12
Products Evaluated
Comfort
Traction
Value
Flexibility
Terrain
By Default
In Depth Review Top 10
Sprintstar
Adizero Avanti
Adizero MD 2
Distancestar
Adizero Finesse
Adizero LJ
Adizero HJ
Table of contents
Criteria Used for Evaluation
Other Factors to Consider
Frequently Asked Questions
Sources
Our Favorite Adidas Spike Shoes


Affordable
Comfortable, yet gives enough support
Spikes provide good traction
Good option for technical sprinters
Spikes can be too dull for intermediate and expert runners
Made for technical sprinters, this spike shoe features a SPRINTWEB technology forefoot that is designed to lock the foot down when hitting the track or field. This is a sneaker that is built for speed and distance. It also has a soft collar that protects the ankle and achilles tendon when sprinting, and has a reinforced mesh upper for heat exchange. The sprint spike is well-built but not as powerful on the spikes as other options, making it great for those who are using spiked running shoes for the first time.
Read more
Comfort
The Sprintstar shoes have Adidas' SPRINTWEB mesh upper that makes them lightweight and breathable. They have synthetic overlays that hold the foot securely while sprinting, and a soft ankle collar for comfort.
Grip
These sneakers are made for sprinters, ideally for 60m, 100m, 200m, 400m, 4x100m, 4x400m events. That's because of their Pebax plate outsole for energy return, which also makes them extremely durable. The spikes help to improve performance and offer enough traction and grip without being too sticky on the track.
Cost for Value
Available at an affordable price, this sneaker is a great investment for any track athlete. It's available for both men and women, weighs just 4.7 ounces, and comes in a few color options. They're also durable, help enhance performance on the track and are a great spiked shoe to start with for those who haven't tried them before.


Great for mid-distance runners
Strategically placed spikes for traction and grip
Lightweight
Higher price than some options
A lightweight shoe that's packed with performance, the Adizero Avanti features energy-returning properties that will help prevent fatigue when racing around the track. The outsole has a four-spike forefoot with great traction that's still flexible. It's the perfect mix of lightness and cushioning and provides some additional ankle protection.
Read more
Comfort
This shoe is ultra-lightweight, making it a great option for runners who want to increase their speed at the track and not be weighed down by heavy or bulky sneakers. They have a breathable mesh upper, so having sweaty feet isn't a problem here because of the special Cooler lining. It features a foam midsole that gives the consumer a little more cushion without getting in the way of achieving a fast push-off. This shoe is all about its Boost cushioning, which is known for excellent cushioning and support. Finally, the Adizero Avanti fits like a glove thanks to its Sprint Web Microfiber Synthetic upper.
Grip
They have a full-length plastic plate at the bottom of the shoe for support while sprinting, but they're still pretty flexible for longer distances. They have a four-spike forefront, and the spikes do not feel stiff, even when first wearing them. The spikes are placed strategically, giving them a great grip.
Value
The Adizero Avanti fit great and are light, fast, and comfortable. They are recommended for mid-distances, and are great for 10ks. They are stylish and durable, and have a mid-range price tag.


Great traction
Good heel support
Breathable
Durable
With its six-spike outsole, this running shoe is similar to the popular Adizero Prime Finesse, but features upgrades like an added heel, a stickier grip with better traction and the SprintWeb tech on the upper that leads into mini-mesh for breathability. It's ideal for middle distance and more runners, and was worn by the 800M world record holder David Rudisha.
Read more
Comfort
This shoe includes EVA cushioning in its insole, as well as synthetic microfibers that help to give it a snug fit. Its mesh makes it breathable to reduce sweat and aids in regulating temperature for when faster speeds make the body heat up.
Grip
This shoe has a SPRINTFRAME construction that provides support, and a Pebax sole plate with a six-spike configuration. The spikes provide impressive grip that comes in handy when you start to get tired. There will be no slipping of the feet here as fatigue sets in in high speeds.
Value
The Adizero MD 2 is more expensive than the two previous running spikes, but it is a high-performance sneaker that is ideal for 400m and 800m athletes. Its spike plate provides a great grip with impressive energy return, and it's light, non-slip and has enough stability to help you go hard down the home stretch.


Flexible
Lightweight
Removable spikes
Great for 800m and longer distances
A bit slippery for runs that are not on the track
This track shoe will help every athlete run the distance. It's lightweight, comfortable and breathable with its mesh upper section, and includes durable ADIWEAR in the heel that helps to make it resistant to abrasion. This shoe has a synthetic heel that locks the foot down for turning around the bend, making it great for the track.
Read more
Comfort
Lightweight at 5.4 ounces, the Distancestar features a mesh upper, EVA midsole and synthetic heel. And while these are made for the track, water or dirt terrain, the metal spikes can come off for when want to hit the pavement. There is ample support to protect the feet while running, although overall the arch and heel support is slightly lacking. These are more flexible than other choices, which means not as much cushioning which make them slightly lacking on the comfort front.
Grip
The Distancestar is equipped with five metal spikes, with its placement being the perfect combination of grip and resistance. Its traction is thanks to its forefoot spikes, which means there aren't the best when it comes to stability.
Value
Available for an affordable price, this is a durable spike sneaker that has a long shelf life. That's all thanks to its ADIWEAR rich that increases its longevity. The spikes are easily removed and can be reinserted, making them versatile. These shoes work well for all distance runners.


Lacking in support and cushion
This shoe is designed for maximum energy return, with an emphasis on speed with its SPRINTFRAME construction. It features Adidas' SPINTWEB upper with air mesh for ventilation and overall the shoe fits like a glove. The spikes have microsuede on the inside for increased durability in high-tension areas. The spike plate is powerful with great grip, making it ideal for short distances like 200m or 400m races.
Read more
Comfort
Super light and fast while running, these track spikes are made from textile and synthetic materials with a fabric sole. The Air Mesh helps to regulate temperature and the SPRINTWEB tech mesh heel aids in locking the foot down. It is equipped with an inlay foam insole.
Grip
Great for when reaching the bend, the Adizero Finesse is just flexible enough without being too stiff. It has six spikes in the forefront along with small spikes in the heel that increase traction and allow for faster speed.
Value
Slightly more expensive than other options, these running spikes are still affordable and a good investment for those looking to improve their acceleration when going around the track. They have a great grip, the spikes can be removed, and they're a great choice for shorter distance runners looking for more speed.


Extremely comfortable for jumpers
Lightweight
Designed for long jumps and not long distance races
Can be hard to clean
This is the perfect track shoe for a long jumper. With its comfort, cushioning, and support for sprinting down the track, and its Pebax plate designed for long jumps and pole vault takeoffs, jumpers and vaulters will love this shoe. With its aggressive grip, this shoe has a sharkskin outsole and synthetic leather with synthetic overlay.
Read more
Comfort
The Adizero Lj sneakers include a molded EVA midsole that has the right amount of cushion that long jumpers are looking for. Also maximizing comfort is the microsuede that is on the inside of the spike, a feature that also enhances its durability.
Grip
With a rubber sole and a sharkskin outsole that increases grip while making the shoe lightweight, this is one of the best running spikes for long jump and pole vault competitors. It's low to the ground and built for speed, the spikes doing its job for lifting off the ground and into the sand.
Value
A bit pricey at more than $100, this is a mid-range option that is known for its comfort. Its design enables the consumer to get aggressive with their long jumps. But they are a bit hard to clean.


Nice fit
Flexible yet ample support
Good cushioning
Heavier than other options
Ideal for high jumping, this shoe has the support and flexibility needed for the run-up leading to the big jump. It is light, breathable, and has a molded EVA midsole to meet the specific needs of jumpers.
Read more
Comfort
This is another option that is great for high jumpers based on how comfortable and breathable the running spike shoe is. It also contains molded EVA midsoles for ample cushioning that is needed for jumpers. Just keep in mind that although the sharkskin outsole helps to keep it light, it is a bit heavier at 9.1 ounces.
Grip
With an approximate one inch heel, this running shoe features microsuede on the inside of the spike that performs will in high-tension areas. It has a Pebax plate that can handle the torque during the run-up and overall digs into the ground well to be able to be aggressive when racing to the pit.
Value
With its breathable synthetic upper and its mid food support, these shoes have great grip and provide the comfort that is key for jumpers. They are affordable, being less expensive than the Adizero HJ, and fit well.
Criteria Used for Evaluation
Expert Interviews & Opinions
Most Important Criteria
(According to our experts opinion)
Experts Opinion
Editors Opinion
Users Opinion
By Default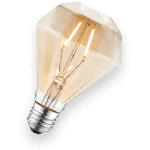 Break Them In
It's important to break spiked shoes in before using them in races and competitions. Straight out of the box they will have some friction areas that need to be worked out. It's best to do sets of strides or use them for 3-4 light workouts before race day.
Track vs. Cross Country
There are many options that can be used for both track and cross country seasons. There is a general rule that spikes are broken in and feel better the more they are used. The main differences between the two types are that track spikes typically have quarter-inch pins, whereas three-eighth-inch pins are ideal for cross country. Cross country spikes usually have a rubber sole for better grip in the mud. Mud runs also call for high-inch pins. Cross country spikes also tend to have more cushioning in both the forefoot and rear foot.
Other Factors to Consider

Application
The consumer must keep in mind that one size doesn't fit all when it comes to spiked shoes. And while many are unisex (so technically they can fit men or women), the runner must know their own specific needs to make sure the shoe fits them.
Why Use Running Spikes?
After seeing just how many options are out there, the runner might wonder whether or not they should even bother buying spiked shoes and may just want to get new regular training shoes. Those who take their track practice seriously will want to purchase spikes. Spikes are lighter and stiffer than running sneakers. The spikes are usually either metal or ceramic and are either screwed into the sole permanently or are removable. Spiked shoes are made specifically for track and field and cross country running on dirt and grass surfaces. Think of spikes as cleats for runners.
Unisex Options
Many spike options from Adidas (and in general) are unisex. Just make sure that they are fitted well. Women will especially need to be mindful because the sizing will be different from what they are used to unless Adidas offers that particular spike shoe in women's sizes. Generally, women will have to go down a size in men's to get the best fit. It's important that there is enough room in the toe box so that the toes aren't cramped up. However, spikes are meant to be a bit snug. Think of them as gloves for the feet, so expect them to be a bit tighter than regular running or cross training shoes.
Socks or No Socks?
Interestingly enough, many track athletes prefer running without socks. While some may want to wear socks to prevent blisters, their feet getting cut up, and not sweating or stinking up the show, others prefer to go sockless. This is because many believe that without socks, they can better feel the track. They might also like their spikes to fit really snugly and don't want socks making them bulkier.
Adidas Lingo
Consumers that aren't familiar with Adidas shoes should know what some of their terms mean when it comes to the features, design, and technology of their shoes. These terms include:
SPRINTFRAME– This is the midfoot chasis that helps keep the athlete's foot close to the ground, while still offering support and stability.
SPRINTWEB– This is a synthetic construction used on the upper of the shoes that make them lightweight but still durable. SPRINTWEB tech is commonly used for running, basketball, soccer sneakers and more, and is also combined with mesh to increase ventilation.
ADIWEAR Technology – wear-resistant rubber material found on the outsole of the shoe making them more durable and resistant to abrasion, and providing traction and flexibility.
Frequently Asked Questions
q:
Can you remove the spikes?
a:
Whether or not the spikes can be removed depends on the model. Although many spike shoes have the option to use the shoes without the spikes on surfaces that aren't suited for them. Some shoes have toolkits to help you remove your spikes or put them back on.
q:
What size running spikes do I get?
a:
Many spiked shoes are unisex but are sized in men's sizes. The difference between men's and women's sizes is usually around 2 sizes. So if you know your women's size, simply subtract 2 and you will have a rough idea. We always recommend getting your size taken in a professional athletic shoe store if you have the option.
q:
What spike length should I buy?
a:
When it comes to the length of the spikes itself, 3/16" spikes will dig into the track and be best for sprinters, whereas 1/4" or 3/8" is ideal for cross country.
q:
Do the shoes come with spike pins and a wrench?
a:
Unlike shoes from some other companies, all of the Adidas spiked shoes on this list come with the spikes included. The wrench will only come with the shoes if the spikes are intended to be removed by the runner, otherwise, a wrench will not be provided.
q:
Are these men or women's running shoes?
a:
Many spiked shoes are sold as unisex with their sizes indicated in mens sizes. It should be noted that even if the distinction is made, with track shoes there is usually no difference, other than the numerical size, between men's and women's shoes.
q:
How long do running spikes last?
a:
Durability is always subjective and a bit difficult to sort out. The spikes on your track shoes should last for about one years worth of running, track seasons. If you find yourself doing track sports year after year then it is probably best to search out shoes that allow the spikes to be replaced. If you just replace the spikes instead of the whole pair of shoes you will obviously be getting more from your investment.
Subscribe to our newsletters