10 Best Spike Racing Shoes Reviewed
last updated
Jun 15, 2019
Finding the best spike racing shoes can be pretty difficult to do, especially since nowadays you have tons of options to choose from. Luckily, you've come to the perfect place because here we feature the top 10 best options currently out there.

Whether you are a track star or participate in cross-country events, having the best spike racing shoes are a total game changer. Training will get your performance where you need to be, but often times the right shoes are really what help you get your best time and fastest speed.

So, if you want to be fully prepared for your next race day, then you need to check out the best spike racing shoes below. These shoes are sleek, comfortable, and fit securely—so you can focus on the event you are running and not how your feet feel.

We hope we help you find the perfect shoes!
This is the best product on our list that is currently in stock:

Saucony Endorphin MD4
Why is it better?
3.2 oz
Six-pin system for Excellent traction
Good cushioning
Comfortable and stable to wear
In a
Hurry? Editors choice:

Test Winner: Saucony Endorphin MD4

3
Researched Sources
2.5K
Reviews Considered
11
Hours Researching
17
Products Evaluated
Use
Materials
Weight
Traction
Value
By Default
10 Best Spike Racing Shoes Reviewed



Ultra-lightweight
Really breathable
Offers a secure fit
Sleek and stylish design
Sizing runs small
Expensive
The Brooks ELMN8 v4 spike racing shoes are currently one of the most popular options out there. They are incredibly lightweight, comfortable, and breathable. On top of that, these racing shoes are also really stylish and sleek—so they will look good with whatever you wear.
Read more
Use
When it comes to use, these racing shoes are perfect for the 400 meters to the 1600 meter events—so mid-distance runners will definitely love these.
Materials
These racing shoes are made of really lightweight material. Their woven air upper ensures they are really breathable as well—so your feet stay well-ventilated no matter how hot it is outside,
Weight
If you want a lightweight pair of racing shoes, then these are definitely it—so, if you want to make sure you have a pair of shoes that don't weight you down then these are a great way to go.
Traction
When it comes to traction, these shoes will help you feel every single stride without having to worry about slipping. You won't feel the spikes one but and the full-length plate will give you excellent bounce back and responsiveness.
Value
This model is newer, so it is definitely pricier than most of the other selections on our list. Make sure to consider your budget before getting these though.



3.2 oz
Six-pin system for Excellent traction
Good cushioning
Comfortable and stable to wear
Keep to middle-distance running, not longer distance
Designed for serious middle distance running, this well-designed and popular shoes performs extremely well. A six pin spike system gives excellent traction and they're as light as a feather. On your marks, get set, go!
Read more
Use
Great for middle distances, this 6-pin track shoe from Saucony provides an ideal level of traction. These shoes were created as a result of extensive biomechanics research which has resulted in very innovative shoe tech such as the sole based system which gives serious stability and top class cushion factor.
Materials
The spike plate and out-sole are built from high performing durable plastic and are a great feature for comfort through the mid-sole which is cleverly engineered cushioning.
Weight
The thin upper shoe structure hugs to the foot, keeping a runner on his/her toes and lets you move at lightweight speed while ensuring very good surface traction. The shoe is seriously light weighing in at 3.2 oz and has very good durability blended with comfort and an ability to perform for runners.
Traction
This spike racing shoe provides a great deal of traction and grip, especially for those of you who are middle-distance runners.
Value
This high tech performance shoe is comfortably affordable and comfortably kicks behind.
High quality materials
Highly durable
Good traction
May not be suited for highly intense competition
These spikes are some of the lightest on the market and feature a glove-like, single-layer mesh upper to provide you with excellent breathability. Available in four color options, runners young and old swear by this spike for the comfort, durability, and price point.
Read more
Use
One of several racing spikes offered by Nike, the Victory XC 3 is marketed as their entry-level model, but many competitive racers still pick it over some of the other available options.
Materials
This shoe also features a Pebax sole, which is a harder plastic material than you will find on some other shoes. This leads to more durability and can give a racer better traction on muddy or grassy terrain.
Weight
These shoes are really lightweight and won't weigh you down one bit.
Traction
In terms of traction, these shoes offer a good bit of traction and grip so you can focus on each and every stride.
Value
The Victory XC 3 is one of the best-priced models on the market, matching high-quality with affordability.
4

. New Balance Sigma Harmony Vazee



Sleek and stylish
Several colors to choose from
Secure fit
Durable
Lightweight
Not as breathable as other options
The New Balance Sigma Harmony Vazee spike racing shoes are one of the best affordable options out there. If you are on a budget, then you will absolutely love everything that these spike shoes have to offer!
Read more
Use
If you are a short distance runner then you will absolutely love these shoes. These racing shoes are perfect for anything from the 60 meters to the 400-meter events.
Materials
Made of durable and high-quality materials that are built to last. If you want a pair of shoes that will last you the long haul, then you will love this option.
Weight
In terms of weight, these racing shoes are a really lightweight option to consider. They won't weigh you down and will ensure you are light as a feather.
Traction
These racing shoes will ensure that you have excellent grip and traction. Their secure fit will ensure they fit you comfortably so that you not only get great traction but also don't have to worry about your feet slipping around in your shoe.
Value
These are really affordable, but certain colors may cost a little more. Overall, these are one of the most cost-effective selections as well.
Affordable price
FlexFilm upper
Carbon sole
Built for entry-level runners
Not as snug of a fit as other options
If the ultralight Saucony Carrera is more than you need, consider the Havoc, a slightly heavier, equally competitive shoe. Saucony describes the shoe as "designed for your top 7 and/or varsity runner," but all levels of racers will appreciate the features and price.
Read more
Use
A seamless sock layer and FlexFilm provides a snug fit without adding weight, similar to the Carrera. The FlexFilm here is slightly less moldable to your foot, so the fit might not be as perfect.
Materials
The sole also features durable XT-600 carbon, ensuring that the shoe will last a whole season. It weighs in at 5.4 ounces, about an ounce and half more than its elite sibling.
Weight
These racing shoes are really lightweight and a perfect option for those of you who want to make sure you aren't weighed down by your shoes.
Traction
In terms of traction, these shoes offer quite a bit of traction and grip.
Value
An entry-level set of spikes compared to the Carrera, this spike shoe is more affordable but lacks some of the selling-points of other models and is a little heavier.



High quality materials
Breathable
This updated Hypersprint shoe has a newly styled Pebax Spike-Plate which is very light, and the shoes come with a configuration of 5 spikes to boost your traction and speed.
Read more
Use
The Hyperspring have board-lasting in the heel and slip lasting in the forefoot to give you an excellent fit. They are made of synthetic leather and have a high-quality stabilizing mesh upper and are lightweight, providing you with a comfortable and breathable performance shoe.
Materials
Synthetic materials with a durable and lightweight rubber sole, and an updated nylon spike-plate to give you increased durability and traction on all surfaces.
Weight
They also have an EVA heel pad for durable cushioning, and weigh in at a mere 5.7 ounces.
Traction
The features for this shoe offer exceptional durability, comfort, stability which all when put together mean a top performing shoe.
Value
Slightly up from a middle range price, but it is a good shoe investment.



More cushioning in sole
Low pricepoint
Stablity provided with textile lining
6-pin plate for aggressive running
Heavier than other models
Less form-fitting shoe shape
The Puma Haraka is a heavier spike, meant for runners who prefer them for durability while training, or larger runners who need a bit of extra shoe on race day. The spikes have a generous fit, with a bit of extra toe room and a wider feel than most shoes in this category. It is more like a training sneaker than the race spike you might be used to.
Read more
Use
Runners with sensitive feet will like the additional padding in the sole, which provides more comfort than some lighter racing spikes.
Materials
These shoes are made of really durable and high-quality materials that are also breathable. Keep in mind, however, that they are on the heavier side.
Weight
The Haraka runs sort of like a trail shoe, slightly lighter than a trainer but not your best bet for a short, speedy race. The textile lining for breathable for all-around comfort, although slightly thicker than some of the other shoes on the market.
Traction
These shoes provide excellent traction and grip with each and every stride.
Value
Because they are not an elite racing spike, the Puma Haraka has a more affordable price point. They also last longer than some less durable shoes, so you'll end up replacing them less frequently.
Very affordable
Comfortable fit
Seamless upper
Less durable and form-fitting
Not made for elite runners
Veteran runners will definitely recognize the name of the Saucony Kilkenny's, as they've been a staple on race day for years. Saucony has kept the shoes up-to-date with current trends, and the newest model features a lightweight upper, molded sole, and reliable traction.
Read more
Use
Aimed at beginning runners, the seamless upper will make the Kilkenny more comfortable for a wide variety of foot types. It may not match the stable fit of some other options, however, but since it is aimed for those new to track racing, that doesn't matter as much.
Materials
These racing shoes are excellent and made of really durable materials that are built to last.
Weight
Really lightweight, but not the most lightweight options on our list.
Traction
The Kilkenny is offered in both spiked and spikeless models, so young runners who like the fit may opt for it in races where spiked shoes are not allowed, as well.
Value
The Saucony Kilkenny XC5 is not an Olympic-level racing shoe, but for early-stage runners looking for their first pair of spikes, or spikeless racing shoes, this may be a good fit. The shoes are comfortable and half the price of some of their competitors.



Additional arch and sole support
More supportive feel
Deep treads on sole
Narrow fit is not right for everyone
Slightly heavier than other models
The second version of the much-adored ASICS Cross Freak feature the same high, sculpted arch and multilayer sole set that set it apart as a slightly more supportive spike option. The shoe runs narrow, but for racers who prefer a tight fit or have especially narrow feet, it may be the perfect pair.
Read more
Use
The shoe runs narrow, but for racers who prefer a tight fit or have especially narrow feet, it may be the perfect pair.
Materials
These racing shoes are made of synthetic material that is really durable as well as a rubber outsole.
Weight
Weighing in at 7 oz., they are not the lightest spike on the market, but all the extra weight goes straight to the support and stability. Runners who need a bit of extra support won't want to pass up on the ASICS Cross Freak.
Traction
The Freak features a 5-spike rubber outsole with deep treads, providing lightweight mobility in a sturdy package.
Value
ASICS are reliably affordable, and the Cross Freaks are no exception. Given the elite nature of the shoes, they are fairly priced compared to comparable models.



Additional arch and sole support
More supportive feel
Deep treads on sole
Narrow fit is not right for everyone
Slightly heavier than other models
New Balance's best racing shoe is officially marketed towards college racers, meaning it matches competitive design with an affordable price point. The shoe features a light, flexible sole, and welded overlays to fit a variety of feet.
Read more
Use
The flexible sole is designed for experienced racers who want non-intrusive, comfy padding for long races.
Materials
The rubber sole on these shoes makes them really durable, although the upper is a little less breathable.
It also makes the shoes comfortable, giving them a slightly wider, more flexible fit.
Weight
The thin REVlite soles give the spike the feel of a racing flat, but the foam is lightweight and breathable.
Traction
It also makes the shoes comfortable, giving them a slightly wider, more flexible fit.
Value
The college-level spike offers competitive racing technology at a price that students will respect. It's a great buy for a mid-level racer looking for an elite shoe that does not come at an unreasonable price.
Criteria Used for Evaluation


Use
There is a difference between track and field spikes and cross-country spikes.
Today's runners seek more versatility and customization in their running spikes and our buying guide does a good job reflecting that. The most important thing to consider when choosing a pair of spike shoes is that they will fit your needs and what you will use them for. First and foremost you need to make sure they will work for the events you participate and then you will need to look at the following:
Select Based On Your Speed And Distance Requirements
When you need high efficiency at high speeds for track use (also called field events), there are a couple of things to keep in mind. First is the spike length. Choose something that comes in a shorter length to effectively carry you at a faster pace. Testers also preferred an outsole that is less thick than the average with little cushioning, which is perfect for changing speeds and maintaining comfort on longer runs.
It would also be wise to consider a customizable spiked runner that would allow you to remove spikes as you see fit. Track terrain may stay consistent, but the distance does not. Select an option that gives you variety.
Safety Always Comes First
This consideration is extremely important. Take stock of any and all past injuries that you might have. Selecting a pair of spikes with a negative drop will place additional stress on a number of muscles and tendons in the foot. Additionally, you can find shorter spikes for a nice balance between control and comfort. Runners with plantar fasciitis tend to gravitate towards a shorter track spike with a neutral heel drop.
Safety should always come first and in this case, you can be your greatest advocate.


Materials
While there's no shortage of hi-tech materials, synthetic fabrics, and cushioning foams on the market if they must be utilized effectively where they can provide the maximum benefits to the wearer.
No matter what you pick, these running spikes are engineered to surpass expectations in terms of performance and quality. We did the legwork for you by going through countless reviews and feedback scores. While there's no shortage of hi-tech materials, synthetic fabrics, and cushioning foams on the market if they must be utilized effectively where they can provide the maximum benefits to the wearer.
This is why we took what individuals that participated in several events had to say about their running spikes after they have been through their paces. When making a selection, it can be easy to grab for the product with the most bells and whistles. This is why construction and quality materials were critical factors when we were searching for quality spikes.
Choose A Sole That You Like
On race day, you're going to want all your checkboxes to be filled when it comes to your footwear. Runners have a preference when it comes to the soles of their competitive shoes so we made sure to list the differences. We have durable options that can handle the toughest of terrains and plastic soles for lightness to name just a few.
So if you have used racing spikes before, and felt like you needed a little more from the soles, make a selection to provide you with that change.


Weight
...the most sought-after quality is always a lightweight design.
There are several technical considerations to make when selecting the right racing spikes. It's not very surprising that several scientific methods are utilized to calculate the footwear's efficiency. Much like a finely tuned sports car is tested in wind tunnels, the spikes on our list have all been rigorously tested during the manufacturing process and by third-party consultants.
In competitions where first and second places are decided my milliseconds, every single seam matters. We listen to our readers and understand the subtle differences that they look for when they are searching for their high-performance running shoes. Giving our readers as much information as possible to make their decision is our top priority.
We researched a wide range of data from countless user reviews and recommendations, the most sought-after quality is always a lightweight design. Testers enjoyed feeling as light as possible, almost forgetting that they were wearing racing spikes at all. We made sure that our buying guide reflects this need and we have included the lightest options available.
We also took quality design into consideration. We listened to what racers had to say about the construction of the spikes on our list to ensure that they can compete as much as you do.


Traction
Traction and grip are a must when it comes to the best spike running shoes!
Traction is a highly important criterion to look at when selecting a spike shoe. In order to the best performance, you need a way to transfer the power from your body into movement, and that where the spikes come in. They take the power from your body movements and transfer it into the ground, which in turn rebounds and supports you as you accelerate down the track.
The longer and more spikes a shoe has the better traction it will offer. Additionally, the base plate of the shoe should have additional lug patterning to give you traction beyond what the spikes give you. We looked for shoes for our list that give the user the most amount of traction possible without impeding their progress.
Types of spikes you have to choose from:
Cross Country Spikes: First, let's consider the basic categories of spikes so that you can match them up with your individual needs. Cross Country spikes are the most popular type and the tool of choice for athletes that run or race on uneven, muddy terrain.
Sprint Spike: A closely popular second type of running spike is the sprint spike. The design is strictly speed focused and keeps the runner's grip safely secured, allowing them to focus on their time. Finally, the newest trend in running, and perhaps what brought you to this buying guide in the first place, is the standard distance spike.
Keep in mind...
When runners begin to compete, they quickly learn that anything on a track (800 through 10k meters) is run in these standard distance spikes. Naturally, it's a good idea to select your spikes based on what you plan to do in them.


Value
No one should be left out of participating in an activity they love because of cost.
At RunnerClick, we believe that no one should ever be priced out of participating in something that they are passionate about and that comes with so many therapeutic and health benefits. We are runners too, and understand the importance of having the right gear at the right price. This is why we don't provide a "most expensive list" or choose products based on brand marketing or affiliation.
Our buying guide has great options that will fit into every budget, and provide you with quality and design. In addition, by working with an internet powerhouse like Amazon, you know that you are getting the absolute best prices that are way below retail. No one should be left out of participating in an activity they love because of cost.  
We included a variety of products on our list that range in price points so everyone can purchase a quality product that fits in their budget.
Expert Interviews & Opinions
Most Important Criteria
(According to our experts opinion)
Experts Opinion
Editors Opinion
Users Opinion
By Default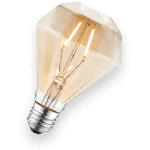 Stick to what you need
Different events and specific terrains require different features. Keep your own needs in mind and don't get a pair of spike shoes just because they are awesome. At the end of the day, you need them to work for you.
Style
A lot of these spike shoes are available in several color and pattern selections. Once you find the perfect pair for yourself feel free to be picky when choosing the color or design you want!
Other Factors to Consider


Style
While style is not the most important feature to look out for, it certainly is at the top of the list for a lot of runners. Once you have found some shoes that may work for you, you may want to consider the style of the shoe to help you make your decision. We considered the following factors when we determined the overall style of the shoe, and we encourage our readers to the same.
Looks Are Important!
While we would never recommend making a selection based on looks alone, there is something to say about a sleek looking, flashy racing spike. Track and field or Cross-County competition is a fun and great way to show your personal style and sportsmanship with great looking footwear. The good news is that runners no longer have to choose between a high performing racer and a stylish piece of footwear.
Our guide has several styles that will fit everyone's tastes. Don't forget that each model has several different colorways once you click over to Amazon.
Know Your Course
Most runners will agree this is the key to success. When you are selecting spikes for cross-country usage, consider the type of courses that you'll be taking on. If you'll find yourself in extremely muddy, uneven, or hilly courses you should look for running spikes that have a denser rubber sole and a water-resistant upper. We have included these in our buying guide at the recommendation of several testers.
Depending on the severity of the course, you might even want to consider spikes with a toe guard to prevent studding against rocks or roots. Likewise, if you are going to be on more manicured courses which typical feature packed dirt and even grass, look for cross-country spikes that have removable spikes for more customization.
These will give you an edge over the competition because they can be quickly adjusted depending on conditions. To further add to your advantage, select a pair that is lightweight, there's no sense in buying more spike shoe than you need.


Bottom Line
Get The Arch Support You Need
When reviewing tester feedback, we came upon a common misconception when evaluating racing spikes. Runners tend to assume that they do not provide arch support and that it's normal for them to be uncomfortable. Nothing could be further from the truth. In fact, our buying guide is jam-packed with options that purposely provide additional arch support for those who need it.
Gone are the days of tight and uncomfortable racing footwear, today's competitors have all the advantages of thoughtful design. So make sure that you take a look at what we had to say about arch support in our individual recommendations, to make sure that you select something that feels great and supportive.
Consider The Tread
If you are making a selection for cross-country, be especially sure to look at the deepness of the tread on the individual footwear. There is nothing like the feeling of digging into the muddy earth with sure-footed confidence that springs you back into the race. This type of adrenaline educing traction comes from an aggressive, deep tread that can handle anything that you throw it's way.
We listed all the information that you need to make sure that you can dig in without losing any speed.
Think About The Width Of Your Foot
Everyone's feet are shaped differently, and while footwear manufacturers try and make a variety of different models for the best fit, it could be tough if you have a wider foot. If this sounds like you, consider what we had to say about the narrowness of the racing spikes. You may want to steer away from anything that we labeled as narrow for some testers with wide feet and make a selection that will give you a better fit.
Brand loyalty
One of the most frequent quirks that we came across while researching this buying guide was how runners have a tendency to stick with the same footwear brand over and over again. We would suggest making a change every once in a while, as you may be surprised to find a new favorite brand.
In fact, testers that made a switch were often surprised to find that a new brand felt better on their feet when it came to racing spikes. So fight the urge to scroll through our buying guide and look for that familiar logo. Take a moment and go through all the factors when making your decision.
Frequently Asked Questions
q:

Can I train in my spike racing shoes?

a:

While these are meant to be used on race day, you can use them to train as long as you keep the distance and time lower than usual. Make sure to break them in before using them for a full training session. This is very important to remember and remains true for spikes of any kind.

It's a good idea to lace them up and go light for a while until you feel some flexibility, never use them right out of the box. Additionally, you're going to want to start keeping an accurate log of miles and activity, this comes with the territory. This way you know when to replace them.
q:

Should I still consider getting a pair of spike shoes if I run the 400 and 800 events?

a:

Yes. If you are a fast runner, spikes will make you faster. There will be a noticeable difference in control as well. For events that don't require spikes, you automatically have an advantage by utilizing them.
q:

Do spike shoes fit differently then my normal pair of running shoes?

a:

While it's true that spikes require a very secure fit all around your foot, most runners find that they can keep the same shoe size when making the transition. Remember not to make the mistake of lacing them too tightly. You should use the same amount of tightness that you are used to.

Most runners purchase spiked shoes in the same size they normally wear. Same rules apply as well- not too loose, not too tight. You want the shoe to be secure on your foot, and comfortable, too!
q:

I am planning on running on some muddy courses in these, how can I care for the spikes to make them last?

a:

Runners stuff the toes with newspaper or paper towels and allow them to dry overnight since obviously, you can't place them in a washer or dryer. The most important thing is to make sure never to run in spikes without the spikes or plugs inserted. Not only will you lose traction but they will also be very difficult to clean. Don't walk at all in them without the plate or plugs in.

If you do decide to wear one of the best spike racing shoes in muddy terrain just keep these points in mind and remember that they are only as good as you take care of them!
Subscribe to our newsletters