Best Foot Spas Reviewed & Rated for Quality
last updated:
Jul 20, 2020
As a runner, your feet are super important. They take the brunt force of every step you take, not just when you're running but as you're
walking all day
and going about your daily life as well. Yes, we all know how sore your feet can get, and in a perfect world, a pampering spa treatment would await your excellent extremities at the end of every day.
We know you're busy, so we made this list of the top 10 best foot spas for home use so that you can quickly get on with your life, only this time with happier and
healthier feet
.
In a Hurry? The test winner after 20 hrs of research

Kendal All-in-One
Why is it better?
Remote control makes it easy to adjust the settings
Built-in heating mechanism
Removable wheels that make it easy to move the device around even when it is full
It emits minimal noise thus making it best to use at home
In a
Hurry? Editors choice:

Test Winner: Kendal All-in-One

9
Researched Sources
1.2k
Reviews Considered
20
Hours Researching
20
Products Evaluated
Effectiveness
Ease of Use
Advanced Features
Durability
Value
By Default
Criteria Used for Evaluation


Effectiveness
Your feet work hard, so we wanted to make sure that we selected products to pamper them as they deserve!
The whole point of using an at-home foot spa is that it's effective at making your sore, tired feet feel fresh and rejuvenated. Various features, as well as tub design, indicate whether or not it will be something you will be excited to come home to after a brutal run on the trails.
Several different factors go into making a foot spa effective: the temperature the water can be heated to, the force of the bubbles, the quality and placement of the massaging implements, and whether or not you can use Epsom salts and essential oils in the spa.
We make sure to select designs that fit all of the most important criteria to help melt away stress and tension effectively. Important factors such as the design of the unit as well as combing through hundreds of user reviews helped up determine which products would yield the best results.


Ease of Use
Picking designs that are easy to set up and operate is incredibly important.
Since the last thing you want to do after a long day on your feet is come home and have to spend a lot of time trying to figure out how to use your home foot spa before you can get those sore feet in there.
Some of the things that make a foot spa easy to use are whether or not it comes with a remote, and how well designed and intuitive the function buttons are. Another great feature that makes a foot spa easy to use and maintain but that is often overlooked is whether or not it comes with a drain plug.


Advanced Features
Extra bells and whistles are designed to keep your feet happy, so we selected products packed with features that you are sure to love.
Heating Function
The only way you will be able to tell the difference between a highly functional machine and an average one is by looking at this equipment's heat function. The cheap products will only help in retaining the temperature placed on the equipment. Nevertheless, the best equipment is one with a built-in heat element that is adjustable to the desired temperature when in use.
Warranty
Before you buy this particular product from a store or online, ensure that the item you intend to buy has at least a one-year warranty. It is the only way that you will be protected and assured of the fact that the product will function properly within the specified warranty duration.
Massage Quality
Often, these foot spas are considered wet massagers. It is because these machines usually carry out the function of massaging while at the same time soothing and washing the feet with hot water. Therefore, the best quality machine is one that will let the consumer soak and get massaged at the same time.
Ease of Use
Despite how effective a spa may be, the consumer will only be able to enjoy the full benefits of it if they understand how to operate it. Consequently, the best ones for you would be one whose controls are easy to operate. The equipment has to be designed with sensitive controls to make it easy even for older adults to use.
Comfort
Good foot spas will bring you a feeling of calmness and relaxation. Make sure that the spa that you buy is of the right size to fit your feet.
Remote
The best foot spas usually come with a remote. It is because a remote control will spare you the stress of leaning forward to make adjustments on your spa while you're busy doing something else such as watching your favorite program while bathing.
Compatibility with Salts
While certain types of foot spas will allow the consumer to use salts and essential oils as they please, other designs will not allow the use of such soluble materials as they may damage the spa. Therefore, before you purchase such equipment ensure that you look at the manufacturer's instructions to see if the gadget allows for the use of such elements.
Pedicure Attachment
Good massaging home foot spas will come with an additional pedicure device such as a pumice stone that you can use to scrape dead skin off your feet. Such a component helps in improving consumers' experience by enhancing the quality and feel of your skin.
Bubbles
If you like bubbles, make sure to buy a foot spa that makes good ones. It will help improve your experience with foot spas. Who doesn't love bubbles?


Durability
Durability is important because when these products fail on you, it sometimes means a messy puddle on the floor.
We rated each product for durability based on the quality of its parts and what users had to say. The most important parts of a foot spa when it comes to durability are its housing, or the material on the outside of the machine that houses the footbath, motor, massagers, bubblers, etc., and the motor and heating elements. Be sure to look for these things when you're shopping to ensure you get a durable machine. To help we rated each product based on durability in its review.


Value
The great news here is that there are designs out there on the market suited for everyone's budget!
We all love a good deal, and people shopping for the best home foot spas are no exception. We wanted to make sure that we selected designed that were priced within the realm of reason, as well as pick out a few simplistic designs built for those that spent all of the fun money on an awesome pair of stability running shoes!
We recommend buying one of the home foot spas on our list and giving yourself a fantastic treatment whenever you want and in the comfort of your own home. To rate each product according to value, we looked at each one to see how real-world users felt about their purchases and how much money they had spent.
Any spa that ended up making our list represents a good value, or it wouldn't be on there, but their cost can still vary from product to product which is reflected in the reviews.
Expert Interviews & Opinions
Most Important Criteria
(According to our experts opinion)
Experts Opinion
Editors Opinion
Users Opinion
By Default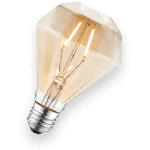 Take Care Of Your Feet
Your feet are one of the most important parts of your entire body. This is especially true for runners so we must take care of our feet. Using foot massagers can help relieve the sore aches and pains we feel after a good long run. However, it is important that we do not overlook warning signs and that we take care of our feet and talk to a doctor if pain, stiffness, swelling, and numbness become a regular problem!
Get Salty
Adding salts into your water isn't exactly a new discovery. In fact, the Ancient Romans found that adding salt into their bathhouses helped increase relaxation and speed up recovery times. By adding a handful of Epsom salt into your water, you can actually help reduce inflammation and swelling from standing or running on your feet all day, as well as speed up your recovery.
Talk To Your Doctor
If you have any chronic or serious health conditions you are likely already working with your doctor to develop a diet and fitness plan that is safe and effective for you- this is good! But you also need to make sure you discuss your use of foot massagers and similar devices with your doctor before you begin using them. Some conditions such as diabetes, cancer, and certain blood and circulatory issues can be worsened with massages. So take care of yourself and discuss your use of foot massagers with your health care provider.
Other Factors to Consider


Portability
One of the features everyone loves about at-home foot spas is that they are portable. You can set them up wherever you want and get comfortable and relax the pain and stiffness away. Portability is important and we made sure to consider this aspect of the foot spas we reviewed for our guide here. These foot spas her eon our top ten list are easy to store and set up and can be set up in any room your favorite chair might be in so you can stay where you are and let the foot spa relief come to you!


Capacity
Another factor worth keeping in mind when you are in search of a new foot spa is how much capacity it has. These foot spas come in a range of sizes and the amount of water they hold can impact how much relief they bring and how you will be utilizing them. Also, keep the size of your feet in mind- remember that bigger feet will need spas with a larger capacity in order to accommodate them. We included foot spas of various sizes and capacities so you should be able to find something to fit your needs right here!
Frequently Asked Questions
q:

What is a foot spa?

a:

Foot spas have existed for quite some time. Individuals have soaked their extremities in hot liquids for thousands of years. Besides, people have used things such as peppermint oil and bath salt to help add comfort, relieve any form of swelling on the legs and detoxify. In certain cultures across the globe, the process of cleansing and massaging the extremities has been categorized as part of their cultural heritage.
q:

Is it possible to add Epsom salts to a foot spa?

a:

It depends. With some machines you can, but with others, you can't. It is because not all designs allow you to add salt to their footbath or other essential oils. However, if the device that you have allows it, then you should not hesitate to enjoy the full benefits of your equipment by adding Epsom salt.
q:

Where can I buy a foot spa?

a:

You can buy a foot spa online through the links on our website, which is the easiest and most straightforward. No driving to the store, finding parking, only to find out they don't even carry foot spas or are out of the model you had your heart set on. There is also the option of ordering this product directly from the manufacturers in which case it would be sold to you at a retail price.
q:

Why should I buy a foot spa?

a:

A good foot spa will improve the appearance and feel of your feet by scraping off the dead skin cells. Once the dead skin is out of the picture, your feet can more easily absorb essential oils. The cleansing process and massage experienced with foot spas will help relieve you of insomnia, arthritis, headaches, restless leg syndrome, stress, and on some occasions even plantar fasciitis. The process also helps in eliminating toxins from the body to retain your pH balance while boosting your metabolism for improved performance.
q:

What do I need to do to maintain my foot spa?

a:

Depending on how often you use it, it's a good idea to clean and decalcify your machine periodically. Your instruction manual will show you how to do this easily, and we promise it's not as hard as it sounds. It basically involves some vinegar and a little bit of disassembly, no big deal. Doing this will help your machine to last as long as possible so you can get the maximum possible value out of it.

It's also a good idea to drain your foot spas after you use it, especially if you know you won't be using it again for a while and that the water will just be sitting in it. In this case, it's much better to drain the spa and let it dry than to leave it with water sitting in it for an extended period.
q:

How to use a foot spa machine?

a:

For a quick and easy startup, simply turn on your unit and place your feet inside and let the device do its magic. To get the most out of your device, we suggest adding oils and salts that work to ease tired muscle and dry skin.

Essential oils such as tea tree oil, lavender, peppermint, and lemon oil can help relieve weathered skin and tired muscles. If you don't have any essential oils on hand, no need to worry! Some users add a combination of mouthwash and vinegar in a pinch to help soothe cracked heels.

Users also like to add Epsom salts to the water to help soothe tired muscles from standing on your feet all day or after a long and grueling run. Be sure to experiment with different oils and salts to find what your feet love most!
q:

How often should you use a foot spa?

a:

Feel free to use your device as often as it feels good! If that means popping your tired puppies into a hot bath at the end of a long day, go for it! However, it may be in your best interest that you don't exceed 60 minutes at any given time to prevent your feet from turning into shriveled up raisins!

In fact, soaking your feet in a warm bath with Epsom salts once a day has a myriad of positive benefits. It can help reduce swelling and inflammation and also help the muscles in your feet from becoming sore. Your feet work really hard for you, so it is important that you take care of them.
Subscribe to our newsletters