Best Foot Spas Reviewed & Rated for Quality
last updated
May 25, 2019
As a runner, your feet are super important. They take the brunt force of every step you take, not just when you're running but as you're
walking
and going about your daily life as well. Yes, we all know how sore your feet can get, and in a perfect world, a pampering spa treatment would await your excellent extremities at the end of every day.
We know you're busy so we made this list of the top 10 best foot spas for home use so that you can quickly get on with your life, only this time with happier and
healthier feet
.
In a Hurry? The test winner after 20 hrs of research

Kendal All-in-One
Why is it better?
Remote control makes it easy to adjust the settings
Built-in heating mechanism
Removable wheels that make it easy to move the device around even when it is full
It emits minimal noise thus making it best to use at home
In a
Hurry? Editors choice:

Test Winner: Kendal All-in-One

9
Researched Sources
1.2k
Reviews Considered
20
Hours Researching
20
Products Evaluated
Effectiveness
Ease of Use
Advanced Features
Durability
Value
By Default
In Depth Review Top 10
Kendal All-in-One
Ivation
Brookstone
Ovitus
Gideon Luxury
Mynt Shiatsu
Reluen
Goplus
PowMax
Guisee Luxury
Table of contents
Criteria Used for Evaluation
Other Factors to Consider
Frequently Asked Questions
Sources
Top 10 Foot Spas



Remote control makes it easy to adjust the settings
Built-in heating mechanism
Removable wheels that make it easy to move the device around even when it is full
It emits minimal noise thus making it best to use at home
Short length power cord
Jets may not be strong enough for some
This product guarantees you as a consumer a proper heating treatment and a high-frequency vibration massage that will be possible because of the bubbles generated by the machine. Any athlete who wants to be refreshed after a long day training will love this machine.
Read more
Improves Health
Once you start using the equipment, you are assured of enhanced blood circulation, improved metabolism, a smooth meridian and most of all relief from a long day's training session.
Heating Mechanism
These foot spas are fitted with a quality-heating semiconductor that heats at a fast rate. The insulation protection system on this device will help retain the temperature once it is heated.
Cost and Value
These foot spas have a mechanism that protects it against overheating. The rollers massage the foot bones to relieve you of fatigue. At its price, it's a great value because this product will last you for years. It has a high-quality design, and it is easy to operate.
"Kendal All-in-One" is one of the best foot spas on our list!



Heats up to 122 degrees F
LCD display has a timer as well as a heat and massage control
Comes with additional accessories such as a brush and a pumice stone
Easy to use and comes with an instruction manual
Weak bubbles
The rollers at the bottom are not well-rounded
These foot spas will help you to work on your tired extremities and help relieve soreness. These foot spas will also help massage your feet and making it an ideal tool for athletes as well as individuals who carry out activities standing every day.
Read more
Intense Vibrating Massage
The stimulating vibrating effect of the bubbles soothes weary feet, and it improves blood circulation in the body. The motorized rollers relieve the tension and exhaustion.
Oxygenating Bubble Action
The jets integrated as part of this equipment's design create bubbles that will calm you and help relieve you of pain and pressure. Furthermore, you can add essential oils to improve your therapeutic experience.
Cost and Value
This reasonably priced product will give you the kind of healing you would desire every day. You can control the temperature to what suits you for an improved experience and relaxation. It has a timer that helps you keep check of your treatment session and additional accessories such as a brush that will let you scrape out the dead cells thus improving the healing process.
"Ivation" is one of the best foot spas on our list!



Massage rollers that add comfort
Fits up to size 14 feet
Built-in heating mechanism
Easy to use
One-year warranty
You cannot use this equipment with essential oils and bath salts
You cannot adjust the heat since it only has an on and off switch
Before you buy this product, it is essential that you know that made out of heavy material that will make it challenging to move around and clean. However, in terms of the controls on the device, they are integrated in a way that makes them simple to understand and operate. Furthermore, this product comes with a carrying handle that makes it easier to carry. If you want comfort, then there is no better product to buy. Individuals with bigger feet can comfortably use this gadget, as it can support up to a size 14. The jets rotate at intervals to help soothe your soreness. The massage rollers at the bottom add to the comfort enjoyed by the consumer.
Read more
Heat Function
These foot spas have a built-in heating mechanism that heats up to an estimated 115 F. Once it has heated up to the desired temperature it will maintain it. It has an on and off switch that makes it easy to operate regardless of your level of experience with such gadgets.
Massage Quality
These food spas are designed with jets that will play the vital role of refreshing or revitalizing. It has rollers fitted at the bottom part to create a rubbing effect as a way of massaging after a long training day. These food spas are not only meant for massaging but also for cleaning.
Cost and Value
One thing that makes this product worth buying is the fact that it has a one-year warranty. The warranty assures consumers of the excellent quality of the device they are going to buy. Furthermore, in case of any damages before the warranty period elapses you will have the option of returning this item for a quick replacement because the product may even be damaged during shipment.
"Brookstone" is one of the best foot spas on our list!



Rollers help heal sore spots
Built-in temperature control system attains your desired temperature
Can be used with salts and essential oils
Relaxes the feet by relieving pain and soreness
Rollers do not rotate on their own
The Ovitus foot spas are designed to help ease your aching feet by relieving you of exhaustion and pain to help your feet relax and to help you loosen up. It is a great way to unwind after a long day or relax after a hard run.
Read more
Massage Rollers
The rollers combined with the hot water will gently and deeply massage your sore feet and bring you relief. Relax as the fatigue fades and stay refreshed and rejuvenated after a long run or a hard workout. Let the rollers and water work their magic and stimulate the blood flow and improve your post-run performance.
Adaptive
These foot spas can be used just about anywhere as it is very portable and easy to set up. You can use it with Epsom salt and any other additive to make your spa treatment all the more enjoyable and relaxing. There are multiple speed and intensity setting so you can customize your experience based on your day.
Cost and Value
This spa treatment is a bit on the expensive side, but it is well worth the investment and will help you get more out of your workouts and runs by helping to bounce back faster and feel better between your runs. These foot spas may be a bit too expensive for new runners, but seasoned pros will appreciate all it has to offer.
"Ovitus" is one of the best foot spas on our list!



Built-in drainage system
Precise digital controls
Relaxing jets
Some consumers complain of being sold used tubs
After a long day of training, it would be nice to have something that will help ease your pain and exhaustion. The Gideon Luxury is just what you are looking for to soothe your achy and tired feet. This device has a bubbling sensation that will help ease your body and enables you to attain a sense of relaxation. It has rollers at the bottom that will effectively massage the bottom of your feet. At the end of it all, this gadget will help relieve you of foot aches, foot soreness as well as the exhaustion that you will experience on your feet especially after a hard run or workout routine. These foot spas will let you enjoy a massage treatment from home.
Read more
Relaxing Water Jets
These foot spas have four jets that will cover every part of your feet with oxygen-rich bubbles. The Jets provide a soothing and relaxing feeling when the warm fluids are exposed to the feet. The force of the jets gives your legs a massaging experience. These foot spas are large enough to fit individuals with up to size 16 feet. The LED lights enhance the degree of relaxation for the consumer when this spa is used.
Controlled Heating
It has a digitally designed temperature control system that will let the consumer to easily adjust the temperature to what is best for different occasions. Once the desired temperature is attained, the spa will retain the heat to enable the consumer to enjoy every bit of a massage and soothing experience.
Cost and Value
These foot spas will give you excellent value for your money. It has a precise digital control system that will let you customize your spa based on your needs. For instance, you will be able to set the time of the session. You can conveniently power on or off the bubbling jets as well as the rollers using the controls. These foot spas have a draining outlet that makes it easy to drain, clean, and refill.
"Gideon Luxury" is one of the best foot spas on our list!



Comfortable interior material
Durable design
Great heat retention system
Some say larger feet don't fit comfortably
They are very comfortable foot spas to use. The Mynt Shiatsu foot massager is a comfortable and durable option for runners who are looking for a way to relax and pamper themselves after a hard workout or a long run. The power and comfort of the Mynt Shiatsu is one that has to be experienced to appreciate fully.
Read more
Multifunctional
These foot spas are designed to warp your feet in warm, comforting softness while the rollers massage your feet and relax away from the pain and tension. There are multiple settings to choose from so it is easy to find the exact level of comfort you want and need after a long run or hard workout session.
Deep Rubbing
These foot spas are designed to relax your feet with deep massaging power. It is portable and easy to use anywhere. After a run, you can slip into the massager and relax as the aches and pain and tension melt away. Whether you do a 10 minutes session or 20 minutes, you will feel the difference.
Cost and Value
These foot spas are an excellent investment for anyone who spends a lot of time on their feet. It is a bit costly, but it is a good option for runners who like to stay active. New runners may not like spending that kind of money, but seasoned pros will see the value and everyone who uses the Mynt Shiatsu will feel the difference!
"Mynt Shiatsu" is one of the best foot spas on our list!



30-day money back guarantee
Portable
Remote control can be used to regulate the temperature
Guarantees the consumer a gentle massage
Short power cord
Very little vibration with fewer bubbles
These foot spas will give you a comfortable sensation and pleasant massage. The bubbles generated by the spa will relieve your feet of tension. The red light helps with cell regeneration, and it enhances blood circulation.
Read more
Portable
These foot spas are small and lightweight making it easy to move about. After a tough day's training, you will want a stress-free moment in the house, which is something that is guaranteed by this product due to its ease of use. After the treatment process is completed, you will be refreshed and full of energy for the next days training.
Adjustable
These foot spas have a control system that allows the consumer to adjust the temperature in the tub comfortably. The heat can be regulated between 35 c to 48 c using the remote control that comes with the spa.
Cost and Value
These foot spas are lightweight, collapsible, and has a handle that makes it easy to carry and store. You can purchase this product with great confidence given the fact that the manufacturer believes in the quality of this product enough that they have given it 30-day money back policy in case the consumer isn't happy.
"Reluen" is one of the best foot spas on our list!



Red light helps relieve fatigue while improving blood circulation
Heats fast and retains it
Rollers provide a good massage
Does not make a lot of bubbles
Some reviewers said the rollers aren't comfortable
These foot spas guarantee consumers at least two benefits. You will be able to refresh your aching feet while maintaining your overall health and wellbeing. It is because every treatment session with this machine leaves you feeling good about yourself, with improved metabolism, relieving fatigue, and proper blood circulation to improve your running experience.
Read more
Heating
This foot spa heats fast and retains its temperature once it is heated to improve your experience.
All in One
This spa has everything you want in your treatment gear. It generates oxygenated bubbles that will effectively massage your extremities. This foot spa has a built-in heating system to help you relax. The hot temperature helps relax and soothe your feet. Furthermore, the four rollers found at the bottom of the device improve the quality of massage you enjoy to provide you with a full treatment package.
Cost and Value
These affordable foot spas let consumers adjust the temperature in the tub to three levels: 95 F, 110 F, or 118 F depending on the heat that will best serve the needs of the user. The red light improves blood circulation while helping an athlete to relieve exhaustion.
"Goplus" is one of the best foot spas on our list!



Portable with a convenient carrying handle
Made with quality materials that are temperature resistant and durable
Automatic heating and insulation system makes it safe to use
Some consumers may consider this product slightly overpriced
As a runner who wants the best relaxation and therapy gear, the PowMax is an automatic infrared insulation and heating system. These foot spas will heat the water to 122 F and are designed with a mechanism that will protect the equipment from overheating during use. The insulation of this device helps retain the temperature of the hot water to give the consumer the best treatment experience possible.
Read more
Four-roller Massage
The rollers assist in massaging you for enhanced blood circulation. In line with this, the action of the rollers relieves fatigue, and it helps improve your rate of metabolism. Bt the end of the treatment session, your feet will feel soothed by the action of the rollers.
Smart and Easy
This equipment has been constructed with non-slip mats and a sealed cover that boosts consumers' treatment experience. It is easy to operate with only one button that is needed to start the device.
Cost and Value
Well designed and with good features, this spa is an excellent value. The foot spa is fitted with a handle that makes it easy to carry. The universal caster wheels also make this spa easy to move around and use. These foot spas are made of durable materials that will help maintain the temperature and prevent the equipment from aging prematurely.
"PowMax" is one of the best foot spas on our list!



Massage rollers improve blood circulation and metabolism
Quiet
Easy to drain
Lots of extra features such as a compartment for essential oils and bath salts
These foot spas have everything that you want in a home foot spa, including bubble jets, a heater, a medicine box, massage rollers, and an infrared light. These products are very little noise, and it is fitted with a self-drainage system that will let you quickly empty used water.
Read more
Automatic Motorized Rollers
The rollers massage the extremities to improve blood circulation and enhance metabolism for the improved health of the consumer.
Infrared Controlled Heating
The temperature of this device can be regulated between 95 F and 118 F. The heat soothes and heals swollen and throbbing feet. The red light sterilizes them.
Cost and Value
At its price, this is a great product to buy. It is an ideal product for the athletes and individuals who carry out most tasks of the day standing. It will give you an outstanding message to leave you relaxed and ready for the functions of the day.
"Guisee Luxury" is one of the best foot spas on our list!
Criteria Used for Evaluation


Effectiveness
Our feet take a lot of abuse day in and day. Simply standing and walking all day and bearing all of our weight every moment can take a toll on our feet. Add to that the strain and impact of running and working out and it is easy to see why our feet hurt. When you want relief from aching painful feet you want a foot spa that is effective and reliable and truth will work to sooth away the aches. An effective foot spa is one that makes your feet feel better and helps you relax and unwind at the end of a long day or a hard run or an intense workout session!
The whole point of using an at-home foot spa is that it's effective at making your sore, tired feet feel fresh and rejuvenated. Several different factors go into making a foot spa effective: the temperature the water can be heated to, the force of the bubbles, the quality and placement of the massaging implements, and whether or not you can use Epsom salts and essential oils in the spa. Some foot spas you can't because they will damage the machine, while others are designed to be compatible with these foot spas.
We read over lots of reviews for each product, especially noting what people said about how effective the product was and how it made them and especially their feet feel after they had used it. Then we assigned each product a score in its review based on how effective it is in doing its job.


Ease of Use
Another important factor to consider when you are looking for a good foot spa to use in the comfort of your own home is how easy it is to sue. Let's be honest. If you have to do a lot of fiddling and preparing to use the foot spa or it is a complicated set up and an involved process you are no going to be using it all that much. So, ease of use is very important to consider so you can be sure you are getting a foot spa that is just right for you and your wants and needs. The spas included on this list are all rated highly when it comes to how easy they are to use.
Since the last thing you want to do after a long day on your feet is come home and have to spend a lot of time trying to figure out how to use your home foot spa before you can get those sore feet in there. We only put products on our list that we felt were easy to use. Some of the things that make a foot spas easy to use are whether or not it comes with a remote, and how well designed and intuitive the function buttons are. Another great feature that makes a foot spa easy to use and maintain but that is often overlooked is whether or not it comes with a drain plug. A drain plug will let you quickly drain the water after you're done using it, otherwise, you'll need to pick up the spa and turn it on its side which can be heavy and taxing, and using of foot spas should be all about relaxing!


Advanced Features
No two products are alike and the same is true for home use foot spas as well! There're many features that foot spas share but there are also advanced features that can set one product apart from the rest. It is important to know what you want and need from your foot spas so that as you search you will know what features are worth your consideration. All of the foot spas we featured on our list are packed with great features so no matter what your wants and needs may be you should have no trouble finding one that is just right for you and your feet!
Heating Function
The only way you will be able to tell the difference between a highly functional machine and an average one is by looking at this equipment's heat function. The cheap products will only help in retaining the temperature placed on the equipment. Nevertheless, the best equipment is one with a built-in heat element that is adjustable to the desired temperature when in use.
Warranty
Before you buy this particular product from a store or online, ensure that the item you intend to buy has at least a one-year warranty. It is the only way that you will be protected and assured of the fact that the product will function properly within the specified warranty duration. Nevertheless, in the case of a malfunction, it would be easy for you to get a replacement in due time without incurring additional costs. The warranty is a clear indication of the manufacturer's dedication to the quality of the product they sell.
Massage Quality
Often, these foot spas are considered wet massagers. It is because these machines usually carry out the function of massaging while at the same time soothing and washing the feet with hot water. Therefore, the best quality machine is one that will let the consumer soak and get massaged at the same time.
Ease of Use
Despite how effective a spa may be, the consumer will only be able to enjoy the full benefits of it if they understand how to operate it. Consequently, the best ones for you would be one whose controls are easy to operate. The equipment has to be designed with sensitive controls to make it easy even for older adults to use.
Comfort
Good foot spas will bring you a feeling of calmness and relaxation. Make sure that the spa that you buy is of the right size to fit your feet.
Remote
The best foot spas usually come with a remote. It is because a remote control will spare you the stress of leaning forward to make adjustments on your spa while you're busy doing something else such as watching your favorite program while bathing. You would comfortably regulate the massage intensity of the equipment, regulate the heat level, and adjust the bubbles generated by the machine by just a press of the remote buttons. You no longer have to sacrifice your comfort in the name of adjusting your device to the level that suits you best.
Compatibility with Salts
While certain types of foot spas will allow the consumer to use salts and essential oils as they please, other designs will not allow the use of such soluble materials as they may damage the spa. Therefore, before you purchase such equipment ensure that you look at the manufacturer's instructions to see if the gadget allows for the use of such elements. If so, then such equipment would be a valuable asset to have. In case the equipment works well with salt and other soluble elements added to ensure that, you use the gear in line with the instructions provided by the manufacturer if you want it to last.
Pedicure Attachment
Good massaging home foot spas will come with an additional pedicure device such as a pumice stone that you can use to scrape dead skin off your feet. Such a component helps in improving consumers' experience by enhancing the quality and feel of your skin.
Bubbles
If you like bubbles, make sure to buy a foot spa that makes good ones. It will help improve your experience with foot spas.


Durability
If you are someone who spends a lot of time on their feet or who enjoys long runs and intense workouts then you know how often you need good foot care. If you are going to invest money into a foot spa you can use at home you will want to make sure you are getting a system that is durable! Whether it is daily use before bed to relax away the stress of the day or for relief from foot pain after a particularly hard run or workout session, durability is important and we made sure it was on our top list of criteria as well for our research team!
While these home foot spas are far more affordable than you may think, that doesn't mean their cheap, and regardless you don't want to spend money on something that isn't going to last.
We rated each product for durability based on the quality of its parts and what users had to say. The most important parts of a foot spa when it comes to durability are its housing, or the material on the outside of the machine that houses the foot bath, motor, massagers, bubblers, etc., and the spa's motor and heating elements. Be sure to look for these things when you're shopping to ensure you get a durable machine. To help we rated each product based on durability in its review.


Value
And speaking of investing in a durable device, you will also want to invest in a home foot spa system that has good value. For something like this, more than just the simple price has to be considered in order to determine if it is a good value for you. You will also want to look at the features offered and benefits you can gain as well as the monetary cost and how the system can help you get more out of your workouts and your runs. Every foot spa featured here is of good value but only you can determine if it is the right value for your needs.
We all love a good deal, and people shopping for the best home foot spas are no exception. Even though it has the word "Spa" in the title, you'll be surprised to know that most of these foot spas are quite affordable, and you can get one for as little as about $65, which is a great deal when you think about it. You could easily spend that much on just one trip to an actual spa, plus you'd have to drive there and then back home, which can be difficult and even dangerous when you're feeling super relaxed after a treatment.
Instead, we recommend buying one of the home foot spas on our list and giving yourself a fantastic treatment whenever you want and in the comfort of your own home. To rate each product according to value, we looked at each one to see how real-world users felt about their purchases and how much money they had spent. Any spa that ended up making our list represents a good value, or it wouldn't be on there, but their cost can still vary from product to product which is reflected in the reviews.
Expert Interviews & Opinions
Most Important Criteria
(According to our experts opinion)
Experts Opinion
Editors Opinion
Users Opinion
By Default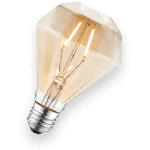 Take care of your feet
Your feet are one of the most important parts of your entire body. This is especially true for runners so we must take care of our feet. We need to make sure we are wearing the proper shoes and that we are not abusing our feet with the running and workouts we do on a regular basis. Using foot massagers can help relieve the sore aches and pains we feel after a good long run. However, it is important that we do not overlook warning signs and that we take care of our feet and talk to a doctor if pain, stiffness, swelling, and numbness become a regular problem!
Talk to your doctor
If you have any chronic or serious health conditions you are likely already working with your doctor to develop a diet and fitness plan that is safe and effective for you- this is good! But you also need to make sure you discuss your use of foot massagers and similar devices with your doctor before you begin using them. Some conditions such as diabetes, cancer, and certain blood and circulatory issues can be worsened with massages. So take care of yourself and discuss your use of foot massagers with your health care provider.
Find ways to de-stress
We all stress about things from time to time but when we are stressed out for long periods of time it can affect our overall health and wellbeing. People tend to hold tension and stress in their bodies and this can lead to muscle and joint pain and this even happens in our feet! Finding ways to let go of stress throughout the day can help you feel better and can reduce the pain and stiffness you feel throughout your body!
Other Factors to Consider


Portability
One of the features everyone loves about at home foot spas is that they are portable. You can set them up wherever you want and get comfortable and relax the pain and stiffness away. Portability is important and we made sure to consider this aspect of the foot spas we reviewed for our guide here. These foot spas her eon our top ten list are easy to store and set up and can eb set up in any room your favorite chair might be in so you can stay where you are and let the foot spa relief come to you!


Capacity
Another factor worth keeping in mind when you are in search of a new foot spa is how much capacity it has. These foot spas come in a range of sizes and the amount of water they hold can impact how much relief they bring and how you will be utilizing them. Also keep the size of your feet in mind- remember that bigger feet will need spas with a larger capacity in order to accommodate them. We included foot spas of various sizes and capacities so you should be able to find something to fit your needs right here!
Frequently Asked Questions
q:

What is a foot spa?

a:

These foot spas have existed for quite some time in the past even before the invention of the actual machines that have currently flooded the market. Individuals have soaked their extremities in hot liquids for thousands of years. Besides, people have used things such as peppermint oil and bath salt to help add comfort, relieve any form of swelling on the legs and detoxify. In certain cultures across the globe, the process of cleansing and massaging the extremities has been categorized as part of their cultural heritage.
q:

Is it possible to add Epsom salts to a foot spa?

a:

It depends. With some machines, you can, but with others, you can't. It is because not all designs for this product allow you to add salt to their footbath or other essential oils. However, if the device that you have allows it, then you should not hesitate to enjoy the full benefits of your equipment by adding Epsom salt. If you use Epsom salts in a foot spa not designed to handle them, you may end up clogging the openings that let out air bubbles on the machine and interfering with the functionality of the gadget.
q:

Where can I buy a foot spa?

a:

You can buy a foot spa online through the links on our website, which is the easiest and most straightforward. No driving to the store, finding parking, only to find out they don't even carry foot spas or are out of the model you had your heart set on. There is also the option of ordering this product directly from the manufacturers in which case it would be sold to you at a retail price.
q:

Why should I buy a foot spa?

a:

A good foot spa will improve the appearance and feel of your feet by scraping off the dead skin cells. Once the dead skin is out of the picture, your feet can more easily absorb essential oils. The cleansing process and massage experienced with foot spas will help relieve you of insomnia, arthritis, headaches, restless leg syndrome, stress, and on some occasions even plantar fasciitis. The process also helps in eliminating toxins from the body to retain your pH balance while boosting your metabolism for improved performance.
q:

What do I need to do to maintain my foot spa?

a:

Depending on how often you use it, it's a good idea to clean and decalcify your machine periodically. Your instruction manual will show you how to do this easily, and we promise it's not as hard as it sounds. It basically involves some vinegar and a little bit of disassembly, no big deal. Doing this will help your machine to last as long as possible so you can get the maximum possible value out of it.

It's also a good idea to drain your foot spas after you use it, especially if you know you won't be using it again for a while and that the water will just be sitting in it. In this case, it's much better to drain the spa and let it dry than to leave it with water sitting in it for an extended period.
Subscribe to our newsletters