10 Best Invisible Socks Fully Reviewed
last updated
Sep 30, 2019
Finding the best invisible socks can be a difficult feat to accomplish—after all, there are tons of options to choose from nowadays.
As runners, socks are an important part of our gear, I mean, most
running shoes
will require that you wear socks with them. A good pair of socks will protect your feet and fit you comfortably and securely throughout all of your runs and workouts.
The best invisible socks, on the other hand, will provide you with additional support, are moisture wicking and fast driving, and won't peak through and be seen. If you are like me, your favorite feature about invisible socks is that you can't see them but still get all of the benefits they have to offer.
Take a look at our top 10 best invisible socks of 2019!
In a Hurry? The test winner after 11 hrs of research

ROCKAY Accelerate
Why is it better?
They don't slip and bunch up inside the shoe
Great breathability
No baggy areas in the fit
In a
Hurry? Editors choice:

Test Winner: ROCKAY Accelerate

3
Researched Sources
1.3K
Reviews Considered
11
Hours Researching
17
Products Evaluated
Breathability
Support
Comfort
Use
Bottom Line
By Default
10 Best Invisible Socks
They don't slip and bunch up inside the shoe
Great breathability
No baggy areas in the fit
Could use a few more color options
With the needs of fellow runners in mind, ROCKAY, as a new brand created a minimalistic design with optimal support, performance, durability, and of course comfort, all in a cut that is nearly invisible with many of the running shoes out there. Even Business Insider wrote about these socks!
Read more
Breathability
Made with moisture-wicking, durable merino wool, This new brand's premier offers a design that falls under the collar of most running shoes, yet stays put, without slipping down and bunching up inside the shoe. Even taking your shoe off doesn't take the socks with it. And on the breathability end, the Accelerate is well vented throughout.
Support
The sock is constructed with compression zones in all of the appropriate areas, all designed to provide only the amount of compression that is needed, without overdoing it. Even though the goal is to have a sock that doesn't show, a good thing to think about is issues with blisters or rubbing around the heel.
Comfort
Arch support is also included in a wraparound band and they've thrown in a mesh top for additional breathability. The Accelerate has a decently designed tab to prevent those problems as well. This sock has it all and is comfortable to boot!
Use
These running socks are a great fit for all runners, no matter how long you have been running or if you are a beginner. Once you use these socks you will never want to go to another brand, that's how good these are.
Bottom Line
At the end of the day, these socks are incredibly comfortable, breathable, and durable. They provide additional arch support and have padding to ensure that you stay comfortable. If you sweat excessively or easily, you will appreciate how efficient these socks are at wicking away moisture.
Dense cushion design with 2-needle-count fabric
Drynamix moisture-wicking fibers keep feet cool and dry
Reinforced microfiber mesh ventilation panels allow air flow to feet for added comfort
Enhanced elastane and seamless reinforced toe and heel prevent sock from falling into shoe
Pay attention to sizing when purchasing - even a half size too big could cause rubbing
A good option for invisible socks is going to be the 20four7. This sleek design allows for these socks to be hidden from view while maintaining a solid comfort. The 20four7 is also backed by a lifetime guarantee so the company promises to replace any pairs that have been damaged by overuse.
Read more
Breathability
If you are looking for a sock that will keep your feet cool and dry, while staying hidden from view, look no further. The 20four7 has several mesh zones that allow for breathability and also includes moisture-wicking materials that help keep any sweat away from your feet. With that said, you have a great option for breathability and keeping your feet dry!
Support
20four7 is a good step in the right direction of comfort. Being that these socks not only have a cushioned sole but they also have incredible arch support that will carry you throughout those long runs or any other activity for that matter. On top of that, soft materials will make sock to skin contact comfortable and blister-free.
Materials
This product is one of a kind. The materials that are used to make this incredibly soft and durable sock are 100% recycled. The materials are recycled ocean plastics that are harvested from the sea and spun into a material so soft, your feet can't resist. But a bonus feature is all of the marine life that this brand is saving!
Secure Fit
Breathable and Moisture Wicking
100% Recycled Materials
Cushioned Sole
The Agile Thin Running Sock is one of the best invisible socks on the market. Not only is this product what you are looking for in terms of invisible but it also offers sustainability and massive comfort. Backed by a lifetime guarantee, this product will not disappoint and will not slip down on you during any of your long runs!
Read more
Breathability
As far as breathability goes, these running socks will keep your feet cool and dry. They have several areas of mesh that allow for constant airflow which will also help with moisture wicking. Say goodbye to wet feet! With these socks, they are a thing of the past!
Support
The Agile socks offer incredible arch support and keep your feet feeling young. The arch support is supported by a compression-like material, all throughout the sock and will maintain a perfect balance of comfort and support, giving your feet a sense of relief from non-arched support styles.
Comfort and Materials
These socks are super comfortable and with the materials, protect your feet from chafing and blisters. The soles are cushioned from toe to heel and give extra comfort during those long runs. Each sock is made up of 100% recycled materials. The recycled material is harvested from the ocean and spun into a fabric to not only save your feet but to also save marine life!



Breathable mesh fabric on top
Excellent arch support
Perfect for the gym or trail
Moisture-wicking technology
Questionable durability with prolonged use
Saucony has built a name on fantastic athletic shoes and apparel. They are expanding that reputation with these comfortable, breathable and affordable socks. Don't worry. They can still withstand many, many miles without failure or sock-related problems. Saucony continues to provide high performance, high-quality material.
Read more
Breathability
The top of the sock is designed with a breathable air mesh for maximum airflow, keeping the foot cool and dry, evaporating moisture as quickly as it is produced. Ultra-wicking fibers are woven into the entire sock for Saucony's Performance Comfort Fit sock. This "run dry moisture management" system is designed to wick moisture away from the foot into the outer portion of the sock, reducing odor, discomfort, and chafing.
Support
Light cushioning over the entire sole of the sock works to decrease the shock impact of each footfall without taking too much space inside the shoe.
Comfort
With so many great design elements, the Performance Comfort Fit sock by Saucony is one of the better options. Moisture-wicking fibers, mesh top for extra air ventilation, cushioned sole, and arch support, what more could you possibly need for a perfect run?
Use
The Performance Comfort Fit comes in a multi-pack, making them instantly less expensive than a few others on our top ten list. But, that might make you wonder about the product and durability.
Bottom Line
If you're looking to stay dry, comfortable, and protect your feet, you're in the right place. The Saucony Performance Comfort Fit is the full package. With mesh breathability on top, arch support below, moisture control all over and extra cushioning in the sole, this sock is exactly what you need for the gym, the trail or the road.
5

. Feetures! High Performance Cushion
Lycra power bands hug entire foot for a snug foot
iWick fibers pull moisture away from skin for a cool, dry feel
Y-heel design keeps sock from sliding down into shoe
The Perfect Toe provides a seamless toe box with no rubbing or chafing
Take care when washing because these may shrink under high heat
Feetures wants you to go faster, longer and smarter. They designed their High-Performance sock to help you do all that and more. It is full of design elements that will protect your foot and improve your run at the same time. From the Y-heel construction that will keep the sock from slipping into the shoe to the ankle tab designed to protect your Achilles from rubbing blisters to their
Read more
Breathability
The mesh construction on the top of the Feetures High-Performance Cushion sock allows increased airflow into the sock, keeping the foot cool and comfortable. The entire foot is woven with iWick fibers that wick moisture away from the skin and into the outer layer of the sock. They've also added a mesh construct on the top of the foot for increased airflow and to allow some of that moisture to evaporate faster.
Support
High impact areas of the foot are covered by a high density cushioning in addition to the 200-needle knit construct that is durable and supportive.
Comfort
The Feetures High-Performance line is designed for exactly that, comfort. With the Y-heel, they've removed the frustration of invisible socks sliding into your shoes while on a run. With the extra cushion for the high impact areas of the foot, they are reducing shock on feet, joints, and knees, and fighting foot fatigue. With the Perfect Toe and Achilles tab, there are no seams and no rubbing to create blisters and chafing. This sock is extremely protective and comfortable.
Use
While keeping the original design of Lycra bands that shape to the contour of the foot, Feetures has added a few key elements that make the High-Performance line a definite upgrade. They set up the high-density knitting machine with 200 needles for added comfort, added a Y-heel to hold the sock in place, added the Perfect Toe and eliminated the irritating seam, and added more cushion to the high impact areas. If they did any more, it would feel like you're running on a cloud.
Bottom Line
Perfect Toe that has no irritating seam to upset your foot after the pounding, you put on the road. This company's "sole purpose" is to make your feet more comfortable and they back that claim up with physical evidence.
6

. Injinji Run Lightweight
Separate toe sections relieve rubbing and reduce blisters
Mesh top increases breathability
Additional coverage over Achilles to reduce rubbing
Supportive band provides additional arch support
Separating toes can take a little getting used to for comfort
Lightweight design doesn't provide excessive cushioning
Injinji embodies a spirit of innovation. In that spirit, they set out to create an athletic sock that fits like a second skin but protects the foot while removing moisture. They have done everything they set out to do, and then some. With the Injinji RUN Lightweight sock, they have pulled no punches. The 200 needle-count on these socks contribute to the extreme light weight and durability Injinji is known for.
Read more
Breathability
The top of the Injinji RUN Lightweight is a full mesh design, other than the supportive arch band, allowing additional air to flow into and around the foot space. The RUN Lightweight sock is 27% fiber and 68% COOLMax technology. The entire sock wicks moisture away from the foot, effectively reducing moisture retention, foot odor and discomfort. The top is also mesh, allowing additional airflow to keep the foot cool and dry.
Support
They've separated the toes and wrapped them in wicking material so there is no sweat, no rubbing, and no blisters. Arch support is also included in a wraparound band and they've thrown in a mesh top for additional breathability. This sock has it all and is comfortable to boot!
Comfort
Overall, this sock is extremely comfortable, like wearing a lightweight, airy glove on your foot. The separation of the toes reduces rubbing and provides additional moisture-wicking, for a more comfortable forefoot and a better run. The arch support and mesh design on the top of the sock also fit seamlessly but provide that extra hold that our arches need when we've been on the road or trail for a while.
Use
The Injinji RUN Lightweight socks are made to utilize the entire foot. With toes operating individually, the foot is allowed to splay naturally with each step. The wicking around the toes keeps them dry, prevents rubbing and makes blisters almost non-existent. A slight heel tab does the same for the Achilles and a band wraps around the foot, providing additional arch support. These socks are stretchy and comfortable.
Bottom Line
Since this is a lightweight sock, there is not much additional cushioning to be added. The 200 needle-count design does create a smooth, durable sock but does keep it feeling skin-like and less cushioned.



Seamless toe for reduced friction and chafing
Moisture-wicking, lightweight mesh for increased breathability and comfort
Second Skin technology for an anatomically correct fit
Heel pull tab for ease of use
Snug design may translate as a tight fit. Size up for additional space.
Thirty 48's goal is to design a state of the art, a comfort-filled sock that provides support, contours to the foot, wicks moisture from the skin and allows the foot to breathe. They have accomplished their goal and exceeded it with the Ultralight running sock.
Read more
Breathability
Thirty 48's high tech moisture wicking and dissipating fabric, which is a proprietary blend of nylon, lycra spandex, wick poly, and cotton, draws moisture away from the skin, increasing circulation, and keeping skin dry and comfortable. Reducing moisture will decrease the growth of fungus and bacteria, keeping feet healthier as well. The stretchy ultralight fabric has such a lightweight design that air flows smoothly over the top of the foot. In combination with the increased circulation from the wicking material, the breathability on the Thirty 48 Ultralight running sock is well beyond expectations.
Support
Denser padding in the heel and toe relieve stress and shock from each foot strike that typically hurt or damage feet, legs, and joints. Additional padding in the Achilles area also protects from bruising and blistering.
Comfort
Overall comfort from advanced technological material as well as cutting edge moisture wicking and breathable fabric is exactly what Thirty 48 had in mind. They are snug to the foot with a seamless toe enclosure reducing possible foot pain and abrasions.
Use
Their proprietary blend fabric pulls the moisture away while increasing circulation to keep the skin cool and dry. Anatomically Targeted Cushioning provides denser cushioning to the foot pad and heel as well as the Achilles. This additional cushioning also helps to reduce the shock impact on feet, legs, and joints.
Bottom Line
The Thirty 48 Ultralight Running sock is a combination of technology and common sense. They have added cushioning where it matters most, softening shock results to the body and wicking away moisture at the same time. They have introduced a mesh technology that increases airflow while removing sweat from the scene of the crime. And they have focused on comfort, removing the seams that can rub and irritate the skin, causing blisters or chafing.
Great value
Really comfortable
Come in a pack of six
Good all around pair of socks
Not the most durable option
These well-made socks come in a pack of six pairs so you get a great deal on great socks. They're made of a blend of materials that make them good for running, other athletic activities, and just for getting around town in. They get good marks from reviewers for being thick and comfortable, although some questioned their overall durability over time.
Read more
Breathability
The 21% polyester in the material blend gives these some moisture wicking capabilities but if that's your most important feature in a pair of socks there are better options.
Support
They provide decent hold for your arches and will help your feet to feel good even after a long day standing, running, walking, etc.
Comfort
This is where these socks really shine. Over and over again reviewers praised these socks for how good they felt. They are thick and your feet will be happy when you're wearing them.
Use
These are a great general purpose product. You can wear them while running, at the gym, running errands, or just while puttering around the house. A nice choice when you don't want to have to think about what socks you're wearing and you just want to go.
Bottom Line
This option is a good value from a well-known and respected company. They're good for all-around use and can be used for sporting activities such as running as well as everyday activities and even going to work if you're able to wear casual sneakers there. They won't wow anyone with any one aspect in particular, although the comfort level is high, but they're a good value and it makes sense to order a pack since you can never really have enough socks.



Lots of colors to choose from
Arch compression
Great price
Breathable
Secure fit
If you are on a budget, you will love the TSLA athletic no shoe socks. These socks come at a great price and are available in a plethora of colors to choose from—so you can find your favorite and not just stick to the traditional black or white options.
Read more
Breathability
As far as breathability goes, these socks have venting mesh that optimizes the airflow that you will receive when you run with these socks. These socks will definitely keep your feet cool and dry—even if you are an excessive sweater.
Support
When we took a look at the overall support offered by these shoes, we found that it offers additional cushioning in the toe and heel portion of the sock as well as a compression band in the arch for additional support, stability, and blood flow.
Comfort
These socks are really comfortable thanks to their materials and constructions. They are well padded and the heel tab won't all the socks to slip down or around while you are out running.
Use
Perfect for running, workouts, and to wear throughout the day, these socks are definitely really versatile and designed to be worn whenever you'd like.
Bottom Line
Overall, these no show socks, by TESLA, are comfortable, breathable, and durable. They have additional padding and cushioning for support and stability and are available in lots of colors to choose from.
Actively help your feet stay cool
Affordable
Comfortable
Breathable
his is a cool (literally) option that responds to the temperature of your feet to helps them stay cool. They also have anti-odor technology and a no-seam toe that helps make them really comfortable. They're well-cushioned on the bottom which helps them to be really comfortable and while they're 55% polyester for breathability they also have spandex throughout for good fit and support
Read more
Breathability
They're mostly made with synthetic materials which helps them allow moisture to escape from next to your skin to the outside air where it can dry naturally.
Support
Although the spandex content is only 1% of the total materials, it is thoughtfully placed throughout the sock to help give your feet and arches stay in a good place.
Comfort
The bottoms are well cushioned, which users really enjoyed and said helped them to stay on their feet for extended periods of time without a lot of discomforts.
Use
These are great for running, working out at the gym, CrossFit, or even just doing errands or working around the house.
Bottom Line
These are a great pick for people who live in hot climates and like to stay active. They have a good mix of breathability, comfort, and are very versatile. Plus you can get them in a 12 pack which makes them a great value.
Criteria Used for Evaluation
Expert Interviews & Opinions
Most Important Criteria
(According to our experts opinion)
Experts Opinion
Editors Opinion
Users Opinion
By Default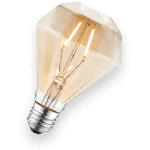 Running is a high impact and rigorous sport
It requires repetitive movement and an impressive amount of physical stamina. It also requires the help of reliable apparel and running gear. Clothing that's comfortable under other circumstances can be obnoxious when you're trying to run for any length of time.
One of the most distracting and uncomfortable things you can deal with mid-run is a sock that slips out of place. Not only do they bunch up and cause issues with your stride, but they also expose sensitive parts of your foot to friction and blistering.
Proper care will extend the life of your running socks
Most manufacturers discourage the use of fabric softeners. Turn the socks inside out and don't use hot water or dryers. Especially if they contain synthetic fibers such as polyester or spandex. We recommend letting them air dry instead of the dryer.
This is because synthetic fibers can't absorb moisture so it simply passes around them to the air where it can dry naturally. But if they shrink in the dryer the weave will be tighter and moisture can't escape as easily.
Other Factors to Consider


Durability
You should check the product's durability, as it is a very important factor to consider. Knowing if this particular model has any design defects or people are wearing through them in one long run could be key information that would have an effect on your decision. The last thing you want are socks that develop holes mid-run.
Distance runners understand the importance of having gear that's as durable as they are. This means that the socks need to be made of strong material, and able to withstand repetitive friction. Not all fabrics are created equal, and getting a superior product is definitely worth the price.
We looked at the length of time a product is expected to last, and the types of abuse that it can withstand. Maybe you're looking for more of a value. Multi-packs are available in many brands, so you should check for them both online and in the stores. Regardless of which socks you choose to get, make sure to take a look at some user reviews to see how they really hold up.


Ease of Use
Experienced runners have their own ways of doing things. This includes the type of gear that they choose and what they wear while they're running. Some prefer a minimalist approach, while others like as many advantages as they can have. Aside from our initial criteria, we tried to include a few other factors that might matter.
Obviously, things like durability and value will matter to most consumers, but you may have additional concerns. Read through the reviews, and don't be afraid to do little more research if you still have questions. Your running habits may vary. You may love mud runs, trail runs, city runs and the occasional marathon. Some people prefer a different sock for each activity.
Take a look at your own preferences before jumping into some of the pricier socks. They're more of an investment, so it's good to do a little research. While we love to research the latest and greatest and offer them to you here, you should always compare your personal needs to the description to see if it's the right fit for you. In the end, your goals are the main priority.
Frequently Asked Questions
q:

What material should my running socks be made from?

a:

The best running socks are made from synthetic materials such as polyester, acrylic, and some form of wicking synthetic because they'll wick away moisture. Look for a breathable material that has an anti-chafe element.
q:

Why wear running socks?

a:

Socks are worn to absorb sweat and provide warmth in the cold but running socks amp that up to still keep feet warm but to be breathable and reduce sweat and odors, to add support and be a barrier to avoid blistering and chafing.
q:

How do running socks help?

a:

Ideally, the sock will be so comfortable you don't even think about them on your feet while running. And while they are hiding in the shoe, they are reducing the possible blisters and chafing, they're allowing the foot to breathe while removing moisture as soon as it's produced, reducing odors and keeping fungi at bay. But they are also providing additional support along your arch and midfoot. Socks are doing many jobs to help your run.
q:

How long do running socks last?

a:

This will depend on the brand, model, your running style, and terrain. If you're running more elevation, you might see more wear than if you were running a straight race. Also, keeping toenails trimmed would reduce additional holes to the toes. Proper washing and care also ensure they will last as long or longer than the manufacturers claim.

If you take care of the best invisible socks on our list (if you end up getting a pair, or a few) you will find that they will take care of you for the long haul as well.
Subscribe to our newsletters