Best Iron Supplements
last updated
Aug 09, 2019
If you are feeling extra lethargic and tired for no specific reason you can point to, you may be iron deficient. This is especially so for women as the menstrual cycle can really deplete iron levels. In the United States, Iron is the most prevalent nutritional insufficiency with almost 10% of females lacking the appropriate amount. As an essential mineral, iron helps the body transport oxygen throughout your entire body.

So if you are deficient in iron levels, how can you remedy this? Liver, beef, pork, spinach, lentils, raisins, and molasses are just a few of the iron-rich foods you can add to your diet to boost iron levels. However, to really increase your levels in iron in the long run, you may want to consider supplementing with a tablet or liquid form of this mineral.

We know that the marketplace is chock-full of great options for you to choose from. It may even be that you find you are overwhelmed by all of the options. Rest assured, we have done the heavy lifting for you. Below, you will find a list of researched iron supplements, but like always, you want to check with your trusted health practitioner to find what best suits your needs.
In a Hurry? The test winner after 11 hrs of research

Nature Made
Why is it better?
Cost-effective
Widely used
Great support for iron supplementation
Easy to swallow
Comes from a very reputable company
Made with high standards
In a
Hurry? Editors choice:

Test Winner: Nature Made

4
Researched Sources
1.3k
Reviews Considered
11
Hours Researching
15
Products Evaluated
Use
Compatibility
Application
Ease of Use
Effectiveness
By Default
Best Iron Supplements



Cost-effective
Widely used
Great support for iron supplementation
Easy to swallow
Comes from a very reputable company
Made with high standards
Should be taken with meals to avoid mild stomach upset
This brand of iron provides you with 65mg per tablet to keep you higher in the mineral than if you went without, and it is a great supplement to add to an already healthy diet. Nature Made Iron isn't meant to be your only source of iron, so it is suggested that you are still ingesting other forms through your diet. Read on to find out why we chose this tablet as our number one.
Read more
Easy on your stomach
Iron supplementation can cause upset stomach after even just using for a little bit of time, let alone for the long term. Reviews have shown that this supplement can be a little rough on your stomach; however, if you consult a practitioner on best-ingesting methods, you can substantially reduce the annoyance of an upset stomach. While this particular supplement may cause mild upset, it is still far less than many other brands on the market today. This is in part to high standards of production and quality of tablets that go into making a Nature Made Iron Tablet. It is suggested that you take this supplement with a meal, and this will reduce mild upset of the tummy.
Formulation
This supplement is made up of 65mg of iron, and it has no artificial flavors, preservatives, starch, yeast, and it is gluten-free.
Cost and Value
This is a fine supplement that comes from a reputable company and is widely used by many. It has shown excellent and stable market popularity of many reviewers and testers. For a basic tablet that you can add to an already decently healthy lifestyle and eating, this is the supplement for you. The cost is very fair for what you get.



Manufactured in America

Good for those with sensitive stomachs

No GMOs

No dyes

Capsules are very easy to swallow
Not a chewable

Capsule made with gelatin
Pure Micronutrients makes an iron supplement that has a formulation which is geared at energy, immune health, reproductive health, cognitive functioning, and red blood cell formation. It is highly absorbable so it will provide results faster. It is gentle on the stomach and comes in an easy to swallow capsule.
Read more
Pure and Natural
Pure Micronutrients offers its customers a "pure and natural" promise. They formulate their supplements without any magnesium stearate, dye, preservatives or artificial colors. They are also gluten, yeast, starch and dairy free. They contain no GMOs as well as no binders or fillers.
High Standards
This company has high technology and research and quality ingredient standards. They use raw ingredients that they test independently for quality and purity before being used in manufacturing. The final products are tested for safety.
Cost and Value
This supplement can be used by both men and women who need iron. Pregnant and lactating mothers can use this to supplement the growth and advancement of her baby. For those who have blood loss such as a woman during her menstrual cycle or anyone who has just had surgery, and those who have Anemia can take this easy to swallow capsule.



Easy capsule

Easy on the stomach

B12 and Vitamin C in the formulation for faster absorption

Increases hemoglobin levels

Terrific supplement for pregnant and lactating mothers to support their baby's development

Great for women
B12 is corn derived

Drink good amount of water when swallowing
Nature's Bounty is formulated to support your body's natural ability to manufacture red blood cells. They are gentle on the stomach. These capsules contain Folic Acid and Vitamin B-12. The 90 capsule bottles come in packs of 3.
Read more
No Grinding
For those of you who must take large quantities of Iron, many opt to grind solid pills because they either have difficulty swallowing or don't like the taste. These capsules will take the one extra step you need to take to get your iron in for the day out of the way. These capsules are easy to use.
Will raise your iron levels
This pill will help your hemoglobin levels increase. The glycinate iron is much more easily absorbed into the body. This pill also is formulated with B12 and Vitamin C which, when used together, better help your body with absorption so this capsule can be very effective and fast acting.
Cost and Value
The attractive price and the formulation of ingredients will help your body absorb the supplement quicker so that it can get to work quicker. It is also made to be gentle on your stomach. It comes in a highly convenient capsule that appeals to anyone who has difficulty swallowing or doesn't like the taste/aftertaste of pills.



Doesn't need to be refrigerated

Cabbage, broccoli and beets are some of the vegetables included in the ingredients

Corn is not used

22 mg of iron per capsule

Does not use soy as an ingredient
Contains yeast

Does not contain dietary fiber in the formulation
Garden of Life pills offer 22mg of gentle whole food iron and are also formulated with vitamin C and B12 in addition to folate so your body can absorb better appropriate the supplement throughout your body. This supplement also provides you with raw probiotics to help with digestion.
Read more
Full body health support
This pill will help you with your iron needs. It will also help you supplement your energy. But that's not all, the formulation aids blood and heart health, immune health, reproductive health, eye health, and mental health.
Functional ingredients
The formulation includes vitamin B12 and vitamin C which helps you absorb faster. Folate and Iron, obviously, as well as a raw probiotic and enzyme blend. It also contains organic fruits and vegetables, vegetable cellulose, brewer's yeast, Saccharomyces cerevisiae, and Lactobacillus bulgaricus.
Cost and Value
Garden of Life produces has a terrific reputation for producing incredible vitamins and supplements. This food and herbal based iron supplement are stomach friendly, using raw probiotics to aid in digestion. It is perfect for vegans and vegetarians. A fully formulated iron supplement so you don't have do add anything else on your own when you take this one.



Company with the highest levels of integrity

Will raise iron

Vegan and vegetarian friendly

Can help with energy levels

High quality, non-GMO made with food allergy considerations
Supplementing with Vitamin C is helpful

Shelf life could be better
The Solgar iron supplement uses vegetable capsules. Its formulation is sugar, salt, corn, starch, yeast, wheat, soy, dairy, preservative and artificial color and flavor free. It is vegan and vegetarian-friendly and Solgar uses the highest of standards in formulating clean supplementation. It should also be said, reviews for this particular supplement may not appear on our corresponding website; however, this is a very solid brand that has a long commitment to health and good standing in the health community.
Read more
Raises iron
This is a tiny pill, which is always nice. This little capsule needs only be taken once per day and you will see the results of increased iron. To make it absorb faster take vitamin C. There are many tasty vitamin C drinks that you could use to make taking this pill not just effective but yummy.
Quality Company
Many companies in the supplement industry deal in excessive spam marketing. That is super overwhelming, but Solgar doesn't. Their reviews are real, not paid for with free and reduced price incentives. High company integrity in business also leads to high integrity in product quality.
Cost and Value
Formulated to be easy on the stomach, you'll likely not have any of the side effects like constipation with this capsule. It is a perfect option for vegans and vegetarians as well. It will definitely help you raises your iron levels, and is formulated with quality iron.



Made in FDA-approved family-owned laboratory

Each box contains a cute note and fun stickers for kids

Carbonyl iron used

Formulated with vitamin C

Child resistant safety cap

Melt in your mouth tabs
Kids can be super picky, for some the citrus can taste sour

Some children may object to the texture of melt in your mouth tabs
Renzo's iron supplement are made specifically for kids and they are formulated to taste good for them too. They are vegan tablets that melt in your mouth. They are designed to be gentle in little one's tummies.
Read more
Child-friendly details
One of the best aspects of these pills is how they melt in the mouth, so there is no choking hazard to be worried about. The taste is geared towards picky children's preferences while not using any sugar. Only natural flavors and sweeteners are used. These vegan, non-GMO tablets are gluten free.
No sugar
Sugar is in everything, including some of our medicines. Sugar is the last thing we want in the supplement our children must have. Not to mention, the sticky mess they can make. Additionally, with only natural flavors and sweeteners, they will still be appealing to children while approved by parents. The tabs won't leave you with syrupy faces and hands full of staining artificial dyes.
Cost and Value
Renzo's is a family-friendly company from manufacturing to the final product and they pay attention to the details that will attract children. They use high-quality ingredients and make sure that they also take safety into account. There are a couple of cute extras you get along with this medicine that is safe and gentle for your little lovey



Made in the USA

3 capsules offers 54 mg of elemental iron

Good for both men and women

GMP Quality Assured

Can also be used to help those with Restless Leg Syndrome (RLS)
You must take it with food or milk

Some people may experience an aftertaste
The NOW iron supplement uses ferrochel iron bisglycinate. It has shown in clinical trials to offer top-notch absorption as well as it is well accepted and broken down in the body. It has been shown to be non-constipating. The supplement comes in small capsules measuring ¾" x ¼".
Read more
Family business
NOW is family owned and they do not have any shareholders, it is all in house. Their niche is formulating natural health products at a fair price. They have long-standing relations with their suppliers and they put heavy investment into their research facilities and instruments so they can keep up with nutritional science and ensure quality is high.
Sustainable
A natural product manufacturing company that considers a multitude of sustainable processes. They are a partner of TerraCycle, which is a recycling company located in the U.S. NOW's relationship with Terracycle allows them to send toothpaste tubes, food and supplement pouches for recycling measures.
Cost and Value
NOW is a solid company with good business ethics and standards. The ferronickel iron bisglycinate is easily tolerable for people who have sensitive stomachs to iron supplementation. It's greater bioavailability allows it to be much better absorbed than many other iron supplements. This supplement comes to you at an attractive price.



Great for men and women

Made with Vitamin C, Folate, Vitamin B12, Beetroot, Stearic acid, Cellulose and Iron

Can take on an empty stomach

Helps with fatigue

Fast turn around in effects
Don't take with coffee

Two pills instead of one, but the sizing almost eliminate the problems of swallowing one bigger pill, so it would be up to preference
MegaFood offers small tables that are easy to swallow and will do the work to help aid your red blood cell production and thus increase your iron. They are designed to help with increasing energy levels, and be easy on the stomach without causing constipation.
Read more
These minis come in a smaller size. Yes, that means you have to take two pills instead of one. However the benefit of taking two smaller pills is that it makes it so much easier for quick swallow without that burp problem. The original size is ¾ " long by ⅜" wide and they are ⅜" thick. The minis, on the other hand, are ½" long by ¼" wide and ¼" thick.
Great for easing cramping
If you have suffered from excessive and constant cramping after physical activity or long times sitting, these pills will help alleviate that problem. Many people who have anemia have this problem if they are sitting too long or should they just want to engage in a longer workout. This supplement can aid your workouts so they can be longer and your recovery times can be far less.
Cost and Value
These easy to swallow, smaller pills pack a punch. You will find great results with better quality sleep and then waking feeling much more refreshed. They will help your energy in the day and they are easy on the stomach, no constipation or nausea.



Battles all forms of anemia
High quality
Great feedback from users
Doesn't cause constipation
Well rounded supplement that includes vitamin C
Some do not like that it contains folic acid, so be sure to check with a health practitioner
Zahler Iron Complex is one of our newest additions to this list, and it makes it on, because it is made with quality ingredients, doesn't upset your stomach, doesn't cause constipation, and is a quality addition to battling anemia or maintaining iron levels with ease.
Read more
Quality Ingredients
Zahlers Iron is made with specially formulated and optimal ingredients that are both potent.
However, just because it is potent, it doesn't mean that it will upset your stomach (quite the opposite).
No Constipation
Because iron supplements have a bad rap for constipating those who take them, they often go left untouched, even though they can be very beneficial. And this is where Zahlers steps in. The quality formulation of iron is made containing an optimal amount of vitamin C. The vitamin C levels in this supplement helps you to remain comfortable and constipation free.
Ability to battle anemia
This supplement is made with a full spectrum complex formulation that battles all types of anemia, which can be caused by lack of iron and folic acid. The ingredients and iron in this supplement pump up your red blood cells and is a wonderful addition to maintaining your iron levels.
Cost
At around ten dollars a bottle, you really can't go wrong with purchasing and using this supplement. The real bonus of it all is that it doesn't upset your sensitive stomach.



Fast shipping

Priced well

Painless on stomach

Can be used for the long term

Great for Anemia
Not vegetarian

Not the best for diabetics
Slow Fe iron supplements will help with iron deficiency with controlled delivery that will send quality iron that will also tend to be easy on the stomach in most cases. There are 45 mg of elemental iron in each tablet which equals 142 mg of ferrous sulfate. It comes to you in 3 packs of 30 tablets.
Read more
Good for treating Anemia
This supplement really rates well with those who battle Anemia. It won't make you sick taking it for the long term and on a daily basis. It can build up your immune system and many doctors will recommend it to help supplement a healthful lifestyle.
Extended-release capsules
You should take this pill with a full glass of water about 8 oz. unless otherwise directed by your doctor. Remember to try not to lie down for at least 10 minutes after taking your dose. This supplement uses extended-release capsules, so it is important you do not crush or chew them. This is because you would be releasing all of the supplement at once and that could potentially lead to side effects.
Cost and Value
This is an attractively priced iron supplement that is easy on the stomach for most people. Ordering and shipping are effortless, it will come on time every time. It is doctor recommended and will improve your ferritin count.
Criteria Used for Evaluation


Use
If you have been diagnosed with an iron deficiency absolutely look at your diet first.
We here at RunnerClick want to help all of our runner friends be as healthy as they can and get the most enjoyment and the best results they can from their runs and workouts. That is why when we decided to review iron supplements, we wanted to be sure to look at how easy they are to use and who they are intended for. We made sure the products we include on our guide were designed and formulated to be usable for a wide range of people and to be applicable to many different situations and scenarios.
If you have been diagnosed with an iron deficiency absolutely look at your diet first. Meats and seafood are terrific sources of iron and they absorb very in the body. You can try fortified cereals, leafy greens are particularly high in iron as well as dark chocolate, legumes and tofu. Try to eat as many of these foods as possible in every meal and that should help you with your deficiency.
If you are still in need of supplementation in addition to your iron-rich diet this list gives you a comprehensive review of the best over-the-counter options. Remember to include vitamin C both when you are eating iron-rich foods and when you are taking the supplementation to help with absorption. Remember that coffee and tea, and even calcium supplements can impede your body's ability to absorb iron. Therefore it is best to try to take your iron supplement as far apart as possible from any ingestion of tea or coffee, and at space your calcium supplementation far apart from your iron intake as well.


Compatibility
Unfortunately, oral iron supplements can come with very undesirable gastrointestinal problems if not taken properly.
When it comes to any type of supplement it is important to think about how it will react to other medications and supplements and vitamins you may be taking already. Some prescriptions can interact with OTC medications and supplements and vice verso so it is important that you talk to your health care provider about anything you are taking and any health concerns you may have. They can work with you to ensure you are no putting yourself at risk for side effects or complications with a particular iron supplement.
You may experience nausea, vomiting, diarrhea or constipation, indigestion, and get what many call the "burp factor." Normally these are because of dosing and while you continue your regimen you should see a lessening in these side effects.
If you gradually start with small doses and then work up to your larger dose you may be able to increase your body's ability to tolerate the iron and that could help you with digesting it to avoid or decrease the side effects. Eating when you take your medication can help ease the symptoms the iron causes, but it also decreases the amount of the iron you are going to be able to absorb so that is certainly a consideration.


Application
Iron can come in tablets, capsules, chewable, melt in your mouth, or be liquid form.
With all of the different types and formulations and strengths available to choose from with irons supplements, we wanted to help make your choice easier. To this end, we tried to present a range of products that represented a varied selection of what is available on the market today. Everyone is different and different people need different supplements, even of the same element- like iron. The way you apply a supplement can have a big impact on how successful it is and we wanted to make sure this aspect of selection was included in our search criteria. You have many different options to take iron. Some iron supplements are formulated to be slow-release and these can be taken once daily and release the iron throughout the body throughout the day.
Tablets tend to be the most affordable option and they also tend to be better absorbed in the body. Liquids can be a terrific option for children as this is a preferred way for children to safely take the supplement. Tablets and capsules can be choking hazards and also super difficult for many small ones to physically be able to swallow in general. Supplements that are formulated to be slow release generally have far fewer side effects. This is because the amount of the supplement your body ingests is just a little quantity at a time. The big thing to remember with a slow release is that you want to take them as is and not grind or pour out the contents of the pill because that could lead to greater side effects and toxicity.
Your personal preference comes into account. Some people have a hard time swallowing one big pill, so they'd prefer more pills that are smaller. They may also consider pills that melt in your mouth so swallowing isn't an issue at all. Liquids can be sticky, and some can be made with dyes that have the ability to stain your teeth.


Ease of Use
You must carefully consider what supplements are right for you.
Gastrointestinal side effects are the chief problem with iron supplements. Those supplements that use ferrous salts, which would be ferrous sulfate, ferrous gluconate, and ferrous fumarate are very much inferior to those that use polysaccharides- which are an iron complex form.
Ferrous gluconate is 12% elemental iron, while ferrous sulfate is 20% and finally ferrous fumarate is 33%. Ferrous salts have a much lower rate of assimilation and because they have low elemental iron levels you have to take more in dose or a number of pills each day. When you take in ferrous salts, they release in the stomach. This will cause an extreme amount of discomfort and side symptoms such as diarrhea and constipation, even pain in the stomach.
We here at RunnerClick know how annoying side effects can be, so we did our best to find iron supplements that rated low for side effects and negative drawbacks. We closely examined user reviews and feedback to find products that were safe and effective and easy to use. From stomach upset to bad aftertaste we wanted to present to you products that you could actually enjoy using rather than dreading. We know it is important than your vitamins and supplements be easy to use and we wanted to take care of that for you with this review.


Effectiveness
You will have your pick of oral iron supplements that are available in many different preparations for oral consumption.
Most common, are ferrous salts and polysaccharide irons. Within every dose and every tablet or capsule, there will be different volumes of iron, and every type of iron has varying amounts of elemental iron. Elemental iron is the complete measure of iron in the supplement that is accessible for your body's absorption. ferrous salts almost always cause an aftertaste while polysaccharides do not.
Ferrous salts actually have the ability to stain your teeth, were as you won't' have to worry about that with polysaccharides. For GI irritation, you could have none or just some occasional issues with polysaccharides, but you will definitely have them with ferrous salts and they can be severe. Ferrous salts have a very low absorption rate while polysaccharides have a high rate of absorption.
Above all else, you want your supplements to be effective. They need to work the way they are supposed to and give you the result that they promise. We worked hard to include only the best and most effective iron supplements available on our guide. Taking a supplement that does not work is like throwing away money and no one wants to do that. We understand that you are looking to us for assistance finding the best products on the market and we take that responsibility seriously. That is why we hope this guide to iron supplements will be a help to you!
Expert Interviews & Opinions
Most Important Criteria
(According to our experts opinion)
Experts Opinion
Editors Opinion
Users Opinion
By Default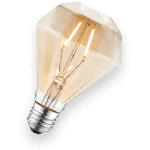 Ingredients are key
Before choosing the right iron supplement, make sure to take a close look at the ingredients in the supplement. Some are not as clean and organic--and may even contain fillers. It is important to be aware of what we put into our bodies so just be sure to take this into consideration before making your purchase.
Consult your physician
If you suffer from severe iron defiiciency and/or Anemia, it is important to talk with your doctor when choosing the right iron supplement. In many cases your physician may prescribe you a stronger iron supplement to combat your body's deficiency.
iron supplements are safe
Like all medications, if you take an iron supplement as it is directed on the package then you should not have to worry about any dangerous side effects. If you are sensitive to certain things you may be more prone to an allergic reaction, which is why you must talk with your health care provider about your health concerns as well as keeping them up to date on any and all vitamins and supplements you are taking.
Cheap or expensive products?
While it is true that you get what you pay for and you want the best quality you can find when it comes to medications, you do not necessarily have to get the most expensive one right off the bat. If you just need a general low dose iron supplement then one of the cheaper formulations may be all that you need. Talk to your health care provider about the strength and dosage you need and if they have any recommendations for the type and formulation of iron that might be best for you and your overall health and wellness needs.
Other Factors to Consider


Brand
Since you are not a scientist with a lab in your basement that can provide your own at home quality control on your medications, you have to trust and believe that what they are said to be formulated with they actually are. The supplement industry is full of over promised super pills and undeserving results. It takes time to read through ingredient lists and understand which ingredients are higher quality and which are the correct to look for.
With many companies engaging in aggressive spam marketing and scheming, it is helpful to know about the company in addition to the supplements formulation before you buy. Solgar is a great example of a company that takes customer service and high business ethics seriously. You want to know that when you order your supplement you will get a fresh supply, delivered on time as well as in good condition.


Bottom Line
You can definitely allow your diet preferences to guide you when you choose an iron supplement. There is anything you could want from raw, to vegetarian and vegan supplements. So once you know your dosage and what ingredients you are looking for, you can decide what form you'd prefer. Then, you can decide if you have any dietary restrictions you want for the makeup of the supplement.
As you are determining the right supplement, give Polyride Fe and Polyride Fe Ultra Polysaccharide iron a thought. With 150mg of elemental iron, you can get yourself the top in dosage per pill that is on the market. These are clinically proven to work for iron deficiency and iron deficiency anemia and they come with no frustrating side effects.
Vitamin C works with iron by cutting it down to a state that allows it to have optimal solubility. Some supplements come already pre-formulated with vitamin C to help improve absorption into the body. If your supplement does not, you may have to take vitamin C in pill or liquid form to get the most out of it.
Frequently Asked Questions
q:

Is it safe to take iron during pregnancy and if so, how much?

a:

Yes, it is safe to take but you should always check with your doctor before taking any type of supplementation when you are pregnant before you decide to move forward. That being said, non-pregnant women should look to about 18 mg of iron while a pregnant woman should be taking 27 mg of iron daily. Iron is an essential part of your body's ability to produce hemoglobin which transports oxygen throughout your body to your cells. When you are pregnant the extra iron is needed for that growing little baby and the placenta and is specifically important in the second trimester and third trimester.
q:

What does iron do for us in our body?

a:

Iron is very important to the proper functioning of our bodies. It not only carries oxygen throughout the other cells in our bodies, but it is a component of myoglobin which is how your muscles get their oxygen stock. It is an important part of collagen which you can find in bones and connective tissues and it is also important to countless enzymes. Last, it is a huge part of keeping your immune system strong and healthy.
q:

Can children take iron supplements?

a:

Yes, children can take iron if they are deemed by their pediatrician to need it. There are iron supplements on the market, such as Renzo's, that are made just for kids. It may be easier to have liquid or melt in your mouth forms of iron so that you avoid a choking injury and these also tend to be easier for little ones to take. A note of caution, however, iron can be very toxic to children, and there are many cases of overdoses reported each year. Monitor your child's intake and make sure that your supplement has child proof tops or protections and is far out of reach of your child at all times.
q:

What time of day is best to take your iron supplementation?

a:

The time you take your iron supplement can change based on when you eat. It should be taken on an empty stomach. That helps with better absorption. You should take your supplement with 8 oz of water or citrus juice. So you can take it first thing in the morning or about 1-2 hours after a meal. Children should drink with their supplement as well, offer 4 oz. to them.
q:

Should I take iron supplements with a meal or on an empty stomach?

a:

There are two general ways supplements can be taken and in many cases both can be effective so it is a matter of which works best for you. You can take your supplement on an empty stomach and it will absorb faster because there is no food to slow down the digestion and absorption process. However, this can cause upset stomach, gas and bloating, and feelings of nausea in some people. So, you also have the option of taking your supplement with a meal or a small snack so there is something else in your stomach to slow the break down and absorption so it doesn't overwhelm your system.
Subscribe to our newsletters