Best Jogging and Running Strollers Tested and Reviewed
last updated:
Mar 27, 2020
Just because you have a small
child
doesn't mean you can't get your run in.  In fact, what better way to spend quality time with your children than to take them with you and expose them from an early age to an active and healthy lifestyle. If you want to take your child running with you, a running stroller is a way to go. They usually have 3
wheels
to make maneuvering easy. These strollers are also very safe for your child.  Despite their lightweight construction, these strollers are very durable.
In a Hurry? The test winner after 15 hrs of research

BOB Revolution FLEX
Why is it better?
Adjustable suspension allows use on multiple types of terrain
Compatible with a few different car seats from Britax
Adjustable handlebar for user comfort and control
Also available in a double stroller version
In a
Hurry? Editors choice:

Test Winner: BOB Revolution FLEX

10
Researched Sources
16k
Reviews Considered
15
Hours Researching
14
Products Evaluated
Features
Use
Comfort
Durability
Bottom Line
By Default
The Complete Guide to Running Strollers
Click here to see more
Best Jogging and Running Strollers
Criteria Used for Evaluation


Features
Besides running, what else are you going to do with it? Will it be your everyday go-to stroller or one that you use just for your daily exercise? If you plan on using it for everyday use, then there are things that you'll probably want to consider. You will most likely want to have at least a decent amount of storage space. A good sized bottom basket is great, as long as it doesn't get in the way when running. Small storage places for smartphones, keys, wallet, and especially snacks and water bottles is also more important than it may seem. You want to know how much you need those things until you don't have them.
Do you really want to push a super heavy stroller around on your run? Of course not! Fortunately, we live in an age where wonderful technologies exist such as lightweight composites and alloys, which significantly reduce the stroller's weight and make it a lot less cumbersome to run with. Although most manufacturers are implementing new lightweight technologies into their products, there will always be those that are much lighter and sturdier than others. Remember, the weight that you have to push is not only that of the stroller. The weight of your child will begin to be felt pretty quickly, so the more you can shave off of the stroller the better.
The frame has to be well built and structurally solid. All of the moving parts such as wheels, bearings, any adaptive shock system, and whatever other features a model has must operate correctly without the chance of breaking during a run.
If a certain model has a handbrake system, it has to work correctly. It can't lock up solid every time you lightly touch the brakes. The wheel locks have to lock. Period. You can't lock the wheels, expecting them to remain that way, but instead, they have play and tend to roll a bit anyway. As far as where you put your child, the seat has to be safe and secure. We're not saying that your kid needs to be strapped down and tied to the seat. However, a safety belt system which properly keeps your child safely and comfortably in place is of absolute importance. While running, there may be bumps that you'll go over, so a good seatbelt with shoulder straps is more than just a good idea.
Large wheels are definitely a big plus. The bigger wheels tend to roll much smoother over divets, cracks and other uneven spots on the roads or sidewalks.
Watch out for the bumps! Shock absorption is something that, believe it or not, often goes overlooked. While your feet absorb the impact and adjust for the terrain, your passenger will feel all of those bumps and rattles, unless the stroller has some sort of shock absorbing system built into the suspension.
Speaking of suspension, It shouldn't be too tight and it cannot be too loose. The weight needs to be supported over varied surfaces, as to maintain a smooth ride, but also to ensure the frame lasts. The suspension should give a bit when it needs to for bumps and road imperfections while staying firm over flatter surfaces. The suspension decreases the impact on the child and makes them feel as comfortable as possible. A stroller must be able to absorb the impact of the terrain to keep the baby safe and comfortable. During your run, your child might end up falling asleep, and for that reason, the suspension is one of the most important aspects of our ratings. A good suspension will make your jog more enjoyable, knowing your little one is safe and relaxed.


Use
Most likely, you're going to want a stroller that you can use for multiple tasks, not just running. With that being said, your choice needs to be suited to your type of running. You probably aren't going to attempt any speed records while pushing your child, but that stroller you pick shouldn't slow you down because it is built for walking. The best option will be one which performs just as well as a jogger as it does as an around town traveler.
The thing has got to go where you want it to! How much will it negatively affect your jog or run if you have to struggle with making the stroller go where you need it to? It would be unsafe and totally kill the fun. So for that reason, good maneuverability is an absolute must. We look for things like whether the front wheels lock. If they do, how easily can they be unlocked? Are there features such as adjustable tracking to help stay on course with locked swivel wheel?
We also want to know if there is not enough or too much play in the front wheels. A stroller that wobbles from too much play will not only become annoying and difficult to control but may be dangerous as well.
How does the stroller feel when you're running? Ideally, you want to experience the least amount of resistance. The stroller should be able to move freely and not feel heavy. Making turns and feeling smooth is a must! You wouldn't want to push a heavy object while you're running, it must feel as effortless as possible.
Even though you'll be pushing the stroller, it must feel free. If not, what's the point? It's all about enjoying the moment and making the best of your run, jog or walk.
The ideal choice will be easy to transport in and out of your vehicle. Different cars have different limitations when it comes to storage space. You'll want the model you pick to fold up into as compact of a package as possible.
You also don't want to struggle when trying to get the thing folded and into your car. Ease of use is an important factor here. An easy to reach and operate takedown system is a must for most busy and active parents. you already have your hands full with your child, do you really want to wrestle with some complex and difficult disassembly system every time you want to go somewhere.


Comfort
How comfortable is it for your little passenger? Does the seating area provide enough comfortable space, while remaining restrictive enough to keep your kid from bouncing all over the place during your run?
The seat, sides, and backrest should be adequately cushioned and sturdy. There shouldn't be any hard surfaces that the child's head could hit, and the seat shouldn't feel like a rock.
You'll want your child to be secure in the stroller, but not pinned in like a human taco, not being able to move because the sides are too tight. You want them to enjoy this time as much as you do!
You probably have sunglasses on while you run on a sunny day, and your child should have some protection from the sun as well. It also wouldn't hurt if the stroller provided some protection from wind and maybe light rain too.
Many of the awnings and canopies which come attached to strollers these days have some amount of wind, sun, and rain resistant properties. This makes comfortably using your stroller possible in different weather conditions.


Durability
Your precious child will be riding in this stroller while you run quickly down the road. Obviously, this is not the time for something to break! We looked at the quality of the materials, how well the stroller is constructed, and also how well it stands up to continuous use.
Are the wheels wobbly? Does it fall apart? Does the frame hold up? Is the fabric durable, or does it easily rip and fall apart? These are some things that we want to know.
The durability of a product like this is super important, as it is being used to carry your most precious cargo.


Bottom Line
Being able to take your kid along with you on runs is great. It's a wonderful chance to get out as a family and show your children a great example of staying fit and healthy, which of course we all want for our little ones.
There are a few things that go into a jogging stroller which makes it better than others, and more suitable for sustained running. Take a look at the crucial factors we took into account during our search for the best products.
Expert Interviews & Opinions
Most Important Criteria
(According to our experts opinion)
Experts Opinion
Editors Opinion
Users Opinion
By Default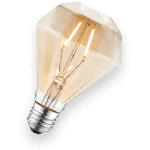 Keep an Eye On It
Although it isn't as common of an occurrence when compared to bicycle theft, stroller theft is a serious concern when you are in highly populated areas such as a big city. Remember to keep your eye on your stroller and consider locking it to a post if you need to leave it for a long period of time, just as you would with a bicycle.
Bring Some Sunscreen
Although many of the strollers on this list come with impressive sun shades, it's still a good idea to bring and apply baby-friendly sunscreen when taking your little one out to your jogging sessions. This is true whether or not the sun is out because UV exposure is still an issue on overcast days.
Stay hydarated
Most parents remember to stay hydrated while they are out for walks and runs but it is also important to keep the kids hydrated as well and to keep them out of the sun. Every time you stop for a drink, encourage your child to take a sip or two. Keep a bottle of water or sippy cup available for them to drink from when they need to so they can stay well hydrated as well!
Start slow and build as you go
Even if you have been running for a long time your child has not so be sure to start slow and build up gradually. It is not a good idea to take your infant for a 2 hour jogging trip right away. You will need to build up their tolerance as well as their comfort levels. You also need to keep their needs and limitations in mind as well., Eventually, you may be able to take your little one on an hour jog, but that will take time to work up to safely!
Frequently Asked Questions
q:

Are jogging strollers practical for everyday use?

a:

They certainly can be, depending on the model that you choose. This should be taken into consideration when shopping. Most jogging strollers are designed to turn and maneuver better than more traditional styles. Many even have quite a bit of storage too.
q:

Do the wheels have to be larger than you would find on a more traditional stroller?

a:

The wheels that you find on most jogging strollers are larger to make it easier to negotiate various types of surfaces, allowing for a smoother run for you and a smoother ride for your little passenger.
q:

Can I run on trails with a jogging stroller?

a:

While there are models available that will certainly stand up to the rougher terrain and environment, you are still pushing a stroller holding a small child in it. If you are going to try it, it is probably a good idea to invest in a model that is intended more for that purpose. If you choose to do this, make sure to know the path first and always put safety as the #1 priority.
q:

Does it matter how big my child is, or how much they weigh?

a:

Just like any normal stroller, there are weight limits for each one. Although these types of strollers are built to be stonger than a regular stroller, It's very important to be aware of and adhere to the weight limit. On average you'll find that a majority of the models out there hold up to 50lbs., but that is not always the case. Always be sure to check the limits of a stroller before purchasing, in order to be certain that it is safe and appropriate for your child.
q:

Do all models come in a double stroller version?

a:

Not all models, but there are many that offer the option of a double stroller. There are even some companies that offer jogging strollers capable of carrying more than two children.
q:

I am on a budget. Are most joggers higher priced than standard strollers?

a:

Like most other consumer products, there are options offered in different price ranges. However, it is important to make sure the one you pick is practical and meets your needs. If you tend to take your runs off-road, then a lower priced model that isn't intended for that environment wouldn't be a good choice. If you stick to smoother roads and sidewalks and don't require as rugged of a design, then you could easily go with a lower priced stroller.
q:

Can I attach a car seat to a jogger like I can with my regular stroller?

a:

Each brand is different, but these days most manufacturers produce entire systems around jogging strollers, just like like they do with traditional style models. When shopping, you should research the manufacturer to see if they also make car seats and other accessories which are compatible with their jogging models.
q:

At what age can I put my baby in a jogging stroller?

a:

Babies who are strong enough to hold their head up and can keep up with the movement, bounces and jolts are able to ride a jogging stroller. This typically happens to babies who are 8-12 months old, but of course, you should always check with your pediatrician first.
q:

Do I really need that much storage on the stroller that I will use for a jog?

a:

Well, the answer would probably depend on your child's age and specific needs. One thing that you may want to keep in mind, is that many people buy a jogger and use it for everyday getting around as well as their daily runs. If you value versatility, then plenty of storage is probably a good idea. If you are going to use a designated stroller just for running, then you could go with a lightweight, simplistic design. The key is knowing what it will be used for.
Subscribe to our newsletters