Best Nathan Water Bottles Rated & Compared
last updated:
May 04, 2020
The Nathan brand is known for their amazing, high-quality products and they are highly respected among the outdoor enthusiast community. And, because staying
hydrated
is incredibly important, we have compiled a list of the best Nathan water bottles.
If you know us, you know how important we think it is to stay hydrated—especially while you are out running, hiking, or enjoying the great outdoors. The last thing you want is to get
dehydrated
while you are out in the hot sun, so investing in a reliable water bottle is a must.
Nathan has quite a bit of water bottles out there to choose from. Their products are all BPA free, reliable, and easy to use—so it was pretty difficult to narrow down the best Nathan water bottles to just ten, but we managed to get it done!
Check out what we found!
In a Hurry? The test winner after 11 hrs of research

Big Shot Narrow Mouth
Why is it better?
Very big for ultra hydration
Durable and good quality
Lots of designs to choose from
Easy to clean and use
Great flow
In a
Hurry? Editors choice:

Test Winner: Big Shot Narrow Mouth

2
Researched Sources
2k
Reviews Considered
11
Hours Researching
16
Products Evaluated
Capacity
Durability
Style
Insulation
Weight
By Default
Top 10 Nathan Water Bottles
Criteria Used for Evaluation
Expert Interviews & Opinions
Most Important Criteria
(According to our experts opinion)
Experts Opinion
Editors Opinion
Users Opinion
By Default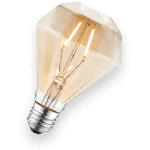 Be Careful Of Plastic
There have been numerous scientific studies linking the exposure of plastics into our drinking water with endocrine issues and general health concerns. For that reason, even BPA-free plastics are suspect when choosing your water bottle of choice.
If you want to be 100% safe from any harmful materials, consider getting a glass bottle instead.
Bring Enough Water
Depending on the length of your running session, it's important to bring enough water for the entire duration. For the most part, doctors recommend that you consume 8oz of water for every 30 minutes of intense exercise to compensate for fluid loss.
Think About Refilling
If you typically go to the gym or a place where you have access to water then make sure you have a water bottle that can easily be refilled at water fountains or sinks to ensure you can refill as you need!
Keep weight in mind
While it is important to have enough you will want to be sure to take that added weight into account. Longer runs and hotter weather mean you will need more water but that also means you will be carrying around more weight at the early stages of your run.
Plan for this and make sure you are not overloading yourself!
Other Factors to Consider


Use
Have you ever carefully tipped up a bottle to drink from it and received a splash in the face because the design of the bottle lets the water gush out too quickly and in a high volume? To control flow from a water bottle requires innovative design, the shape or contour of the bottle needs to be designed in a style which helps to regulate the flow of the water.
The mouthpiece of the bottle must be exactly the right size in relation to the size of the bottle, too big a mouthpiece on a small bottle will result in far too much volume of water flowing out, too small a mouthpiece and the flow is not enough. This is a big thing to look out for because it is a common annoyance for many users.
If you already know what you like, choosing the right Nathan water bottle will be a lot easier and, as you can see, we have made sure to include options for all preferences and like. Not all of the water bottles on our list have a mouthpiece, for example, and instead feature an open design--which some people love.


Features
Features are very interesting when looking at criteria, a well designed and functional water bottle is very important yet did the makers include additional features which can be useful for a runner? A very popular feature is a pouch/pocket in which the bottle can be kept and this feature will also feature an additional pouch for carrying a phone or other items.
What is the material used in the construction of the pouch/pocket for carrying the phone and extra items, is the material protective and durable? if to carry a phone does it include a durable plastic view touch screen? Does the material have other qualities such as insulation or reflective tags?
Another nice feature which is very useful for runners is a water bottle pouch with a clip system so that the bottle can be carried by clipping it to a belt or strap. This is perfect for those of you who want to make sure you can stay hands free while you run, workout, or hike on your favorite trails!


Color
An interesting feature for some bottles is the introduction of a frosted surface which can lend towards insulation performance, colors on plastic bottle surfaces can either absorb or reflect light and again this can lend towards insulation performance. We even looked at whether or not the bottles were offered in artistic eye-pleasing colors?
Had color lines or indicators been placed on the bottle to show how full or empty the bottle is? -in the case of colored bottles.


Protection
Lids are a very important feature because without them you will lose all your water during a run. we looked to see how secure the lid systems can perform, how easy they are to close and open and are the lids durable and easy to use? We looked to see if any of the lids allowed for a straw system to be included into the design of the lid.
Quality materials used in the making of water bottles are thick enough to have insulation qualities and durable enough to resist being damaged. The materials the water bottles are made of will also help determine the overall durability the bottle has and the protection you will get--after all, you don't want it spilling all over you.
Some of these water bottles also offer additional reflective features or come in bright and easy to see colors--so you can be more visible to others as well while you are out running or hiking. As you can see, you have a ton of options when it comes to protection, so make sure you get something that offers what you need.


Value
The cost factor is important to all consumers, if you want extra features you need to pay more and if you want a basic functional water bottle the price comes down. Materials and innovative design have an impact on how much you will pay for a water bottle. Generally, after our review, we felt that all the different water bottle models were fairly priced in terms of what the buyer gets.
It is also important to note here that value is not just about price or how much something costs. If you are on a budget, you definitely need to prioritize the cost and the price, however, once you have narrowed down the water bottles that fir your budget you can then look at everything they have to offer and compare it to how much you have to spend.
At the end of the day, the value of the water bottle has everything to do with how well it fits your needs and preferences and whether or not you can afford it. If you find the perfect water bottle and decide you can't buy it yet, then consider taking the time to save up for it--it's better to invest in quality from the beginning.


Ease of Use
All water bottles operate basically the same way but there are small differences, mostly in how they open and how you drink from them. Think about how you will use the bottle. Do you drink while on the go or do you usually take breaks to sit down and rehydrate? The way you plan to use the bottle can affect the style choice that is best and that can impact how easy it is for you to us!
If you want something that will simplify your life by being handsfree, you will want to look at the water bottles that you can easily clip onto your backpack or put in a running belt. A lot of the selections on our list are compatible with Nathan running belts or hydration belts or can be clipped onto your backpack.
That being said, you also want to be sure you can easily drink water while you are on the go. If you don't want to stop and open your water to grab a drink, make sure to take a look at the mouthpieces of each of the water bottles and get one that you can easily squeeze to get the water while you are still moving.
Frequently Asked Questions
q:

Can plastic bottles used by runners keep water untainted and safe to drink?

a:

Soldiers have reported drinking water which had sat in plastic army canteen bottles for around 3 months, they did not suffer any ill effects. Hunters will often stash a 10 liter plastic container in the forest and keep coming back to it over several weeks and the water is still safe. Think about where you store water in any bottle long term be it glass or plastic.

If you store it in sunlight, the heat and sunlight can warm up the water to a level in which bacteria "could" grow. However, when a bottle is properly sealed and does not let air in and it's stored out of the sunlight, it should be safe to drink for the minimum of a week. it really does depend on other variables.

It has been reported that water held for very long periods in plastic containers which are a more robust plastic than in bottles is drinkable but has an odd taste to it.
q:

How much water should I carry for a 12 mile run?

a:

This depends on the weather, the type of clothing your wearing and the terrain in which you are running and if you have access to a water source after running the 12 miles? In the UK military soldiers run ten miles in full battle kit with just a canteen of water which is perhaps around 3/4 quarters of a liter.

If your running in light sports clothing in moderate weather you might not need any water, but on a hot day you should carry some water for sipping. if you enter a Triathlon race you should carry water with you to sip and stay hydrated.
q:

Is it okay to put carbonated mineral water in my runners water bottle and drink it or sip it while I run?

a:

Sure it's ok but its debatable if the bubble effect will last throughout your run. Each time you open the bottle and take a sip it will depressurize the carbonated water till eventually its just like still water. Having said that it will still be safe to drink, just a bit disappointing if you like fizzy water.
q:

Are screw cap water bottles better than those with straws?

a:

The amount of water being carried by you for a run will stay fresh whether you use a screw cap top or a straw system. If the weather is warm you might notice the water is warmer but it's still safe to drink. The only thing you might want to think about is that a straw has your own saliva deposited on it each time you use it so for hygiene and safety, sterilize or thoroughly wash the straw system after each run.
q:

Should my water start tasting funny after a while?

a:

It could be that you have purchased a very cheap version of a plastic water bottle for runners and the plastic used in making it might be very low grade, it's probably a good idea to upgrade to a better quality bottle. People have often reported that water left in low grade plastic containers tends to have an odd taste to it, I am not aware of any scientific research to back this up and no reports of people being made sick but to be on the safe side it's worth investing a little extra money in a better quality bottle.
q:

Are there any alternative ways for a runner to carry water without using a plastic bottle?

a:

Yes other options do exist, leather water bottles/flasks or even an animal bladder, along the lines of that which people used for carrying water before the arrival of glass and plastic. to carry water this way is known to be efficient though I have no idea how long the water stays fresh in a leather made water container. If the water is clean and the interior of the leather bottle or the bladder are clean the water should stay fresh for a reasonable period of time. You can also consider investing in a quality stainless steel water bottle, the reviews for these seem pretty good.
q:

How do I know if I am drinking enough on my runs?

a:

As a general rule, you should drink any time you feel thirsty. Also depending on how intense your workout is and how much you are sweating will also affect how much water you need to b drinking. If you experience severe muscle cramps, dizziness, vision changes, get a headache or your heat is pounding you need to stop, sit down, and hydrate right away. Also be mindful of your sweat- if you stop sweating while working out it is a warning sign you are severely dehydrated!
q:

Are insulated bottles worth the investment?

a:

Some of this comes down to personal preference but if you want cooler water towards the end of your run you are going to need an insulated bottle to keep that coolness locked in! You will also want to make sure your water bottles are protected from direct sun and insulation helps there as well. So the best Nathan water bottles are definitely worth the investments!
Subscribe to our newsletters