Best Nathan Water Bottles Rated & Compared
last updated
May 10, 2019
We've mentioned on our site more than 1000 times how important it is to stay
hydrated
. Water or any other liquids help to boost the work of many organs and cells in our body so it's essential for people who enjoy demanding
sports
like running. Today we will have a look at the products from Nathan. It's a well-known brand with many excellent products and they have water bottles in their offer. All their products are BPA-free. There are many different sizes of the bottles so everyone can find something. Some bottles are packed with many features like
cell phone cases
or insulation, other are more minimalistic.
In a Hurry? The test winner after 20 hrs of research

Big Shot Narrow Mouth
Why is it better?
Very big for ultra hydration
Durable and good quality
Lots of designs to choose from
Easy to clean and use
Great flow
In a
Hurry? Editors choice:

Test Winner: Big Shot Narrow Mouth

18
Researched Sources
2k
Reviews Considered
20
Hours Researching
13
Products Evaluated
Capacity
Durability
Style
Insulation
Weight
By Default
Top 10 Nathan Water Bottles
Very big for ultra hydration
Durable and good quality
Lots of designs to choose from
Easy to clean and use
Great flow
A small amount of users have found durability options, but this is rare.
Doesn't fit into typical cup holders
This is a great big bottle, with a 34oz (one liter) capacity. If you drink big and heavy, this is an option for you. It has a wide opening for easy cleaning and filling. The screwing mechanism prevents leakages and spillages. It has a good flow to make drinking easy while exercising.
Read more
Durability
A very small amount of people have found that the cap breaks easily, though this seems to be very uncommon. It's otherwise of very good quality and does everything it promises. It comes in nine different colors, so you have plenty to choose from.
Capacity
The flow is fantastic, it's good for big drinkers and it's easy to clean and use. It's worth noting that this is too big to fit into a typically sized cup holder, which may be of importance to some. The spout is tethered to the bottle which is always good.
Style
For a Nathan bottle with good capacity, it has a decent price point. There are cheaper options on the market, but not with this much quality.
Great durability
Good amount of colors to choose from
Large size for plenty of hydration
Easy to clean, use and drink from
A small amount of users have reported leakages.
Doesn't fit into typical cup holders
Some don't like the size of the drinking hole
This has a volume of 26oz (750ml), so it's another decent option if you're a big drinker or if you're keen on staying hydrated. There are five colors to choose from. The lid stays tethered to the bottle. It's easy to clean and has a narrow drinking spout.
Read more
Durability
This is overall of great quality and the durability is particularly good. A small number of users have reported leakage, which may be of note if you won't always be keeping it vertical. It's very easy to clean and it typically avoids breakage when you drop it, which is useful.
Style
The spout is a little too small for a small number of users, but most love the shape and effectiveness of this. The tethered lid is great. It is good for drinking on the go but doesn't fit into a typical car drinks holder. This is a good low-cost option if you want something simple but top-quality.



Huge size if you're keen to stay hydrated or if you're trying to drink more water
Very durable
Tethered lid
Soft rubber mouthpiece
Easy to fill and drink from
A small amount of users have reported leakages.
Some feel that the mouthpiece is too small.
Won't fit into typical car drinks holders
This is a mega 50oz, which translates as 1.5 liters. If size is your priority, you're not going to find anything better than this. Again, this comes with a tethered lid. It has a narrow spout and a soft rubber mouthpiece.
Read more
Durability
A couple of users have reported leakages, but it's otherwise very durable and of high quality, so it will last you a while. The mouthpiece largely avoids any bad odors.
Capacity
Because it's so big, it can be a little hard to grip this, which might be of note if you have small hands. The big lid means it's easy to fill and you can quickly get refreshed. However, it won't fit into a typical car drinks holder.
Style
Another decent price. Again, you can find cheaper alternatives, but not with this quality.



Fantastic leak avoidance
Soft grip and soft cap
Very durable
The design looks good
Good low-cost option
Can't be opened with the teeth
A little difficult to wash
Only comes in one design
This 22oz (625ml) bottle has a soft grip cap, and the material makes it easy to handle even with sweaty hands. It has an opaque silver design and soft sides. It closes tightly and is very lightweight.
Read more
Durability
It's really durable and will last you a long time. The material is very soft and it has a tight-fitting cap. The downside of this is that you can't open it with your teeth while on the go, but it does prevent leakages.
Durability
The tight-fitting cap means that it can be a little difficult to wash, but it's worth it. As noted, this is great for avoiding leaks. You won't find many bottles that hold water better than this.
Style
This is a very good bargain option and it runs at a great price for a Nathan product.
5

. Peak Insulated Waist Pack



Easy to use set up
Durable bottle and waist pack
Comfortable fit
Convenient access to water
Some users say the valve can loosen over time
Looking for a water flask that is easy to carry, that has a good capacity, and is perfect for avid runners like yourself? If so, then the Peak Insulated Waist Pack is just what you have been looking for!
Read more
Capacity
The Peak Insulated Waist Pack by Nathan holds 18 ounces in the bottle and the convenient waist pack can hold other important items like wallet, keys, and iPod. It is a perfect combination for people who are always on the go!
Durability
This water bottle and pack combo is built tough and is made to hold up well to the wear and tear and abuse those avid runners and active individual put their gear through. The bottle is made to handle jostling and bumps and drops with ease and is made to last a good long time. Likewise, the waist pack is from durable materials that are both comfortable and easy to care for. All of this combines to make a combo set that will serve you well!
Style
For the runner who likes to look stylish while out and about the Peak Insulated Waist Pack from Nathan is a great choice and is one to definitely consider! It is designed to be stylish yet easy to use and takes the cumbersome and cringe-worthy fanny pack and turns it into a versatile, practical and stylish accessory any runner will love to have on hand.
Insulation
Both bottle and waist pack are well insulated. The water bottle is insulated and fits snuggly into a specially designed insulation sleeve on the waist pack. The rest of the waist pack itself is insulated as well and is also water resistant so your snacks, keys, and phone will stay protected and dry as well!
Weight
The final point to consider when you are looking at the Nathan Peak Insulated Waist Pack is its overall lightweight design. This easy to use system is popular among runners of all skill levels because it is light and does not add much at all to your load- something all seasoned runners know to consider carefully. It is a great choice for any runner wanting quick and easy access to fresh cool water without lugging around heavy, bulky, and cumbersome bottles everywhere they go.
6

. SpeedDraw Plus Insulated Flask


Good insulation
Nice zippered section, which is great for carrying stuff
Good grip on the hand strap
Good durability
Comfortable and lightweight
Decent amount of colors to choose from with nice designs
A small amount of leakages have been reported
Gives a slightly odd taste on occasion
A little pricey
This unique bottle is insulated to keep your drinks cool, and the zippered pocket allows you to keep things with you without the need for pockets. It has reflective fabric for dark conditions and has a capacity of 18oz (535ml). The hand strap gives greater grip when grasping the bottle.
Read more
Durability
The durable, quality-made strap allows you to grab your bottle without it feeling heavy or getting slippy. The pouch is also of good quality. That said, it does leak according to a small number of users, which is unfortunate.
Capacity
The main downside here is some leakages, but otherwise, this is very effective. The mouthpiece allows pretty good flow, so you can get a big gulp as you run. The insulation is good, the grip is good, and it's very comfy. It does have a slightly odd taste according to some users, but this seems quite rare.
Style
This Nathan product is pretty pricey, but considering the top quality, it's worth the investment. It's not a bargain option but it's a good one.
7

. Trail Mix Hydration Running Belt
Has small pocket for carrying small items
Great if you're looking to drink only a small amount
Comfortable and lightweight
Not as durable as some people might like.
Much smaller capacity than other options
A little pricey for what it is
The Trail Mix Hydration Running Belt is a great belt choice for active runners and hikers who know they need to stay hydrated but who don't want to carry around bulky and cumbersome water bottles with them everywhere they go. With a unique belt design, this is a great option for the active runner!
Read more
Durability
Two 10 oz / 300 mL Flasks with Push-Pull caps give you quick and easy access to water and they are stored on a convenient and surprisingly comfortable belt. The pack also comes with a zip pocket with front stash pouch and is compatible with iPhone 6 Plus and other common phones.
Capacity
This is a great design that makes it easy to get access to water while out on a quick run or during a run. If you're only looking for a small amount of hydration, then this will do the trick. The belt design keeps things in easy reach and makes carrying around a water bottle and other supplies much easier.
Style
The price of the Trail Mix Hydration Running Belt varies depending on the colors you choose and where you buy them from. But they tend to mostly fall in a very affordable range, making this a great choice for beginner runners as well as seasoned professionals who need a little water now and then.




Perfect grip thanks to the hand strap
High-quality materials
The leakages aren't a problem
This is an expensive product
Nathan keeps in mind that hydration bottles are very useful for runners. Carrying a normal bottle could be a trouble so high-quality hydration bottle is a perfect option. This bottle was designed especially for runners who need to stay hydrated during the longer or shorter runs. It carries 18 oz so it will be great for longer runs. Check it out!
Read more
Durability
The bite valve prevents and water leakage. The bottle comes with a very durable neoprene sleeve. It prevents the sweat.
Capacity
The hand strap allows you to carry the bottle without gripping it. When you grip a bottle for a long time, your thumb hurts so hand strap will provide the relief. However, if you don't like the strap and you prefer to keep bottles in the vest pockets, you can easily remove it.
Style
This is one of the most pricey of Nathan's products on our list. For 18 oz, you will need to pay around 50 dollars. Considering the fact that it has many features that will work out perfect for runners so it's a good investment.



Designed for on the go use
Affordable price tag
Easy to Use
Easy open tip
Some leaking issues reported
Only one color available
For active individuals and avid runners nothing is more important than having quick and easy access to cool fresh water. The right water bottle can make a world of difference in your runs and workout sessions and can help you stay safely hydrated. The SpeedDraw flash from Nathan does just that!
Read more
Capacity
The Nathan SpeedDraw flask has a decent capacity, holing up to 18 oz of liquids. It is enough to take care of you for most runs and workouts and easily refillable as well!
Durability
This water bottle is designed for people on the go and is made to be durable and will hold up well to frequent and even daily use. Its soft yet durable material design allows to easy gripping while on the go and also means it will hold up to bumps and jostles and dropping too! If you want a durable bottle to have on hand this is one worth looking into.
Style
While the SpeedDraw bottle is nothing fancy to look at, it has the styling elements and features you want in a good water bottle. It is easy to carry and has an easy open and close tip for easy drinking while on the go without a lot of unnecessary spills and leaks.
Insulation
Water bottles generally are made with some degree of insulation properties so your drink can stay cooler longer and be more refreshing. The Nathan SpeedDraw is not as well insulated as some of the other water flasks you will find on our list but it is still a decent bottle that will give you access to cool drinking water when you need it the most!
Weight
The final point that has to be considered when you are looking for a new water bottle is how heavy the bottle itself it and how much weight it will add. The SpeedDraw is made to be durable yet light weight so it will not add much to your load, which is exactly what you need in a water bottle.
Criteria Used for Evaluation


Capacity
How much water can the bottle carry? The first point to review for each bottle was how much water can it actually carry? The amount of water needed by a runner will depend on the type of run and the weather, if a runner is entering a triathlon race, he or she will need enough water in comparison to their age and weight, the weather and the distance to be run, a smaller person needs less water during exercise. But, when it is really warm outside you are going to want a bigger water bottle because you are going to need to compensate for perspiration loss and to prevent dehydration.


Durability
Durability featured high in our review, a bottle made from quality materials has more durability and will stand up to the rigors of being carried by a runner, often over long runs in challenging conditions. A bottle made from a low-quality material lacks durability, it can be punctured easily and this would mean a runner losing much-needed water. Low-quality materials can eventually even impact on the taste of water as constant water contact inside the bottle can leave deposits inside the bottle which allows germs to bread, resulting in the water having an unnatural taste. If this situation continued it could even have health implications. Water bottles that are durable and made from quality material will not allow sunlight to easily penetrate and cause you to have warm water. Many of us have experienced how warm water tastes from a bottle when the materials are low grade, and do not insulate the water from outside heat. Quality materials used in the making of water bottles are thick enough to have insulation qualities and durable enough to resist being damaged.


Style
Design-Style is important, the design of a bottle can tell us many things when we look at it, has the bottle been designed to be held easily while drinking from it? Which type of features are designed into the surface material to assist grip when being held by a person that might have sweaty hands due to challenging exercise? Does the design on the bottle allow for it to be stowed away in a waist belt, pocket or a running back-pack? If the bottle has insulation functions designed into it, how do these work, can the bottle hold hot and cold fluids? Does the design and style of the body allow for it being properly cleaned each time after use?


Insulation
Insulation can occur naturally through the type of material that a water bottle is made out of. If the material is thick but still lightweight this will provide a limited degree of insulation. Did the designers come up with any additional innovative insulation features? How did they do that? Was it through providing an insulation pouch in which to carry the bottle, or did they use two or even three layers of lightweight durable insulation material in the construction of the bottle?


Weight
Weight is a very important factor, water is not light to carry and even though you want a durable bottle made from solid materials, you do not want extra unnecessary material weight. Therefore the bottle needs to be made from the lightweight strong durable material. What is nice about Nathan's water bottles is that they are made ergonomically so they won't slow or weigh you down during your run.
Expert Interviews & Opinions
Most Important Criteria
(According to our experts opinion)
Experts Opinion
Editors Opinion
Users Opinion
By Default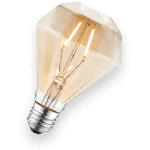 Be Careful Of Plastic
There have been numerous scientific studies linking the exposure of plastics into our drinking water with endocrine issues and general health concerns. For that reason, even BPA-free plastics are suspect when choosing your water bottle of choice. If you want to be 100% safe from any harmful materials, consider getting a glass bottle instead.
Bring Enough Water
Depending on the length of your running session, it's important that you remember to bring enough water for the entire duration of your activity. For the most part, doctors recommend that you consume eight ounces of water for every thirty minutes of intense exercise in order to compensate for any fluid loss caused by sweating.
Think About Refilling
If you do most of your workouts and runs at the gym or someplace where you know you will have access to water supplies then your focus for a water bottle should shift. Rather than worrying about bringing lots of water with you, make sure you have a water bottle that can easily be refilled at water fountains or sinks to ensure you can refill as you need!
Keep weight in mind
While it is important to have enough on hand later for your run you will want to be sure to take that added weight into account. Longer runs and hotter weather mean you will need more water but that also means you will be carrying around more weight at the early stages of your run. Plan for this and make sure you are not overloading yourself!
Other Factors to Consider


Use
Have you ever carefully tipped up a bottle to drink from it and received a splash in the face because the design of the bottle lets the water gush out too quickly and in a high volume? To control flow from a water bottle requires innovative design, the shape or contour of the bottle needs to be designed in a style which helps to regulate the flow of the water. The mouthpiece of the bottle must be exactly the right size in relation to the size of the bottle, too big a mouthpiece on a small bottle will result in far too much volume of water flowing out, too small a mouthpiece and the flow is not enough.


Features
Features are very interesting when looking at criteria, a well designed and functional water bottle is very important yet did the makers include additional features which can be useful for a runner? A very popular feature is a pouch/pocket in which the bottle can be kept and this feature will also feature an additional pouch for carrying a phone or other items. What is the material used in the construction of the pouch/pocket for carrying the phone and extra items, is the material protective and durable? if to carry a phone does it include a durable plastic view touch screen? Does the material have other qualities such as insulation or reflective tags? Another nice feature which is very useful for runners is a water bottle pouch with a clip system so that the bottle can be carried by clipping it to a belt or strap.


Color
An interesting feature for some bottles is the introduction of a frosted surface which can lend towards insulation performance, colors on plastic bottle surfaces can either absorb or reflect light and again this can lend towards insulation performance. We even looked at whether or not the bottles were offered in artistic eye-pleasing colors? Had color lines or indicators been placed on the bottle to show how full or empty the bottle is? -in the case of colored bottles.


Protection
Lids are a very important feature because without them you will lose all your water during a run. we looked to see how secure the lid systems can perform, how easy they are to close and open and are the lids durable and easy to use? We looked to see if any of the lids allowed for a straw system to be included into the design of the lid.


Value
The cost factor is important to all consumers, if you want extra features you need to pay more and if you want a basic functional water bottle the price comes down. Materials and innovative design have an impact on how much you will pay for a water bottle. Generally, after our review, we felt that all the different water bottle models were fairly priced in terms of what the buyer gets.


Ease of Use
All water bottles operate basically the same way but there are small differences, mostly in how they open and how you drink from them. Think about how you will use the bottle. Do you drink while on the go or do you usually take breaks to sit down and rehydrate? The way you plan to use the bottle can affect the style choice that is best and that can impact how easy it is for you to us!
Frequently Asked Questions
q:

Can plastic bottles used by runners keep water untainted and safe to drink?

a:

Soldiers have reported drinking water which had sat in plastic army canteen bottles for around 3 months, they did not suffer any ill effects. Hunters will often stash a 10 liter plastic container in the forest and keep coming back to it over several weeks and the water is still safe. Think about where you store water in any bottle long term be it glass or plastic. If you store it in sunlight, the heat and sunlight can warm up the water to a level in which bacteria "could" grow.

However, when a bottle is properly sealed and does not let air in and it's stored out of the sunlight, it should be safe to drink for the minimum of a week. it really does depend on other variables. It has been reported that water held for very long periods in plastic containers which are a more robust plastic than in bottles is drinkable but has an odd taste to it.
q:

How much water should I carry for a 12 mile run?

a:

This depends on the weather, the type of clothing your wearing and the terrain in which you are running and if you have access to a water source after running the 12 miles? In the UK military soldiers run ten miles in full battle kit with just a canteen of water which is perhaps around 3/4 quarters of a liter. If your running in light sports clothing in moderate weather you might not need any water, but on a hot day you should carry some water for sipping. if you enter a Triathlon race you should carry water with you to sip and stay hydrated.
q:

Is it okay to put carbonated mineral water in my runners water bottle and drink it or sip it while I run?

a:

Sure it's ok but its debatable if the bubble effect will last throughout your run. Each time you open the bottle and take a sip it will depressurize the carbonated water till eventually its just like still water. Having said that it will still be safe to drink, just a bit disappointing if you like fizzy water.
q:

My water runners bottle has a built in straw system, I flip it up and sip while I run, is this better than the standard screw tap system with regards to the water staying fresh?

a:

The amount of water being carried by you for a run will stay fresh whether you use a screw cap top or a straw system. If the weather is warm you might notice the water is warmer but it's still safe to drink. The only thing you might want to think about is that a straw has your own saliva deposited on it each time you use it so for hygiene and safety, sterilize or thoroughly wash the straw system after each run.
q:

The water bottle I use gives the water an odd taste after about half an hour of being in the bottle, is this usual?

a:

It could be that you have purchased a very cheap version of a plastic water bottle for runners and the plastic used in making it might be very low grade, it's probably a good idea to upgrade to a better quality bottle. People have often reported that water left in low grade plastic containers tends to have an odd taste to it, I am not aware of any scientific research to back this up and no reports of people being made sick but to be on the safe side it's worth investing a little extra money in a better quality bottle.
q:

Are there any alternative ways for a runner to carry water without using a plastic bottle?

a:

Yes other options do exist, leather water bottles/flasks or even an animal bladder, along the lines of that which people used for carrying water before the arrival of glass and plastic. to carry water this way is known to be efficient though I have no idea how long the water stays fresh in a leather made water container. If the water is clean and the interior of the leather bottle or the bladder are clean the water should stay fresh for a reasonable period of time. You can also consider investing in a quality stainless steel water bottle, the reviews for these seem pretty good.
q:

How do I know if I am drinking enough on my runs?

a:

As a general rule, you should drink any time you feel thirsty. Also depending on how intense your workout is and how much you are sweating will also affect how much water you need to b drinking. If you experience severe muscle cramps, dizziness, vision changes, get a headache or your heat is pounding you need to stop, sit down, and hydrate right away. Also be mindful of your sweat- if you stop sweating while working out it is a warning sign you are severely dehydrated!
q:

Are insulated bottles worth the investment?

a:

Some of this comes down to personal preference but if you want cooler water towards the end of your run you are going to need an insulated bottle to keep that coolness locked in! You will also want to make sure your water bottles are protected from direct sun and insulation helps there as well. So a well-insulated bottle is definitely worth the investments!
Subscribe to our newsletters