10 Best Superfeet Inserts Reviewed & Tested
last updated:
Feb 16, 2021
Using one of the best Superfeet insoles can help you address many symptoms you may be having. Running can be intense and some of us need more cushioning, shock absorption, and support than others—and A pair of Superfeet insoles are a good way to get all of that.

When we run, we pound on the ground with every stride—no matter how light and quiet of a runner you are. With every step, you hit the ground to push yourself forward and no matter what your foot type is, this can lead to certain ailments over time.

The best Superfeet insoles will help you nip that in the bud. They are durable, comfortable, and easy to use—and you definitely won't have to replace them anytime soon if you decide to get a pair. To provide you with the top 10 selections we have put the work in, so check them out.
In a Hurry? The Superfeet orthotics after 10 hrs of research

Green Premium
Why is it better?
Great support for walking and running
Longer lasting than other brands, very durable
Excellent shock absorption capabilities
Can help prevent arch collapsing strain and plantar fasciitis
Construction is latex-free and vegan
In a
Hurry? Editors choice:

Test Winner: Green Premium

3
Researched Sources
2k
Reviews Considered
10
Hours Researching
15
Products Evaluated
Support
Durability
Overall Fit
Comfort
Value
By Default
Criteria Used for Evaluation


Support
These aren't just corrective insoles, they're insoles that are designed to make your running or athletic experience better. The Superfeet insoles are placed in and provide you with a customized level of support that you just can't get anywhere else
The Superfeet inserts have been found to work wonders for those testers that suffer from plantar fasciitis or a similar heel issue. Make sure that you make a selection that offers that highest levels of support. These insoles are very good at preventing the arches from collapsing, which, can strain the foot and ankle if it does. So if you're looking for good Plantar Fasciitis inserts, these are a good option.
Even if you don't suffer from heel pain and would just like a little more structure and support for your runs, the insoles models that handle this, handle it very well. You would be hard pressed to find another over the counter insole that does it better than Superfeet. The heel is ground zero when it comes to alignment and running form; This is where the ankle and heel bone connect to the calve muscles.
When we evaluated these inserts, we made sure that the comfort and fit in the heel received positive feedback from wearers and clinical sources alike. It's easy to forget that our feet contain 33 joints and a total of 26 bones, with the heel being tasked with facilitating smooth movement for all of them. The recipe for the right insole starts at the heel.
The arch of the foot is built like a bridge. It's meant to be fairly flexible and is used to absorb much of the shock that comes from the impact of running or walking. Different people will obviously have differently sized arches. A flat-footed person would need a significantly different insole than someone with a high arch. Superfeet insoles understand the differences in arch types, and what it means for your foot.
If your arch is properly supported, it improves the flexibility of your gait. This means that you will spring forward a little bit faster and increase the rate of your stride. With the right insole, your running performance can improve significantly. Here's a simple self-evaluation that can help you identify your arch type: take a quick peek at the bottom of your feet. If you have feet with low arches, you'll need a higher level of support.
This guide makes sure to notate the selections that offer a solid amount of support for your needs. It's really important that your foot isn't allowed to flatten out during your steps. This keeps unwanted pressure off of the heel, improving all aspects of your run. If your arches are higher, then make a selection that gives you a little more cushion for maximum comfort.


Durability
Superfeet insoles have worked to set the standard in the running world over the last year. Their insoles sit at the intersection of comfort and durability thanks to layers of quality materials and solid construction.
Just take a quick look online and you will be able to tell that there is no shortage of foams, gels, and hardened plastics on the market for use in insoles. We appreciate hi-tech materials; however, in order to provide the maximum benefits to the wearer, these materials have to be properly implemented. Superfeet not only uses quality materials, but they also use three layers of different types of material to work together in harmony for the wearer.
Testers felt the difference between other insoles and those provided by Superfeet. In fact, when we compared Superfeet inserts to many other well-respected brands out there we found that Superfeet truly is one of the best. The brand strives to produce quality products made with durable materials, and they certainly succeed.
One important thing to remember when considering the overall durability of your insoles is that they are only as good as you treat them. Make sure to care for them properly and if you know you will be using them on a daily basis then make sure to keep that in mind as well. Not all insoles will hold up as long as they normally would when you use them constantly.
All in all, the Superfeet on our insoles are the most durable options provided by the brand. That being said, it really all comes down to your foot type, where you use them, and how often you need to use them. So, make sure to take your specific needs and preferences into consideration when looking for the perfect pair of Superfeet insoles.


Overall Fit
Before you choose your pair off Superfeet insoles, it is important that the overall fit of the insoles will work for you
One of the most important factors we looked at when searching for our top 10 Superfeet inserts is their overall fit. The most important thing is that the pair of insoles you get will fit your properly--if they don't then they won't work and you will end up wasting money. When we evaluated each of the insoles on our list, in terms of overall fit, we looked at the following (and we encourage you to do the same:
How compatible is the insole with most shoes?
This is really important because some of you may want a set of insoles that you can use with most of your shoes. While most insoles can be interchanged between shoes, many of them cannot. Make sure you consider what you want from your insoles when it comes to this topic before making your final selection. If you want insoles specifically for your running shoes then just make sure they will work with yours.
Can they be trimmed down to size?
Nowadays, a lot of inserts can be trimmed down to size. This is important because not all companies size the same and, even though you purchase the right size, they may still be too long and/or too wide for your shoes. Lucky for you there are a lot of insoles that you can easily trim to fit--so you can definitely make them work!
How accurate is there sizing?
When we researched each of the inserts on our list, we took the time to read through a lot of reviews by actual users. This is how we found out whether or not the insoles ran true to size or if you need to size up or down. If you are unsure of how the insoles will measure up for you, make sure to measure and size the length and width of your feet and compare that to the sizing chart provided by Superfeet.


Comfort
Make sure your insoles are comfortable--after all, what's the point if they aren't?
When you are on the hunt for something to wear--whether it is running shoes, workout clothes, or--in this case--Superfeet insoles then it is of utmost importance to consider how comfortable the product is for you. So, while we evaluated each of the Superfeet inserts on our product list, we made sure to take a look at all of the comfort features they had to offer, as well as what people had to say.
The first thing to look for in a pair of insoles is whether or not they fit your foot type. Take a look at your arches and see if you need more arch support or not. This is important because having too much or too little can make the insoles a dealbreaker. Here we also took a look at how plush and cushioned the insoles are--this will allow for more shock absorption, so if that is something you need then make sure to keep that in mind.
Comfort also entails whether or not the insoles have a break in period. Few of the options on our list have a break in period, however, this is a really important factor to consider. Once you get your insoles to make sure to try them on for comfort. Walk in them and see how they feel--if you can go into a store and do this before purchasing the insoles than that is even better!


Value
The Superfeet insoles are one case where the higher cost of a brand name pays off.
Superfeet is a brand that you can rely on, but because of their consistent quality, their insoles come with higher price tags. You can expect high performance from the Superfeet inserts every time, just be prepared to make a bit of an investment. For those working with a budget, it may be worth the cost to adjust your budget a little because of the high value of these insoles.
Regardless of your budget, however, we do want to point out that value doesn't just depend on the cost of the insole. Rather, you need to make sure you take a look at everything the insole has to offer and whether or not it will actually work for you. This is important because more expensive doesn't mean it is better and just because the insole fits your budget doesn't mean it will work for you.
At the end of the day, what's important is that you are happy with your investment. Regardless of how much it costs just make sure that you are purchasing a set of inserts that will hold up their value and address your needs. Keep your preferences in mind before making your final decision, and you should be golden!
Expert Interviews & Opinions
Most Important Criteria
(According to our experts opinion)
Experts Opinion
Editors Opinion
Users Opinion
By Default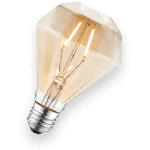 Type of shoes
A lot of these insoles are versatile and compatible with many different types of shoes. That being said, make sure they will work with the shoes you want to use them with most (or all) of the time.
Stick to what you know
If you know you have certain foot issues and already know what works for you, stick to that. Once you figure out the best options for your feet it is important to stick to them.
Other Factors to Consider


Size
According to our research, while most insole manufactures prominently display all the benefits of their products boldly on their boxes, they don't mention that some of their insoles are not one size fits all. In fact, we found that most users complained about buying insoles and finding that they have to force them into their shoes and that they sometimes fold and cause discomfort.
We made sure to listen to Superfeet user's positive feedback in terms of ease of use and their ability to fit inside of your favorite footwear with minimal hassle. Many of the Superfeet insoles are trim-to-fit so you can make them fit into any shoe without compromising the support and construction of the insole itself.
Insoles are definitely not a one-size-fits-all product. At Runnerclick.com, we understand that every runner has very different individual needs. This is why we research so many different products and bring the very best to the forefront. Superfeet has worked to create different insoles for all different types of feet and activities.
They combine a customizable number of options that can create the perfect level of comfort for anyone. This attention to detail is what sets them apart from the rest. We compiled a diverse list of the best insoles that super feet had to offer. Not all running shoes have a removable insole that you can replace or the necessary room that is required for a Superfeet insole.
Check your current shoe and its capacity to make room for an insert of any kind. If you are shopping for a new runner, it's always a good idea to look for one that either has a removable insole or the room for one. This way you can always add or interchange insoles for things like aerobic exercises and marathons, which call for different types of support and cushioning.


Bottom Line
At the end of the day, it is really important that you get a set of insoles that will address your needs and help you get a better experience when you are on your feet. While we evaluated each of the products on our list, that doesn't mean the number one option is the best selection for you. If there was one insole that worked for everyone we wouldn't have so many options, right? Take a look below at what you need to remember!
Fit and size--does it work for you?
It is important that you get the right size when you order your insole and that they fit you the way that you should. When you get your insoles they should fit your shoes and when you slip your feet in your feet shouldn't feel constrained. Make sure that you can still wiggle your toes and that your feet have some room to expand when they overheat throughout the day.
Comfort and support--make sure its enough!
Obviously, you want your insoles to be comfortable after all one of the points of getting them is to increase your comfort levels. That being said, there are insoles made for different types of feet and arch types. Make sure you get the insole that will give you the support that you need--too much or too little support is a bad thing and won't help you out.
Durability and Value--are they worth the investment?
When we buy anything, we want it to last--and when it comes to insoles, we certainly don't want them falling apart anytime soon. Make sure to take a look at what materials the insoles are made of and what other users have to say. Consider how often you will be using them and for what activities--and remember they should fit your budget, there is something out there for everyone!
Frequently Asked Questions
q:

I'm not sure if insoles will fit in my shoes, what should I do?

a:

You should make sure that your toe box isn't too tight for you. Remember that you should be able to wiggle your toes slightly with your shoes on. Also, the Superfeet insoles are different from other insoles that may be thick in the toe section. Our guide details which of the Superfeet inserts provide a thin layer around the toes. These insoles would be the best selections for you.
q:

When do I need to replace my insoles?

a:

Obviously, this varies a lot. Depending on your usage and the type of walking or running conditions. It's important to always be aware of how the Superfeet insoles feel, and once they begin losing some of the support and cushioning, it's probably time to say goodbye and get a new pair.
q:

Will I benefit from a pair of Superfeet insole s if I don't have any chronic foot issues?

a:

Yes, absolutely. While quality insoles significantly help with heel pain, Achilles tendinitis, and other issues, they will add to the quality of your run even if you don't have any issues. The Superfeet insoles are great for those who work on their feet all day, run long distances, or have mild overpronation. The Superfeet inserts will make your feet happier, so keep your mind open and give them a try.
q:

Will getting Superfeet inserts fix most of my foot and running issues?

a:

Take a moment and stand with your feet pointed forward while you stand upright. Does your alignment look a little off? Does your ankle roll inward a little more than it should? These are common issues that can be addressed by choosing the right insole, but you have to know that you're looking for.

Most people have the misconception that only by visiting an orthopedic professional can they help correct things like an inconsistent gait. In fact, most of the Superfeet insoles users are able to correct their issues on their own. However, the best Superfeet inserts will certainly help!
Subscribe to our newsletters