10 Best Reebok Shoes for Women Reviewed
last updated:
Mar 04, 2021
If you are a lady and you love the Reebok brand, you will love our list of the best Reebok shoes for women. Reebok has been around for over half a century and over the years they have built quite a reputation during the last few decades.
Today Reebok is one of the most well-known athletic brands and many athletes count on their products to level up their performance. This is all thanks because of the brand's high quality, durable, and effective design.
When it comes to their shoes,
Reebok
is known how to make something that works. We rated each of our top picks based on how comfortable, versatile, and durable they are. We also took a look at their overall value and the features they have to offer.
Check out what we found.
This is the best product on our list that is currently in stock:

CrossFit Nano 4.0
Why is it better?
MetaSplit outsole makes them flexible for comfort and performance
Barefoot feel appeals to many CrossFit runners
Enhanced durability offsets the higher price
In a
Hurry? Editors choice:

Test Winner: CrossFit Nano 4.0

3
Researched Sources
1.8K
Reviews Considered
11
Hours Researching
20
Products Evaluated
Comfort
Versatility
Features
Value
By Default
10 Best Reebok Shoes for Women
Criteria Used for Evaluation


Comfort
Being comfortable is incredibly important, so we have to make sure we prioritize comfort with our shoes for sure! Our feet carry us through our runs and workouts, so we need to make sure we stay comfortable when we use them!
With any pair of shoes or athletic apparel, this is almost always the most important thing to consider before buying. Yeah, maybe the shoes are really breathable. Sure, they have the latest and greatest technology. OK, they look super cool. That's all well and good but what we really want to know is, are they comfortable?
How is the breathability?
If they're not, all the breathability, features, and style in the world don't matter because you won't want to wear them and they'll most likely just end up sitting in your closet collecting dust. One of the great things about Reebok's shoes is that along with utilizing the latest design and technology they are also known for being extremely comfortable.
What do real-world users have to say?
Their line of walking shoes, of which there are several on this list, is especially noted for helping your feet feel good even after long days spent on your feet. When it comes to comfort, we used our advanced industry knowledge of footwear to score each product on this list based on their design and materials, as well as considering over 1800 reviews from real-world customers.
Why customer reviews are important when it comes to evaluating the overall comfort of the shoes
This is important because it gives us access to a wide knowledge base with a variety of experiences besides our own. For example, our feet may feel good in a pair of Reeboks based on our unique foot shape and stride, but that may not be the case for the majority of the population. By considering reviews we're able to bring you a more realistic score when it comes to comfort.


Versatility
When it comes to Reebok shoes they have you covered when it comes to what workouts you can do with them. We made sure to provide options for everyone, and some of the selections on our list are really versatile as well!
It's really nice when you can use a pair of shoes for more than just one thing. This can help save you time, money, and hassle. If you're looking for absolute peak performance a specialized pair may be the best option, if you're trying to set a PR in a 5k for example, but for a daily living who wants to carry around two or even three pairs of shoes?
In our opinion, it's just not worth the time and effort. Pretty much all of the shoes on this list can be used for multiple activities but some are better suited to that than others. For example, shoes from Reebok's Walking line are also pretty good for going to the gym, but they're not the best for long-distance running because of a lack of premium cushioning and support for that specific activity.
On the other hand, options from their CrossFit lineup can move pretty seamlessly from the gym to running, to casual wear and then back again. While making this list, we looked at how versatile each pair of shoes are and assigned a score to each one based on whether or not they can fill multiple roles in your footwear lineup.
While some shoes are designed for running, some for walking, some for CrossFit, and so on, we really love shoes, and any kind of apparel really, that lets us seamlessly transition from one sport to another, or from casual wear to sporting activities and back again. All in all, you need to make sure you get something that offers the versatility you need for all of the workouts you like to participate in.


Features
Not all Reebok running shoes offer the same features, so it is important to take the time to look at what each shoe has to offer to ensure it works for you and your needs.
No, none of these shoes are going to cook you breakfast or call your mom for you, sorry. When we talk about features here what we mean are intentional design aspects that suit a particular need. A high level of breathability for long-distance running where your feet can get really sweaty, or extra lateral stability in the form of overlays for extra stability while doing CrossFit are two good examples of this.
We don't recommend getting too carried away with this, however, by trying to find the pair of shoes that pack the most features into them. What's most important is thinking about what you want to use the shoes for before you buy and considering what the most important things are for that use and then selecting a pair based on that.
Unnecessary extra features can cost more and also add more weight to the product, so think and choose carefully. For example, if you're looking for a pair of Reebok's that you want to use for CrossFit, look for ones that have extra stability for the variety of movement that sport entails, and don't worry so much about them being light or breathable.
But if you're looking for something for long-distance running, focus on products that are lightweight and breathable and skip ones that offer extra stability because you won't need it since in this activity your foot is mostly moving in just one direction. At the end of the day, you need to ensure all of the features come together to fit what you need them for.


Value
The value of your shoes is not just about the cost or the price--rather you need to look for everything they have to offer and see how it relates to what you need in a pair of shoes.
With any purchase, the value of the item must be evaluated. Buyers want to know if they're getting the best price. This metric evaluated the asking price for the shoe against its features and what else is available that would be comparable to the shoe. When you purchase a pair of Reebok running shoes in the store, you'll likely be covered by the store's return policy as long as you don't wear the shoes outside.
In some cases, the store will still accept the return even if you do as part of their customer satisfaction guarantee. When you purchase running shoes through an online retailer, you will not have the opportunity to try on the shoes before you buy them. If they don't fit, you'll want to be able to return them.
Make sure to check out the online retailer's return policy before you make the purchase to see if you are comfortable with the terms. Most people will only buy shoes online from sellers that have a good return policy and this is a good idea. When the shoes are delivered we recommend trying them on and wearing them around the house to make sure that they fit before you start wearing them outside.
As mentioned above most sellers won't accept returns of shoes that have been worn outside and have any sort of wear or dirt on the outsole at all, so we definitely recommend exercising some caution and restraint here. If you want to make sure you get something that brings true value to your life, you need to take all of this into consideration before you buy.
Expert Interviews & Opinions
Most Important Criteria
(According to our experts opinion)
Experts Opinion
Editors Opinion
Users Opinion
By Default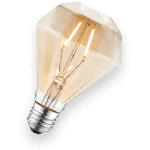 Make sure you get the right size
Size and fit are by far the most important thing when it comes to any shoe--no matter what type of athlete you are. The wrong size will diminish your performance and prove to be painful.
If you take the time choosing the right size, you'll save time, money, and a great deal of pain.
Do you really need all those extra features?
Running shoes nowadays often offer tons of features--while others are more minimalistic. Make sure to keep your own specific needs in mind--if you don't need a ton of extra support don't get a shoe that offers it.
Instead, focus on getting a shoe that fits your specific needs.
Other Factors to Consider


Bottom Line
With such a large number of Reebok shoes for women available, it was important to establish the criteria that the shoes would be judged against. We looked through industry publications, websites, and user reviews to see how each shoe fared against each metric. We specifically reviewed each Reebok shoe model for its size, features, specs, and value.
Our goal was to provide an easy reference source to help you find the best Reebok shoes for your wants and needs. In addition to the size, features, specs, and value, there are other things that you may want to consider when it comes time to buy Reebok shoes for women. For some buyers, these factors are equally important to the assessed metrics.
These include the return policy for online stores and pronation. Remember, if you are ordering online you will definitely want to make sure you check out the sizing chart online to ensure you are getting something that fits properly--but it is even better if you can go into a store and try them on a bit before you buy.


Advanced Features
The specs include the construction materials of each shoe, from the sole to the laces and upper construction. Some materials are known for stretch, durability, and breathability. It is important to consider the manufacturing specifications of the shoes you are looking at getting. Not all shoes are made the same and not all materials are the same, so we hope this guide helps match you to the shoes that meet your needs.
When you buy a pair of running or walking shoes, you want to make sure that you buy a pair that matches your pronation to provide the right amount of support. For instance, if you overpronate, your foot rolls inward. Many Reebok shoes do not specify if the style was designed for underpronation, overpronation, or neutral pronation.
If you are concerned about pronation and if a shoe is right for your special needs, we advise you to consult your health care provider or your podiatrist and ask them what shoes they recommend for your pronation needs. Once you know for sure if you have pronation issues to address you can move forward with choosing the perfect pair of Reebok shoes for you.
Frequently Asked Questions
Subscribe to our newsletters