Best Suunto Running Watches Reviewed
last updated:
Mar 04, 2021
If you are on the hunt for the best Suunto running watches, then you have come to the right place! Here we will go over the best models currently available on the market. These watches offer tons of features, so make sure to take a close look at all of our picks.

Whether you are solely a runner or someone who participates in other athletic ventures, there's a Suunto running watch out there for you. The best Suunto watches offer additional features that you will love—like a heart rate monitor, stopwatch selections, syncing options, and so much more!

If you want to push your performance to another level and monitor your health on a deeper level, then one of the best Suunto running watches may be a perfect addition to your running gear. Make sure to take a close look at each of our reviews!

Check out our top picks!
This is the best product on our list that is currently in stock:
Ambit 2 GPS
Why is it better?
Great GPS tracking
Several sport modes
Accurate heart rate monitor
Really versatile
Stylish
In a
Hurry? Editors choice:
Test Winner: Ambit 2 GPS

3
Researched Sources
1k
Reviews Considered
9
Hours Researching
14
Products Evaluated
Use
Features
Ease of Use
Style
Value
By Default
9 Best Suunto Running Watches
Criteria Used for Evaluation

Features
Once upon a time, a simple analog watch or stopwatch was the only tool available to a runner to help track his or her pace and time. Your fingers were used to take your heart rate, and you had to depend on your brain to remember the way back to the beginning of your route. You watched the local news or poked your head out the door to check the weather conditions for the day.
This is not so anymore. Running watches offer incredible features to help ease the burden of preparing for a run and monitoring your progress. How fast are you running? Check your watch! At what altitude am I running? Check your watch! How does my average pace this week compare to last week? Check your watch! 
Modern running watches can track everything imaginable and are even compatible with apps and smartphones so your workout data is easily accessible at any time. Running watches are more than just timekeepers. They can measure anything from pace and distance to heart rate and calories, to elevation and route. Modern watches offer many functions that we researched, including:
Pace, time, and distance tracking
The best Suunto running watches offer pace, time, and distance tracking. This allows you to measure and track how fast you are running in total or per lap as well as how far you run in total. This will help you track your progress and see where you are and how to get where you want to go.
GPS tracking so you don't get lost
Many running watches have GPS capabilities. Not only do these create accurate route maps, but they can also be used to help prevent you from getting lost on a trail or in an unfamiliar area. They can also help you create new routes or establish favorites for consistent workout routines.
Heart Rate monitoring capabilities
Your heart rate indicates the intensity of your exercise program or activity. Many watches are equipped with straps or sensors to measure this and can save and track the data. If you really want to track and measure your progress, this is a great way to do so.
Keep track of how many calories you burn
When running for weight loss, it is important for some people to know how many calories they burned during a workout. It is also good information for refueling purposes for all athletes. Running watches, through sensors or a heart rate strap, can approximate how many calories you burned during a run, and can save and track the data.
Altimeter: Altitude tracking capabilities
Altitude is your elevation above sea level. Altitude affects how oxygen is passed through your bloodstream and body, and therefore can greatly affect your run. Monitoring your altitude can help you adjust to deal with changes in your environment.
Weather and Barometric Pressure tracking
Although we try, it can be difficult to predict the weather. Many running watches are programmed with weather apps that alert you of sudden changes, like an oncoming storm. If you like to stay on top of the weather changes and don't want to be surprised, then this is a great feature to look out for.
Barometric Pressure is air pressure, and as you climb or descend in elevation, the pressure around you changes. Not only can this affect how you run, but also your muscles and joints. Some watches can monitor this and help you prepare to deal with changes in air pressure on your route.
More than just a running watch---there are also activity tracking options!
Some watches aren't just for running. They can also track activities like biking and swimming, which is great for triathletes. Some even have functions for outdoor enthusiasts that hunt and fish! This option is perfect for those of you who do more than just run--so, look out for those options if that is something you're looking for!
App compatibility
Many watches can be loaded with or connected to apps. The functions of these apps ranged from simple data collection and display to workout creation, recovery monitoring, and route planning. The best part about these apps is that they are compatible with most platforms and smartphones.

Ease of Use
With all of the functionality that Suunto watches offer, it's important that the watch is designed to be easy to use so that you can find the function you want quickly and easily. Whether you're running, scuba diving, climbing, skiing or snowboarding, or just lounging by the pool, you don't want to be held up by your watch.
So we looked at the design of each watch as well as what users had to say and then assigned each watch on our list with a score based on how easy it is to use. So you can do all the research and figure it out all on your own, or you can just refer to our handy-dandy buying guide so you can quickly find the best watch for you and get back to what it is you do best.

Style
While functionality and durability is obviously the most important thing you're looking for when you buy a high-quality Suunto watch, it doesn't hurt if it looks good and helps you to feel stylish while you're wearing it. We took it upon ourselves to assign each watch on our list a rating based on its style.
At RunnerClick we like to think we're pretty hip and up to date (although our kids might disagree!) so you're in good hands when you've got us for your personal sports equipment stylist. We also considered what over 1500 reviewers had to say, because we suppose their opinion counts too.
In the end, you've got 9 amazing, highly functional, accurate, and tough best Suunto running watches to choose from, and if the style is an important criterion for you we've made it easy to find out which ones rank highest in that all-important category.

Value
We all live on a budget. With that in mind, we believe that everyone should be able to find the running gear that helps them perform at their best while also not breaking the bank. We research the costs of the watches on our list so you are aware as a consumer and so that there is an option to fit in every budget.
After researching the cost of each watch on the list we measure them against their features, durability, and a host of other factors, as well as look at what reviewers had to say and then give each watch a value score from 0-100. This score isn't necessarily determined by price alone, but by the value, it offers the consumer.
An expensive watch might get a good value score because it has a lot of useful functions and is easy to use, while a more affordable one could actually get a lower score because even though it's affordable it doesn't offer as much value.
Read also about best deals on running shoes.

Use
Before buying one of the great Suunto watches from our list, be sure to think about what you'll be using it for. A running watch is meant to enhance your performance, not hinder it, and if you're buying a watch to use while skiing or mountain climbing it needs to have different features than the one you'll use for running and/or hiking.
And beyond what you'll be using it for If a watch requires you to constantly stop and restart your run, it won't be a good fit for you. A running watch should be easy to operate while in motion. The screen should be large and easy to read with just a glance. The features should work automatically as you run to minimize disruptions and disturbances.
The buttons or touchscreen functions should be conveniently placed so the runner can use them without looking or just by quickly shifting their eyes.
Expert Interviews & Opinions
Most Important Criteria
(According to our experts opinion)
Experts Opinion
Editors Opinion
Users Opinion
By Default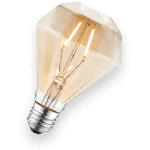 Water resistance
If you like to swim or want to be able to wear a running watch that can handle getting water, then you will love most of these watches! Make sure to take a close look at what they can handle beforehand because some can handle more water exposure than others.
Band color options
Not all of the Suunto running watches on our list offer a lot of color options to choose from, but a lot of them do. If you want some style options, look for the running watches that offer band color options to choose from!
Other Factors to Consider

Versatility
Before purchasing a running watch, ask yourself: In what physical activities do I regularly participate? We know that running is on the list, but if you also hike, climb, swim, or bike, you will want to consider purchasing a watch that is equipped with features to monitor your performance during these activities as well.
With that in mind, if you are strictly a runner, you might be able to save some money by purchasing a watch that only functions to monitor running performance and metrics. This watch may be simpler to use as well, due to a reduced amount of programming, metrics measured, and applications. Some running watches are still analog watches, which have simple timekeeping functions.
Other best Suunto running watches, however, have many technological features, like smartwatches. They can not only track your pace, distance, and heart rate, but can save the data, analyze it, and create a comparison chart for a multi-week time span. They analyze your sleep patterns. You can download apps onto them to help create new workouts or monitor your recovery.
Modern watches can even let you take phone calls and messages you receive while out on your run! However, as useful as these functions may be, not everyone is a techie. Nor does everyone want to be concerned with learning how to use so many different features. So, when shopping for the best Suunto running watches, definitely consider the features the watch has, and if you will really use them.
This is another area that can save you some money because usually more features mean a higher price tag.

Durability
If you participate in a lot of activities where you are on rugged terrain, or your watch may be subject to impact, you will want to make sure your new device can take such a beating. You don't want it to break on its first wear! If your activity repertoire includes things that could easily damage your watch, make sure you look for reinforced casing and sturdy materials like stainless steel, among others.
This will ensure that your investment will last you a long time, and not just for one trail run--which we know is really important to many of our readers. Another thing to keep in mind is that you need to make sure that you care for your Suunto running watch properly if you want to get the most life out of it, and to do so you will need to make sure you follow the manufacturer's directions!
Frequently Asked Questions
q:

Are Suunto watches compatible with other running apps? 

a:

The best Suunto running watches are only compatible with their own customized athletics app. Movescount, which is free on Android and Apple devices, tracks many of the same statistics and milestones as other apps, such as distances, speed, calories, and heart rate. The best Suunto running watches let you share when you reach certain goals with the training movie feature.
q:

Will Suunto running watches running watches track accurately when I run on a treadmill? 

a:

Absolutely! Although the best Suunto running watches are designed to be aware of and track your movement, they still perform all of the same functions while you are running in a static place, like on a treadmill. It will still measure your pace, distance, calories, and heart rate as you workout. A treadmill workout might not make for the best Suunto running watches to share, though!
q:

Will this watch help me meet my fitness goals? 

a:

Yes! The Movescount app can be used to set and track your fitness goals. It will alert you, with a vibration, as you meet distance goals, which you can set through the app. Other features of the app are fully customizable to make your training program unique to your needs on each of the best Suunto running watches.
q:

How accurate is the weather tracking on Suunto watches? 

a:

The best Suunto running watches with weather tracking give an update that spans a three hour time period. The lines in the upper left-hand corner of the watch indicate the weather. There are mixed reviews of Suunto weather tracking features on the best Suunto running watches. Some users say it is very accurate, while others find it to be only occasionally accurate and slow to update.
q:

Is there a subscription fee for the Suunto Movescount app? 

a:

No. The Movescount app is free through both iOS and Android app stores. You will have to create a free account so that your data can be saved and progress can be tracked on the best Suunto running watches.
q:

Why choose Suunto over other brands?

a:

There are a lot of competing brands of runner watches. Each brand certainly has its own strengths and Suunto is no exception. Runners know that one of the best Suunto running watches advantages is their battery life, long outlasting some of their competitors. The best Suunto running watches are also praised for the comfort of their design over others.
Subscribe to our newsletters