Best Toe Running Shoes Reviewed
last updated
Nov 28, 2018
Barefoot toe
running
shoes have brought an interesting and unique addition to a Runner's milieux of options out there.
For many, they have realized how new cushioned running
shoes
are to our experience. If running in barefoot
shoe
wear interests you, it is suggested that you start gradually and don't rush it too fast. To get you started, we have put together the following list to offer you some fantastic selections. It is also suggested that you talk with a professional about when and how to wear these types of shoes so that you can begin your barefoot running experience properly.
17
Researched Sources
1150
Reviews Considered
15
Hours Researching
13
Products Evaluated
Breathability
Comfort
Weight
Style
By Default
In Depth Review Top 10
Vibram FiveFingers KMD LS Sport
Vibram V-RUN
Vibram Spyridon MR Elite
Vibram FiveFingers V-Trail
Vibram KSO Evo
Vibram FiveFingers EL-X
Vibram FiveFingers TrekSport
Vibram Spyridon MR Trail
Vibram Bikila Evo
Vibram FiveFingers Speed XC
Table of contents
Criteria Used for Evaluation
Other Factors to Consider
Frequently Asked Questions
Sources
10 Best Toe Running Shoes
1

. Vibram FiveFingers KMD LS Sport
Flexible
Comfortable
Breathable
Vibram XS Trek for increased stability and traction
Easy to wash
Lightweight
AEGIS Microbe Shield for odor prevention
Polyurethane footbed for underfoot friction reduction
The Vibram FiveFingers KMD LS toe shoes are the perfect option for athletes looking for a multi-functioning race shoe. These shoes provide the perfect amount of flexibility, comfort, and breathability for runners, racers, and athletes who take part in all types of workouts. Take these shoes for a run or to the gym and optimize your workouts.
Read more
Comfort/Breathability
The KMD model incorporates Vibram XS Trek for increased flexibility, stability, comfort and excellent traction for running outside or on wet surfaces. Vibram also used a Polyester Mesh for the Upper part of the shoe to make it breathable, easy to wash, lightweight, and to keep your feet cool and dry during your runs and/or workouts.
Features/Durability
This shoe also incorporated the AEGIS Microbe Shand in order to prevent the shoe from developing any odor over time. Lastly, Vibram used a polyurethane footbed for additional shock absorption and underfoot friction reduction.
Cost or Value
Pricing is on the higher end but is still very much affordable.

Comes in Four Colors
Sizing Down is Highly Important
Smoother Run
Comfortable
Vibram VLite for Softer Shock Absorption
Light and feather weight
Great for Low Temperature
Machine Wash Cold
Rapid Air Dry
Not Good for Wider Feet
Tends to be on The Tighter Side
This moderate distance gem in the rough from Vibram gives you the benefit of running almost if you are truly barefooted. It has a midsole for cushioning where it is needed the most and the popular Vibram XS run outsole giving you the maximum stability for those tougher terrain treks and runs. The mesh on the upper part of the shoe gives you maximum breathing to your feet and the feel is soft and light.
Read more
Comfort/Breathability
Keeping your feet nice and dry is important for long runs and treks. The V-Run is designed with a breathable polyester mesh upper and the lace-up design hold your foot with comfort and stability.
Features/Durability
This all-weather terrain shoe will keep its grip on the ground while in motion. It is made with an all durable outsole for all the road terrain you can handle keeping you from injury to the bottoms of your feet
Cost or Value
Even when considering this product's moderate cost in comparison to other toe-style running shoes, it comes across as quite expensive. This isn't to say that it isn't worth the price, just that there may be cheaper options that could also suit your needs.
3

. Vibram Spyridon MR Elite
Durable
Comfortable
Washable
Water Resistant
Comes in Women's Sizes
Ankle Hugging Support
Hook and Loop System
Durable Mega Grip System
Only Two Colors
Some May Have to Size Up
The Spyridon MR Elite Running Shoe is an in your face grip action toe wonder. So much so, Vibram was named the 2015 Warrior Dash official footwear sponsor under the Elite name. This shoe gives you the desired stability needed in extreme running for all elements. It includes an instep brace and is completely washable for those times when you just can't stay out of the mud.
Read more
Comfort/Breathability
These shoes are so light and airy one fan of the Vibram shoe line said that they were like walking on soft fluffy pillows. The durable mega grip system hugs the bottom of your foot through every step.
Features/Durability
Vibram has introduced a higher hugging ankle style with a higher hook and loop system to act as an ankle stabilizer. It also manages to keep the dirt and road debris out of the shoe while mud running or sand sprinting.
Cost or Value
It's a moderately priced product, certainly more expensive than you may expect based on its appearance. However, this price tag is ultimately quite reasonable when considering all of the appealing features it provides.
4

. Vibram FiveFingers V-Trail

Comfortable
Breathable
Durable
Can be worn without socks
Glove-like fit
Padded
A strong-gripping system to prevent slips
Machine washable
Takes some time to break them in
Narrow fit
The Vibram FiveFinger V-Trail running shoes are the perfect toe shoes for experienced trail runners who are already relatively accustomed to barefoot running. These shoes are perfect for trail running because they can withstand the terrain, weather, and additional conditions and elements that come with running in rougher terrains.
Read more
Comfort/Breathability
These comfortable, breathable, and flexible shoes are the perfect companions for your trail runs. They provide a glove-like fit that adjusts to your feet and lets you experience the comfort of barefoot running even on the roughest trails.
Features/Durability
These shoes also prevent slippage due to their enhanced gripping system. Lastly, the V-Trails are also extremely durable and strong enough to handle trail terrain--without sacrificing either comfort or protection.
Cost or Value
Although these shoes are affordable, even when compared to other forms of footwear on the market, it is on the higher end of the term. That means it comes very close to crossing the line between "affordable" and "somewhat expensive."

Great Cross Trainer
Comfortable
Durable
Washable
Odor Free
Excellent Color Selections
Easily Packable
Toe Sizing is Very Specific
Sole May Be too Thin for Some
The Vibram Women's KSO Evo is another great five-fingered shoe to come from the Vibram, a company that was created in 1937 and evolved into one of the leading industries in Sole Technology. The KSO Evo was created under the umbrella of the original KSO shoe. It has an enhanced synthetic sole for grip and is both stable on your toes and legs giving you the comfort support and durability for those longer treks.
Read more
Comfort/Breathability
The Vibram KSO sole gives you the grip that you need to take on the road as well as sand dirt and those rocks that you have been wanting to climb. They can even be used for indoor play as well due to their non-marking bottom.
Features/Durability
The 5 millimeter sole along with the lightly padded tongue and lacing system make these an easy put on with five-fingered socks for those colder weather climates. They are machine washable, lightweight and stay odor free. Plus, did I mention they come in six very cool colors.
Cost and Value
Although these shoes are very much on the higher end of the price spectrum, they are well worth the value. Rest assured that you will not need to replace these Vibram toe runners for quite some time.
6

. Vibram FiveFingers EL-X
Lightweight
Breathable
Comfortable
Washable
Fast drying
Adequate traction
The Vibram FiveFingers EL-X are the best first time toe running shoes to start out with. They are perfect for both running and workouts and provide the closest experience to barefoot running--making these a favorite among those who already run barefoot!
Read more
Comfort/Breathability
These shoes are the closest thing to running barefoot! They will provide you with all of the benefits and comforts of running barefoot--without sacrificing protection from road or surface you decide to run on. They are also breathable, lightweight, and flexible which delivers a comfortable and reliable fit for your runs.
Features/Durability
These shoes are also equipped with adequate traction for road and indoor running.
Cost or Value
The best way to describe the cost of these Vibram FiveFingers running shoes is to say that they are affordable. You certainly won't have to worry about breaking the bank on this purchase!
7

. Vibram FiveFingers TrekSport


Uppers Durability
Rubber Enhanced Vibram TC1 Performance
Breathable
Secure Strap
Supportive Fit
Fast Air Dry
Odor Protected
Lightly Cleated
Light Cushioning
Size Accurately
Good for Short Hikes
Sizes can be Tricky
Vibram FiveFingers TrekSport Multisport shoes are our number one go-to shoe when it comes to all the factors that an athlete desires. It is durable, breathable, and odor free. It has stretch proof panel technology that helps keep out dirt and rubble. It has both secure straps and the usual rip and sticks closures for both support and a secure fit in any activity. They are light on your bottoms of your feet and have the rubberized grip for traction and slippage and are completely washer friendly. If you're looking for all-around shoes for running, light hiking and beach running then this shoe is a toe runners dream.
Read more
Comfort/Breathability
The toe separators in the Vibram Five Fingers are comfortable and have an incredible breathability. The upper portion of the shoe is made of both synthetic and natural coconut fibers and can be used for both trail and road running, hiking, walking and even traveling.
Features/Durability
When it comes to odor and dampness the Vibram shoe has a patented AEGIS Microbe Shield that will keep your feet both clean and free from outdoor environmental damage and is an odor stopper in the most intense sports out there.
Cost and Value
In all honesty, the features compared to the final cost for the Treksport makes them the best overall value for what you get.
8

. Vibram Spyridon MR Trail
Durable Rubber Sole
Bungee Lacing
Multi-Directional Design for Traction
Wave Grip Outsole
Three Contrasting Muted Tones
Quick Air Dry
The fit is Tight due to Thicker Rubber Material
The Vibram Spyridon MR Trail Running Shoe was created and designed with a Foot Sensory Impact Mechanism to prevent injury while walking or running on rugged surfaces. With a 3.5mm rubber sole you are provided the protection to the feet that is needed in natural running.
Read more
Comfort/Breathability
The Spyridon MR Trail shoe has a Vibram 3D Cocoon technology implemented into the sole that give you a prime grip for those strenuous sports and activities.
Features/Durability
The durability of the Spyridon will by far outlast some of the other shoes sold by Vibram. They are made of heavy-duty rubber but still feel light on the feet and they do very well in for water activities, although they are not waterproof they dry fairly quickly due to the in liner mesh.
Cost and Value
The unfortunate thing about the Spyridon MR is that its price tag can wildly range from reasonable to expensive depending on the color and size. For that reason, you should look carefully at alternate colorways before making a purchasing decision.
Synthetic
Extra Cushion
Durable Traction
Light and Airy
Firm Rubber Sole
Lace-Ups
Eye-Popping Color Selection
EVA Foam Midsole
Inner Drilex Sock Liner
Anti Microbial
Size up for a More Comfortable Fit
Not Designed for Long Distance Running
Fits a More Narrow Foot
Ladies, if you're looking for a shoe that has that barefoot feel but would like to have a bit more cushion than the Vibram Women's Bikila Evo Road Running Shoe is your best bet. Vibram has redesigned the Bikila to provide maximum cushioning for minimal runs.
Read more
Comfort/Breathability
Vibram has made the adjustment from regular shoe running to natural barefoot running a cinch. The newly redesigned Bikila had a slightly thicker sole but without all the weight that creates drag and soreness to the lower legs and calves.
Features/Durability
Traction is important on both road and dirt terrain and on the Bikilas' they have placed a mega grip pod system to provide in those times when you need that piece of mind from injuries.
Cost or Value
There's no getting around the fact that this moderately priced product is expensive, both in terms of toe shoes and in general footwear terms. Still, there are worse things to spend your money on.
10

. Vibram FiveFingers Speed XC


Water Resistant
Insulated
Stylish
Mid Sole Plating Protection
Cleated
Mesh
Moisture Free
Machine Washable
Lace-Ups
Gusseted Tongue
EZ On System
Perfect Fit Comes with Gradual Wear
If you enjoy minimalist or barefoot running and still enjoy the look of a regular running sneaker the Speed XC gives you that. It provides style, comfort and of course the barefoot running feel. It still obtains the maximum grip and traction, is insulated and it looks pretty stylish and durable as well.
Read more
Comfort/Breathability
A special 4mm midsole plating was implemented into the shoe for protection from rocks and debris that may bruise the bottom of the feet. The outer sole is manufactured with a TC=1 dura material to give you the increased traction on a number of surfaces.
Features/Durability
The Speed XC has a water-resistant mesh system along with a gusseted tongue and laces. Inside there is a polyester lining to keep your feet and toes moisture free insulated and dry.
Cost or Value
Although on the higher end of the spectrum when referring to the price of Vibram running shoes with a minimalist style, the Speed XC offers something to wearers that more than justifies this price.
Criteria Used for Evaluation

Breathability
The first thing we looked at before compiling our list is breathability--because it is absolutely essential for those of you who like barefoot running shoes. Proper ventilation. Breathability is especially important because it prevents blisters from forming, chafing from occurring, and ensures your feet stay cool and dry. This also increases the shoe's comfort levels and makes your running more enjoyable.

Comfort
Think back to the first time that you ever noticed someone wearing shoes with the individual toes separated. Did you roll your eyes, stare in confusion, or giggle slightly to yourself? Whatever your reaction, let's take a moment to go over the simple design elegance that quite intelligently emulates the human foot. Individual toe separation and zero drop are as barefoot as you can get without being barefoot. This minimalist design has gained popularity and spread like wildfire for good reason; there are countless reviews that demonstrate increased performance and comfort. Adding technological advancements to the natural way run will give you a type of instinctive movement that can only be felt with minimalist running. Let's take a look at the highest rated and most recommended toe running shoes and what they can do for your run, you may just find a new favorite runner!

Weight
These shoes are minimalistic, which means they are incredibly lightweight and are perfect for yoga, trekking and hiking, water sports, and high-intensity cardio programs. Their versatile properties can give you more grip, water resistance, and flexibility than most other footwear so they allow you to do more in them. We encourage everyone to get out there and try something new.

Style
There's no denying that these are some funky looking running shoes, and that's a good thing! The best part is that these cool looks and designs are purpose driven for results, not just to make a fashion statement. But you won't be able to stand out in the crowd of boring running shoes when you're wearing any of these selections. Get ready to have people asking you about how well they work and much you like them! We've included all the latest styles and colorways in our guide, so make sure to look for the different color options once you click through over to Amazon.
Expert Interviews & Opinions
Most Important Criteria
(According to our experts opinion)
Experts Opinion
Editors Opinion
Users Opinion
By Default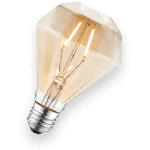 Stretch Before You Run
Although toe socks offer a decent level of protection for your feet, it's still important to stretch in order to prevent any running injuries due to the minimal amount of underfoot cushioning it provides. In particular, plantar fasciitis is the most significant risk to anyone running in these shoes without properly stretching.
Trim Your Nails
When running with toe socks, sandals, or any other footwear that features minimal protection for the toes, it's a good idea to keep your toenails short. Otherwise, you could encounter hangnails, ingrown nails, or bleeding underneath the nail that could lead to infection. There's a lot of nasty things that can go wrong with your toes, so be sure to keep those nails tightly trimmed!
Other Factors to Consider

Ground Feel
Getting To Know Dorsiflexion
Dorsiflexion is the backward bending of the hand or foot. It's something that even seasoned runners are mostly unaware of. In the last couple of years, however, its importance has come to the forefront of high performance running. Higher levels of dorsiflexion have been shown to be directly attributed to higher speeds and fewer chances of injury. Toe running shoes, no matter the brand, give the wearer increased dorsiflexion and thereby can lead to a faster, healthier run. The natural range of motion can be significantly stifled by those bulky, heavily cushioned running shoes, which make toe shoes a great choice for those who want more agility from their footwear.
Make Sure To Improve Your Foot Strike
One of the biggest advantages of barefoot running is training your foot to properly strike the ground. Most runners are used to a heel strike, which places pressure on your knees and hips. Barefoot running promotes a forefoot strike, which is a great and natural way to run. As you make the transition, start off a little slower and focus on how you are striking the ground. User feedback demonstrates that after a few outings in your new toe shoes, you will start to notice a positive difference in your striking pattern.

Terrain
Our readers like to take their running shoes on a wide range of running surfaces, and we enjoy providing options that are ideal for standard road running, gym workouts, and the great outdoors. For our trail runners, our buying guide contains solid options that are tough as nails and can handle anything that Mother Nature throws their way. In fact, user feedback was remarkably high in the ability of toe shoes to give them increased traction and more sensitivity to the terrain beneath their feet. This is because the lower drop and separation of the toes give you a stronger connection with your running surface. The same can be said for our treadmill and road running options. They gave testers incredible comfort and range of motion that helped them with endurance levels and transitioning between surfaces. There is something for everyone on our list.
Most of these toe running shoes will feel the same on your feet because of their barefoot running design, so one of the biggest considerations that you will make is running surface or terrain. We were careful to list the best options for outdoor and trail running and which ones were better for standard road running and gym workouts. This is where you will find the biggest variation like added traction and slightly stiffer rides, so take a moment to consider your surfaces before you add items to your cart. If you plan on mixing it up, it's a good idea to select two different pairs that suit your needs. Most seasoned runners maintain a solid rotation of running shoes for different purposes.

Support
There are some things that simply don't cross over into the world of toe running shoes; one of those things are orthotic insoles. Quite simply, they just don't work well with this type of footwear. While we have seen some feedback that states that using a heel insole is fine, we wouldn't recommend it because it interferes with the barefoot running style of the shoes. Additionally, keep in mind that these shoes will not give you high levels of support, stability, or motion control. Barefoot running makes the runner rely primarily on their own leg and foot muscles for those things.

Use
We at Runnerclick are always excited to introduce our readers to new and innovative products that can broaden their horizons, and toe running shoes are a perfect example of a product that can do just that! They are perfect for yoga, trekking and hiking, water sports, and high-intensity cardio programs. Their versatile properties can give you more grip, water resistance, and flexibility than most other footwear so they allow you to do more in them. We encourage everyone to get out there and try something new.

Value
We went through as much data as possible when it came to researching the benefits of barefoot running. A combination of strong user feedback and clinical recommendations from professionals report enhanced speed, balance, and comfort levels. There is also evidence of better distribution of pressure as the foot flexes the way that nature intended. We came across tons of user feedback that also boasted about the increased development of leg muscles. When all the data is taken into consideration, barefoot running becomes a very tempting option for those who seek a new level in their workouts.
So, when looking at price we analyzed all of this and chose the shoes that truly hold their value.
Frequently Asked Questions
q:
Q: Are toe running shoes really that different, or is it just looks?
a:
A: Make no mistake; these shoes are all performance and no hype. Positive user feedback is through the roof on the selected toe running shoes and those who made the transition to barefoot running have never looked back. They are loving the increased strength, speed, and range of motion that these toe shoes have provided them with.
q:
Q: What's the idea behind the barefoot running trend?
a:
A: The theory is that overly supportive and cushioned footwear interferes with the natural way that your feet move and strike the ground. Additionally, all data demonstrates that you incorporate a larger amount of muscles and joints when you're barefoot running, so people are drawn to the increased muscle engagement. Overall, it's simply a much more organic way of running, if you haven't tried it, you should give it a shot.
q:
Q: What is the water resistance on these toe running shoes?
a:
A: They are highly water resistant. Don't confuse that with waterproofed, like trail boots that are designed to keep your feet dry. These toe runners are for activities and people that have no problems getting their feet wet, the shoes themselves will not get damaged in any way from getting wet. In fact, most of them can air dry with very little care needed.
q:
Q: What are the biggest considerations to take when switching over to barefoot running?
a:
A: Start slowly and remember that you will engage a lot more muscles and joints that you are used to. It's a great idea to start at half speed and half distance to give your feet and legs time to adjust to your new footwear. Most testers reported that after a few weeks, they were able to get back to their usual routine, and after a month started noticing gains in muscle growth and endurance levels.
q:
Q: Whats the best way to get the foot comfortably into a toe shoe?
a:
A: When you put inside, your foot lead with your big toe towards the big toe area, this will line up the shoe with your other toes, with a little practice you will master putting on the shoe nice and quickly.
q:
Q: I am fully sold on my toe shoes so just one question, the shoe can give odor problems, any suggestions?
a:
A: The good news is that toe shoes and especially the Vibram brand are fine for machine washing, after washing they can be hung up to dry.
q:
Q: I bought a new pair of toe shoes and took them for a run, my feet ached is that usual?
a:
A: When you change over to toe shoes, you need to gradually break in the shoe and let your foot muscles adjust to this different type of running shoe style.
q:
Q: Why are more and more shoe outlets promoting toe shoes?
a:
A: To fully understand the interest in the Toe running shoes we need to consider the claimed pros: the design of the toe shoe gives a freedom to the foot, the foot is not encased in a cushion and other structural techs, this gives more range of motion for toes, feet, and ankles. It is claimed that the shoes will give stimulation for strengthening muscles in both feet and lower leg muscles. The style of the shoe enables the toes and feet to move naturally. By encasing each toe separately, neuron receptors in the feet send more informative information to the brain which results in better agility and balance.
Posture and spine alignment is improved due to eliminating heel lift, this all serves towards enabling your body and feet to work in conjunction naturally. It is worth noting that so far there has not been any in-depth long-term studies on the benefits of toe shoes and the increasing popularity of the shoes appears to be due to runners showing interest.
q:
Q: How soon can I start wearing my new toe shoes for longer runs?
a:
A: It's all about gradual build up to allow your feet to strengthen, some feedback suggests up to three months for a full transition over to toe shoes for long-distance running. Your feet need to adjust to the different shoe style so no 5km runs as soon as you start wearing the shoe, gradually build up your foots adjustment to the shoe style.
Subscribe to our newsletters