Top 10 Best Plantar Fasciitis Night Splints & Braces Reviewed
last updated
Oct 01, 2018
If you've been an avid runner for many years, you may have dealt with plantar fasciitis at one point or another. In fact, if you're reading this article right now, you're probably dealing with the pain as we speak. Or perhaps you have foot pain but aren't sure of its cause and would like to do a little research before you see a doctor. Before we discuss the top 10 night splints, let's take a look at what exactly is plantar fasciitis.

Plantar Fasciitis is foot pain caused by the irritation of the ligament (plantar fascia) supporting one's arch. If strained too much, the plantar fascia can tear and become weak, swollen, and inflamed. During the day, there are a few methods of treatment to ease the pain, such as rest, ice, stretches, and proper-fitting shoes. However, one easy way to alleviate pain first thing in the morning is to wear a night splint or brace.

In this article, we will discuss the top 10 night splints and braces for plantar fasciitis. A night splint is a brace worn on the foot that supports the foot, ankle, and lower leg while you sleep.
16
Researched Sources
11k
Total Readers
2195
Reviews Considered
25
Hours Researching
20
Products Evaluated
Use
Comfort
Size
Breathability
Brand
By Default
In Depth Review Top 10
Nice Stretch 90
Bird & Cronin
AlphaBrace PF Splint
Strictly Stability
PF Posterior by Surgical Medical
Vive
AEXCare PF Day/Night Brace
Cramer
Posterior Sure Stretch
ITA-Med PFS-500
Table of contents
Criteria Used for Evaluation
Other Factors to Consider
Frequently Asked Questions
Sources
10 Best Plantar Fasciitis Night Splints
Criteria Used for Evaluation

Use
The job of night splints is to, in basic terms, maintain the length and tension of the plantar fascia while resting overnight. While sleeping the body relaxes, allowing shortening as well as restoration to more of a nonfunctional state. This is the reason why for those who suffer from this condition, experience the most pain in their first steps after waking up.
The best option needs to keep the foot in the correct position, as to maintain the appropriate tension on the plantar fascia, not allowing it to shorten and return to a form which must be stretched back to have a less painful use. A properly functioning product should keep the foot positioned in a way which applies the right amount of tension while at the same time maintaining a bearable level of comfort during use.
Remember, you'll have to be able to get your sleep while wearing the splint. The position in which the product keeps the foot placed overnight must be one that provides the necessary therapy which will result in less painful first morning steps.

Comfort
Though the splint needs to maintain a proper position, there needs to be an element of comfort which allows the wearer to get some sleep with it on. We look for products which have elements such as soft lining, enough cushioning or padding between any hard plastic portions, and a universal level of adjustability, as to work properly for feet and legs of all shapes and sizes.
The strapping system should have some protection between any hook and loop closure and the legs, preventing irritating points of contact on the legs and feet. We also don't want to recommend products that have pinch points around the places where the splint adjusts.
Another important feature that we look at is that the products do not put the foot in direct contact with plastics forms or hard and potentially sharp or pointy sections of the splint.

Size
Many plantar fasciitis braces and splints come in different sizes, and some are even produced as one size fits all or most. The best splints will be able to give the appropriate fit to facilitate correct positioning of the leg and foot to achieve the intended results.
The straps must be placed in a way that allows proper adjustment and fitting. They cannot be located in places which do not firmly hold the leg and foot in the correct place for the right amount of tension to be applied.
If it is a universal or one size fits most type of product, the adjustability needs to be truly universal in function. It must have the ability to adjust properly to fit multiple foot and leg types.
It does absolutely no good to wear a night splint that is not able to provide tension to the correct location of the foot. In fact, wearing something that does not fit properly can create more problems, rather than helping with the intended issue. It is extremely important that the product fits precisely how it is meant to, thus allowing the appropriate therapy to be given.

Breathability
Like almost anything else that goes on your feet, proper airflow is an important factor. Again, you have to be able to get a good night's rest while wearing this contraption, so it really won't provide a great situation if your feet sweat profusely while you have it on.
The ideal night splint ought to have plenty of open spots where air can flow through. Some may have mesh or other types of breathable materials in their construction. Although many of these devices are made with material like neoprene and durable synthetics, they must also be accompanied with a design which allows enough airflow to maintain a decent amount of breathability throughout the night.
We looked for products that do not have a boot like design which completely surrounds the foot and lower leg, stopping air from circulating properly. We also steered away from those made with materials such as lower quality nylon that has almost no breathability.
Expert Interviews & Opinions
Most Important Criterias
(According to our experts opinion)
Experts Opinion
Editors Opinion
Users Opinion
By Default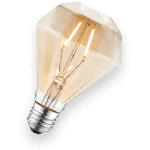 Function over style.
When shopping around, definitely go for function over form. If you're shopping for night splints, then you're at a point where you'll do whatever you need to get the issue resolved.
You have to be able to sleep in it.
That's right. Think about that while you are trying to decide. Is a splint too bulky? Will it get caught in the sheets, which is so annoying? And are you able to walk to the bathroom if you need to go during the night?
Other Factors to Consider

Brand
We have 2 main varieties of splints that assist athletes suffering from plantar fasciitis:
1. Dorsal
2. Boot
The basic difference in construction between the two types of night splints is the location of the support spine on your foot and lower leg. Size/bulk, breathability, tension adjustability, and comfort also vary.
The dorsal splint sits on the shin, typically leaving the back of the ankle and the heel uncovered, allowing for ample breathability. A dorsal foot splint and brace lightly pulls the toes in an upward position to stretch the Achilles tendon and the plantar fascia and is used to cure Achilles tendinitis, plantar fasciitis, and other heel problems. The dorsal foot brace and splint is generally more comfortable than the other night splints, which leads to longer periods of wear at night, which can potentially speed recovery.
The spine of the boot brace type is located on the backside of the calf and leg. It is often a bigger in size than dorsal splints. A dorsal foot splint does not allow the splint to be adjusted for distinct angles of stretching, whereas an adjustable boot style night splint allows the user the flexibility to adjust the amount of stretch used on the Achilles tendon. A patient may first wear the boot splint set at the lowest possible angle and then gradually increase the angle. This may help with pain management and speed recovery.
Common Concerns – Dorsal Type Splints/Braces
1. The design is prone to cause slippage of the foot therefore not able to hold onto the stretch.
2. They tend to offer increased pressure that, when exerted on the toes, causes numbness.
3. The larger straps in some brands tend to cause sweating of the foot.
Common Concerns – Boot Type Splints/Braces
1. They are bulky and most users find them uncomfortable
2. Can lack breathability
3. Users find walking with the boot on difficult.
All of these splint models have pros and cons, therefore it is important to consult with your doctor to determine which type of night splint will work for you.

Advanced Features
Ability to position the ankle at a 90-degree angle of dorsiflexion to sustain stretching of the plantar fascia and the calf while you sleep. Maintaining this tension is likely to reduce pain in the first few steps after rising from bed in the morning.
It is possible that your fascia tissues and the calf muscles will stretch out more permanently, causing the pain to end, even when you cease to use the splints.
There is a tendency to experience the symptoms sporadically. For example, you may decide to wear the splint for a few weeks overnight and realize that you no longer experience the pain anymore. However, the pain might return, and at these times you can resume use of the splint.
Frequently Asked Questions
q:
Are night splints painful to wear?
a:
It shouldn't add more pain to the current condition that you are trying to correct. It may take some time getting used to having the brace on your foot while you try to sleep, but if it is adding more pain then it is not fitting or working properly.
q:
If I have to get up during the night to go to the bathroom or something, do I have to take it off every time, and then put it back on when I return to bed?
a:
Many of the newer products are made to allow a small amount of walking around the house if needed. Many even have a surface or very light treading on the bottom for positive grip. For short trips to the restroom, you probably won't have to go through the whole removal and re-donning process each time.
q:
Are they easy enough to put on that I can do it myself?
a:
Although some products may appear complex in design, they are all meant to be self-applied, meaning the wearer should be able to easily put them on themselves.
q:
How much of a difference do these splints actually make?
a:
Their role is to keep the plantar fascia stretched to a point where it does not shorten and adapt back to a tightened state. If the fit of the splints are proper, and the tension is correctly applied, the difference should be noticed in the first steps taken in the morning. If worn properly, it will not be shortened back to a state where the first steps are excruciatingly painful.
q:
I have noticed that there are actually quite a few options available out there. Isn't it easier to simply go for the most well-known and expensive brand or model?
a:
While there are certain brands out there which are consistently trustworthy, it may not always be wise to use brand names or price as the major determining factor in your decision-making process. Just because something costs a lot doesn't automatically make it the best. This type of product needs to work well for your particular feet.
There are many factors that go into taking proper care of your feet. When you add injuries such as shin splints or knee pain or other issues into the mix, this only demands greater to be paid to choosing the appropriate solutions and remedies.
It is important to remember that products such as night splints only work if used correctly. Careful attention must be paid to the crucial factors like proper fit and a correctly functioning design. It is also equally important to know how to use the products as they are intended to gain the very best result.
Subscribe to our newsletters