10 Best Sports Shoes Reviewed
last updated
Jul 09, 2019
The best sports shoes can be difficult to find—there are literally hundreds and hundreds of options to choose from! With that many selections available, how can you know which pair will be right for you? Lucky for you, you have come to the right place!
Whether you are a
CrossFit
athlete, Zumba enthusiast, or just maintain a versatile active lifestyle, one (or two) of the best sports shoes below are a must have for you! To compile our list of the best sports shoes we took several factors into consideration.
The shoes on our list are comfortable, durable, flexible, breathable, and should fit you snuggly and securely. Regardless of what you need the best sports shoes for, you better believe there is an option for you on our list below.
Take a look!
This is the best product on our list that is currently in stock:

New Balance MX40V1
Why is it better?
Lightweight
Flexible
Breathable
Versatile
In a
Hurry? Editors choice:

Test Winner: New Balance MX40V1

4
Researched Sources
1.2K
Reviews Considered
12
Hours Researching
16
Products Evaluated
Fit
Durability
Flexibility
Comfort
Breathability
By Default
Our Top 10 Best Sports Shoes



Lightweight
Micro-Web lacing for a locked-in fit
Tri-zone mesh upper
Quite an affordable shoe
Sizing issues
Some colors may appear different than actual
A customized fit with an integrated lacing system and high heel drop for added cushion combined with a high tech outsole means your every stride will feel stronger and your performance will be at its all-time best. The Yourflex Train 8.0 MT training shoe supports hardcore workouts in style and with all-encompassing, stellar technology.
Read more
Fit
The Micro-Web lacing system is an integrated design meant to lock in the fit and security of your foot.
Durability
These running shoes are pretty durable and built to last. We found few durability issues reported from actual users--but you do need to make sure you don't take these running shoes out on technical terrain or in places where they weren't designed to hold up to the environment.
Flexibility
The foot feels one with this sports shoe thanks to the remarkable Memory tech sock liner. Meet muscles and tendons you never knew with a shoe that both supports your own natural ability and introduces you to new body strength and capability. At a mere 7.2 ounces, this lightweight phenomena is packed-full of engineering to enhance your ride - or any other athletic pursuit.
Comfort
Support your athletics in style and with advanced technologies that will enhance your performance and strength. The Yourflex Train is incredibly on-trend. We love the side-detailing and choice of dual tones like reflective orange with black. The contrasts are each stylish and sleek. With the patented Reebok Memory tech sock liner and IMEVA 48d foam midsole, feel great no matter how hard you train.
Breathability
A Tri-zone mesh upper creates substantial breathability with its remarkable ventilation system and with a 10mm drop, the foot feels cushioned and comfortable. Add targeted carbon rubber outsole and take this shoe (and the rest of you) anywhere, on any terrain, and in any condition!
Lightweight
Flexible
Breathable
Versatile
Slightly expensive
Outsole durability issues
This option, which is also known as the Minimus, is a lightweight and flexible shoe that does a good job of balancing those factors with sturdiness and stability. This allows users to switch between running, weightlifting, and other training activities without having to worry about their footwear.
Read more
Fit
Users found this option was comfortable for all sorts of different activities from running to weightlifting, but that it did run about a half size larger than their normal shoe size so we recommend checking the sizing chart carefully before ordering and consider sizing up. It also runs a bit narrow.
Durability
For the most part, it holds up well to repeated long-term use but there were a few mentions of the outsole rubber starting to come off quicker than it should. This is often the trade-off we make with lightweight shoes like this.
Flexibility
It's designed to be very pliable and users confirmed this. This product feels really good to wear, and even extremely large and heavy users were satisfied with how it felt on their feet.
Comfort
When it comes to comfort, these running shoes offer loads of it. They are really lightweight and provide excellent stability. They won't weigh you down and will help you get your workouts in pain-free.
Breathability
The synthetic fibers and mesh upper allow moisture to escape fairly easily, but it's not the most ventilated shoe out there.



Flat and stable
Comfortable
Wide toe box
Sleek design
Breathable
Lightweight
SuperFabric Guard plates
SuperFabric
Outside lug patterns make them great for indoor and outdoor use
So durable they are pretty much indestructible
High Carbon medial and lateral guards
Expensive
Only one color option
These No Bull trainers are excellent for intense workouts and lifting. They are not the best for long distance running but they are fine for sprints and short runs that are incorporated in your workouts.
Read more
Fit
The outside lug pattern on these shoes makes them perfectly adaptable to both indoor and outdoor environments, while their high carbon medial and lateral guards further increase their durability.
Durability
These lightweight and breathable shoes use SuperFabric for optimal durability. This material makes these shoes abrasion resistant and allows them to withstand a lot more than traditional shoes. This, combined with the SuperFabric Guard plates, make these shoes virtually indestructible.
Flexibility
Comfort
These shoes are flat and stable and provide adequate comfort and stability for your workouts. They have a wide toe box for athletes with wider feet, as well as to provide room for those intense workouts that end up causing your feet to swell a bit. Their excellent arch support makes these shoe a great option for athletes with flat feet.
Breathability
The No Bull trainer shoes may not look like they are breathable, but they actually are really durable. If you want to keep your feet cool and dry, then you will love these because they provide you with excellent ventilation.
Comfortable
Several color options
Lightweight
Breathable
Injected midsole
Removable insoles
Flex grooves and free foam sole for optimal flexibility
Flywire cables for a secure fit
Durable
Expensive
Sizing runs small
The Nike Free Tr 7 cross training shoes are one of the best cross trainers available for women. They come in several color options and provide adequate comfort, stability, and support during all workouts. If you are constantly switching it up or are looking for a "do it all" shoe--and don't mind splurging--then this is an excellent option!
Read more
Fit
This is one of the few sports shoes that also make decent running shoes. Typically they are never too functional for longer distances, but--depending on your foot--these may be comfortable enough to do that as well!
Durability
Their bootie construction, mesh upper, and lightly padded collar make these shoes a durable shoe with a sleek design.
Flexibility
Their removable insoles let you choose your cushioning levels and their flex groove, combined with their free foam sole, allow the shoe to have maximum flexibility--which lets them adjust to your activities.
Comfort
These shoes are extraordinary lightweight, breathable, and comfortable. They have an injected midsole, for optimal comfort during your training sessions.
Breathability
These shoes utilize Nike's trademarked Flywire cables, for the best-secured fit during your workouts.
Lots of colors to choose from
Versatile
Lightweight
Supportive
Comfortable
Low drop
Breathable
The Nike Metcon model is a favorite among many athletes, and their 4th model comes with a lot more benefits that make it even better! If you want a versatile pair of sports shoes that you can work out in, run in a bit, and use for several activities comfortably, then you will absolutely love these!
Read more
Fit
When it comes to fit, you have to be careful about choosing your side because these shoes run narrow.
Durability
In terms of durability, these shoes are designed for intense workouts. They have a rubber outsole and feature 3D haptic technology to increase their overall durability and extend their life.
Flexibility
If you want a flexible pair of shoes, these take some time to get there since they do have a bit of a break-in period. However, once you get used to them you will find that these are really flexible, pliable, and allow for a full range of motion.
Comfort
These sports shoes feature a secure and comfortable fit, all the sizes run narrow—so make sure you get the right size. If you have wide feet, these shoes may be more difficult to size. They are, however, well-cushioned and provide great support and stability.
Breathability
The newest Nike Metcon model is a lot more breathable than the previous versions. It features a layered mesh upper that will ensure you get the breathability that previous models didn't provide.



Lightweight
Breathable
Comfortable
Several color options
Rubber sole
Ghillie lacing for a more secure fit
Cushioned underfoot
The Adidas Aleki X Training shoes are an excellent option for athletes who participate in a variety of athletic activities and want a shoe they can comfortably use for all of their workouts. These shoes provide the proper amount of comfort, stability, and durability for all activities.
Read more
Fit
They offer a secure and glove-like fit that prevents your foot from moving around within the shoe. Feel a better range of motion, and the power of your own foot within this well-crafted design meant to increase the best that your body has to provide!
Durability
Elements within the Tesla Lightweight runner include an artificial skin suede for increased durability and a flex groove sole with patented Hydro-Grip outsole for major traction no matter what the terrain.
Flexibility
We love how the unique mesh system not only creates a barefoot, natural feel but also works to increase the foot's strength by working tendons and muscles.
Comfort
Their cushioned underfoot also provides you with additional support and comfort throughout your workout.
Breathability
These lightweight and breathable shoes are a comfortable option for cross-training athletes.


Great for lots of different activities
Flexible
Lightweight
Breathable
Comfortable
Great grip and traction
Good option if you have wide feet
The On Cloud X shoes are a versatile pair of shoes that are also comfortable, flexible, and perfect for those of you looking for a multi-functional pair of shoes. So, if you are looking for a lightweight pair of shoes that you can also use for almost all workout activities, then these are the way to go.
Read more
Fit
These shoes have a wider toe box, which means they provide more room for your toes to splay. If you have narrow or small feet, then you will need to make sure you size down.
Durability
These shoes are incredibly durable. They have a thick outsole that is designed to be abrasion and wear resistant. Overall, users report these shoes are incredibly durable and built to last.
Flexibility
If you want a pair of shoes that allows for a full range of motion, then these are it. They are incredibly flexible and pliable—without sacrificing stability and support—which is why they are so versatile.
Comfort
As far as comfort, these are incredibly comfortable. They offer excellent cushioning and are really lightweight. They have a wide toe box and the heel is padded as well. They fit securely, so you won't have to worry about them moving around or causing any chafing or blisters.
Breathability
When it comes to breathability, we did not find any negative reviews about it. These lightweight shoes allow for great ventilation and ensure that your feet stay cool and dry when you workout in them.
8

. Under Armour Ultimate Speed



Lightweight
Affordable
Comfortable
Breathable
May have durability issues
This is a good pick for all-around performance and they aren't too expensive either. User's loved the comfort and stability, although a few experienced some durability issues.
Read more
Fit
These hug the user's feet nicely and seem to run true to size, although one user suggested ordering a 1/2 size larger than normal. As always we recommend consulting the sizing chart carefully before ordering online, and if they carry them in a retail store near you trying on a pair before you buy.
Durability
These are lightweight so there is a trade-off to be made with longevity. Most users were satisfied however and it didn't seem to be a major issue.
Flexibility
These are about average in terms of pliability for this type of shoe, which are all designed to be pretty malleable as it is.
Comfort
They have good cushioning and keeping your feet happy is one of their best qualities.
Breathability
The synthetic mesh uppers are designed for good ventilation and users confirmed they did a good job of letting moisture escape.
RhynoSkin for increased durability
Low drop
Breathable
Flexible
Comfortable
Perforated sock liner
Sleek design
Several color options
Price
Sizes run small
Narrow toe box
The Asics Conviction Cross-training shoes are the perfect multi-functional shoe that will let you jump from activity to activity without having to sacrifice comfort, flexibility, or stability during your workouts.
Read more
Fit
These shoes fit great--secure and snug--but they do run small and narrow. Make sure to check the sizing chart before choosing your size, or go into a store and try them on beforehand if you are able to.
Durability
These shoes have an upper that is composed of synthetic RhynoSkin and mesh. This increases their durability and further protects the shoe from tears, abrasions, and other elements that can damage the shoe over time.
Flexibility
These shoes are pretty flexible and pliable--which is why they are a great option for so many athletic endeavors.
Comfort
These cross training shoes are highly breathable, flexible and comfortable. They come equipped with a perforated sock liner, which improves the breathability of the shoe as well as improves its moisture drainage. They also have a low drop, which also makes them a pretty good lifting shoe.
Breathability
When it comes to breathability, these are not the most breathable on our list but they do allow for great ventilation--so they will definitely keep your feet cool and dry.
Comfortable
Versatile
Sleek Design
Lots of color options
QUICKFOAM platform
Great shock dispersion
Rubber outsole and QU!K Spine carbon fiber plate to increase the shoe's durability
Breathable
High price point
Sizes run a little small
These shoes are comfortable, versatile, and great looking. You can use them for all of your athletic endeavors--and look good no matter what you are doing.
Read more
Fit
These shoes run small in size, so make sure you check the sizing chart if you need to order online.
Durability
Their QUICKFOAM platform helps you improve your overall performance, without sacrificing any comfort. They also incorporated the use of a sticky rubber outsole, which increases the shoe's durability and allows it to provide optimal traction.
Flexibility
These shoes are pretty flexible once you break them in, but at first they can be rigid.
Comfort
These shoes are designed to provide optimal comfort levels in all athletic activities. They have a QUICKFOAM platform, which is on the firmer side, to improve shove dispersion during your workouts and help you perform to the best of your ability--no matter what you are doing.
Breathability
The QU!K Spine carbon fiber plate also increases the shoe's durability, allowing it to withstand more intense workouts as well as outdoor athletic endeavors. Lastly, the shoe's upper is composed of an open weave air mesh, allowing the shoe to be highly breathable.
Criteria Used for Evaluation


Fit
Obviously fit is a very important factor to this about before buying a pair of shoes. When buying shoes that are just for running, especially if you're regularly going distances of 10 miles or more, it can be a good idea to get a size that's a little bit larger than your normal one. This will allow you to maintain a good fit as your feet swell due to the blood accumulating there over many miles and causing some swelling.
For multi-sport shoes, however, you may want to think about getting something truer to your actual size because while wearing these shoes you may be doing activities that require a lot of lateral movement and you don't want your feet sliding around. At best this can be uncomfortable, at worst it may lead to injury.


Durability
Talk of a no-brainer. This one goes through every runner's mind, no one would want to go to the store and purchase a shoe that has a short lifespan, what is the use if you need to waste money having the same results?
We all want something that can last the test of time, I bet we all have that in mind while visiting the store and at this point, we do not concentrate on the price much but on the quality. We tend to look for a material that will not disappoint and can serve us well. You will consider the leather upper for support and durability in most cases.


Flexibility
When picking out a shoe for multiple different sporting activities this is an important factor to think about. You want something flexible that will allow your feet to move in different directions around the gym or training field. If a shoe isn't flexible your feet will be uncomfortable and your freedom of movement limited.
There is a trade-off here, however, and flexibility often comes at the cost of support and stability. Also, flexible shoes are often very lightweight, which can be a good thing, but also result in them not being as durable because materials that are light in weight are typically less inherently durable.
Nevertheless, it's important for this type of footwear to be flexible, and we chose shoes for our list that are flexible while still maintaining at least a decent amount of durability.


Comfort
Whether it's at the gym, running, or just when going around the town or wearing them around the house, we all want to be comfortable in our shoes. Obviously, this is no exception when it comes to shoes for cross-training and multiple sports, so we took this into consideration when choosing products for this list.
Cushioning is a big factor here, but too much cushioning isn't necessarily a good thing since a highly cushioned shoe will be heavier and less responsive than is ideal for this type of use. As always it's about finding the right balance between cushioning and performance, comfort and stability.
All of the shoes on our list have been rated as being comfortable by real-life users, but some more so than others. Take a look at the individual comfort score in each product review to help find the pair of sports shoes that are best for you.


Breathability
You know how uncomfortable sweaty palms feel like, now imagine yourself having sweaty legs and to make matters worse you have them in a shoe that does not provide a breathable space or mesh to help keep them dry and cool, that is the reason as to why you need to consider having a well-ventilated running shoe when buying sport shoes.
You will need a shoe that has a grid under layer for enhanced breathability and a full length ventilated mesh lining to create an unparalleled cool, dry condition.
Expert Interviews & Opinions
Most Important Criteria
(According to our experts opinion)
Experts Opinion
Editors Opinion
Users Opinion
By Default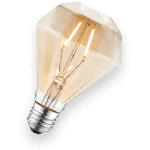 Wet test
You can assess your own foot at home by getting your soles wet and making normal walking prints. This will give you an idea of your arch height.
Wear test
Look at your old shoes and where you wore them down. That will give you an idea of how you're striking the ground and the type of shoes that can help mitigate those habits.
Other Factors to Consider


Heel
You do not want a high raised shoe for running. You'll want to find something lower profile, with a "closer to the ground" design. This will allow better and more natural balance when running and climbing, which adventure runners do often.
Super thick and high profile soles are something that you will probably want to stay away from. Aside from making it more difficult to find balance in them, it can also result in injuries that would have been avoided in the first place, the lower the heel the more stability it offers.
Now let's take a look at the outsole
It is important to look at the type of your running terrain then compare it with the outsole of your running shoes. Do they fit perfectly? Many runners are not aware of the fact that not all outsole is built the same, in fact, they are designed with consideration to the runner's feet and the type of running surface in mind. consider the type of surface you run on and the compatibility of the outsole.
Wrong running surface with right running shoe can cause injuries to the feet of the runner so does correct terrain and wrong trainers.


Style
Some runners are too concerned with fashion, and we try and push people away from this. Many times when they get a shoe that is stylish they forget about fitting and after a couple of months they come and cry of how the feet don't fit anymore or it hurts, remember we are not buying style but a number of functions that the shoe can provide.
Frequently Asked Questions
q:

How do I know the sports shoe I am considering will be durable?

a:

When going to purchase a shoe everyone wants a durable shoe to help manage costs. Having a leather shoe is always good for durability. But can sometimes become dry and crack. To prevent this from happening the best thing to do is to use a leather conditioner regularly. This will keep the leather clean, soft and prevent any cracking or wearing sports.

Mesh is predominantly used for your running shoes. Mesh running shoes are generally put through a lot and wear quickly so to help prolong the life of your shoes use a water resistant spray to protect it from water as well as dirt.
q:

As a runner, will I benefit from one of the sports shoes featured here?

a:

Well, a comfortable shoe is a consideration. The amount of cushioning is a balance between how much you want to feel the trail and how much protection and softness you want under your foot.

Look for a rubber sole it provides excellent traction also look for a patented EVA foam which creates a dense cushion for shock Effective cushioning reduces the impact on the body, but it's always a great idea to have trail shoes with a variety of cushioning levels, just as we do in training on the road or track.
q:

How should I clean my sports shoes?

a:

Most people want a clean and spotless shoe, we agree with you but just until that very point. When it comes to cleaning your sports shoe consider the fabric first, not all fabrics are treated the same, we tend to ignore that very basic element and just dip shoes in water take a scrub and wow the shoe is clean.

Consider cleaning your shoes by using a soft bristle brush to scrap of dirt first before you embark on having warm water and some detergent to do the trick while using a soft sponge.
q:

Are sports shoes versatile?

a:

Sports shoes are not just running shoes--so if you need running specific shoes you will need a different pair of shoes. The best sports shoes, however, are designed to really versatile and multi-functional. While you can use them for running, it is best to only use these for very short distances.

The best sports shoes should allow for the right traction and grip for athletic activities--from Zumba and HIIT classes to CrossFit or Bootcamp style workouts.
Subscribe to our newsletters