10 Best K-Swiss Running Shoes Reviewed
last updated:
Aug 18, 2020
K-Swiss produce a number of great running shoes for a variety of runners. It's worth bearing in mind that K-Swiss kicked things off as
a tennis brand
, so although they don't have the diversity of many runner-specific brands, they do still have some great options for running. Most of their shoes are built for road runners, so you won't find shoes here for hardcore trail running or if you have very specific needs. Otherwise, K-Swiss makes some fantastic shoes with great options for more casual runners with non-specific requirements. If you're looking for something fairly simple without too many specifics, their shoes are a great option. In this article, we take a look at the best K-Swiss running shoes- shoes that will go great with
any running gear you may already have
!
This is the best product on our list that is currently in stock:
K-Swiss Classic LX
Why is it better?
Very breathable and lightweight
Good if you seek a small amount of arch support
Very padded and comfortable
Bouncy and flexible
In a
Hurry? Editors choice:
Test Winner: K-Swiss Classic LX

15
Researched Sources
1.7k
Reviews Considered
14
Hours Researching
17
Products Evaluated
Comfort
Value
Breathability
Protection
Traction
By Default
10 Best K-Swiss Running Shoes
Criteria Used for Evaluation

Comfort
One of the most important features any good pair of shoes for running has to have is that they have to be comfortable. There is little point in wearing them if they are not comfortable and if they hurt your feet. So, we here at RunnerClick made sure to review every shoe we include don our list and to verify that they are designed to be comfortable no matter how long or intense of a run you are going out for. If comfort is important to you these are ten of the best shoes to consider!
This is a very fundamental feature in any good quality running shoes. We want to make sure you are always on the track giving it your best without any difficulty holding you back. The material quality, interior cladding and even breathability of the shoes are some features that determine comfort. If the K-Swiss pair is uncomfortable, you not only stand the chance of performing poorly but you may also get an injury.

Value
Another factor many runners obsess over when the time comes to buy new running shoes is how good of a value they are getting. It is important to make sure you are looking at more than simply the price tag when determining how valuable a pair of shoes is to you. True value comes from both the cost of the shoes and the benefits you stand to gain from wearing them. The RunnerClick review team made sure to take value into account in our selection process.
We all want a pair of shoe that is readily affordable while retaining some of the quality features at the same time. K-swiss is a brand that is not as popular as Adidas and Nike. However, pricing is an important criterion because some of the shoes that the company makes are topnotch. That being said, it is important to consider shoes that are fairly priced and still have very good features to be featured on the top-ten list.

Breathability
One thing that all runners know all too well is how hot and sweaty feet can get when you are out for a long run, especially in hot weather. Breathability is an important feature to look for because this allows good air flow and helps keep your feet cool and comfortable while you are out on a run. The materials used in K-Swiss running shoes are designed to allow air flow and we here at RunnerClick made sure to choose shoes with good breathability and cooling flow!
As mentioned above, running shoes need to be comfortable to give you, the runner, a great platform to produce the best results. Breathability is one of the key factors that is required by runners to keep their feet dry and well-aerated. This would ensure to stop foot fungus, eliminate bad odor. Moreover, breathability means that the feet have enough space to allow for sufficient blood flow.

Protection
All shoes are made with one basic purpose in mind- to protect feet from harsh environments. No one likes to walk on rocks and sharp sticks barefooted so shoes are made to protect us. Running shoes like those on our list are designed specifically for running and thus offer even more protection. Our RunnerClick review team made sure to choose shoes that are designed to protect your feet while you are out and about on a run whether at the gym or a mountain trail!
One important feature that shoe manufactures consider to promote feet protection, is the traction. This increases balance and prevents you from getting unnecessary injuries. Rock plates, toe bumpers and extra cushioning are all used to ensure a good pair f shoes offers protective features to the feet. Rock plates are strategically placed on the sole to bolster its strength and protect from rocks or any sharp objects that may otherwise cause injury.

Traction
The final key feature to look at when you are searching for the best K-Swiss running shoes is the type of traction they provide. At the bottom of the shoe you will find the tread of the shoes and this is what give you traction and helps you keep your footing when you are running. We here at RunnerClick know how important stability is when you run and we made sure to select only shoes with the best traction and tread available.
As a runner, traction is important to ensure you maximize your step and increase stability on any type of trail. Depending on where you will use the K-Swiss pair, traction is important to preserve the quality of the shoes while offering maximum protection.
Expert Interviews & Opinions
Most Important Criteria
(According to our experts opinion)
Experts Opinion
Editors Opinion
Users Opinion
By Default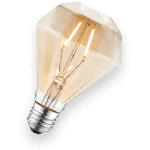 Replace your shoes
You may have that pair of shoes that you love so much and you run in them every day and never want to give them up. Generally, you should be replacing your running shoes after 600-800miles, or every 6-8 months. That way you can make sure you're getting the most out of your shoes, and they're continuing to perform for you.
Clean your shoes
It is important to keep your shoes clean. After you go for a run, wipes down the soles of your shoes and wipe off the upper material as much as you can. Leaving caked on dirt and dust and debris from your runs can cause the material of the shoe to break down and wear out faster. It will also take your shoes look dingy and old. Be sure to follow the label for specific washing and care instructions for your particular running shoe!
Check the soles
One of the first parts of a shoe to wear out, particularly on running shoes is the sole. It is important to check the insole and outsole often. If you have been using the shoes for a while the insoles can become compress and won't offer the support and cushioning it did before. Likewise, the outsoles can become worn after extended use. The tread on the soles can become worn away and you will not have proper traction as you run. Both of these situations can lead to uncomfortable runs and can put you at an increased risk for injury. If the insole or outsole of your shoe is showing signs of wearing down, it is time to find new shoes!
Think about the little touches
While the shoe and all its many components like the soles and inner materials and overall design are important to consider, you also need to think about the little touches. Small things can have a big impact on your shoes and how they fit and feel and function. Things like the tongue design of the shoe, the laces that are used, and how thick the soles are. These little things may not seem like much but can affect your experience and impact your runs so they are worth considering!
Other Factors to Consider

Color
Many people do not think of color beyond an aesthetic element when it comes to finding a new pair of running shoes. And while this is true in that the color of the shoes you choose will not directly impact your experience it will however have an indirect impact on your experience. Color helps you stay visible while you are running which is why safety clothing is often colored brightly in neon colors. Choosing bright colors for your shoes can have the same effect and can help you stay visible while you go for your nightly run or when your morning run is full of fog. While it will not be a make or break factor in your decision of what shoes you choose, it is something to consider once you know what shoes you want to buy!

Outsole
The outsole of the running shoe is one of the most important part of a shoe. This is the visible part of the sole and is where you have the tread of the shoe. The outsole is the part that is in constant contact with the ground and is what takes the brunt of the wear and tear of every step you take. They are usually made of durable materials and are made to be thick enough to give you good support and protection and to also allow for deeper tread lines to ensure you are not slipping around while you are out for a run. When you are looking for a good pair of K-Swiss running shoes be sure to take time to consider the outsole design and what each pair has to offer you in terms of support and protection!
Read also about purple athletic shoes.

Shock Absorption
One important factor to consider when you are looking at K-Swiss running shoes is to consider what kind of shock absorption protection they will offer you. When you are running, especially on hard terrain or uneven ground, your feet are subjected to a large amount of shock impacts with every single step you take! Shock impacts can hurt your feet and can also cause problems with your legs and back as well so it is important to find running shoes that offer some degree of protection from shock impacts. Most of the shoes featured on this list are rated highly for support and protection and have good shock absorption features built into them. This will help you run longer without injury, which is something any avid runner will definitely appreciate!
Frequently Asked Questions
q:

How do I find the best running shoe?

a:

The single best thing you can do to ensure you find the running shoes that are right for you is to consider three key things- the type of running you do, if you have any issues or problems with your feet you need to address, and what your budget is. There, of course, is more that will come into play but these three things will help you focus in on the shoes that likely will be best for you and your needs.
q:

How do I clean my shoes?

a:

The best way to clean your running shoes is to wipe them down with a soft damp rag after every run. You will want to remove dirt, dust, and debris so the material is not damaged. Keep your shoes dry and out of direct sunlight when they are not being used. Also, avoid storing them in areas that will get super hot or super cold as this can affect the soles and other materials as well. Finally, be sure to follow the care label if you ever need to wash your shoes.
q:

Is it a worth buying an expensive pair of shoes?

a:

When it comes to running shoes you will get what you pay for so investing $75 now into a quality pair of shoes is a smart way to go. But by the same token, while you want to buy the best brand running shoes you can, there is no reason to pay $250 for a pair of shoes simply because of the branding logo on it. So consider your budget and get the best quality pair of shoes that you are able to afford at that time.
q:

Do I need more than one pair of running shoes?

a:

The answer to this depends a lot on how often you run and what kind of running you do. If you are only running at the gym or around the neighborhood you may only need one type of running shoe. If you run at the gym but also frequent trails and tracks for a good run you may need two different shoes for the two different terrain types. Even with in the same general style of shoe, you may want more than one pair if you run daily or several days a week on a regular basis. Having more than one pair helps spread out the wear and tear so your shoes last longer. This, in the long run, can save you money and help you get more use out of your shoes. It is a personal choice but our recommendation is to try and buy a second pair once you find the shoes that are right for you so you have a second pair on hand when you need them!