10 Best K-Swiss Running Shoes Reviewed
last updated
Jan 21, 2019
K-Swiss produce a number of great running shoes for a variety of runners. It's worth bearing in mind that K-Swiss kicked things off as a
tennis brand
, so although they don't have the diversity of many runner-specific brands, they do still have some great options for running. Most of their shoes are built for road runners, so you won't find shoes here for hardcore trail running or if you have very specific needs. Otherwise, K-Swiss makes some fantastic shoes with great options for more casual runners with non-specific requirements. If you're looking for something fairly simple without too many specifics, their shoes are a great option. In this article, we take a look at the best K-Swiss running shoes.
This is the best product on our list that is currently in stock:

K-Swiss Classic LX
Why is it better?
Very breathable and lightweight
Good if you seek a small amount of arch support
Very padded and comfortable
Bouncy and flexible
In a
Hurry? Editors choice:

Test Winner: K-Swiss Classic LX

15
Researched Sources
1.7k
Reviews Considered
14
Hours Researching
17
Products Evaluated
Comfort
Value
Breathability
Protection
Traction
By Default
In Depth Review Top 10
K-Swiss Tubes Run 100
K-Swiss Tubes 130
K-Swiss Classic LX
K-Swiss X-160 CMF
K-Swiss Tubes 100 Dustem
K-Swiss X Lite Athletic CMF
K-Swiss Blade Light Race
K-Swiss Blade Max Glide
K-Swiss ST329 CMF
K-Swiss 63100 Clean Classic
Table of contents
Criteria Used for Evaluation
Frequently Asked Questions
10 Best K-Swiss Running Shoes



Very good bounce and cushion
Comfortable
Offer stability with flexibility
Lightweight and breathable
Stitching can occasionally come loose.
A little slippy in wet conditions
These ones are great for roadrunners and have a lightweight, breathable and supportive upper along with good cushion and decent versatility. If you value flexibility, these are perhaps the best option for you.
Read more
Comfort/Stability
The tongue and collar are nicely padded for plenty of comfort and the flex-groove system's tubes allow the foot to move naturally and comfortably while simultaneously offering stability and support. This system also offers really good bounce and cushioning, which gives a lightweight feel. That said, it's worth being aware that although the sole is good, it won't stand up to trail running. They are also a little slippery in wet conditions.
Durability/Quality
The quality here is great, but a few users have experienced problems with durability, with the stitching coming loose from time to time. This isn't enough to be particularly significant, but it might be a consideration if you're heavy on your feet.
Cost and Value
Given how good these are, they have a pretty good price point! Especially when you consider some of the above-listed features.



Great arch support
Excellent for plantar fasciitis
If you want support, you get it here across the whole lower body
Good cushion
The sizes sometimes run a little wide and narrow.
Another K-Swiss shoe with tubes, another great performer. These have maximum cushion, which is a feature of the K-Swiss design, and have a minimal heel-to-toe drop with a pretty flat sole. If you're flat-footed or have plantar fasciitis these might be a good pick for you. These have excellent arch support, the insole is molded and the upper is very breathable.
Read more
Comfort/Stability
The support here is great, for the arch, the heel, the leg, and even the lower back. If you want something to make you feel stable and protected, or if you are prone to injury, these are perhaps the best on this list. The cushion is very good in the heel and the foam insole keeps you feeling protected and cushioned.
Quality/Durability
Quality is great and the durability is pretty good too! The sizes can occasionally run a little large and wide, which you might want to consider when picking up a pair.
Cost and Value
The price point for this pair is pretty average. However, you get a high-quality durable pair of shoes.



Very breathable and lightweight
Good if you seek a small amount of arch support
Very padded and comfortable
Bouncy and flexible
Can feel a little hard on the sole
The K-Swiss Classic LX running shoe has earned a high ranking on our list due to its overall quality, value, and customer reviews. These shoes are made to last and will hold up well to the wear and tear of daily runs and even the longest marathons. They are comfortable, supportive, and affordable, which makes them a great choice for runs of all skill or experience levels.
Read more
Comfort/Stability
They are designed to be supportive and have ample cushioning support in the soles and feature padded interior materials for a supportive feel all around the food. The heels are thick and the soles are design to reduce shock impact and help you stay stable even if you are running on rough terrain
Quality/Durability
Few reviewers have complained about durability issues and the K-Swiss Classic LX seems to be a great option for runners looking for a new pair of shoes that will last them a long time. The material is durable and the shoes themselves are made to hold up to the rigors of an active runner.
Cost and Value
These are prices about where you would expect for a quality pair of K-Swiss running shoes. They might be a little too expensive for beginners but seasons pros will quickly see the value and the worth of investing in the K-Swiss Classic LX running shoes. So get yours today and see the difference for yourself.



Good traction
Very comfortable and spongey
The footbed adapts to your feet.
Very comfortable
Nice support throughout the foot
Not much arch support
Sizes can run a little narrow.
Durability isn't great.
These have tube technology for spring and bounce and the premium memory footbed is great for adjusting the shoes to the shape and movement of your feet. They reduce impact very well and offer good protection around the ankle.
Read more
Comfort/Stability
These don't offer the best arch support, but they give good stability throughout the rest of the foot. They are nicely cushioned and are particularly lightweight. The deep tread offers decent traction.
Quality/Durability
These can be a little narrow for some, which you should consider if you have wide feet. The tubes are not as durable as with some other options, but they are otherwise a great shoe with good quality.
Cost and Value
They come in at an average price for this list considering that these K-Swiss model are well-cushioned and light in weight.
5

. K-Swiss Tubes 100 Dustem



Medium amount of arch support
Very lightweight
Snug and comfortable fit
Removable insole
Maybe a little thin for some
Not as durable as other K-Swiss shoes
Very lightweight, great arch support and a thin design. They hug the feet snugly for great comfort and stability and they give good flexibility.
Read more
Comfort/Stability
The traction isn't great here, and they might be a little thin for some, especially if you run in harsh weather. But other than that, they are nice and tight around the feet for good structure and comfort and they are snug.
Quality/Durability
These can sometimes run a little large, and they aren't quite as durable as some other K-Swiss shoes, but they're still way more sturdy than your average running shoe. As you'd expect from K-Swiss, the quality is very good.
Cost and Value
This pair is a little pricey, but only marginally so. The arch support isn't too much, which will suit many people, and the insole is removable according to your needs.
6

. K-Swiss X Lite Athletic CMF



Good arch support
Very comfortable and padded with nice shock absorption
Adapt to your foot over time and really accommodate well
Supportive
Lightweight
Slightly under-par durability
The fit is a little snug
These shoes have a padded collar and tongue along with medial arch support and more tubes with great cushioning and comfort. All of this combines for superstructure and coziness, so these will keep you protected and comfy.
Read more
Comfort/Stability
Great shock absorption from the tubes, which really do provide excellent comfort. The premium memory foam footbed and dual density midsole accommodate to the shape of your feet and the style of your run. These are a good option if you like arch support and stability, which is offered from each part of the shoe.
Quality/Durability
These are a little snug, so you might want to buy a size up. They also aren't the most durable on the market, but they're still decent. The design, aesthetically, is quite unusual, and really appeals to most people.
Cost and Value
Again, this pair is around average for this list. The lightweight and cushioned aspects of the show combine well to keep you feeling supported.
7

. K-Swiss Blade Light Race



Designed for speed
Nice aesthetics
Really lightweight
Very comfortable
Adjustable strap design rather than laces
May require a small breaking in period
These are less well-tested than most other shoes on this list.
The traction isn't great here.
These running shoes are a little different than most others on this list, in that they don't have the tube design, and they're shaped and constructed uniquely for speed and swiftness. They have ultra-light construction for a great lightweight feel and are designed to offer massive flexibility.
Read more
Comfort/Stability
The unique blades on these are aligned with key impact points and stress points to increase comfort and flexibility, while the superfoam sock liner gives lovely comfort. The stretch upper hugs the foot while giving freedom and flexibility and they really are very lightweight and comfortable. If you want speed and dynamism, these are for you. They need a small amount of breaking in for some, as they can be tight at first.
Quality/Durability
The quality here is fantastic and there seem to be no durability issues.
Cost and Value
This shoe has an average price, is comfortable and the adjustable strap allows for quick and easy getting off and getting on.
8

. K-Swiss Blade Max Glide



Built for speed
Very cushioned and padded, which is great for longer runs
Great for roads
Highly breathable
In spite of their lightweight design, they are a little clunky.
The sole is a little hard and thick.
Though they don't have the blade-shaped design of the blade shoe above, these shoes are also built for speed, featuring a lightweight design, maximum cushioning and a gliding movement.
Read more
Comfort/Stability
Decent traction, really nice comfort and the design really helps to get you running swiftly. They're highly supported and cushioned throughout the entire foot, though they are perhaps a little more clunky than some people may wish, especially in the sole. They'll last you for a nice long run and keep you feeling good.
Quality/Durability
No durability issues here and the quality is good.
Cost and Value
Marginally expensive pair of K-Swiss brand. Also, they are breathable and built in a thin design.



Good for slight over-pronation
Very breathable and lightweight
Balanced heel
Decent arch support
Sizes run a little wide
Colors selection is limited
Sole may not have enough sole support for some.
The ST329 CMF, like almost all of the K-Swiss shoes on this list, have great cushioning and support and are designed to keep your feet comfortable and stable even through the hardest runs and longest marathons. The upper material is breathable while the bottom soles are durable and hold up well to the wear and tear of active running and daily workouts. These are a great option for new runners and experienced individuals alike.
Read more
Comfort/Stability
These shoes are designed to be breathable and lightweight and have plenty of cushioning in the soles and supporting material to keep your feet stable. The arch support is good and the ST329 CMF is designed to enhance your running performance while maintaining a high level of comfort and safety.
Quality/Durability
There are not a lot of color options but that is a small thing when you consider the great durability and support these shoes provide. There have been a few complaints about sole durability but on the whole, there seems to be a popular model for K-Swiss and runners of all types seem to love them!
Cost and Value
Depending on the size shoe you need most runners would mark the ST329 CMF at the medium to high price range. They may be a little expensive for beginners but they are a good quality shoe and would be a good investment for anyone looking for their next pair of running shoes.
10

. K-Swiss 63100 Clean Classic



Good for over-pronation
Very stable and stabilizing
Nice impact reduction
Good cushion and spring
Not too durable
Can squeeze on the toes
The K-Swiss 63100 Clean Classic takes the number ten spot on our list. This model is a good example of a quality shoe that is made for younger runners. Kids need good supporting running shoes just like an adult does and these shoes from K-Swiss offer just that. They are comfortable, durable, and perfect for the young runners in your life!
Read more
Comfort/Stability
Kids love to run and while they may seem to do it all the time, they do not always have the best form or balance. It is important that they have shoes that offer good support and that keep their feet protected and stable while they run. The K-Swiss 63100 Clean Classic does all of this and more.
Quality/Durability
Shoes do seem to wear a little quicker on the soles than expected according to some reviews, but they are otherwise very good. They provide good heel support and are designed to reduce shock impact and to keep your child's feet positions correctly to address early pronation issues or concerns.
Cost and Value
A pair of K-Swiss 63100 Clean Classic is very affordable compared to other kid's shoes. They are a little on the plain side as far as color and style go but they are a wonderful shoe that your kids will love. These are a great investment and will keep your child happy and running for a long time to come.
Criteria Used for Evaluation
Expert Interviews & Opinions
Most Important Criteria
(According to our experts opinion)
Experts Opinion
Editors Opinion
Users Opinion
By Default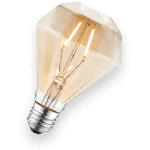 Replace your shoes
You may have that pair of shoes that you love so much and you run in them every day and never want to give them up. Generally, you should be replacing your running shoes after 600-800miles, or every 6-8 months. That way you can make sure you're getting the most out of your shoes, and they're continuing to perform for you.
Clean your shoes
It is important to keep your shoes clean. After you go for a run, wipes down the soles of your shoes and wipe off the upper material as much as you can. Leaving caked on dirt and dust and debris from your runs can cause the material of the shoe to break down and wear out faster. It will also take your shoes look dingy and old. Be sure to follow the label for specific washing and care instructions for your particular running shoe!
Check the soles
One of the first parts of a shoe to wear out, particularly on running shoes is the sole. It is important to check the insole and outsole often. If you have been using the shoes for a while the insoles can become compress and won't offer the support and cushioning it did before. Likewise, the outsoles can become worn after extended use. The tread on the soles can become worn away and you will not have proper traction as you run. Both of these situations can lead to uncomfortable runs and can put you at an increased risk for injury. If the insole or outsole of your shoe is showing signs of wearing down, it is time to find new shoes!
Frequently Asked Questions
q:
How do I find the best running shoe?
a:
The single best thing you can do to ensure you find the running shoes that are right for you is to consider three key things- the type of running you do, if you have any issues or problems with your feet you need to address, and what your budget is. There, of course, is more that will come into play but these three things will help you focus in on the shoes that likely will be best for you and your needs.
q:
How do I clean my shoes?
a:
The best way to clean your running shoes is to wipe them down with a soft damp rag after every run. You will want to remove dirt, dust, and debris so the material is not damaged. Keep your shoes dry and out of direct sunlight when they are not being used. Also, avoid storing them in areas that will get super hot or super cold as this can affect the soles and other materials as well. Finally, be sure to follow the care label if you ever need to wash your shoes.
q:
Is it a worth buying an expensive pair of shoes?
a:
When it comes to running shoes you will get what you pay for so investing $75 now into a quality pair of shoes is a smart way to go. But by the same token, while you want to buy the best brand running shoes you can, there is no reason to pay $250 for a pair of shoes simply because of the branding logo on it. So consider your budget and get the best quality pair of shoes that you can for what you are able to afford at that time.
Subscribe to our newsletters