10 Best Racing Vests Tested & Rated
last updated
Nov 07, 2018
Running, over time, has become an art and one of the many ways that runners practice their art is by racing. Just like a painter or a sculptor, runners have their own
tools
of the trade that improve their performance and help give them the edge they need. One great piece of running gear that takes the functionality of several of these tools and wraps them all up into one is racing vests.
Racing vests often combine features like hydration systems, reflective materials, and accessible storage to bring you all the necessities for a long-distance race where you don't have time to stop and fumble with a
backpack
. With lots of styles to choose from, we've put together a list of the best racing vests on the market to help you find the right fit for you.
We want you to be able to make confident, informed decisions about the tools you use to perfect your own races and running
routines
, so we've also included our criteria for the best racing vests and some of the most frequently asked questions to help you decide.
13
Researched Sources
13k
Reviews Considered
34
Hours Researching
25
Products Evaluated
Accessories
Materials
Weather Resistance
Comfort
Style
By Default
In Depth Review Top 10
Salomon S-Lab Advanced Skin 3
Nathan HPL
Ultimate Direction AK Mountain Vest 3.0
Nathan Fireball Race Vest
Inov-8 Race Elite
UltrAspire Astral
Ultimate Direction TO Race Vest 3.0
SLS3 Running Hydration Vest
Triwonder Marathoner Vest
Evolike Reflective Vest
Table of contents
Criteria Used for Evaluation
Other Factors to Consider
Frequently Asked Questions
Sources
Criteria Used for Evaluation

Accessories
One of the great draws of a racing vest is the storage it offers runners for long races or to keep your hands free and your belongings secure while you're running. Many of the vests on our list have a back compartment that you can use by taking off the vest, as well as front or side pockets that give you easy access to the things you need. If you use energy gels or supplements (like caffeine pills or salt tablets), or if you need to bring along a cell phone or keyring you'll get plenty of use out of this convenient storage. Think about the kind of extras you'll need to bring along with you, whether you're racing, hiking, marathoning, etc. and what kind of storage you'll find the most valuable.

Materials
The best racing vests are composed of light cotton fibers, synthetic fibers, or synthetic cotton blends. Fabric determines how the vest will fit and features such as moisture-wicking abilities, breathability, comfort, and how lightweight it is. Vests made of 100% polyester are ranked among the best among the most breathable and apt at moisture management. Blended synthetic and cotton fibers also provide adequate moisture management properties but are far less than vests made of 100% polyester. Racing vests made from pure cotton will provide the least amount of moisture management and breathability but provide you with a good fit and adequate warmth.
To help a racer be in control of their body's' temperature, in both weather conditions temperatures, the advisable running vest material should be lightweight and of high-performance material designed to remove moisture away from the skin.
The best running vests are breathable and made of a blend of polyester, Lycra, or nylon. They keep you warm and dry during the winter and in the summer they help to regulate your body temperature and provide maximum breathability, comfort, moisture-wicking properties.

Weather Resistance
Typically racing vests are meant for the hot summer seasons, but some are great for colder weather–and even help keep you warm. This is why it's important to choose your vest based on the climate you typically run in. If you are running in cold conditions you will need to layer up and go with vests made of pure cotton. This will help keep you warm and comfortable during your cold runs. During the summer months, a light racer vest is recommended. These are typically made of pure polyester, polyester blend, or pure synthetic fiber. This allows them to regulate your body temperature wick moisture away from your body, and comfortable.
Breathability is of utmost importance during hot summer months–it's important you stay cool and comfortable so you don't overheat, so keep this in mind when choosing your running vest. During the winter, athletes should dress in warm running vest fabrics. It is important to note that whenever you exercise your temperature and heart rate elevates, so you need attire that will help keep these level.

Comfort
Racing vests are usually the most useful during long-distance runs, which means comfort is crucial. If you're wearing uncomfortable gear while running, you'll quickly become aware of how much your body moves and how easily things can rub and chafe. You don't want to get caught in the middle of a race with something that's painful and too uncomfortable to keep wearing.
A comfortable racing vest will be stretchy, adjustable, and breathable. Adjustable straps allow you to create a more custom fit–which helps prevent any chafing due to unnecessary rubbing.

Style
When it comes to style, it's important to note your own preferences and look for a comfortable and flexible option that works best for you. Some racing vests will have an open chest design to better accommodate people with breasts or those who like a minimalist fit. Some will offer more coverage and fit more like a true vest than a backpack. There are plenty of different cuts and designs to choose from, so you'll have a little liberty to individualize your comfort.
Expert Interviews & Opinions
Most Important Criteria
(According to our experts opinion)
Experts Opinion
Editors Opinion
Users Opinion
By Default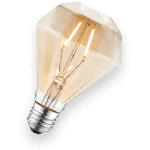 You Need More Than A Vest To Run In The Rain
Although many of the racing vests listed here offer impressive waterproofing and general weather resistance, they aren't the only thing you need to tackle a hardcore running session in inclement weather. In addition to sturdy upper body protection, the most important thing for a runner to ensure safety and stability is a solid pair of trail running shoes.
You Can Replace The Bladder Instead Of The Vest
If you start to notice leaking or a strange taste when drinking from your hydration vest, you don't have to immediately purchase a new one. Instead, most of these problems can be solved by purchasing a replacement water bladder or reservoir. These are significantly cheaper than completely replacing what may still be a perfectly serviceable running accessory.
Other Factors to Consider

Advanced Features
Many running vests come with weather-resistant features, additional protection from the wind and the rain, and help keep your body temperature regulated. They are lightweight thanks to their polyester or polyester blend material–others are made of high quality or compound blends.
While running vests can be worn in mild chilly weather, but more extreme low temperatures will require running jackets or hoodies.
Below are some additional features to look for when searching for your vest:
UPF and UVR protection against rays from the sun.
Reflectivity–enhances the safety of a runner
Accents in the form of piping or reflective fabric.
Moisture-wicking properties
Pockets and storage space–and how accessible are they?
Flat-lock seams that prevent chafing and provide a smooth fit
Thumbholes
Breathable mesh on the inside panel of the vest for optimal ventilation
Check for weather resistant features: waterproof, wind resistant, water resistant, and quick drying ability. These are important because they offer you additional protection from outdoor elements, such as harsh weather.

Color
One important characteristic to take into consideration is the color and reflective features of the product. If you typically like running at night or on busy roadways, reflective fabrics and features are very important. This allows you to be seen by drivers and bikers, reduces the chances of an accident, and increases your overall safety. Do keep in mind that each product is designed differently, and from different fabrics. You should not assume that every item is made with reflective gear. So, if you are planning on venturing off at night, be sure to find a product that will help keep you visible.
Frequently Asked Questions
q:
What size of hydration bladder is best?
a:
This completely depends on your needs and preference. If you're running longer distances and need to be able to hydrate more you may want to go with a bigger bladder so you don't have to worry about refilling. On the other hand, if you know you'll have more opportunities to fill up and don't want to bother carrying the extra weight, you might prefer a smaller size bladder. Keep your needs and your environment in mind when making your decision.
q:
The race I'm running doesn't allow hydration vests–do I have any other alternatives?
a:
Unfortunately, sometimes we're restricted by the rules and regulations specific to each individual race. Don't be discouraged though, there's still plenty of options out there for you. Hydration belts are an easy to wear alternative to their vest counterparts and may be allowed at more races that have banned backpacks or racing vests. You could also try a handheld hydration pack that offers a small amount of storage and a compact design that won't slow you down while you're running. Race belts sometimes have extra loops and storage space to make taking extras with you on race day a breeze.
q:
Does wearing a vest with weight burn more calories?
a:
Typically, Yes. This is because when you have a weighted vest it would mean that you are burning more calories. Eventually, the cardio rate is higher and you will lose more weight as compared to when you have a lighter one.
q:
Do I need to consider style when selecting these vests?
a:
Everyone wants to look good all the time. Despite the purpose or brand, some people hope to consider style and design first when selecting their vests. This complements your gear and boosts your confidence. However, it should not be the first thing to be considered because comfort, material, weight, and convenience come first.
Subscribe to our newsletters