10 Best Racing Vests Tested & Rated
last updated:
May 04, 2020
Whether you are a new or seasoned runner, you are going to love the best racing vests featured below! Not only are these racing
vests
effective and efficient, but they are also comfortable, functional, and built to last.
One of the best pieces of
running gear
you can invest in is a racing vest. The best racing vest provides you with hydration systems that ensure you always have easy access to your water, additional storage features, and many even have reflective features.
Before you invest in one of the racing
vests
featured on our list, you will need to consider the distances you like to run as well as your own personal preferences and comfort needs—so, make sure to be picky and get the right vest to first time around.
Enjoy our list and get to running!
This is the best product on our list that is currently in stock:

CamelBak Ultra Pro
Why is it better?
9 stretch pockets
Comes with two flasks
Spot for bladder
Reflective features
Durable
Lightweight
Breathable
In a
Hurry? Editors choice:

Test Winner: CamelBak Ultra Pro

4
Researched Sources
2.4K
Reviews Considered
12
Hours Researching
18
Products Evaluated
Capacity
Materials
Adjustability
Comfort
Ease of Use
By Default
Criteria Used for Evaluation


Capacity
We looked at how much water each vest can carry as well as any additional storage space the racing vest may have to offer.
All of the products on our list are capable of carrying plenty of water to keep you hydrated during a race. They do this by having both the ability to carry a hydration bladder as well as water bottles. For the most part the designs of the vests are fairly similar, with pockets on the straps that hold the water bottles making them easy to grab, and a compartment in the back that holds the hydration bladder.
A tube will then run from the hydration bladder to one of the chest straps where you can easily access it with your mouth. In addition to water storage, one of the great draws of a racing vest is the storage it offers runners for long races or to keep your hands free and your belongings secure while you're running.
Many of the vests on our list have a back compartment that you can use by taking off the vest, as well as front or side pockets that give you easy access to the things you need. If you use energy gels or supplements (like caffeine pills or salt tablets), or if you need to bring along a cell phone or keyring you'll get plenty of use out of this convenient storage.
Think about the kind of extras you'll need to bring along with you, whether you're racing, hiking, marathoning, etc. and what kind of storage you'll find the most valuable. Then prioritize what's most important and choose an option that will meet your needs.


Materials
What a vest is made of determines it's durability, breathability, and overall quality. So, make sure you take a look at the materials the racing vest is made of before you make your final decision.
The best racing vests are composed of light cotton fibers, synthetic fibers, or synthetic cotton blends. The fabric determines how the vest will fit and features such as moisture-wicking abilities, breathability, comfort, and how lightweight it is. Vests made of 100% polyester are ranked among the best among the most breathable and apt at moisture management.
Blended synthetic and cotton fibers also provide adequate moisture management properties but are far less than vests made of 100% polyester. Racing vests made from pure cotton will provide the least amount of moisture management and breathability but provide you with a good fit and adequate warmth.
To help a racer be in control of their body's' temperature, in both hot and cold weather conditions, the best running vest material should be lightweight and of high-performance material designed to move moisture away from the skin. The best running vests are breathable and made of a blend of polyester, Lycra, or nylon.
They keep you warm and dry during the winter and in the summer they help to regulate your body temperature and provide maximum breathability, comfort, moisture-wicking properties.


Adjustability
In order to be comfortable and perform at your best, you should be able to easily customize the fit to your own unique body. Take a look at how adjustable the racing vest is to ensure it offers the right fit for you.
The last thing you want during a race is to have your hydration vest bouncing around. Not only will this slow you down and impair your comfort and performance, but it can also potentially cause chafing and blisters. Because of this, we looked closely at the strap system of each product. A good racing vest will be highly adjustable so that people with all different body types can use it comfortably.
During our research we found that one of the biggest complaints that people consistently had with their vests was the ability to get a good fit, so we did our best to choose products that were thoughtfully designed with a strapping system that can fit people of all different shapes and sizes. Please be aware, however, that people who are especially skinny or large may have special needs when it comes to finding a racing vest that fits them well.
They may need to somehow customize their vest by either reducing or enlarging the size of the belts and shoulder straps. This can be done the old fashioned way, by cutting, splicing, and sewing on or removing materials, but please be advised that this may invalidate any product warranty and could potentially affect the durability of the racing vest.


Comfort
Performing at your best is much, much easier when you're feeling good. When it comes to anything you wear while you run, you need to make sure you are comfortable no matter how far or how short you run.
Racing vests are usually the most useful during long-distance runs, which means comfort is crucial. If you're wearing uncomfortable gear while running, you'll quickly become aware of how much your body moves and how easily things can rub and chafe. You don't want to get caught in the middle of a race with something that's painful and too uncomfortable to keep wearing.
A comfortable racing vest will be stretchy, adjustable, and breathable. Adjustable straps allow you to create a more custom fit which helps prevent any chafing due to unnecessary rubbing. Another thing to look for is a back panel and shoulder straps that have breathable mesh panels. These panels act as a way to improve airflow between your skin and the vest thereby increasing comfort and breathability.
Aside from analyzing the features of each product we also considered over 1400 user reviews to bring you a well-rounded view of the vests. If we only relied on our own opinions we could easily be caught in bias towards certain products, but by researching a wide variety of experiences we're able to give you the most realistic reviews.


Ease of Use
When you're racing you need to be able to access your water and nutrition quickly and easily. Look for the vests that are easiest to use to ensure that you are getting a racing vest that actually works for you and your needs.
This is an extremely important factor to look at when shopping for a racing vest. Every second lost to fumbling with your gear matters so we were careful about choosing products that have the features and design elements that make them simple to operate. We also considered user reviews to score and choose each product in order to help us expand our knowledge beyond our own viewpoints.
Some things to look at when shopping are the quality of the zippers, velcro, or whatever else is used to secure the pockets. It's an easy thing to overlook while shopping, but during a race, a stuck zipper can be a disaster. Another thing to consider is how easy it is to access the water bottles and hydration bladder mouthpiece.
In order to perform most efficiently, athletes will obviously need easy access to both of these. Finally, an efficient, effective, and easily adjustable strap system is a must in order for you to get your best possible race results. Every second spent unnecessarily adjusting the vest's fit can negatively affect your final race results.
Expert Interviews & Opinions
Most Important Criteria
(According to our experts opinion)
Experts Opinion
Editors Opinion
Users Opinion
By Default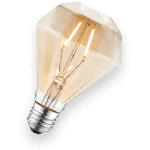 You Need More Than A Vest To Run In The Rain
Although many of the racing vests listed here offer impressive waterproofing and general weather resistance, they aren't the only thing you need to tackle a hardcore running session in inclement weather.
In addition to sturdy upper body protection, the most important thing for a runner to ensure safety and stability is a solid pair of trail running shoes.
You Can Replace The Bladder Instead Of The Vest
If you start to notice leaking or a strange taste when drinking from your hydration vest, you don't have to immediately purchase a new one. Instead, most of these problems can be solved by purchasing a replacement water bladder or reservoir.
These are significantly cheaper than completely replacing what may still be a perfectly serviceable running accessory.
Other Factors to Consider


Advanced Features
Many running vests come with weather-resistant features, additional protection from the wind and the rain, and help keep your body temperature regulated. They are lightweight thanks to their polyester or polyester blend material–others are made of high quality or compound blends.
While running vests can be worn in mild chilly weather, but more extreme low temperatures will require running jackets or hoodies.
Below are some additional features to look for when searching for your vest:
UPF and UVR protection against rays from the sun.
Reflectivity–enhances the safety of a runner
Accents in the form of piping or reflective fabric.
Moisture-wicking properties
Pockets and storage space–and how accessible are they?
Flat-lock seams that prevent chafing and provide a smooth fit
Breathable mesh on the inside panel of the vest for optimal ventilation
Check for weather-resistant features: waterproof, wind-resistant, water-resistant, and quick-drying ability. These are important because they offer you additional protection from outdoor elements, such as harsh weather.


Bottom Line
Visibility
One important characteristic to take into consideration is the color and reflective features of the product. If you typically like running at night or on busy roadways, reflective fabrics and features are very important. This allows you to be seen by drivers and bikers, reduces the chances of an accident, and increases your overall safety.
Do keep in mind that each product is designed differently, and from different fabrics. You should not assume that every item is made with reflective gear. So, if you are planning on venturing off at night, be sure to find a product that will help keep you visible.
Weather Resistance
Typically racing vests are meant for the hot summer seasons, but some are great for colder weather–and even help keep you warm. This is why it's important to choose your vest based on the climate you typically run in. If you are running in cold conditions you will need to layer up and go with vests made of pure cotton.
This will help keep you warm and comfortable during your cold runs. During the summer months, a light racer vest is recommended. These are typically made of pure polyester, polyester blend, or pure synthetic fiber. This allows them to regulate your body temperature wick moisture away from your body, and comfortable.
Breathability
Breathability is of utmost importance during hot summer months–it's important you stay cool and comfortable so you don't overheat, so keep this in mind when choosing your running vest. During the winter, athletes should dress in warm running vest fabrics. It is important to note that whenever you exercise your temperature and heart rate elevates, so you need attire that will help keep this level.
Style
When it comes to style, it's important to note your own preferences and look for a comfortable and flexible option that works best for you. Some racing vests will have an open chest design to better accommodate people with breasts or those who like a minimalist fit. Some will offer more coverage and fit more like a true vest than a backpack.
There are plenty of different cuts and designs to choose from, so you'll have a little liberty to individualize your comfort.
Frequently Asked Questions
q:

Is there a specific size I should go with?

a:

This completely depends on your needs and preference. If you're running longer distances and need to be able to hydrate more you may want to go with a bigger bladder so you don't have to worry about refilling. On the other hand, if you know you'll have more opportunities to fill up and don't want to bother carrying the extra weight, you might prefer a smaller size bladder.

Keep your needs and your environment in mind when making your decision.
q:

The race I'm running doesn't allow hydration vests–do I have any other alternatives?

a:

Unfortunately, sometimes we're restricted by the rules and regulations specific to each individual race. Don't be discouraged though, there's still plenty of options out there for you. Hydration belts are easy to wear alternative to their vest counterparts and may be allowed at more races that have banned backpacks or racing vests.

You could also try a handheld hydration pack that offers a small amount of storage and a compact design that won't slow you down while you're running. Race belts sometimes have extra loops and storage space to make taking extras with you on race day a breeze.
q:

Can I consider style when selecting these vests?

a:

Everyone wants to look good all the time. Despite the purpose or brand, some people hope to consider style and design first when selecting their vests. This complements your gear and boosts your confidence. However, it should not be the first thing to be considered because comfort, material, weight, and convenience come first.
q:

Do I really need a racing vest?

a:

It's totally up to you my friend. Your body is a highly adaptable machine, capable of all sorts of feats that might seem unimaginable. For example, the Dutch extreme athlete Wim Hof set a world record by running a marathon in Death Valley without drinking any water during the race.

He also is very knowledgeable and experienced about such things and uses special meditation and breathing techniques to achieve such incredible feats. While we don't recommend running a marathon without water, there's nothing wrong with mindfully pushing yourself if you so desire. Just be sure to exercise caution and thoughtfulness, and have a backup plan in place.

All in all, the best racing vests are a great option for those of you who want to stay hands-free and ensure that you have the storage space you need.
Subscribe to our newsletters