10 Best Salomon Shorts for Running Reviewed
last updated
Aug 22, 2019
Tucked away deep in the French Alps, Salomon has been engineering some
serious gear for the trails
and beyond since 1947. With such high quality built into each design, It only makes sense to have a 10 Best Salomon shorts guide. They offer some of the newest and toughest activewear technology and having a great pair of active shorts is a must-have for any active lifestyle.
The 10 best Salomon shorts are versatile, breathable, and very durable. We inspected
what Salomon is offering
and came up with a great line up we are confident you will appreciate.
Take a look below at what we came up with while also checking out the FAQS and criteria sections. Getting more acquainted with what we look at to choose the best will give you a more educated decision-making process when choosing the best Salomon shorts for you.
In a Hurry? The test winner after 17 hrs of research

S-Lab Sense Pro
Why is it better?
Very comfortable
Loose-fitting
Excellent moisture-wicking technology
Good range of motion
Good fit
Offer great freedom
Big pockets
In a
Hurry? Editors choice:

Test Winner: S-Lab Sense Pro

6
Researched Sources
1000
Reviews Considered
17
Hours Researching
11
Products Evaluated
Style
Comfort
Advanced Features
Materials
By Default
Best Running Shorts From Salomon
Very comfortable
Loose-fitting
Excellent moisture-wicking technology
Good range of motion
Good fit
Offer great freedom
Big pockets
Salomon S-Lab Pro shorts offer premium breathability and comfort. They support without over constricting and work with pretty much an activity. They wick as well to keep you extra dry on those deep trail runs.
Read more
Comfort
Offering a liner eliminates chafing and offers extra support and helps circulation. The material is soft tot he skin and works well with your natural movement when hiking or running.
S-Lab Pro comes with an extra-wide elastic waistband that is secure without cutting in. It's wider design also helps prevent riding up or rolling in when moving around.
Adding to the comfort and convenience as well as safety are the pockets for your gear and the reflective attributes for low-visibility. You can carry your phone, keys, and other items securely as well as be seen when getting in those evening walks or runs.
Durability
Salomon made a name for itself because of their designs resilience. From their shoes to their shorts, they offer sturdy reliable materials. Their best shorts are made from wicking material that keeps sweat from building up and breaking down their designs.
Value
Salomon isn't cheap, however, they are worth every dime. They last, they are comfortable and are made for those that like to go outside. You won't be sorry you spent the money, think of them as an investment rather than a purchase.



Lots of freedom
Rear pocket
Loose, relaxed fit
Very breathable
Really comfortable
A little pricey given their simplicity
Start are 100% polyester and have a loose, relaxed fit. They stretch well, which gives good freedom and comfort, and they have a rear pocket. They have breathable mesh panels throughout for good breathability. If you want something simple from a good brand, these are a good choice.
Read more
Fit
They fit really well and they are particularly light and breathable. If you want something that allows freedom of movement along with a comfy fit, these are a good option. They don't offer much in the way of support, but their comfort makes up for this.
Quality/Durability
These are high quality, as you can expect from every entry on this list, and there isn't any durability issues.
Cost and Value
All of the shorts on this list are pretty pricey because of their brand, but these are decently priced compared to some of the others.



Great combination of freedom and support
Provide plenty of excellent compression
Reduce soreness and cramping
Good moisture-wicking technology
The Exo Wings Twinskin is a great combination between regular and compression shorts. The outer is lightweight with a free design, and the compression component offer good support all around the leg. They don't chafe, they have reflective branding for visibility and they include one rear pocket.
Read more
Comfort/Support
These are the highest rated support shorts on this list, and they do the job very well. The hips and thighs get good compression , and the support is fantastic, keeping your muscles feeling fresh and ready. These reduce soreness and cramping post run. The layer between the outer and inner shell prevents chafing, and the moisture-wicking technology keeps you cool and dry.
Quality/Durability
As you can see from the above, the quality here is fantastic, and there seems to be no durability issues, so these should last you a long time.
Cost and Value
These are very pricey, but given their technology and design, they are worth it. They're not a casual buy, but if you want something top-quality, they're absolutely worth the investment.



Very light
Good air circulation
Adjustable drawstring
Zip pocket
Comfortable
Durable
The price is a bit more than medium prices
The Agile 7" Short M is a nice length for more cover, easy to adjust elasticated draw-cord for adjusting FIT. For carrying power there is a built-in secure zip pocket. These shorts include designed in reflective clothing tech to ensure you are seen when you run in the evenings.
Read more
Comfort/Support
You will get a consistent cool circulation of air due to the innovative mesh inner, both the outer and inner are made with very light synthetic fabrics. A designed in zip pocket is very useful for carrying small needed items. These allow for very good movement.

Quality/Durability
Constructed from very light and durable polyester at 100%
Cost and Value
These do cost a little higher due to the high quality and durability.
Lightweight
Breathable
Innovative pocket system
Versatile style
May fit too snug around hips for some users
Some people wished pockets were larger
These are a good option for runners looking for a lightweight pair of shorts that can also be worn while doing other things like running errands around town. They have a unique and effective pocket system that can hold keys, money, ID, and/or energy gels and bars. They dry quickly and have a casual and relaxed style.
Read more
Comfort
Due to their relaxed fit and casual style users found these to feel great while they were wearing them. They liked that they weren't as short as some other running shorts so they felt secure while wearing them around town doing errands or other things besides running because they didn't ride as high up on the thigh. The material is lightweight which also adds to their wearability.
Materials
On the seller's page, you'll notice that these are listed as being made of "other fibers". We did some further research and found that they are made of Salomon's AdvancedSkin ActiveDry polyester. This makes them lightweight while also being fairly durable and highly breathable.
Advanced Features
These have 3 pockets that are pretty cool and unique. In the back middle of the shorts, there is a secure zippered pocket that's perfect for keeping your keys, ID, credit cards, and cash safe. Each side has mesh drop-in pockets that are great for storing energy gels, bars, or anything else that may need to be accessed quickly and easily during your run.
Style
These are a little bit longer than most shorts designed specifically for running so they're good for casual use as well. The fit is comfortable and relaxed without being baggy which could interfere with your running.



Decent price point
Good if you want something fairly simple
Nice and comfortable
Zippered pocket
Sits lower on the leg than most others on this list
They're one of the most simple offerings on this list, which isn't inherently a bad thing.
The park design has a long inseam, which makes them sit a little lower than the other shorts on this list. If you like something that doesn't ride high on the leg, these might be a good option for you. The inner and outer short are both comfortable.
Read more
Comfort/Support
These don't offer the support of compression, but they're a comfortable affair and the brief liner feels good. They keep the skin dry with good moisture wicking technology.

Quality/Durability
They have a zippered pocket on the rear and the durability is great!
Cost and Value
These are the closest you'll get to a low-cost Salomon short, so if you're looking for a bargain, they're certainly a good choice!
Inner lining provides support and prevents chafing
Waistband doubles as 360-degree storage with lots of room
Lightweight
Breathable
Expensive for a pair of shorts
Salomon's Twinskin line addresses a problem that a lot of runners have when it comes to support and chafing. They add a boxer like inner liner that helps hold everything in place without being too tight or constrictive. This option is marketed to trail runners although they're great for road runners as well. The waistband doubles as a 360-degree pocket system that is big enough to hold a water flask, nutrition, keys, money, ID, and even a lightweight windbreaker.
Read more
Comfort
Due to their lightweight materials and design, these feel great during long miles on the trail. The inner boxer lining isn't constricting and will enhance your running experience by tackling a common support and chafing issue that many male runners face.
Materials
These are made of 100% polyester, making them highly breathable. They are also durable and lightweight. The waistband is meshed for breathability and comfort.
Advanced Features
The inner lining is a useful design element that tackles a common issue for long distance runners. The mesh waistband is a cool way to incorporate storage into the product that's very unique to this brand.
Style
These are hard to find in colors other than blue, and the definitely look like running shorts, being cut to sit higher on the thighs than options designed more for casual wear.
Great compression for structure and support
Help a lot with recovery
Reflective details
Help you to improve your runs over time
Stretchy pockets
Very comfortable
Pricey, but they are worth it
The S-Lab Exo are tight and use compression technology. They keep you stable and supported and have reflected details. Terrific support throughout the leg as well as aiding with recovery when you're in the middle of a particularly intense regime.
Read more
Comfort/Support
The moisture wicking is great in these and the support is excellent. The compression around the thighs is particularly great, which really helps both after and during a run. The stability of the shorts helps you to support a more natural and productive gait. They are very comfortable.
Quality/Durability
These are of very good quality and durability. The small pockets are nice and stretchy, which is good for carrying gels or a phone.
Cost and Value
Again, they're pricey, but they come with a reputable name and excellent technology.
Waterproof and breathable
Lightweight
Reflective details
Expensive
Just one small pocket
This option features Pertex fabric, which is waterproof and breathable. They also have built-in reflective elements that will help you stay seen and safe in low-light situations. The fit is relaxed and casual so they're good for doing other things besides running, but their not baggy so they won't chafe or interfere with your stride.
Read more
Comfort
The lightweight Pertex fabric, while not as soft as cotton, does feel good against the skin. The cut is casual, therefore they aren't too tight and you'll feel secure in these whether you're running or doing errands around town.
Materials
These are made of Pertex, which is a lightweight fabric that is both waterproof and breathable. It's a high tech option for a pair of running shorts, showing Salomon's commitment to using the best of the best in their products.
Advanced Features
The use of high-tech Pertex fabric certainly counts as going above and beyond, and they also have a single pocket in the back for storing nutrition, money, and/or keys. They also have reflective details to help keep you safe in low-light situations.
Style
Users won't look like the coolest kid in town, but not the dorkiest either. They have straight legs and a casual, relaxed cut but definitely aren't baggy.



Nice high design for lots of freedom and no restriction
UV protection
Good stretch and flexibility
Comfortable and feel good
A little expensive given their relative simplicity
XT 2 Lite have UV protection and ride very high on the leg, which makes them a good option if you like something with a high fit. They have good stretch and a flexible fit. These have an inner brief for comfort and they have good motion due to their size.
Read more
Comfort/Support
These don't have the support or stability of some on this list, but they give nice freedom. The fit is great for those that prefer a high design. They are comfortable and feel nice on the skin.
Quality/Durability
Good quality, good durability and a nice small zippered pocket on the back.
Cost and Value
These are cheaper than some others on this list, but given their fairly basic design, they are still pretty expensive.
Criteria Used for Evaluation


Comfort
The most important factor to consider when choosing the right pair is comfort. Comfort affects any sports gear that an athlete wears since it will affect the whole experience during exercise. If an old pair of denim cut-offs is the most comfortable option for an individual, then they become the best running shorts. Comfort is not just important when the shorts are first put on as many men find that even the most comfortable shorts can cause extremely uncomfortable chafing after a long run. That being said, finding the most comfortable pair is much easier when all options are carefully evaluated.
Too many male athletes, most running shorts might look pretty similar. Though it's important to note that there is, in fact, no real difference between those sold to men and those sold to women. There is a difference when it comes to women's and men's products that contribute a lot to making a difference in comfort and performance based on the body type of the individual. For this reason, when buying a pair, it is important to make sure which gender they are designed for and to buy accordingly.


Materials
Shorts come in a variety of different materials, but some might be better suited for running than others. As a general rule of thumb, anything that can hold moisture is typically a bad idea for running shorts because the damp fabric is one of the main causes of chafing and discomfort. This means that cotton and nylon shorts may not be the best options since they do not allow moisture to evaporate very quickly. Shorts that are made of various polyester blends may provide a better choice because these materials are commonly used during sports and are mainly designed to allow for quick evaporation of sweat. Shorts made of a silkier type of material can also work wonders towards reducing chafing. Also, make sure you don't have any skin reaction to the material. Another important factor when looking at the material is whether the material is washable and how durable the material is with regards to wear and tear. A good material should be durable and last be washable. Running shorts should be made of lightweight, wicking, and breathable material, no matter what the style is of the short. This is true even of the cycling style of shorts, where there will be a much higher lycra content.


Advanced Features
Additional features help in determining the comfortability of the gear. Features such as liners, underwear, and pockets are commonly built into many designs. Depending on preference, you can find none, one, or all three of these features.
Liners and Underwear
Many male runners are not aware that some options should, in fact, be worn without underwear. These types are designed with a liner that provides enough support while offering less chafing and a greater range of motion to the runner. When shopping for a pair, it is important to determine if there is a liner, and if so, whether or not having such a liner is desirable. This is because it will determine whether you want to wear underwear beneath your running shorts. Some men prefer to wear a jock strap underneath, but this is not necessary with a liner present. Liners may vary in terms of length and material. Some are designed to be longer and to create the illusion that a man is wearing boxer shorts. Some liners are designed for odor control or to keep moisture away. Liners are designed to not have seams that can cause chafing.
Pockets
Pockets are very important especially if you plan on going for a run and you have to carry your car keys or house keys with you. Pockets also provide additional storage for a runner who might want to carry sporting supplements like energy gels while exercising. Pockets are valued by most runners because they can act as an additional storage area. They not only enhance the appearance of a running short but then prove to be useful in carrying the most important basic stuff that you will need during your running workout. They make running more comfortable, by being able to hold the extra weight securely. The pockets can be zipped or not, but then the zipped pockets are most preferred because they not only hold the items securely but then also there is no possibility of them slipping out of the pocket and getting lost. When in the market for the right gear, do consider the pockets and make sure that the pockets will be able to hold all the extra small things you will need during your work out, be it your car keys or just some small energy chews.
Most options either do not have a pocket or have a pocket that is too small to fit anything of great importance. Many running shorts do have a key pocket, but some men may find that this pocket is too small for all that they may wish to store during a run, such as a credit card or a mobile phone.


Style
There are options made specifically for running. They often are quite short, which may make some men uncomfortable, but they allow for a greater range of motion. Other common choices are compression and basketballs shorts, both of which offer their own particular set of advantages. The best are typically those that do not allow moisture to remain for very long, as this can lead to chafing. There are different types of that are mostly used by men for running. A runner could get comfortable in any sports short and use it for his or her routine exercises, but there is the variety of options from female to male, young and old and definitely different shapes, sizes and designs. Choosing the specific type now gets to the runners' preference and consideration of both comfortability, functionality and the design and brand of the running short. Different runners have a different selection when it comes to the type of running shorts they want and need.
Running Shorts
Running shorts are shorts that are specifically designed for runners. They are usually designed to allow for smooth leg movements as well as to minimize any chafing. For this reason, they tend to be short. They range in length, but generally do not hang longer than the top of the thigh and do not extend far past the crotch. For some men, wearing such short shorts can be uncomfortable in public. While running shorts can reduce chafing for many men, those who find that their thighs rub together may find that longer shorts made of a silky material may be a better option.
Split Leg and V-Notch Running Shorts
Split leg and v-notch running shorts are very similar in that they have a split on either leg that allows the runner's legs to extend as far as possible, which can make a crucial difference in a close race. Many casual runners also enjoy wearing these shorts because of the extra range of motion that they offer up. Perfect if you want to avoid any chaffing while running.
Full Split
One of the most popular among athletes. These allow maximum movement of the legs due to the side slits in the design. The slits allow for natural movement of the legs, as you jog, run or make that splint. These can either have liners or not, but then it all narrows down to the personal preference of each athlete. Some feel that the liner enhances coverage of the skin, though some see the liner as an additional "baggage" that will interrupt them during their running. But then these shorts are not preferred by runners who feel that they have minimal coverage of the legs hence one can feel a little too exposed. Self-conscious runners totally avoid the full split running shorts. Maybe, they can be longer, but then they wouldn't be split shorts.
Compression
Compression shorts offer a good deal of support and fit very closely into the body. These are most commonly worn by bicyclists but can be popular with runners as well. Compression technology keeps muscles warm, which is a key factor for many runners, especially those who wish to work out in the cold weather. These shorts also reduce the effect of potential impact on the muscles, which might possibly result in a deteriorating effect on fabric after a long period of running. Some men may find compression shorts a bit too revealing for running in public or may be sensitive to just how compression shorts might look on a man with more body fat. For this reason, some choose to wear them as underwear beneath a pair of running shorts. If this is the case, it is better to find a pair of running shorts that do not have a liner.
Basketball
These are very commonly worn for running because they offer a decent range of motion and can prevent chafing for men who have thighs that rub together while in action. Though not made for running, basketball shorts have slowly gained the preference for this activity. Basketball shorts are much longer than running shorts and can be a popular option for this reason alone. It should be noted that basketball options do not have a liner and that underwear or a jock strap is generally worn while wearing basketball shorts for running. They tend to offer more comfort and no chaffing when engaging in physical activity.
Bicycle Type
The fit for these is much tighter on the legs. Some athletes or rather runners are into dressing in shorts that have very much comparison with bicycle cycling shorts designed with no padding. These are tight to the skin, keeping hold of the athlete's muscles firmly when the athlete is exercising. The runners who love and prefer this kind of running shorts basically love this type because of its ability to compress the muscles of the runner. Compressible options have a quality of keeping the muscles warm during his or her exercises and prevent the runner from moving around too much hence preventing impact. Compression tights are also a popular option because they prevent or give little chances of chafing due to their ability to hold closely the muscles of the runner.
These type of running shorts though scarce mostly some male runners because they feel and think that the compression ability reveals too much of the masculine body which they find indecent. Thick, fat and chubby female runners also shy from this style because they reveal their body in a way that is uncomfortable to them and therefore feels that these are more suitable for skinny or middle bodied individuals. These may help a lot in increasing the flow of blood in a runners body and reduce minor injury to the athlete's body.
Expert Interviews & Opinions
Most Important Criteria
(According to our experts opinion)
Experts Opinion
Editors Opinion
Users Opinion
By Default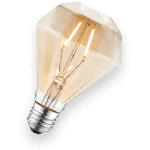 Materials are more important than you think
You want running shorts to be as comfortable as possible but this starts with the materials, not the cut and design. When shopping for running shorts pay attention to materials, you will get what you pay for. Moisture-wicking materials will keep you cool and dry. Salomon spends a lot of time into putting comfort in their shorts keeping that at the top of the list.
How confident are you?
Let's be honest here; running shorts are usually pretty short and expose a lot of your thighs. If you're either not that confident with your body and/or you want a pair of shorts that can be worn to social and other casual functions without drawing too much attention, you may want to look for a pair of shorts that runs a bit longer than most running shorts. We have a couple pairs on our list that fit the bill.
Other Factors to Consider


Fit
Running shorts are a highly useful piece of athletic clothing in spite of their relative simplicity and small size. The right pair should be comfortable above all, especially if the athlete plans to run for long periods of time or on a consistent basis. Uncomfortable bottoms can cause chafing or simply make the activity more difficult than it needs to be. In order to find the best pair, it is important to investigate the different styles and materials available. Choosing what is right for a particular run will be dependent on a variety of factors including weather, the speed of running, likelihood of chaffing etc.
Running dictates comfort, and with specialized clothing, comfort is largely influenced by the personal preference of each individual. One pair might be perfect for one person but then it might be rejected by other people. Though it's very obvious that most males are always using normal bottoms during their exercises. Runners prefer shorts depending on tightness (compression ability of the shorts) and the general length. Other features that are considered such as the liner also play an important role.
Frequently Asked Questions
q:

Why should I wear running shorts?

a:

Running gear is made differently than daily clothing. It is made with materials that aid in sweat absorption while moving better with intense movement. The best running shorts also tend to be made more durable with your legs in mind.

Although running shorts come in many styles, they all are made to serve the purpose of assisting you in running longer and sometimes faster. From compression designs that assist in blood flow to short aired styles that keep you free of any sort of constriction, it is all based on preference. Outside of that material and durability are why you should always have a good pair of running shorts on hand if you are serious about a running lifestyle.
q:

What materials are used in construction?

a:

This just depends on what the manufacturer or brand has come up with. No matter the material though you need to make sure it is not going to hold moisture and create discomfort when active.
For example, jeans are not ideal because they do not dry fast, they rub and are heavy. Materials pay a huge part in the best Salomon Shorts because they wick and dr fast. They are durable yet arid and offer soft, Chaffe free options that work with the body.

A lot of material blends have the wicking we mentioned with spandex or other stretchy material to add compression without constriction. This sort of design helps blood flow and can assist in making the wearing experience much more desirable. Most of the material used is made for comfort in running design versus fashion. So remember this when looking for the best shorts to fit your needs.
q:

What type of running shorts are better?

a:

No one design is the best all-around. This all depends on what fits you best. We search through consumers reviews as well as test the products and we find the best based on our extensive research.

However, what makes the best design is based on what you prefer. When going long distance, most runners like a mix between short and compression depends on the muscles and how you've used them. Other runners like longer less restrictive designs and we have found these are great for shorter runs and other activities that may follow.

Compression shorts are good for aiding in blood circulation and form to the body to help control muscle fatigue. These are great for those that are also into cycling and other cardio driven sorts.

As we said, it just depends on you and what you are looking for. Regardless, you always want something that is going to move and flow with your style of work out. That is why there are so many great options to chose from, not everyone is built the same.
q:

Do I need to wear underwear beneath my running shorts?

a:

Yes, specifically if they lack inner briefs. If your running shorts happen to be very tight or form-fitting, then you can skip wearing your underwear as this will reduce the chances of chaffing during your work out sessions. Also, it's important to note if you have any allergies or skin related issues. If yes, then its best you just go commando. Though, some running shorts will also have an inner brief which will help with support (particularly for men). When buying shorts, it is pretty important to remember that men and women are constructed differently and although there are some unisex options on the market these don't generally work as well for runners as one designed specifically for your gender.
q:

Should I wear shorts over running shorts?

a:

Wearing shorts over tights increase the friction between your legs, adds bulk and causes bunching as you run. (That draws far more attention to your derriere than just tights and sticks you with twice as much laundry.) Pick one and wear it with confidence. When worn in the correct size for your body, running shorts are perfectly appropriate to wear no matter what size you are.
Subscribe to our newsletters