Best Vitamin B Complex Supplements
last updated
Jan 28, 2019
Vitamin B is important for runners, and all humans, for several reasons. It helps our nervous systems to function properly, as well as assisting our
blood cells
in staying healthy and happy. In fact, vitamin B is essential in the creation of our DNA so quite literally we would not be alive without it. Needless to say, vitamin B is an essential ingredient to life and especially important for highly active people such as runners. It can be found in whole foods such as dark, leafy vegetables like
kale and broccoli
, fish,
meat
, eggs, citrus fruits and other foods. We found 10 of the best vitamin B supplements of the market and bring them to you here.
In a Hurry? The test winner after 18 hrs of research

Garden of Life Raw B Complex
Why is it better?
Energy enhancing
Good for vegans
Free from preservatives
Free from animal extracts
Aids nervous system
Dose - capsules
In a
Hurry? Editors choice:

Test Winner: Garden of Life Raw B Complex

13
Researched Sources
1600
Reviews Considered
18
Hours Researching
20
Products Evaluated
Potency
Effectiveness
Value
Ease of Use
Brand
By Default
In Depth Review Top 10
Garden of Life Raw B Complex
Nature Made Super B Energy Complex
Jarrow Formulas B-right Complex
Country Life
Solgar Vitamin B-Complex
Nature's Way
Thorne Research
MegaFood
Nutricost High Potency Vitamin B Complex 460mg
NOW Vitamin B-100
Table of contents
Criteria Used for Evaluation
Other Factors to Consider
Frequently Asked Questions
Sources
Our Top 10 Best Vitamin B Complex Supplements
1

. Garden of Life Raw B Complex



Energy enhancing
Good for vegans
Free from preservatives
Free from animal extracts
Aids nervous system
Dose - capsules
Some prefer tablet rather than capsule
If you're looking for an all-encompassing vitamin B complex filled with probiotics and enzymes, you've found the right supplement! This vitamin B complex will reduce your stress levels and improve your cardiovascular health as well.
Read more
Ingredients
Good news, Zero gluten, zero magnesium stearate, no hydrogenated fats, no artificial sweeteners, zero artificial colorings, no coatings, gluten free, suitable for vegans, no egg, zero and not peanut extract.
FOR THE NERVOUS SYSTEM. Aids functioning for the nervous system and maintaining healthy nerve cells structures
FOR ENERGY ENHANCING B vitamins assist in converting carbohydrates over into energy, the breaking down of fats & proteins while also support ing muscles ( GI Tract).
MOOD SUPPORTIVE. B vitamins contribute to healthy cognitive perception and nerve functionality and are known to aid memory capability.
FULLY FREE FROM. egg, magnesium stearate, artificial sweeteners, hydrogenated fats, peanuts, gluten, and colorings.  
DAILY DOSE: Up to two capsules each day. 
Value
Cost a little higher than some similar brans for a good quality additive
2

. Nature Made Super B Energy Complex



Increased energy reported
Odorless and flavorless
Quite affordable
More energy output level
Users reported only receiving a bottle that was half full
Have you found that your vitamins are too big to swallow? Are you looking to boost your energy levels? Then this particular vitamin B complex supplement may be just for you! These easy to swallow pills just might help you feel great and full of energy!
Read more
Results
One user found that these soft gels help reduce and prevent the severity of her migraines. Others have found they gain more energy from the pills and get more sleep than usual.
Ingredients
This supplement has a combination of essential B vitamins including folic acid, biotin, riboflavin, niacin, thiamin, pantothenic acid, and B6.
Cost and Value
The cost of this vitamin B complex supplement is on the more affordable end. Nearly all consumers would be able to purchase this brand. However, some reviewers stated the bottle was only partially filled.
3

. Jarrow Formulas B-right Complex



Very nice quality
It's easy to digest
Advanced Energy Level
Great value
Some said that there's excess of B6 which may not be good for everyone
This is the next product in this category that is suitable both for vegans and vegetarians. This one may be your next purchase as it's really worth testing out.
Read more
Results
Most buyers really liked the product. One man said that it would be not only perfect for runners but also for those who have problems with absorbing folate and B vitamins because of genetic deficiencies. Most people also felt the big difference when it comes to energy level.
Ingredients
The most important ingredients are Biotin, Choline, Thiamin, Vitamin B12, and Vitamin B5, Pantethine Vitamin B6 Folate, Riboflavin, Niacin Inositol, Magnesium stearate and calcium phosphate.
Cost and Value
For about 13 dollars, you get 100 capsules. This is a great deal if you don't want to spend a lot on your supplements.



Effective
Contains well-rounded ingredients
Company makes their own products
Made in the USA from quality ingredients
Certified vegan, non-GMO, and Kosher
Some users felt dose was too high
This is a vegan option that doesn't have the typical smell associated with lots of other products. The company takes a lot of pride in the high quality and purity of their ingredients and the supplements they make. It's certified gluten-free and is also kosher. It's also wheat and soy free and does a good job of promoting a healthy nervous system.
Read more
Potency
Users found that this did a good job of increasing their alertness and giving them more energy throughout the day. One user felt the dose was too high but it seems to be an isolated instance.
Effectiveness
It contains more than just B vitamins to give you a well-rounded source of energy and brain-boosting power for a higher level of alertness.
Value
Pretty affordable.
Brand
This company takes pride in making their own supplements unlike a lot of companies that just put their label on another maker's product. They are located in upstate New York, so this one is made in the USA.
5

. Solgar Vitamin B-Complex



Non-GMO
Gluten free
Quite affordable
Contains the essential Vitamin Bs and Folic Acid
Some customers complain of its taste
This B-Complex vitamin by Solgar come highly recommended and rated. These are an excellent and affordable option and have been ranked among the best of the best among many!
Read more
Results
This supplement will improve your energy and help speed up your metabolism. They also assist with your mental focus and support a healthy CNS.
Ingredients
This B-Complex supplement will provide you with vitamins B1. B2, B3, B5, B12, Biotin, and Folic Acid. It is Non-GMO as well as vegan, gluten-free, and free of artificial sweeteners and preservatives.
Cost and Value
This one is considered moderately priced but you still get quite some value for it since it contains all the essential vitamin Bs



Affordable
Effective
Easy to take
This company has been making high-quality supplements for over 50 years. This product has been enjoyed by users and found to be very effective. The dose is right on point, not too high and not too low. A couple of users noted a fishy smell when opening the bottle but this is fairly typical of B vitamin complexes.
Read more
Potency
This on has 50mg of all 10 of the essential B vitamins. Users find it to be highly effective. Make sure you're taking it in the recommended dose, as in this case too much of a good thing can actually be harmful.
Effectiveness
Users reported increased energy and mental clarity, as well as improved hair and nail texture from the included biotin.
Value
It's one of the most affordable products on our list.
Ease of Use
Reviewers reported that the soft gel capsules are easily swallowed.
Brand
Having been in business for over 50 years this company has an excellent reputation and every reason to keep producing quality supplements so their name stays that way.



These really help to lower the stress levels
Great ingredients
Great tested energy boost
Only $40 for up to 60 capsules
Some reviewers said that they got stomach upset
This brand works with many medical groups and research institutes to provide a great supplement for a healthier lifestyle. All you need to do is just take one to 3 capsules daily to feel more energy and power. Is it worth buying- let's check it out!
Read more
Results
Many people said that it really helps to stay calm. Tested by runners, it provided a lot of energy and the runners were more focused. One runner said that it really gives a great boost of energy.
Ingredients
The product has no detrimental additives, colors or flavors. On capsule contains vitamin B12, B6, thiamin, folate, biotin, pantothenic acid and many more to help you to boost your performance. It doesn't contain sugar, soy, dairy, and magnesium .
Cost and Value
You need to pay about 14 dollars for about 60 capsules so it's not very expensive. This product is also not derived from yeast. There's extra vitamin B5 to help your adrenal to work better.



Added biotin is good for skin, hair, and nails
Very effective at raising vitamin B levels
Certified vegan
Kosher
This is another vegan option that gets its B vitamins from whole foods such as broccoli, kale, and brown rice. It's certified vegan, Kosher, and non-GMO, and can even be taken on an empty stomach.
Read more
Potency
The addition of biotin in this product gives it all the positive effects of a B vitamin supplement while also helping to give you clear and healthy skin, hair, and nails.
Effectiveness
Users were really happy with how well this worked. A couple showed lab results where their B vitamin levels were at perfect levels after taking this, and other stated that sometimes you take vitamins just on faith but don't feel anything but this product actually helped them feel really good.
Value
It's more expensive than most other options on this list but nobody complained because of its effectiveness.
Ease of Use
The capsules are a bit large and may be hard to swallow for some users.
Brand
This company is very well regarded in the supplement community and takes pride in their products and ingredients. They are registered as a B Corporation which is a type of company that is founded on the basis of doing good for the community and society. Sounds like our kind of folks.
9

. Nutricost High Potency Vitamin B Complex 460mg



A broad spectrum of top quality vitamins
Zero GMO
Zero preservatives
Vegetarian-friendly
High positive potency level
Cost a bit higher than some brands
When we want to ensure our bodies are receiving the right amount of nutrients to maintain a balanced system, Nutricost offers a B complex which has a high level of potency.
Read more
Ingredients
This supplement brings an effective delivery of a high potency beneficial complex formula. It is a combination of vitamins B1 - B2 - B3 - B5 - B6 - B7 - B9 - B12 - C 460mg of health balancing vitamin - B Complex in each capsule.
Quality
You get 120 Vegetarian Capsules in each Bottle with no GMO products and fully gluten-free and no chemicals or preservatives.
Cost and Value
This brand is considered to be slightly costly but offers fantastic value for your money.



Vegan
May help users who have experienced nerve pain or damage
Quite affordable
Strengthens hair particles
If you're a vegetarian or a runner looking to gain more energy and a healthier nervous system, you may want to buy these supplements! They're full of natural ingredients meant to boost those energy levels.
Read more
Results
This is a great product for anyone who has experienced nerve damage or neuropathy. Also, it improves your focus and energy throughout the day. If your hair is thinning, this is also a great purchase for strengthening hair particles.
Ingredients
This product includes the ingredients thiamin, riboflavin, niacin, vitamin B6, vitamin B12, folic acid, pantothenic acid, chlorine, and biotin.
Cost and Value
The cost of this product is affordable for nearly everyone looking for B vitamin capsules. There are only a few similar supplements cheaper on the market.
Criteria Used for Evaluation
Expert Interviews & Opinions
Most Important Criteria
(According to our experts opinion)
Experts Opinion
Editors Opinion
Users Opinion
By Default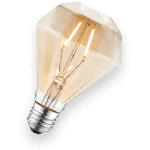 Vitamin deficiency
Missing out on your Vitamin B can mean you feel fatigue, and/or confusion or even go so far as becoming anemic.
Vegans
You may be missing out on certain vitamins prevalent in animal products when you follow certain diet lifestyles. Make sure you supplement anything you're not getting day-to-day.
Other Factors to Consider
Frequently Asked Questions
q:

What is a Vitamin B Complex?

a:

A supplement labeled as a "Vitamin B Complex" means that the advised dose will contain all eight of the B Vitamins. This makes it easier for the consumer to ensure they are getting all the adequate amounts of B vitamins.
q:

What are the eight B Vitamins?

a:

The eight B Vitamins are B1 (thiamine), B2 (riboflavin), B3 (niacin), B5 (pantothenic acid), B6 (pyridoxine), B7 (biotin), B9 (Folic Acid) and Vitamin B12.
q:

What specific functions does each of the eight B Vitamins serve?

a:

For the most part, all of the B Vitamins aid in metabolic functioning and the creation of energy, as well as in tissue and muscle repair, as well as blood cell production. Each of the B Vitamins is crucial in helping the body turn food and nutrients into usable energy. The following summarizes the role of each of the eight B Vitamins.
Thiamine/B1 aids primarily in the release of energy from carbohydrates. Riboflavin/B2 aids in the release of energy in the electron transport chain during the production of ATP, and in metabolizing fatty acids. Niacin/B3 plays a key role in metabolizing glucose, fat, and alcohol. Pantothenic Acid/B5 helps to oxidize fatty acids and carbohydrates. B6 aids in the breakdown of amino acids and biotin/B7 helps metabolize lipids, proteins, and carbohydrates. Folic Acid/B9 plays a major role in cell division, growth, and repair and B12 metabolize carbohydrates, lipids, and proteins while helping produce blood cells in bone marrow.
q:

What health problems can Vitamin B's help?

a:

Since Vitamin B plays a critical role in blood cell production and metabolizing nutrients and food to create energy, individuals suffering from certain types of anemia may begin to feel better with a Vitamin B supplement routine, especially when paired with iron supplements in the recommended doses. Vitamin B12 may be especially helpful for those suffering from certain types of anemia.
Vitamin B Complex supplements may also help lower cholesterol, maintain proper brain functioning, improve skin, lower cardiovascular risks, and help treat diabetes and regulate blood glucose levels. As always, ask a doctor before beginning any sort of supplement regimen.
q:

How does alcohol affect Vitamin B absorption?

a:

For those individuals who consume, on average, more than one alcoholic drink per day, Vitamin B may not be as readily absorbed because alcohol interferes with the body's basic metabolic functions that circulate and absorb B Vitamins, especially Folate.
q:

What does Vitamin B deficiency look like?

a:

An individual with Vitamin B deficiency may have chronic fatigue or even anemia, diarrhea and other gastrointestinal issues, experience mental exhaustion or cloudiness, irritability, anxiety, and depression.
q:

What are the best food sources of Vitamin B?

a:

Vitamins are found in a wide variety of foods, including in most animal meats and by-products, and in dark, leafy greens and whole grains. Key sources of Vitamin B include red meat, fish and shellfish, eggs, cheese, dairy milk, legumes, citrus fruits, whole grains, and fortified cereals.
q:

Does the Food and Drug Administration (FDA) regulate Vitamin B doses?

a:

No, the Food and Drug Administration doesn't regulate supplements and herbs. Therefore, it is important to be aware of any possible allergies you have, and always be sure to read product labels to be sure of dosage amounts, any warnings listed, ingredients, etc. And of course, always speak with a qualified health care provider about starting supplementation.
Subscribe to our newsletters