Best Vitamin B Complex Supplements
last updated:
Mar 02, 2021
With all of the different brands and retailers out there, the best vitamin B complex supplements can be difficult to find—which is why we've done the work for you! We've gone through countless reviews and done quite a bit of research to bring you the best of the best!

The vitamin B complex is a great addition to the diet of not only runners but everyone alike. B vitamins will help your nervous system continue to work properly, ensure your blood cells stay healthy, and help your body stay in tip-top shape! While you can get B vitamins from foods like kale, broccoli, fish, and eggs, Vitamin B complex supplements will ensure that you get the right amount every single day.

If you don't already incorporate Vitamin B supplements in your diet, take a look at the products we reviewed below to find the one for you!
In a Hurry? The test winner after 8 hrs of research
Garden of Life
Why is it better?
Energy enhancing
Good for vegans
Free from preservatives
Free from animal extracts
Aids nervous system
Dose - capsules
In a
Hurry? Editors choice:
Test Winner: Garden of Life

6
Researched Sources
1.6K
Reviews Considered
8
Hours Researching
20
Products Evaluated
Potency
Effectiveness
Value
Ease of Use
Brand
By Default
Our Top 10 Best B Complex Vitamins
Criteria Used for Evaluation

Potency
All the supplements in our best b complex 2020 list were reviewed for potency.
Athletes know the importance of a quality diet and good nutrition. Getting in the right amount of fats, carbohydrates, and protein for your body is essential for peak performance and for powering you through long runs, gym sessions, or just your weekend warrior to-do list. Getting in key vitamins and minerals is no exception – without proper vitamins and minerals, our bodies and their basic functions simply cannot perform properly.
Vitamin B is especially important to athletes because of the critical role it plays in various metabolic functions and muscle tissue repair. If your diet is lacking in getting enough Vitamin B into your system, it is of the utmost importance that you get an adequate intake from a supplement. But we know that if you are going to take the time and energy to take supplements, they've got to be good. Below is a list of criteria we used to rank the reviewed Vitamin B supplements.

Effectiveness
When it comes to effectiveness, our list contains only the best b vitamin complex supplements.
Above all things, supplements need to provide the added nutritional benefits that they claim. Otherwise, what is the point in taking them at all? Especially for athletes, the individual should be able to feel and see a noticeable difference in the way they are physically performing. For others, a difference in simply how you feel doing day-to-day tasks should be noticed, and medical and lab tests should be able to show scientifically the impact the supplement is having on your overall health.
There are several individual B vitamins that, while all closely related, each serve a slightly different purpose. In sum, B Vitamins aid in metabolic activities and processes, and help build and repair blood cells and muscle tissues. Athletes especially often take B Vitamins to assist in the more efficient metabolization of carbohydrates, fats, and proteins into usable energy, as well as to speed up the recovery process after a tough workout.
The bottom line is that, if you're going to take the time to include a supplement regimen into your daily routine, you should see results. Whatever your sport of choice, if you take a Vitamin B supplement, you should be seeing the positive impact it has on your energy levels and recovery time.

Value
Value and return of investment are important when it comes to supplements. Especially since all the supplements don't work overnight and require continuous consumption. That's why we made sure that only the best b complex supplement reviews have been included in the list.
Nobody wants to spend money on supplements and not see a decent return on investment. Just incorporating one supplement into your daily routine can be slightly costly – but especially if you are going to incorporate several supplements into your regimen, you'll want to do your research and make sure you're getting the best bang for your buck. Supplementing your diet with additional vitamins can quickly add up, financially speaking.
The first way to ensure it's money well spent supplementing B Vitamins in your diet would be to purchase a brand that is a "B Vitamin Complex." There are actually eight individual B Vitamins – Thiamine (B1), Riboflavin (B2), Niacin (B3), Pantothenic Acid (B5), B6, Biotin (B7), B12, and Folic Acid. All aid in metabolic processes and tissue repair, but are still slightly individually unique. A B-vitamin Complex supplement will have all eight B Vitamins incorporated into one pill. And there's a very low risk of adverse side effects or overdosing on B-vitamins, so you do not need to worry about over-consuming one type of B Vitamin versus another. All of the products included in our list of best Vitamin B supplements are complex supplements.
Also, something to think about when considering value is how many pills are included in one bottle or package of the supplement. Obviously, the more the merrier in this case. Most people will be taking their supplements once a day, so the likelihood of not consuming all the pills before the expiration date is low if you plan to seriously commit to a regimented supplement routine.
Another way to increase the value of your B Vitamin supplement is to find one that offers additional nutritional and physical benefits. Some of the supplements reviewed here have the added benefits of offering improved nail, skin, and hair condition and strength as well as increased alertness and awareness.

Ease of Use
Mom always taught you to chew your food before you swallow. Unfortunately, you can't really do that when you are taking non-chewable pills or tablets – unless you want to swap hard-to-swallow because of pill size with hard-to-swallow because of an awful taste experience! Your B Vitamin pills should be small enough to swallow easily with your morning glass of orange juice.
B Vitamin supplements are also safe for children and older people to take regularly, so it is especially important to have a pill that is not as much of a choking hazard and is smaller and easier to swallow. Different recommended amounts of each B Vitamin exist for individuals of different ages. (The same is also true for those women who are pregnant or breastfeeding – see below.) Recommended doses also differ between men and women.
The Institute of Medicine recommends the following guidelines for Vitamin B Complex doses: in general, healthy adult men and women need 2.4 mcg of Vitamin B12, 1.3 mg of Vitamin B6, 400 mcg of B9/folic acid, 5 mg of B5/pantoethinc acid and 40 mcg of B7/biotin. Women need 14 mg of B3/niacin, 1.1 mg of B1/thiamin and 1.1 mg of B2/riboflavin, while it is recommended that men get 16 mg of3/niacin, 1.2 mg of B1/thiamin and 1.3 mg of B2/riboflavin.

Brand
There isn't one single best brand vitamin b complex. We made sure we offer you several options to choose from.
There are a wide variety of forms in which to take your Vitamin B Supplement, and all of these forms are included in our best vit b complex list. Vitamin B Complexes range from chewable tablets and gummy tablets to dissolvable pills meant only for swallowing to liquid forms that can be added to your morning coffee or even to water.
Different people respond differently to the various forms, so it's best to just know your body before you begin taking a supplement. A good place to start is by considering your stomach. Capsule forms of supplements are more readily digested and broken down, and typically won't leave you with as much nausea or feelings of an upset stomach like other forms might.
However, chewable and liquid forms tend to taste better, and thus are more palatable. These would be especially beneficial for individuals who already struggle to swallow pills. (But then again, even when companies try to improve taste, there may still be bitterness, sourness, or just general unpleasantness. If you are more concerned with taste, then just avoid it altogether by opting for a swallowable pill form of B Vitamin.)
Expert Interviews & Opinions
Most Important Criteria
(According to our experts opinion)
Experts Opinion
Editors Opinion
Users Opinion
By Default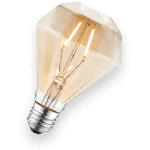 Vitamin deficiency
Missing out on your Vitamin B can mean you feel fatigue, and/or confusion or even go so far as becoming anemic.
Vegans
You may be missing out on certain vitamins prevalent in animal products when you follow certain diet lifestyles. Make sure you supplement anything you're not getting day-to-day.
Other Factors to Consider

Features
The thing about the taste of supplements is… you hope there isn't one. Unless you are taking flavored gummy or chewable supplements, you simply want to be able to take the vitamins and reap the nutritional benefits without suffering through a bad taste experience. Bitter, sour, or chalky supplements can, figuratively and literally, leave a bad taste in your mouth.
On the other hand, if you are going to invest in gummies or chewable tablets, then the taste that you are paying for better be good, and true-to-name in that the strawberry flavor tastes like strawberry and the grape flavor tastes like grape, all and the without being overly sweet or sugary. The same can be said for odor: an odorless supplement is the best kind of supplement. Nothing will deter you from taking your vitamins when you need to like having to endure a supplement regiment that absolutely reeks.
This is especially true for those of us who like to take our supplements in the morning, first thing. Nobody wants to start their day that way, and for most people, it is harder to talk yourself through a bad-smelling supplement regimen as one of the first tasks you check off your to-do list. Then again, if a supplement looks fruity, advertises itself as tasting fruity, you also should be able to depend on it at least lightly smelling as such, as well. Or at least, it certainly shouldn't smell like what it's NOT – if an orange-flavored gummy smells like mint, something isn't right and it probably isn't safe.

Side Effects
Supplementing your diet and daily nutrition plan with vitamins and minerals is a good idea for most Americans until the level of adverse side-effects far outweighs the positive impact of the supplement on health. For instance, you might want stronger nails, shinier hair, and softer, more supple skin but if the vitamins you are taking to do so are adversely affecting your health in other ways, or even pose a dangerous risk to your health, then it's just not worth it. (Instead, maybe find a good salon and invest in a decent body lotion and hair conditioner.)
While the level and amount of side-effects of B Vitamins are generally fairly low, consumers should always be aware of what side-effects might be expected when partaking in a routine supplement regimen. The upside of taking B Vitamins is that side-effects, if any, are usually mild and not life-threatening. Some digestive discomfort may occur in certain individuals, such as gas, bloating, and nausea. See below for a complete list of known side-effects of Vitamin B Complex supplements. And of course, there are always negative side-effects for those individuals who might be allergic. Always see a doctor and get allergy tests if you think you may have a food and/or drug allergy before participating in any sort of supplement regimen.

Safety Hazards
While the likelihood of experiencing negative side-effects from a Vitamin B Complex supplement is low, consumers should still be aware that there is always a small chance of an adverse response. Some individuals have reported experiencing digestive and stomach discomfort alongside diarrhea, gas, and nausea even by taking just the normal B Vitamin dosage.
Urine color may change to a bright, fluorescent yellow. This is because of the way the body absorbs Riboflavin (Vitamin B2) and is completely harmless and normal. Other side-effects from a normal dose include those associated with having a possible allergy to the supplement. Experiencing hives, itching, swelling, tingling, or difficulty breathing all point to an allergic reaction. Remember to stay safe and get an allergy test before you begin any sort of vitamin supplementation.
It's also important to know the side-effects that may be experienced when you've over-consumed your Vitamin B Complex supplement past the recommended and suggested daily dose. Incidents of vomiting and nausea, liver problems, skin rashes and lesions, numbness of limbs, high blood pressure and blurry vision have all been reported in individuals who took too much. In the event that you experience other adverse side effects, stop taking your Vitamin B Complex and see your doctor immediately.
Frequently Asked Questions
q:

What exactly is a Vitamin B Complex and which B vitamins does it contain? Are they regulated by the FDA?

a:

A supplement labeled as a "Vitamin B Complex" means that the advised dose will contain all eight of the B Vitamins. This makes it easier for the consumer to ensure they are getting all the adequate amounts of B vitamins. The eight B Vitamins are B1 (thiamine), B2 (riboflavin), B3 (niacin), B5 (pantothenic acid), B6 (pyridoxine), B7 (biotin), B9 (Folic Acid) and Vitamin B12.

No, the Food and Drug Administration doesn't regulate supplements and herbs. Therefore, it is important to be aware of any possible allergies you have, and always be sure to read product labels to be sure of dosage amounts, any warnings listed, ingredients, etc. And of course, always speak with a qualified health care provider about starting supplementation.
q:

What benefits do each of the B Vitamins provide?

a:

For the most part, all of the B Vitamins aid in metabolic functioning and the creation of energy, as well as in tissue and muscle repair, as well as blood cell production. Each of the B Vitamins is crucial in helping the body turn food and nutrients into usable energy. The following summarizes the role of each of the eight B Vitamins.

Thiamine/B1 aids primarily in the release of energy from carbohydrates. Riboflavin/B2 aids in the release of energy in the electron transport chain during the production of ATP, and in metabolizing fatty acids. Niacin/B3 plays a key role in metabolizing glucose, fat, and alcohol. Pantothenic Acid/B5 helps to oxidize fatty acids and carbohydrates. B6 aids in the breakdown of amino acids and biotin/B7 helps metabolize lipids, proteins, and carbohydrates. Folic Acid/B9 plays a major role in cell division, growth, and repair and B12 metabolize carbohydrates, lipids, and proteins while helping produce blood cells in the bone marrow.
q:

Will using a Vitamin B Complex help any specific health problems?

a:

Since Vitamin B plays a critical role in blood cell production and metabolizing nutrients and food to create energy, individuals suffering from certain types of anemia may begin to feel better with a Vitamin B supplement routine, especially when paired with iron supplements in the recommended doses.

Vitamin B12 may be especially helpful for those suffering from certain types of anemia.

Vitamin B Complex supplements may also help lower cholesterol, maintain proper brain functioning, improve skin, lower cardiovascular risks, and help treat diabetes and regulate blood glucose levels. As always, ask a doctor before beginning any sort of supplement regimen.
q:

What does Vitamin B deficiency look like? Are their any foods that will provide me with any of the Vitamin B's?

a:

An individual with Vitamin B deficiency may have chronic fatigue or even anemia, diarrhea and other gastrointestinal issues, experience mental exhaustion or cloudiness, irritability, anxiety, and depression.

Vitamins are found in a wide variety of foods, including in most animal meats and by-products, and in dark, leafy greens and whole grains. Key sources of Vitamin B include red meat, fish and shellfish, eggs, cheese, dairy milk, legumes, citrus fruits, whole grains, and fortified cereals.
Subscribe to our newsletters