10 Best Avia Running Shoes Reviewed & Compared
last updated
Jun 03, 2019
Avia is a brand that has been bringing revolutionary shoe designs to runners since 1979 and although they may not have the same acclaim today as they once did, they are still a great affordable choice in
footwear
for athletes. As far as durability and extra features go, these won't stand up to bigger name brands, but they are great if you're looking for low cost and short-term value. These are budget friendly running shoes that can come in handy if you don't have the money for an expensive running shoe, or are great as a backup pair or to use while you're main running shoe is drying out. They are comfortable, stable, and most provide cushioning, but the longevity of them may not be as
high
as a more expensive shoe.
In a Hurry? The test winner after 17 hrs of research

Avi-Tangent
Why is it better?
Cantilever heel
Ergonomic build
Removable insole
Comfortable
In a
Hurry? Editors choice:

Test Winner: Avi-Tangent

19
Researched Sources
1475
Reviews Considered
17
Hours Researching
17
Products Evaluated
Protection
Materials
Responsiveness
Use
Style
By Default
10 Best Avia Running Shoes



Cantilever heel
Ergonomic build
Removable insole
Comfortable
The Avi-Tangent shoes are a great option for those looking for comfort. They are basic enough in their design, but the supportive and cushioned build will help keep your routine relaxed and productive.
Read more
Comfort
The cantilever heel design that Avia uses as the foundation for its shoes helps provide shock absorption and more control over the motion of your foot. The gel heel is ergonomic and provides stability in the close fit.
Durability
The removable insole means you can trade out whatever inserts you want for more adequate support, especially when it has been worn from use. This can extend the life of your shoe and the comfort you'll get out of it.
The faux leather uppers aren't super durable and if you use them on a more regular basis you can expect to replace them sooner than you might another pair.
Cost and Value
These are about what you would expect from the best Avia running shoes as far as price goes. They aren't the most durable shoe, but they are very comfortable and are great for walking, running, going to the gym, or just when you need a supportive sneaker.



Breathable
Durable
Padded tongue & collar
Sockliner
Shock absorbent
Heel support
Flexible
Comfortable
Sizes may run small
Laces may be hard to tighten
This is a comfortable running shoe that is lightweight, flexible, and helps to absorb shock. It is breathable and made of a tough material that lasts.
Read more
Durability
The top of the best Avia running shoes does provide a good amount of ventilation with the mesh material which will allow air to flow through easier. The outsole may not be as durable as you need it to be. You'll want to make sure you take good care of them.
Comfort
This is a comfortable and stable running shoe. If you are looking for a shoe that is lightweight and flexible these will be a good fit. The sockliner is made with a foam material helps to absorb impact.
It has a padded collar and tongue for extra comfort. It has mesh material on the top of the shoe to allow your feet to breathe easier.
Cost and Value

This is a very affordable running shoe that is average in price. Its design and quality improve the whole customer experience and you cannot go wrong when you opt to have it in your gear closet.



Durable
Sockliner
Shock absorbent
Lightweight
Comfortable
Cushioned
Lacks arch support
Low level of cushioning
This is a comfortable pair of running shoes that are flexible and will reduce impact while you run. They are known to be made of high-quality material and are considered one of the most durable pairs on our list.
Read more
Stability
These are a comfortable and flexible running shoe. The sockliner has a foam to help reduce impact when your foot hits the ground. It also has a spring to help with impact and stabilize the heel. While these shoes do seem to offer comfort to most runners some runners prefer a shoe that has more cushioning.
Durability
It is a quality running shoe with no reports of the shoe wearing. It has 4-flex outsole grooves to allow your foot to move more easily. The rubber outsole has a good grip and will be durable.
Cost and Value

This brand is very affordable with its prices ranging from cheap to average in price. You will definitely get a pair of shoes with added value since they are quite worth the price.




Cushioned heel
Shock absorbent
Slip protection tread
Comfortable interior design
May have issues with laces fraying
Lacks arch support
When you want shoes that are durable, reliable, and comfortable then few can surpass the Avi-Vertex! They are a popular shoe among runners of all skill and experience levels and are sure to impress!
Read more
Protection
A good pair of running shoes are ones that will protect your feet while you are out for a run. Avi-Vertex shoes are made to cushion your feet and will help reduce pain and fatigue while also reducing the occurrence of blisters and bruises. These are a great pair of shoes that will protect your feet from the start of your run to the very end! We made sure to find only the best shoes for our list and Avi-Vertex are one such model.
Materials
These shoes are made from comfortable yet durable materials that are designed to last and hold up well to the wear and tear of daily use and abuse.
Whether you do your running indoors at the gym or outside on the track or mountain trails, the Avi-Vertex shoes are perfect for your running needs. They will support and protect your feet and are made of materials that are of the highest quality and standards!
Style
It is important to consider the styles that are available for Avi running shoes and this model is super stylish and cool. Form the inside to the outside it is designed to look and feel great and will go well with any running gear you may already have on hand. You can get both comfort and style with these shoes so you can look your best and feel your best each and every time you head out the door.
Use
While it seems pretty obvious that running shoes are designed for runners it is still important to think about how specifically you will be using your shoes. Do you run on flat ground like sidewalks or at the gym, or do you do a lot of outdoor running on tracks and uneven trails? The answer to this will help you determine what you need in your running shoes and will show you why the Avi-Vertex is perfect for all terrain!
Responsiveness
The final reason the best Avia running shoes are ranked so high on our list is that they are designed to be responsive and will meet a wide range of needs. When you need good shock absorption for running mountain trails they will deliver the support you need. When you need good stability and support for your feet they will keep you going strong mile after mile. They are responsive and adaptable and easy to wear!



Versatile
Supportive
Lightweight
Style leaves something to be desired
This lightweight and dependable product is a great everyday shoe for cross-training, running, or just about any other activity you can think of. The price is a little bit higher than other options from this brand, but as a cross-trainer, they have extra support that most users felt made it worth the cost.
Read more
Protection and Materials
Because these were designed as cross-trainers they feature extra support and protection in the form of added structure in the upper to keep your foot in place, and a padded, secure ankle collar to help keep you from rolling your ankles.
These are made from a mix of leather and synthetic materials and most customers were satisfied with the quality of the materials. Keep in mind however that this is a discount brand, and that the fit and finish may not be quite as good as the bigger brands.
Style and Use
While these are best for cross-training, they are still quite lightweight and offer decent cushioning and support for running. Reviewers also enjoyed wearing these as an everyday shoe, especially people who have to work on their feet all day.
Their style is a bit plain, but if you want something that will blend into the crowd these should do the trick.
Responsiveness

These have about average responsiveness for this brand. Keep in mind that as a cross-trainer these are designed to hold your foot in place during varied lateral movements, not just the straightforward impacts from running foot strikes, so they don't offer as much rebound as other options that are designed purely for running.




Shock absorbent
Supportive
Comfortable
Arch support
Tread may wear down
Sizes may run small
Even as we start getting to the bottom half of our list, we still have plenty of best Avia running shoes to offer you, such as the impressive Avi-Edge!
Read more
Protection
These shoes are made for runners and are designed to protect your feet from the wear and tear of the impact running. Whether you run at the gym or outdoors, you need good support and protection from your shoes and the Avi-Edge offers just that! They are a smart choice for any runner needing additional protection for their feet.
Materials
Soft supportive materials line the interior of these shoes to create comfortable feet and snug fit that warps your feet in supportive materials. The outer materials are durable and are made to hold up well to the wear and tear of routine runs and workout sessions. The Avi-Edge is made with only the best materials available.
Style
While they are not as flashy as some of the other shoes on our list, they are still a very stylish and attractive shoe, which is something you come to expect from Avia. These shoes are available in several colors so you can find the look that best fits your unique style and flair and that matches your running gear perfectly!
Use
Like most shoes, the Avi-Edge running shoe is made to used by runners and athletes and people who are on the go. You will find the support and durability and comfort to be a welcomed addition to your running experience. These are shoes that are popular among those new to running as well as seasoned pros.
Responsiveness
Like the other shoes on this list, these Avia shoes are designed to be responsive to your needs and can be used in a wide range of situations and conditions. They offer you great support and stability and help support your feet while also allowing for flexibility. They are a great option for anyone looking for some new running shoes.



Stylish
Good foot protection
Solid support
Lightweight
Well-cushioned
Not good for road running
This lightweight trail runner ranks highly for its style and fit. Several reviewers loved that these were wide enough for them, noting how hard it can be to find good shoes that fit wide feet. Not the most durable trail running option, but most customers were happy with the value they offer.
Read more
Protection and Materials
The best Avia running shoes offer good protection against dirt and debris entering through the mesh and a solid toe piece to keep your feet safe from injury if they hit larger rocks. The ankle collar is decent, but some felt it could be improved as they did experience some small debris getting in through that area.
These are made with both leather and synthetic textiles, with a mesh upper and a GEL heel insert and EVA midsole which gives the user good cushioning and shock absorption.
Style and Use
These definitely have pretty good style, especially for Avia, which unfortunately can be lacking at times. Positive reviews about the style were actually one of the biggest positives we found over and over again in our research.
This product is definitely meant for trail running. They're lightweight as far as trail running shoes go, but be aware that they're heavier than other products on this list which are designed primarily for road running due to the added support and cushioning that people expect from this type of product.
Responsiveness
Again, because these are trail runners they're naturally less responsive than products that are designed for road running, which can give you maximum rebound because they don't have structures in place to keep your foot from moving from side to side and can instead focus that energy in other areas.




Stylish design
Shock absorbent
Supportive
Durable
Flexible
Sizes may run small
May lack cushioning
Looking for a reliable shoe that will serve you well on all of your runs, workouts, and walks? Then you will want to check out the amazing features of the Avi-Zeal running shoe today!
Read more
Protection
The Avi-Zeal running shoe is designed with support and protection in mind. Firm soles and supportive inner soles combine to give you a level of protection that many other running shoes fail to achieve. This model is made for avid runners as well as those who spend a lot of time on their feet!
Materials
Comfortable and high-quality materials are used in the craftsmanship of the Avi-Zeal shoes and this is easy to see from the reviews runners have left for this product. With durable outer materials and comfortable inner materials, this shoe offers a perfect combination for anyone who wants a quality running shoe.
Style
Like many other Avia shoes on this list, this particular model has an attractive design and style that users are falling in love with! It gives you the practical features you want and needs in a good running shoe while also giving you a stylish flair that makes it easy to wear these shoes anywhere!
Use
The Avi-Zeal shoes are perfect for running, walking, hiking, and working out as well as for everyday wear and use. They are designed to be durable and will hold up to all sorts of wear and tear and use so they are a popular choice among runners old and new alike. If you want a good all-purpose running shoe this is one to consider!
Responsiveness
The final factor that makes these shoes a good option for avid runners and athletes is that they are very responsive and adapt well to a range of situations and personal needs. They are flexible yet supportive and comfortable yet durable and they will serve you well for a long time to come. Try them and see for yourself!



100% textile
Lightweight mesh materials
Superior comfort
EVA technology
Memory Foam technology
The Avi-Rift is another quality product from the Avia brand. This footwear is considered to be a comfortable and lightweight running shoe. Designed with some impressive features, like EVA foam, memory foam, and a quality outsole, this is a great product worth considering.
Read more
Comfort
In truth, this is a comfortable and quite stable product. The entire upper is constructed from a lightweight mesh material, promoting greater breathability and comfort while running. Our favorite part is the inclusion of both EVA technology and memory foam, further showing the dedication to comfort.
Durability
While this product may not have the durability of the number one product on our list, the outsole is constructed from a quality rubber material. In this, it can most certainly last for many running miles.
Cost and Value
With all its features, it offers impressive value, especially when you consider how cost-effective it really is. If you are looking for a deal, here you go.



Breathable
Comfortable
Cushioned
Shock absorbent
Arch support
Lightweight
Flexible
removable gel foam insert
May lack arch support
Removable heel inserts are a preference
This is a slightly different pair in the Avia brand. The Avia Avi-Rise is a lightweight comfortable running shoe that offers support and cushioning.
Read more
Comfort
These are comfortable and stable running shoes. They come with a removable gel foam insert to provide extra comfort and support. It also comes with heel inserts to help absorb the shock when your feet hit the ground. It has mesh material on the top of the shoe allowing your feet to breathe more easily.
Durability
These seem to be a durable and quality running shoe with a small number of reviewers stating otherwise. This shoe will last a long time.
Cost and Value
These are one of the most comfortable best Avi running shoes and with their tough material, the price is not compromised at all. You will definitely have a pair to last you for quite some time.
Criteria Used for Evaluation


Protection
Protection is one of the most important factors to consider when buying shoes. The shoes you're wearing can make or break your running experience; if you have a vulnerable pair of shoes you could easily get blisters or sprain an ankle. It's not really worth taking the time to run if you're hurting yourself or spending your whole run thinking about how miserable you feel. You want to make sure you choose a pair of shoes that fit well, have good cushioning or removable insoles so you can add your own, and uppers that don't chafe or restrict your movement.


Materials
There are many different materials that can go into a pair of running shoes; from leather to nylon, polyester, to synthetic blends, it's important to consider what will work best for you. Shoes made with leather are often chosen for durability and functionality but polyester blends might cost less while being able to wick moisture and offer protection. There's a bit of give and take when choosing your materials, and no choice is necessarily wrong. Look for what you want in your shoes then go for the right material that will offer exactly what you need.


Style
Avia is known for making good shoes for road running, trail running, cross-training, and everyday casual were and offering them at really reasonable prices. Unfortunately, some of their shoes are a bit lacking in the style department, although others look really cool. While you should never choose a shoe based on style alone, believe it or not having a shoe that you like the way you look in can be beneficial to your running. Studies have shown that people who reported liking the way they look in their running gear run longer distances and more frequently than those who reported not being pleased with how they look while they run. So while this might seem like a silly thing to grade a shoe on, picking out and option with style you appreciate an actually go a long way towards helping you stay on track with your running and fitness goals.


Use
Avia has been around for a few decades now, and in that time, they've designed and released shoes intended to be worn for a variety of running activities and pastimes. Some of the shoes listed here are meant for use in a gym for cross-training, others for trail running in the great outdoors, and some for road running or simply walking around in during your day-to-day life. These products have all been judged based on what use they are intended for and how effective they are at meeting the needs of these activities.


Responsiveness
Although running shoes are meant to serve as an additional layer of comfort and protection for the foot, the best models of athletic footwear allow the wearer to feel as though they aren't wearing anything at all. The aim is for the shoe to be unnoticeable and to provide other positive features without drawing attention to the fact that the wearer has added several ounces of foam and plastic to their feet. A responsive shoe is one that manages to provide instantaneous or near-instantaneous reaction times to minute movements.
Something to keep in mind as you shop is that shoes designed for trail running and/or cross-training typically don't offer as much responsiveness as options meant for road running. This is because with trail running and cross-training shoes additional structure is built into the shoe to help your foot stay in place during the lateral movements that come with this type of running and training, and this takes away from the potential energy return experienced in a running shoes that's strictly designed for road running and simple forward movement and foot strikes.
Expert Interviews & Opinions
Most Important Criteria
(According to our experts opinion)
Experts Opinion
Editors Opinion
Users Opinion
By Default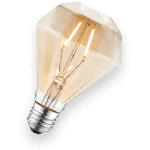 Break Them In
If you feel uncomfortable in a pair of these shoes, give them some time to properly break in before giving up on them. Sometimes shoes with a lot of material in them need to be broken in before they really offer their full suite of benefits to the wearer.
Clean the Under Sides
Although this is primarily an issue with trail running shoes, it's a good idea to get into the habit of cleaning the undersides of all your running shoes. If you only do one thing to maintain your footwear, make it this. If too much debris or dirt gets caught in your outsole, the performance and responsiveness of your footwear will noticeably suffer.
Other Factors to Consider


Flexibility
This is a factor that sometimes goes unnoticed as most people concentrate on other things. It is one factor that also stands out on it own, however, it has relations to the material, comfort, cushioning and support, all these factors if well distributed in the shoes contributes to the flexibility of the shoes. The ability of your shoes to be able to feel weightless and comfortable that you can be able to move around without restrictions makes flexibility of a shoe a worthy course. Get the right support and cushioning and ensure that the shoes are comfortable too. Ensure that the material doesn't make the shoes rigid; that way, you will be able to achieve the best flexibility without forgetting the outsole of the shoes too.


Support
Getting the right support in the arch is also great this can help those with high, low or normal arches. By doing so, you can be able to feel comfortable in said shoes. Great support is achieved when the insole has great cushioning to favor your type of feet. Support will result in flexibility and comfort that will be translated to the end success. The more support one is likely to get from the shoes, the better. Avia shoes provide great support that is characterized by its great insole and outsole which makes the shoe appear weightless but very functional.


Value
This is what translates to the amount invested and what is received at the end. Buying these shoes will not cost you much and the value you are likely to get from them is a lifetime of durability, effectiveness, and flexibility among other variances, Avia shoes are in front of the line when talking of value for what you give, you will surely benefit much from it. Having all factors in one to accommodate all your needs and wants. Any shoes that the value surpasses the cost is great to work with and this is just one of such cases, the support, cushioning, comfort of this shoe will make you want to buy it every single time. Always ensure that the value you are getting from a particular item outweighs the cost of that very item; that way you can be sure you are on the right track.


Fit
The fit of anything that is worn must be considered before making the final option of buying the said item, The perfect fit should make you have a smile on your face and nothing less. With the right fit of shoes, one can be able to achieve the set goals without a worry for anything. Well this doesn't start to describe the shoe it is the whole factor, you might get a great shoe, good comfort, good support and outstanding features but if the shoes are not a fit you probably will be thrilled for nothing, get the right size of shoes that will make you feel comfortable, what you need to know is that the size of the shoe will determine the comfort of that shoe, you need to get a shoe that has a snug fit and not a too loose or too tight, the first step to being comfortable in a shoe is knowing that your toes have breathing allowance and that your shoe can actually support that a great deal.


Durability
Durability can make the difference between having to purchase a new pair of running shoes every couple of months and having a reliable pair of shoes that you can use for years. The more durable the shoes you have the more value you'll get out of them long-term, but sometimes that will cost more too. You can extend the life of your shoes by taking good care of them, and some materials are easier to clean and repair than others. The durability of shoes goes way past the material to how you work on them and how frequent you wash them and keep them, all these minor details will make your beloved shoe last longer. Make sure you maintain your shoes well even after going for the best material.
Frequently Asked Questions
q:

Can I really expect performance and durability from an inexpensive pair of running shoes?

a:

The question has a broad context, define cheap? If you pay 5 dollars I would say the answer is no. The rule of thumb when purchasing any product is the less you pay the less you get in terms of quality, performance, and durability.

Avia running shoes are really moderately priced and so they are well worth positive consideration, they are not a five dollar shoe, they sit closer to a middle range affordable price while offering performance standards which are higher than the price tag. The question has to be, how do they do that without going bust? It's all about supply meeting popular demand, if the demand is high then the income from the demand allows the creation of a product at a moderate price while the supplier can still make a modest profit.

It is fair to say that from a very cheap pair of running shoes you will get durability but very likely for a short term, you will get performance but also in the short term, these short-term outcomes are not much good for a regular runner. Moderately priced running shoes are not cheap options they are just "moderately priced". A moderately priced running shoe will offer durability and performance when used in the correct context and though the shoe might not perform for as long as some higher priced brand shoes, you still get value in terms of the context in which you use the shoe.
q:

How often can I change my running shoes?

a:

If it has gotten to the point when the shoes cannot give you the support you need and the adequate protection then you need to visit the stores soon,this usually happens after hitting around 350- 500 miles with the shoes,apart from that you need to be aware that the stride you as a runner take while running can also contribute to the shoe wearing off fast. Also once you see the outsole being smooth then it is a sign that shoes have served their purpose and it is time to let go and get new ones.
q:

Should I wear my shoes before running in them?

a:

Yes. You need to try your shoes on before taking them for a run, this way you will be able to tell if they need any adjustments or any special attention somewhere, you can try walking around with them as this makes you know what you need and how effective they will be, failure in this might result in great disappointment during your running time as you might develop chaffing or worse more have an injury.
q:

Can where I run affect the wear and tear of my shoes?

a:

Absolutely. The surface on which you run on can greatly contribute to the tear and wear your shoes, if you are a trail runner you are a bit lucky as the trail doesn't necessarily affect the shoes a great deal compared to if you are a road runner ,mountain climber this means you do not have a clearly defined running road and this can lead to tearing of the material or sometimes wearing of the sole.
q:

Which size should I wear to have a snug fit?

a:

You need to know your shoe size and also you need to know which manufacturers shoes you will be purchasing, different manufacturers have different measurements and this might mean different sizes for you,there will be cases you will be forced to take a size bigger maybe by 1/2 or 1 as this will be the ideal size for your foot and at times you will be forced to take a smaller size than what you always deal with.
q:

Should I buy more than one pair of running shoes?

a:

Yes, most probably if you are looking at the long-term benefits then you need to consider buying at least two since this means you will not be over using one of the shoes but you will have to utilize both giving you a nice feeling every time you use them. This will also mean you can take two of your best-chosen ones, in terms of color and many other things, the durability of both shoes will be likely longer than the durability of buying two at different intervals.
q:

If I buy a cheap pair of shoes are they ok for all types of running?

a:

The price of a pair of shoes doesn't necessarily guarantee quality. Some cheaper shoes are fine for most types of running. It's just important to make sure that they fit well, that they are comfortable, and that they have the right features for what you need them for. You don't want to risk injury or be uncomfortable when you're trying to focus on your running routine.
Subscribe to our newsletters