Best Ryka Running Shoes Rated
last updated
Jul 25, 2019
If you are on the hunt for the best Ryka running shoes, then you have come to the right place. Here you will find the best models currently available by the brand along with their Pros and Cons, and what to look for before making your purchase.
Rkya is a brand that focuses specifically on running, walking, and training shoes
for women
. The company has been around for more than 25 years and have quickly gained a reputation for themselves over the years and have proven they can be trusted.
If you need a pair of running shoes that are durable, comfortable, and cost-effective then you will love the 10 best Ryka running shoes featured on our list below. Take a look to find the perfect pair of running shoes for your needs.
We hope you enjoy our top picks!
In a Hurry? The test winner after 10 hrs of research

Hydro Sport
Why is it better?
Extremely breathable and fast drying
Great if you strike mid-foot
Nice if you're looking to transition into a more natural running strike
Particularly lightweight
Good comfort and cushioning
Good durability
In a
Hurry? Editors choice:

Test Winner: Hydro Sport

2
Researched Sources
1.1K
Reviews Considered
10
Hours Researching
14
Products Evaluated
Comfort
Shock Absorption
Stability
Durability
Value
By Default
10 Best Ryka Running Shoes
Extremely breathable and fast drying
Great if you strike mid-foot
Nice if you're looking to transition into a more natural running strike
Particularly lightweight
Good comfort and cushioning
Good durability
Not suitable if you have narrow feet
Sizes sometimes run a little small
These well-reviewed shoes earned the #1 spot on our list for many reasons, not the least of which is a very small heel-to-toe drop so they are a good buy if you strike mid-foot. They are very flexible and provide decent comfort and protection, with a removable footbed for extra cushioning.
Read more
Comfort
The comfort and cushion on these is nice. The footbed is a little wide for some people, so they might not be suitable if you have a narrow foot. It's also worth noting that these can sometimes run a little small.
Shock Absorption
These Ryka running shoes offer a good deal of shock absorption and will ensure that you stay comfortable throughout your runs. If you are tired of dealing with shin splints and other symptoms related to poor shock absorption, then you might find the cushioning and support in these shoes will fix that for you.
Stability
These are very lightweight, and the design helps you to transition into a more natural running style, which promotes more comfort and productivity over time. If you're really serious about improving your runs, these might be the model to consider.
Durability
The durability here is great, and they are another top-quality offering from Ryka. In terms of how they encourage you to run, they are a very good piece of technology for the price point.
Value
An average Ryka price. These are lightweight and minimal and promote a natural running pattern. And the best part is they're designed to be extremely breathable and fast-drying, making them the perfect shoe for Tough Mudder races.
Flexible
Ortholite insoles
8 piece skeletal construction
Nice and light
Not a shoe for challenging trail running
The Ryka Devotion Plus 2 running shoes are one of the brand's most popular selections. They are comfortable, breathable, and an excellent option for those of you who want a well-cushioned shoe specifically made for you, as a woman.
Read more
Comfort
These running shoes, by Ryka are really breathable and comfortable. They are made of 100% fabric that will ensure you get the ventilation you need to keep your feet cool and dry. The lacing system is designed to provide you with a secure fit and the footbed is removable so you can choose your comfort levels. The padded tongue and collar will also prevent any chafing or blisters and boost your comfort levels.
Shock Absorption
If you want shock-absorption, you got it with the Re-Zorb cushioning technology that these shoes have to offer. This tech combined with the shoe's cobblestone pods will ensure that your feet have the additional cushioning you need to prevent the issues associated with poor shock absorptions.
Stability
To provide runners with more stability, these shoes feature a narrow heel cup to stabilize your heel. Although the toe box is roomy, they will also keep your feet securely in place so they don't rub or chafe against the inside of the shoe. The footbed, which is removable, also features a secure fit to help prevent your ankles or foot from rolling when you run.
Durability
As far as durability goes, these running shoes feature the brand's eight-piece rubber skeletal outsole and their breathable upper is made of durable mesh. The combination of these two features ensures that the running shoes are built to last as long as you keep them on the terrain they are designed for.
Value
When we evaluated the overall value of these shoes we found that aside from being cost-effective, these shoes are worth much more than your initial investment. They are comfortable, breathable, and stylish—what's not to love.
Breathable
Versatile
Several color options
Durable
Sock liner
Good cushioning
If you need a pair of versatile running shoes that you can use for all your different workouts--including running--then you will love this Ryka model. Not only do they offer the support and stability needed to ensure you can do all of these workouts but they are also pretty durable as well!
Read more
Comfort
This shoe offers mid and forefoot support as well as a lacing system that allows you to receive a more custom fit.
Shock Absorption
It also features the re-zorb sock liner and adequate underfoot cushioning,
Stability
As far as stability, these running shoes are a good fit for those of you with a neutral foot type. They are good for running, cross-training, and other workouts.
Durability
These are pretty durable and their Exo-shell can withstand abrasion and hits from outdoor elements.
Value
These come at an average price for the brand and come in several color options.



Nice comfortable padded design
Wide toe box
Shock absorption is good and keeps you stable
Nice aesthetic design
Not much padding on the ball of the foot
The stitching can come loose on occasion
If you have slim feet, the toe box may be a little wide
These are a good lightweight option with nice breathability. They come with a removable Ortholite footbed and provide traction and shock absorption. They have a padded tongue and padded collar and offer a secure and reliable fit. There are three different color and pattern designs to choose from.
Read more
Comfort
Lots of users are really happy with the comfort of these, and the wide toe box, in particular, is a nice addition. If you have wide toes, these are definitely for you. They are lightweight and keep you light on your feet.
Shock Absorption
The main flaw with these is that they don't seem to provide much cushion or support in the ball of the foot.
Stability
The shock absorption in these provides a nice amount of bounce and balance to keep you feeling stable.
Durability
People really like the design on these, which is a quality touch. They look good without sacrificing practicality. A couple of users have reported that the stitching can come a little loose on these, but that seems to be a very rare occurrence.
Value
Again, these run at a pretty average price for Ryka.



A good all-rounder
Plush feel and breathable design
Good at reducing impact
Great if you have narrow feet or heels
Top quality with good durability
These are not a good option if you have wide feet
These are a very good all-round running shoe, and will work well for anyone without particular needs. They have mesh uppers, a plush tongue and collar as well as breathable fabric. The underfoot is cushioned and the rubber outsole reduces impact and chances of injury.
Read more
Comfort
These are very comfortable and provide a snug, breathable fit.
Shock Absorption
They offer particularly good support for those with narrow feet and narrow heels, and the bounce and cushion goes a long way in preventing any troublesome impact-related pain.
Stability
If you have wide feet, these might not be for you. The insole is removable.
Durability
These have no durability issues and are of great quality. They look good, and many users like the design.
Value
These are slightly more expensive than some other Ryka offerings, but they're still a great bargain buy.
Excellent cushioning, bounce, and shock-absorption
Soft and comfortable
Great if you like arch support, ankle support and sole protection
Very good technology for improving your running
Sizes run a little small on occasion, and can be narrow
Slight durability issues, though this is not too common
These are another good option if you're looking for something trusty and versatile – they're not called 'ultimate' for nothing! They are breathable, soft, responsive and comfortable, and their technology gives very good shock absorption and cushioning. These also offer good traction and the midfoot support is great.
Read more
Comfort
The sizes seem to run a little small and narrow, so you might want to size up if you're looking for real comfort or if you have wide feet.
Shock Absorption
The ankle is pretty well-supported and they are a nice buy if you run heavily with a hard strike. For good cushion and bounce, these are an excellent option.
Stability
The cushion and support here are both very good, and they're particularly effective if you have flat feet or if you like extra arch support.
Durability
A small number of users have experienced slight wear with these, but this doesn't seem to be a common complaint. The technology on offer with these shoes is top-notch, particularly for the price, so they're a good quality affair.
Value
These are an average price for a Ryka shoe.



Great for trail running
Good for all conditions and won't stain
Excellent for those who like arch support and pronation support
Great stability and bounce
Good traction
Good quality and durability
If you don't like stiffness and aren't accustomed to high arches, you might not like these
A little pricey by Ryka standards
These are a great trail running shoe and come in two color options. The design allows for great traction and durability with added support. They are water-resistant and stain-resistant and are great in pretty much all trail conditions.
Read more
Comfort
If you're not accustomed to a stiffer fit with high arches, you may find these uncomfortable.
Shock Absorption
The big plus here is the fantastic traction, which is provided by slip-resistant rubber bottoms along with the dynamic shape of the sole. Many users have commented on the great grip, so if traction is your priority, then these are a top buy.
Stability
They also work well for those who tend to overpronate. The support and stability are great.
Durability
The quality here ensures a well-supported run that will last for a while. There are no reported durability issues with these.
Value
These are one of the priciest on this list, but as a good trail running shoe and they're well worth the price.
Versatile
Several color options
Responsive
Padded tongue and color
Here we have another versatile pair of running shoes that you can use in both your cross-training workouts and for your runs. If you want a pair of shoes you can use for everything without sacrificing comfort or durability, then these are a great pair of shoes to consider getting.
Read more
Comfort
These running shoes are comfortable enough for runners with neutral arches. They are pretty versatile and their comfort levels is about the same all-around.
Shock Absorption
This shoe provides good bounce back and is highly responsive.
Stability
It has a padded tongue and collar along with additional support and stability.
Durability
These are pretty durable, but not meant for tough terrain.
Value
These are a little higher in price in comparison to other shoes from this brand.



Good traction
Breathable
Provides stability and support
Great option for beginners
The Kora running shoe is an excellent option for beginner runners who like to run on treadmills and aren't looking to log miles in the great outdoors.
Read more
Comfort
They have light cushioning which is perfect for those of you who like to feel the ground when you run.
Shock Absorption
When it comes to the amount of shock absorption offered by these running shoes, you will find that they offer just enough for those of you starting out or who go on short light runs.
Stability
These shoes are a bit heavy but provide the stability beginners need.
Durability
While these aren't the most durable for running out of doors, they will last you on the treadmill.
Value
These are around an average price for a Ryka shoe.



Great cushioning in the midsole
Very lightweight
Decent comfort and stability
Good for those with high arches and a high instep
Nice snug fit
Quite pricey
Poor durability
Sometimes fit a little small
These have a very cushioned midsole and are particularly padded. The design of the shoe reduces impact and there is a good amount of traction in the outer sole. Good stability is on offer here without adding too much excess weight.
Read more
Comfort
They are very lightweight without sacrificing support and they offer a snug fit. They are on occasion a little too small, so you might want to buy a size up.
Shock Absorption
The inside of these shoes feels very soft and supportive, and they're great for arch support and if you have a high instep.
Stability
Good stability is on offer here without adding too much excess weight.
Durability
These have fairly poor durability – many users have found that the rubber in the sole can wear away after a short time. Other than that, they are a good shoe of good quality.
Value
These are another pricey option.
Criteria Used for Evaluation
Expert Interviews & Opinions
Most Important Criteria
(According to our experts opinion)
Experts Opinion
Editors Opinion
Users Opinion
By Default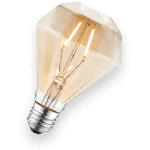 Style! Style! Style!
Although the style is not the most important factor to look out for, we know it is still important for a lot of readers. Ryka offers a lot of colors to choose from, so you can definitely get a stylish and effective pair of shoes with these.
Make sure your running shoes fit properly
If you can't make it to the store and try on the shoes before you buy them, make sure you check out the sizing chart and check out user reviews to figure out how they actually fit. If you get the wrong size you will end up right where you started--so make sure to take the time to get the size right from the beginning.
Other Factors to Consider


Protection
Don't overdo your training and listen to your body. Above all, it's important that you enjoy your runs and that you remain fit, healthy, and physically able to continue running. Build up your stamina gradually and watch yourself improve over time. Listen to your body. This is the most important advice we can give you; if you have any pain, no matter how small, make sure to take note of it and address the issue.
Reflective Features
Reflective clothing or features are another important safety feature we should all be on the lookout for. While you may be able to see an approaching vehicle, it isn't always likely that they will be able to see you. Running shirts, shorts, pants, and other running gear often have reflective features designed into them--to keep you safe and visible, especially at night.
Foot type and Arch Support
Before you narrow down your final choice, make sure you are getting a pair of shoes that will fit your foot type and support needs. The last thing you want is to end up with a pair of shoes that offer too much cushioning or too little cushioning--either one can be detrimental so keep that in mind to make sure you will receive the protection that you need.
What terrain will you be running on?
If you are a seasoned runner, then you understand that different types of terrain require different levels of protection, support, and stability. If you are a trail runner you will need to get a trail running shoe that offers features like a rock plate, water-resistant capabilities, a reinforced toe box, a good drainage system, and other trail-specific features that you will need to run on the trails and technical terrain.
On the other hand, if you are a road runner you will need to stick with road-specific running shoes that provide you with the protection you need to hit the road. These shoes are typically more lightweight than others--even if you need a bulkier model that is heavier because of its additional support and stability features.
Use
It is important to get a pair of shoes that will match the use you expect from them. Most importantly, you need to ensure that your running shoes are durable enough for the terrain you will run on, comfortable enough for the distances you like to run, and breathable enough for the climate you are in--especially during the summer.
How far do you run?
Running is an ideal exercise for those of you looking to improve your overall health and fitness levels. If you are just starting out, short runs are ideal and you can begin gradually build up your distances as you become more comfortable and are able to maintain a comfortable pace. A comfortable pace is different for everyone and the most important thing is that you enjoy each of your runs.
As your stamina increases, you will naturally be able to set more challenging distances--just remember that comfort and enjoyment are the most important factors when it comes to long-term running.
Water-resistance, Waterproofing, and drainage system
If you like to hit the trails, technical terrain, or run in the rain, you will also need to make sure your shoes offer some sort of water-resistance and drainage system. The last thing you want is to get stuck with soggy running shoes that will weigh you down and make you cut your run short.
Frequently Asked Questions
q:

Will Ryka running shoes help me build my stamina overtime?

a:

In order to become a better runner, you need to build up your stamina and the only way to do that is to train in the right running shoes. If you want to reach your goals, a pair of Ryka running shoes will help you reach your goals but you need to make sure to get the model that works best for your foot type.
q:

I get cramps and shin splints when I try to run farther, is there a pair of Ryka running shoes that will help me prevent these symptoms?

a:

The fact that the cramps have started when you chose to increase your distance is a result of pushing your muscle endurance. On the other hand, you may need to ensure you are replenishing your electrolytes and taking the supplements you need. Here are two reviews that will help you put you right on track--preventing cramps and building up stamina.
q:

I just took up running. I'm having major problems with foot blisters, any advice?

a:

 My first thought is that you're new to running and certain areas of skin on your feet need to harden but I think the problem could bigger. Blisters will at times happen, no matter how long you have been running.  When first taking up running the first thing to do is select a shoe and socks which offer comfort, nice stability and do not have features which can rub and cause irritation resulting in blisters. Preventing blisters through choosing the right quality running shoe will serve to greatly reduce your problem.
q:

Are Ryka running shoes compatible with any additional insoles or inserts?

a:

Although our list of the best Ryka running shoes does contain some models that offer additional room or compatibility with any insoles, inserts, or orthotics you may need it is important that you take a look beforehand if this a must-have for you because not all Ryka running shoes will have the ability to work with additional accessories.
Subscribe to our newsletters