Best Ryka Running Shoes Rated
1
It's hard being a woman – it's even harder when shoes are involved. Ryka is a wonderful brand that creates shoes just for women and has been crafting great products for over 25 years. Ryka offers affordable stylish shoes that offer new technology and adequate amounts of comfort. While some features may not be offered or certain design options like larger brands such as Nike and Reebok provide, they do have simple, functional and effective shoes that will help improve your runs at a low price.
The best Ryka running shoes are well-crafted and massively better than many of the other lower cost brands. They offer a variety of shoes for walking, running and cross-training. Ryka specifically focuses on women and their need as a lot of research goes into each shoe that they produce. Regardless, of your running preference they develop shoes that meet the requirements women need and specifically design their shoes to work with the female foot shape. We came up with what we believe is the top selection for this brand from comfort to affordability to durability. Below you will find out list of top 10 Best Ryka Running Shoes making it easy for you to take home that perfect pair.
Ryka Intent XT 2

Our rating
Exceptional traction
Price:

See Here

Ryka Ultimate

Our rating
Lightweight Molded EVA Midsole
Price:

See Here

Ryka Fanatic Plus

Our rating
Removable Ortholite Footbed
Price:

See Here

10 Best Ryka Running Shoes
1. Ultimate
These are another good option if you're looking for something trusty and versatile – they're not called 'ultimate' for nothing! They are breathable, soft, responsive and comfortable, and their technology gives very good shock absorption and cushioning. These also offer good traction and the midfoot support is great.
Expand to see more
Comfort/Stability
The cushion and support here are both very good, and they're particularly effective
if you have flat feet
or if you like extra arch support. The ankle is pretty well-supported and they are a nice buy if you run heavily with a hard strike. For good cushion and bounce, these are an excellent option. The sizes seem to run a little small and narrow, so you might want to size up if you're looking for real comfort or if you have wide feet.
Quality/Durability
A small amount of users have experienced slight wear with these, but this doesn't seem to be a common complaint. The technology on offer with these shoes is top-notch, particularly for the price, so they're a good quality affair.
Cost
These are an average price for a Ryka shoe.
Excellent cushion, bounce and shock-absorption.
Soft and comfortable.
Great if you like arch support, ankle support and sole protection.
Very good technology to improve your run.
Sizes run a little small on occasion, and can be narrow.
Slight durability issues, though this is not too common.
2. Fanatic Plus
These are a very good all-round running shoe, and will work well for anyone without particular needs. They have mesh uppers, a plush tongue and collar as well as breathable fabric. The underfoot is cushioned and the rubber outsole reduces impact and chances of injury.
Expand to see more
Comfort/Stability
These are very comfortable and provide a snug, breathable fit. They offer particularly good support for those with narrow feet and narrow heels, and the bounce and cushion goes a long way in preventing any troublesome impact-related pain. If you have wide feet, these might not be for you. The insole is removable.

Quality/Durability
These have no durability issues and are of great quality. They look good, and many users like the design.

Cost
These are slightly more expensive than some other Ryka offerings, but they're still a great bargain buy.
A good all-rounder
Plush feel and breathable design
Good at reducing impact
Great if you have narrow feet or heels
Top quality with good durability
These are not a good option if you have wide feet.
3. Intent XT 2 SR
These are a great trail running shoe and come in two color options. The design allows for great traction and durability with added support. They are water-resistant and stain-resistant and are great in pretty much all trail conditions.
Expand to see more
Comfort/Stability
The big plus here is the fantastic traction, which is provided by slip-resistant rubber bottoms along with the dynamic shape of the sole. Many users have commented on the great grip, so
if traction is your priority
, then these are a top buy. They also work well for those who tend to overpronate. The support and stability are great. That said, if you're not accustomed to a stiffer fit with high arches, you may find these uncomfortable.
Quality/Durability
The quality here ensures a well-supported run that will last for a while. There are no reported durability issues with these.
Cost
These are one of the priciest on this list, but as a good trail running shoe, they're well worth the price.
Great for trail running
Good for all conditions and won't stain
Excellent for those who like arch support and pronation support
Great stability and bounce
Good traction
Good quality and durability
If you don't like stiffness and aren't accustomed to high arches, you might not like these.
A little pricey for Ryka's standards
4. Kora
The Kora running shoe is an excellent option for beginner runners who like to run on treadmills and aren't looking to log miles in the great outdoors.
Expand to see more
Comfort/Stability
These shoes are a bit heavy but provide the stability beginners need. They have light cushioning--perfect for those of you who like to feel the ground when you run.

Quality/Durability
While these aren't the most durable outdoors, they will last you on the treadmill.

Cost
These are around an average price for a Ryka shoe.
Good traction
Breathable
Provides stability and support
Great option for beginners
5. Encore
These are a good lightweight option with nice breathability. They come with a removable ortholite footbed and provide traction and shock absorption. They have a padded tongue and padded collar and offer a pretty secure and reliable fit. There are three designs to choose from.
Expand to see more
Comfort/Stability
The shock absorption in these provides a nice amount of bounce and balance to keep you feeling stable. Lots of users are really happy with the comfort of these, and the wide toe box in particular is a nice addition. If you have wide toes, these are definitely for you. They are lightweight and keep you light on your feet. The main flaw with these is that they don't seem to provide much cushion or support in the ball of the foot.

Quality/Durability
People really like the design on these, which is a quality touch. They look good without sacrificing practicality. A couple of users have reported that the stitching can come a little loose on these, but that seems to be a very rare occurrence.

Cost
Again, these run at a pretty average price for Ryka.
Nice comfortable padded design
Wide toe box
Shock absorption is good and keeps you stable
Not much padding on the ball of the foot
The stitching can come loose on occasion.
If you have slim foot, the toe box may be a little wide.
6. Influence
The influence is a cross-training shoe that you can use for both running and other workouts.
Expand to see more
Comfort/Stability
This shoe provides good bounce back and is highly responsive. It has a padded tongue and collar along with additional support and stability.

Quality/Durability
These are pretty durable, but not meant for tough terrain.

Cost
These are a little higher in price in comparison to other shoes from this brand.
Versatile
Several color options
Responsive
Padded tongue and color
7. Aspire
The heel-to-toe drop in these is very small, so they are a good buy if you strike mid-foot. They are very flexible and provide decent comfort and protection, with a removable footbed for extra cushion. These are lightweight and minimal and promote a natural running pattern.
Expand to see more
Comfort/Stability
These are very lightweight, and the design helps you to transition into a more natural running style, which promotes more comfort and productivity over time. If you're really serious about improving your runs, these might be the model to consider. The comfort and cushion on these is nice. The footbed is a little wide for some people, so they might not be suitable if you have a narrow foot. It's also worth noting that these can sometimes run a little small.

Quality/Durability
The durability here is great, and they are another top-quality offering from Ryka. In terms of how they encourage you to run, they are a very good piece of technology for the price point.

Cost
An average Ryka price.
Great if you strike mid-foot
Nice if you're looking to transition into a more natural running strike
Particularly lightweight
Decent comfort and cushion
Good durability
Not suitable if you have narrow feet
Sizes sometimes run a little small
8. Dynamic
This is another cross-training shoe that can be versatile and used for both running and other workouts.
Expand to see more
Comfort/Stability
This shoe offers mid and forefoot support as well as a lacing system that allows you to receive a more custom fit. It also features the re-zorb sock liner and adequate underfoot cushioning,

Quality/Durability
These are pretty durable and their Exo-shell can withstand abrasion and hits from outdoor elements.

Cost
These come at an average price for the brand and come in several color options.
Breathable
Versatile
Several color option
Durable
Sock liner
cushioning
9. Indigo
These have a very cushioned midsole and are particularly padded. The design of the shoe reduces impact and there is a good amount of traction in the outer sole. Good stability is on offer here without adding too much excess weight.
Expand to see more
Comfort/Stability
The inside of these shoes feels very soft and supportive, and they're great for arch support and if you have a high instep. They are very lightweight without sacrificing support and they offer a snug fit. They are on occasion a little too small, so you might want to buy a size up.

Quality/Durability
These have fairly poor durability – many users have found that the rubber in the sole can wear away after a short time. Other than that, they are a good shoe of good quality.

Cost
These are another pricey option.
Great cushion in the midsole.
Very lightweight.
Decent comfort and stability.
Good for those with high arches and a high instep.
Nice snug fit.
Quite pricey.
Poor durability.
Sometimes fit a little small.
10. Devotion
A great shoe from Ryka for medium and wide feet and nice for those short local road runs or other sports which require bounce and stability.
The
FIT is superb
and gives a true feeling of snug comfortable security. Ryka have built a lot of high performance tech into this shoe and it delivers top performance.
Expand to see more
Comfort/Stability.
The shoe kicks of as a trainer for indoor workouts and fine for local road runs. The foot-bed is an
Ortholite
feature with good antimicrobial qualities. For transitional performance the outsole is an 8 piece skeletal construction which works in conjunction with a feature called Re-Zorb -Lite offering mid-sole pivot points transitional performance.
Stylish overlays constructed from strong synthetics work to give a snug foot hold and work together with an internal direct attach supportive system and a secure front lace up feature. Below the ball of the foot for
good flexibility
we note the layout of flex grooves.
Quality/Durability
A good solid performing upper mesh with nice wick-ability while serving to enhance stability and comfort from the shoe. The overall shoe construction offers a light flexible capability and radiates comfort through the use of durable light-weight materials.
Stability is further served through the external pod tech (Re-Zorb-Lite) system which is designed in between the outsole and midsole.
Generally the shoes is designed with features which work towards giving nice comfort in combination with stability.
Cost.
An average price for a good comfortable performance shoe.
A flexible shoe.
Ortholite
8 piece skeletal construction
Nice and light
Not a shoe for challenging trail running.
As you can see, Ryka offers a range of options for different runners, all at a decent price. If you want something fairly simple but with relatively good technology, Ryka has all you need. They don't have the precise engineering of expensive brands, but they are way more effective than most other cheap alternatives. As a compromise between quality and cost, you won't find much better than this!
---
The Criteria Used For Reviewing The Best Ryka Running Shoes
We took a long close look at Comfort, Stability, Quality, Durability, Protection, Wick Factor, and Value.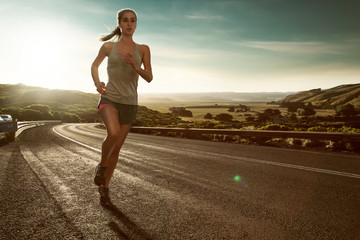 Ryka running shoes are unique because they are specifically designed for women. They also offer several different types of shoes that are made to fit specific needs and activities. When looking at shoes, we factored in exactly what the shoe has to offer when it comes to running.
We wanted to know if the shoes allow a runner to comfortably transition into a natural running style. We also looked for footbed cushioning and whether or not the shoes provide adequate foot support. Two more important features were whether or not there was any foot arch or lower leg support and how well the shoe would accommodate narrow and/or broad feet?
Do the shoes offer a snug FIT without any restrictive qualities which can negatively be felt during your runs? For those with a high instep, how good is the arch support? What are the neutral qualities in the shoe, the breathable qualities, and the weight?
We were interested in the level of shock absorption technology designed into the shoe and how it works?
How good is the combination of cushion with bounce and do any of the shoes have features for runners with flat feet? How good are the shoes for a runner with a hard strike and when support is designed in for the ankle, what type of support and how effective?
For upper comfort, what features are designed into the collar and tongue and how effective is the padding? Does the foot-bed contribute towards comfort, stability, and a good bounce effect? Can any of the shoe models serve runners that overpronate?
We looked closely at the shoe's built-in traction features because we wanted to know how effective their traction tech works and how durable the traction features are. While doing so, we noted the positive effects of the inclusion of slip-resistant soles designed into the shoes.
While a sole may look impressive, it doesn't mean it is up for the task. Grip factor and whether or not shoes featured lugs was also taken into consideration when evaluating the realistic performance of the shoe.
We looked at the features used in the construction of the different shoe models to see if they were constructed from materials that give flexibility but retain a good level of durability?
Mesh upper features are always an added bonus when shopping for affordable options. When looking at shoes, we wanted to know if their mesh upper contributed towards the shoe's overall secure FIT, its ability to provide against the entry of water, and whether or not it was able to wick away moisture.
Another important feature is the soles of the shoe. Are they solid and constructed from high-performing durable rubber? Does the sole tech have a combination of flexibility and firmness? Where is stitching included and is the stitch work professional and firm? Are the seams likely to rub and cause skin friction?
In terms of wear, how durable are the materials used in the sole and overall construction of the shoe? The lace system is always of interest and we looked to ascertain if the shoe designers had given thought to lace systems which contribute towards a snug, comfortable, and a stabilizing secure FIT?
We also looked at the protective qualities the shoe has to offer in terms of ankle, toe and general foot injuries.
We noted that prices were set reasonably and that each shoe model offered a wide variety of useful features.
TIPS FOR LADY RUNNERS
Personal safety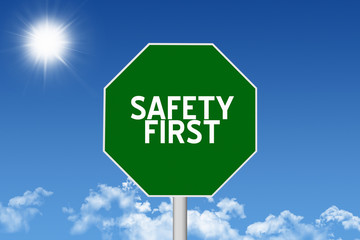 Running is an ideal exercise for those of you looking to improve your overall health and fitness levels. If you are just starting out, short runs are ideal and you can begin gradually build up your distances as you become more comfortable and are able to maintain a comfortable pace. A comfortable pace is different for everyone and the most important thing is that you enjoy each of your runs. As your stamina increases, you will naturally be able to set more challenging distances–just remember that comfort and enjoyment are the most important factors when it comes to long-term running.
While most of enjoy listening to music during our runs it's important to remember that we must also always be aware of our surroundings. If you run at night it is especially important to turn down your music so you can hear approaching bikes, motorcycles, cars, etc.
This might seem out of the ordinary, but there confirmed cases of runners being injured when running on or around the outskirts of golf courses. While it may provide you with nice views, you should avoid these areas because golf balls traveling at a high velocity could severely injure you if you happen to be hit by one.
Nowadays we all have phones and most of us bring them along on all of our runs. This is why it's important to invest in an armband. This allows for hands-free running and ensures you have easy access to your phone if you have an accident or get yourself in a situation where you need help.
Reflective clothing or features are another important safety feature we should all be on the lookout for. While you may be able to see an approaching vehicle, it isn't always likely that they will be able to see you. Running shirts, shorts, pants, and other running gear often have reflective features designed into them–to keep you safe and visible, especially at night.
Another preventative measure you can take if you are an avid runner is to switch up your runs. Unfortunately, not everyone has the best intentions and, as women, we need to ensure we are doing everything we can to keep ourselves safe. Switching up our running routines prevents unwanted people from being able to keep track of where we are.
Running gear with storage options further ensures our safety and allows us to carry important items, such as our ID, keys, and phone. When making your selections it's also important to consider choosing a good pair of ladies running shorts with a secure pocket. Some women are even able to store their pepper spray during their nighttime runs thanks to their choice in running clothing.
On that note, we will leave you with this tip–run against traffic so you always see whats coming your way and have more time to think and react.
Health

Before making any purchases or decisions it's important to reviews for the clothing or shoes you may be considering. Shoes are an essential component to a runner and you need to ensure they provide you with adequate comfort, durability, and protection. If you plan on becoming an avid runner it may be a wise choice to size up so you can stay comfortable no matter the distance.
Remember to remain relaxed during your runs as well. Tightening up can cause muscle strain and open the way for injury. Carrying an energy snack bar with you will also prevent you from becoming fatigued mid-run and allow you to replenish the nutrients your body needs to continue.
Maintain a good stretch routine pre and/or post workout will also enhance your runs and allow you to perform to the best of your ability. Stretching can work wonders, just make sure you don't overdo it before your runs.
Invest in a good water bottle.
Staying hydrated is of utmost importance to all runners and athletes. During our workouts, we lose a lot of nutrients through sweat, especially during long runs. We need to ensure we replenish our fluids as well as our electrolyte levels. This applies to both hot and cold days–dehydration can quickly become dangerous, so it is important to take the appropriate measures to prevent it in the first place.
Regular runners also need a good sleeping regime. Rest is just as important as ensuring you follow a proper diet and that you replenish your body with minerals, vitamins, and protein that your body needs. For your protein intake, consider investing in protein bars for runners, especially if you're running long distances.
Listen to your body. This is the most important advice we can give you; if you have any pain, no matter how small, make sure to take note of it and address the issue. While it may be nothing, it could be something that could lead to a long-term injury. Oftentimes, however, your new ache or pain could be caused by a change in your running style: for example, you might choose to increase your stamina and start running further and notice muscle tightness or other body signs which are a result of how your running style has started changing in order to allow you to run faster and further. A common complaint is tightening in the upper legs muscles and lower right hip area, if you feel this research and read on how to gradually build up your stamina for running.
Don't overdo your training and listen to your body. Above all, it's important that you enjoy your runs and that you rain fit, healthy, and physically able to continue running. Build up your stamina gradually and watch yourself improve overtime.
FAQ
Q: I'm a lady runner and I like to socialize – any Suggestions?
You should look into finding a running partner or joining your local running club/group, this approach will allow you to pursue your passion with like-minded people you can also form a connection with.
Q: I have done a lot of roads running and I want to build up my stamina and speed, can you give me any advice?
Building up your stamina requires a calculated method. Once you set your goals to work up to you will be able to gradually increase your stamina over time. to a higher level.
Q: I'm afraid of dogs, what should I do when I see them?
If you are afraid of dogs check out this link, strategies for dealing dogs during your runs, for some tips on how to handle the situation.
Q: I have recently started to increase my distances but I'm getting cramps in my upper leg muscles, why?
The fact that the cramps have started when you chose to increase your distance suggest this is a result of pushing your muscle endurance. On the other hand, you may need to ensure you are replenishing your electrolytes and taking the supplements you need. Here are two reviews that will help you put you right on track–preventing cramps and building up stamina.
Q: Just took up running. I'm having major problems with foot blisters, any advice?
My first thought is that your new to running and certain areas of skin on your feet need to harden but I think the problem is possibly bigger. Blisters will at times happen, no matter how long you have been running. When first taking up running the first thing to do is select a shoe and socks which offer comfort, nice stability and do not have features which can rub and cause irritation resulting in blisters. Preventing blisters through choosing the right quality running shoe will serve to greatly reduce your problem.
Q: I have foot blisters and I don't want them going septic, what can I do.?
I hope you have already changed your choice in running shoes to help prevent blisters, choose a better pair of running shoes. For your existing blisters, you need to treat those blisters with a good type of aid. Read here for blister treatments for runners.
---
Sources
Subscribe to our newsletters