10 Best Energy Bars for Runners Tested
last updated:
Jun 01, 2021
Whether you're a runner, athlete, or someone who's always on the go, you'll find that the best energy bars for runners are a game changer.

Nowadays we all lead active and busy lifestyles that can quickly burn us out and leave us feeling depleted. The best energy bars for runners will ensure you get the energy you need before you hit your run, keep you full while you're on the go, and give you the energy you need so you don't crash when you need your energy most. The best part about these energy bars, however, is that you don't have to mix, shake or prepare anything—just unwrap them and enjoy!

With all the selections out there, we know how difficult it is to narrow down the best energy bars—so we did it for you!! Take a look at our list of the top 10 best energy bars!
In a Hurry? The test winner after 10 hrs of research
KIND
Why is it better?
Minimally processed
Great source of fiber
Does not inflate blood sugar
Gluten and dairy free
In a
Hurry? Editors choice:
Test Winner: KIND

4
Researched Sources
1.4K
Reviews Considered
10
Hours Researching
17
Products Evaluated
Product Purity
Potency
Effectiveness
Value
Side Effects
By Default
10 Best Energy Bars for Runners
Criteria Used for Evaluation

Product Purity
Whenever you put something into your body, especially when you are trying to make smart health choices, it is important to think about how pure it is. For consumables like energy bars you want to make sure the ingredient label is accurate and everything that it claims is in there really is and that there are no undisclosed ingredients either. We here at RunnerClick know how important this is which is why we carefully reviewed each product on our list and made sure that every one of them is pure and has an accurate ingredient list.
We know you want an energy bar that provides you with the energy you need. However, this doesn't mean you have to sacrifice taste or texture. Taste is tricky because it depends on your own personal preference, so we made sure to include something for everyone. We have options that taste like dessert and others that are blander nut still sweet. We also made sure to include the more natural options that are free of artificial ingredients as well as include options for those of you with allergies or diet sensitivities.

Potency
Similar to purity, potency is something else you will want to think about as you search for the best energy bars to use before, during, and after your runs. Potency refers to how much of each vitamin and mineral and nutrient you get per serving. When you are looking for energy boosts, you will want to ensure the bars you are using are delivering the right dose your body needs. Our review team made sure to keep this in mind as we searched for the best energy bars used by runners and we feel we have a good selection here for you to review!
According to the 2010 Dietary Guidelines for Americans, a balanced diet should be 45-65 carbohydrates, 20 to 35 percent fat, and 10 to 35 percent protein. These recommendations are for the average adult, but runners and athletes typically need more carbohydrates to refuel after a workout--and more protein if you want to build muscle.
As a rule of thumb, it's important you choose a bar that provides you with the nutrition you need to power through after a workout. AYou should also consider the ingredients your bar is made of as well as whether or not it has a lot of added sugars. If you prefer organic food or have any food allergies makes sure to consider this as well. t
Rx Bars, the Bearded Brothers Paleo bars, Kashi bars, Kind bars, and Larabars are all made using minimal ingredients that are easy to recognize, such as whole nuts, fruits, egg whites, and natural peanut butter and chocolate sources. When you can, it is advised to opt for "real" food (as opposed to synthetically created foods) so look for bars with ingredients like oats, flaxseeds, chia seeds, and a recognizable and trusted protein component. Of course, if you have special dietary needs and/or restrictions, be mindful of those as well. Luckily, our list of bars can easily fit into gluten-free diets, Paleo diets, etc.

Value
When you are searching for nutritional supplements like energy bars, it is important to remember it usually is not a good idea to cut corners for the sake of saving a few bucks. You get what you pay for and when it is your health on the line, you don't want to skimp on the quality. The RunnerClick review team made sure to look at the price along with all the benefits each energy bar offered We then selected the ten best ones to include on our list for you. We tried to include a variety of price points while keeping quality first and foremost!
We know you work hard for your money, and you definitely shouldn't have to break the bank to get a simple energy bar that fits your needs. Energy bars are more convenient sources of fast energy than some other sources, but there is still no need to overpay for convenience! Shopping and buying in bulk is a great cost-saving trick. The bars on our list can be bought either individually or packaged together in bulk. Buying them in boxes of twelve bars lowers the per serving cost substantially. And because the shelf life of energy bars is typically several months, it makes it easy to buy in bulk and store them away to be used as needed without worrying so much about expiration dates.
We have also taken into consideration the overall value of the bar - that is, that you are getting a quality product for your money. The bars on this list are made using quality ingredients and actually do what they are supposed to, which is provide carbohydrates, fats, and proteins that provide for your energy and recovery needs - all while keeping costs relatively low. Also included when considering value is considering portion sizes, and exactly how much (or, in some cases, how little) you are getting for your money. We want your dollars to go as far as they can, and to be spent on energy bars that are substantial in serving size.

Effectiveness
There is little point in buying new running gear or using different products if they are not effective and don't deliver what they promise. The same is true for nutritional boosts and supplements. You want the energy bars you eat to give you that boost you are looking for without the nasty side effects. We made sure to consider the reviews from other users as well as our own experiences to find the most effective energy bars that will serve you well as you enjoy your runs or workout sessions. We know effectiveness is important for you whenever you are on the go.
Effectiveness looks at several factors, one of which is functionality. This means you need to consider where you want to consume your bar and whether or not it will provide you with the energy you need. Here we made sure to provide a list of options you can easily consume before a run or workout so you can get a quick boost of energy.
Generally speaking, the best bars to eat before and during have a lower protein and fat content and a higher carb count high. For example, while delicious, some athletes experience stomach cramps from foods like nuts and peanut butter if eaten just before a workout because they are filled will slow-digesting proteins. However, other athletes are not phased by nuts or nut byproducts at all, so it does come down to the individual case by case scenarios. Know yourself and your body!) Yet, these kinds of bars are perfect for post-workout recovery and muscle repair and will help you come back for your next workout or race faster and stronger.
Another component of practicality is convenience. One of the major appeals of purchasing energy bars is because they can conveniently be eaten in the car, during a workout, at work, in between classes, and the list goes on. They are easy to transport, they do not have to be refrigerated, no preparation is needed, and clean up is obviously a breeze. They also tend to have a great shelf life, so they are a cost-effective snack because you can buy them in bulk and they will stay good in your pantry (or emergency snack stash at the office or in the car!) for months.
They also should not be so big that they can't be easily taken with you during a run. Brands like the Honey Stinger Waffle bar on this list are perfect in this regard because they are smaller in size and can easily fit into compact compartments and pockets. And finally, for convenience sake, the bars need to be simple. That is, you do not want to have to worry about them being too crumbly, too hard to eat, easily melting during the summer months, or frozen solid when you are out on the trails in mid-winter.

Side Effects
The final key factor we considered in our search for the top ten energy products to feature on our list was any known or possible side effects. For the energy bars that made it to this guide, they are safe and healthy options for active individuals. There are few if any reported side effects and most are minor and short-lived including things like stomach upset or an aftertaste. Unless you are allergic to one of the ingredients in one of these bars you should not have any problems or concerns about side effects while enjoying them!
Although some products of this type do have side effects for certain people, thankfully the incidences of this are quite low, especially when compared to how many people experience side effects from other nutritional supplements such as protein powders and BCAAs. We looked over tons of reviews for each product and if we found that a lot of users were experiencing negative side effects it didn't make our list. Something we found is that when people do have problems using this type of product it's often due to them not drinking enough water when they eat the bar, which makes it hard to digest, so it's hard to judge a product when the problem actually lies with the user.
If you are allergic to certain foods (particularly tree nuts like peanuts, almonds, and cashews, seeds, any fruits, or suffer from Celiac's disease or are overly intolerant to gluten) than you should always be mindful of what you are consuming, especially when it comes to energy bars or snacks that you might be eating while out on the trails or roads by yourself. Always read the label and be on the lookout for ingredients that might trigger an allergic reaction. Luckily, the range of bars we have included in our list are so versatile and different that, no matter your allergy, you can find one that can safely fit into your diet.
Expert Interviews & Opinions
Most Important Criteria
(According to our experts opinion)
Experts Opinion
Editors Opinion
Users Opinion
By Default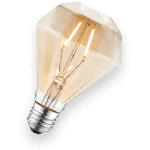 Watch the Fiber!
Fiber is an important part of any well-balanced diet, since it helps your body to digest food and keeps you regular. However, eating too many energy bars in one day that are high in fiber can lead to more digestive issues, including problems with regularity. Remember to eat fiber-rich products in moderation to avoid this issue!
Observe the Anabolic Window
Although energy bars are effective as a pre-workout snack, they can have significant benefits when consumed post-workout as well. In particular, protein-rich energy bars can serve as a great supplement during your anabolic window. Bodybuilders and athletes like to time their protein consumption around 45 minutes after exercise in order to maximize protein synthesis, which leads to increased muscle growth.
Talk to your doctor!
Before you start taking any type of supplements or start changing your diet and workout routine, you should talk about your plans with your doctor. This is especially important if you have serious medical concerns or existing conditions or are taking prescription medications. Your doctor can ensure you are not putting yourself at risk for health problems with your diet and workout routine and can also help guide you to find the nutritional supplements that are right for you and your unique situation! They are there to help you reach and maintain optimal health so be sure to work with them rather than against them.
Other Factors to Consider

Versatility
Not all workouts are created equal, and neither are all energy bars--in fact, they are often designed for different levels of physical activity. For instance, while all athletes need to be mindful of getting a well-balanced diet made up of carbohydrates, fats, and protein, an endurance athlete who is logging miles and miles each day is going to need a different ratio of macronutrients than, let's say, a weightlifter who does minimal cardiovascular activity and is mostly just focused on building muscle. Runners, swimmers, triathletes, and other endurance athletes typically have needed a higher amount of carbohydrate intake because they need sustained energy for longer periods of time.
Athletes who focus primarily on strength training and muscle building activities, however, need more protein. That's not to say that one doesn't need the other - after all, any runner can tell you that central muscle repair and recovery after a hard workout is getting in a decent amount of protein and weightlifters know how much better their workout is when their glucose levels are high. Knowing what you need and want out of your workout will help you to choose an energy bar that has the nutrition you need to help you meet your goals.
Whether you are trying out a new diet or are a seasoned veteran to all things Paleo, Whole 30, vegan, gluten-free or Ketogenic, your first step in choosing an energy bar (or any snack or meal) is to check out the ingredients. We know you don't want an energy bar to upset all your hard work, so our list is full of bars that can easily fit into a wide variety of dietary restrictions and regulations. Several of the bars contain only ingredients allowed in Paleo bars (think whole nuts and fruits and animal products) and organic or locally sourced ingredients. A few bars on this list are certified kosher products, and several are even terrific options for those suffering from diabetes or trying to pay special attention to their glycemic index.

Ease of Use
If you are looking for a quick, convenient pre-workout snack to give you a fast energy source that is easily digested, then you will need to opt for an energy bar that is not overly heavy and laden with too many slow-digesting fats, protein, and carbohydrates. You want something to satiate intense hunger but certainly not keep you feeling overly full and sluggish. For choosing an energy bar to eat during your run or workout, you will still want bars that are not too heavy and are quickly digested, but also that are relatively small or compact so that they can be easily transported in pockets and compartments, and that are easy to eat (i.e. not too crumbly, not too chewy, do not melt or freeze easily, etc).
Brands like Honey Stinger are great right before and during a run because they are easily digested and are a fast source of energy. Kashi and kind granola bars are another great options for before or during a workout because they are substantial enough that they curb slight hunger but light enough that they do not typically fill you up completely - it is still good to be mindful, though, of how your body responds to and digests dried fruits and nuts. Another important fact to consider when picking an energy bar to eat before or during your run is fiber - too much, and you will probably regret it!
After a workout, an energy bar needs to help replenish your depleted glycogen stores, so carbohydrate intake is still important! But it the real key to getting the most out of your workout is consuming adequate amounts of protein in the "golden window" of thirty to sixty minutes after your workout is finished, in order to best aid in muscle growth, repair, and recovery. Studies suggest that the best way to recover is to consume foods with a 4:1 ratio of protein to carbohydrates soon after finishing a workout. Protein-rich energy bars, then, are a great option for a stellar recovery snack.
Frequently Asked Questions
q:

Is Pre and Post exercise the only time I can have an energy bar?

a:

In this article, we have mostly only discussed consuming energy bars as a pre, during, or post-exercise snack to aid in your workout and recovery. However, one added benefit of purchasing energy bars is how versatile they can be (which adds to their value!) so if you find yourself not being able to choose which one you want, buy them both and then use them in other recipes to ensure they do not go to waste.

Some ideas include crumbling them up and mixing them into smoothies, yogurt, oatmeal or as a delicious topping on pancakes, waffles, cereal, and even ice cream or frozen yogurt (after all, some of them just taste like a healthy candy bar)! They can also be used in baked goods and desserts (i.e. if you cut up a chocolate energy bar and mix it into a cupcake, cake, or brownie batter, it's just like adding in chocolate chips). Don't be afraid to get creative with them in the kitchen!
q:

What is the difference between protein bars and energy bars?

a:

For the most part, you won't find a huge difference between bars that market themselves as "protein bars" and those that market themselves as "energy bars," and depending on your needs, it might not really make much of a difference to you which one you get (i.e. if you are just looking for a quick, convenient snack too much on between meals while running errands). You might suspect that those that advertise as "protein" bars will have more protein, but that's not always the case because some energy bars contain significant amounts of protein as well. The ingredients contained in the two often overlap, as you will find nuts and fruits, oats or rice products, and a protein component in both.

When it comes down to deciding what bar is best for you and your needs, it is probably fine to not choose one versus the other because one calls itself an "energy" bar or because one calls itself a "protein" bar. Rather, go with what fits your lifestyle best - i.e., what tastes best to you, what fits into your budget, what fits your dietary restrictions or goals, etc. Both are rich enough in macronutrients that adequate energy will be given to you to power you through a tough workout.
q:

Are energy bars an essential addition to an athlete's diet?

a:

An athlete's diet often focuses on nutritional functionality. As an athlete, particularly an endurance athlete such as a runner or triathlete, what you put in your body is of critical importance. Sports nutrition is a deep and complicated topic, with tons of research and thousands of books that can be read and analyzed. In this article, you won't find any deep scientific discussions, but what you will find is a thorough review of some great-tasting energy bars that properly serve the basic needs of runners and athletes in providing adequate energy coupled with proper nutrition and an affordable price tag.
q:

What is the recommended dietary allowance of carbohydrates for adults?

a:

The Recommended Dietary Allowance (RDA) for carbohydrates is 130 grams per day. This is the number of carbohydrates required for an adult, in order to fuel his or her central nervous system (including the brain) and red blood cells. It is important to have full glycogen stores because when we participate in the anaerobic exercise, our bodies switch from burning fat to our quick-burning sources of glucose in order to maintain our energy and our blood sugar level, and continue fueling our brains and our red blood cell production.

The number of carbohydrates you will need, however, will often depend on your body type and how much exercise you do. If you count macros you will have a better sense of how many carbs you actually need to consume in a day. If you don't count macros this number may be more difficult to pinpoint, but 130 is a good one to start off with.
q:

Should I consider other health factors before choosing an energy bar to incorporate into my diet?

a:

Yes, you should! While working out and eating right are important for overall health and wellness if you have existing health concerns or problems currently being treated or that were recently diagnoses if it very important to discuss this with your health care provider. Talk to them about what kind of workouts you are doing, what your diet is like, and disclose any and all supplements you are taking. This is so they can help you stay on track and ensure you are doing something that can put you at risk for other health problems. For example, diabetics have to be careful of bars and supplements with a lot of carbohydrates and sugars. If you have chronic health concerns or are taking a lot of medications for things like cancer, MS, or depression then you will want to ensure your medications to do not interact with anything else you are putting in your body! Always discuss diet and exercise habits with your doctor!