Best Looking PUMA Sneakers Reviewed & Rated
last updated
Jul 08, 2019
Puma is known for sleek
comfortable designs in active wear.
However, giving them a little praise for their affordable fashion sneakers was worth the research. They have so many options and we are pretty sure you'll find something great to fit your flow.
The best thing about Puma fashion is it doesn't eliminate the comfort and support that some fashion sneakers seem to forget.
You get classic, sporty,
and even clubby that won't kill your feet if you have to wear them all day and night.
Scroll through and check out the digs as well as the FAQs and Evaluation Criteria. It's all there to help get you fit faster. We spent hours researching what consumers are raving about, making sure we are offering the 10 Best Looking Puma Sneakers currently offered.
In a Hurry? The test winner after 15 hrs of research

Puma OSU NM
Why is it better?
Laceless
Flexible
Breathable
Affordable
In a
Hurry? Editors choice:

Test Winner: Puma OSU NM

4
Researched Sources
1230
Reviews Considered
15
Hours Researching
15
Products Evaluated
Style
Comfort
Versatility
Value
By Default
10 Best Looking PUMA Sneakers



Laceless
Flexible
Breathable
Affordable
These Pumas are laceless sneakers designed for cross training. They are flexible, comfortable, and breathable--a perfect option for an everyday shoe or for your daily workouts.
Read more
Style
These shoes are laceless, flexible, and are breathable and comfortable.
Features
These shoes are laceless and use mesh and synthetic straps to keep your safe secure.
Specs
These shoes have a unique, laceless design. They come in several color options and are lightweight, breathable, and comfortable.
Value
These shoes are moderately priced.



Leather increases durability
Leather on leather construction is easier to clean than suede
Mostly leather construction increases the perceived style quality for more formal events
Leather can be easily damaged by sharp surfaces
Proper leather cleaning methods are mandatory to maintain the color
Maintaining clean white coloring can be difficult
Another one of PUMA's leading classic designs is the PUMA Men's Basket Classic LFS Fashion Sneaker. It has leather on leather and foamstrip features that give it an uncommon look. Material choices also give it a higher quality of construction.
Read more
Style
This PUMA sneaker embodies much of the classic style of the 1970's with simple, yet sophisticated style choices. It is available in black, white, and combination color options for maximum versatility.
Features
The PUMA Men's Basket Classic LFS Fashion Sneaker has a leather upper with leather and foamstrip accents. It also has the classic rubber sidewall and sole designs for comfort and style. The tongue logo features the alternative green and black design found on some PUMA options.
Specs
This shoe is a low-top with a short tongue and wide collar for maximum comfort and ankle flex. Upper side panel ventilation improves breathability. Much of the design follows the same design as other suede options.
Value
These shoes serve best as a leather alternative to some of the suede PUMA options. It has much of the same stylings and features that the suede options have but has the improved durability and style of leather.



Subdued retro styling fits into most fashion styles
Extremely wide range of color options
Subtle style choices including lettering add depth to the design
Suede upper can be difficult to clean
White textured rubber sidewalls a prone to collecting dirt and difficult to clean
Padded tongue may change the overall fit and add pressure to ankles
For making a style statement that is not over the top but still very noticeable, you can try the PUMA Women's Suede Classic Sneakers. With a classic suede design, signature PUMA features, and a wide assortment of color options to choose from, these sneakers are a fashionable and comfortable way to complete your look.
Read more
Style
These shoes are low-tops with a slightly extended top and tongue. They have a retro design that is both comfortable and stylish in the way that you would expect from PUMA. There are 14 color options to choose from, which gives you a wide range of ways to change your look.
Features
The Suede Classic Sneakers have the classic PUMA foam strip overlays and gold lettering. A suede upper in different styles combined with textured sole sidewalls that create a deeper, more sophisticated look. The tongue and collar are padded for better comfort.
Specs
This shoe is available in 14 color options. The upper is made of suede while the sole is made of textured rubber. The overall size measures as a slightly elongated low-top. The overall design is retro with some modern influences for added performance.
Value
An exceptional option for completing a wide range of ensembles with customizable color options. The wide array of colors to choose from makes it possible to complete a wardrobe with multiple well-chosen pairs. The overall look of these sneakers makes a statement without being overly flashy or inappropriate in different situations.



Cool style
Good traction
Versatile
Available in lots of cool color combinations
Run small in size
Some found them uncomfortable
These Puma's have a classic style but with an aggressive outsole that gives the user excellent traction. People love the way they look and most people found them to be comfortable although a few found them to fit a bit narrowly and recommended going up a half size.
Read more
Style
While these are similar to the Classic Suede in looks, the aggressive and unique outsole gives them a fun and funky look.
Comfort
Most users found them to feel good during wear and use. A couple of people did find them to fit narrowly and thought the cushioning could have been better. Because of this, we recommend considering ordering up a half size and replacing the insoles with an aftermarket pair.
Versatility
The aggressive outsole provides a lot of traction and the fit is snug so these are good for running as well as casual wear.
Value
These are roughly the same price as most of the other options on our list.



Classic PUMA design is iconic
Thick rubber soles offer added comfort
Suede upper has a rich texture and look that elevates any style choice
Suede is difficult to care for effectively
White soles easily scuff or discolor over extended use without proper care
Texture on bottoms may not offer the most effective support on some floors
PUMA has a lot of classic styles to choose from for men and women. The PUMA Men's Suede Classic Sneaker mirrors many of the style choices in the women's version but focuses on several style changes specifically for men.
Read more
Style
Suede Classic sneakers are low-tops with the classic style that you think of when you think of PUMA, Converse, and Vans. The flat rubber sole topped with a suede upper creates a fashion choice the never goes out of style. They fit nearly any style, but pair especially well with suede and jean apparel.
Features
These shoes have a suede upper, thin suede tooling, and a thick rubber sole. The lettering on the sides and the PUMA logo on the tongue stand out. These shoes also have the classic foamstrip logo on the sides.
Specs
They are made of suede and rubber. The lettering and logos are made of foam and expertly stitched to the upper. The laces match the color of the upper as well.
Value
A great general alternative for men to wear every day. The thick soles offer comfort, and the ability to choose from a wide range of colors makes it easy to fit them into any fashion style.



Holographic finish provides a unique and constantly changing look as you move
Retro design fits most fashion styles
Multi-tread rubber soles provide effective traction on most surfaces
Bright design may not appeal to all wearers
Flat bottom may not be comfortable over the long term
Rubber sole provides traction, but may not hold up to harsher surface materials like gravel or pavement
Making a unique statement is essential for making a good impression. The PUMA Women's Basket Holographic Fashion Sneakers have a look that is unique and reflects well on your style choices. Their holographic design can be used to complete any retro or modern look that you can come up with.
Read more
Style
The Basket Holographic sneakers combine a retro design with a modern finish to create a unique look. The finishing on them makes these shoes semi-reflective which gives them a shiny, mirror-ish finish. Many other items like cars have used the same idea to add another dimension to how they look by changing the way that they bend light as you walk.
Features
These shoes feature a retro basket design. The finish produces a mirror-like effect that bends light as you walk. The soles are flat with two types of treads for stronger grip on different floors.
Specs
The Basket Holographic Fashion Sneakers have a rubber sole with waffle and solid treads. They have asymmetrical lacing as well as foam overlays. These shoes are finished with synthetic leather.
Value
These shoes make a statement in a bright and flashy way. If you need to complete a look that draws attention to your feet, and you enjoy brighter options, then these shoes will work well for that.
7

. Women's Basket Classic



Leather upper is durable if cared for properly
Thick rubber soles add comfort
Color and style choices make them a great option for everyday use, especially for basketball lifestyle enthusiasts
Leather can be easily damaged by sharp objects
Flat sole construction may not be conducive to athletics
Keeping the white version clean can be difficult
PUMA Women's Basket Classic LFS Fashion Sneaker offers many of the same benefits as the men's version. However, there are slight differences aside from the sizes. These include color options and slight differences in styles.
Read more
Style
The PUMA Women's Basket Classic provides a higher quality alternative to other PUMA options through the use of a mostly leather construction. It has the look of a basketball warm up shoe, and was commonly seen in the hip hop community of the 1970's.
Features
This shoe has an all leather upper with foamstrip accents. An all black and all white and cream options make this shoe very versatile. It has a significant amount of padding which makes the comfortable for long periods of time.
Specs
The Basket Classic sneakers are available in sizes up to 11. They are made mostly of leather and have thick rubber soles. The padding and liner on the inside features the PUMA logo.
Value
These shoes offer the best value as an everyday lifestyle sneaker. They are comfortable and fashionable in a way that many people will enjoy. They are also relatively easier to care for over the suede PUMA options.



Stylish
Platform
Constructed well
Some find them to fit a bit large
The Puma Vikky is a nice shoe, because it offers fashion, comfort, and a little bit of extra height. The pattern is an urban matte covered by a darker speckled look. These shoes come in both olive green and black.
Read more
Style
The style of these shoes is very casual, but a bit dressy when you get them in the black version. For a different almost camo look, you can also opt for the olive green. The pattern consists of a matte with a darker layover.
These shoes are higher than others, so they offer you a little boost in height.
Features
These are basically a fashion shoe, but they still offer very durable construction. The stitching and materials are strong and will last for many years. The rubber soles are deep and will keep you protected from slight moisture, but by no means are these shoes waterproof. It is merely the height that will lift you off the ground a bit and offer some distance from small amounts of moisture.
Specs
These shoes are made of a durable rubber sole and synthetic textiles. They also have a soft foam insert.
Value
These Pumas can be found for a very reasonable price and for the fashion and comfort that they provide, they are a very decent investment.



Fashion choices offer an alternative to other styles
Oversized outsole is different from many other options
Leather construction and stitching makes these shoes durable
Oversized outsole may not appeal to many wearers
Leather can be difficult to care for
Pricing is expensive compared to other options
For a style choice that is closer to the current trends but mixes in retro styles, try the PUMA Women's Basket Platform Core Fashion Sneaker. It uses designs from the 1990's to recreate an iconic look. These sneakers focus on a basketball shoe design that is both stylish and functional as an everyday style choice.
Read more
Style
The PUMA Basket Platform Core sneakers are low-cut basketball shoes with a high outsole. Unlike other PUMA's, this outsole is oversized compared to the upper for a protruding and bulkier look. They are a strong combination of a fashionable choice and functional elements.
Features
These sneakers have a leather upper with an oversized rubber sole. Gold lettering is used to create the logos. Basketball fashion choices are great for anyone that enjoys that lifestyle fashion.
Specs
This shoe is available in sizes up to 11.5. The upper is made of leather while the cole is rubber. There are four color combinations available including two white and two black with a white or brown outsole color.
Value
These shoes offer a strong alternative or addition to a collection of fashion lifestyle shoes. They are comfortable over long periods while providing a different aesthetic choice. If you are into the basketball fashion lifestyle, then these shoes will fit well into your collection.






Slip-on
Look sporty
Soft insoles
Breathe well
Look great
Puma Tsugi Apex is a sporty version lifestyle shoe that offers comfort and sleek design. It offers support and style to any outfit so you can feel good and look good all day. We'd say it is a great option for a warm day strolling through park or shopping as it breathes well and has a very little break in time.
Read more
Style
Simple, sleek and sporty is what Puma went for when making the Tsugi Apex. They made it without a tongue and added a tab to slip right on the foot with ease. The Tsugi Apex is also been stated to be extremely durable while still being flexible and soft around the foot.
The sock-like design makes a secure fit. Furthermore, the rubber soles add to the comfort with a good grip and a little bounce when you're walking. They aren't made for marathons, but they will keep you going when you're on your feet all day without any issues.
Features
Puma made the Tsugi Apex out of knitted textile and an ethylene vinal injected molding in the midsole that makes the shoe extra light and soft on the active foot. Moreover, the tongueless feature with the lock in laces makes the shoe fit snug without moving around and causing blisters.
Puma went all in with the design details to offer a very aesthetically friendly yet sporty design to this lifestyle shoe. While they didn't give it all the bells and whistles that are in a sport or running shoe, it does offer a lot in support and flexibility for everyday use.
Value
One thing we respect about Puma is their pricing. They offer great quality and products at average pricing. You can get a great shoe design for your daily routines without spending a fortune.
Therefore, you can save more to spend on your next pair of running shoes or starting a collection. We are secure in our research and now when we find a good one and the Tsugi is a fantastic option for those wanting a clean look for daily wear.
Criteria Used for Evaluation


Style
Since the name of this buying guide is, "Best Looking Puma Sneakers" we had to lead off our criteria section with Style. Today Puma makes sneakers and other athletic apparel that are some of the highest-quality and top performing gear in the world of track and field. Usain Bolt, the legendary Jamaican sprinter known as the fastest man in the world uses their products and they are one of his main sponsors. But with this list we didn't focus on their performance shoes, we instead narrowed our focus to their lifestyle collection. In 1968 Puma debuted their now famous Puma Cat logo. That same year, Tommie Smith won gold in the 200 meters at the Summer Olympics in Mexico City and he and his teammate John Carlos raised their fists in solidarity in this now famous moment in history. Pretty soon other professional athletes, most notably Walter "Clyde" Frazier of the NBA, began rocking Puma's and their signature style trickled down from there to the streets where they became a mainstream style icon. Now, over 50 years later, the signature Puma Cat logo and stripe are one of the most recognizable icons and brands in the world. While making this list we looked at their entire lineup of shoes and brought you the top 10 that stay true to the classic Puma style while making the most of modern materials and production techniques.


Comfort
This buying guide is all about style and looking good in Puma shoes. At RunnerClick we love Puma's, but we're also of the opinion that when you feel good you also look good. Feeling good breeds confidence and ease, and those things are cool and sexy. Because of this, we looked at the materials and design of each shoe and also considered over 1200 reviews from real-world readers to help us determine how comfortable the stylish shoes we chose were. Luckily this was a happy job since Puma's are known for both their high level of style as well as their outstanding levels of comfort. Especially since these are lifestyle shoes, you'll rarely find an incidence where the shoes didn't feel good to the wearer or caused blisters or anything like that. There are a couple of performance options on our list, but we made sure that these were stylish as well as functional.


Versatility
While Puma's are stylish and cool looking, it's also nice that they can still perform well when you need or want them to. What is today known as a lifestyle shoe was once a top of the line performance shoe, worn by NBA greats such as Walter "Clyde" Frasier, as well as some of the best track and field shoes available and winners of many Olympic medals wore them. So while most of the options on this list look a lot different from what we know today as high-performance shoes, you can still run, jump, and play in them just like sporting legends have done in the past. While ranking the products on this list we looked at whether or not each option can be used for more than just casual wear. If a pair of shoes is also good for sports such as running, basketball, tennis, or any other similar activity we made sure that we noted that and gave it a higher score in the product review section.


Value
This is an important thing to consider while shopping for shoes, whether you're looking for an option for casual wear or for sporting performance. Some of the things that make a shoe perform well in this criterium are not only it's style, but also the other things we mention above such as versatility and comfort. Durability is another thing to consider since if a pair of shoes fall apart soon after you buy it you obviously won't be able to get your money's worth out of it. Another thing to think about is if you'll be able to return the shoes if you don't like them because they turn out to be uncomfortable, they don't fit, or for any other reason. Whether you're shopping online or in person at a retail store, be sure to inquire and find out about the seller's return policy so that you don't get stuck with a pair of shoes you don't like for whatever reason. Even if a seller does allow returns, they usually won't take them back if the shoes have been worn outside even a little bit, so if you order a pair online be sure to wear them for a while indoors in the comfort of your own home to make sure they fit and are comfortable before you take them outside and hit the streets.
Expert Interviews & Opinions
Most Important Criteria
(According to our experts opinion)
Experts Opinion
Editors Opinion
Users Opinion
By Default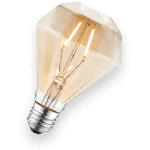 Well proven Brand
Puma has been in business for over 70 years, need I say more? They have over 15,000 employees and make shoes for every possible sport and style. You can not go wrong choosing Puma for next pair of lifestyle or performance shoes.
The Sue Tsai Colllection
Puma has partnered with artist Sue Tsai and they have created the Wildflowers collection. This line includes apparel and shoes. Check it out, you won't be disappointed.
Other Factors to Consider


Bottom Line
When you are buying a new pair of sneakers, there are many things to consider, especially online. This includes the value, features, and other key metrics. However, you'll also want to consider return policies and shipping.
If you shop from an online retailer, you may have to add the cost of shipping to the total cost of your purchase. Because sneakers can be bulkier items to ship, sneakers may not be eligible for free shipping.


Features
Although we prioritized how each pair of PUMA sneakers looked, we also considered its features. This included anything that was intentionally added for comfort or style. Specs refer to the construction of the PUMA sneaker. We evaluated what the sneakers were made of. Some materials, such as leather, last longer than others.
Frequently Asked Questions
q:

Are Pumas easy to clean?

a:

Not all materials are made equal and most shoe material depends on what it is being used for. When looking for a good style shoe, one that is for fashion, you are usually going to get a less aggressive fabric. Puma offers directions and suggestions on how to keep your sneakers looking fresh.

Most are made with good repelling material but some lifestyle models can be a little tricky. We suggest cleaning your shoe whenever you get the chance and wiping them down with some cleaner. Also, Don't use simple fashion Pumas to run the trails. This will wear your sneakers out really fast. Furthermore, they aren't made for that and you could potentially injure yourself.

Do not, WE REPEAT: DO NOT throw your shoes in the washer and drier. This really breaks down the integrity of a shoe, especially when it is not made to go through the water and heat. And obviously, don't sit your shoes near a heater or open flame. Following these small suggestions can really help the longevity of your shoes.
q:

Does Puma offer good support in their lifestyle shoe designs?

a:

Although most lifestyle designs are made for looks, it would be silly for them not to offer some sort of support. Most fashion design sneakers are for neutral wear and geared toward style but they can still be supportive.

We suggest looking at our list and reading up on what consumers are saying. If you have some medical issue that needs a more supportive shoe, then obviously focus on that. Some are simple and don't offer much but Puma knows that even problem feet need some style options for daily wear that doesn't look like you raided your parent's closet.
q:

Can I replace the sole inserts in Puma sneakers to add more comfort?

a:

Actually, this is a great way to make a fashion sneaker much more comfortable for your foot. Most daily sneakers are made for fashion but Puma does a great job of offering removable inserts so those with problem feet can add different insoles for comfort and adjustments.

We recommend trying them on and getting a good feel for how your feet are going to fit. If you already know how your foot works in this style shoe, go ahead and do what you have to do to get all the comfort you need. There are so many different awesome insoles out there you can swap out with and as we said, Puma usually doesn't prevent you from doing so by sewing in their soles.
q:

How do I buy sneakers if my feet are different sizes?

a:

It depends on your feet. If your feet are a half or a full size off, you can buy the shoe to accommodate the larger size. You can tighten the laces and add a special heel insert to improve fit for the smaller foot.

However, if your feet are more than a size apart, it is worth investing in two separate pairs so you can have shoes that fit correctly. Wearing shoes that are too big has its own problems, such as shoes that fall off when you walk.
Subscribe to our newsletters