Best Underwear For Running
last updated:
Mar 01, 2021
Comfortable underwear that offers key functionalities such as movement, moisture management, secure fit, and comfortable waistbands make these garments essential for any runner or avid athlete and active person. When you are engaged in a sport or activity the last thing you want is to have to feel the gear you have on. It should function efficiently to support you and not to derail you or distract. The truth is, you can wear any type of underwear and get in your workout or compete in your sport. If you want to do so effectively and comfortably without any threat of skin irritation or restriction, a high-performance product is going to be your best bet. We evaluated the top performance underwear for men and women and assessed them using the most important criteria of materials, accuracy, and breathability.
In a Hurry? The test winner after 18 hrs of research

Balanced Tech
Why is it better?
65%Polyester/27%Nylon/8%elastane, Solids: 92%Nylon/ 8%Elastane
6 pack with assorted colors
Lightweight and seamless Mid-rise bikini panties
Odor resistance and moisture wicking performance technology
Tag-less labeling and no seam design
Features full coverage
Quick dry
Breathable athletic briefs ensure fast drying
Stay in place 4-way stretch ultra-comfortable nylon-elastane fabric
In a
Hurry? Editors choice:

Test Winner: Balanced Tech

4
Researched Sources
1.7k
Reviews Considered
18
Hours Researching
15
Products Evaluated
Materials
Accuracy
Breathability
By Default
Best Underwear for Running
Criteria Used for Evaluation


Materials
When you are engaged in a physical activity like running, you want clothing that is close-fitting, has great moveability and stretch and is breathable. It should be constructed with smooth seems, nothing bulky that could be irritating and it should be made of lightweight materials that feel almost like a second skin. Functionally, the fabric should be able to wick moisture and sweat away in all conditions so that the skin can stay dryer which is much more comfortable during exercise. The garment should also be durable to stand up to movement and moisture.
Fabric that keeps moisture away from the skin keeps the skin dryer and helps to prevent chafing, rashes, and other skin irritation and discomfort. These fabrics will pull moisture from the skin and into the fabric which also allows the skin to stay cool. This is significant because wearing clothing that causes you to feel hot or overheat can derail any physical activity. When the weather is colder, these same materials function to keep the heat on the skin and allow you to build up the warmth. Materials that will work functionally in for these purposes may include Lycra®, polypropylene, or some polyester.
Last, the ability of the material to move, stretch, and flex will be important As your body is constantly moving you want your garments to move smoothly with it and not be constricting. This can not only be irritating, but it can restrict blood flow in areas where there is a tight restriction. It can limit movement and can overall make for a ride that isn't as enjoyable.


Accuracy
The construction of the materials is very important to overall comfort and also for reducing friction and restriction. Bulky tight seams can be a problem when assessing the right running gear, especially with respect to underwear. The placement of seams something to look at because you want to make sure they aren't in places that could be majorly uncomfortable. these seems should be strongly constructed to add to the durability of the garment but they should be smooth and slim, stay away from bulky seems that can cause much irritation with movements that are repeitive.
Additionally, the waistband should also be constructed with durable attachment points without being bulky itself.
Smoother, larger and more form-fitting options are best. The waist can be a very common source of irritation to a band that has a softer fit and a is also made of moveable and more flexible material is equally important. While the band should be a higher fit to keep your underwear up so it won't slide down during movement, it shouldn't be restrictive and should be malleable and have a nice feel on the skin.


Breathability
As discussed, breathability in the materials used is very important. Whether it is cold and you need airflow to keep you cool and dry or it is warm and you need to retain heat, air flow comes into play in both cases. Air should have the ability to work through the materials and reach the skin to keep them dry and comfortable. Thinner materials that have good airflow include Lycra®, spandex, and polyester. Airflow can reduce sweat accumulation that can cause irritations like chaffing. Additionally, these thinner, and lighter weight materials can help reduce the probability of the materials building up and being annoying during your movements. This ability to resist material build-up also adds to the ability of the materials to be functional in keeping you cool, dry, and comfortable during the duration of your exercise session.
Expert Interviews & Opinions
Most Important Criteria
(According to our experts opinion)
Experts Opinion
Editors Opinion
Users Opinion
By Default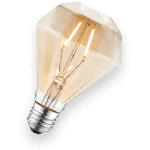 Healthy materials for your body.
When you are engaged in a physical activity like running, you want clothing that is close-fitting, has great moveability, stretch and is breathable. Cotton is a very breathable material, choosing the right materials are important when it comes to your health.
Other Factors to Consider


Comfort
Perhaps one of the most important factors that you need to consider is how comfortable the garment will be for you when you wear it, so fit is very important. The garment could check all the boxes as far as the right materials with the right construction and a solid brand reputation but if the cut isn't pleasing for you-you aren't likely to wear it or it could affect your run. You want a product that is going to fit you like a glove and feel really good on.
The cut or segmentation of the garment matters. Some people prefer briefs while others prefer boxers. Some men prefer longer underwear while others prefer shorter options. Women have the option of bikini cut, high rise, boy cut, or thongs. The cut and style of the underwear can greatly affect the wearability for an individual to take some time to think about which cuts suit you most. Additionally, take some time to take your measurements. If you have trouble doing it, many stores that sell undergarments have trained professionals that can take the measurements professionally for you. This can help tremendously to find the right fit especially if you are buying online.
Frequently Asked Questions
q:

What are some properties of polyester?

a:

Polyester is a fabric that is derived from oil, therefore, it is naturally water-repellent. That makes it non-absorbant so it is a great material for active wear which aims to keep water away from the body and skin. This fabric has a moisture regain of only .4% at both standard temperature and in humid environments. Therefore it won't absorb moisture and cause you to be clammy and sticky as a result. Additionally, it offers a moderate to high strength. For all it's many positives, the downside of polyester is it is not biodegradable nor is it considered a green or sustainable fabric.
q:

What are some properties of cotton?

a:

Cotton is a commonly used material in many clothing items for its natural comfort and breathability. It can have sweat-wicking abilities. If it is not treated with flame retardant chemicals it is flammable. When wet, the strength of its fibers actually increases. Cotton is considered both sustainable and is biodegradable.
q:

What are some properties of spandex fibers?

a:

Spandex is commonly known for its stretchability and is actually a polyester, a polyurethane copolymer. it was invented by Joseph Shivers in 1958 and the name itself, "Spandex" is an anagram for "expands." That makes pretty good sense when considering its associations and uses. It is a synthetic fiber with high elasticity.
q:

How does Spandex respond to high heat?

a:

That depends on how high the heat. This fiber is not flame -retardant and it will burn. The resulting material formed if burned is a gummy-like residue. However, that doesn't make it extremely delicate. You can actually iron it as long as you keep the temperature below 150 degrees Celsius. Therefore, these fibers can be maintained with dry cleaning, laundering, and low-temperature ironing.
q:

What is chafing?

a:

Most everyone has experienced this painful skin irritation at some point. If you have ever gon swimming or to the beach or have been sweaty or stick you most likely have had experienced some form of chafing. When your skin rubs against other skin, or fabrics and materials, or debris the friction that results irritates the skin. It cuts at it and rips at it and leaves it feeling and looking chapped, blistered, red, and quite frankly raw looking and feeling. It can come with a very uncomfortable burning sensation and an unappealing red look. When engaging in physical activities like running, your repetitive motion of legs or arms, and the twisting of your torso against the fabric of the clothing you wear combined with the moisture that you have occurring from perspiration are prime factors that can lead to uncontrolled chaffing if you aren't wearing the right gear. Fabrics that can keep our skin dry and wick away moisture can reduce the friction caused between your skin and your clothing, decreasing your risk of developing chafing.
q:

What areas of the body are most prone to chafing and irriation?

a:

Anywhere where there are tight quarters and close contact with other skin or clothing. It will tend to be areas that are most affected by sweat or moisture which can increase the tenderness and delicateness of your skin and when rubbed frequently through repetitive motions, the amount and intensity of the friction that results will actually rub and rip at skin causing the uncomfortable condition. Think things, groin, and underarms. In women, it also expands to under the breasts where there are sweat accumulation and contact with tight or compression sports bras. Even men can have what is known as "Runner's nipple" where the nipple skin is rubbed so raw it actually opens up the skin and causes bleeding. Not a good time at all. Therefore those that live in very humid conditions prone to being wet and sticky for a larger majority of the time or those who are athletes and active people that may sweat a lot are going to have a higher risk of continual development of this ailment. Exercise and movement compliment chafing, unfortunately. t will often bleed – ouch!)
q:

Can baby powder reduce skin irritation when exercising?

a:

Many people have turned to baby powder to treat many minor ailments. And the thing is, it worked, really well. the bad thing is that in modern times we have learned a lot more about this simple treatment that isn't so appealing. We have learned that it can cause ovarian cancer, lung disease, lung cancer, respiratory conditions in children and infants, as well as granulomatosis.

It isn't just that little bottle with the powder where you find baby powder or talc powder. It is also used in many other common items that we use around the house and on our bodies including:
Bath bombs
Shower products
Soap
Lotions
Feminine hygiene products
Blush
Bronzer
Face powder
Foundation
Eye shadow
Lipstick
Face masks
Toothpaste
Deodorants

With what we know today regarding talcum powder, it is best to steer clear of it, and rather, try other safer alternatives like sweat-wicking materials or natural skin protectants and lotions.
Subscribe to our newsletters