10 Best Vegan Running Shoes Reviewed and Tested
last updated:
Mar 04, 2021
In a perfect world, humans would live without disrupting the animal kingdom. In fact, some companies have made a "Don't Tread on Me" statement by designing the best vegan running shoes.

As one of the many species sharing this planet, there is so much we can do to preserve the well-being of other living creatures. Runnerclick.com cares and we have compiled a list of the top-rated vegan running shoes so you can invest some efforts into making a smaller footprint while investing in your workout routine inside or outdoors completely guilt-free!

Just like any item on a Top 10 list, this one is full of Vegan shoes that are loaded with features and benefits—so you don't have to worry about sacrificing anything when running for what you believe in.
This is the best product on our list that is currently in stock:

New Balance Fresh Foam Vazi Cruz
Why is it better?
Top in Comfort
Breathable
Great price
Wide options
Color options
Nuetra design
In a
Hurry? Editors choice:

Test Winner: New Balance Fresh Foam Vazi Cruz

2
Researched Sources
1.6
Reviews Considered
13
Hours Researching
17
Products Evaluated
Comfort
Durability
Materials
Terrain
Value
By Default
Top 10 Vegan Athletic Shoes for Runners
Criteria Used for Evaluation


Comfort
There are plenty of factors that contribute to the comfort you'll find in a running shoe, but with these vegan running shoes we focused on stability and fit.
If you are used to a more supportive running shoe, then you should select a vegan option that best reminds you of what you're used to. Some runners make the mistake of going from a padded running shoe to a minimal barefoot runner to quickly and experience increased muscle fatigue, annoying blisters, and even unnecessary injuries.
Stability is one of the qualities a shoe can have that will really make a difference when it comes to your personal comfort. Runners never know what they will come across when they head out of the door, so it was important to take traction into consideration when developing a "best of" list.
Running shoes with aggressive patterns on the outsole will ensure that you can step with confidence and give allowance for you to follow through with your stride. Seasoned runners also look for well-spaced lugs that can make quick work out of small rocks and pebbles. Research demonstrates that vegan materials provide just as much grip and traction as non-vegan materials.
Choosing the right shoe size of the feet is one of the few things that are overlooked frequently by most people, especially by runners who are beginners. Typically, feet will swell throughout the day and after strenuous workouts. It's a wise idea to get a size that is well fitting and sizing your foot whenever you are choosing your running shoe to get an accurate idea of your real size.
Remember that these are running shoes that will see a lot of miles, and selecting the right size is crucial for comfort and support. Don't assume that you're the same size as your dress shoes.


Durability
There is a misconception among athletes that natural materials are somehow less durable than their industrially made counterparts. Nothing can be further from the truth.
When we took a look at the outsoles, midsoles, and uppers of these vegan running shoes and compared them to other shoes that we have reviewed, we found no difference whatsoever. Mother Nature is able to provide us with sustainable materials that stand up to the test of time and can take whatever you can throw at it.
User feedback on vegan shoes demonstrated high marks in the durability department with just the same amount of mileage as a standard running shoe. It is very important to keep in mind that while typical road running shoes are replaceable after every two hundred and fifty to six hundred and twenty miles, vegan running shoes are no different.
Most runners agree you should never go based on how much life the footwear "looks like" it has left. Furthermore, if you have a plan of running for back to back days, you need to have at least two pairs. Not only will this allow your running shoes to get dried out from any moisture or sweat that has collected in them, but it will also let the midsole recover from the tougher impact that is common when running.
If your shoes begin to loosen, rub, or feel uncomfortable due to wear and tear, then it is time to look at buying a replacement pair as soon as you are able to do so.


Materials
Since this page is specifically focused on the best vegan running shoes, the most important thing to look at is the material each of the shoes we chose was made of. All of the shoes on our list are first and foremost, made of vegan materials. That being said, we also took other factors into consideration when we evaluated the quality of materials of each of the shoes we featured on our list.
Does the material allow for breathability?
Many of the running shoes on our list also feature a mesh upper--which is common in the most breathable running shoes. This mesh material is incredibly breathable and allows for optimal ventilation, so you don't have to worry about sacrificing breathability when you decide to get a pair fo the best vegan running shoes.
What additional features do they offer?
You may have noticed that some of the shoes featured on our list of the best vegan running shoes are also fast drying and/or moisture-wicking. This is important, especially if you like to hit the trails because you want to be sure you don't get stuck with a pair of running shoes made of material that will absorb your sweat or any water you may step in.


Terrain
Protection is an essential component in a good running shoe--make sure your pick will offer the protection you need.
We also focused on having keen research and look at the overall amount of protection the footwear is offering. Most runners and athletes have it in their fingerprints that it's extremely important to be able to trust your footwear when you need it most. This gave us, the researchers, more inspiration to find out what the seasonal athletes or runners had in mind.
We chose the safest types of running shoes that provide whole-foot protection and tough and the upper of the shoe that is rugged for the most safety as possible for the athlete. When you look at the right protection for yourself make sure to consider your needs here. If you know you will be hitting technical trails, then you will need a more durable and protective pair of shoes.
Read also about high running shoes.
However, if you find yourself typically running on the treadmill at your favorite gym or in your home, then you won't have to look for additional features like lugs or extra durable materials.


Value
It's up to you to decide whether the cost of the shoe is worth all of the value you'll be getting out of it.
Although cost isn't synonymous with quality, it is important to take into account how the price of a shoe affects its value. You can evaluate whether a shoe is worth the cost depending on your needs and your budget and comparing that to its cost. Most of the shoes on our list are in about the same price range, although there are a few that are more affordable than others.
Keep in mind that a lot of the more well-known athletic brands on our lists tend to be more expensive than other lesser known brands. If you are set on one of these brands, then you may have to settle on spending a little more. Also, keep in mind that sometimes shoes are more expensive because they offer additional features that offer beneficial benefits for some runners.
Remember, however, that not everyone needs all of these extra features, and if you know that you don't then you will find no value in paying for additional features you won't need yourself.
Expert Interviews & Opinions
Most Important Criteria
(According to our experts opinion)
Experts Opinion
Editors Opinion
Users Opinion
By Default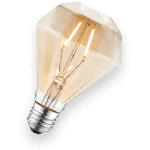 Weight just a minute!!!
While you may associate lightweight materials with synthetic, man-made fabrics, the fact is that vegan, organic materials provide an excellent cushion while remaining lightweight and comfortable. If you need more support and stability features, however, you will find that your shoes might weigh a bit more. But, keep in mind that they are still lighter weight shoes to choose from even if you need a lightweight pair of shoes.
Keep the terrain in mind.
If your running outside stick to a selection with a strong outsole pattern. Stay away from the minimalist models with less grip. If most of your running will be on a treadmill or road, then consider lower profile running shoe what can give you the benefit of lightweight steps.
Other Factors to Consider


Terrain
It is important to consider what type of terrain you will be coming across on your run. If this is your case, then you might be more wishing to consider to stick to a selection with a strong outsole pattern. Stay away from the minimalist models with less grip. If most of your running will be on a treadmill or road, then consider lower profile running shoe what can give you the benefit of lightweight steps.
As mentioned above, your terrain will affect what you need from your shoe so make sure you consider whether you are running on the flat or rugged ground most of the time. It is important to note that if you know that you run on different types of terrain anyway then you do have shoes that will work for both.
However, these shoes will not necessarily work for both terrains exceptionally well. They are just designed to be versatile for people who need it. If your budget allows, however, we recommend you purchase road running shoes and trail running shoes--that way you get the most out of each pair of shoes and can push yourself to the limit no matter what terrain you decide to run on any given day.


Bottom Line
The great news is that today's environmentally conscious runners don't have to choose between an animal-friendly shoe and style or performance. Major running shoe companies have stepped up and made the choice to care about Mother Nature without sacrificing looks or features. We listened to the opinions and suggestions of everyday runners about performance over long-term periods or wear.
We are aware that everyone likes to choose themselves the type of footwear they will wear– one that will be in line with their personal style– so we made sure to present products from a wide range of colors and styles. Research shows that if you are happy with how your footwear looks, you are more likely to exercise and put it to work.
Form and function both are incredibly important and are key to determining which pair of running shoes are right for your unique lifestyle. It is also important to think about where you are running as sidewalks and roads will have different needs for support and durability than trail running will. We know that when the environment is important to you, what your shoes are made from matters.
We performed our due diligence and researched beyond manufacturer's information when ensuring that the running shoes we selected were free of any animal products of any kind; careful to also look for animal by-products that can be found in the glues used in the manufacturing process. We are happy to report that all our selected footwear is 100% vegan.
Frequently Asked Questions
q:

How do I know if a pair of shoes is made with vegan materials?

a:

There are actually companies who produce only vegan footwear. Some of the companies that are vegan only are Newton, Brooks, and Mizuno to name just a few. Keep in mind that it's also important to make sure that they don't test products on animals or use animal by-products on dyes or glue.

There are many aspects of shoe construction, manufacturing, and testing that can impact our animal friends so we must be mindful of them all as we check.
q:

Will vegan shoes hold up the same as those made with non-vegan materials?

a:

Sure they will. Most running shoes these days are mostly made up of durable and lightweight synthetic materials. The big difference is that some are made from vegan methods of material production. Vegan materials are just as resilient as their non-vegan counterparts and runners reported high marks on durability.

They also are often easier to replace for many runners because there is no guilt associated with buying another pair of shoes that were made from the abuse or death of an innocent animal.
q:

Do any companies claim to produce vegan products, but really aren't truly vegan?

a:

We haven't found any cases of that. However, there are some manufacturers that produce both vegan and non-vegan products. So, just because one pair of runners from a company is vegan, a different model may not be. When shopping, you'll need to look for the product to state whether it is or isn't. There are plenty of resources online, but you can even email a manufacturer inquiring about the matter.

It's important to make sure if there is any doubt. Our list contains verified 100% vegan options that use no animal products or by-products.
q:

Are vegan running shoes more expensive than non-vegan models?

a:

We haven't really seen any evidence of that. Typically the brands that offer the option are the ones who tend to produce higher quality footwear. So, the prices seem to be right in line with there other similar products and the idea of getting what you pay for and investing in higher quality now to save money down the road still applies to vegan running shoes.

One of the best things about the best vegan running shoes and apparel is that is doesn't cost a penny more and you can really make a big difference in a defenseless animal's life. Peta recommends that vegans vote with their wallets because it is thanks to the demand from vegan options that shoes like these are now available to us!
Subscribe to our newsletters