10 Best Puma Running Sneakers Reviewed
last updated
Sep 19, 2019
Puma is undeniably one of the most recognized footwear brands out there. They've been in the shoe game forever, and with success on both the road and trail, continue to put out great running shoes.

The best part about this brand is the various designs that appeal to both novice and pro runners alike. They offer shoes for elite runners as well as for the casual fanatic—all thanks to the cutting-edge technology and research they put into each pair of shoes.

Any long-term Puma wearer will attest to the comfort and durability of these shoes. This brand offers a wide range of shoes, so regardless of your budget there is an option for you. Here you will find our top 10 list of best Puma running shoes.
In a Hurry? The test winner after 14 hrs of research

Tazon 6
Why is it better?
Very comfortable
Lightweight and durable
Not super colorful, but available in three sleek styles
Molded heel cap
EcoOrthoLite materials
Sockliner and cushioned midsole
In a
Hurry? Editors choice:

Test Winner: Tazon 6

6
Researched Sources
10k
Reviews Considered
14
Hours Researching
12
Products Evaluated
Features
Comfort
Durability
By Default
Top 10 Picks



Very comfortable
Lightweight and durable
Not super colorful, but available in three sleek styles
Molded heel cap
EcoOrthoLite materials
Sockliner and cushioned midsole
A sleek, streamlined design sets the Tazon 6 Puma running shoes apart. A midfoot saddle and cushioned midsole give them a comfortable and stable ride. A great option and tremendous value that won't break the bank.
Read more
Features
The rubber outsole helps with traction and gives the heel cap a stable base. There is also a TPU shank for added stability.
Comfort
A well-cushioned midsole, midfoot saddle, and sock liner all provide great comfort. The EVA molded heel helps to absorb impact. Some users did report that they liked that the arch was not very high, which could be a perk or a flaw depending on how much arch support you like. Synthetic leather uppers that are perforated for breathability offer decent durability and the rubber outsole isn't just great for stability and grip, it holds up fantastic through your runs.
Cost and Value
These are very reasonably priced, so they are fairly budget-friendly.



Comfortable
Lots of Puma shoe tech
The right level of cushioning
Classic Formstrip stability
Padded collar
Breathable mesh tongue
If you prefer longer runs watch out for excessive wearing on the sole
For those who are familiar with this good performance shoe, it won't need an introduction. These are durable, breathable, and offer a great combination of performance and value. They also have that signature, classic style.
Read more
Features
You'll see the classic Formstrip design on these Puma running sneakers, adding stability and style. They have a carbon rubber outsole for grip, a TPU shank for more midfoot and heel support, as well as an extra supportive EVA heel unit. The shoe gives great bounce back thanks to reliable shoe technology from Ignite. The grip is excellent and will appeal to runners.
Comfort
With these, you get protection, moisture-wicking, and structural strength, plus breathability! It comes with a nice sock liner, tried and tested, so we know it works. There's extra padding on the collar and the tongue, which is made from breathable mesh. The upper is constructed from tightly woven durable synthetics. The durability looks good if you're primarily an indoor or road exerciser. The built-in outsole constructed from carbon rubber means you will definitely get your money's worth, but do think twice if you're off on a really long run or heading for a trail.
Cost and Value
These can be pricey. The longevity you get with the materials, however, is worth the cost.



Allover mesh for super breathability
Formstrip overlays for a snug fit
EcoOrthoLite sock liner for great bounce
EverRide cushioned outsole for support and protection
Fantastic reviews on comfort
High-abrasion rubber for tough surfaces
Lightweight IMEVA foam cushioning
Sizing fits small and slightly more narrow
Puma really steps it up with the Carson Runner model when it comes to style. Some of the most breathable footwear offered by this brand, these put a modern spin on a classic look, complete with midsole Formstrips.
Read more
Features
The Carson Runners come in awesome neutrals like black on white, but they're also available in bright reds and blues as well as some wild and fun patterns. When it comes to actual runner-friendly features, they score high.
Comfort
As is common for this brand's footwear, these beauties are ultra-comfortable, too. They're lightweight which means great toe-offs and smooth transitions. Whereas some Pumas are less breathable due to leather features, these are super breathable thanks to allover mesh uppers. The durability of the Carson Runner doesn't extend beyond average. The EVA cushioning does a good job of absorbing impact over time and the rubber outsole with EverRide material adds a little buffer. But overall they'll probably hold up about as well as any other on the market.
Cost and Value
You will appreciate the super attractive price point. The comfort can't be beaten and neither can the value.



Affordable
Anti-bacterial sock liner for healthy feet
EverTrack durable outsole has great traction
Faas Foam+ for springy take-offs
Flex grooves encourage natural foot movement and flexibility
High on comfort
The Faas 500 Puma running shoes line comes in a multitude of attractive and interesting color combinations and their design is gorgeous. It's all of the high tech features, though, that will keep you coming back. The 500 v4's are no different, with favorite features like foamy, supportive midsoles, durable outsoles, breathable mesh uppers, and almost unparalleled comfort.
Experts and beginners alike have a lot to gain from the Faas line, and the 500 v4 are some of the best Puma running shoes around. These shoes will easily support you in day to day training.
Read more
Features
Weavemesh offers a breathable protective layer plus a nice sock liner. For extra protection the toe box sports a durable plastic layering. The minimal styling for the shoe comes with a hard heel which locks down the foot for performance. It feels and looks like a performance shoe but the classification is for a support running shoe.
Comfort
These come with a medium level of support with innovative Everfit built into the midfoot gives stabilizing foot holding lace-up support for the midfoot. This works in conjunction with the upper mesh for security, good breath-ability, and sound comfort. A modest sole unit built from FaasFoam with a type of memory characteristic which molds to your foot. You get good lift-off and solid shock absorbing. The EverTrack+ outsole is made using injected blown rubber that helps target sections of the outsole for support. It is springy and flexible, contributing to the above average durability of this shoe overall. From heel to toe we see a drop of 4mm which helps promote a natural stride and increased tread capability for the ball of your foot for grip. The shoe really performs on a firm or hard surface but exercise caution for wet surfaces.
Cost and Value
These come at a very affordable price point.



Nice comfortable cushion
Good road grip and moderate grass surfaces
Top notch breath-ability
Neutral
Good flexibility
Durability
The Ignite Ultimate Puma running sneakers are a highly suitable option for road surfaces. They've been upgraded to give high-energy return without compromising provides absolute comfort. The style is unmistakable and synonymous with the brand. 
Read more
Features
This Ignite Ultimate Layered is a good option for a 5k with no resulting soreness or tired feet. Another reviewer took the shoe for a six-mile walk and found they did not need breaking in. They were just right! So they work well for distance running as well as walking. The mesh uppers are ultra-breathable which helps with temperature regulation. Great flexibility comes from the built-in flex grooves running from the forefoot to the heal area.
Comfort
In terms of arch support, this is neutral and good for those daily road or park runs. The heel-to-toe drop for the men's version is a friendly 12mm.  For weight, we see the women's shoe at 305 grams and the men's at 350 grams. The shoes come in a normal width for both. It does seem that these can and do serve multi-functional sports purpose. Real user reviews echo the solid durability for the soles with minimal wear even after a few hundred miles. A factor that remains constant is real comfort and durability, something which runners will value very much.
Cost and Value
Another affordable option for anyone's budget.



Breathable, flexible mesh upper
EverTrack tech in outsole for durability
Forefront flex grooves for smooth, natural running experience
Ultra-thin tongue for comfortable but natural fit
Silicone print on the inner heel for security and no slippage
Narrow fit in the forefoot
Puma Ignites really keep you going for long workouts and through daily training. This is thanks to their superb cushioning. Whereas some other options have support that lessens flexibility, the Ignites keep the flexibility high. Think highly breathable running shoes with a natural and flexible but snug fit.
Read more
Features
Let's start with the very impressive upper with high breath-ability, strong durable construction, and water resistance. Puma flexibility is evident throughout the shoe design. The sole is durable and strong but gives the right level of flexibility. You will love the level of breathability in the Ignite v2. On a hot day, you will find that your feet stay reasonably cool.
Comfort
On a long run, you will be delighted with the cushion technology built into the shoe. It's comfortable, molds to the foot, and gives a snug feeling. Touchdown is comfortable and shock absorbance means no jarring. The bounce of the shoe pushes you forward and makes you feel like this pair of shoes was built specifically for your gait. The shoes hold well onto the foot and the structure has durability combined with a secure structural design. The surface grip is at a high level where runners can be confident they will stay on their feet on the slippery ground (unless you hit a patch of ice - not too many people will stay upright then...). Expect a really smooth natural running sensation due to the excellently designed flex groove system built into the shoe. That's track technology at its very best! The sole has solid durability and can handle frequent long pounding rides.
Cost and Value
The value is undeniable. It will last through endurance workouts and won't cost you a pretty penny.



Natural ride
Comfortable
Light-weight
No inserts
No dual density foam
Customer friendly Price
Some runners miss the traditional systems for foot support
The philosophy of this product boils down to a lightweight build. This is great for minimalist racing and speed, as well as great daily use. "Less weight, more Faas" has been the backbone of the Puma Faas line since its inception. Geometric focused stability works to prevent any over-pronation. Inserts and dual densities are absent in the shoe which gives a lighter shoe with high-performance stability.
Read more
Features
Puma retained the high visibility detailing. Durability is built into this one with plastic reinforcements at the eyelets and heel overlays. Merely pick up the shoe and you will be impressed at how lightweight it is. The ride in this shoe is created through Bio Ride tech from the Faas shoe system and centers on three key features: groove, flex, and rocker tech.
A solid midfoot overlay extends backward into the heel system. Then a midfoot overlay with a TPU foam striping with reflective capability lends to more structural integrity, shoe stability, and--don't forget--secure protection!
Comfort
The Faas 800 has a roomy toe box for flexing tired toes. The heel remains minimal in terms of functionality plus it's made from an exoskeleton instead of a heel cup which are usually a rigid form of plastic. You get a comforting built-in memory foam in the heel lining.
The shoe incorporates more in its tech build with a curved rocker component which enables for a smooth touch-down and easy toe-off. While you run you can feel the natural and smooth promotion for your gait. The entire upper is a durable mesh construction, which contributes to the lightness of the shoe and also promotes flexibility. The overlays are simplicity itself, combining style and functionality.
Cost and Value
While this isn't the most expensive on the list, it is moderately priced.



AirMesh upper for breathability and comfort
EverRide lightweight and protective outsole
Faas Foam+ midsole with forefoot flex grooves encourages natural foot movement
Lightweight
NeutralCELL tech for cushioning and flexibility
Bold design with plenty of color options
Sizing may run narrow or small
Great, bold design and attractive color combinations make the Ignite Limitless model a shoe that will surely fit your style They're lightweight, affordable, and of course super comfy. They have so much going for them that runners get giddy over them. Check 'em out!
Read more
Features
Nice featured updates ensure the shoe stays a top player for performance. First, they have a great transition from strike to liftoff due to the 8mm drop. Secondly, they now give higher visibility through built-in reflective details. The shoes offer Neutralcell technology, high optimal breath-ability, reflectivity for 360 degrees, and bonded suede built in.
Comfort
Out on the road, the shoe feels good with a very balanced and firm but plush cushion system and highly flexible sole. Whether you are running uphill or downhill, these shoes perform. For toe performance, we can thank the reliable Ever-Ride technology which ensures comfortable smoothness.
Durability
The Ignite Limitless has flex grooves plus a functional and durable perforated sock liner. Additionally, super FAAS foam for the comfortable mid-sole which gives a secure but nice bouncy feel to the shoe. Try out the smooth transition enhancement from the innovative flex groove system. For wear prevention, the top class Ever-track technology never fails to perform its durable protective purpose.
This shoe is built onto an outstanding high-tech platform. The uppers give ample breathability, a solid sole offers appropriate road surface grip, and durability is consistent throughout the shoe so the material construction offers longevity.



Comfort
Breathability
Nice cushion
Flexible where needed
Durable
Good performing shoe-responsive
These ignite your running game, so the name really fits. The Ignites have a sleek, neutral look available in white and black. The heel is thick and supportive with the TPU heel cushioning unit. Textured Formstrip overlays keep the fit snug. The upper is particularly supportive. In general, these make for solid training footgear. The big plus? They're very affordable.
Read more
Features
These sit above the rest for effective neutral appearance blended with solid performance. Take these for a short, medium, or long ride and you know you're wearing performance products. Your stride works with this option. The grip is sound so when you want speed you can immediately pick up the pace and the shoes will go with you. Shoe bounce and lift-off are noticeably good and the quality of bounce is appropriately in sync with a runners touch down and toe off.
Comfort
Mega support comes from the Heel TPU technology. Cushioning works nicely here. Your feet are cushioned to the extent that it feels quite natural. In short, when you put on these shoes they feel nice, they ride well, and they perform to a runner's expectations. This well-designed neutral shoe offers a comfort which comes from the durable uppers built to enhance support while staying with just the right amount of cushion in exactly the right areas of the shoe. Built with the preferred array of Puma shoe technology, you get functionality, durability, performance, well-cushioned comfort, and a nice feeling of stability.
Cost and Value
These are made very well and have high-performance materials. You will pay a bit more for that, but if you are an avid runner, this is what you want.



Upper construction made of plush durable materials
Good level of ventilation
Breath-ability and good wick factor
Flexible for purpose
Good cushion
Great transition
Flexible and responsive
Shoe tongue can sometimes slide
Puma will tell you that the Ignite Disc is one of their top responsive running shoes and they definitely know what runners want. This is a great road surface option which takes you for a good ride and lets you push for speed.
Read more
Features
In a nice range of sporty colors, a TPU logo welds look nice, and a no-sew overlay system, the Ignite Disc is definitely appreciated by runners. You get a stabilizing foam under the heal insert, which absorbs shock. The midsole technology is impressive and constructed with polyurethane at single density. Nice shoe weight at 321 grams and the shoe is offered in standard and single width sizes. For the sole, you get hard heel and forefoot cushioning. The shoe is flexible and responsive with a great transition. Arch support is above average and the outsole grip is very good.
Comfort
For the upper construction, we see plush durable materials and a good level of ventilation. The Achilles dip may be a little stiff but the collar gives a medium snug fit. Breathability through the upper construction is nicely functional. Plus the shoe performs to expectations for wick factor. The midfoot area gives a snug fit and the lace system offers to stabilize and support for the upper area. The outsole features the popular and durable EverTrack Carbon from the toe through to the heel and the decorative under heel Urethane insert is a nice touch. They have a sound upper mesh constructed of durable synthetic Nubuck leather.
Cost and Value
This is a moderately priced pair of footgear but it is certainly not over-priced.
Criteria Used for Evaluation


Features
A shoe is only as good as the sum of its parts. We looked at all the little perks (and flaws) that made each and every model the total package that it is and how that applied to the performance lifestyle of a runner.
We know there are a ton of Puma footwear options on the market. In fact, test runners report that they come across so many in retail and running shops that they stopped paying attention. This is because Puma has split into a lifestyle company, creating suede wrapped shoes that look great but are not meant for running – some of them can't even be taken out. We have waded through these models and made sure that only their performance-driven options are on our buying guide.
The biggest advantage that comes with these select Puma footwear options is the solid value they provide runners. You are able to select the footwear that is constructed with premium materials and quality design but at fair price compared to their many counterparts. We made sure to cross-reference all models with what real-world users had to say about them in terms of performance and durability to make sure that our readers get the most value from their selections.
These are great looking. While we focus on performance, fit, and technology, we know that individuals like to express themselves and have a shoe they love to look at. We're the same way. That's why Puma brings in what it learns from its and translates that into their performance line.
What you are left with is a great looking shoe with lots of awesome color options. No matter which model you choose, you're going to get a great shoe that has that trendy look that everyone's looking for.
Aside from running, we also listed models that can be transitioned into other activities such as training. Make sure you base your selection on the type of activity you plan on engaging in the most. If you're going to run long distances, there's nothing like a lightweight, breathable running shoe to keep your focus on endurance and stride.
For that has you switching between short spurts, our training selections are the best fit for the job. Trust us, you'll notice the difference once you make a footwear selection that matches your activity.


Comfort
Puma puts out a lot of products, but the models above have been rated the highest for their particular uses and features. Their shoes tend to be versatile and easily transition between the track and other sport activities or general training. Part of this versatility is the great support and comfort that they provide. If you ever wondred how to buy the right running shoes, just visit a Puma shop.
According to customer feedback, finding the right product can be a tedious process. Here at Runnerclick we are avid runners and know that achieving the right amount of support and cushioning can be tricky.
However, when you're going long distances, getting the support levels right isn't a luxury, it's a necessity. So we took a close look at what user feedback had to say about the support levels of the Puma models tested. We know it's crucial to get the support you need.
Another advantage of the Puma brand is the breathability of their footwear. We have a solid variety of selections here that will keep you nice and cool during your runs. Whether it's woven, tightly knit fabric or the material found in the upper part is what needs to be inspected when determining breathability.
Regardless of whether you are running in the heat or cooler, very shoe needs to be breathable in order for you to get the most out of your runs.
Puma running shoe models can really be divided into two categories: narrow and less narrow. Maybe it's a German engineering thing (like those smaller German cars). We know that happy feet make for a great workout, so it's important to let our readers know about specific sizing properties that may or may not work for them.
If you have had issues with narrow designs in the past, make sure you look for the options that we have noted for their width. We have options for runners with wider feet, but keep in mind the Puma as a whole tends to manufacture a more narrow shoe.


Durability
Puma has a rich history and they take the construction of their performance racing shoes very seriously. We have narrowed down the selection to the best of the best they have to offer in way of durability as much as performance.
Here's another factor to consider: maintenance. The Puma brand has awesome, runner-friendly materials that make for lightweight and breathable footwear. If you're going to go with a knitted, formed fabric model, keep in mind that keeping those materials clean is essential to keeping their integrity levels high.
So if you're not the type of person that doesn't like to be hands-on or proactive with the care of your gear, you might want to make a selection that is more "lace up and go" with a less breathable construction and design. Needless to say, never machine wash or machine dry your Puma's.


Drop
You will want to find shoes that support your feet and that are designed to reduce the shock impact your foot experienced with each step you take and this comes down to a good heel design.
One of the most important parts of any shoe design is the heel drop rate. This rate is what is use to describe how much of a drop or difference there is between the point where the heel hits the ground and how much the toe drops before it hits the ground. The higher this drop rate is the more of a difference there is and the more impact your foot is subjected to when you are engaging in high impact activities like running or playing sports.
A lower drop rate means less impact and less stress on your foot. This in turn means less pain and fatigue, faster recovery post-run, and better performance during your run or workout session. It is important to find shoes that protect your feet rather than exposes them to injury.
Here at RunnerClick, we know how important it is to find running shoes that are made to protect your feet and that will keep you going mile after mile. Finding shoes with a low heel drop rate is the best way to go about doing this and Puma shoes are known for being top of the line when it comes to shoes that are made to the highest level of quality. So when you want to get the best shoes for your gear upgrades then you should check out these Puma running shoes for yourself!


Value
When it comes to the gear and tools and products you need as a runner it is all about getting the best possible value. This can make determining value tricky but it is still something that needs to be considered.
No runner likes spending a lot of money on their running gear and they of course want to get the best possible deals on the clothing and products that they do end up buying. Getting a good deal is a perfectly sound and normal goal and is important because if you spend too much on one or two items you will not have enough money for the rest of your gear. However, this does not mean going with the cheapest product either. It is all about getting a good value.
True value means different things to different people and can involve different features because every runner is unique and has unique wants and needs. But in general, products that are deemed a good value have everything you want and need at a price that is easily paid back with frequent use of the product.
All of the Puma running shoes we featured here on our list are highly rated as valuable shoes that any runner would be glad to have. They have many features and perks that can make your runs better and keep you comfortable and safe and they are priced well so that they will more than pay for themselves with their durability and comfort. Finding good value and quality running shoes can be tricky but the RunnerClick review team made this one easier for you!
Expert Interviews & Opinions
Most Important Criteria
(According to our experts opinion)
Experts Opinion
Editors Opinion
Users Opinion
By Default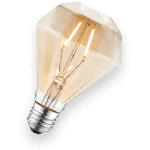 Clean the tread
Most runners know to wipes down their shoes after a run and keep them looking clean. However, many runners forget to routinely check the tread of their shoes. Depending on the type of shoe you wear and where you are running, stuff can get stuck in the tread and this can cause the shoe's sole and tread to break down faster. If you frequently run trails or other areas you should inspect your shoes on a regular basis and clean out the rocks, twigs, dirt, and other debris that can commonly get stuck in the tread!
Listen to your body
While you are out for a run or are working out, it is important to always listen to your body. A little pain is ok and normal as you push yourself, but it is important to not push too hard too fast. If you are feeling a lot of pain or discomfort stop what you are doing. If pain or discomfort lasts and doesn't get better then you should see a health care provided to make sure you have injured yourself. The same goes for staying hydrated- if you feel thirst drink and if you start to feel sick, dizzy, or unwell stop what you are doing, drink some water, and try to rest and cool off. If you do not start to feel better call emergency personnel to get checked out! Your health is too precious so do not take the risk and be sure to listen to your body!
Other Factors to Consider


Outsole
The outsole is an important part of any running shoe and is worth taking a second look at when you are in the market for a new pair.
This is the visible part of the sole and is where the tread of the shoe is located. It is also the part of running shoes that support the foot and take the brunt of the impact when running.
Good quality running shoes are made with outsoles that are thick and sturdy enough to provide support for your feet while also reducing shock impact. They are a commonly recognized but often overlooked part of the shoe that can have a major impact on how a shoe fits and feels and performs!


Traction
The traction of a shoe is also important to consider when you are trying to chose between your short list of running shoes you are thinking about buying.
If you do mostly indoor running at the local gym or stick to sidewalks and paved roads you will not need much traction at all and a basic level tread is usually sufficient. If you do a lot of outdoor running on rocky trails, paths, and uneven terrain however, you will need much more traction and will need a high level of deep tread to keep you stable.
Traction comes from the tread of the shoe and is what keeps you safe and on your feet so don't skimp out on cheap shoes with little to no tread and traction!


Stability
There are many different parts of the running shoe design that help with stability. Good arch support and supportive soles will help you keep your balance. Proper traction and tread make it harder for you to lose your footing while you are out for a run.
The right material and shoe design will support your feet and ankles and keep your feet properly aligned. A running shoe with good shock absorption will protect your feet so you experience less pain.
All of these components and features can work together to make a shoe that helps you keep your balance and keep you stable and supported while you are out for a run!
Frequently Asked Questions
q:

What is Puma best known for? What can I expect from the brand?

a:

Depends on whom you ask. Track runners know the name for solid Olympic events Gold Medal wins. Soccer players know for being the most trusted name in International play. Football players know then for being extra sticky on the field. We can go on, however, what they mean for runners and what you can expect from them is quality materials with attention to details for an incredible value. Count on the brand to give you a durable and dependable running shoe with a trendy style all of their own.
q:

I've heard that most people run without socks in their Puma shoes, what's the consensus?

a:

It's really a personal preference. Puma shoes are often used for track and field events, which are typically done sockless–and perhaps this stuck with the brand along the way. Running without socks is a choice that each individual has to make, there's no right or wrong answer.
q:

Do Puma shoes run true to size?

a:

Yes. The majority of runs true to size, and a lot more consistent than most running shoe brands. The particular models that run a little small, we have made sure to make note of in our guide so our readers have the most information available to them.
q:

I'm planning to decrease my times, are Puma's a good selection for that?

a:

Puma's are literarily built for short distances and high speed. Their traction is high to give runners more torque off of the starting line, and they are lightweight and very flexible. If speed is something you're after, Puma's are a good selection to make.
q:

What should I do if I have problems with my feet like overpronation or heel spurs or plantar fasciitis?

a:

If you have any type of pre-existing condition or you are concerned about your feet at all, you need to discuss your workout plans with your doctor first. It is important to get the right shoes that meet your unique and specialized need. Getting the wrong shoes can hurt your feet and can cause much more harm than good! So, you must talk to your doctor about what shoes you should be wearing, how you should and should not be running and working out, and discussing any special limitations that need to be in place to protect your feet!
Subscribe to our newsletters