10 Best Puma Running Sneakers Reviewed
last updated:
Feb 07, 2020
Puma is undeniably one of the most recognized footwear brands out there. They've been in the shoe game forever, and with success on both the road and trail, continue to put out great running shoes.

The best part about this brand is the various designs that appeal to both novice and pro runners alike. They offer shoes for elite runners as well as for the casual fanatic—all thanks to the cutting-edge technology and research they put into each pair of shoes.

Any long-term Puma wearer will attest to the comfort and durability of these shoes. This brand offers a wide range of shoes, so regardless of your budget there is an option for you. Here you will find our top 10 list of best Puma running shoes.
In a Hurry? The test winner after 14 hrs of research

Tazon 6
Why is it better?
Very comfortable
Lightweight and durable
Not super colorful, but available in three sleek styles
Molded heel cap
EcoOrthoLite materials
Sockliner and cushioned midsole
In a
Hurry? Editors choice:

Test Winner: Tazon 6

6
Researched Sources
10k
Reviews Considered
14
Hours Researching
12
Products Evaluated
Features
Comfort
Durability
By Default
Criteria Used for Evaluation


Features
A shoe is only as good as the sum of its parts. We looked at all the little perks (and flaws) that made each and every model the total package that it is and how that applied to the performance lifestyle of a runner.
We know there are a ton of Puma footwear options on the market. In fact, test runners report that they come across so many in retail and running shops that they stopped paying attention. This is because Puma has split into a lifestyle company, creating suede wrapped shoes that look great but are not meant for running – some of them can't even be taken out. We have waded through these models and made sure that only their performance-driven options are on our buying guide.
The biggest advantage that comes with these select Puma footwear options is the solid value they provide runners. You are able to select the footwear that is constructed with premium materials and quality design but at fair price compared to their many counterparts. We made sure to cross-reference all models with what real-world users had to say about them in terms of performance and durability to make sure that our readers get the most value from their selections.
These are great looking. While we focus on performance, fit, and technology, we know that individuals like to express themselves and have a shoe they love to look at. We're the same way. That's why Puma brings in what it learns from its and translates that into their performance line.
What you are left with is a great looking shoe with lots of awesome color options. No matter which model you choose, you're going to get a great shoe that has that trendy look that everyone's looking for.
Aside from running, we also listed models that can be transitioned into other activities such as training. Make sure you base your selection on the type of activity you plan on engaging in the most. If you're going to run long distances, there's nothing like a lightweight, breathable running shoe to keep your focus on endurance and stride.
For that has you switching between short spurts, our training selections are the best fit for the job. Trust us, you'll notice the difference once you make a footwear selection that matches your activity.


Comfort
Puma puts out a lot of products, but the models above have been rated the highest for their particular uses and features. Their shoes tend to be versatile and easily transition between the track and other sport activities or general training. Part of this versatility is the great support and comfort that they provide. If you ever wondred how to buy the right running shoes, just visit a Puma shop.
According to customer feedback, finding the right product can be a tedious process. Here at Runnerclick we are avid runners and know that achieving the right amount of support and cushioning can be tricky.
However, when you're going long distances, getting the support levels right isn't a luxury, it's a necessity. So we took a close look at what user feedback had to say about the support levels of the Puma models tested. We know it's crucial to get the support you need.
Another advantage of the Puma brand is the breathability of their footwear. We have a solid variety of selections here that will keep you nice and cool during your runs. Whether it's woven, tightly knit fabric or the material found in the upper part is what needs to be inspected when determining breathability.
Regardless of whether you are running in the heat or cooler, very shoe needs to be breathable in order for you to get the most out of your runs.
Puma running shoe models can really be divided into two categories: narrow and less narrow. Maybe it's a German engineering thing (like those smaller German cars). We know that happy feet make for a great workout, so it's important to let our readers know about specific sizing properties that may or may not work for them.
If you have had issues with narrow designs in the past, make sure you look for the options that we have noted for their width. We have options for runners with wider feet, but keep in mind the Puma as a whole tends to manufacture a more narrow shoe.


Durability
Puma has a rich history and they take the construction of their performance racing shoes very seriously. We have narrowed down the selection to the best of the best they have to offer in way of durability as much as performance.
Here's another factor to consider: maintenance. The Puma brand has awesome, runner-friendly materials that make for lightweight and breathable footwear. If you're going to go with a knitted, formed fabric model, keep in mind that keeping those materials clean is essential to keeping their integrity levels high.
So if you're not the type of person that doesn't like to be hands-on or proactive with the care of your gear, you might want to make a selection that is more "lace up and go" with a less breathable construction and design. Needless to say, never machine wash or machine dry your Puma's.


Drop
You will want to find shoes that support your feet and that are designed to reduce the shock impact your foot experienced with each step you take and this comes down to a good heel design.
One of the most important parts of any shoe design is the heel drop rate. This rate is what is use to describe how much of a drop or difference there is between the point where the heel hits the ground and how much the toe drops before it hits the ground. The higher this drop rate is the more of a difference there is and the more impact your foot is subjected to when you are engaging in high impact activities like running or playing sports.
A lower drop rate means less impact and less stress on your foot. This in turn means less pain and fatigue, faster recovery post-run, and better performance during your run or workout session. It is important to find shoes that protect your feet rather than exposes them to injury.
Here at RunnerClick, we know how important it is to find running shoes that are made to protect your feet and that will keep you going mile after mile. Finding shoes with a low heel drop rate is the best way to go about doing this and Puma shoes are known for being top of the line when it comes to shoes that are made to the highest level of quality. So when you want to get the best shoes for your gear upgrades then you should check out these Puma running shoes for yourself!


Value
When it comes to the gear and tools and products you need as a runner it is all about getting the best possible value. This can make determining value tricky but it is still something that needs to be considered.
No runner likes spending a lot of money on their running gear and they of course want to get the best possible deals on the clothing and products that they do end up buying. Getting a good deal is a perfectly sound and normal goal and is important because if you spend too much on one or two items you will not have enough money for the rest of your gear. However, this does not mean going with the cheapest product either. It is all about getting a good value.
True value means different things to different people and can involve different features because every runner is unique and has unique wants and needs. But in general, products that are deemed a good value have everything you want and need at a price that is easily paid back with frequent use of the product.
All of the Puma running shoes we featured here on our list are highly rated as valuable shoes that any runner would be glad to have. They have many features and perks that can make your runs better and keep you comfortable and safe and they are priced well so that they will more than pay for themselves with their durability and comfort. Finding good value and quality running shoes can be tricky but the RunnerClick review team made this one easier for you!
Expert Interviews & Opinions
Most Important Criteria
(According to our experts opinion)
Experts Opinion
Editors Opinion
Users Opinion
By Default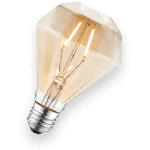 Clean the tread
Most runners know to wipes down their shoes after a run and keep them looking clean. However, many runners forget to routinely check the tread of their shoes. Depending on the type of shoe you wear and where you are running, stuff can get stuck in the tread and this can cause the shoe's sole and tread to break down faster. If you frequently run trails or other areas you should inspect your shoes on a regular basis and clean out the rocks, twigs, dirt, and other debris that can commonly get stuck in the tread!
Listen to your body
While you are out for a run or are working out, it is important to always listen to your body. A little pain is ok and normal as you push yourself, but it is important to not push too hard too fast. If you are feeling a lot of pain or discomfort stop what you are doing. If pain or discomfort lasts and doesn't get better then you should see a health care provided to make sure you have injured yourself. The same goes for staying hydrated- if you feel thirst drink and if you start to feel sick, dizzy, or unwell stop what you are doing, drink some water, and try to rest and cool off. If you do not start to feel better call emergency personnel to get checked out! Your health is too precious so do not take the risk and be sure to listen to your body!
Other Factors to Consider


Outsole
The outsole is an important part of any running shoe and is worth taking a second look at when you are in the market for a new pair.
This is the visible part of the sole and is where the tread of the shoe is located. It is also the part of running shoes that support the foot and take the brunt of the impact when running.
Good quality running shoes are made with outsoles that are thick and sturdy enough to provide support for your feet while also reducing shock impact. They are a commonly recognized but often overlooked part of the shoe that can have a major impact on how a shoe fits and feels and performs!


Traction
The traction of a shoe is also important to consider when you are trying to chose between your short list of running shoes you are thinking about buying.
If you do mostly indoor running at the local gym or stick to sidewalks and paved roads you will not need much traction at all and a basic level tread is usually sufficient. If you do a lot of outdoor running on rocky trails, paths, and uneven terrain however, you will need much more traction and will need a high level of deep tread to keep you stable.
Traction comes from the tread of the shoe and is what keeps you safe and on your feet so don't skimp out on cheap shoes with little to no tread and traction!


Stability
There are many different parts of the running shoe design that help with stability. Good arch support and supportive soles will help you keep your balance. Proper traction and tread make it harder for you to lose your footing while you are out for a run.
The right material and shoe design will support your feet and ankles and keep your feet properly aligned. A running shoe with good shock absorption will protect your feet so you experience less pain.
All of these components and features can work together to make a shoe that helps you keep your balance and keep you stable and supported while you are out for a run!
Frequently Asked Questions
q:

What is Puma best known for? What can I expect from the brand?

a:

Depends on whom you ask. Track runners know the name for solid Olympic events Gold Medal wins. Soccer players know for being the most trusted name in International play. Football players know then for being extra sticky on the field. We can go on, however, what they mean for runners and what you can expect from them is quality materials with attention to details for an incredible value. Count on the brand to give you a durable and dependable running shoe with a trendy style all of their own.
q:

I've heard that most people run without socks in their Puma shoes, what's the consensus?

a:

It's really a personal preference. Puma shoes are often used for track and field events, which are typically done sockless–and perhaps this stuck with the brand along the way. Running without socks is a choice that each individual has to make, there's no right or wrong answer.
q:

Do Puma shoes run true to size?

a:

Yes. The majority of runs true to size, and a lot more consistent than most running shoe brands. The particular models that run a little small, we have made sure to make note of in our guide so our readers have the most information available to them.
q:

I'm planning to decrease my times, are Puma's a good selection for that?

a:

Puma's are literarily built for short distances and high speed. Their traction is high to give runners more torque off of the starting line, and they are lightweight and very flexible. If speed is something you're after, Puma's are a good selection to make.
q:

What should I do if I have problems with my feet like overpronation or heel spurs or plantar fasciitis?

a:

If you have any type of pre-existing condition or you are concerned about your feet at all, you need to discuss your workout plans with your doctor first. It is important to get the right shoes that meet your unique and specialized need. Getting the wrong shoes can hurt your feet and can cause much more harm than good! So, you must talk to your doctor about what shoes you should be wearing, how you should and should not be running and working out, and discussing any special limitations that need to be in place to protect your feet!
Subscribe to our newsletters