Best Running Shoes for Shin Splints – 2021 Buyers Guide
last updated:
May 31, 2021
Thanks to the high-impact nature or running, injuries can creep up in many forms. Whether
you're a casual jogger
, a competitive runner, or just enjoy being active on your feet, you may have experienced the misfortune of shin splints.
Sports medicine shows that approximately 15% of running injuries are due
shin splints
. Thankfully, you can avoid tibialis anterior pain most effectively by choosing the right footwear for your body and running style.
We've done the research so you can choose from the best running shoes for shin splints and hopefully avoid the painful effects altogether.
Cut to the chase - here's our top pick for the best running shoe for shin splints.
Hoka One One Clifton 7
Why is it better?
Open engineered mesh upper
EVA foam midsole
Meta-rocker sole design
In a
Hurry? Editors choice:
Test Winner: Hoka One One Clifton 7

Shock Absorption
Comfort
Support
Stability
Durability
By Default
Top 9 Running Shoes for Shin Splints
Criteria Used for Evaluation

Stability
When looking for the best trainers for shin splints, stability is PARAMOUNT.
Ensure that your shoe offers stability. You want a shoe that will keep your feet in the right position to avoid injuries, especially if you overpronate.
Also, consider your foot type. If you have flat feet, choose a pair of shoes which has support for flat feet. If your toes splay wide, you may want to look for a pair with a larger toe box.

Comfort
You're gonna be spending a lot of time in your shoes. Make sure they're comfortable!
Check the cushioning system of the shoe to make sure that it is comfortable and supportive. Also, your arches and foot width will play a large part when ensuring a comfortable-fitting shoe.

Shock Absorption
The best sneakers for shin splints will offer excellent shock absorption.
A shoe's shock-absorbing capabilities begins with the sole. Generally speaking, the thicker the sole, the more shock absorption a shoe has. That said, many shoe companies have developed new technologies and cushioning structures which increase shock absorption while decreasing sole thickness.
Since different runners prefer different shoe stack heights, these developments offer different sole absorption options for all different sizes and styles of runners.

Durability
Every dedicated runner understands that their shoes take a beating.
When covering several miles a day, your shoes need to be able to stand up to all types of conditions for long periods of time.
This means that they need to be made of durable material that's also light and breathable. Nobody wants is to spend $100+ on a pair of running shoes that fall apart in a month.

Support
Whether or not you can avoid shin splints (and other injuries) will largely depend on your shoe's overall support.
You want shoes that firmly support your feet and ankles well (even more so if you're a trail runner). When choosing a shoe, be sure to look at its support structure while also considering taking your running style. People who enjoy barefoot-style running shoes will want something less supportive.
Even then, we encourage keeping a backup pair of shoes handy which offer more cushioning and support in case you start to feel shin splints developing.
Likewise, heavier runners will want to make sure they buy a pair of shoes with ample of support to help protect their feet and ankles from the added strain their weight causes on bones and joints.
Read also about running shoes for big guys.
Expert Interviews & Opinions
Most Important Criteria
(According to our experts opinion)
Experts Opinion
Editors Opinion
Users Opinion
By Default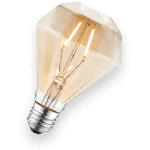 Try Some Inserts
If these shoes still don't help you eliminate shin splints completely, or if you want to continue running in your favorite shoes, then there's another option that can help you. Orthotic inserts can be purchased at nearly every footwear or sporting goods store that are specifically designed to prevent shin splints.
Alternate Cardio
If your cases of shin splints are persistent and overwhelmingly painful no matter what shoes or inserts you wear, you may want to consider trying other forms of cardiovascular exercise. Some common alternatives to running that are easier on the shins include cycling, swimming, and using an elliptical trainer or rowing machine.
Other Factors to Consider

Protection
The best shoe for shin splints can not only protect your shins, but also your knees, and even lower back from unnecessary injuries. They can correct your form and remove some of the stress on your shins. This can also help you to recover from shin splints without having to completely give up your workout.
You may have to dial things back, but a good running shoe can protect you enough to get you through. We've looked at a huge number of factors and reviewed some of the best running shoes on the market for runners with sensitive shins.

Use
Many runners need to address minor or major issues with shin splints during their running careers. Luckily most of the time, shin splints are not an issue that necessarily ends your running career. One known contributor to shin splints is poor shoes, either in quality or because of deterioration.
This does not mean purchasing one of the pairs of shoes on our list will cure your shin splints overnight, but running in high-quality, cushioned, stabilizing shoes will certainly stack the deck in your favor and minimize at least one damaging element in your running regime.
Frequently Asked Questions
q:

What are shin splints?

a:

Shin splints are deep muscular pain that occurs inside and outside of the shin. This pain can ultimately cause significant injuries to the foot and cause health issues like stress fractures.

Luckily for most, shin splints can be avoided with the right training and the right shoes. If you tend to suffer from the problem of having high arches or throbbing pain in the shins, it's good to think about getting the best shoes for shin splints.
q:

What causes shin splints?

a:

Below are some of the most prevalent causes of a runner having shin splints:

Overpronation: Pronation simply means the rolling inwards of one's foot when walking or running. Neutral runners may experience pronation but to a very low degree, unlike overpronators who have to deal with excessive rolling of the feet which means more pressure exerted on the knee joint.

Runners dealing with overpronation should look for shoes that will offer them both motion control and added stability. The more pronation you experience the more stability you will need to get from your running sneakers. The material used in making the arch point of any given running shoe is the one that offers and determines the amount of stability of a given shoe

Running on hard or sloppy surfaces
Wearing running sneakers that are worn out and or not fitting hence inadequate support and cushioning
Having feet that are flat
Having tight calf muscles
Having weak ankles or Achilles' tendons that are tight
Being overweight, which means additional pressure on your joints
Resuming running after a long period of no running
q:

What is pronation?

a:

Pronation is very common among athletes and is generally experienced by everyone to some degree. It's the natural inward rolling of one's feet or foot as we walk or run. People who are considered to be neutral runners have low levels of pronation but then there are runners who experience pronation at very high levels. These type of runners suffer from what we call over pronation. Those who experience very little pronation suffer from supination.

Runners with excessive pronation are advised to get running shoes that offer them extra stability combined with natural movement. The stability of the shoes is determined by the amount of pronation that a runner experiences during their running sessions or when walking around.
q:

How do I know if I have shin splints?

a:

Watch out for these symptoms so that you can determine whether you have shin splints or not:
Pain & tenderness experienced in the lower part of your leg
Experiencing discomfort and pain each time you flex your toes, especially upwards
Leg pain, especially around the ankles and knees, after running a few kilometers
But it's also important to note that not every pain you will experience in your legs (especially the lower section of the leg) is necessarily brought on by shin splints. To diagnose a shin splint condition, it's best you visit a specialist so that they can determine what the condition is. However, before going to the doctor you can consider using compression socks when you go for a run.
The socks might help in blood circulation, around that specifically affected compartment hence blood flows better, which in turn will relieve the pressure and reduce the amount of discomfort experienced.
If you train regularly or run often, and you are always experiencing leg pain in the lower part around/ above the ankles but just below the knees, this could be due to a stress fracture (the microfracture can either be tibia). An X-ray done by a professional can be the best way to diagnose this condition.
q:

How do I prevent shin splints?

a:

Below are some of the ways of preventing and treating shin splints.
Buy new running shoes: Most of the time a new pair of sneakers that can offer additional cushioning and support to your feet, especially the lower part of your legs, will bring relief to the feet, hence prevent further pain caused by shin splints.
Compression socks: These cause more blood flow in your muscles, especially the muscles around your legs. This means there will be a reduced chance of you having pain, discomfort, or inflammation.
Foam rollers: These are a must-have piece of gear for every athlete. Runners who tend to experience pain caused by shin splints should use foam rollers to get rid of the inflammation that tends to affect the lower legs on a regular basis.
Compression wraps for shin splints: Compression wraps are designed to get rid of discomfort and inflammation that is brought about by shin splints. Try these compression wraps on your next run.
Taping: Taping is another option when you are looking for a good way to relieve the pain caused by shin splints. The taping techniques help the body muscles to relax and reduce pressure which reduces inflammation and pain
.
q:

What are the best exercises for treating and preventing shin splints?

a:

It's crucial that you understand and know the different varieties of shin splint exercises. Even though it's unfortunate that most doctors and therapists will recommend not running when you have shin splints, there are some exercises workouts you can do to hasten the recovery and repair process of your leg muscles.
Stretching the leg muscles. Stretch the Achilles tendon, the front shins, and the calves as much as you can to reduce the inflammation and pain caused by shin splint. Each shin splint stretch could either make or break the recovery, so diligence must be maintained while doing the stretches.
Trace the alphabet using the big toes in your feet. The alphabet should be on the floor. This should be done for each leg as it will help in stretching and strengthening the front shin and calf muscles.
Alternate walking with heels on the ground and toes off, and regular walking ( each for a maximum of 30 seconds) This should be done for each leg as it will help in stretching and strengthening the front shin and calf muscles. It also helps in avoiding shin splint pain and inflammation. You should make sure you do the 3 above exercises at least three times daily
.
If the shin splint worsens or doesn't get better regardless of doing the above workout sessions, you can then go for cross training. This can involve activities like weight training, cycling, or even swimming. These should be done until you have recovered enough to resume running.
Once you resume running, make sure that you increase the rate of your mileage steadily but not more 10% of the distance covered in running daily.
q:

How can I reliever may shin splint symptoms?

a:

There are two methods of treating shin splints: surgical and non-surgical. The non-surgical ways are:

Rest
Cold therapy
Special tape and taping techniques
Wearing compression socks
Physical therapy sessions
Deep tissue massage
Posture correction therapy and proper alignment techniques