10 Best Running Visors Compared
last updated:
Mar 02, 2021
As runners, we often find ourselves running outside in the blazing sun, so it's important to have gear that will protect our face and eyes from the
sun
and prevent us from turning around and heading home earlier than we anticipated. The sun's glare can prevent you from seeing properly—which can lead to unwanted
injury
—and overexposure to the sun's rays can lead to long term damage later on. The best running visors are moisture-wicking, which prevents sweat from getting into your eyes, and fit comfortably—check out our list below!
This is the best product on our list that is currently in stock:

Augusta Sportswear
Why is it better?
Made of 100% Polyester
Really affordable
Lots of colors to choose from
Moisture-wicking
Breathable
Foldable
In a
Hurry? Editors choice:

Test Winner: Augusta Sportswear

12
Researched Sources
1105
Reviews Considered
11
Hours Researching
16
Products Evaluated
Durability
Materials
Protection
Style
Band
Brand
By Default
Criteria Used for Evaluation


Durability
When you are looking for a good running visor to add to your gear collection you will of course want something hat is durable and that will last. We made sure to carefully consider durability factors for every visor we chose to include on our list here!
Durability is a major factor we consider in almost all of our products because no one wants to replace their product soon after their initial purchase. Everyone wants a high-quality product that is built to last--and with all of the options out there, these can be difficult to pin down. When looking at the visor's durability we sifted to countless reviews and feedback from actual users. We also took a look at the materials the visor is made of to assess how long it would stand the test of time.
In the end, it's important to remember that the overall durability of the product also depends on how you treat your visor. Keep in mind that many visors are not machine washable --so don't clean it this way unless the manufacturer specifically says you can do so. Spot cleaning will extend the visor's life and ensure you get the most out of it.
Most of the visors on our list can be used for several activities and using it for different activities won't affect the overall durability of the product. Overall, you will find even the more affordable visors on our list are still pretty durable and don't have flimsy designs that will fall apart after just a few uses.


Band
If the band of your visor does not fit right or is not designed to keep sweat away from your eyes then the visor is not going to do a lot of good for you. Every visor featured here was carefully reviewed and every part was checked out, including the band!
In case you have a doubt if it really stands a place in these factors, let us clear your doubts right away: getting the right fit on any running gear not only makes you comfortable but also ensures that you have fewer things to worry about when it comes to the gear you are buying--and the visor's band is what defines how it will fit you.
Most visors come with adjustable or elastic bands that allow the manufacturers to market themselves as one size fits all. The adjustable bands allow you to customize your fit and ensure you have a secure fit that won't slip off or move around all over the place. If you have long hair you might want to make sure the band is Snagless--or at least see try it on and see if it snags on your hair at all.
Lastly, while many visors market themselves to be one size fit all make sure to take a look at the Pros and Cons section under each product because some visors do runs small--which means the band might not be the best fit for you.


Protection
The purpose of a running visor is to protect your eyes from the glare of the sun as well as provide additional protection from wind and rain. Our review team carefully tested every visor on this list and made sure they offer the level of protection runners like you want and need!
The point of the running visor is to provide you with protection from the sun and prevent sweat from dripping into your eyes, which can be quite frustrating. While comfort is important, we prioritize protection because without the right amount of protection you won't be able to perform appropriately--since the sun's glare will be in your eyes and sweat will be dripping into your eyes.
The right running visor will let you keep going and won't make you run the other way as soon as the sun is in your face. The right protection will make you feel free and relaxed even during vigorous activities.
It's important to note that not all visors offer the right protection for every runner. You will need to make sure the bill size fits you correctly and isn't too large or too small--a bill that's too large might actually impede your line of sight, which will take away from your safety.


Style
There are many different styles to choose from when you are looking for a running visor to add to your gear. We made sure to include a range of styles on this list from basic visors to fancier options. No matter what you are looking for you should be able to find a visor here.
When looking at style, there are several things we considered. Some visors come in more color and designs to choose from, while others don't. While we don't think you should prioritize style, we certainly don't think you should have to sacrifice it. Several visors on our list--in various prices--offer lots of colors to choose from while others offer limited choices. If you are set on something with a great design or a specific color just make sure you pick a visor that will cover all of your needs first.
Another factor we considered under style is the visor's bill size. While you need a specific size to make sure you are well-protected from the sun, some of you may want to steer clear from certain sizes just because you don't like the shape or how it looks on you. Here we encourage you to try it on and find the right fit for you and then start narrowing down which one you think looks best.
We made sure to include visors with flexible bills, these allow you to adjust the shape to not only protect your face appropriately but also so you can make it more stylish and look good on you.


Materials
Different materials can be used in visors and each one has different features and attributes and will affect how the visor fits and functions. Many different materials can be found here on our guide so you can get the running visor that is just right for you!
The materials that go into the creation of a standard running visor will play a significant role in nearly every other criteria listed here. For example, sturdier materials will be able to offer a more secure-fitting band and can provide an overall enhancement in terms of protection. Certain materials can also contribute to the style of this product, especially if they come in other colors. For these reasons, it is well worth considering the types of materials that went into all of these products when giving them a final rating.
When narrowing down our choices we also took a look at which visors were made of Polyester, Dri-Fit fabric, and other moisture-wicking material. The visor's purpose is not only to protect you from the sun's rays but also to prevent sweat from dripping into your eyes. Moisture-wicking fabric will retain the sweat and ensure you don't have to waste time wiping sweat away from your face.
We also took a look at visors that are made of quick-dry materials that won't weigh you down and develop unwanted odors that will make you want to toss the visor out and run without it.
Expert Interviews & Opinions
Most Important Criteria
(According to our experts opinion)
Experts Opinion
Editors Opinion
Users Opinion
By Default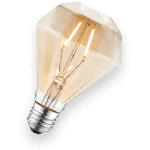 Know The Difference
It's important to understand the difference between a running hat and a running visor because they are very distinctive and will offer distinctive features despite their similarities. For example, visors will allow your hair to breathe more easily, preventing odor or the development of 'hat hair.' On the other hand, a running hat will often provide more protection, warmth, and durability over a running visor.
Clean Your Visor
Although a running visor isn't supposed to cause your hair to smell or become greasy, these things can occur if it is worn for too long without being washed. Check the tag or the listing from the manufacturer in order to learn how best to wash your running visor; some are machine-washable while others must be cleaned by hand.
Other Factors to Consider


Features
Its impossible to just say that "any visor will do" since the variety of visors available can be used for different activities. This is largely due to the fact that not all visors work in the same way. Because of this, we have to consider many factors when determining our top lists and try and explain to you why we picked it as one of the best. Many things have to be considered. Not only do we look at the style of the visors, but we go above and beyond to try and get you a list that we feel will best serve you and your wants and needs. We not only focus on making you look good but we focus on making you a champion in all you set out to do. You need to have an idea of what you need when going to get a visor for yourself, and we hope that this list helps to give you a starting point for doing just that.


Advanced Features
The hairstyle you have is something many people do not think about when it comes to buying a running visor, however, it can have a huge impact on how your visor fits. The type of hairstyle you typically wear while running can play a part in determining what visor best fits your needs. Women have to worry about ponytails and buns getting in the way or loose hair flying everywhere while they are out for a run. Men too have to think about their hair. Longer hair can get in the way of bands and bald heads can be a challenge too as they can get slick with sweat and pose a problem with getting a proper fit. We wouldn't want you to experience the disappointment of finding the perfect looking running visor just to struggle with fit and functionality because of how it interacts with your hairstyle. That is why we wanted to make you aware of the fact that hairstyle plays a big role in the shape and type of visor to choose. So be sure to keep that in mind as you look through the options that are out there and make sure it is a design and style that will work with your hairstyle rather than against it!


Breathability
This is the ability of a visor to enable cooling during any activity. A good visor can be described as one that has a good cooling system during an activity,this will be determined by the material one picks as the material is what can ensure the moisture is not kept in but is removed every time it is in excess and can lead to sweat dripping from your head all the way.No one can stand the sight of sweat dripping leave alone for hours of having that on the road, if it were the gym it would be an entirely different case. A visor that has the right size of a bill with a good mesh surrounding it can offer the best ventilation and air circulation which in turn leaves you cool and fresh during your routine exercises. Nothing to worry about at all.


Value
It's quite obvious that price has always been associated with the quality the higher the price the better the quality. This is the same when it comes to visor prices since most of the visors come from well known international companies like Nike, Adidas etc that are one of the best brands hence their prices tend to be slightly higher compared to other upcoming companies. It is advisable that when looking for a visor one should first check what amount of money that they have and the available visors then go for what they can afford. Price is a factor that most people consider because almost everyone needs a favorable price and a good product. Do not Just go for what u can get your hands on but rather consider going for what will work and at the end of the day what will make you satisfied.
Frequently Asked Questions
q:

Can the visor affect my vision?

a:

Visors can be great to use when out and about on a sunny day as well as during your runs. Some people feel they might interfere with vision but they usually don't-in fact, they typically help improve your vision. Most of the visors on our list are of made of high-quality materials and have been tested and certified to make sure the customer gets what they paid for--so customer satisfaction is a priority. Therefore, these visors don't negatively affect your vision at all, in fact, they are very helpful when it comes to protecting your eyes from the sun so that you can see more clearly.
q:

What is the right size visor for me?

a:

The best way to ensure a good fit is to get one and try it on to see what you like and should look for in other visors you buy later on. Get one that is flexible and has good breathability and is comfortable on your head. Avoid visors that are too tight as this may make you uncomfortable and you will be unable to comfortably or safely wear them for long periods of time. Also, note that you need to buy at a place where you can take it back whenever you realize it's not what you want.
q:

How long of a bill do I need?

a:

The length of the bill is important because as runners we want to make sure our eyes are fully covered without obstructing our line of sight. To find the right size for you, you might need to try them out for size. While some sizes may work perfectly for some individuals, that doesn't mean it will be the right fit for you--big size really depends on your head size and facial structures. Many runners find flexible bills provide them with more versatility and a more custom fit, so you may want to look into that as well.
q:

How do I decide what brand to buy?

a:

There are lots of well-known brands out there to choose from when it comes to running visors--like Nike and Under Armour. We feature these brands on our list along with other lesser-known brands. All of these brands offer different style and color options and they each offer different features and prices to choose from. We recommend you prioritize the features you are looking for, so your needs are covered, before figuring out which brand to go for. Do not go for a brand simply because of the name, focus on the features.
q:

How do I wash my visor?

a:

Visors are best cleaned by surface spot cleaning because soaking it might lead to fading of its color. The best way to wash it is by scrubbing it gently using a smaller brush like a toothbrush or even a soft cloth. Also, ensure that you read the tag to know which detergent to use or if it is used in a washing machine or not if its cold water or hot. Make sure you know what your vision requires.
Subscribe to our newsletters