10 Best Running Visors Compared
last updated
Nov 28, 2018
We know how terrible it is to have sweat on your eyes and the
burning
that comes with it- it is enough to make anyone turn around and head back home. A quality running visor will protect you from the glare if the
sun
and will keep the sweat out of your eyes. While you are running if you cannot see well for one reason or another, it can lead to
injuries
and other problems. This is why you should have a running visor in your collection of running gear!
100
Researched Sources
15k
Reviews Considered
18
Hours Researching
10
Products Evaluated
Durability
Materials
Protection
Style
Band
Brand
By Default
In Depth Review Top 10
Outdoor Research Radar
Under Armour Shadow 3.0
Salomon Race
New Balance Unisex Performance
Halo II Headband Sweatband Pullover
Nike Feather Light
Adidas Adizero
U Run
Asics Mad Dash Unisex
Headsweats Supervisor Sun
Table of contents
Criteria Used for Evaluation
Other Factors to Consider
Frequently Asked Questions
Sources
Top 10 Picks
1

. Outdoor Research Radar
Foldable brim, easy storage
Nylon with UPF 30 protection
Water resistant 100%
High quality construction
Bit on the expensive side
The Outdoor Research Radar Visor shields your eyes from the sun, it makes sure you stay dry, and stores away in your pocket easily due to its folding brim (one of the coolest features in our opinion). If you want a high quality visor that will stand the test of time look no further.
Read more
Size
It's flexible and can fit most people. In this case there's no need to worry as the fit will be just the right one for you.
Material
This visor is made of 100% Supplex nylon. It's a plain weave that gives it a comfortable feel and ensures you keep dry all day; it's also durable and can last longer than most.
Price
Its price is slightly expensive but it is always worth every penny.
2

. Under Armour Shadow 3.0


Form-fitting, comfortable
Lightweight, moisture-wicking
Reflective UA details on the front and back
Durable construction
One size fits all
May not fit everyone
This visor is built with a bit of an unstructured design and it is meant to conform to your head over time. Aside from that, it checks off all the boxes most runners will need in a visor, it will keep you cool, protected, and not swamped with sweat.
Read more
Size/fit
The size may not really fit as desired as there is no adjusting or different sizes; it's only one size for all.
Material
The material is a very lightweight fabric that helps in moisture wicking. This not only makes you feel like you have nothing on but it also makes you feel cool and dry.
Price
This visor is also slightly pricey, but all the same, worth the investment.


Synthetic materials
Precise fit is fully adjustable
Soft flexible brim
Reflective branding
Not much structure
Some feel it is kind of floppy
The race visor from Salomon is designed to offer a bit of protection from the elements but add little/no weight to your load. Its very minimalistic and easily folds up to be packed away when not in use.
Read more
Size
It is fully adjustable and very flexible on the head.
Material
Its material is made of synthetic fabrics and it is also very light with a soft brim that makes it easy on the head; you cannot feel the weight.
Price
Salomon Race visor is one of the expensive visors due to its quality.
4

. New Balance Unisex Performance


Hook and loop closure, secure fit
Very lightweight
Favorable price-to-value ratio
Dark underbrim, less glare
Unisex, no gender specific sizing
If what you're after is sensibility and quality, you just might have found your ticket. Nothing fancy here, rather a dependable running visor that features: an antiglare underbill, lightweight breathability and a reflective NB logo. All in all, it's hard to go wrong.
Read more
Size/fit
Fits well in most people hence not a problem to while making a purchase like the fixed fitting ones.
Material
the material is made of hydrophilic poly that is comfortably surrounded with a wicking mesh sweatband which ensures that dryness is maintained and no sweat will be dripping at the end of the day.
Price
The new balance performance visor is not expensive and hence very affordable to many, with its features it gives you a smile on your face.
5

. Halo II Headband Sweatband Pullover


Will not lose shape over time
Pull over design is comfortable
Material is high absorbing and quick drying
Reasonably priced
Doesn't offer any protection from the sun
Keeping sweat out of your face is one of the primary jobs of a visor and to that end we included the Halo II headband. To state it simply this is one of the most effective ways to control sweat while you're working out. Patented SweatBlock Technology ensures that a maximum amount of sweat is absorbed. Although not a visor we couldn't resist.
Read more
Size
This visor can fit on any head comfortably because it's very elastic; this means it is bound to stretch and can fit just about all head sizes.
Material
The material is made of a dryline fabric that quickly absorbs sweat from the head keeping the face dry and cool which means you maintain your focus all day without sweat dripping from your head.
Price
it is very affordable and can be quickly acquired with anyone who works out, cycles or does any activity that involves sweating.
Breathes really well
Dri-FIT fabric, plus a sweatband
Fancy design aesthetics
Many colors to choose from
Embroidered logo
Comfortably contoured bill design
Fairly expensive compared to others
Fitting can be difficult to nail down
A great choice for those runners who want to get a high performance visor and a little bit of Nike bling. The featherlight 2.0 has an extremely low profile, it hugs your head and adjustable velcro allows it to feel like a customized fit.
Read more
Size/fit
It has an adjustable strap that enables a customized fit; this is another one that just makes you feel at home as you make it how you want it on your head.
Material
This Nike visor is made from moisture-wicking dry fit fabric that helps to wick sweat and keep the head dry. The mesh around it enables air circulation as you move around.
Price
The Nike feather is quite expensive but does one hell of a job; you wouldn't even notice!
Wide range of colors
Fully adjustable backing
Lightweight
Deals well with the heat
Budget friendly pricing
Sizing runs smaller than expected
May be a little too tight for some
The highlight reel for this visor includes a typically understated design from adidas combined with soft and lightweight polyester fabric. Throw in a ClimaLite moisture-wicking sweatband and protection from UV rays, and it's not hard to see how this one makes our list.
Read more
Size/fit
This product offers a simple sizing method that may be a bit too simplistic for some as some buyers report it being a little too big or too small for their needs.
Material
Made of breathable materials that is designed to enable ventilation this is a visor that ensures you stay cool and comfortable throughout your running.
Price
Its pricing is favorable compared to some visors that do the same work as it does.


Available in a wide selection of colors
Sweat wicking interior liner
Flexible but strong
Built for airflow
UV protection
Some issues with the rear strap
Uncomfortable fit for some
Keep your dome cool and sweat under control with the 2XU Run Visor. This handy piece of headwear has UV protection, it wicks away sweat, controls odor, and is ultra lightweight. In short — it does everything you need a visor to do.
Read more
Size/fit
Very flexible and strong: this product fits well on any head size.
Material
It has 100% nylon fabrication that ensures great durability.
Price
It is available in many store outlets at a favorable price which is a plus to most athletes.


Very lightweight
Adjustable backing, fits well
Black underbill
Reduces glare
Unisex sizing may not fit perfect for everyone
Band can be a little uncomfortable for some
A sleek design, built-in mesh ventilation to make sure that air keeps flowing, and reflective details — this visor has it all. Overall a great choice for an ultra busy day or a simple daily jaunt along the beach
Read more
Size/fit
Unfortunately, this Asics visor doesn't really fit everyone because of the unisex sizing which posses as a challenge in most cases.
Material
Made of polyester with mesh panels to enable ventilation which ensures one remains calm and cool throughout your running.
Price
Its pricing is favorable compared to some visors that do the same work as it does.
10

. Headsweats Supervisor Sun


Under visor glare resistance
Machine washable
Has a terry sweatband
Many colors available
Some may not get a perfect fit
One size fits all not always accurate
If there is anything approaching a market standard for women's visors this is it. Popular among marathoners and triathletes, the Headsweats Sun Visor is designed with strenuous activity in mind. There is a lot of different things to like about this visor but the pick of the lot is a terry cloth sweatband. Which ensures your face doesn't end up drenched in sweat.
Read more
Size/fit
Some people may not find a perfect fit since it is standard.
Material
Has an Eventure knit shell and Eventure sweatband for cooling and breathability
Price
Quite pricey compared to other visors
Criteria Used for Evaluation

Durability
Durability is a major factor in our criteria because it is what people rely on heavily when purchasing. Quality is what everyone goes for when choosing a product. All this is because customers know that the best quality is always believed to be the most durable and can survive specific conditions. All these said, acquiring a visor that can be used regularly and withstand the test of time is the best solution for most athletes and others who would want to use it in other activities.

Band
In case you have a doubt if it really stands a place in these factors, let us clear your doubts right away: getting the right fit on any running gear not only makes you comfortable but also ensures that you have fewer things to worry about when it comes to the gear you are buying. People are used to using products that exactly fit them. Visors that have a band that is too large or too small to a person can be said not to be the right fit. Getting the right fit sets your mind at ease as you concentrate on whatever you actually are doing.

Protection
Getting a visor that doesn't make you feel comfortably protected not only risks your ability to perform; it also makes you feel like running away from your running (if that makes sense). It the ultimate thing that makes an experience worthwhile. Protection makes a person feel free and relaxed even during vigorous activities. Having to put on a visor that makes you feel vulnerable might be traumatizing as it will not perform well.

Style
The size of the bill is also one of the factors to consider as it may have a great help to the general functioning of the visor. Having a visor with a long bill is always the best thing to do since they fully protect/cover your face from the sun or even rain making it easier for you to continue with your activity without your vision being affected. Having a visor with a short bill has its advantages but we can all agree the long bill always wins the argument. It has a lot of benefits that cannot be entirely ignored. Make sure you put this in mind whenever you are getting visors.

Materials
The materials that go into the creation of a standard running visor will play a significant role in nearly every other criteria listed here. For example, sturdier materials will be able to offer a more secure-fitting band and can provide an overall enhancement in terms of protection. Certain materials can also contribute to the style of this product, especially if they come in other colors. For these reasons, it is well worth considering the types of materials that went into all of these products when giving them a final rating.
Expert Interviews & Opinions
Most Important Criteria
(According to our experts opinion)
Experts Opinion
Editors Opinion
Users Opinion
By Default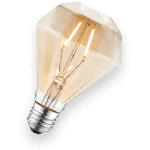 Know The Difference
It's important to understand the difference between a running hat and a running visor because they are very distinctive and will offer distinctive features despite their similarities. For example, visors will allow your hair to breathe more easily, preventing odor or the development of 'hat hair.' On the other hand, a running hat will often provide more protection, warmth, and durability over a running visor.
Clean Your Visor
Although a running visor isn't supposed to cause your hair to smell or become greasy, these things can occur if it is worn for too long without being washed. Check the tag or the listing from the manufacturer in order to learn how best to wash your running visor; some are machine-washable while others must be cleaned by hand.
Other Factors to Consider

Features
Its impossible to just say that "any visor will do" since the variety of visors available can be used for different activities. This is largely due to the fact that not all visors work in the same way. Because of this, we have to consider many factors when determining our top lists and try and explain to you why we picked it as one of the best. Many things have to be considered. Not only do we look at the style of the visors, but we go above and beyond to try and get you a list that we feel will best serve you and your wants and needs. We not only focus on making you look good but we focus on making you a champion in all you set out to do. You need to have an idea of what you need when going to get a visor for yourself, and we hope that this list helps to give you a starting point for doing just that.

Advanced Features
The hairstyle you have is something many people do not think about when it comes to buying a running visor, however, it can have a huge impact on how your visor fits. The type of hairstyle you typically wear while running can play a part in determining what visor best fits your needs. Women have to worry about ponytails and buns getting in the way or loose hair flying everywhere while they are out for a run. Men too have to think about their hair. Longer hair can get in the way of bands and bald heads can be a challenge too as they can get slick with sweat and pose a problem with getting a proper fit. We wouldn't want you to experience the disappointment of finding the perfect looking running visor just to struggle with fit and functionality because of how it interacts with your hairstyle. That is why we wanted to make you aware of the fact that hairstyle plays a big role in the shape and type of visor to choose. So be sure to keep that in mind as you look through the options that are out there and make sure it is a design and style that will work with your hairstyle rather than against it!

Breathability
This is the ability of a visor to enable cooling during any activity. A good visor can be described as one that has a good cooling system during an activity,this will be determined by the material one picks as the material is what can ensure the moisture is not kept in but is removed every time it is in excess and can lead to sweat dripping from your head all the way.No one can stand the sight of sweat dripping leave alone for hours of having that on the road, if it were the gym it would be an entirely different case. A visor that has the right size of a bill with a good mesh surrounding it can offer the best ventilation and air circulation which in turn leaves you cool and fresh during your routine exercises. Nothing to worry about at all.

Value
It's quite obvious that price has always been associated with the quality the higher the price the better the quality. This is the same when it comes to visor prices since most of the visors come from well known international companies like Nike, Adidas etc that are one of the best brands hence their prices tend to be slightly higher compared to other upcoming companies. It is advisable that when looking for a visor one should first check what amount of money that they have and the available visors then go for what they can afford. Price is a factor that most people consider because almost everyone needs a favorable price and a good product. Do not Just go for what u can get your hands on but rather consider going for what will work and at the end of the day what will make you satisfied.
Frequently Asked Questions
q:
Can the visor affect my vision?
a:
Visors can be great to use when out and about on a sunny day. Some people feel like they can interfere with vision but they usually do not -in fact, they will help improve your vision. Most of the visors on our list are of quality and they have been tested and certified to make sure that the customer gets what they really paid for and are satisfied. Therefore, these visors don't negatively affect your vision at all, in fact, they are very helpful when it comes to protecting your eyes from the sun so that you can see more clearly.
q:
What is the right size visor for me?
a:
The best way to ensure a good fit is to get one and try it on to see what you like and should look for in other visors you buy later on. Get one that is flexible and has good breathability and is comfortable on your head. Avoid visors that are too tight as this may make you uncomfortable and you will be unable to comfortably or safely wear them for long periods of time. Also, note that you need to buy at a place where you can take it back whenever you realize it's not what you want.
q:
How long of a bill do I need?
a:
The Length of the bill is also matters. It has been shown that have a slightly longer bill is best as it offers you the most protection from sun and rainy weather. Though it is also advisable to consider the shape and height of a person.e.g taller men should opt for longer bills
q:
How do I decide what brand to buy?
a:
There are several quality brands eg Nike, Under Amour etc and all these come with different designs and feelings. This is why it is recommended that you chose a brand that has the features you looking for. Do not go for a brand simply because of the name, focus on the features.
q:
How do I wash my visor?
a:
Visors are best cleaned by surface spot cleaning because soaking it might lead to fading of its color. The best way to wash it is by scrubbing it gently using a smaller brush like a toothbrush or even a soft cloth. Also, ensure that you read the tag to know which detergent to use or if it is used in a washing machine or not if its cold water or hot. Make sure you know what your vision requires.
Sources
Runner's World,

Article

,
,
Wise Geek,

Article

,

Jul 01, 2017

,
Competitor,

Article

,
,
Subscribe to our newsletters