9 Best Salming Running Shoes Rated In-depth
last updated:
Aug 28, 2020
Though reasonably new to the American running market, Salming shoes show early promise in the releases we have seen thus far. Many of the Salming shoes already have strong followings and we anticipate that others will not be far behind.
The shoes are thoughtfully designed due to extensive research into what is wanted by runners, style and the shoe silhouettes are very impressive. Only top innovative shoe tech and materials are used in the construction of the shoes and the shoes are designed to be usable in various environments or
running conditions
.
The price tag is a significant factor with this small-scale release phase. It will be interesting to see how Salming does with larger distribution. However, for runners with healthy bank accounts, you could do much worse than take a Salming for a drive.
This is the best product on our list that is currently in stock:

Miles
Why is it better?
Durability
Designed as a regular use road shoe
Endures basic elements such as moisture and gravel or loose dirt
Attractive
Comfortable sole and interior
Cushioned without weight (11oz.)
In a
Hurry? Editors choice:

Test Winner: Miles

6
Researched Sources
1.9k
Reviews Considered
12
Hours Researching
15
Products Evaluated
Style
Comfort
Features
Drop
Breathability
By Default
Our Top 9 Best Salming Running Shoes
Criteria Used for Evaluation


Style
It is true that, for the most part, style is a personal preference.
A tough training schedule and long, intense workouts often mean early mornings, late night runs, squeezing in lunch break sessions, and working around your already crazy busy schedule. But whether you are getting it all in out on the roads, or on the trails, or in the gym, you definitely do not have to sacrifice fashion and style of your running shoes for function and fitness. The Salming Running Shoes that we have chosen for our list are not only some of the best running shoes on the market, but they really look great too. It is true that, for the most part, style is a personal preference. One person's preferences for the shape, color, and style of a shoe might not be another person's preference. Still, our list of the best Salming running shoes covers a wide range of styles so we are confident you will find something that works for you.
Their shoes come in a variety of styles from minimalist shoes, to bulkier, heavier shoes that offer more stabilization. However, regardless of what your particular wardrobe style is, the shoes offered and sold by Salming are definitely up to date in "athleisure" trendiness. Most of them come in really fun colors and offer bright patterns and features. However, we also know that many folks prefer neutrals and darker, more subtle tones so we have included shoes from Salming that come in a variety of colors and shades, to best match the rest of your workout and running attire and to suit your preferences. Your shoes should be aesthetically pleasing, and that also means staying fashionable and looking fresh, even when equipped with special features that help in your running and performance. For instance, it is important to your personal comfort and your overall performance (as well as for maintaining the life of the shoe) to have proper breathability and ventilation for your shoes. This often means sections of the soft mesh that offer the opportunity for air to flow in and out of the shoe. But just because our Salming shoes offer this feature definitely does not mean they should not still look as good.


Comfort
A shoe's level of comfort is extremely important for runners when they are in the market for a new pair.
Read also about low profile running shoes.
A shoe's level of comfort is extremely important for runners when they are in the market for a new pair. In fact, aside from those who are on an EXTREMELY tight budget and the shoe's cost and value simply has to be the number one priority when shopping, comfort is probably the most important factor in helping you determine which shoe is best for you – and for obvious reasons. Hitting the trails or pavement in a shoe that is too stuffy, too hot, have soles that are too hard or too soft, to unstable, to light or too heavy, or just generally is uncomfortable or even causes you pain is simply just not going to cut it. We know you need to get the most out of your shoes. Hey! You train hard and put your body through a lot to accomplish compete in races and accomplish those goal times. Your shoes should be able to stand up to whatever you put them through without having to sacrifice comfort. A lot of factors go into determining the comfort of a Salming shoe, so read on for more information!
One of the first factors or components of comfort we considered when making our list is the level of cushioning that is maintained in the sole of the shoe. This will play a big part in how soft or hard the shoe feels to you while you run, as well as how much shock is or is not absorbed upon the foot striking the ground. Depending on your preferences, it is a safe bet to aim for somewhere in the middle so that your shoes are not over soft so that, while they might feel like pillows on your feet, they offer no resistance and no energy return. But you also do not want to feel like you have concrete blocks attached to your feet so that they feel super hard and do not absorb any shock upon your foot strike. Speaking of concrete blocks, you definitely do not want your shoes to be too heavy.


Features
So many feet and ankle injuries may be a result of shoes that do not have the right features for your intensity of running.
Read also about custom fit running shoes.
Overly heavy shoes will leave you working harder than you have to. You will have to exert more energy than necessary each time you pick up your foot mid-stride. Lightweight shoes are by and large the more preferred type of shoe because they make heel turnover so much easier and more efficient. Be wary, though, of shoes that are too lightweight. Some manufacturers label their shoes as "minimalist" or "lightweight" to cover up the fact that the shoes actually just do not offer any sort of support. Luckily, the Salming shoes we included on our list do not border too much on the side of being too heavy. In fact, most of the models are lighter weight and "minimalist" but definitely still supportive of your workouts. In short, a running shoe should be the proper weight for the activity they are intended for – and in this case, that means not so heavy that they weigh you down and make you work harder.
Support is a major factor of comfort, as well. So many feet and ankle injuries such as plantar fasciitis, stress fractures, fallen arches, and tendonitis may be a result of shoes that do not provide the proper amount of support for your intensity of running. Your ankles should feel secure and not wobbly upon your foot strike. They should also provide support for your arches, and keep your foot secure so that you are not over or under pronating (even if your natural gait tends to be one of pronation). They should offer just the right amount of support to give a proper amount of energy return (aka, the energy that is thrust back into your foot after you land on the ground and are pushing off again to propel yourself forward) but not be so "supportive" that they are actually just restricting.


Drop
Our Salming shoes, especially the heavier models, are free of the painful drop that is common in many other shoe designs.
One of the biggest indicators of comfort and just whether or not a running shoe is worth your investment is the shoe's heel to toe drop. Basically, this refers to the actual measurement and amount that the shoe drops in height when scaling from the ankle to the toe. If you are having trouble understanding, then just think of a ladies' pair of high heels. The drop in height from the heel to the toe is drastic, depending on how high the heel measures (but that is also kind of the point of wearing high heels – to give women some added height, to feel feminine, and to make those calf muscles POP!) However, unlike when you choose to wear high heels, you want to stay away from a drastic heel to toe drop on running shoes because too much drop can lead to injury. Especially if you are not used to it, an exaggerated drop incline will put added stress on your toes and the balls of your feet and will be even worse when the foot strikes the ground during your run.
The result will be more front-loaded pressure on the balls of your feet, and with repeated pounding, your risk of developing a serious injury such as tendonitis or a stress fracture greatly increase. Bulkier and heavier shoes tend to have more of a heel to toe drop in general because of the added amount of cushioning and support in the soles, but the sign of a great shoe is one that has this additional comfort and support, is not too heavy but still offers support, but does not have such a drastic heel to toe drop that you feel it aching in your toes when you are done with your run. Our Salming shoes, especially the heavier models, are free of this painful drop (and obviously, the more minimalist models of Salming shoe do not have the heel to toe drop either). One last thing we considered in regards to comfort is the breathability and ventilation of the shoe.


Breathability
A great pair of running shoes will be designed to ventilate well and keep airflow in and out of the shoe so that your feet can breathe.
You will be wearing these things for a lot of miles, in varying temperatures, seasons, and conditions. Even if it is not super hot, you are likely going to sweat. And sweaty feet means hot, stinky, uncomfortable feet. A great pair of running shoes will be designed to ventilate well and keep airflow in and out of the shoe so that your feet can breathe. This is especially important for people who train outside and sometimes end up running in rain or through puddles – wet feet need to be able to breathe, and once your run is over, a breathable mesh or material will help air and dry out your shoes much more quickly than those shoes that do not offer any ventilation.
One final component of style to consider is how transitional they are from activity to activity, event to event. Shoes need to be stylish not only on the roads and trails but there is a level of practicality and convenience in being able to purchase a pair of running shoes that look good no matter where you wear them. It sure does make planning your day a whole lot easier when you do not have to think about packing an extra pair of shoes to change into after your run is over, if you have other errands to run, workouts to achieve, or events to attend and can't make it work in your busy schedule to get home in between activities. The shoes should also be easily transitional between outfits. It is helpful to know if you are the kind of person who sticks mainly with one type or color of clothing. For instance, if you look in your closet and it is nothing but a sea of blues, then you can feel confident choosing a pair of Salming shoes that coordinate well with blue.
Expert Interviews & Opinions
Most Important Criteria
(According to our experts opinion)
Experts Opinion
Editors Opinion
Users Opinion
By Default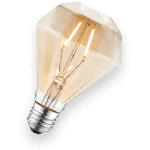 Rollbar technology
Salming has designed their shoes for court use as well as running, so keep this in mind if you need extra ankle support and stability. It is important that your running shoes be supportive and offer good stability when you run. Salming shoes offer both and this is a large part of why they are becoming a very popular brand among runners of all skill and experience levels!
Heel cushioning foam
Salming also does a great job of reinforcing the heel of the shoe, and claim that their technology works better than 70% of competitors' EVA midsoles. This foam insole design helps cushion your feet while supporting your toes and heel. it also helps reduce shock impact and protect your feet from injury and fatigue.
Mind the drop
One feature that more and more runners are paying attention to when buying running shoes is the drop rate of the shoe. This term refers to how far it is from where the heel of the shoe hits the ground and where the toe of the shoe hits the ground. When a shoe has a large drop rate there is a lot of impact and shock that is sent into the foot with every step. Salming shoes are designed to have much lower drop rates than normal running shoes. This means you wont have as much shock to worry about and your feet also will likely feel better and not be as sore at the end of your run or workout session!
Taking care of your shoes
As with any investment or piece of equipment your running shoes are an important part of your running gear. You will want to take care of your shoes so they hold up well and last you a good long time. Keeping your shoes clean is a good place to start and when you do need to wash your Salming shoes it is generally best to avoid totally submerging them if at all possible. Spot cleaning with a warm soapy rag is the best way to clean up your shoes after you come back from a run.
Other Factors to Consider


Value
It is no secret that running shoes can be a costly investment and the harder you train, the better the shoe you need which typically means an even more expensive shoe.
And with shoe companies, professional athletes, orthopedic and sports injury specialists, and exercise scientists in agreement that shoes should be changed out every 300 miles, that could mean you need to buy new shoes as often as once a month depending on how intense your training schedule is! Luckily, the running community is a tight-knit group that understands each other.
We know the kind of 'crazy' that is associated with a 4 am wake up call to get in your workout before work or being excited about going to bed at 8 pm on a Friday so you can wake up and crank out a lovely Saturday morning long run before your kids get up.
And we definitely know the kind of 'crazy' (that is really just being smart and frugal with our money!) that comes with having to plan a monthly budget around training shoes, running clothes and fuel, and race entry fees. But that definitely does not mean we want to be taken advantage of, especially when it comes to the cost of our running shoes.
However, there is so much more to be said about a shoe's total value aside from just cost. While the price tag is certainly very important, several factors go into a shoe's value.
After all, you don't want to drop a hundred bucks simply for the sake of dropping a hundred bucks! You need to be able to get your money's worth out of them and this means considering things like how long they last and they're level of durability, how effective they are, how practical they are to your lifestyle, will they keep you safe and injury free, etc.


Terrain
First, let's talk about practicality and effectiveness. This takes into consideration your particular style and form of running, and whether or not the shoe is practical and/or effective for your particular needs. Or in other words, are the shoes performing the way they are supposed to perform?
If you are an outdoorsy type who mainly just sticks to trail running, then trail shoes will be your best bet. And a good pair of trail shoes will have a very different grip on the bottom of the shoe to help keep you from falling than, say, a pair of road shoes.
There are also differences within road shoes – "trainers" are bulkier and heavier and last longer because they are mainly intended for your cross-training cycle in the weeks and months leading up to a race.
More minimal shoes are typically saved for races or the runs in which you want to be your fastest – but they also do not last as long as trainers, so it is a good idea to wear them less and save them. Whatever kind of ground you prefer to run on, or the style of workout you are doing, you need a to be able to rely on a shoe that will effectively perform in the way it is intended.
Other factors that add value to a shoe have to do with safety and protection. Sometimes, our schedules get overly busy and the only time we can crank out our run is if we squeeze it in before work or late in the evening, but this also often means we miss optimal sunlight.
Your shoes should come with reflective elements and features that will provide visibility in low light environments . This equates to more hours during the day in which a run is a possibility, meaning a higher value for the shoe.
The grip on the bottom of the shoe is another safety feature that will help you avoid slipping and falling when you are out on a run, and greatly extends the value of the shoe.
Safety not only refers to keeping you visible, but keeping your ankles, feet, lower legs, and joints safe and injury free. The shoes should also provide protective features like reinforced toes and other features made for adverse conditions (particularly needed for outdoor and trail runners).
These features will help you stay on your feet and avoid injuries sustained from falling. Finally, and maybe most importantly in regards to value, is how long the shoe will last. It needs to be durable and built to last.
You can trust that our list of Salming shoes will stand up whatever intensity of workout you put them through. They are designed structurally strong, made with durable materials.


Advanced Features
It is important to buy a shoe that fits your needs and your training style. If you live in the mountains or in an outdoorsy place and stick to trail running, the kind of shoe and the features included in the shoe that you need specifically will be different from someone who trains only on pavement or out on open roads.
On the same hand, consider the types of races you typically sign up – ultra marathons or long races through the woods, gravel, and hillsides or road races?
The type of cushioning and grip that you shoe will need to take on these varying terrains will bel be different. And if you are strictly just a treadmill runner, there's a shoe for that too!
You should consider your training schedule, and how many miles you are logging throughout the week. If you are training for a longer race like a half or full marathon, then you are probably putting in some seriously long runs on the weekends. If that is the case, then your shoes are being put through more subsequent miles in a shorter time frame than you might be used to or than other runners.
It is an important rule of thumb that shoes be changed every 300 miles, but definitely every 500 miles. This helps to avoid injury that may be sustained from the wear and tear placed on your shoes serving to decrease the effectiveness and support of your shoes.
Keep yourself safe, protected, and injury free! If you know you have already run between 300-500 miles on your current pair of running shoes, then consider springing for a new pair (a new Salming pair, to be exact!)


Use
Runners who suffer from chronic or ongoing running injuries need special shoes specifically designed for helping ease the pain and symptoms brought on by their injuries and help their injuries to heal faster.
There are soles that have arch support and just general foot support designed specifically for runners who suffer from weak arches, plantar fasciitis, and fallen feet. Problems with over pronation and under pronation are also very common running injuries among runners, and so if you have a pronation issue, you need a shoe that keeps your foot secure and limits the amount you are rolling over and helps control your foot strike and the way your weight is distributed upon each footstrike.
Finally, stress fractures plague a lot of runners, especially female runners. If you have a history or are prone to stress fractures, opt for a shoe that does not have as drastic of a heel to toe drop.
This will help keep your weight distributed evenly upon your footstrike, and not put too much weight or pressure onto one part of the foot, which can result in too much-repeated pressure over time and end in a fractured bone.


Bottom Line
Knowing your training patterns and when you like to train, and under what conditions, will help you pick a shoe that fits your needs. If you are an early morning ninja runner and are up long before the sun, you need to be sure to get a pair of shoes that come equipped with reflective elements so that cars, animals, and other runners can spot you.
(The same is true for you folks who like to run in the evenings or late at night). Similarly, consider the exact conditions you will be running in. This will make you consider things like where you live, and what time of year or season it is. If you live in Texas and you are out running in July, it is certain that you will be hot and you will sweat.
If the conditions you are training in often lead to lots of sweating, then it is imperative that you opt for a shoe that has plenty of reliable ventilation and breathability.
This will help keep your shoes smelling fresher for longer, as well as to help them dry out quicker and thus last longer. (Shoes that are left wet for too long tend to lose their structure, shape, and overall durability.)
Frequently Asked Questions
q:

How much do Salming shoes typically cost?

a:

When compared to other high-quality running shoes on the market, Salming shoes are extremely reasonably priced. Most models, regardless of if they are trainers, trail shoes, or racing shoes, will fall between the $90 to $150 price range, which is pretty standard. Prices will depend on the model, the year, the style and features, and special additions.
q:

How do Salming Running shoes fit?

a:

Consumers largely agree that Salming shoes fit true to size. However, most of the Salming products are sold with tags and explanations of sizes in European sizes. So if you live elsewhere, you will need to be sure to convert your local/regional size to European sizes.
q:

Can you tell me more about the Salming company?

a:

Salming Sports was started in 2011 and is a Swedish based company. It was started by Borje Salming, a Swedish ice hockey player, and currently sells products in over 40 countries around the world (but is most widely known in Europe). Salming Sports focuses on equipping runners, squash, badminton, handball, floorball and racquetball players with the clothes and equipment they need to perform at their best.
q:

What other Salming footwear is available for purchase?

a:

Salming not only sells shoes for trail running, road running, and minimalist running but sells shoes for other sports too: handball, badminton, squash, and floorball.
q:

Does Salming sell products other than footwear?

a:

Yes! Salming is actually better known as "Salming Sports" because it not only focuses on running shoes and equipment but attire and equipment for an array of sports that are popular around the world. Salming sells a wide variety of running attire, including shorts, tank tops, long sleeved tops, pants and tights, jackets, singlets, underwear, bags, and running backs. As far as other sports go, you can find gear for squash and badminton like rackets, racket bags, strings, and sweat headbands and wristbands.
q:

How do I clean my Salming running shoes?

a:

Here at RunnerClick we always recommend following any specific care labels in your shoes. However, as a general rule, you can keep your shoes clean by doing these two simple things.1-wipe down your shoes after a run to remove dust, dirt, pollen, and debris. 2- air your shoes out at least once a week to keep the insides clean and odor free. Doing these two basic things will help extend the life of your Salming running shoes and will keep them looking clean and will help keep them feeling great for a long time to come!
q:

How many pairs should I have?

a:

There is no set number when it comes to how many Salming shoes you should have. But we recommend having at least two- that way you will have a back up pair on hand if you ever need them. If your current pair get dirt y and need a washing you can use your second pair while the others are drying. Also, alternating between two or more pairs will help you spread the wear and tear out across more shoes so there is no one pair that gets worn out faster than the others. If you just run occasionally you may be fine with a single pair. However, if you are avid runner who likes to go for daily runs or who is a fan of long distance runs and puts a lot of miles on your shoes, you could probably benefit from having 2 or more pairs on hand!
Subscribe to our newsletters