9 Best Salming Running Shoes Rated In-depth
last updated
Jun 04, 2019
Though reasonably new to the American
running market
, Salming shoes show early promise in the releases we have seen thus far. Many of the Salming shoes already have strong followings and we anticipate that others will not be far behind.
The shoes are thoughtfully designed due to extensive research into what is wanted by runners, style and the shoe silhouettes are very impressive. Only top innovative
shoe tech
and materials are used in the construction of the shoes and the shoes are designed to be usable in various environments or
running conditions
.
The price tag is a significant factor with this small-scale release phase. It will be interesting to see how Salming does with larger distribution. However, for runners with healthy bank accounts, you could do much worse than take a Salming for a drive.
This is the best product on our list that is currently in stock:

Miles
Why is it better?
Durability
Designed as a regular use road shoe
Endures basic elements such as moisture and gravel or loose dirt
Attractive
Comfortable sole and interior
Cushioned without weight (11oz.)
In a
Hurry? Editors choice:

Test Winner: Miles

6
Researched Sources
1.9k
Reviews Considered
12
Hours Researching
15
Products Evaluated
Style
Comfort
Features
Drop
Breathability
By Default
Our Top 9 Best Salming Running Shoes
Excellent for court sports
Very stylish
The Salming Kobra is a fast-paced unique combination of lightweight, cushion and stability. As Salming's flagship shoe, it hold its own with the best in the industry and is a trusted shoe among professional squash players..
Read more
Style
To foster agility and stability yet still maintain the lightweight feature Salming has designed the midsole rear end with higher side walls that wrap around the heel area. The Kobra's ExoSkeleton design lacing construction facilitates an optimal wrap-around effect of the foot. This maintains the foot in the proper position during lateral movements. Kobra features a Hexagrip outsole with a specially hexagonal patter that makes it possible to grip on almost all indoor surfaces.
Comfort
The Kobra has the following special patented features for optimal comfort and stability.
Rebound Foam: Forefoot rebound energy 80% better rebound energy than a regular EVA midsole compound
RollBar: An increased radius on the inner side of the outer sole, facilitates rolling the foot inwards and toe push off.
Value
This shoe retails for an average of $150, a very reasonable price given the quality, performance, and style of this shoe!



Durability
Designed as a regular use road shoe
Endures basic elements such as moisture and gravel or loose dirt
Attractive
Comfortable sole and interior
Cushioned without weight (11oz.)
These shoes run a size smaller than standard American shoes sizes.
Pricey
Some runners fell that the generous amount of rubber give these shoes an awkward feel. 
This 4mm drop shoe has medium plus cushioning and is a basic trainer release from Salming. The Miles features a roomy toe box, cushioned interior and generously padded upper. It has a thick sole with offering stability and flexibility. This is the basic training shoe offered by Salming born to run far particularly on road surfaces, with support and comfort without excessive weight.
Read more
Style
Most manufacturers have a company name and logo or design element that easily defines them. We are all familiar with the Nike swoosh and the Adidas tri-stripes. Salming displays its name in upper case letters along the sides of the shoe in a manner similar to Hoka One One. Some runners do not object to this level of direct advertising, but others are certainly put off by it.
Salming also prominently displays its name on the heel box and tongue. They have embraced a three stripe rectangular strapping design on the sides of the shoe which is far less obvious than the printed name.
These shoes feature a two-layer upper construction consisting of a softer inner layer and a durable outer for air circulation and breathability. The exterior is called an "Exo Skeleton Design" for more durability, protection against the intrusion of pebbles and dirt and stability.
The midsole is constructed to absorb impact and provide recoil so your move smoothly from step to step. The shoes also have a transparent TPU section that absorbs impact and provides firm push-off and rebound into succeeding steps.
Comfort
The above average cushioning interior and upper are the first sources of comfort in the Miles. The generous toe box allows room for toe splay, an important aspect of comfort, and does not push down on the tops of the toes. The heel cup is cushioned but not to excess and enables some foot adjustment as you run.
Value
Because Salming is offering a limited release in the US, these are expensive shoes offered in a limited number of colors.
Provides natural propulsion into the next steps
Durable
Good road feel
Comfortable mesh tongue
Flexible without sacrificing stability
Pricey
Some runners feel there are sizing issues even after compensating for European sizing.
Weighing in at about 8.4 oz. with a standard Salming 5mm drop, for the men's version, this is a smooth shoe designed for long workouts.
Read more
Style
When you look at a pair of Salming Distance's, you can almost believe you are looking at a design sketch of the running shoe because nearly every part of the shoe is labeled. This is a good marketing tool and enables you to match up the feature descriptions with the parts of the shoe being described, though after becoming familiar with the shoes, it doesn't appear to have much.
The Distance include the two-layer upper construction consisting of a softer inner layer and durable outer for air circulation and breathability. The exterior, called an "Exo Skeleton Design", delivers durability and protection against the intrusion of pebbles and dirt and also provides stability.
An interesting feature of the Distance is that the mesh features are extended to the padded tongue which helps prevent heat build-up on the upper part of the foot. The lacing system includes some distinctive features as well. Bypassing the usual holes for the laces, the Distance uses fabric loops which seem to enable more precise adjustment. The tongue stabilizing loop features the Swedish flag, in case you forgot the country of origin of the shoes.
The Distance features a Torsion Efficiency Unit ™ for durability and a translucent TPU.
Comfort
Less cushioned than the Miles, this model still delivers a comfortable run. The rubber sole is durable and responsive and the shoe includes the trademarked RunLite Midsole with High 'abrasion Injection EVA for excellent ground feel.
Value
Value is different from price; these are still expensive, even for elite shoes, but if they are a match for you, it's worth the investment.




Good overall design
Minimal dop rate
Durable fabrics
Supportive sole
Not a breathable as other Salming shoes
Can be pricey for some runners
Taking the proven form of the Kobra shoe and expanding its features and points, the Kobra 2 continues the great tradition started with these Salming running shoes!
Read more
Style
The Kobra 2 Salming running shoe is as stylish as its predecessor and is a great choice for any runner who wants to look good and feel good while they are out for a run or heading to the gym!
Comfort
With a durable yet comfortable design, this running shoe is made to keep your feet protected and comfortable no matter how long your run gets or how intense your workout ends up being.
Features
Rugged material on the outer layer keeps the shoe clean, durable soles give you the traction you need while you run, and supportive insoles cushion your feet and provide shock protection too!
Drop
The Kobra 2 Salming running shoe is designed to have less of a drop than your standard sneakers or cheap running shoes so your feet will not be as sore and tired at the end of your run.
Breathability
While they are not the most breathable pair of shoes on this top ten list they are better than cheap sneakers and will keep your feet comfortable and cooler which is definitely a bonus!




Unique exterior fabric
Comfortable fit
Durable design
Supportive insole
Strong sole and tread
Some sizing issues reported
Not available in bright fun colors
If you are looking for a good Salming shoe to try out then you need to think about Quest. When it comes to representing the points Salming stands for this model does it all and does it with great style and durability!
Read more
Style
The moment you first look at a Quest Salming running shoe you know you are looking at something special. It is styled unlike any other running shoe with a unique fabric overlay and an overall design that is sleek and elegant and really eye catching!
Comfort
The soft inner fabrics combine with a cushioned insole to make the Quest a very comfortable running shoe to wear. This is a running shoe that will feel as good at the end of your run as it did when you first put it on thanks to the support and shock protection it offers.
Features
A unique material weave outer layer, thick soles, supportive insoles, laces designed to stay tied securely, and an overall style that is easy to wear this is a great choice for runners of all skill levels. It is easy to see why the Quest is growing in popularity among Salming fans!
Drop
Like all Salming running shoes, this one is made to reduce drop rate and to reduce shock impact as well. This will help you go the extra mile without the pain and fatigue that often accompanies long runs. It has a drop that makes it easy to wear and even easier to enjoy while on the go!
Breathability
The Quest by Salming has a breathable outer layer that allows more air to flow over your foot. You will stay cool and comfortable while out for your run or while pushing through that new workout routine. These shoes are made for looking cool and staying cool as well.



6% lighter than the previous version
Two high tech construction layers, mesh for breathability and mesh for draining and keeping out sand/grit
Exoskeleton unit for comfort, stability, breathability
The lace-up system works with the shoe construction to enhance stability and FIT
Anatomical heel-cup
Durable Sole
RunLight Midsole
Some runners are cautious of a new brand 
Here is the D4 update on the earlier Salming Distance running shoe, the Distance D4 is now 6% lighter, this has been achieved by reducing the upper construction from three layers down to two layers.
Though not yet moved up into our top three choices, this shoe is well received by runners and heading for a reputation as a popular tried and tested shoe.
Read on to see the full impressive profile for this shoe.
Read more
Style
The updated shoe offers a two-layer build with an exoskeleton designed over the layers, the inner layer is an air mesh design which works towards breathability and comfort. This is overlaid with a thinner mesh which ensures water can drain out of the shoe while also preventing grit and sand entering the shoe.
The foot is held secure through the lace-up system and the exoskeletal layer which work together to give a secure foot hug, stability is enhanced for lateral foot motion while also reducing pressure for the MTP joints.
The midsole is made from Salming RunLight which absorbs impact while releasing energy during the phase of toe-off. With a low profile which aids the proprioception qualities while running on harder surfaces away from trails. Feedback for what is under your feet while you run is enhanced. A high performing heel cup which is anatomically friendly while being light also absorbs shock and serves to ease tension which is often targetted at the Achilles tendon, this shoe has transformable features which enhance a secure comfortable FIT.
Here is a shoe DNA rundown.
Top Quality Synthetics
Durable rubber sole
Breathability, comfort, and stability through an air mesh inner-layer.
An overlapping net mesh second-layer ensures excellent drainage and prevents the entry of irritating grit. 
Maintains the foot's position is maintained through a high performing exoskeleton unit.
Notable high performing responsiveness through RunLite midsole.
Protection and comfort from the anatomical heel-cup.
Comfort
Advanced shoe tech ensures the comfort level for this shoe is high, the shoe can run hard surfaces and trail surfaces and comfort factor in the form of high performing shoe tech has been built into the shoe.
Cost
The shoe design takes it into being more of a shoe for both hard surfaces and long distance and gives a soft comfortable stable run while responsive is enhanced through improving the compound used in the construction of the midsole. The price is realistic in return for a good performing shoe.
Lightweight
Rip-stop style upper
comfortable midsole

<

Durable overall design
Some runners find the Trail is not quite versatile enough for all the terrain variations of trail running in spite of its comfort.
Pricey
If you are searching for a reliable running shoe that has all the features you want and the support, comfort, and durability you need, then you should consider the Salming T1 shoe. This is a shoe that is designed for active runners just like you and is crafted to help you get the most out of every single run you go on! You know the Salming name stands for quality and excellence and that is exactly what you get with this shoe.
Read more
Style
The T1 features and carefully designed double layer construction for optimal style and protection. Inside you have soft moisture-wicking materials that keep your feet cool and dry. Then you have the breathable upper that is designed to keep dirt and debris out while you are running the trails. The special Exo Skeletal Design helps stabilize your feet and protect your toes and heels from impacts with every step you take.
Comfort
There are many features of the Salming T1 running shoe that makes it a shoe that reviewers rave about. One is the High Abrasion Eva Footbed that is designed to provide you with a comfortable low to ground feel. The overall material composition of the shoe is designed to be light, responsive, and flexible. Anti-Bacterial insoles are one of the popular features of this shoe as is 5mm heel to toe drop that keeps your feet moving and positioned naturally as you run.
Value
The Salming T1 running shoe is a great investment for serious runners who spend a lot of time on their feet and who enjoy running on a range of different terrains and in different environments. The price tag may be a deal breaker for some but it is a wonderful shoe that will keep your feet comfortable, protected, stable and stylish no matter when or where you choose to run!
Eats challenging miles with ease
Durable
Stable
Lightweight
Comfortable and responsive
Compromise between minimalist and "maximalist"
Some runners feel the foot protection should be more substantial.
Though the upper releases water quickly, some runners feel that the rest of the shoe holds moisture and is slow to dry.
The well-named Salming Elements shoes are your lightweight (9.8 oz.) off, off-trail shoes. Wear 'em running in mud, swimming the Amazon or climbing icy mountain paths. Elements are built to address the elements and master them.
Read more
Style
The Elements feature tank-like traction, holding you upright over mud, sand and rocky paths. This traction doesn't mean this is a clunky shoe; far from it. It hits an attractive place between minimalist plus trail shoes and the weighty hikers. It features a low profile, heel loop for easy wear and a generous amount of foam between your foot and the lugs. A substantial, nonrestrictive toe band protects the toe box and a similar band protects and re-enforces the heel for protection from debris and stability.
The lace holes are linked directly to the stability bands for more traction, a closer relationship with the road, and greater security.
Comfort
Though light, the Elements don't scrimp on comfort. It includes the padded ankle collar we now expect from Salming, a large toe box, and remarkably porous mesh upper that sheds water quickly. The sole lugs and impressive grip in no way limit the flexibility of the midsole.
Value
Though Salming's are expensive, this super trail shoe is on a par with high-end trail shoes.



Light
Barefoot feel
Responsive
Encourages building strength of foot muscles
Stylish
Comfortable
Some runners do not think the lacing system is as good as it could be.
If you are a female runner who enjoys running on a range of terrains and many varied setting and environmental conditions, then you will love the Speed 6. This shoe model is designed specifically for the female foot and will keep your feet supported, cushioned, protected, stable, and comfortable even on the longest of runs. You will love how they look and feel and your feet will love the comforting protection that the Speed 6 Women's running shoe can provide!
Read more
Style
All the Salming shoes are light, and the Speed 6 continue this grand characteristic in great style and with great flare. You can enjoy a running shoe that provides both style and functionality and a shoe that is great for both indoor and outdoor running and workouts. No matter what type of running you enjoy these shoes from Salming will meet your needs and with a strong design and fine craftsmanship they will last you for a long while to come!
Comfort
In a light running shoe you may expect to lost some comfort and support but this is not the case with these shoes! The Speed 6 running shoe provides ample cushion and support for your feet and will keep you comfortable from start to finish. You get good stability as well with a firm exterior material that keeps your foot in place and positioned properly whole you enjoy your daily runs or training sessions. It you want a shoe that provides comfort and durability then this is the shoe for you!
Value
The price tag for the Speed 6 Salming running shoe may be a bit out of the price range for some runners but they are well made and offer great benefits that make them well worth that initial investment!
Criteria Used for Evaluation
Expert Interviews & Opinions
Most Important Criteria
(According to our experts opinion)
Experts Opinion
Editors Opinion
Users Opinion
By Default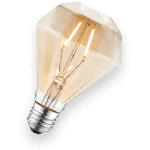 Rollbar technology
Salming has designed their shoes for court use as well as running, so keep this in mind if you need extra ankle support and stability. It is important that your running shoes be supportive and offer good stability when you run. Salming shoes offer both and this is a large part of why they are becoming a very popular brand among runners of all skill and experience levels!
Heel cushioning foam
Salming also does a great job of reinforcing the heel of the shoe, and claim that their technology works better than 70% of competitors' EVA midsoles. This foam insole design helps cushion your feet while supporting your toes and heel. it also helps reduce shock impact and protect your feet from injury and fatigue.
Mind the drop
One feature that more and more runners are paying attention to when buying running shoes is the drop rate of the shoe. This term refers to how far it is from where the heel of the shoe hits the ground and where the toe of the shoe hits the ground. When a shoe has a large drop rate there is a lot of impact and shock that is sent into the foot with every step. Salming shoes are designed to have much lower drop rates than normal running shoes. This means you wont have as much shock to worry about and your feet also will likely feel better and not be as sore at the end of your run or workout session!
Taking care of your shoes
As with any investment or piece of equipment your running shoes are an important part of your running gear. You will want to take care of your shoes so they hold up well and last you a good long time. Keeping your shoes clean is a good place to start and when you do need to wash your Salming shoes it is generally best to avoid totally submerging them if at all possible. Spot cleaning with a warm soapy rag is the best way to clean up your shoes after you come back from a run.
Other Factors to Consider
Frequently Asked Questions
q:

How much do Salming shoes typically cost?

a:

When compared to other high-quality running shoes on the market, Salming shoes are extremely reasonably priced. Most models, regardless of if they are trainers, trail shoes, or racing shoes, will fall between the $90 to $150 price range, which is pretty standard. Prices will depend on the model, the year, the style and features, and special additions.
q:

How do Salming Running shoes fit?

a:

Consumers largely agree that Salming shoes fit true to size. However, most of the Salming products are sold with tags and explanations of sizes in European sizes. So if you live elsewhere, you will need to be sure to convert your local/regional size to European sizes.
q:

Can you tell me more about the Salming company?

a:

Salming Sports was started in 2011 and is a Swedish based company. It was started by Borje Salming, a Swedish ice hockey player, and currently sells products in over 40 countries around the world (but is most widely known in Europe). Salming Sports focuses on equipping runners, squash, badminton, handball, floorball and racquetball players with the clothes and equipment they need to perform at their best.
q:

What other Salming footwear is available for purchase?

a:

Salming not only sells shoes for trail running, road running, and minimalist running but sells shoes for other sports too: handball, badminton, squash, and floorball.
q:

Does Salming sell products other than footwear?

a:

Yes! Salming is actually better known as "Salming Sports" because it not only focuses on running shoes and equipment but attire and equipment for an array of sports that are popular around the world. Salming sells a wide variety of running attire, including shorts, tank tops, long sleeved tops, pants and tights, jackets, singlets, underwear, bags, and running backs. As far as other sports go, you can find gear for squash and badminton like rackets, racket bags, strings, and sweat headbands and wristbands.
q:

How do I clean my Salming running shoes?

a:

Here at RunnerClick we always recommend following any specific care labels in your shoes. However, as a general rule, you can keep your shoes clean by doing these two simple things.1-wipe down your shoes after a run to remove dust, dirt, pollen, and debris. 2- air your shoes out at least once a week to keep the insides clean and odor free. Doing these two basic things will help extend the life of your Salming running shoes and will keep them looking clean and will help keep them feeling great for a long time to come!
q:

How many pairs should I have?

a:

There is no set number when it comes to how many Salming shoes you should have. But we recommend having at least two- that way you will have a back up pair on hand if you ever need them. If your current pair get dirt y and need a washing you can use your second pair while the others are drying. Also, alternating between two or more pairs will help you spread the wear and tear out across more shoes so there is no one pair that gets worn out faster than the others. If you just run occasionally you may be fine with a single pair. However, if you are avid runner who likes to go for daily runs or who is a fan of long distance runs and puts a lot of miles on your shoes, you could probably benefit from having 2 or more pairs on hand!
Subscribe to our newsletters