10 Best Dr. Scholl's Insoles Compared & Tested
last updated
Apr 24, 2019
There are some household names that have become so common, they just become a go-to. One such name is Dr. Scholls. Dr. Scholl's is the go-to brand for adding more cushion and
support
to any shoes, running or recovery. They help alleviate pressure, reduce shock, and some offer great arch support as well.
When you need a bit more cushion or arch, but it's not time to buy a new running shoe, you can get a bit more life out of them when you add the best Dr. Scholl's insoles. Some have arch support, and some are more geared towards straight up shock absorption and cushion, but they all feel great in running shoes new or old.
There are a lot of products out there, but here are the ten best options for Dr. Scholl's insoles.
In a Hurry? The test winner after 10 hrs of research

Active Series
Why is it better?
Helps prevent running injuries
In a
Hurry? Editors choice:

Test Winner: Active Series

4
Researched Sources
1.2K
Reviews Considered
10
Hours Researching
15
Products Evaluated
Comfort
Fit
Support
Compatibility
Value
By Default
In Depth Review Top 10
Active Series
P.R.O. Pain Relief Orthotics for Arch
Custom Fit Orthotic
Comfort and Energy Massaging Gel
Air Pillo
P.R.O. Pain Relief Orthotics for Heel
Tri Comfort Orthotic
Odor X Odor Fighting
Dreamwalk Ball of Foot Cushions
Massaging Gel Heel Cushions
Table of contents
Criteria Used for Evaluation
Other Factors to Consider
Frequently Asked Questions
Sources
Best Dr. Scholl's Insoles



Helps prevent running injuries
The best Dr. Scholl's insoles you can get as a runner is built specifically for being active. These support the foot to help prevent common running injuries like shin splints, plantar fasciitis, and runner's knee.
Read more
Fit/ Comfort
The slightly firmer cushioning on the Active Series inserts is because they are more responsive, based on the impact. The firmer cushioning is what helps prevent and cure plantar fasciitis, but it is barely any harder than the comfort gel inserts. Not so plush, but very supportive.
Support/ technology
Built to absorb shock, these inserts reduce the impact of running by up to 40% with cushioning that responds differently depending on the weight put against it. Sweat max technology helps to reduce odor inside shoes.
Compatibility
When you are buying insoles, it is important to make sure that they are compatible with your shoes as well as the types of activities you do on a regular basis. We discussed fit and comfort already so here we are referring to insoles that are right for the task at hand. These insoles are useful for a wide range of activities and users say they perform well for walking, running, and even standing, making them a good general use insole that you can wear all day long!
Cost/ Value
These may be one of the more expensive Dr. Scholl's insoles. For the price, they are an excellent support to try in your running shoes, before you go for an option easily twice the price.
2

. P.R.O. Pain Relief Orthotics for Arch



Developed by podiatrists, this P.R.O Pain Relief Orthotics for Arch is clinically proven to relieve arch pain. The three quarter length orthotic gives you the comfort and support you need during or after the long run.
Read more
Fit/ Comfort
The heel is nice and cushioned while the arch is nice and firm, which makes these the best of both worlds! If you have heel pain, you won't have to suffer while the firm arch relieves it. The pain will be relieved immediately by the gel bottom, and long term by the firm arch.
Support/ Cushion
The firm arch is what you need for support to prevent and cure plantar fasciitis. But when the heel hurts, it is tough to want to put firm arch support into the shoe. That's why these are a great option, since they give gel heel support, while still promoting the long term healing and health of the plantar fascia with a strong arch.
Compatibility
These insoles are great for active individuals who are always on the go and who are doing something new and different all the time. If you do a lot of walking and running and standing in your day to day routine then these insoles can provide you the support and protection your feet need! They are compatible with many different shoe styles as well as lifestyles.
Cost/ Value
The price is so low, it is hard to believe how effective, supportive, and cushioned these arch supports are.



The Custom Fit Orthotics from Dr. Scholl's are great for arch support and shifts the weight of your body to more evenly distribute it throughout the foot. For runners, this is a great, inexpensive option.
Read more
Fit/ Comfort
The comfort is all about the support these Dr. Scholl's insoles give. Don't expect that extra plush cushy feel, expect some real arch support, and support along with the point in your foot where the tendons and muscles need it most.
Support/ Cushion
The strong arch in these is the main appeal, along with specifically designed cushioned points to better distribute the weight of your body while running or standing. Perfect for both shock absorption and keeping the arch stretched out as it should be.
Compatibility
With a custom fit design, you know you are getting quality insoles and with these insole inserts, you are sure to find that they are compatible and easy to use and will make a wonderful addition to your running gear collection. If you need a little extra boost for your runs and workouts then these inserts are the way to go!
Value
This is pretty much the most expensive Dr. Scholl's insoles you will find. But it is also the most technical. These are not a simple cushioning system made only for comfort. These are for real arch support, and the cost matches the value.
4

. Comfort and Energy Massaging Gel



Helps to reduce foot and leg muscle fatigue
Provides comfortable cushion support
Not a treatment for plantar fasciitis
For those who spend long days upright, your leg muscles will get tired and your feet will ache.
These Dr. Scholl's insoles provide cushioned support and reduce the level of stress fatigue felt by spending a long day standing up. You can take control of your situation and ensure your leg muscles and feet are less fatigued. These inserts will work in most shoes and boots and are very good for sneakers when used for running.
Read more
Fit/Comfort
These pad constructed with cushioning gel will fit into most shoes when you select the pads by size. Comfort and support will be felt immediately.
Support/Technology
The support results from the excellent cushion properties provided by the gel, this technology has been extensively researched and designed to ensure good support and comfort. The techy design ensures these will FIT into most types of shoes and boots.
Compatibility
Insoles help protect and support your feet while you walk, stand, and run. These do all of that and more with extra supportive design and massaging features that help keep your feet stimulated and pampered, even when you are on your feet all day long. These Dr. Scholl's insoles are easy to use with any shoes you are already wearing and are compatible with most shoe styles.
Cost
A standard price which is affordable and when you consider the great benefits you are getting along with it, these are easily a great choice that you should definitely look into!



Inexpensively adds comfort to any shoe
Not built to last Not much support
These Air Pillo Dr. Scholl's insoles are a very thin, lightweight insert that offers cushioning in a two-layer system, keeps your foot dry, and improves the comfort of any shoe it touches. But don't expect them to last years; these are pretty much disposable and come with three pairs.
Read more
Fit/ Comfort
The bottom layer of cushioning offers the bounce, and the top layer the plush comfort.
Support/ Cushion
These absorb sweat to keep you drying, and vent air to keep you cooler. They are more subtle, but they also fit in a lot more shoes. It gives you the extra edge of comfort and freshness when your shoes just aren't quite right.
Compatibility
With a thinner design, these insoles can easily be used in pretty much any style shoe and are compatible with any activity that you have planned. They are made to be discreet and easy to use, which makes them super compatible with any running shoes you may already own.
Value
You get three pairs of the Air Pillo insole for the price of one typical inexpensive insert. Sure, these aren't quite as durable and long lasting as the others, but it is a great tool to have around when you need to throw some extra cushion and support into your running shoes, or casual shoes after a particularly rough run.
6

. P.R.O. Pain Relief Orthotics for Heel



This heel support is designed to relieve pressure on the heel, in order to ease the pain brought on by a number of different ailments. If you have persistent pain from a heel spur and plantar fasciitis, give this insole a try.
Read more
Fit/ Comfort
The gel on these three quarter length insole feels like it is gently massaging the foot, opening up the blood vessels and getting healing oxygen in deep. And what's not to love about the soft gel feeling? The shock absorption will make everything feel better.
Support/ Cushion
This is probably one of the lower tech inserts from Dr. Scholl's. But sometimes all you need is a solid slab of cushioning. It feels great and offers super gel support that not only relieves pain in the heel but lowers impact on the joints while running.
Compatibility
While most insoles are designed to support the entire foot, these put extra focus on the heel and are designed to minimize shock impact with every step you take. These insoles are compatible with many running shoes, making them a great choice for beginners and pros alike!
Cost/ Value
The good news about this product is that it is another inexpensive option that is worth a try if you are struggling with heel pain. You don't have to drop all kinds of money to see if heel cushion will solve your problem.



Gel in heel and forefoot to cushion
Firm springy arch for support
Sometimes it feels like you are sinking into the cushion, and what you really need is a more springy feel so that you are light on your feet, and bounce forward while running. That what these orthotics do offer some spring in the step while still gellin' in the heel and midfoot.
Read more
Fit/ Comfort
With a springy arch, these don't feel quite as rigid as some other firm arch supports, and still, take the pressure off the feet and joints with the heel and forefoot cushioned pads. The three-quarter length of the orthotic helps it fit in most shoes.
Support/ Cushion
The flex spring arch provides great support while still being adaptable to your weight and specific arch shape.
Compatibility
These insoles are compatible with many running shoes, and they are easy to use and provide a great deal of support. Their compatible makeup and usability are what makes them a great choice for beginners and pros alike so be sure to try them today for yourself!
Value
Not very expensive inserts in general, these are still middle of the road price for Dr. Scholl's, but more on the supportive side. For that reason, these have a high value, since they do offer more support for much the same price.



Dual purpose: comfy and functional
Maybe your biggest problem isn't arch support or heel pain. Maybe when you are running, you get really sweaty and smelly. Do you need something that will cut down on the moisture stuck in your shoes and the smell left after? Look no further.
Read more
Fit/ Comfort
They certainly feel good and offer a little bit of cushion, but don't expect any real support of shock absorption. These are more like a solid insert in place of baby powder and baking soda in one. The comfort just makes it easy to stay dry and fresh, since you want to use them.
Support/ Cushion
These insoles give a little bit of cushion but the real benefit is the moisture wicking capability to keep you dry, and the odor-fighting materials to stop your shoe from stinking. These continue to keep your shoes from smelling after you are done with your run.
Compatibility
With a supportive makeup and usability that makes these insoles a popular choice for beginners and pros alike you also get the added benefit of odor-fighting design features as well! These compatible insoles can be used with a range of running shoes as well as casual every day wear shoes so you get the support and cushioning protection your feet need.
Cost/ Value
Pretty middle of the road price for this product. For the value, it may not last quite as long as you might hope for the price. Luckily there is a three pack option, which definitely increases the value.
9

. Dreamwalk Ball of Foot Cushions



The ball of foot cushioned have an adhesive to stay in place, so you can just stick them right where you want them in the front of the shoe for extra metatarsal support and shock absorption.
Read more
Fit/ Comfort
With the gel cushioning, these give extra cushioning in any shoe. Since they stick to the surface you place them on, they won't move around, which makes them an excellent choice when you don't want the full-length orthotic.
Support/ Cushion
These offer a thin layer of cushion just for that little extra touch when you need to fit some shock absorption into any shoe. With the adhesive bottom, they are easy to deal with, but if you want major shock absorption, you should probably look for a more robust Dr. Scholl's insoles.
Compatibility
If you need localized support for the ball and the toe area of your foot then this is the insole you are going to want to try out! This insole is compatible with most shoe designs and styles and offers superior cushioning and supportive padding under the ball and toes of your feet for less pain and discomfort and better results from your runs and workouts!
Cost/ Value
Again, the price on these is so low, they are worth a shot if they sound like what you need. There is not much to lose, and they offer a very particular cushion need, different from the rest of the Dr. Scholl's.
10

. Massaging Gel Heel Cushions



Heel cushion to reduce shock
Not a long term solution for plantar fasciitis
When you need the heel cushion, but don't want to go to a full-length orthotic that might be too bulky, check out the heel cushions. They offer the gel cushion you need and don't take up much room.
Read more
Fit/ Comfort
If your shoes fit and feel great, but just need that extra bit of shock absorption, a heel cushion is just the thing for you. It is a massaging gel, so it stimulates the muscles and helps prevent injury. The comfort is in the cushioning.
Support/ Cushion
These have the typical support and shock absorption of the larger inserts, but they only go into the heel of the shoe. That is the main benefit. So if you don't need the full-length orthotic, consider these.
Compatibility
Even though these are at the bottom of our list they are still quality insoles that provide good support to your feet, particularly the heel region. You can wear them with most shoe styles and they are compatible in their design so you can use them for running, walking, standing, or anything else you have planned for the day!
Value
Very inexpensive, and therefore a great option for something to try just to take the edge off. That's the great thing about Dr. Scholl's -- very affordable.
Criteria Used for Evaluation


Comfort
Part of the entire reason you are probably even looking for a decent pair of shoe insoles is that you have foot, ankle, or knee pain and are UNcomfortable.
Therefore, one of the first comparisons and metrics we used to gauge which insoles were the best in Dr. Scholl's line of insoles was by comparing the fit and comfort.
But first, it is important to touch on who exactly might need or benefit from shoe insoles. In a nutshell, everyone can pretty much benefit in some way or the other. After all, it is not like something bad would happen or you would be worse off if you were to buy and wear around shoe insoles even if you had no pain, history of pain or foot injuries, or virtually any real reason to do so.
But those of us who have chronic foot, ankle, or knee pain could really experience a lot of good from simply wearing around orthopedic insoles.
Likewise, if you know you have one of the common running or exercise-related injuries such as plantar fasciitis and/or general arch pain, overpronation of the foot, supination (or under pronation of the foot), metatarsalgia (or pain in the forefoot near the ball of the foot), Hallux Rigidus or Hallux Limitus or Morton's Toe (pain that is associated with the toes and stiffness in the joints of the toes), heel spurs, shin splints, or even diabetes and/or arthritis (a good insole can actually help with poor foot circulation), then a quality orthopedic insole is definitely something you need to think about investing in.
Aside from any doctor diagnosed standard running and exercise injuries that would require insoles, there are three telltale signs that you might benefit from insoles. The first is quite simple- worn out shoes.
If your shoes are weary, worn, have lost grip or traction, have holes, and just generally are not providing the support that they were when you first purchased them, you might want to think about insoles. It can be helpful to look at the exact way in which your shoes are worn too – if the soles are worn more on one side than on the other, this might indicate your foot rolls forward (or rather, pronates) or your ankles turn out (supinate).
If one shoe is worn more than another, then you might have one leg that is longer than the other. Taking a look at your old shoes can provide some insight into any potential injuries you have or are at risk for, and can help you identify which insoles are best for you.
The next way to help you pick an insole would be to conduct a "Wet Test" in which you wet your feet then stand on a piece of paper or paper towel and examine your footprint. This will outline your natural stance and how your weight is distributed, and help you identify any pronation or supination.
Finally, aside from the standard and obvious foot pain and heel pain that might cause you to need insoles, you also might benefit from them if you have sustained or recent injuries to your lower limbs (like your shins, ankles, and knees).
As you recover from these injuries, you want to be sure you are recovering completely, and that begins literally from the ground up, with providing proper support for your feet.


Fit
When you go to purchase your insoles, you will notice that there are three main styles of fit to choose from, and they all come in different lengths.
They are the heel length which provides a fitted insole around just the heel of the foot, a three quarter length which runs from the heel to around the ball of the foot, and then full bodied lengths which cover the entire food and provide support from the heels through the arch and ball of the foot and extending all the way to the toes.
There are also three different volumes, or thicknesses, of insoles to choose from.
High volume insoles are best for people with high arches and take up more space in the shoes. Thus, these are the best options for thicker and fuller shoes, like hiking shoes and boots.
Medium volume insoles are best for shoes worn for everyday activities and running and exercise because they still provide great support while not adding too much bulk.
Low volume insoles are best for thinly lined shoes, like cycle shoes and ladies flats. You need to choose an insole that fits your foot and shoes well.
The insoles on our list have received rave reviews because they provide a comfortable feeling of support, but fit your foot snugly – particularly around the heel. An insole that wraps or cups the heal is a great option because it will provide the most support.
Part of choosing a good fit is choosing an insole that doesn't make wearing your shoes uncomfortable, so it is important to pay attention to the above-mentioned insole volume to know which thickness will provide you with the support you need without taking up too much room in your shoe.
Finally, speaking of comfort, the insoles should not be overly soft or too firm. Before you buy, do your research to find out exactly WHY you need the insoles – this will make narrowing down your options much easier. Inserts that are designed specifically for relieving pain might run the risk of being too soft while inserts that focus on offering support – especially arch support – might actually be uncomfortably firm.
The best and highest ranked Dr. Scholl's insoles on our list are the perfect balance of soft and firm and offer both in the way of pain relief and adequate support.


Support
The level of support and cushioning that an insole offers can be the deciding factor in which type of insert is right for you, so it is important to know how different insoles on the market vary in their support and cushioning levels.
Support systems will provide those individuals with weak arches and an unstable foot strike with stability and reinforcement needed to keep the foot at a right and safe angle. Cushioning should add an extra layer of comfort and serve well to absorb shock.
There are several types of material on the market today that are used to add a layer of cushioning. Traditionally, manufacturers went with a standard foam soft foam cushioning. However, in recent years there has been an increase in cushioning made from gel or memory foam.
The benefits of gel and memory foam are that they are extra malleable to your feet, provide a sort of "massaging" feel, and really move with you – i.e., as you walk or run and shift weight from your heels through your arches to your toes, the gel, and memory foam will glide and shift with your changing weight distribution.
Some runners and exercisers might not like the feel of the extra cushioning as they run though, because it can feel a bit heavier, hotter on your feet, and not as breathable. If you are experiencing pain from standing too much, then a gel or memory foam cushioning is a great option.
Supportive insoles focus on providing stability to your aching feet. Different supportive insoles are created to focus on different support needs. The most common are insoles specific to providing arch support (which will help those with plantar fasciitis, overpronation, and supination).
Other forms of support insoles are specific to cupping the heels and created to help with issues like heel pain and heel spurs. Unfortunately, some brands (other than Dr. Scholl's of course!) of inserts focus more on one than the other -they are either supportive but very firm and almost hard and thus do not absorb shock well, or they are so soft and cushioned to the point where they completely give under your body weight and run the risk of the wearer suffering from flat feet.
The best insoles on the market (and those that topped our list) will give you the best of both worlds – a cushioned, comfortable insole that offers support and stability to your arches and heels.


Compatibility
Finding out if you have overpronation on your feet will really help you figure out if insoles are a good choice for you. Pronation itself refers to the motion of the pounding of the food made during walking and running when the outside edge of your heel hits the ground to absorb shock and then naturally rolls a bit in as your heel moves forward. However, if your foot rolls to far inward, then you overpronate which can send a shock into your legs, hips, and back and cause intense pain.
Those people with flat feet, low arches, or overly flexible arches tend to overpronate more than others.
Fortunately, the right insoles can really help ease the pain that pronation causes.
If you suspect you might have overpronation, ask yourself a couple of questions – do you have pain in your feet, legs, knees, hips, or back after walking or running? Are you experiencing unusual tightness in your leg muscles? Do you have flat feet or low arches? Can you see wear and tear in your walking shoes that are indicative of overpronation (i.e. the outer edge of the shoe is more worn than the inner edge and/or they tilt inward when resting on a flat surface)? If the answer is yes to any of these, then you might have overpronation and need special insoles.
Value
Insoles might seem like one of those cheap solutions to foot and ankle pain – and they certainly are when you consider the medical bills associated with doctors and specialists appointments, surgeries, and physical therapy. Yet, they might be more expensive than you are anticipating.
Most full length and three quarter length insoles range from $15 to $20. However, the more expensive ones, like Dr. Scholl's Tri-Comfort Orthotics Inserts which are designed for comfort, support, flexibility, to fit any shoe and to be long-lasting, are almost $30. The insoles that are sold in shorter lengths – generally heel inserts – range from $5 to $10 per pair. Therefore, these will not stretch your budget as much but they also will not offer you full foot cushioning and support.
Monetary cost is definitely important, and a major factor we take into consideration when comparing each of Dr. Scholl's insoles, but aside from cost we also focused on value. In the case of shoe inserts, value compares price against other factors and gauges exactly WHAT you are getting for your money and how far your dollar is stretched – factors like how long they last or do not last, do you get more than one pair per package, do they come with any special 'bells and whistles,' (think odor defense, etc) are these insoles specifically designed with one gender in mind, are they created using special Dr. Scholl's well known foot mapping technology, etc.
Most insoles should last you anywhere from nine months to a year, but that also depends on how often you wear them and the activities and wear and tear you are putting on them when you do have them on your feet.
Some of the ones on this list – specifically the Dr. Scholl's Air Pillo insoles and the Dr. Scholl's Odor X Odor Fighting Insoles – do not last as long as other options because they are much thinner.
Your initial thought might be that these would then have less value than purchasing another pair, and you might be right in some cases. However, if you travel frequently and actually are looking for a pair of insoles that can be worn comfortably and then discarded after only a few uses for convenience sake, then they might be exactly what you need.
If you are a woman, than choosing an insole specifically designed for a female's foot, how a female carries her weight when she walks, sits, and stands, and one that fits into most female shoes might serve you better (but obviously, if you are a man, these kinds of insoles do not have much value to you).
Dr. Scholls' foot mapping technology is an advanced way to know exactly how you distribute weight, how hard or soft you pound the ground when you walk or run and where on your foot you land first and hardest.
Obviously, the options of insoles that are created using this technology are going to be a bit pricier but depending on your pain level and needs, it could definitely be worth the money.
And of course, the insoles with special shock absorbing gel or memory foam are going to have more value than thinner and flimsier ones offering less cushioning, comfort and support.
Expert Interviews & Opinions
Most Important Criteria
(According to our experts opinion)
Experts Opinion
Editors Opinion
Users Opinion
By Default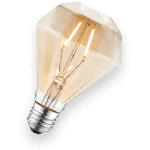 Pronation
Make sure to consider your foot's arch type when making your final decision--you will want to address any pronation issues you may or may not have! Insoles can help with some pronation issues but you need to make sure you are buying ones made for pronation. This also holds true of any particular issues you are trying to address or compensate for with your insoles.
Shoe compatibility
Most insoles and inserts can be used with most shoes--although some are designed for specific types of shoes. If you want something versatile just be sure to consider what types of shoes you will need to use your insole with. Mot insoles can be worn with a wide range of shoes, and in particular, running and hiking shoes, are generally made so insoles can be used when needed to enhance and improve the results of your runs and workout sessions.
Other Factors to Consider


Bottom Line
Foot pain, whether serious and chronic or short-lived but sharp and uncomfortable is not something to mess around with.
Runners, walkers, hikers, and all athletes alike know that one of the secrets to optimal performance in their sport of choice is to be able to move around fast and efficiently without pain.
In this case, if you can't feel it and it does not even cross your mind, then it is a very good thing! Alleviating foot pain so that you no longer have to dwell on it or get frustrated with how it might (literally and figuratively) be slowing you down is crucial for many runners and athletes.
One of the best places to start (and most of the time to end, because they really are such effective ways to reduce pain) is to try an orthopedic shoe insole.
Dr. Scholl's shoe inserts are some of the best on the market today. But even within one company, there are multiple styles and options for shoe insoles to choose from. How do you know which one is right for you? Hopefully, our list can help you narrow it down to find the perfect insole for your needs.
Below is a list of all the criteria we used to compare some of the best Dr. Scholl's Inserts on the market.


Use
If you are even on this website, chances are you are a runner – be that an ultra-marathoner or professional athlete or a two to three times a week runner for a couple of miles after work, if you run then you are a runner!
However, even if you prefer walking, hiking, or just weight lifting over running, if you lead a more active lifestyle then you can definitely benefit from a good pair of shoe insoles. Still, the high impact from runner can certainly put a strain on your feet and over time can lead to many injuries.
Plantar fasciitis occurs when the tissue on the bottom of the food becomes inflamed but a cushioned insole can make all the difference in pain relief.
Running knee is another very common injury among runners, as is ankle joint pain but again, insoles can solve this problem by reducing the stress put on the knees and ankles by stabilizing the feet. Shin splints and metatarsal fractures (or more commonly known as stress fractures) plague many runners' running careers, especially those runners who regularly hit the pavement and harder surfaces for their workouts. The right insoles with proper cushioning can solve most of these running injuries.
If you are wearing insoles with shoes that you would also wear socks with, then this will dictate which insoles are best for you. Socks will add bulk and thickness to the way your shoe fits and will provide their own level of cushioning and shock absorption, be it minimally.
Still, if you opt for insoles that are overly cushioned and quite thick, then you might end up having too much thickness from your insoles and your socks, and thus not enough room for your feet to fit comfortably in your shoes.


Effectiveness
If you plan to wear your insoles in just one type or style of shoe, then that could make all the difference about which type of insole is the best for you. If your feet are constantly in pain no matter what shoe you are in, then it would benefit you to get long-lasting, endurable full length inserts that you can interchange between shoes.
However, if you are experiencing pain only sometimes or with certain shoes, then it would be the best option to get insoles that are specific for that shoe. For example, if you have pain only when you wear heels, then you will likely benefit most from heel specific inserts that cup the heel and provide stability and support and allow relief.
If you are experiencing pain generally from high impact sports like running, then insoles will benefit you but which you choose, again, will depend on what kind of running shoe you are in. If you prefer minimal shoes for their flexibility and lightweight but are not used to the additional shock that they cannot absorb because they do not have additional support, then thick insoles are for you.
However, if you run in heavier shoes with a thicker sole that already has layers of gel and cushioning, then you will benefit more from thinner insoles that do not take up more room and make the shoe even bulkier.
Frequently Asked Questions
q:

What is the cost of a good pair of Dr. Scholl's insoles?

a:

The price of a pair of Dr. Scholl's insoles will be determined by the kind of support and cushioning they provide, how long they are, and any additional benefits or "perks" they offer.
The most expensive pair can cost as much as $30, but for the most part, insoles that fit the whole length of the foot range from $15 to $20. Shorter and smaller insoles that are created specifically for providing only heel support will be less expensive, at $5 to $10 pair.
q:

How do I take care of my insoles?

a:

Taking good care of your insoles is crucial in getting the most out of them for the longest amount of time. For the most part, all of Dr. Scholl's insoles can be cared for easily by remembering to follow just a few steps.

If you wear them during activities in which your feet sweat a lot or get wet, you will want to wear them out immediately upon taking off your shoes. This will dry out moisture not only trapped in the insole itself but any moisture that has gathered between the insole and the shoe.

If the stench is just too much to handle, insoles can be washed by hand using warm water and a mild sports detergent (however, do not dry them in a dryer but only air dry).

Finally, every few weeks you will want to remove your insoles and just give them a good look over to make sure they are not wearing and deteriorating too quickly (and thus, not providing you the support you need).
q:

How long do insoles typically last?

a:

Depending on the style, brand, and amount and intensity of wear and tear that you put on your insoles, as well as much care you take of them, a pair of Dr. Scholl's inserts can easily last nine months to a year before they need to be replaced. This is just a guideline and actual use time can vary depending on how often you are wearing your shoes and what kind of abuse they are taking.

Insoles will compress and break down faster if you do a lot of hard running every day as opposed to mostly standing or sitting with just an hour at the gym every day. Wear and tear and use will have a direct impact on how your insoles will generally last.
q:

How do I fit myself for insoles?

a:

When you go shopping for a pair of insoles, we recommend actually trying them out first.

To find a pair that best fit your feet, first lay the insoles flat on the ground, then step on it with one foot and balance. If you feel supported and secure without too much wobble, then those are probably a good fit for you. Also, pay attention to how much your heel overlaps the heel cup – if you do have too much overlapping of the heel then the insole is probably not the right size for you.

After testing out the insoles on the ground, slip them into the pair of shoes you intend to wear them with and walk around. You might feel a different amount of cushioning and padding but obviously, that is okay – you will quickly get used to it!

Notice if your Dr. Scholl's insoles slide around too much, or if your feet are uncomfortably tight against your shoes. If either of these occurs, then the inserts probably are the right fit and size for you.
Subscribe to our newsletters