Best Shoes for Tough Mudders Reviewed
last updated:
Mar 04, 2021
Even the most experienced runners face a real challenge when they sign up for a Tough Mudder race. If you've never heard that term, then this could sound like any number of different things. A mudder is usually a foot race that's run over the course of several miles and is
complete with engineered obstacles
and lots of wet and sticky mud. You may have seen pictures of friends on social media covered from head to toe in dirt and looking sweaty and exhausted. Chances are, these people participated in a Tough Mudder race.
As these races have gained popularity, major brands have started making shoes designed for the sport. We looked at some of the most highly recommended products on the market and came up with a list of the 10 best shoes for tough mudder training.
This is the best product on our list that is currently in stock:

Merrell Trail Glove 4
Why is it better?
Sophisticated and eye-catching design
Reliability, Merrell is a leader in off-road shoes, you almost can't go wrong with a pair
Quality materials, great treading by Vibram
Plyable material that help with movement and don't make the shoe look minimalistic
In a
Hurry? Editors choice:

Test Winner: Merrell Trail Glove 4

7
Researched Sources
1800
Reviews Considered
18
Hours Researching
21
Products Evaluated
Drainage
Traction
Protection
Durability
By Default
10 Best Tough Mudder Shoes
Criteria Used for Evaluation


Drainage
These races are one tough mudder! Pun intended. Seriously, though, tough mudder races challenge every part of the body and brain. You're required to come up with the best ways to navigate obstacles, with or without a team. On top of extensive physical exertion, you're also dealing with the drag created by large amounts of mud and water. To keep your feet healthy and in the best possible shape, you need to find mudder shoes with an excellent level of drainage. The longer that water and moisture stay in your shoe, the more it can weaken your skin and cause injuries. It also leaves you open to the development of fungi and bacteria. Water is also extremely heavy, and if it collects in your shoes it can slow you down. Some athletes have started customizing their own footwear for tough mudder races. They may line their shoes with Gore-Tex, or even drill holes at intervals to allow the water to drain out.
The shoes that we looked at kept Drainage in mind and used materials and construction methods that allow water to escape. When you're participating in one of these races, it's inevitable that you will get water in your shoes. It's just a matter of making sure that it can flow right out without accumulating or causing you any issues. In addition to waterproof shoes, it's always a good idea to incorporate water-resistant running socks as well. The more you can protect your feet from moisture, the more comfortable you'll be during the tough mudder race.
Gore-Tex is an amazingly breathable, and waterproof material that can actually stop rain from getting into your shoes all while it lets your sweat out. So, it basically, keeps you really dry which is why it is such a go-to fabric for not only athletic clothing but also in specialty athletic shoes.


Traction
Like we pointed out earlier, a tough mudder race is more than just a standard jogging trail. It involves serious obstacles and engineered adverse conditions. Most recommend shoes that provide you with a solid base and that increase your traction. The more high-quality rubber you can get on the ground, the more likely you are to be able to navigate even the trickiest obstacles. Good mudder shoes will have a different type of tread that resists getting packed with dirt and keeps you moving. The last thing you want is a pair of shoes that has a smooth or slippery bottom. You'll end up swimming throughout the course instead of running it. A wider tread will allow water to escape and can grip the ground and surrounding area in a more effective way. Trail shoes can be a good option for mudder races, as they're usually designed for rough terrain.
Read also about gore tex running shoes.


Protection
Even the most seasoned athletes claim that tough mudder races are some of the hardest in the world. They require extreme stamina and impressive physical conditioning. Because of this, it's important to have shoes that are capable of protecting your feet from injury. This also helps to minimize the damage done to your joints. Trying to run with a twisted knee is excruciating, and good shoes can help prevent this. Your mudder shoes should be made out of heavy-duty materials that are also lightweight and easy to maneuver. Consider trail shoes that include a rock plate or stone guard to prevent certain areas of the mudder race from irritating your feet. This can help to sustain balance and improve your performance. Ultimately, the type of shoe that you use will be determined by your preferences and the conditions of the race.
Some people find that training in heavy, cushioned shoes will help protect your joints because they provide a softer landing and help to develop strong legs. Then on race day, you use your specialty lightweight shoes and that combination will help protect your joints and feet and also help you have a strong race to improve your time.


Durability
Shoes that you can easily clean off and offer faster drying times allows you to easily get out there and prepare for your next training session and challenge. As you will see in the FAQ section below, there is information on the best way to wash your shoes to keep them in tip top shape.
If you are interested in keeping your shoes clean and in good shape so you can extend their lifespan and keep you supported during your training and in races, there are a couple of things to consider. Never wear your running or training shoes for anything other than your workout. Every time you use them, even if its just to do a quick run to the store to pick up avocados, your putting extra wear and tear on the them and that is going to add up and wear out the cushioning. The other reason is a really important one as well to think about. You are additionally exposing them to more sweat and dirt, bacteria and fungus with all the additional time they are on your feet.
Take your time taking your shoes off and putting them on. Never push them off with the laces tied or slide them on with the laces tied. This not only sets you up for injury because the shoe will not fit and support you appropriately, but this type of method often bends the heel collar and lacing system. The uppers also get stretched and there is unnecessary stress put on the stitching and the glue which holds the whole shoe together. This is a quick way to lessen the life of your shoe as well as its ability to provide support and protection for you.
Alternating your shoes between two pairs among your workouts allows them to have a rest period. This is a huge help to keeping those shoes lasting longer. Giving them some time between workouts allows them to decompress and dry out. The last thing you can do is to store your shoes properly. Keeping them in a cool, dry place so they can air out properly will keep them in great shape.
Expert Interviews & Opinions
Most Important Criteria
(According to our experts opinion)
Experts Opinion
Editors Opinion
Users Opinion
By Default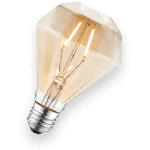 Waterproof VS Water Resistant
Remember that water resistant does not mean waterproof--so, if you need a pair of shoes that are completely waterproof then make sure that you purchase shoes that are. Water resistant shoes can handle their fair amount of water, but they won't hold up to what a pair of waterproof shoes can withstand.
Make sure they fit!
A tough mudder involves difficult terrain, exposure to water, and obstacles that require your full attention. Make sure to get shoes that are the right size and offer the right support to ensure you stay comfortable during your race.
Use them like you will in the race, before the race...
It's always a really good idea to simulate race conditions during training as much as possible. Having a full obstacle course and mud pits might be a challenge, but do your best to put your shoes through their paces before the race, get in some mud, climb over and under some stuff, and see how your shoes hold up. This will not only help you get ready but reveal any weaknesses in your gear choices before it's too late.
Don't forget about gloves
Although this buying guide focuses on gloves, it's a good idea to have a good pair of gloves during a Tough Mudder Race as well. The right gloves will protect your hands from calluses and other damage, and also give you the additional traction that you'll defifinitely want and need to climb ropes and negotiate other obstacles.
Other Factors to Consider


Weight
This is another important thing to think about when you're shopping for the right pair of shoes for your next (or first! Are you sure about this? Of course you are, you got this!) Tough Mudder Race. No matter what you do you're going to have some pretty heavy shoes pretty quickly into the event because they'll be covered in mud and soaked in water. Because of this, there's no point in carrying even more weight than necessary by having a heavier shoe than you have to. However, while we recommend buying a pair of shoes that are lightweight, don't get the lightest possible pair. Lightweight running shoes by nature aren't as durable as you'll want and need to survive a Tough Mudder or three intact, so as much as possible find a pair that has a nice mix of durability and weight savings.


Fit
When you are trying out shoes you should consider your gait and running style. This will determine the amount of cushioning you will need and the type of shoe you would need, like a stabilizing shoe for instance. Current and past injuries is another factor that also will add to determining the style of shoe that is right for you. Lastly, you will want to look at how much room you need in a shoe. As you run, your feet will swell and expand so you want to take that into consideration when choosing shoe size. Ultimately, pick a shoe that fits and feels right and meets your technical needs.
A good pro-tip to help you get a perfect fit is to get the shoes wet while you're wearing them and then let them dry while they're still on your feet. This will help them conform to the shape of your foot and give you a better all-around experience. It may be a little uncomfortable while you're doing it but we athletes are accustomed to making crazy sacrifices for the sports we love.
Frequently Asked Questions
q:

What is a Tough Mudder Race?

a:

A Tough Mudder is a 10-mile obstacle course designed to test your physical and mental strength. It is a team challenge with your choice of a half which is the 5-mile equivalent or the 10-mile Tough Mudder.
q:

What should I wear?

a:

Wear light clothes, rain gear, and sunscreen if needed. It's best to leave the jewelry at home, and a change of clothes as well as a towel is strongly advised because you are going to get wet and muddy.
q:

What is the best way to run on rough terrain?

a:

Maintain good posture by keeping your hips and chest forward and make sure you have a good stride. You want to land under a bent knee so that your joint can absorb more of the impact. You also want to take short, quick steps because this will reduce your risk to be injured.
q:

What should I do to avoid injury when running?

a:

Know what type of shoe you need, then get fitted correctly for it. Next, its very basic, keep your training frequent and make sure you also have the right socks to wear with your shoes. Also, replacing your kicks every 300-500 miles will ensure they are in good enough shape to support your training.
Subscribe to our newsletters