10 Best Merrell Running Shoes Reviewed & Tested
last updated
Oct 13, 2019
If you have been searching for the top Merrell running shoes, then search no more because you have come to the right place! Here we have the brands 10 best models currently available along with their Pros and Cons and what to look for before making your purchase.
Merrell has been around since 1981 and was founded by Randy Merrell and two American Olympians—Clark Matis, and Jon Schweizer. Together they crafted a cost-effective
hiking boot
and the company took off from there.
Although the brand is a favorite among outdoor enthusiasts, runners, and athletes all over the world, their running shoes are especially up to par. Merrell shoes are comfortable, breathable, and designed to be put to the test in your favorite terrain.
Take a look below to learn more about our top picks!
In a Hurry? The test winner after 13 hrs of research

All Out Crush 2
Why is it better?
Lightweight
Great shock absorption
Breathable
Durable
Offers great traction
Comfortable
In a
Hurry? Editors choice:

Test Winner: All Out Crush 2

4
Researched Sources
3K
Total Readers
13
Hours Researching
20
Products Evaluated
Support
Comfort
Features
Terrain
Use
By Default
Top 10 Merrell Running Shoes
Lightweight
Great shock absorption
Breathable
Durable
Offers great traction
Comfortable
Sizing is off
Does not offer a lot of stability and support
The Merrell All Out Crush 2 running shoes are one of the best trail running shoes out there. They offer tons of comfort, support, and protection—all without sacrificing their flexibility or breathability. If you want a durable pair of Merrell running shoes that you can count on for the long haul, then the All Out Crush 2 running shoes are definitely worth a look.
Read more
Support
In terms of the support these running shoes have to offer, this model is great for neutral runners. They have an EVA midsole and a TrailProtect pad that offers extra padding and protect your shoe when you hit the trails. The EVA footbed also ensures you get some more cushioning and that the shoe is responsive enough for each and every stride.
Comfort
When we took a look at how comfortable these running shoes, we found they were one of the most comfortable trail runners available. They feature an EVA midsole and footbed that will provide neutral runners with the right amount of support and stability. This ensures they get the shock absorption that they need. These shoes also feature a secure fit that will keep debris out and ensure that your feet don't slip around when you are out running. The collar of the shoe is also padded for additional comfort and support.
Features
As far as additional features, these running shoes offer excellent shock absorption and enough support for neutral runners. They come at a cost-effective price, but they also aren't available in many colors to choose from. Their mesh upper is breathable, and they have a 6mm drop.
Terrain
If you are a trail runner or someone who likes to hit more technical terrain, you will love these running shoes. They feature the brand's M-Select GRIP outsole, which is perfect for rocky and uneven terrain or trails. These running shoes also have an effective and efficient drainage system that will make sure your feet don't stay wet and weigh you down when you encounter any water. It is important to note, however, that although these running shoes are still lightweight, they weren't designed for road running.
Use
Overall, these are a great pair for trail runners for neutral runners. They are a lightweight option to hit the trails and are really comfortable. They offer great motion control and are responsive enough for more difficult terrain.


Versatile for the road and light trail running
Lightweight
Flexible
Offers great energy return
A good transitional pair of running shoes
The upper is less durable
Stiff midsole
The Merrell Bare Access 2 running shoes are some of the brands best road running shoes currently available. If you love that barefoot feel and revel in feeling each and every stride, then you have to check out these running shoes! Not only are they comfortable, but they also offer enough support and stability for those of you transitioning from minimalistic running shoes to barefoot running shoes.
Read more
Support
As far as the amount of support these shoes provide, they are definitely made for neutral runners. Although they do offer enough stability, support, and padding for neutral runners, they do not offer enough for anyone who may have pronation issues or arch pain.
Comfort
If you want a comfortable pair of shoes, these are one of Merrell's best options. They provide runners with a glove-like fit that will ensure you are comfortable and that your feet don't slip around—which prevents chafing and blisters. They can be worn with or without socks and the wide toe box gives your toes enough room to splay.
Features
These running shoes feature the sought offer Vibram outsole, which makes these shoes really durable as well. They are a perfect option for minimalistic runners who want to transition to a barefoot running shoe. They have a zero drop, so they will allow you to feel each and every stride. As far as breathability, these shoes will definitely keep your feet cool and dry. Their secure feet will prevent your feet from slipping and you can comfortably wear them with or without socks.
Terrain
Although these Merrell running shoes are made for the road, you can take them on easy trails that are not too technical. They do not offer enough grip and traction for wet or rocky surfaces, but you can certainly take them out at your favorite park trails. All in all, if you want a more versatile option, this is a great way to go.
Use
At the end of the day, these running shoes are perfect for neutral runners who want a pair of shoes they can use on the road and on easy trails. They are perfect for anyone transitioning into barefoot running shoes and are really lightweight and comfortable.
Comfortable
Supportive, especially for a minimalist shoe
Great grip
Lightweight
Dry quickly
Good looking
Short break in
Easy on and off
Breathable mesh lining
Shoes may be too firm
May be too narrow for some
The Trail Glove 4 is part of Merrell's notable minimalist trail shoe series and a great example of why you should choose a Merrell shoe. This easy and comfortable shoe has many of the benefits runners look for from a minimalist shoe and many attributes that might surprise even a minimalist veteran.
Read more
Support
Many have also said the Trail Glove 4 is surprisingly stable and supportive, an uncommon trait in most minimalist shoes, and a boon to those who pick up The Merrell Trail Glove 4.
Comfort
The Merrell Glove 4 a is a comfortable and lightweight shoe with short break-in time. The Trail Glove 4 also has a mesh lining to promote breathability, keeping the wearer's feet cool.
Features
The price of the Merrel Trail Glove 4 is within a moderate range but the many attributes contributing to the value of the running shoes make them more than worth the price.
Terrain
These running shoes are perfect for the trails--like the name suggests. They are perfect for those of you who like to hit technical terrain and feel every step of the way--minus the rocks of course!
Use
The high quality of the Merrell Trail Glove 4 isn't just based on looks alone. The Trail Glove 4 grips the trail very well, a somewhat decent toe box allowing for a solid spread. The shoe also reportedly washes easily, contributing to the longevity of the shoe as a whole.
Excellent ground contact
Soft microfiber footbed for comfort
A true minimalist design
Good toe protection against debris 
Highly breathable
M Select FRESH odor-wicking technology keeps odor away
Highly durable
CMEVA provides cushioning
Rear Foot Sling supports the heel
Some durability issues with the toe area of the shoe's upper
Sizes may run large
Some thought the responsiveness of the shoe could be better
Are you looking for a running shoe without the stereotypical running shoe construction? Well, you may very well be impressed with what we have here.
Read more
Support
The lace-up vamp along with the pull-tab at the counter are nice additions for this low profile trail runner!
Comfort
The premium quality rubber sole gives the feet an extremely comfortable and cozy feeling.
Features
It's not easy to find a runner who doesn't think every penny spent on the Vapor Glove 3 is well worth it.
Terrain
It has good toe protection from debris. The upper is constructed to withstand rocks and other sharp objects.
Use
The Vibram outsole offers a significant benefit in its traction and is accompanied by an exceptionally durable insole.



The Omni-Fit lacing system ensures a secure and confident fit

TrailProtect pad

provides underfoot protection over various types of terrain
The lightweight, breathable mesh
Upper non-stitched overlays for added support and durability
Very Flexible
Vibram TC 1 outsole is highly durable
CMEVA provides cushioning
The sizing seems to be a bit off 
Some thought they could be more snug
Sizes may run small
What are your top priorities in a running shoe? Whatever they may be, the Merrell Pace Glove 3 trail running shoe has the perfect match for you. Distinctive by its 'TrailProtect pad', this model of shoe is ready to welcome your precious feet.
Read more
Support
The 'Omni-Fit lacing system' efficiently keeps your feet tightly gripped without any harsh feeling.
Comfort
First and foremost, the all-around synthetic sole and fine fabric give you a smooth and comfortable feeling in association with highly breathable mesh and padded collar. Considering the next thing in comfort, the mesh liner is the perfect inclusion as it undoubtedly keeps your feet free from sweat and temperature build-up inside the shoe.
Features
Although very few of its users have complained about this model of running shoe being overpriced, most of them have admitted that the features that have been included in the price are quite not so bad in spending for.
Terrain
The 'TrailProtect pad' is the new addition in this Merrell running shoe model that protects the underfoot excellently from any kind of external injury and sudden shock.
Use
This is a highly durable running shoe made with quality materials that will last a long time.



Little to no breaking in needed
Breathability and permeability
Supportive enough for all-day use
Grip and traction for mixed-terrain running
Rubbing around the heel area for the women's version for some
The Merrell Trail Crusher carries on where the Mix Master Glide left off, being the minimalist trail running pair for the brand. Although not minimalist by barefoot standards, this pair is a reasonable pick in between minimalism and full-support. This line is available in 4 colors for both men and women with the latter selection more vibrant compared to the muted men's selection.
Read more
Support
The air cushion in the heel is designed to "absorb shock and add stability" to your run. This allows for a spread of energy through the system from landing to launch. It's safe to say that this pair would be a good starting point for anyone considering minimalist footwear as it is significantly "minimalist" by trail running standards but also supported by barefoot standards.
Comfort
The Trail Crusher delivers the comfort we all know and love instantly without the days and blisters of breaking in. Beware, however, of a few reviews on the women's version being too high on the heels causing discomfort and rubbing.
Features
Its upper layer has primarily meshed for breathability and permeability in both wet and dry terrain. Balancing this out is the protective toe cap to shield you from debris.
Terrain
Although the outsole has a distinctly less-aggressive tread, it retains grip and traction even on slick surfaces.
Use
User reviews have also confirmed this same performance for mixed-terrain running and paved urban running. Couple this with the overall flexibility and you've got a great trail-to-pavement or work-to-gym footwear.
Hyperwrap 360 degrees fit system provides support
Several different colors to choose from
The removable footbed allows the addition of custom orthotics
Reflective detailing for safety
Added cushioning provides comfort
Gives you great take-offs
5mm multi-directional lugs provide great traction
UniFly midsole provides great responsiveness
Highly breathable
They seem to run a little narrow
Sizes run small
May be seen as expensive
This is a running shoe that is extremely breathable, has an easily detachable footbed, and has an exact proportion of stack height.
Read more
Support
The removable footbed is another feature for the orthotics. The Hyperwrap 360 degrees fit system keeps the foot in place even when sweating vigorously.
Comfort
The synthetic textile gives your feet a very smooth feeling. The synthetic upper sole gives you comfort while the mesh liner protects your feet from displacement, slip, and moisture.
Features
Along with proving a superior grip for the feet, the Hyperwrap 360 degrees fit system increases the durability of the shoe too. The proportionate combination of 6 mm drop, 12 mm heel cushion, and 27 mm of heel stack height support the feet while increasing the shoe's durability.
Terrain
The All Out Charge is more versatile, very rugged, and protective than many of the past models. It is a running shoe that assists in finding a lot of sweet spots. It will be great for traditional runners and minimalist runners. You'll dig into the ground with the protection of the lugs. The Unifly midsole will help to absorb shock which will protect your feet when they hit the ground.
Use
The price of trail running shoes, in general, can be quite pricey because you get extra protection where you need it--so they are perfect for anyone who needs a great pair of trail running shoes.



Great feel and responsiveness
Excellent breathability
Soles may be slippery when wet
For those that have always been big on style and practical use, you know we have you covered with these running shoes.
Read more
Support
These running shoes provide enough support and stability for runners with neutral arches.
Comfort
Although a few runners did not like the new arch support and extra cushioning of this shoe, most were quite satisfied with the comfort level.
Features
In the long checklist of comforting features, the Breathable mesh lining comes in at the top. Next in the list comes its 2mm lug depth followed by the Integrated EVA footbed. The price is unbelievably low in consideration of the features which have been included with these shoes.
Terrain
Perfect for the road, these running shoes are comfortable, breathable, and effective.
Use
Most of its satisfied users have expressed that the overall durability has surprised them and is up to par on a level they are very satisfied with.
Comfort right out of the box
Versatile design
All-weather, all terrain performance
Not enough toe-room for wider feet
The new Agility Peak Flex is one of Merrell's trail running shoes. Unlike other current trail running shoes on the Merrell line, it sports the Omni-Fit lacing system which "provides a precise glove-like fit." It also has a distinctly modern design which was welcomed by Merrell users both old and new.
Read more
Support
These excellent trail running shoes offer a good bit of support and stability, especially for those of you who like to hit the more technical trails and terrain.
Comfort
Requiring little to no breaking in, whether for hiking or just everyday use, this pair definitely carries the comfort that the Merrell brand is known for. With its snug toe box, those with wider feet may want more wiggle room.
Features
Despite some issues with squeaky soles (customer service suggested talcum powder), design-wise, Merrell gave us a refreshing look with the Agility Peak Flex as it's made available in 5 contemporary colors and patterns for both men and women providing you the option between more discreet and bolder palettes but all versatile nonetheless.
Terrain
With EVA material in its midsole, M SelectTM FRESH antimicrobial agents to reduce shoe odor and topped with mud-resistant mesh, you can count on this pair for its durability.
Use
Secured with the M Select GRIP+ outsole with a skeleton inspired lugs (they really do look like the feet of a human skeleton) this pair is aggressive on wet, muddy and dry trails and conditions. You can expect to do lateral movements and descents with ease, thanks to the Hyperlock molded TPU heels. Water is a non-issue as the mesh upper material allows permeability in whatever weather or terrain.



Lightweight
Breathability and permeability
The Merrell Mix Master Move running shoes are a great pair of running shoes for anyone looking for additional reflective features when they go out on their night or early morning runs. This model is incredibly comfortable and well-cushioned.
Read more
Support
The heel has additional cushioning for additional shock absorption and the tongue and collar are also both well-cushioned. They also have a removable footbed, so you can insert your own insole or orthotic if you'd like.
Comfort
These shoes are really lightweight, comfortable, and breathable.
Features
These come at a pretty average price when compared to other running shoes.
Terrain
As far as quality and durability these shoes have both. They feature a protective toe cap for added protection and a rubber sole for increased durability.
Use
Overall, these are a great pair of shoes for anyone looking for a pair that is compatible with an additional insole or insert. They offer a good bit of comfort and are really durable as well.
Criteria Used for Evaluation


Support
Support is always an important factor to look for when choosing running shoes.
If you are looking for a pair of Merrell running shoes then you are most likely a trail runner or outdoor enthusiast. Merrell trail running shoes provide you with the protection, stability, and support you need when braving the great outdoors. Our thorough reviews will highlight how much protection each shoe provides as well as specify what they can or can't withstand.
Foot type and arch support
No two feet are the same and runners come with different foot types and arch support needs. If you are a neutral runner, these minimalistic running shoes, by Merrell, will work best for those of you who like to feel every inch of your stride while you are running. On the other hand, if you have serious support issues you will want to look more closely at the shoes you decide to get.
If you have pronation issues or arch support issues that need to be addressed, you will need to look for the Merrell running shoes that have the most cushioning to offer or the models that are compatible with insoles or inserts. If you are unsure of your foot type or the type of support that you need you can do the wet foot to figure out if you overpronate, underpronate or have neutral arches.
Wet foot test
1. Get a piece of cardboard, paper, or anything with a surface where you can see the imprint of your foot and arch.
2. Wet your foot and step onto the surface you chose to use.
3. Step off of the surface and take a look at your arch.
Neutral arch: If you have a neutral arch you will only see half of your arch in the imprint you left. Neutral feet are the most common type and as a neutral runner you will be able to use almost any neutral running shoe--you just have to find the one you prefer.
Low arch: If you have a low arch then you will see the outline of your entire foot (and flat arch) on the imprint. This also means you are an overpronator, so you will need a pair of shoes that offers additional stability and support features that will address your overpronation and ensure you stay comfortable throughout all of your runs.
High arch: If you have high arches then you probably barely see your arch in the imprint. You will see the heel of your foot, the ball of your foot, and a minuscule line that represents your arch. If you have high arches you will need a pair of shoes without any stability features and will benefit from cushioning, but stick to neutral running shoes with cushioning.


Comfort
It is important to find shoes that are comfortable at the start and end of your runs.
Comfort is always an important factor to look for as well. No one wants to develop any discomfort, pain, or blisters during their runs. Trail running shoes can run a bit on the heavy side due to the additional features they employ to protect you during your runs. We will let you know if they are too heavy, lightweight, or just right.
Make sure your shoes fit properly!
Regardless of the terrain you enjoy running or the distances you typically shoot for, the top Merrell running shoes should fit your comfort needs specifically. The most important factor to look out for--and the one most runners forget--is to make sure you are getting a pair of shoes in the right size.
If your shoes don't fit properly, you won't be comfortable and you will end up right back where you started--so make sure to get the right size to begin with. In our reviews we did our best to let you know whether each model runs large or small, so you can be aware any sizing up or sizing down you may have to do. If you can, your best bet is going in-store and trying the shoes on before buying.
No slipping and sliding
All in all, aside from making sure that your running shoes meet all of your preferences in terms of comfort and how you like your shoes to feel, you need to make sure you can adjust them to fit you securely. Of course, you don't want them to be too tight--but you do want to make sure your feet don't slip around uncomfortably at any point in your run.


Features
Be sure to check the other important features that you want and need in a good pair of shoes.
The best Merrell running shoes will fit your needs and ensure that you stay comfortable throughout all of your runs. They should hold up and get you through many runs--but what "extras" should you look out for? Some Merrell running shoes offer more features than others and which one you get will depend on what features you need to help you get the most out of your runs.
Sole durability and construction
The type of sole you will need will depend on the terrain you will be running on--we will discuss this more in our next section. Some Merrell running shoes feature lugs and additional traction and grip features for those of you who like to hit more technical terrains or trails where you need to make sure you aren't slipping and sliding with each stride.
Toebox width
If you have wide feet, you will want to look for a pair of running shoes that either has a wide toe box already or comes in wide toe box options. Many Merrell running shoe offer selections for wide feet so you, if this is you, then you will have several selections to choose from--so make sure to choose wisely.
Level of cushioning
The amount of cushioning that you need will depend on the level of support you require. A running shoe that has too much cushioning or too little cushioning can be detrimental, so make sure that you keep your foot type and support and stability needs in mind before going for any type of running shoe. The right cushioning will absorb shock and keep you comfortable no matter how far you run.
Rock Plate for trail runners
If you are a trail runner looking for the best-rated Merrell running shoes, you may want to consider looking for a model that also features a rock plate. This feature is especially important for anyone who enjoys running on technical terrain and is tired of dealing with running shoes that don't appropriately protect them from the rocks and debris that they will encounter.
Lacing system
The lacing system is something runners either look at first or doesn't even bother to check out. Years ago, all lacing systems were standard and the same, so you didn't have many options to consider. Nowadays, however, you have plenty of selections to choose from, even with Merrell running shoes. The right lacing system will provide you with a secure fit that is adjustable easy to use.


Terrain
Also consider the traction you need, the level of breathability you prefer, your foot type, and how much stability you will need.
Since Merrell has so many options to choose from, you will need to first narrow down your specific needs. Are you running short or long distance? Easy or difficult trails? Depending on the surface, the climate, and the length of your run, you can choose the perfect pair of trainers.
The technology used by Merrell can provide you with the best quality products for a wide variety of running locations. You may need waterproof running trainers if you live in a rainy place or if the season is wet and you will need greater grip and stability if you are planning to run on off-road trails.
Gore-Tex (GTX) Merrell models
If you are serious about getting a pair of Merrel running shoes that is completely waterproof and not just water-resistant, you will want to look for a pair of shoes that features Gore-Tex--you will know because they will include "GTX" at the end of their name. Merrell offers GTX shoes, and we offer some on our list.
Gore-Tex is completely waterproof and will ensure that your feet stay completely dry, even when they are submerged in water. If you are a mud runner or someone who likes to go offroad and encounter water--or even if you are the type of runner who won't let a little rain stop you--then you will love Merrell's Gore-Tex models.
Rock Plate and other protective features
A lot of trail running shoes often include a rock plate. The rock plate is typically located between the midsole and the outsole. It is specifically made give you a smooth ride and prevent you from feeling every rock, stick, or piece of debris that you will undoubtedly encounter anytime you run outside or hit the trails.
On the other hand, if you are a strict road runner and rarely (if ever) go off the beaten path, then you will want to stay away from shoes that have rock plates. Roadrunners can get away with the lightest shoes and trail running shoes typically weigh a bit more simply because they require additional support, stability, and protective features.


Use
In order to run comfortably, efficiently, and safely it is important to know what works best for your feet.
Merrell offers a wide variety of colors and styles, all with different purposes and technologies. They design their shoes for men, women, and children. They are specialists at putting the best performance in every product. In order to run comfortably, efficiently, and safely it is important to know what works best for your feet.
It's important to know if you overpronate, underpronate, have flat feet or high arches, and whether your feet are wide or narrow. These are all factors you need to address when choosing a shoe. For the different levels of pronation, you'll need the right kind of support. Sometimes the model with the right support may not meet your style expectations, but not having the right support can quickly become a problem.
Regardless of your foot type, you need to know all of these specificities in order to find the most effective running shoes for your needs. Make sure that the shoes you get fit the number of miles you want to pack in and double-check with actual user reviews to see how they hold up when they are actually put to the test.
Expert Interviews & Opinions
Most Important Criteria
(According to our experts opinion)
Experts Opinion
Editors Opinion
Users Opinion
By Default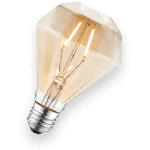 Minimalistic style and color choices
Merrell running shoes are sleek and minimalist in design for the most part. Many models are available in several color choices, but not many. When it comes to running shoes, functionality over style should be your main priority.
Barefoot feel
If you enjoy the barefoot feel that minimalistic running shoes have to offer, then you will love all Merrell running shoe models and are definitely looking the right place for your next pair of running shoes.
Other Factors to Consider


Value
Here at RunnerClick we strive to take into account every runner that comes to our site looking for guidance in finding the best pair of running shoes to fit their needs--and this includes the different budgets each of our readers may have. Although the cost is not the most important value factor, it is significant and we want to make sure our runners are happy with their investment.
First and foremost, when took a look at the overall value of each our running shoes we took a look at all of the features they have to offer and how they would hold up for the type of runner they were designed for. We then made sure to take a look at countless user reviews, so we could see if they really held up and offered what Merrell said they would.
Finally, although the actual ticket price is not the most important component of the overall value of the shoe, it certainly plays a significant role. We matched up all the previous factors to the overall cost to estimate the shoe's value. We encourage you to do the same but do it based on your personal needs and preferences to see the value the shoes will bring to you, specifically.


Bottom Line
With over 30 years of experience in manufacturing outdoor equipment, Merrell is without a doubt a leader in the market. The company started designing and manufacturing handmade custom boots for outdoor enthusiasts over three decades ago. Over time their products have been recognized as the best in the market when it comes to outdoor equipment, especially their hiking boots.
The brand follows four core concepts when it comes to manufacturing quality products: comfort, design, durability, and versatility. You will find that Merrell's running shoes or both comfortable and durable--all while maintaining a great design that gives them custom fit. As the brand focuses on multi-sport technology, the running shoes fit a wide variety of people, for a wide variety of adventures.
At the end of the day, it is clear that Merrell running shoes are among the best in the industry, however, that doesn't mean there is one single pair that will work for all runner types--if there were then you wouldn't have so many options to choose from! Make sure that the running shoes you decide to get fit your needs and preferences.
Bottom line: the best Merrell running shoes for you should be comfortable for the terrain and use you need out of them. They should offer the features that you need to perform to the best of your ability and provide you with the right level of support for your foot type. Keep your needs at the forefront, and you will definitely end up with the right pair of running shoes for you.
Frequently Asked Questions
q:

What is pronation and why does it matter?

a:

Pronation is the rolling motion that absorbs the effect of landing on the outside of your heel as your feet hit the ground. Understand your pronation, and knowing how you walk in general, is an important point of consideration when deciding on a type of shoe. Many shoes can help or alter your pronation so doing a little reading about your potential choices and how they impact your walk is wise.
q:

Cushioned, minimalistic, and barefoot running shoes--what's the difference?

a:

The Cushioning line provides a deeper drop (8-12mm) for intense runs where you need more resilient cushioning.

The Minimal line provides medium drop (0-8mm) helping you have more connection to the ground, those are the trainers you use if you don't do intense runs but want to keep the stability.

The Barefoot line provides 0mm drop providing full foot contact with the ground in a lightweight and sturdy design. The Barefoot line is the minimalist line of Merrell.
q:

How does Merrell's slip-resistant Merrell technology work?

a:

Merrell designs their shoes having both balanced weight and breathability in mind, as well as the consideration to provide good support for all kinds of trails. The slip-resistant technology starts working with the outsole.

The brand offers two options: either the high-performance Vibram®rubber soles or the outsoles with M-Select™ GRIP traction technology which include specialized lugs that take care of dirt and debris for you.
q:

Is Vibram part of Merrell?

a:

While reading through our reviews, you may have noticed we mentioned Vibram quite a bit! This is because Vibram partnered with Merrell and they collaborated to bring you one of the best--if not THE best performance rubber soles in the running world. The top-rated Merrell running shoes feature these high performing outsoles, so you are definitely getting some of the best shoes in the industry with Merrell.
Subscribe to our newsletters