10 Best Triathlon Bike Helmets Tested & Reviewed
last updated:
Mar 02, 2021
The best triathlon bike helmets are easy to transition into, protective, and durable. With all the options available, it can be difficult to pinpoint the best options, which is why we've done it for you!
Through the decades there has been a push to make helmets as protective as possible. The MIPS (Multi-directional Impact Protection System) has come a long way in innovation by using the slip plane concept. It has a double layer protective barrier and was designed to prevent head injury and
concussions
from impact if you have an accident.
The aerodynamics that is implemented in the best triathlon bike
helmets
have come a long way in science and technology–which really allows you to shred that time.
In a Hurry? The test winner after 11 hrs of research

Giro Air Attack
Why is it better?
Protective foam
Good ventilation
Added visor for enhanced optics
Wind tunnel design
Comfortable and lightweight
Good for long distance races and short bike rides
In a
Hurry? Editors choice:

Test Winner: Giro Air Attack

4
Researched Sources
1.1K
Reviews Considered
11
Hours Researching
14
Products Evaluated
Protection
Comfort
Weight
Breathability
Fit
By Default
10 Best Triathlon Bike Helmets
Criteria Used for Evaluation


Protection
Safety is one of the most important factors to consider if you cycle. This is why helmet designs are consistently being upgraded–to ensure your safety and comfort during all of your races. You never know when an accident may occur, so it's important to cover all your head properly. In the United States, the Consumer Product Safety Commission (CPSC) must approve the product, in Europe, the Conformité Européenne (CE) must approve the product, and in Australia, the AN/ NZS must approve the product.
The helmets on our list are designed to provide you with the protection you need during your triathlons. Even the helmets that help improve your performance and shed time off your race. However, none of them sacrifice safety or protection to improve your performance--if you are a serious triathlete you will look for a helmet that does both.
Make sure to look at reviews from other sources when searching for the right helmet for you. We did this while compiling our list but we encourage to do the same as you narrow down you choices.


Comfort
The fit is the most important aspect because it ensures your comfort and effectivity of your helmet. Make sure your helmet provides a snug and secure fit and that it isn't too loose. If the fit isn't right for you then you will not be covered in the case of an accident and won't receive the safety the helmets are meant to provide you with. The straps on the helmet should also form a V and when you twist your helmet there should be very little movement. The strap will allow you to adjust your fit and ensure your comfort and safety.
When looking at comfort we also considered how it feels over time. Some helmets feel great at first but can get uncomfortable as you sweat during your rides. We also took a look at the materials the straps are made of as well as what the helmet is made of overall. Make sure to try it on for size and if you order online take advantage of any return policy offered--sometimes you just don't know (no matter how perfectly you measure everything) hoe something will fit until you try it on.


Weight
Typically, the lighter the helmet, is the more money it will cost you. While this may sound ridiculous to some of you, this is because it is extremely difficult to make a helmet that is both lightweight and able to provide you with the safety you need. Lightweight helmets will allow you to gain speed and help you shed precious seconds off your race time.
This doesn't mean you have to go for the lightest helmet. If your budget allows and you are serious about shedding seconds then go for it--but there are plenty of excellent options to choose from that are lightweight but more affordable. Some of the helmets on our list may weigh close to a pound while others way far less. In the end, when it comes to weight yes, the lighter helmets are better because they will decrease your time. However, they aren't for everyone and they may be more uncomfortable when compare to slightly heavier counterparts.


Breathability
Breathability will increase your comfort levels and is crucial for triathletes. However, more airflow requires less padding, which in turn takes away from the safety the helmet provides you with. This is why many helmets employ special channels on the inside as well as holes on the outer part of the helmet. This allows the helmet to be padded and safe–while also preventing you from sweating excessively.
These vents will allow air to flow through and cool your head--so you stay as cool and dry as possible. The last thing you want is for your head to overheat during a race. This may force you to have to stop which will mess up your time and put you behind. Helmets that don't provide the breathability you need may cause chafing and push you to have to buy a whole new helmet (yet again) because of how uncomfortable it is. Make sure to consider what you need and pick accordingly.


Fit
When it comes to fit, it is incredibly important to find something that fits you perfectly—especially when it is something you are wearing. Although the fit is incredibly important when it comes to the clothes and shoes that we wear, it is important to remember that this applies to triathlon bike helmets as well. We looked at several different factors when we considered the fit of each of the helmets on our list, but it is important that you apply all of these to your own personal needs and preferences.
Size
Size and style because they can affect many other factors. A helmet that is too small can be too tight and will decrease your blood flow. On the other hand, if the helmet is too large it won't provide you with the safety and protection you need when you are out on your bike. If your helmet is too big there are caps you can use to make it fit better.
Padding
While not all triathlon helmets have a lot of padding, most of them have at least some padding. The best part about the padding in triathlon helmets is that it doesn't weigh you down without sacrificing comfort and ensuring that you are comfortable and well-protected. Padding can affect the fit of the helmet, so make sure that you get the sizing right and don't be afraid to exchange the helmet (as long as it is allowed by the retailer) if you purchase one that just doesn't fit you properly.
Expert Interviews & Opinions
Most Important Criteria
(According to our experts opinion)
Experts Opinion
Editors Opinion
Users Opinion
By Default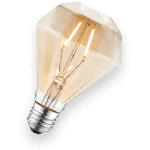 Helmets Don't Make You Invincible
It's possible that the act of wearing a protective helmet while cycling or participating in any other intense physical activity will endow the wearer with a feeling of safety. This is a good thing; however, it's important to understand that the threat of injury is still present even while wearing a helmet. For this reason, wearers should still exercise the same amount of caution while riding as if they weren't wearing a helmet at all.
Keep it Clean
It goes without saying that properly cleaning and maintaining all running equipment, including your helmet, is necessary for them to function properly. In the case of a triathlon helmet, however, cleaning and polishing this product can have a noticeable impact on your performance. The presence of large scuffs or excessive amounts of dirt and residue can affect your wind resistance and aerodynamic properties while wearing it, so be sure to fix any issues in order to prevent this from occurring.
Other Factors to Consider


Advanced Features
Selecting the perfect helmet can be a difficult purchase to make. You have to consider safety and whether a MIPS helmet would be a great fit. Then there is, of course, the aerodynamics to consider in order to shave off as much time as possible on both trials and competitively. Comfort is just as important. It has to fit your head right without moving too much and the size is imperative because you don't want a tight fitting helmet. The cooling mechanisms are a must for even the most serious cyclist and you have to be able to put water into the helmet for fast and rapid cool down.
All of the helmets reviewed have a combination of what athletes and triathletes alike are looking for, now it is just a matter of choosing one and getting out there for fun, competition and a healthier lifestyle. Comfortable helmets will prevent neck strain during your runs, will stay put, and prevent you from overheating. The chin strap should provide an adjustable an secure fit but should not be uncomfortable nor should it pinch you. The earflaps on aerodynamics helmets should to stay put and be comfortable enough to wear during long races.


Value
On our list, there are helmets that cost around 100 dollars but there are also products that cost around 300. We don't want to say that the more expensive the helmet is, the better it is- it's really untrue. However, the high price of some of the products on our list doesn't come from nowhere. Extra padding, more ventilation and weight are the factors that decide what will be the price of the product. Triathlon is very demanding and we must be clear- accidents happen.
Even if you're very careful, the one second may decide. We think that life is priceless and spending even 300 dollars for the helmet is a decision that is reasonable. What's more, you will be able to use a helmet not only for the triathlon. High-quality helmets can stay with you for years and you can wear even during short ride around the city. There are also many sales and even 20% discount is a lot. Don't waste your money for cheaply made helmets only because they cost less. Your safety is the priority and stick to this rule.
Frequently Asked Questions
q:

What is MIPS Technology?

a:

MIPS Technology stands for Multi-directional Impact Protection System Technology. This method of making helmets allows for more protection because the additional layer it gives your helmet reduces the rotational forces that can happen if you get into an accident. This technology was invented in Sweden and has been tested for almost 2 decades–so you can rest assured that it will keep you safe.
q:

What are the 3 different types of bike helmets?

a:

Recreational helmets are the simplest type of helmet. They are used for recreation as the title implies, or by people who commute to work. They are economical and perfect for commuter, road and mountain bikers. They often include visors to shield your eyes from the sun.

Road bike helmets have more advanced aerodynamic features and are much lighter than recreational helmets These helmets allow for a wide view, so you can clearly see if there's a car coming your way.

Mountain bike helmets are perfect for people who ride downhill and need good ventilation. As the terrain is very demanding and it's really easy to get hurt, the helmet has a hard shell and the straps are very firm.
q:

How do I take care of my helmet?

a:

That's a good question. The most important thing we can tell you here is to not use harsh chemicals. Instead, use mild soap and water and make sure to keep your helmet in a cool and dry place. If there is any padding do not remove it or throw it in the wash. Wipe it down and leave it at that. If you have odor issues, there are sprays you can use and if you wipe it after each of your rides you should be able to prevent odors from forming.
q:

When do I need to replace my helmet?

a:

If you get into any type of accident it's important to replace your helmet–even if it looks okay. However, if you have not been involved in a crash, most manufacturers recommend you replace your helmet every 4-5 years. While they are durable, the older they get the less safe they may be. Make sure to keep track of how long you have had so you know when to replace it. If anyone borrows it and gets into an accident, even if it is minor, you will want to replace it so you can make sure you are getting the best protection.
Subscribe to our newsletters