10 Best Triathlon Running Shoes Reviewed & Compared
last updated:
Mar 04, 2021
If runners need to have the right shoes, why wouldn't triathletes need to have the best triathlon running shoes?

A triathlon involves running, biking, and swimming—and using the best triathlon running shoes will help you perform to the best of your ability. Triathletes have to consider the events they are competing in and typically you will want different shoes for your running and cycle events. The right pair of shoes will prevent and minimize the pain that might flare up from using the wrong ones and help you focus on your pace and form, instead of how uncomfortable your shoes are.

The best running shoes for triathlon on our list will get you through your race and leave you wanting to more!
This is the best product on our list that is currently in stock:

Asics Gel Noosa Tri 11
Why is it better?
Elastic laces are easy to adjust
Increased breathability
Bunion window protects big toe
AHAR is highly durable
DuraSponge outsole provides flexablility and cushioning
Wet grip provides excellent traction
Cushioning system aborbs shock
In a
Hurry? Editors choice:

Test Winner: Asics Gel Noosa Tri 11

4
Researched Sources
1.2K
Reviews Considered
12
Hours Researching
19
Products Evaluated
Comfort
Weight
Breathability
Durability
Flexibility
By Default
Best Triathlon Running Shoes
Criteria Used for Evaluation


Comfort
When we're talking about multiple hours of consistent intense exercise, comfort becomes an important factor for each participant. Any kind of uncomfortable feature will expose the participant to a lesser performance; you can't give your best if your shoes generate irritation, discomfort or pain in your feet.
There are multiple sub-parameters that fall into this category. To mention some of them, we examined features of the shoes such as arch support; this represents an important parameter, especially for those users who have arch issues (low arch, flatfoot), and it can impede a participant to perform correctly. The toe box can also impact the comfort of each shoe, as too much space will allow the shoe to bounce back and forth, and it will additionally generate an unnatural gait, as well as affect flexibility.
Another aspect of this parameter is cushioning. In order to perform for multiple hours, triathlon participants must have their shoes properly equipped with cushioning. The lack of cushioning will result in the heel and general foot taking most of the impact shock, generating not only discomfort but also pain and possible minor injuries.


Weight
During our search to bring you the best triathlon shoes, we included the weight of the shoes as a research parameter. The importance of weight drew our attention because it can considerably reduce the effort needed to carry on every single step. And when you are running in a triathlon, we're talking about quite a lot of steps over a long period of time. Reducing the energy needed to execute each one of them can produce a decisive advantage when performing for long times over a long distance. Heavy shoes lead to heavy tired feet and legs which will slow a runner down.
We made sure to select only the most lightweight designs out there. However, it's not just having low weight; our picks consist of shoes that can offer superior functionality and performance while still sustaining a lightweight design. The features that we look for in a lightweight shoe include the materials of which they are made out of; this determines the base weight of the shoe. After this, other features such as additional technology or devices add up weight, so we focused on those shoes that maintain an overall lightweight design. This includes both base structure and additional features.
We took steps to ensure that our lightweight shoes on this list do not sacrifice support and durability for the sake of being lighter. A light shoe does no good if they wear out too quickly or are uncomfortable.


Breathability
For this buying guide, we compiled a list of shoes that provide a decent amount of airflow into the shoe and back out. This allows the feet to refresh while a participant is performing for long periods of time, preventing heat concentrations that can lead to further consequences such as excessive sweating of the feet, fungi and bad odor.
In order to provide enough breathability to stay in comfort, a shoe must be prepared to allow the flow of new air. We searched through the shoes that offer the most breathable materials, such as mesh and air mesh, which would provide enough air to enter from multiple areas of the shoe. We also took into consideration all kinds of technologies that improve the breathability of the shoes, selecting those which offered the greatest.
For even more breathability, we looked through some models that allow barefoot performance. While some users are against barefoot exercising, some others find it way more comfortable to perform without socks, seeing as it becomes more breathable when you remove them – but it's just a matter of personal opinion.


Durability
Durability is a very important factor for our research on the best triathlon shoes. While a new pair of shoes might not deteriorate enough in one triathlon to affect performance, we looked for shoes that can provide enough durability to take multiple intense training sessions and triathlons. When you are running competitively you want everything working to your advantage and a shoe that doesn't detract from your performance.
Some triathlons shoes can come in very expensive, whether they're cycling shoes, running shoes, or a hybrid of both. Not everyone has the option to switch from a pair of shoes after every triathlon, and even those who have the option don't necessarily want to buy a whole new pair of shoes again. Afterall, that could get expensive really quickly for those who are running several marathons and triathlons a year.  We took into consideration those designs that offer great resistance against intense training and performance; from the base, shoe builds to the integrated features.
Sometimes the smallest things can affect the durability of a shoe; a deteriorated rubber sole can notably affect traction and completely kill the performance of a triathlon participant. We made sure to pick the shoes that were made out of the best materials, specially engineered to last a decent amount of time, and that offered the best features to give you a shoe you can fall in love with.


Flexibility
Flexibility is a must in every running shoe. Being this a triathlon buying guide, we ensured that our research included features that meet standards similar to those of high-quality running shoes.  In order to obtain a natural gain and to deliver proper strikes, flexibility must meet a high standard of quality and functionality.
For us, it's important for the shoes to have the correct direction of flexibility. During our research, we looked for shoes with a multi-directional flexibility that provides a comfortable and functional performance while still maintaining enough stiffness to support the shoe.
Flexible shoes lend themselves to being shoes that are comfortable to wear when running triathalons.
Expert Interviews & Opinions
Most Important Criteria
(According to our experts opinion)
Experts Opinion
Editors Opinion
Users Opinion
By Default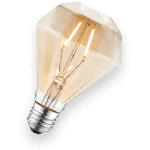 Hydration is Key
When embarking on a triathlon, you are going to be putting your body through an incredible amount of stress. Because of this, it's very important that you remain properly hydrated throughout the duration of the race. Remember to bring a water bottle, flask, vest, or backpack that is convenient and capable of storing enough water to last for your entire run.
Watch the Weight
A triathlon is going to require a lot of equipment, such as a well-performing bicycle, a comfortable and secure triathlon suit, and the aforementioned hydration accessory of your choice. When accounting for all of these accessories, as well as your triathlon shoes, remember that all of that weight will add up and can lead to a more difficult race.
Other Factors to Consider


Materials
Technology has entered a constant state of evolution ever since its creation and has been expanding to the widest variety of uses. Technology is now a part of some shoes out there, which is why we defined it as a parameter for our research of the best triathlon shoes. Being that running in a triathlon is such a demanding and active sport, we searched through all of the internets to find the shoes that featured the highest technology, in general, to offer the best shoes for runners like you. 
From shock absorption, superior heel support, construction technology,  microfiber upper builds,  breathability enhancements, and many other features, you are sure to find something to meet our needs on this list. You would normally think that equipment and gear have no influence on the results of a triathlon. However, the impact that technology has on each pair of shoes allow triathlon participants to enhance their performance like never before. Some of the technologies that we looked for during our research mostly included designs that provide superior flexibility and full contact; this will allow users to obtain the maximum impulse off every gait.
The outsole, midsole, and insole technologies play an important role when it comes to bounce and shock absorption. These can determine the endurance of a participant by assisting them in traction and reducing the effort it takes to perform an extra step, hence enhancing endurance and power. The materials of which the shoes are made out of were an important factor for our investigation, seeing as the materials employed in each shoe can affect a large list of other criteria such as lightweight breathability, comfort, and durability.
We looked for materials that would provide enough support while still maintaining all of the previous criteria of our research. This includes the materials used for additional features, such as custom insoles and reinforced outsoles. In order to select the best shoes, we looked for high-quality materials such as thermoplastic polyurethane, synthetic leather, carbon, microfiber, kevlar and foam-blown polyurethane to provide the ultimate features to a triathlon performer. Our goal was to ensure that the materials in the shoes we feature are the best of the best available and that these shoes will offer you everything you want and need from your running shoes and nothing that you do not want.


Overall Fit
When it comes to any type of running shoes, it is incredibly important that you get a pair that fits you perfectly. If you get a pair of shoes that are too big or too small you will be uncomfortable and end up back here, at square one, looking for a perfect pair of triathlon running shoes. Before moving forward, it is important that you keep in mind that the overall fit and comfort depends on your specific needs and foot type--there is no single pair of shoes that will fit the needs of all triathletes.
Triathletes require running shoes that will get them through their specific training and races--so don't expect to use your normal pair of running shoes, especially not on race days. The best triathlon running shoes will fit you snuggly and securely. They will prevent your feet from slipping and moving--so no chafing or blisters occur. Like all shoes, triathlon running shoes vary in sizes and some fit more narrow than others. We have options on our list that are also available in wider fits and others that are more narrow.
As always, if you can go into a store and try the running shoes on that is highly encouraged--but we understand that not everyone can do this. So, if you need to order your shoes online make sure that you check the sizing chart and look at what previous purchasers had to say about the overall fit of the shoe. We included this in a lot of our reviews as well, but you know your foot best so make sure to take the time to do this as well.
At the end of the day, the overall fit of your triathlon running shoes should be secure with enough space in the toe box for your toes to splay. They should prevent chafing and blisters from occurring and should ensure that you stay comfortable through all of your training sessions as well as on your during your actual race days. Don't be afraid to exchange your shoes for the right size (assuming this is allowed by the retailer) because sometimes you just don't know how your shoes will fit until you actually put them on.
Frequently Asked Questions
q:

Are there triathlon shoes for pronation and supination?

a:

Depending on your symptoms, there might be the right pair of shoes for you within this list. While the shoes might not be especifically engineered to compensate any particular symptom, they can be adapted to your anatomy through additional equipment (E.G, add a custom inner sole if you have arch issues). If you have specific questions about finding shoes to address your symptoms, we suggest consulting with your health care provider about what shoes on your list might b worse for your needs.
q:

Is it bad to use regularly worn shoes during triathlons? 

a:

The newer, the better. However, this doesn't mean that you'll have to dump your shoes after each triathlon. As long as you feel comfortable with them during training or competences, and there are no internal or external deteriorations, you don't need to replace your shoes. If they feel good, are not damaged, and serve your needs you can still use them. And remember you can buy t same show as before and use the older pair for training and the new pair for your events.
q:

Should I use a single pair of shoes for triathlons, or multiple?

a:

We recommend you to use a pair of shoes for each activity if you can. Specialized shoes are engineered to offer the upper hand in their respective activity, having a large list of benefits that you might not get from a regular pair of running shoes. However, many athletes compete with a single pair of shoes. It is really a matter of personal opinion and preference.  If you can find a pair that meets all of your needs it will certainly be easier on you to do a triathlon with just one pair of shoes to worry about.
q:

Should I use the same pair of shoes for both training and competing?

a:

It's not really necessary to switch between training shoes and competing shoes. Once again, as long as they're not deteriorated, you'll perform just fine. Wearing the same shoes for both activities will indeed deteriorate them faster, but it saves you from buying multiple pairs.
Subscribe to our newsletters