The Best Vibram FiveFingers Running Shoes
last updated:
Mar 06, 2021
Barefoot running is a common activity but sometimes runners need a little extra protection. That's where Vibram FiveFingers running shoes come into play. The best Vibram FiveFinger running shoes are lightweight, breathable and allow for natural movement. If you enjoy the feeling of natural running, then Vibram shoes are definitely a great way to go.
While the best Vibram Five Fingers may look a little funny at first, since each toe individually gloved, once you put them on you will find that they are quite comfortable and supportive. Runners find that they fall in love with the style and never want to go back.
So if you're looking for minimalist footwear , for a
minimalistic running
experience, then check out our list of the top 10 best Vibram FiveFingers running shoes below.
This is the best product on our list that is currently in stock:

El-X
Why is it better?
Close-to-barefoot feel
Easy on, easy off
One of Vibram's thinnest soles for great feedback
Simple and comfortable
In a
Hurry? Editors choice:

Test Winner: El-X

3
Researched Sources
1.2K
Reviews Considered
12
Hours Researching
15
Products Evaluated
Flexibility
Comfort
Durability
Weight
Value
By Default
10 Best Vibram FiveFingers Running Shoes
Criteria Used for Evaluation


Flexibility
Flexibility is important because it allows us to avoid injuries and ensures we have a full range of motion. Minimalistic, barefoot shoes need to allow for our natural movement, which includes our full range of motion. We all strike differently when our feet hit the ground, have a unique gait, and have our own shape and type of arch in our feet. Barefoot and natural style running shoes need to be flexible enough to ensure that all of our needs are met while also allowing for different types of runners to be able to use their shoes. So in a nutshell, for these types of shoes flexibility is hugely important. We analyzed each product on our list for flexibility by looking at the materials it's made of as well as scouring over 1500 customer reviews from real-world buyers who have used the shoe and had something to say about it. Based on these things we then assigned the product a score from 0-100 based on how flexible they are, the higher the number the more flexibility a shoe offers the runner using it. Remember however that for some runners starting out with barefoot-style running an extremely flexible shoe might not be the best fit, and they'd be better off choosing a shoe with a mid-range of flexibility until their feet and stride adjust to the more natural motion.


Comfort
These shoes need to allow you to comfortably feel the ground beneath you as well as allow your body to adjust to your natural running form and personal running technique. When looking at comfort we also considered the thickness and firmness of the shoe as well as how much protection it provides.
The comfort factor is definitely something to think about strongly before buying a pair of barefoot/natural-style running shoes. Keep in mind that the first few times you use these type of shoes you may not find them that comfortable no matter how well the shoe is designed and built, simply because your feet and running gait need time to adjust to the new shoes. Especially if you're a long time runner used to wearing more traditional style shoes, at first the shoes might actually seem really uncomfortable and you might start to wonder if trying the whole barefoot-style running thing was a mistake. But stick with it, and we're confident that after a little while your body will start to revert back to its natural form that has evolved to run without shoes over countless millennia.


Durability
The whole concept of minimalist shoes relies on going back to the basics of human nature, that we have been walking and running around the planet for a long time without trainers than with them, and if we just let our bodies remember what it was like in the time before heavily padded and constrictive shoes came along we'll be much better off. So, shoes that provide protection but allow your foot to move in the most natural way possible, are called minimalist shoes. FiveFingers are the most extreme version of them.
When looking at durability we also looked at the material the shoes are made of, what terrain it was meant for, as well as how long they held up for other users.
One of the most important things we look for in a shoe is durability and longevity. First of all, we need to look at where we plan on running and then to choose a shoe. Trail shoes will be much more durable than cross training or road shoes, however, this does not mean that the latter is any less durable or of lower quality. Different environments have different needs, so when we looked at the durability we assessed it according to where the shoes are designed to be worn.
Vibram provides helpful tips on maintaining and caring for your Vibram FiveFingers as well.


Weight
Minimilastic shoes are designed to be lightweight and allow for your natural movement. Here we looked for the most lightweight option and made sure they won't weigh you down, even if they get wet and are carrying extra water weight. You will find that the trail and hiking Vibram shoes are a bit heavier than other options on our list, but that is because they need to provide additional protection against elements such as rocks and rough, uneven trails.
Being light in weight is definitely one of the best features of a natural-style running shoe, and one that is inherent in their design. Minimal padding, cushioning, and support are going to naturally mean less weight, and you can believe us when we say that this will make just about every aspect of running easier and more enjoyable over time. As you transition to this new style of shoe, just remember that it's going to take your body time to adjust to and remember what it was like to wear minimal if any footwear for running, and be kind to yourself by staying off of rocky trails and taking good care of your feet, ankles, and legs. We recommend icing your feet after your first few runs in these type of shoes, and alternating that with hot water. Soaking your feet in ice water for up to 20 minutes, but no longer as it can actually increase swelling past this time frame. After the 20 minutes go straight into a warm/hot water tub which will invite fresh, oxygenated blood to rush through your feet, bringing natural and effective healing to your sweet little extremities.


Value
We know everyone has a different budget, so we wanted to make sure to take this into account while we were making this list by giving you great options at the high, mid, and low price points. While most Vibram shoes come at an average price, there are more advanced and newly released models that cost a good bit more. This is something you can take advantage however. By keeping an eye out for models that have just released a new version you can oftentimes find the old version at a discount as retailers get rid of their old stock to make room for the new model. This doesn't mean you're getting an inferior product, and in fact it's often a wise way to go as you can go online and read reviews for the older model to see what you're getting into before you buy, whereas the newer model won't have reviews yet and there could be things about it that are in fact not quite as good as the older model. We've partnered with Amazon to bring you any and all models of a shoe that are currently available to make sure you get the best price possible, whether it's on a shoe that's been tried and proven, or a new model trying to improve on the old one. Regardless of which model shoe you buy from our list, make sure to consider your own personal budget as well as the features you need for your own situation before making your purchase.
Expert Interviews & Opinions
Most Important Criteria
(According to our experts opinion)
Experts Opinion
Editors Opinion
Users Opinion
By Default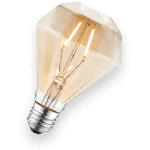 Love them or leave them, but are they right for you?
FiveFinger shoes are about as close to running barefoot as it gets without actually doing it. If you require high arch support, or stability features to prevent or support specific foot conditions we recommend sticking with traditional style running shoes that can offer you the gait modification features your unique feet requires.
If you need that extra support and stability, think hard before going for these. But, if you don't need all that extra stuff, then get your feet closer to the ground and go for a pair.
Know where you're running
Overall protection for your feet is limited with these shoes by design. If you're planning on heading into rougher terrain, make sure to go with the model that offers more toe and foot protection. Lighter duty models on our list are truly meant for the road and track only.
Other Factors to Consider


Drop
If you have been running for some time then you know a little bit about shoe drops and what they mean. If you don't then the easiest way to explain it is by saying that the lower the drop the more minimalistic the shoe. The lower the drop on the shoe also means that your feet are much closer to the ground, giving you the barefoot feeling that many of you love.
However, it is important to keep in mind that zero drop shoes are not for everyone. It completely depends on the type of arches your feet have and whether or not they are compatible with your foot and arch type. Before trying out these shoes you need to make sure your feet can work with the shoes and that they won't be uncomfortable. If you have never worn a pair of minimalistic shoes then you will definitely want to go to the store and try them out beforehand as well, to ensure that they are a good fit for you.
When wearing these shoes you need to make sure the arches on your feet are balanced by both your heels and your toes. If these shoes do that for you then they will be stable, supportive, and able to help you maintain your ideal body posture. These zero drop shoes are perfect for some runners, and if you already know you love barefoot running then they will definitely be a great foot--however, just remember to give them a try before you try if you can.


Protection
As you have seen from our list of best Vibram Five Fingers running shoes review, you will find that they are extremely minimalistic, lightweight, and even durable. While they aren't as bulky and may not look as protective as other running shoes, they definitely are. Not only are they protective, but they will ensure that you stay comfortable throughout every step of the way.
Read also about north face running shoes.
On top of being lightweight, these running shoes are designed with individual pockets for each of your toes. This allows you to get the barefoot running feeling without having to actually run barefoot. These individual pockets allow your toes to splay naturally so you can get the most of your run--and toe running shoes are really the only minimalistic shoes that allow you to get a true barefoot run feel. So, not only will these shoes fit like a glove, but they will protect you against the elements and ensure that you don't develop any chafing or blisters while you are out on the road or the trails. Just make sure you get the right pair of shoes for where you want to run.


Terrain
The terrain you will be running on is another really important factor you will need to consider when choosing a pair of Vibram running shoes. Sure, the ones on our list are all toe running shoes designed to help you get the perfect barefoot run, but that doesn't mean you can take all of then absolutely anywhere. Some shoes are designed for trails, other for road running, and others can be more versatile and used for both. If you know you will be running on a particular terrain then just make sure that you are buying shoes designed for the terrain you are running on--and remember, you can always get more than one pair.
Since terrain plays a role in which pair of shoes you should get, we also want to take a minute to mention that there are also cross-training shoes on our list. While these won't be a great solution for trail and road running, you can use them in the gym and other indoor activities. Also, keep in mind that the overall durability and comfort of the shoe depends specifically on the terrain it was designed to be on. If you want to get the most out of your shoes then just make sure to consider exactly where you plan on using your shoes.
Frequently Asked Questions
q:

How do I get the right FiveFingers fit?

a:

FiveFinger running shoes, when worn, should be feeling like a glove on your foot. The best judge of size is your own comfort level, every person has a different foot shape and structure. However, Vibram has a size chart you can refer to if you want to find out what your FiveFingers running shoes.
q:

Can I run on my FiveFingers shoes during the winter?

a:

Honestly, we actually do not recommend that you wear Vibram FiveFingers running shoes during the winter or when it is really cold and wet outside. This is because while they offer protection and are very durable, that doesn't mean that they can protect you against slipping and possible injury. So, if you plan to run outside during the winter, we recommend that you check out some minimalist shoes that provide more protection and traction then these do.
q:

Should I wear socks with my FiveFingers running shoes?

a:

If you are going to wear socks, make sure to pick the right socks, ones with individual pockets for your toes. Socks help absorbing sweat, provide warmth and can reduce friction that generates blisters. Wearing socks is a personal preference. However, it is important to remember that these shoes aren't designed to need socks. If you want to wear socks that is purely a personal decision, but if you decide to wear them just make sure that you size accordingly as well.
q:

If I suffer from Plantar Fasciitis, Tendonitis, flat feet, bunions, hammertoes or any other foot conditions, can I wear Vibram FiveFingers running shoes?

a:

We honestly cannot answer this question with a yes or a no answer because it really isn't that simple. For some of you, these shoes may actually be the solution for all of your problems because they are the type of shoes your feet need; on the other hand, these shoes may exacerbate all of these problems--or even make them worst--for many of you. Unfortunately, since we don't know your foot type or what your specific needs are we can't really tell you if you can or can't wear these shoes. We strongly recommend that you check in with your doctor before making a final decision and get to know what type of your foot needs as well as what type of shoe you actually need.
Subscribe to our newsletters