Best All White Running Shoes Reviewed
last updated:
Mar 04, 2021
If you're on the hunt for the best white running shoes, then you're in luck because you've definitely come to the right place! Here we'll go over the best white models currently available, along with their Pros and Cons and what to look for before making your purchase!

Whether you're a devoted runner or someone who likes to get a run in every once in awhile, having the right pair of running shoes is an absolute must! While there are lots of options available, if you know that you want a white pair of running shoes, then you've narrowed your options a bit!

The best white running shoes featured on our list below come from internationally recognized brands that many users have come to love. So, if you want a comfortable, durable, and breathable pair of running shoes that fit your needs, check out our reviews below!
This is the best product on our list that is currently in stock:

Adidas Ultraboost
Why is it better?
Lightweight
Comfortable
Really responsive
Flexible
Breathable
Rubber outsole
In a
Hurry? Editors choice:

Test Winner: Adidas Ultraboost

3
Researched Sources
2.4K
Reviews Considered
13
Hours Researching
18
Products Evaluated
Comfort
Durability
Breathability
Color
Value
By Default
10 Best All White Running Shoes
Criteria Used for Evaluation


Comfort
When reading running shoes reviews, you have to pay attention to comfort. If your running shoes aren't comfortable, then what's the point, right?
No matter what brand, type, or color of running shoe we want to get, it is of utmost importance that they address our own comfort needs. Whether you are looking for long distance running shoes or a pair that will help you work on your sprint training if you aren't comfortable while you run then you have the wrong pair of shoes.
The right pair of running shoes will ensure that you can focus on each and every stride and not worry about having to cut your training session short because your shoes are causing blisters or your feet are chafing. We took a lot into consideration when we rated each of our picks in terms of comfort, but below are the top factors we looked at.
What do other users have to say?
A big part of our research includes sifting through a lot of user reviews. By doing this we get an in-depth look at what real-world users have to say about the overall comfort of the shoes. Here we learn whether they fit narrowly or if there are options for wide fit. We also learn how they hold up to a certain distance--regardless of what they were designed for.
Do the shoes have any additional padding or cushioning designated for comfort?
Yes, a lot of shoes are well-cushioned in order to provide excellent stability and support but that's not all cushioning and padding is for. A lot of running shoes incorporate padding in the shoe's tongue or heel collar in order to prevent blisters from forming or chafing from occurring. If you are prone to either of these, this is a good feature to watch out for.
How does the lacing system hold up?
Some of us have a lacing system preference--and that is totally okay. If you know what you like already then prioritize it. However, if you are unsure or are still looking for what will work for your best in terms of a secure fit then this is a feature to look out for. We looked at how adjustable the lacing system is if it provides runners with a secure fit, and whether or not it loosens up easily while you run.


Durability
We all want a pair of running shoes that will last us!
Durability is something we look for in almost everything that we review because, as runners ourselves, we know how important it is to invest in a quality product that is durable enough to hold up to our specific needs. When we looked at the best white running shoes we considered a lot of factors before finalizing our decision--below are some of the main points we based our ratings on:
What is the shoe made of?
The material of the shoe is often the deciding factor on how durable it is. Sure its design and construction are important as well (seamless constructions will hold up even longer) but the type of rubber, mesh, leather, and other synthetic materials that are used are the most important factor to look out for. If you know you need extra durability, stay away from materials that easily break down--don't worry, those aren't on our list.
Are the outsoles durable as well?
When we looked at the outsole of each of the pair of shoes we evaluated we looked at more than just the material. Most are constructed of durable rubber, but it is also to take a look at their construction and how they are held together. Do they have a mudguard or any added protection? Are they flexible and pliable? These were factors we used in our final rating.
How does the color hold up to the outdoor elements?
This page is dedicated to the best white running shoes--so they are all a beautiful, sleek, and clean white. White also means they will show off anything that gets onto them--so if you run outside or on technical terrain, this is a big deal. We took a look at actual user reviews to see how their color held up after consistent use.
Are they easy to clean?
A lot of running shoes can be washed in the washer with your normal detergent, however, that is not the case for all of the running shoes on our list. Some need to be hand cleaned or wiped down--while others can be washed in the washer but needs to be air dried. If you want to keep them nice and white make sure you are okay with the cleaning method they require.


Breathability
We never want our feet to overheat, so breathability is key!
If you run in hotter weather or during the summer months, then you are well aware of how vital a breathable shoe is. Even if you are using winter running shoes you still need some breathability to ensure your feet don't get too toasty and overheat. There is a lot to account for when evaluating the overall breathability of the shoes, take a look at some of the factors we considered.
Read also about fell trainers.
A breathable upper mesh
This is by far the most popular feature offered by really breathable running shoes. A lot of shoes feature a nice durable outsole with a breathable upper mesh that will ensure that your feet stay cool and dry. The shoes with this breathable mesh on our list are still really durable but if you don't look closely you will end up with a breathable shoe that won't last too long.
Additional ventilation features
Aside from a breathable upper mesh, a lot of running shoe take it a step further by incorporating additional ventilation features into the overall design of their shoes. These features can be anything from venting "holes" on parts of the shoes to the ability to wear them without any socks--which will further help keep your feet cool and dry.
Are they moisture-wicking?
Nowadays, the majority of the best running apparel, in general, will ensure that you stay dry. The moisture-wicking features are really important in running shoes because it doesn't matter how breathable they are if they are going to retain your sweat. If they are not moisture wicking and you have sweaty feet, then you are in even bigger trouble--so take a close look if you deal with sweaty feet.
Will they dry up quickly if they get wet?
We know some of our runners live in areas where the weather likes to surprise you, or maybe you like to run in more technical terrain where you may encounter water, so we wanted to see if the shoes were fast drying. This plays a role in breathability because if you get a pair of shoe that is not fast drying then the overall breathability of the shoes will suffer.


Color
WHITE is what we are looking for here!
This page is dedicated to the best white running shoes--so if that is what you want then you are in the right place. That being said, we included the color in the overall rating of the shoe because just because they are "white" doesn't mean there aren't any differences or things to look out for. Check out what we looked for below.
How vibrant is the shoe?
White is white--for the most part--but not all white shoes are as vibrant as others. If you want a crystal, loud white then you know exactly what we are talking about. While we rated this shoe on the fact that it is white, we did want to point out in each review the "type" of white it is. There are options so just make sure to prioritize your personal preference with this one.
Will they stay white after consistent use?
This is important! First of all, white will shoe everything and is really easy to get dirty--I think we all know that but it still needs to be said. If you are using your white running shoes indoors then you might not have a lot of issues, but if you are an outdoor runner or trail runner then you definitely want to factor these in before you buy.
Are the same shoes available in other color options?
While we were evaluating the best white running shoes, we took a look at whether or not they are also available in other color options. This means whether or not the shoes are available in white with other color accents or in other solid colors. If you find your dream running shoe on this list take a close look because you might be able to get more than just a white pair.


Value
Value is more than just the cost of the shoe...
As a runner, I know I am always on a budget--especially since I need to make sure I can replace them once I get all of the use I can out of them. We prioritized value when looking for the best white running shoes because we know our readers are just like us--whether we are on a strict budget or not, we still need to make sure we get a pair of shoes that fits what we want to spend.
Can you afford them?
Even though the value isn't just about the cost of the shoe, it is a driving factor. If you know you are on a strict budget and can't be flexible with how much you spend then from the start you need to make sure you stick to the options you know you can buy in the first place. Keep in mind that more expensive does not mean a pair of shoes is better than other options.
Will they hold up to what we need them to?
We outlined several factors above that you need to consider and that needs to be incorporated into the overall value of the shoe. Make sure you take a look at your own personal needs and what you are looking for--not just what we have to say. No two runners are alike and if there was a pair of running shoes that worked for everyone then we wouldn't have a top 10 list.
Take a look at whether or not the shoes will bring value to your life. Do they fit well? Would you actually get used out of them or will you end up just wearing them to run errands? Will they be comfortable for you or will you end up at square one all over again? Ask yourself these questions and evaluate the value the shoes will bring to you.
Are you happy with how they look?
Yes, these are all white running shoes but that doesn't mean they are all the same. They offer different shades of white to choose from, a variety of vibrancy options, and different designs when it comes to style. Once you have narrowed down your options based on which ones you can use take a look at this aspect and determine their overall value!
Expert Interviews & Opinions
Most Important Criteria
(According to our experts opinion)
Experts Opinion
Editors Opinion
Users Opinion
By Default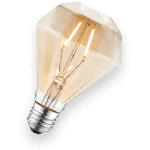 White VS Black--which is better?
This depends on your personal preference--and how well you can take care of your white shoes. White running shoes will definitely go with everything and are really sleek and modern. While there isn't a better option, these definitely fit the bill for those of you who like a clean look.
Overall style
Not all white running shoes look the same. Just because they are white doesn't mean they have the same style or drop--so whether you like minimalistic running shoes or bulkier designs, you will definitely find something here!
Other Factors to Consider


Overall Fit
Fit is important--and when we look at fit we need to consider several factors before determining how a pair of shoes will work for us. Make sure to take your own personal preferences and needs when looking for the running shoes with the best fit and check out the specific factors we took into consideration when rating and evaluating each of the shoes on our list.
Make sure to get the right size
Size is key! If you get the wrong size--whether it is too big or too small--you will not be comfortable and you won't be able to run in your shoes. Make sure you measure feet and compare it to the brand's sizing chart because sizes vary from brand to brand. Also, check out actual user reviews to see what real life runners have to say about how the shoes really size up.
Consider your foot type
Do you have pronation issues? Or do you need additional support and stability features in a pair of running shoes? The best thing you can do as a runner is to get to know your feet so you can address their specific needs. This will help you pick the right pair of shoes for your needs so you end up with something that will work for you in the long run.
How compatible is it for the types of runs you like?
Not all of us stick to the same running routine and that is absolutely fine. That being said if you love to hit technical terrains or your favorite trails you won't benefit from a pair of road running shoes--and vice versa. Take a good look at the model you are considering and make sure that you get a pair that will fit your running needs.


Weight
Weight varies from shoe to shoe--some are really heavy, some are average, and some are really lightweight running shoes. Often times the weight of the shoe depends on whether or not you get a pair with a ton of stability and support features. If you need these additional features to run then it is the additional weight is not something you can budge on too much--although there are lighter options out there.
When we took a look at the weight of the shoe we evaluated them based on how light they were compared to all of the features they have OR how minimalistic they were. A minimalistic, zero-drop shoe should be ultra lightweight and not heavy like a pair of shoes that has a ton of added cushioning--so keep that in mind.
On the other hand, if you are getting a shoe with a lot of additional cushioning and features you should expect them to weigh a little more. When we evaluated the weight of these shoes we made sure to keep that in mind because a lot of them are actually really lightweight when you take all of that into consideration.
If you are a trail runner or want a more technical shoe, then you know you will have to sacrifice weight a little bit. These shoes often have additional durability features like a mudguard. They also provide features that help you with technical terrain--like rock plates, outsole lugs, and so much more. These additional features will add more weight to the shoe, but they are also necessary.
Remember that you never want a pair of running shoes that are too heavy for you. While some of us can't use the featherweight shoes out there because we need more support and stability, that still doesn't mean that we have to get stuck with a pair of shoes that will hold us back because they are so heavy!
Frequently Asked Questions
q:

Are white running shoes easy to clean?

a:

The answer is "it depends." Some of the shoes featured in our top 10 list can be machine washable and air dried while others need to strictly be hand washed. If you know you are going to be getting them dirty and will be using them outdoors, then you will want to make sure you take a close look at the cleaning instructions and make sure it is something that you can commit to.
q:

Can I get these shoes in other colors as well?

a:

Absolutely! While not all of the running shoes on our list are available in a ton of other colors, a lot of them are. If you find the perfect pair of running shoes for your daily runs, races, or whatever it may be but you want them in other color options then you are in luck! Once we find the perfect pair of running shoes it is hard to move to another model because they work so well--and there is nothing wrong with having the same shoes in multiple colors.
q:

Can I hit the trails with any of these?

a:

First of all, since these are all white running shoes we don't suggest that you hit the trails or technical terrain with these. While a lot of these are easily washable, overwashing can take away from the overall durability and life of the shoe--so it is not a good idea. Secondly, while some of the shoes on our list can be used on trails but you may want to get a different color if that is what you want them for!
q:

Do I have to wear socks with all of these or are there some sockless options?

a:

Most of the shoes on our list do require socks, however, there are some that you can use without socks. We didn't review too many of them on this feature, so if this is something you want just check out some user reviews to see what they have to say. The best white running shoes on this list are some of the best models out there so make sure to take a close look at all of their specs and features to make sure they work for you.
Subscribe to our newsletters