Our Favorite Boonie Hats Reviewed in 2021
last updated:
Mar 04, 2021
Unlike general hats or ball caps, boonie hats have some very important, practical, and functional features including protection from UV ray, sunlight, sands and even from
light raindrop
and moisture. Aside from their functionality, they come in varying styles, colors, even patterns so you can still keep with the look that matches your outfit. Many outdoors people can benefit and use these hats including hunters, climbers, travelers, fishermen, and photographers, so they accommodate a wide range of activities and people. These hats are important for comfort outdoors in bright, sunny environments or moist and wet ones. They can help improve camouflage, and they are a legitimate piece of safety gear. We looked into many different brands and makes of the boonie hat to compile our list. We evaluated the best using the criteria effectiveness, comfort, and durability.
In a Hurry? The test winner after 13 hrs of research

Outdoor Research
Why is it better?
100% Nylon
Removable chin cord with cord-lock is long enough to allow you to drape the hat down your back when it's not needed
Foam-stiffened brim keeps its shape and keeps it buoyant
Matching loop and hook tabs at the dome and the brim can be used to achieve just the right fit
A Gore-Tex fabric membrane makes it windproof, waterproof and vapors permeable
The brim is longer in the back
17 color options
In a
Hurry? Editors choice:

Test Winner: Outdoor Research

3
Researched Sources
1.1k
Reviews Considered
13
Hours Researching
15
Products Evaluated
Effectiveness
Comfort
Durability
By Default
Criteria Used for Evaluation


Effectiveness
A boonie hat is a unique piece of headgear that has very real functionality and purpose. This is a piece of headgear that is made for wearing in the outdoors and is designed to protect your eyes and skin from harmful and strong sun rays as well as shielding you from light rain and moisture. They are a favorite piece for survivalists, outdoors people, sports people who enjoy such activities such as hunting or fishing. Travelers can benefit from having these in their gear and if you are going on safari, you can't leave without one. It will provide you shade and cover from the conditions you are in when you are enjoying some of your favorite outdoor activities. For those of you who prefer to have your outdoors outfits match or if you need full coverage with camouflage, these hats can come in various patterns, colors, and shapes.
On very sunny days, the UV rays can be strong and intense and they can cause some serious damage and harm to your skin and even your eyes. Many brands are making these hats super functionality by upping their effectiveness by using treated fabrics that have a high UPF rating. A solid hat should provide the help you outside and provide you with better ease as you engage in your activities and relief so that you can do what you do I the most effective way.


Comfort
Even if you have the most effective hat that has all the bells and whistles you could want the purpose of the hat is to help you engage in your favorite outdoor activities effectively. But you aren't going to be able to do that and get the most out of your hat if you aren't comfortable wearing it. Therefore, when you are looking for this type of headgear, you certainly have a couple of factors that are very important such as sun protection, water resistance, and sweat-wicking abilities but also the fit and comfort of the hat you wear will be a big consideration. Otherwise, if the fit is bad, you will be wasting your money because you won't wear your hat. You may want to measure the circumference of your head to get an idea of what sizing works. Some options will have a flexible fit while others may have drawstrings or other features that allow you to better customize your fit.
The other factor that assists comfort is breathability. If the hat doesn't offer good airflow your heat can retain heat which can be very irritating and can lessen the usability of the hat. If there is too much heat you will sweat a lot more and that can cause irritation to your eyes should the sweat drip in. The best hats will have portholes to breathe or have materials that allow for ventilation so that your head can stay cool and dry.


Durability
These aren't one-time use hats, they are made to be durable and rugged because you are most likely going to wear them in rough environments. They are going to experiences a wide range of temperatures with dryness and humidity. These aren't made to be disposable and those who invest in them don' expect that they will turn out to be disposable. They should be able to be put on and worn throughout the day and for hours with comfort, they should function throughout the entire time they are worn without giving up and when you take them off they should hang around the neck or easily be folded into bags or pockets for travel. When you buy one of these hats you expect them to last longer and to have reliable performance. Especially if you are going out into a very remote location you want to make sure the gear you have is dependable and will hold up to hard wearing action because deep in the brush there aren't any REI's or Cabelas to pick up a quick replacement. It only makes sense that you invest in the right option because your use for this type of hat is functional, and if it doesn't have functionality it is basically worthless.
There is a reason why these are hats preferred by military personnel and serious outdoors people. They are more than a hat, they are gear that is highly specialized and used for a purpose.
Expert Interviews & Opinions
Most Important Criteria
(According to our experts opinion)
Experts Opinion
Editors Opinion
Users Opinion
By Default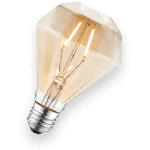 Which One is Right for You
Bonnie hats have several names throughout the world such as; jungle or bush hat, Australian Giggle, and Digger Hat. They came in just about many different colors. Some have specific details depending on materials and features. Spend a little extra time reading about the features vs just picking one based on appearance.
Stiffen the Brim
There is a hack to modify a boonie hat by inserting a wire into the brim at the seam and working it all the way through the hat. The wire, usually copper is best, allows you to shape the hat to your needs. Do an online search for Boonie Hat Modification and you will find a how-to video.
Other Factors to Consider


Materials
There are a couple of different types of materials that are generally used in the design and manufacturing of boonie hats.
These include:
100% cotton can feel very comfortable and this material is very functional in dry heat. It is important to note, however, that in wet climates, it will tend to soak up water. This may make the hat heavy and uncomfortable to wear. So when going out into the wilderness assessing your environment can help assess which materials will work best for your hat. The other point of note with cotton is that it is quite a durable choice, and easy to care for as it can be washed in your machine, but remember that cotton shrinks. So after it is washed the first time there could be a bit of a departure or variance from the original size. This is one of the reasons why after a good wash, air drying could be your best option to limit that shrinkage versus the way high heat can do in the dryer.
A cotton and polyester blend offers better durability and strength with the addition of the synthetic fibers as well as nice UV protection. The downside is the breathability is limited so comfort in really hot weather can be questionable. If you are in windy conditions that offer a bit of coolness though, this would be a pleasant combination for shorts.
Nylon is a super tough synthetic fiber that can really hold its own. It does well in moisture and is going to serve you better than cotton or polyester will do when wet.
Polypropylene does really well protect in wet conditions, so it is a solid option for functional and technical gear.
Some boonie hats may feature a foliage ring or the loops that are sewn around the crown of the hat. They are often seen in true spec military hats and have a very important use. They offer a way for individuals who need to be undercover to have spots to stuff leaves and outdoor materials in so that they can better improve their camouflage. These would be an ideal feature for hunters as well who need to blend into their environments. Paintballers may find these helpful as the art of the ambush can improve a game. While these are extremely practical and useful in some scenarios, not everyone who would find a boonie hat useful needs foliage rings and so determining your use can help you narrow down the features you'd need or want such as the foliage ring.
Frequently Asked Questions
q:

What type of design helps boonie hats ensure proper ventilation?

a:

Ventilation is achieved for the most part, in one of two different ways. Eyelet holes that offer openings for air to pass through or the use of mesh vent panels which offer breathability are both used.

These are the most common ways but sometimes you can find hats that don't have either. In this case, often times the materials themselves will be deemed breathable in nature. If your hair is long and thick, breathable materials can be limited in their effectiveness. Thinner hair, less hair, or shorter hair can increase the breathability in a material.
q:

What are some features that make these hats different from bucket hats?

a:

There are snaps on the brim allowing you to fold it up and out of your way allowing you versatility in how you wear your hat. Most have chin straps that allow you to hang the hat easily around your neck, and many times these straps are adjustable so you can make them work for the length you prefer.

The brim widths are the biggest difference. They will have a stiffer brim than that of the bucket variety. Boonie hat widths can vary although a wider rim is going to give you the best block from rays and rain.
q:

How can you tie up your boonie hat?

a:

The first step is to position your hat on your head where you would normally have it and allow the strap to hang down. Next, take the adjustment slider and pull it out completely until you have it at its maximum length. Take the strap and put over the front brim and back over your head. Take a minute to ensure the sides of the loop slide up and along the outer edge of the brim. This should be identical on both sides. With your other hand guide the strap and then halt pulling when the middle part of the strap is at the center of the hat's crown. To have the brims tied up just hold the adjustment slider in place in the center with one hand. In the other take the middle of the strap then pull it through. Eventually, the side brims will move up and rest against the sides and out of your way.
q:

Where did boonie hats originate?

a:

Boonie is a slang term for wilderness, think "out in the boondocks." These have always been popular headgear choices for military personnel and even have their origins with the military. This slang term from a military point of view means "Out in the Field" which is going to mean that you are not on base anymore. During the Vietnam War, this style hat became regularly used by US soldiers. Although they were popular amongst the soldiers, they weren't issued to them by the military, instead, these soldiers would buy the hats from local tailors. Today in Vietnam, these hats are very popular still and commonly made by a local tailor with various brims and fabric patterns. While this country mostly sells them as a popular tourist gift, they remain highly functional.

The soldiers of The Republic of Vietnam would wear these hats and the US Special Ops took a liking to them. The lighter weight and less bulk make them much more comfortable over the metal helmets as they offered better airflow and tactically helped one hear much clearer than how sound would flow with the metal helmets. While these also offered superior camouflage properties they were not the best for protective purposes and so when on guard duty or in a foxhole the helmets still came in handy and were highly useful. Because this hat originated in a jungle atmosphere the hat can also commonly go by the name "jungle hat."

With time, the US military saw the benefit of these hats and took them in as their own standardizing them. They became widely distributed and used by the US Military in such high conflict areas as Iraq and Afghanistan. They are so popular with the US Military that each branch of the service uses their own unique patterns. Aftermarket vendors who have obtained these hats are common sources to obtain military standardized camo pattern hats for public consumption and they are similarly very popular with the public as well.

Outside of outdoors activities, these hats are worn by professionals including Military and Law Enforcement SWAT teams. They offer excellent practicality and they can make outdoors environments much more comfortable and pleasant. They are easily packed and carried or worn around the neck and they tend to be durable enough to be used hard.
Sources
HOW DO I TIE UP A BOONIE HAT?,

Outdoorsman Site

,
Boonie Hat aka Military, Booney, Camo Bucket, Jungle, or Giggle Hat,

Paracord Supplier

,
How Animal Camouflage Works,

Informational Site

,
Subscribe to our newsletters