10 Best Tifosi Sunglasses Reviewed
last updated:
Aug 29, 2019
Running shades are not created equal and Tifosi knows this. This is why they designed their sunglasses to fit the runner. From sweat proofing to exchangeable lenses, these are made to help you stay focused when the
sweat and sun build-up
on those long runs.
Advanced features in The 10 Best Tifosi Sunglasses are what make them stand out. Tifosi's aren't going to give you hyper-speed, but they are well equipped and will help your time by allowing you to see the finish line without sun and active-body interference. Hours were spent researching what Tifosi is currently offering and we are happy with the results.
Tifosi's best sunglasses are durable, offering
eye protection that can handle high-activity
. Scroll deeper and check out the Criteria evaluated for our results and the FAQs for those commonly asked questions. It's there to help you find what you need quicker.
In a Hurry? The test winner after 14 hrs of research

Dolomite 2.0
Why is it better?
Interchangeble lenses
FotoTec option available
100% UVA protection
Vented lenses
Durable
Adjustable fit
Shatterproof lenses
In a
Hurry? Editors choice:

Test Winner: Dolomite 2.0

6
Researched Sources
1500
Reviews Considered
14
Hours Researching
15
Products Evaluated
Style
Features
Durability
UV Protection
Value
By Default
10 Best Tifosi Sunglasses
Criteria Used for Evaluation


Style
As runners, we're typically obsessed with performance over looks but studies have shown that liking how you look when you run can help you run more often and for longer distances.
When shopping for sunglasses, there's plenty of shapes, colors, and styles to choose from. On top of the endless variety of looks, there's also plenty of different sizes and fits. It's important that you're able to find a combination that will fit your personal sense of style and fit on your head.
Some frames are adjustable, sporting moveable, non-slip nose and ear pieces so they fit snuggly. Other frames might have a wrap-around shape, allowing them to easily fit most wearers. Keep a look out for features like these, especially if you aren't given the opportunity to try on a pair of sunglasses before you buy. As mentioned above, studies have actually shown that people who liked how they look in their running gear run more often and for longer distances than people who didn't like how they looked. So don't feel like you're being vain if you pick a pair based on looks since liking how you look when you run can help keep you on track with your training schedule and fitness goals.


Features
Tifosi sunglasses are thoughtfully designed with runners and other athletes in mind.
Non-Slip Fit
We made sure to listen to real-world user feedback when it came to running long distances in their Tifosi sunglasses. We know how annoying it can be to fumble with sunglasses or other pieces of running gear while you are trying to focus on your stride and breathing. It's important to always go to runner feedback when it comes to properties like these. We are happy to report extremely high marks on the hydrophilic rubber that is found on the nose and ear sections of the eyewear and their ability to stick to the testers as they ran. There are Tifosi models in our buying guide that have adjustable ear and nose pieces. Tester feedback demonstrated that even the pickiest of wearers really enjoyed the ability to adjust their fit and were more than happy with the comfort levels of the eyewear. Being able to make slight adjustments make the sunglasses feel as if they are molded just for you.
Fogging
You may notice that most Tifosi eyewear models feature a small opening on the sides of their lenses. That hole is actually an air vent that helps to improve air circulation and prevents fogging. This is one more thing that really separates them from other manufacturers, and a welcomed addition to runners that constantly find themselves removing their glasses to wipe the fog off. It's quite amazing how such a tiny, little addition can have such a big impact.
Extreme Contrast
By far, there is nothing more impressive about putting on a pair of Tifosi sunglasses than the sharpness that you immediately notice. Objects that are off in the horizon look crisp and detailed while the amount of glare from the entire environment is practically eliminated. When running, this translates into a safer and more aware runner. User feedback was off the charts when comparing the contrast levels with their standard eyewear. Just slip them on and you will notice that these are more than just typical sunglasses.
Bendable, Flexible Frames
Have you ever owned eyewear that was too tight while you wore them? Tight eyewear presses down on your temples, which can be extremely distracting and even cause headaches with prolonged use. Tifosi makes sure that your sunglasses are snug yet comfortable by provided cutting edge material for the frame construction. They have used Grilamid for its ability to give the right amount of bendability, making each pair a custom fitted piece. This is why testers were more than happy to make the switch over to Tifosi.


Durability
Make sure you buy a pair that is built to last.
Sunglasses are an essential piece of gear for any runner, so when choosing a pair you'll want to make sure that they are made of materials that will stand up to rugged routines and the test of time. If you have to constantly replace your shades because of scuffs and scrapes, the cost will add up and you'll find yourself wondering why you spent the money in the first place. Lightweight, shatterproof materials will help you stretch your dollar and keep your glasses going and going, as well as keeping you comfortable. Non-slip nose and ear pads can help secure things in place, preventing drops and keeping your run from turning into a balancing act. UV resistant and Polarized lenses will help protect you and the lenses themselves, minimizing the fading effects of the sun. All these things and other various perks and features can all make or break your choice in sunglasses.
All Tifosi Sunglasses are extremely durable and get high marks for their ability to last. If you are an outdoor enthusiast that consistently finds themselves on the toughest of runs or are just a little clumsy, you may want to consider picking up a model that feature shatterproof lenses. These will be the most rugged sunglasses that Tifosi has to offer and they can take pretty much anything that you can do to them. From high drops to being tossed in a full running bag, these glasses will make it out unscathed.


UV Protection
To give you the most effective protection possible all Tifosi sunglasses have 100% protection from UV rays.
First and foremost, all the selections found on this guide contain one hundred percent protection from UV rays. In addition, they all meet the highest frame and lens safety standards in the industry. The frames and lenses found on all Tifosi eyewear are meant to take spills and be put in harm's way and keep the runner as safe as possible by not breaking into tiny little sharp pieces of material. Tifosi is very serious about protection, and they have a trusted track record in the running world for good reason.
Polarization and UV Protection
For runners, this is one of the most important qualities that their sunglasses should have. These will protect you from both UVA and UVB rays. Sunglasses that are just tinted or colored are not necessarily UV protected, so you'll want to find out for sure whether or not a pair of sunglasses is UV safe before purchasing or wearing them. As mentioned above, all Tefosi sunglasses have 100% UV and UVB protection but if you buy a pair from another brand we highly recommend making sure that they also have this feature.


Value
Here we look at the price in relation to the features, performance, comfort, and durability.
Cost is more than just the flat price of a pair of sunglasses, it can be the overall value you'll get out of the pair after you purchase them. Plenty of sunglasses are low cost but will break easily or won't protect you from the sun's rays. It's important to take into consideration all of the benefits and perks a particular pair of sunglasses might provide and to compare that to the price as a whole. Are you getting your money's worth? Are you paying for something that won't hold up? Or are you buying sunglasses that will make you glad you spent the money and leave you feeling like you stole them because you got such a great deal?
Some Tifosi sunglasses let you easily swap out different lenses for different purposes. This can be a great way to really maximize the money you spend on them. You're only buying one set of frames and getting several different lenses so that you have one for indoor, low light, outdoor full light, driving, and other specialized situations. These options are more expensive upfront but since they're like having several pairs of sunglasses in one you save money in the long run.
Expert Interviews & Opinions
Most Important Criteria
(According to our experts opinion)
Experts Opinion
Editors Opinion
Users Opinion
By Default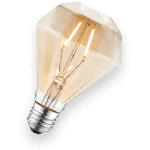 Consider The Warranty
Sunglasses, whether they're made for running or just for casual streetwear, will often come with the option of purchasing an extended warranty. This is a good idea for more expensive models, but you probably shouldn't bother if the cost of the warranty is equal to or more than the base cost of the sunglasses.
Polarized or Not Polarized?
If your eyes are sensitive to glare from the sunlight, it might be a good idea to look into purchasing sunglasses with polarized lenses. However, if you spend more time staring at a phone or computer screen, you won't want to use polarized lenses since they can interfere with the display.
Other Factors to Consider


Advanced Features
If you know that you like to have several options, consider a pair or Tifosi's that come with 3 pairs of lenses that can be interchanged. This way, you can have all the customization that you like. In addition, it will also be a greater value as it's like getting the pairs of sunglasses and different looks for the price of one.
Frequently Asked Questions
q:

What is the difference in running glasses versus my standard sunglasses?

a:

Running sunglasses are made to work with more activity. Slip-resistant rubbers and wrap-around designs are a good example of some features you may find int he best running sunglasses. Standard glasses are usually solely geared toward protecting the eyes from the sun.

However, running in them may be annoying. Running sunglasses come with extensive features that prevent interference from sweat and fog. Some have interchangeable lens options and tend to be more flexible.

Basic designs are made for leisure and these are not, simply put. You want running gear to be specialized for movement and weather.
q:

I wear prescription glasses; are these sunglasses out of the question for me?

a:

Checking the buying guide, you will find options designed for this purpose. Offering prescription interchangeable lenses that you insert, which give the most customized running glasses you can find. This is usually something that any of the best running sunglasses will offer.
q:

Does buying a more popular brand mean a more reliable pair of sunglasses?

a:

Popularity by what consumers are saying is a good route to go. Value depends on quality versus pricing. However, to solely say popular brands are the only good sunglasses made is silly.

If a sunglass brand is popular, there is normally a reason. When brands change sometimes they will lower manufacturing standards and what was once good may not be anymore. Unfortunately, this happens.

We suggest paying attention to a brand following and how consumers are reacting to them over the long term. This will give you the most educated guess on how well a pair of sunglasses is working for its intended purpose. We are confident our process offers the best Tifosi is offering and that you will find a good pair of running glasses for yourself.
q:

What are polarized lenses and are they right for me?

a:

A polarized lens is specially designed to help reduce glare. Light naturally moves simultaneously in all directions but when it hits a flat surface such as water or a road it polarizes or starts to move in one direction, usually horizontally. Polarized lenses have a special filter that changes this type of light into a more diffused entity, reducing glare and helping you to see more clearly.

Polarized lenses were originally designed and created for fishermen and watersports because of the high amount of glare the water produces. They have since gained popularity with skiers, hikers, and other outdoor enthusiasts because of their ability to help you see clearly in difficult lighting situations. They can also be great for driving.

Polarized sunglasses are also great for people with recent eye surgeries as well. Where polarization has issues is when you are looking at LCD or LED screens. You may notice that they interfere with your ability to see these screens clearly.
Subscribe to our newsletters