10 Best Tifosi Sunglasses Reviewed
last updated
Jan 17, 2019
Sunglasses are an excellent addition to your favorite running
caps
or
visors
, and Tifosi is one of the best brands out there when it comes to running sunglasses. It's very important that runners protect themselves from the additional
UV rays
they are exposed to, and the best Tifosi
sunglasses
will do just that! Unless you are always running at night, it's essential to have a good pair of running sunglasses that is worth the investment,
rain
or shine. The list below of the best Tifosi products currently on the market will provide you with effective, durable, and affordable options to choose from if you are looking to get your own
protective pair
of high-quality glasses sunglasses!
In a Hurry? The test winner after 14 hrs of research
Dolomite 2.0
Why is it better?
Interchangeble lenses
FotoTec option available
100% UVA protection
Vented lenses
Affordable
Several color options to choose from
Durable
Adjustable fit
Shatterproof lenses
In a
Hurry? Editors choice:
Test Winner: Dolomite 2.0

17
Researched Sources
1510
Reviews Considered
14
Hours Researching
15
Products Evaluated
Style
Features
Durability
Protection
Value
By Default
In Depth Review Top 10
Dolomite 2.0
Core
Davos Race
Slip Wrap
Alpe 2.0
Synapse
Swank
Podium Shield
Tyrant 2.0
Pro Escalate
Table of contents
Criteria Used for Evaluation
Other Factors to Consider
Frequently Asked Questions
Sources
10 Best Tifosi Sunglasses


Interchangeble lenses
FotoTec option available
100% UVA protection
Vented lenses
Affordable
Several color options to choose from
Durable
Adjustable fit
Shatterproof lenses
Not the most stylish design
The Tifosi Dolomite 2.0 sunglasses come highly rated among all sunglasses this year. They're versatile, durable, and come at a great price--what's not to love!
Read more
Fit and Style
These sunglasses have adjustable ear and nose pieces for a more customizable fit. They look like athletic sunglasses and come with interchangeable lenses for biking and running. The Hydrophilic rubber on the nose and ear pieces make them slip-resistant and extend their life by preventing any UV damage.
Durability and Quality
The frames of the Dolomite 2.0 sunglasses are made of Grilamid TR-90, which is why they are so lightweight and durable. This material also prevents any UV damage from occurring, which makes them a great option for runners and bikers. They also have polycarbonate vented lenses--this makes them shatterproof and prevents any fogging from forming. They come with interchangeable running and biking lenses and there are Fototec options available as well. They provide 100% UVA and UVB protection from the sun and come in 7 different color options.
Cost and Value
This option is cost effective and holds its value. They are built to last and provide excellent protection against the sun's harmful rays.


Polarized polycarbonate lens
UV protection set at 100%
TR-90 Grilamid nylon frame
Secure FIT
Cost a little more for a very good pair of sunglasses
This Tifosi product is a stylish pair of sunglasses, giving secure and stable wrap-around FIT which is further enhanced through the nose and ear hydrophilic durable rubber to ensure non-slip. Light-weight glasses at only 27 grams and built with high tech performance in mind, the frames can bend without breaking and shape back to give a very secure FIT.
Read more
Fit and Style
A secure FIt is guaranteed with the stylish and comfortable sunglasses. The bridge section of the sunglasses sits securely and measures 16 millimeters, which allows for a snug FIR over the bridge of the nose. The temple hugging arms are 123 millimeters in length and wrap securely for a firm hold, the glasses are at a height of 4' and the overall width is 7'. The sturdy, stylish frame has a degree of flexibility while holding firm and the frame is built to house polycarbonate lenses which are optically decentered and shatterproof.
Durability and Quality
Durability is given through the use of a tough but lightly flexible TR-90 Grilamid nylon frame, this frame will not break when the glasses are dropped or accidentally knocked against a hard surface. Two high-quality lenses with a height of 35 millimeters and a width of 35 millimeters.
Cost and Value
A little higher in price than other standard Tifosi sunglasses, making it a great long-term pair of glasses.
Durable
Hydrophillic rubber
Adjustable
Several color options
Bendable
Polarized
100% UV protection
Some users don't like the fit
The Davos Race Tifosi sunglasses have quickly risen to the top of the list among runners. They are durable and meant for running and outdoor workouts.
Read more
Fit and Style
These sunglasses provide a secure fit that ensures they won't fall off. They utilize Hydrophilic rubber in the ear and the nose portion of the sunglasses--to further ensure no slippage occurs when you start to sweat. The nose and ear portions of the sunglasses are also adjustable, thus customizable, to provide you with the right fit. Their metal frame comes in several and color option and you can choose from three different color/style frame options.
Durability and Quality
These sunglasses are highly durable and built to last. They have metal frames, composite lenses, and utilize Grilamid tr-90--which allows them to bendable as well as increases their resistance against UV and chemical damage.
Cost and Value
These come at a mid-range price when compared to others on our list. Still, they are well worth the price and are as good as pick as many more expensive products.
Versatile
Hydrophillic rubber
Secure fit
Comfortable
3 interchangeable lenses
100% UV protection
Polarization options
Breathable
Glare guard coating
Not as durable as many other options
The Slip Wrap sunglasses are highly versatile and effective glasses for runners. They are a little higher in price but well worth the investment.
Read more
Fit and Style
These are pretty sporty looking and provide a snug and secure fit. They also have a flexible fit that allows for optimal comfort.
Durability and Quality
As far as durability these won't break easily. They are composed of a plastic frame and plastic lenses. They also come with 3 lenses--so you can pick and choose depending on the day's conditions.
Cost and Value
These are above average in price, but definitely worth it. Consider it an investment into long-lasting and well made sunglasses.

Sleek fit
Shatterproof
Comfortable rubber nose and ear padding
More stylish and subtle
Variety of colors and styles
Not adjustable
Smaller size that may not fit everyone
Non-polarized
Plenty of running sunglasses are made with functionality in mind, but the Women's Alpe 2.0 sunglasses have an added element of style and may be a better choice for those in need of smaller frames.
Read more
Style and Fit
Less bulky than other running sunglasses might be, these frames are built to be sleek and fit smaller faces. They are stylish without sacrificing practicality.
Durability and Quality
These frames have a wraparound fit and shatterproof materials, complete with rubber nose pads and earpieces to prevent slip.
Cost and Value
Although these are slightly more costly than other sunglasses on this list, this product from Tifosi will certainly get the job done. That being said, it may be better on your wallet to find a different pair for your casual sunglasses needs.


Lots of color options
Affordable
Adjustable fit
Come with 3 interchangeable lenses
Some users reported they were too small for their face
Not polarized
Not only are these sunglasses affordable, but they are also highly versatile and incredibly durable. They feature a sporty look and come in several color options so you can personalize them to your liking a bit.
Read more
Fit and Style
These sunglasses feature a no-slip fit thanks to their hydrophilic rubber ear and nose pieces--which are also adjustable for a more customizable fit. They definitely look like sporty, athletic glasses and have a sleek design. You can get them in 6 color options and will find that they are pretty stylish.
Durability and Quality
They are incredibly durable since they are made of Grilamid tr-90. This allows them to be flexible, virtually unbreakable and helps protect them from UV damage--which is especially important.
Cost and Value
These are really affordable and worth more than their price.


Affordable
Lightweight
Comfortable
Lots of color options
Hydrophillic rubber
Secure fit
Shatterproof
Durable
100% UV protection
Glare Guard coating
Some don't like their fit
These are pretty much one of their most affordable sunglasses--but they definitely do not disappoint! These snuggles are lightweight, comfortable, and stylish--and perfect if you are on a budget!
Read more
Fit and Style
Like many other options, these glasses are made of Grilamid TR-9--making them bendable, flexible, and capable of providing a snug and secure fit. They come in lots of color options and even work well for everyday wear!
Durability and Quality
These sunglasses also utilize hydrophilic rubber on its nose and earpieces. They are also shatterproof and highly durable.
Cost and Value
These are really inexpensive in comparison to many other Tifosi models. For that reason, this is an excellent impulse buy for casual individuals as well as serious runners.


100% UV Protection from sun rays
Frameless sunglasses allow you to see what's around you more easily
Adjustable ear pieces for a non-slip fit
Comes with 3 lenses
These protective shades from Tifosi are a perfect pair of running sunglasses that provides you with non-slip features and is adjustable for a comfortable fit.
Read more
Fit and Style
Its non-slip features and adjustable fit around the nose and ears help these sunglasses to provide comfort and stability in all the right places.
Durability and Quality
The Escalate SFH glass lenses will be quite durable. You'll enjoy the ease of each frame type having a notch system that fits into frame. Just move the arm up onto the notches until it clicks into place. Easy Peasy! Runners that use these are quite satisfied with the quality, and most find the lenses easy to change.
Cost and Value
Considering the qualities these sunglasses posses, the price of these is actually quite reasonable. It may not be the cheapest product, but it certainly gives most competitors a run for their money.


Adjustable ear pieces allow for a comfortable fit
Lenses allow decent air flow
100% UV protection of sun rays
3 interchangeable lenses
Nose piece may not be comfortable to some users
An interchangeable pair of non-slip sunglasses that repel water and sweat with the right lens.
Read more
Fit and Style
These will be a quite comfortable pair of running sunglasses.The nose and ear pieces are adjustable and bendable providing you with the comfortable fit you desire. Most runners found these Tyrant 2.0 Wrap sunglasses to be quite comfortable, but a few did note that the nosepiece required some adjusting.
Durability and Quality
The Tyrant 2.0 wrap sunglasses are quite durable and made of quality materials.The pliable TR-90 construction allows for bendability.
Cost and Value
The Slip Wrap sunglasses are quite inexpensive in price. Pick up a few of them for less than the cost of a typical high-end pair for sunglasses that will last you for several seasons!


Framed and frameless options
Lightweight
Stylish
100% UVA and UVB protection against the sun
Pricey
Glass lenses
Nonpolarized
These are one of the pricier Tifosi sunglasses, but they are also one of the more stylish. They are durable and built to last--so if you are looking for a pair you can use long-term then these may be a great pair for you.
Read more
Fit and Style
These sunglasses feature a sleek design and although the frames only come in white and black, they are still really stylish. They come with three different lens design options--it just depends on your needs and style preferences--there is a frameless option as well!
Durability and Quality
These sunglasses feature nonpolarized glass lenses. The framed pair is much more durable, however, we won't go as far as to say that these are shatterproof like other Tifosi sunglasses on our list.
Cost and Value
These are definitely a pricey pair. While they are durable, they do use glass lenses, so they can shatter. If you often break or throw your glasses around we don't recommend them given their price tag.
Criteria Used for Evaluation

Style
When shopping for sunglasses, there's plenty of shapes, colors, and styles to choose from. On top of the endless variety of looks, there's plenty of different sizes and fits. It's important that you're able to find a combination that will fit your personal sense of style and fit on your head! Some frames are adjustable, sporting moveable, non-slip nose and ear pieces so they fit snug. Other frames might have a wrap-around shape, allowing them to easily fit most wearers. Keep a look out for features like these, especially if you aren't given the opportunity to try on a pair of sunglasses before you buy.

Features
Non-Slip Fit
We made sure to listen to real world user feedback when it came to running long distances in their Tifosi sunglasses. We know how annoying it can be to fumble with sunglasses or other pieces of running gear while you are trying to focus on your stride and breathing. It's important to always go to runner feedback when it comes to properties like these. We are happy to report extremely high marks on the hydrophilic rubber that is found on the nose and ear sections of the eyewear and it's ability to stick to the testers as they ran.
There are Tifosi models of our buying guide that have adjustable ear and nose pieces. Tester feedback demonstrated that even the pickiest of wearers really enjoyed the ability to adjust their fit and were more than happy with the comfort levels of the eyewear. Being able to make slight adjustments make the sunglasses feel as if they are molded just for you.
Fogging
You may notice that most Tifosi eyewear models feature a small opening on the sides of their lenses. That hole is actually an air vent that helps to improve air circulation and prevents fogging. This is one more thing that really separates them from other manufacturers, and a welcomed addition to runners that constantly find themselves removing their glasses to wipe the fog off. It's quite amazing how such a tiny, little addition can have such a big impact.
Extreme Contrast
By far, there is nothing more impressive about putting on a pair of Tifosi sunglasses than the sharpness that you immediately notice. Objects that are off in the horizon look crisp and detailed while the amount of glare from the entire environment is practically eliminated. When running, this translates into a safer and more aware runner. User feedback was off the charts when comparing the contrast levels with their standard eyewear. Just slip them on and you will notice that these are more than just typical sunglasses.
Bendable, Flexible Frames
Have you ever owned eyewear that was too tight while you wore them? Tight eyewear presses down on your temples, which can be extremely distracting and even cause headaches with prolonged use. Tifosi makes sure that your sunglasses are snug yet comfortable by provided cutting edge material for the frame construction. They have used Grilamid for its ability to give the right amount of bendability, making each pair a custom fitted piece. This is why testers were more than happy to make the switch over to Tifosi.

Durability
Sunglasses are an essential piece of gear for any runner, so when choosing a pair you'll want to make sure that they are made of materials that will stand up to rugged routines and the test of time. If you have to constantly replace your shades because of scuffs and scrapes, the cost will add up and you'll find yourself wondering why you spent the money in the first place. Lightweight, shatterproof materials will help you stretch your dollar and keep your glasses going and going, as well as keeping you comfortable. Non-slip nose and ear pads can help secure things in place, preventing drops and keeping your run from turning into a balancing act. UV resistant and Polarized lenses will help protect you and the lenses themselves, minimizing the fading effects of the sun. All these things and other various perks and features can all make or break your choice in sunglasses.
All Tifosi Sunglasses are extremely durable and get high marks for their ability to last. If your are an outdoor enthusiasts that finds themselves on the toughest of runs, or are just a little clumsy, you may want to consider picking up a model that feature shatterproof lenses. These will be the most rugged sunglasses that Tifosi has to offer and they can take pretty much anything that you can do to them. From high drops to being tossed in a full running bag, these glasses will make it out unscathed.

Protection
First and foremost, all the selections found on this guide contain one hundred percent protection from UV rays. In addition, they all meet the highest frame and lens safety standards in the industry. The frames and lenses found on all Tifosi eyewear are meant to take spills and be put in harm's way and keep the runner as safe as possible by not breaking into tiny little sharp pieces of material. Tifosi is very serious about protection, and they have a trusted track record in the running world for good reason.
Polarization and UV Protection
For runners, this is one of the most important qualities that their sunglasses should have. These will protect you from both UVA and UVB rays. Sunglasses that are just tinted or colored are not necessarily UV protected, so you'll want to find out for sure whether or not a pair of sunglasses is UV safe before purchasing or wearing them.

Value
Cost is more than just the flat price of a pair of sunglasses, it can be the overall value you'll get out of the pair after you purchase them. Plenty of sunglasses are low cost but will break easily or won't protect you from the sun's rays. It's important to take into consideration all of the benefits and perks a particular pair of sunglasses might provide and to compare that to the price as a whole. Are you getting your money's worth? Are you paying for something that won't hold up? Or are you buying sunglasses that will make you glad you spent the money and leave you feeling like you stole them?
Expert Interviews & Opinions
Most Important Criteria
(According to our experts opinion)
Experts Opinion
Editors Opinion
Users Opinion
By Default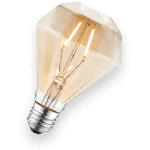 Consider The Warranty
Sunglasses, whether they're made for running or just for casual streetwear, will often come with the option of purchasing an extended warranty. This is a good idea for more expensive models, but you probably shouldn't bother if the cost of the warranty is equal to or more than the base cost of the sunglasses.
Polarized or Not Polarized?
If your eyes are sensitive to glare from the sunlight, it might be a good idea to look into purchasing sunglasses with polarized lenses. However, if you spend more time staring at a phone or computer screen, you won't want to use polarized lenses since they can interfere with the display.
Other Factors to Consider

Advanced Features
If you know that you like to have several options, consider a pair or Tifosi's that come with 3 pairs of lenses that can be interchanged. This way, you can have all the customization that you like. In addition, it will also be a greater value as it's like getting the pairs of sunglasses and different looks for the price of one.
Frequently Asked Questions
q:
Q: I have a well-known brand of standard sunglasses; aren't those good enough?
a:
Not really. In the running world, all gear should be specialized, and other than your footwear, nothing is more crucial than having a solid pair of sunglasses. Focusing on the run is important and when your wearing designer sunglasses that are meant for leisure, they will be uncomfortable and not give you the fit you need. You want purposely designed eyewear that will allow you to whip your head around without flying off your face.
q:
Q: I wear prescription glasses; are these sunglasses out of the question for me?
a:
Absolutely not. In fact, check our buying guide for the options that are specifically designed for use with popular prescription lens inserts. In fact, going this route will give you the most customized prescription glasses that you can find.
q:
Q: Does buying a more popular brand mean a more reliable pair of sunglasses?
a:
Some brands gain popularity because of their reliability, but this isn't always the case. It's always a good idea to stick to personal experience, real user reviews, and buyer's guides like the ones on Runnerclick to find the best product for you. Just because you see a big brand name there's no guarantee that it comes with reliability.
Subscribe to our newsletters