The 10 Best Long Distance Running Shoes Reviewed
last updated
Nov 19, 2018
Are you searching for a great pair of Long Distance Running Shoes? If so, you've come to the right place! Check out the highest rated shoes 2018 has to offer, let us help you outweigh their Pros and Cons, and learn about what to be aware of before buying a pair in a store!

Anyone who has been running for a decent length of time can tell you that long distance runs are their own beast with their own unique challenges and pitfalls. And with any challenge in running there are shoes that are designed to meet it.

A shoe for a long distance run like a marathon or triathlon needs to be able to provide consistent comfort and support. After three, four, and then five hours they still are able to keep your feet cool and blister free. You need a shoe you can put on at the start of the run and trust that you won't regret it by the end.

We know that each person's feet are unique and have their own personal needs. That's why on this list you will find not only a high quality of shoe but also a wide variety of shoes to meet the needs of our readership. You will also find an explanation of our process so you can be certain we look at all the possible considerations when making our selections.
17
Researched Sources
1780
Reviews Considered
15
Hours Researching
Size
Support
Comfort
Terrain
By Default
In Depth Review Top 10
Brooks Adrenaline GTS 18
New Balance Vazee Pace V2
Nike Air Zoom Pegasus 34
Saucony Ride 10
Saucony Cohesion 9
Newton Motion V
Asics Gel-Nimbus 19
Nike Zoom fly
Asics Gel-Kayano 24
Adidas Adizero Adios 3
Table of contents
Criteria Used for Evaluation
Other Factors to Consider
Frequently Asked Questions
Sources
Best Long Distance Running Shoes
1

. Brooks Adrenaline GTS 18

Provides excellent support and stability
Full-length BioMoGo DNA midsole for true-to-your-foot cushioning and bounce
Lightweight
Breathable
Removable insole for added comfort customization
Great style
Lots of color options
Expensive
Some users don't care for the heel drop
Previously on the top of this list was the Brooks Adrenaline GTS 17, and its new and improved model—once again—does not disappoint. The support and stability this shoe provides are perfect for long distance runners who need to pack in the miles without having to destroy their feet in the process.
Read more
The BioMoGo DNA combined with the removable molded foam insole provides an adequate amount of cushioning and comfort to make your runs steady and easy.
These shoes are also very lightweight (which is sometimes difficult to find in a support shoe) and durable. They are highly breathable as well, thanks to mesh and material they are composed off.
2

. New Balance Vazee Pace V2

Affordable
comes in many color options
Helps increase your speed
Comfortable, ROCLITE outsole
X-LOCK System to secure your foot properly
Adjusts to your natural movement
Foam is too thin for some users
The New Balance Vazee Pace V2 Running shoes are some of the best available. They are excellently priced and help you increase your speed without sacrificing your comfort or stability.
Read more
The use of the Adapter web met-cradle allows the shoe to adjust to each individual's foot's movement and the X-LOCK system properly secures your foot and provides added stability.
These shoes are lightweight yet comfortable. They have a ROCLITE outsole that increase the overall durability and life of the shoe.
3

. Nike Air Zoom Pegasus 34

Lightweight and durable at the same time
Very comfortable
Reasonably pricing
The shoes could have more cushioning
These shoes are perfect for long distance runners who stay on the roads or treadmills. They are comfortable, breathable, and will help you keep going.
Read more
he upper is made with Flymesh so this boost the breathability. Other features increasing air flow are small perforations in the toe box. Unique design of the outsole with hexagonal lugs make the traction and grip even better. The pricing is very reasonable considering the quality, the price also depends on the color. There are also reflective stripes to make you more visible while running.

Comfortable
Very responsive
For some runners, cushioning was too thin
The next shoes on our list are Saucony Ride 10. These shoes are breathable and boost air circulation within the shoe.
Read more
These shoes are highly durable and allow for optimal shock absorption. They provide excellent protection, a secure fit, and great responsiveness. While these shoes are pretty durable, they aren't a great option for trails or technical terrain.


Lightweight
Quick-dry mesh for breathability
Sock-like fit for comfort
Thick midsole support
Good heel support for security
Other long distance runners can sometimes be clunky, large, and heavy. The Cohesion 9 offers a comfortable ride and remain lightweight.
Read more
They're some of the best long distance running shoes because they're light enough to keep you going, but at the same time, they're supportive enough to prevent pain and injury. They are highly rated in terms of comfort and support.


Comfortable
Breathable
Lightweight
360 degree reflectivity
Contours to your foot
Some don't like the color options
Newton is not a well-known company, but their Newton Motion V shoes have managed to gain a position as some of the most recommended long distance running shoes. Newton is a company based in Colorado, and they are slowly but surely gaining traction in the running world.
Read more
hese shoes are lightweight, breathable, and comfortable. They utilize a 4-way Stretch mesh Metatarsal Panel in order to contour to your foot and adjust to your individual needs.
Its secure fit, durability, and 360 degree reflectivity make this shoe a great buy that won't disappoint.

The anti-bacterial sockliner prevent unpleasant odor
The outsole is very durable
High-quality shoe
Shoes may not be appropriate for people with wide feet
If you want to push yourself to the limits while running long, distances, you will definitely need firm shoes with comfortable cushioning. ASICS Gel Nimbus with FlyteFoam Midsole technology provides very responsive ride with high level of cushioning.
Read more
The cushioning provides the durability alongside with DuraSponge outsole. Runners said that the shoes are very comfortable thanks to the upper and they fit like a glove. It makes your feet more secure and adds stability. Special mesh material doesn't irritate your skin. Runners said that the shoes could be little more breathable. These ASICS shoes will be great for over-pronators, these neutral running shoes also have Guidance Trusstic System Technology adds to the stability. The price of these shoes is relatively high but this quality running shoe is worth testing
Engages certain leg muscles 4% less
Decreases your long distance time
several color options
unisex design
Zoom X cushioning
Carbon Fiber insert
Great stability
Steep Price
Some users report it could provide more support
Some prefer it as a racce day shoe
These are definitely the most expensive option on our list, so if you aren't looking to spend a pretty penny than these may not be the best shoes for you.
Read more
They are made for both long distance and speed, so if you are looking to improve your race time than these are the shoes for you (especially perfect for race day).
The Zoom X cushioning is highly favored by its users--making it one of the most comfortable options available. Nike also features its' carbon fiber insert--which they claim to help you finish your marathon in sub 2.
They allow for minimal muscle usage theses shoes allow for--they allow you to use quads, calves, and shins 4% less than in other shoes. This allows you to comfortably increase your speed and comfort without sacrificing stability and support.

Breathable
Excellent moisture management
Great shock absorption
The Asics Gel Kayano 24 is on of the best options for you long distance runners--they are comfortable, breathable, and provide you with the support and stability you need.
Read more
Thanks to the Asics Dluid fit these shoes provide a secure and comfortable fit. They are a great option for overpronators and provide excellent breathability and support. Their DuoMax technology stabilizes your ankles and help ensure you get the shock absorption you need.
10

. Adidas Adizero Adios 3

Lightweight
Comfortable
Breathable
Adequate cushihoning
Great traction
Rubber outsole
Responsive
Typically there aren't a ton of Adidas shoes that hit the top of the line or highest rated lists, but the Adidas Adizero Adios 3 running shoes have become popular among marathoners and long-distance runners. They are lightweight and come with an adequate amount of cushioning.
Read more
The shoe's rubber outsole increases their overall durability and traction--making them a shoe worth investing in because they are long-lasting and can hold their own outside.
These shoes are also highly responsive and have great shock absorption. This allows them to be an excellent long-distance option because it avoids the problems that arise when a shoe does not have the capability to do these two things.
Criteria Used for Evaluation

Size
Among the key factors when choosing any gear is the size of the gear. Does it fit? Long distance running shoes are not exceptions. The fit of the shoe to feet is very important. When running for a longer period or distance, the fit can either make the run worthwhile or can also make an athlete regret the experience. Apart from discomfort, bad shoe sizing can cause the athlete to minor accidents and injuries on the feet. If the running shoe is too big, it will allowance of the feet to slide back and forth while the athlete is on the run, easily causing blistering on the feet and the runner can even fall down while on the road since he can easily knock something due to instability. The situation is worse when the running sneaker of an athlete is smaller. The compression of the feet can cause damages to bones and veins in the feet, leading to internal complications or blisters and scars on the feet. The discomfort is worse when the shoe is smaller. Aeration and breathability of the shoe cannot be sufficient. Besides the feet can get bad smell due to too much sweat produced and the features of the shoe destroyed. Some athletes though prefer having a shoe that is a bit bigger than their feet while others prefer having one that is just well fitting. Despite the preference, the shoe fit should not be to big or too small for the feet of the runner, especially on a long distance running.

Support
Athletes who want to concentrate on shock reduction on their feet while they run will definitely opt for running shoes that have very simplified cushion inserts in them. They also come with impressive flexibility and are very lightweight. Shoes with amazing cushioning are able to provide protection, to the feet of the runner against minor injuries like poundings and bruces that may affect the runner from doing his or her routines. Perfect running shoes for senior runners. Good shoe inserts are always lightweight and made of fabric and materials that are very durable, they should also enhance flexibility of the feet during workout. Though most are designed to help in dealing with pronation, the inserts can be very useful in dealing with different types of foot injuries and pains like a pain in the arch or runners who have plantar fasciitis. They are able to help the muscles around the leg to not feel exhausted or over worked. Another important factor is the arch support, it should be firm enough and will not be able o break down when you exert pressure on it during a sprint. There are other options of inserts that are more customized and provide same additional support and protection and cushioning. This is done by making the feet conform to the plastic after being warmed up.

Comfort
For any run to be considered healthy, the athlete must be comfortable in the running gears first. For a long distance runner, comfort is more crucial because the athlete will be on the road for a longer period. In case the running shoe is uncomfortable, the athlete will have a very hard time concentrating on the run. Good cushioning and padding make the feet comfortable to run on. Other running shoe features should be well suiting the athlete for the run. Having a running shoe that is well fitting too adds up to comfort ability of the athlete. Some runners though prefer having sneakers that are a bit bigger than their feet while others prefer having one that is just well firing the feet. No matter the fitting preference of the athlete, comfort of the feet should be highly considered

Terrain
When selecting running footwear, it an important consideration to make sure the shoe fits the terrain of the runner, especially if it is a long distance runner. Our list contains the best of the best in trail long distance running shoes. Likewise, if you're going to be on the treadmill belt, or standard road running, make a selection that reflects that.
one should avoid doing a mistake of turning one running shoe into a "do-it-all" running shoe, especially for long distances. Cushioning materials and support foams take time to regain their "spring", so make sure you're not overdoing it on one pair of shoes. Seasoned runners typically keep a rotation of several active shoes to keep their footwear fresh.

Value
Just because you want a good long distance pair of running shoes doesn't mean you should not consider the price of the running shoes. Though we cannot deny the obvious fact that running shoes can be a little costly especially the ones that are constantly updated and are technologically induced. The price doesn't mean that it relates to the quality of the running shoes, though price might be a good considering factor. It's good to look into reviews that are given on a particular long distance running shoe before making a purchase. Running shoes are good investment that should be given great consideration before making the purchase.
Expert Interviews & Opinions
Most Important Criteria
(According to our experts opinion)
Experts Opinion
Editors Opinion
Users Opinion
By Default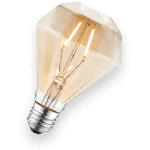 Really think about what you need for longer distance runs.
Sure, support is good, but the shoe you choose has to have the support that will last. Breathability is another one. Your feet will need to breathe when going longer.
Also, make sure the overall fit and comfort are as good as it gets. After all, if it's a race situation you can't just stop and change shoes.
Other Factors to Consider

Style
Style and fashion do also apply when choosing a long distance running shoe, especially to the feminine athletes. Most male athletes will prefer getting a sneaker that is simple with dull colors or a bit of color that is not too bright. Female athletes on the other side are likely to consider considering a running shoe that is stylish and trendy shoe. The style of the shoe influences the liking of the running shoe which leads to an athlete being comfortable in his or her running shoe. One should choose running shoe that are of his or her personal preference.

Stability
According to long distance seasonal runners, it's only after you've put a good amount of mileage into a running shoe that you realize how much cushioning and support level it had. Poor quality shoe padding and cushioning tend to loose their stability within a really short time, that is not the expectation of the runner. Good quality cushioning and padding need to be strong and able to sustain the runner for a longer period giving support and comfort to the athlete. It is recommended that the buyer to seek information from the staff of the stall where he is shopping for the shoes whether the cushioning is original and of good quality. One can also look at different reviews on how good quality padding look like. One can also look at feedback and questions from various different users that have owned or used the long distance running shoes and maintained the shoes'high activity level.
Frequently Asked Questions
q:
Can I use my old tennis shoes in my long distance running rather than purchasing new shoes?
a:
We encounter this type of question time and again. In theory, you can use the pair of shoes you already have or any old shoes. Its less of a requirement issue and more one of priority. If you believe you can deal with the consequences of making that choice then its a non-issue. The reason you would want to have a pair of shoes specifically for long distance running is so that your performance would be improved and not negatively impacted by the injuries and irritation you would have to deal with as a result of ill-suited shoes. Not using long distance running shoes if you have the option is simply just a very poor move and doing so goes against the advice of any seasoned runner you could ask.
q:
How often should you replace your running shoes?
a:
A long-distance shoe will simply have a much higher level of durability than other shoes. If they don't then it would be a brand that you should probably avoid in the future. Maintenance will also add to the life of your long distance shoe including resting after big races, airing, and cleaning. That all said, you are looking to replace your shoe every 200 to 400 miles based on your own personal assessment of its wear. We do not recommend keeping a shoe past 400 total miles of accumulated distance.
q:
I'm training for a marathon, between the distance and speed, which one I concentrate more on?
a:
A marathon is a competition, true, but the real challenge of a marathon is finishing. Focusing on distance training to start is probably wiser. You need to be sure you can finish the race before you can try to win it. Once you feel confident in your ability to complete the required distance with ease then you can work on your race time and start pushing for placement.
q:
How do I choose the right size of long distance running shoe?
a:
When you select the shoe think about the type of terrains which you will be on and types of weather in your chosen running locations, then factor in the traction, the breathability, flexibility, level of real protection, support and very importantly, be accurate on the shoe FIT.
While in a sports shop purchasing a shoe, do ask questions about the shoe, is it used for marathons, how good is it?
When buying a good pair of shoes online, use the key factors mentioned here and look at reviews about the shoe, this will point you in the right direction for selecting the best shoe for you.
Subscribe to our newsletters