Our Favorite Barefoot Running Sandals Rated In-Depth
last updated
Jul 19, 2019
The best running sandals are a perfect alternative to your favorite
running shoes
. If you have never used a pair of running sandals, then you know how great they are—and if you haven't, you are definitely missing out.
If you've never heard of running sandals, you might be thinking "what in the world?!" The best running sandals are perfect for high-impact running in versatile terrain. They are able to absorb shock, last you mile after mile, and keep you comfortable with each and every step.
Surprisingly, there are quite a bit of running sandals to choose from, so it can be pretty difficult to narrow down the best options you have to choose from. In order to help our readers, we have taken the type to research and review the best running sandals—so you don't have to.
Take a look below to learn more!
This is the best product on our list that is currently in stock:

Xero Amuri Z-trek
Why is it better?
Excellent flexibility
Easy on/easy off
Easy strapping
5000-mile warranty
No toe post
Comfortable straps
Zero drop
Anti-slip soles
Adjustable to individual comfort
Function well on land and in water
In a
Hurry? Editors choice:

Test Winner: Xero Amuri Z-trek

4
Researched Sources
1.2K
Reviews Considered
11
Hours Researching
15
Products Evaluated
Comfort
Style
Materials
Durability
Value
By Default
Our Favorite Barefoot Running Sandals
Extensively engineered for an ideal design
Excellent terrain grip
Comfortable straps
Anti-slip soles
Zero drop sole
Some runners are critical of the challenge of adjusting the laces.
Some runners feel the shoe runs is expensive for a sandal
Founded by the famous Barefoot Ted McDonald featured in Born to Run, Luna's Oso holds the top position on our list. Not only do they have the ultra-marathon (50 miles) example of their founder to endorse the product, but many marathon and ultramarathon runners also testify to the durability and appropriateness of these shoes.
Read more
Comfort
The super comfy nylon strapping system with the heel cushioning and the easy-grip soles make these very comfortable. The comfort improves with time as they conform to the natural shape of your foot.
Style
Available exclusively in black, the Oso has 13mm Vibram® Megagrip outsoles and Vibram® midsoles. The soles have 4.5 mm lugs to give you a secure grip on any surface and the shoes weigh only about 9 oz. They have a unique sure-grip footbed to hold the sandals to your soles.
Materials
Made of high-quality materials, these are definitely a great pair of sandals for those of you who love to run.
Durability
Made for long-distance runners, these running sandals are durable and built to last you for the long haul.
Value
These are quite pricey, but as it seems close to impossible to wear them out, the objective price must be compared to the subjective investment.



Excellent flexibility
Easy on/easy off
Easy strapping
5000-mile warranty
No toe post
Comfortable straps
Zero drop
Anti-slip soles
Adjustable to individual comfort
Function well on land and in water
Some runners find they dislike the slapping sound as the sandals strike the surface.
The standard size is not appropriate for wide feet.
The Xero Amuri Z-trek are half the price of our top pick in this category and offer many of the same benefits through very different design elements and using very different basic components.
Read more
Comfort
The anchor points are somewhat elevated to keep the straps off the ground and the entire sole has a subtle contour to enable the sandals to hug the sole of your foot.
Style
Available in three color combinations for both men and women, the Amuri Z-trek is a remarkably flexible, durable sport unshoe with 5.5mm rubber soles that enable excellent, natural running style and road read.
Materials
Xero uses rubber for the soles of the Amuri S-treks, rather than heavier, tire-like soles, for greater flexibility. These soles include technical elements including a slight toe curl-up for spring, modest arch support and a comfortable heel cup.
Durability
These are so light and comfortable you may forget you are wearing them. The sole holds to your natural sole as if it were just another layer of skin and the Z strapping system is soft and nearly weightless. These average about 6.9 oz. and feature zero-drop for natural posture support.
Value
At half the price of many running sandals, these are a good value investment.
Minimalist design
Very comfortable
Excellent for running
Versatile style
Easy to use strap closure system
Not as durable as other options
Run small
If you're familiar with this Vibram you know that they've helped to revolutionize the running shoe game with their minimalist, barefoot style shoes. This is their sandal offering and has the same high level of quality and good materials as their shoes but with a more open design. Users loved how comfortable they are but you should be aware that they do run large so you may want to order a size smaller than your normal shoe size.
Read more
Comfort
Users mentioned again and again how good these felt on their feet and how they could wear them all day. The design is great for helping your feet to remember their natural form and function.
Style
Most people either love or hate how these look. Most users like wearing them and even feel that they're suitable for more formal occasions than one would think based on their initial impression looking at them.
Materials
These are made from imported textiles and have a grippy rubber sole with a serrated knife style lug pattern.
Durability
Like most minimalist shoes these won't last as long as other options simply because of the design and thinness of the materials.
Value
Available at a pretty great price, these are a good first-time pair of running sandals.
4

. Vivobarefoot Achilles Sports Sandals



Heel cup
Contoured, anti-slip footbed
Zero drop
100% Vegan
3mm
Very flexible
Split toe
Protective toe caps
Removable nylon strap
Puncture resistant
Some people find the toe division with protective caps unattractive
The toe division requires a very large separation of big toe from the rest of the toes
You can identify Vivobarefoot by the cool red "V" logo placed at various strategic points on the shoes. These feature a 3mm sole, have a distinctive look. The Vivobarefoot Achilles Sport does not have a toe post, rather feature a wide separation between the first toe and the rest of the toes with toe caps to protect those delicate digits.
Read more
Comfort
Intended to anchor the foot into the footbed, the toe separation is irritating unless the division matches your foot ideally. The entire sole is curved up at the edge like a saucer and prevents small stones and sticks from intruding between your foot and the footbed.
Style
Offered in bright and brilliant colors or, of course, in black, Vivobarefoot Achilles feature the unusual toe separation with cap described above as well as a removable, nylon strap.
Materials
The over-the-foot strap anchor includes padding for comfort. The sole pattern is of hexagons enables foot movement in any direction.
Durability
The edge of these sole curve ever so slightly upwards preventing irritating intrusion of small objects under the toenails. These also leave a cool-looking imprint in moist or sandy soil like an ungulate.
Value
When these shoes agree with you, this is a great value. The toe division is not comfortable for many runners who must pass on this sandal, but for those whom it suits, this is a great shoe at a great price.
5

. Skechers On The Go 400



Extremely comfortable
Energy return footbed
Run true to size
Good support
Possible durability issues
They squeaked for some users
These are a great option for running and for people who'll be on their feet all day. These Skechers shoes offer the user a lot of support and have good cushioning. The footbed features energy return materials and they run true to size. A few users did mention that they experienced some squeaking, but it didn't seem to happen to everyone.
Read more
Comfort
This is one of the highest rated shoes on our list in this category. The energy return footbed and soft fabric lining of the straps help to ensure they'll feel good on your feet all day long.
Style
These are middle of the road when it comes to looks. They don't stand out and they won't make you look like a dork either.
Materials
These feature a rubber sole and textile straps. The straps have a fabric lining for comfort that feels very soft against the user's skin.
Durability
We did find a few mentions of people who experience the sole coming apart from the footbed after a couple of months of use. This didn't happen to everyone, but it wasn't an isolated incidence either.
Value
If you are on a budget, these are a great pair of sandals given the cost.



Dimpled footbed for anti-slip comfort
Puncture-resistant soles
5 mm sole
Strap cushioning and breathability
Curved sole for foot protection
Slight arch
Heel bed
The strap can be too springy for some
The toe post can feel uncomfortable
The Vivobarefoot Eclipse is attractive and Vegan. They feature 5mm, puncture-resistant soles as well as a perforated, cushioned strap. The strap is particularly springy, which some runners like and others feel impedes their running by allowing too much room between the foot's natural sole and the footbed.
Read more
Comfort
The dimpled, anatomical footbed keeps the foot from shifting in the bed in both moist and dry conditions. Vivobarefoot anatomical footbed contains dimpling for stability and comfort and the slight arch is a welcome addition.
Style
Intended as an all-purpose sports option, these have a fashionable edge to them while retaining their sporty construction. Available in attractive colors, these have a fun vibe but the anti-puncture sole and dimpled, anatomical footbed ensure their performance on the road and trail do not suffer because of their good looks.
Materials
Made of durable and high-quality materials, these are a great pair of sandals to invest in.
Durability
Really durable and built to last--great for runners looking for a long-term pair of running sandals.
Value
These are mid-priced action sandals and are durable and washable, a good price for these sandals.
Secure lacing system
Versatile design
PFC free materials
Excellent traction
Some users experienced durability issues
Somewhat expensive
These are a very secure option that can be used for running as well as water sports such as river rafting and stand up paddleboarding. They feature PFC free materials and have a very comfortable footbed and a great multi-directional lug system for traction. Users found them to be supportive and secure, but they do have a short break-in time and some buyers experienced durability issues.
Read more
Comfort
The EVA footbed keeps the user's foot feeling good even during all-day use. The secure lacing system also works well without being too tight.
Style
Personally, we like how these look, and users felt comfortable wearing them in a variety of settings. They're also available in 12 different color combinations.
Materials
We love that these are made from PFC free sources. PFC is an inorganic compound that doesn't break down and releases harmful chemicals into the environment. KEEN shows their commitment to our natural world by going the extra mile to make products without PFC.
Durability
This seems to be a mixed bag with these. Most users enjoyed a long-lasting experience with these, while several others had the strap system fail rather quickly.
Value
Although these are a little pricey, you will find these are one of the best running sandals out there.
Comfortable
Great traction
Secure, unobtrusive strap system
Rear loop for easy on and off
Some users feel this brand's quality used to be better
This is a solid option from an iconic sandal brand. They feature an extremely grippy rubber outsole and very comfortable footbed. The strap system works well to secure the sandal to the user's foot.
Read more
Comfort
This is one of the best parts of this product. The footbed is soft and comfortable but still supportive, and the strap system is very secure but won't bit into your foot so they're good for all-day wear.
Style
These are fairly average looking for this type of product. They only come in one color.
Materials
These feature imported textile straps. The rubber outsole is made from what the company calls Durabrasion rubber, which is their own proprietary rubber that has a lot of traction and grip but is also very durable.
Durability
Most users enjoyed long-lasting use from these but there were a few instances of early failure, mostly with the strap system.
Value
They are a little bit expensive, however.


Achilles tendon support
Arch support
Anti-slip sole
Comfortable straps
OOfoam footbed
Durable
The straps are not adjustable
The quality could be improved
Beyond encouraging the minimalist, exercise aficionados, Oofos takes the next step in this foot ware trend by creating a product that actually claims to encourage recovery. The molded, cushioned footbed of OOfos Original absorbs shock so every aspect of your gait can recover.
Read more
Comfort
OOfos cradles the foot for maximum comfort. Though a hybrid of comfort/recovery product and workout one, the OOfos anatomical footbed is a sweet, comfortable ride, cushioning the entire running mechanism for recovery and performance.
Style
Stylish to the point of loud, these are not low-profile. Oofos creates the footbed from OOfoam which is comfortable and maintains its cushioning over time.
Materials
Though more technical than many shoes on this list, Oofos 1" heel provides Achilles tendon support and the anatomical footbed is dimpled to prevent sliding in any direction.
Durability
Although these are not the most durable running sandals on our list, they will definitely hold up for you over time if you need a durable pair of sandals.
Value
These hit the mid-point for this type of footwear. If this is your style, these are a good price for an established, well-known product.



Molded EVA sole
Multi-directional lug pattern for excellent grip
Comfortable nylon straps
Straps adjust at two points for comfort and hold
Arch support
Slight heel elevation
Run narrow
Possible blistering issues with constant use
Atika Maya Trail is modestly-priced and is another example of the hybrid running design. They provide some arch and heel support while remaining flexible and comfortable. Not for the true blue minimalist, these shoes, designed for trails, hug the trail to prevent slippage.
Read more
Comfort
The molded footbed of the Maya is supportive and light enough, though far from a featherweight. The nylon straps are adjustable in two places and are blister-resistant.
Style
Offered in quite a few color combinations, none of the hues disguise the heavy-duty nature of these trail shoes.
Materials
When we enter the category of multipurpose hiking designs, we must exempt them from most issues of fashion and judge them on their practicality.
Durability
The lugs on the soles hold the trail effectively without passing any discomfort on to the soles of your feet.
Value
This is another adapted rather than designed product. The price is so affordable that they are worth trying in case they are a good match for you.
Criteria Used for Evaluation
Expert Interviews & Opinions
Most Important Criteria
(According to our experts opinion)
Experts Opinion
Editors Opinion
Users Opinion
By Default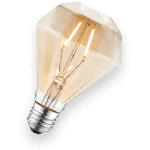 Are sandals right for You?
Running in sandals isn't necessarily for everyone. It takes dedication to change the way that you look at running shoes, and a little bit of adaptability. Running sandals definitely have a different feel and can take some getting used to.
Start with short distances
It is recommended to start out running short distances and seeing how your body responds. If you're sore the next day take some time off and try again. Build up to longer distances slowly.
Other Factors to Consider


Size
When it comes to anything you wear, you need to make sure you get the right size--and this is especially true for any type of footwear. When it comes to running sandals, you really need to make sure you get the right size because if they are too big or too small you can get injured while you are out on your run--so make sure you get the right size from the very beginning.
Sizing varies from brand to brand
Not all brands size the same--unfortunately. So, just because you are a size 7 in one brand, doesn't mean that you are going to be a size 7 in every brand. This is especially true for those of you who may have wide feet. If you are someone with wide feet, you will need to take an extra close look at the size you order.
Are you ordering online or in-store?
If you are able to go into the store you will be able to try on your running sandals and determine the right size for you. This is the best way to ensure your sandals fit you and that you can run properly in them. On the other hand, if you are ordering your running sandals online, you will need to make sure you measure your feet and refer to the manufacturer's sizing chart to ensure you are ordering the right size for you.


Bottom Line
At the end of the day, you need to make sure you get a pair of running sandals that fit your specific needs and work for you. While we rated each of the sandals on our list, at the end of the day, you are the only one who knows what is best for you--so make sure you take a look at the features that will work best for you!
Are they comfortable and do they fit?
The number one thing to look out for is that the running sandals you choose are comfortable! Your sandals won't work for you if they are uncomfortable, so make sure to pick a pair that will work for your foot type. Choosing the right size goes hand in hand with comfort as well, so if you are ordering online ay special attention to the size you order.
What materials is the sandal made of and does it hold up?
The materials and construction of your running sandals go hand in hand with the overall durability and life they will provide. If you want a pair of running sandals that will last you the long haul, make sure you look for those that are constructed of high-quality materials and take a look at what real0world users have to say about the sandals before you buy them.
Do you like the way they look?
Although the style of your running sandal is not the most important factor to consider, we know it is important for many of our readers to feel both stylish and comfortable. While most of the selection on our list are functional and minimalistic in design, some of them are available in several color and pattern options to choose from.
Are they worth the cost?
This is especially important for anyone on a budget! But, regardless of how much you can or can't spend, it's important that you invest in a pair of running sandals that will be worth it in the long run.
Frequently Asked Questions
q:

Can I really run in sandals?

a:

Absolutely. People have been running in sandals for thousands of years. The modern sandals on our list offer far more in terms of support and protection than what people have been using since the dawn of time. The caveat, however, is that because we've worn shoes for pretty much our whole lives our feet didn't develop with the natural strength, toughness, and flexibility that our ancestors did.

With some time, patience, and adjustment in types of footwear we can absolutely return to our feet the ability to walk, run, and play in much less constrictive footwear than you'd think possible.
q:

Can everyone run with these?

a:

It depends. As always, talk to your doctor to make sure that your health history allows you to go with us on this adventure, we would be pleased to know that it is okay for you. If you are currently injured or have a previous injury that causes you some constraints these may be tough for you to use.
q:

Which running surface can I run on?

a:

This depends on your experience and fitness level. If you are new to this type of workout, stick to the more leveled and smooth surfaces to help you work up to getting used to using minimalistic gear during physical activity. If you are experienced then you have more flexibility because your body is in tune with the feel of minimalistic running.

The materials that the sandals are made of will also play a role in determining the surface you choose.
q:

Will my feet hurt after running in sandals?

a:

That all depends on how quickly and intelligently you make the transition from running in regular shoes to a more barefoot style minimalist shoe. If you take your time and start with short distances at a slow pace, all while progressively reducing the supportiveness of your footwear you should be able to run in sandals or even barefoot without experiencing pain.

If you go too far too fast, however, yes, it's gonna hurt--even with the best running sandals.
Subscribe to our newsletters