Our Favorite Barefoot Running Sandals Rated In-Depth
last updated:
Mar 02, 2021
The best running sandals are a perfect alternative to your
favorite running shoes
. If you have never used a pair of sandals for running, then you know how great they are—and if you haven't, you are definitely missing out.
If you've never heard of barefoot running sandals, you might be thinking "what in the world?!" The best running sandals are perfect for high-impact running in versatile terrain. They are able to absorb shock, last you mile after mile, and keep you comfortable with each and every step.
Surprisingly, there are quite a bit of running sandals to choose from, so it can be pretty difficult to narrow down the best options you have to choose from. In order to help our readers, we have taken the type to research and review the best running sandals—so you don't have to.
Take a look below to learn more!
In a Hurry? The test winner after 11 hrs of research

Luna Oso
Why is it better?
Extensively engineered for an ideal design
Excellent terrain grip
Comfortable straps
Anti-slip soles
Zero drop sole
In a
Hurry? Editors choice:

Test Winner: Luna Oso

4
Researched Sources
1.2K
Reviews Considered
11
Hours Researching
15
Products Evaluated
Comfort
Style
Materials
Durability
Value
By Default
Our Favorite Barefoot Running Sandals
Criteria Used for Evaluation


Comfort
Running sandals should be just as comfortable as your favorite running shoes, so keep that in mind before you buy a pair.
The entire idea behind running sandals is to have a more connected feeling while you're running. A lot of extreme athletes enjoy running barefoot and swear that improves their performance under certain conditions. Naturally, you can't do this if you're running on rocky or difficult terrain. Running sandals get you a step closer to this without putting your feet at as much risk for injury.
They offer you a measure of protection while allowing you to get closer to a more natural state. New technological innovations surrounding footwear have made the creation of running sandals possible. The soles are thin enough to give you that barefoot feeling while still protecting your feet from repetitive impact.
This is a really interesting way to enjoy your run, and we've looked at a huge number of products to choose the best ones for your needs. On top of being trendy and functional, many of these running sandals are also incredibly stylish. Many runners report that barefoot running or running in sandals actually results in fewer injuries than running with more cushioned footwear.
This is because a person places less pressure on the soul of their foot when they're able to feel what they're running on. This has to do with an instinct to protect your feet from injury and the fact that you aren't pushing against a highly cushioned surface. Running sandals are also notoriously comfortable.
This is because of the freedom that they allow your foot and the breathability. The foot isn't being restricted in any way, and this actually changes the way that you absorb the shock. We looked at products that will offer you enough of a cushion to protect your feet while still keeping you firmly connected to the ground.
There are a wide variety of different running sandals, and we tried to populate this list with products that can appeal to runners at every level. The selections on our list are definitely the best running sandals currently available on the market--but when it comes to comfort, only you can decide what will work best for you.


Style
You should feel and look great in the running sandals you decide to get.
We've been transitioning to a more natural version of the style. In fact, Earthier products are incredibly trendy. This means that your running sandals aren't relegated to just the trail. You can also wear them when you're out and about for supreme comfort and mobility. The products that we looked at are highly fashionable and can appeal to your aesthetic senses as well.
This means that you can enjoy your favorite footwear just about anywhere. While style is not the absolute most important thing to look out for, we know our readers want to look great, so we considered the factors below when evaluating the overall style. Remember to prioritize your own personal style preferences before making your final decision.
Are they available in different colors or patterns?
Many of the running sandals on our list are actually available in a variety of colors and patterns to choose from. While many of them are neutral and minimalistic in design, you can still add your own personal flair with these sandals.
How are they constructed
As you can see, many of these sandals feature a functional design--meaning that when they were made what they would be used for was the primary priority of the company. These running sandals are first and foremost made to be good for running, the style came second.


Materials
The materials your running sandals are made of can make them or break them, so make sure they are constructed from high-quality materials.
Runners prefer that their footwear be lightweight. This helps with their performance, eases the stress on their knees, and improves comfort while running. Running sandals are the ultimate lightweight running footwear. They give you the option of using a product that has a thin enough sole to reduce the overall weight that's on your feet while running.
Every time that you take a step you're pulling up that weight. This requires additional energy and can place a good amount of strain on your shins and knees. The running sandals that we looked at are incredibly lightweight and can offer you a unique experience.
Thin soles
Here the question is how barefoot do you want to go or feel? If you want a minimalistic feel while running you want to achieve the thinner the soles, ensure that the soles are thin as this is exactly why you are looking for the barefoot sandals, but if you are a first-timer it is good if you go slow on the thin sole.
Try one that is about 8mm before going to the 5mm directly as this will give you the experience of what you are looking for. Thin soles, however, are the best for running sandals as there will not be the shoe feel in the sandals.
Flexibility
A great barefoot sandal should be very flexible as to allow your foot to move more naturally, the less weight of the sandal should be able to allow you this as you can move your feet as you want them to. Consider going for a thin sole too as this will increase the effectiveness of the sandals as well, flexibility is easy to achieve once you get the right pick of sandals.


Durability
We all want to make sure our running gear lasts us for the long haul, so we made sure our top picks were all durable.
This related to vast products and it's not a surprise the sandals also have this. Well when talking of durability of sandals, we mean the straps and the sole, the material of the straps need to be ones that can easily be worn and ones that last long and cannot break in the middle of your run as this can pose as a life-threatening problem.
As a runner ensure that you get sandals that have the right sole grip for the terrain you will be exposing them to, ensure that they are ones that can be used in every terrain and can conquer in most cases rubber soles are considered best as they have an amicable grip with them. They are able to be used to the best as they are durable. For the straps consider going for leather as they're comfortable and durable.
Before we rated each of the running sandals on our list, we took the time to research what real-life users had to say about each of the running sandals we considered for our list. This meant going through countless reviews and taking a look at how each of the sandals really held up to the test of time--after all, you won't really know until you put them to the test.


Value
Whether you are on a strict budget or not, you should feel like your running sandals bring true value to your life.
The value of the sandal is so much more than what their initial cost is. In fact, it is important to remember that just because a pair of running sandals are really expensive doesn't mean that they are the best. To determine the value make sure to consider the following:
What is your budget?
Although the price isn't the most important thing to consider, you will need to keep this in mind if you are on a strict budget. Some of the sandals on our list are a little pricey while others are more cost-effective--we made sure to include options that would work for everyone.
Do they offer all of the features you need?
To get the most of your running sandals, you need to make sure you get a pair that offers what you need. If you have pronation issues or require additional support, then make sure to prioritize those needs as you narrow down your top picks. Even the best running sandals won't work for you if they don't address your specific needs.
Expert Interviews & Opinions
Most Important Criteria
(According to our experts opinion)
Experts Opinion
Editors Opinion
Users Opinion
By Default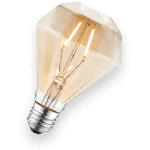 Are sandals right for You?
Running in sandals isn't necessarily for everyone. It takes dedication to change the way that you look at running shoes, and a little bit of adaptability. Running sandals definitely have a different feel and can take some getting used to.
Start with short distances
It is recommended to start out running short distances and seeing how your body responds. If you're sore the next day take some time off and try again. Build up to longer distances slowly.
Other Factors to Consider


Size
When it comes to anything you wear, you need to make sure you get the right size--and this is especially true for any type of footwear. When it comes to running sandals, you really need to make sure you get the right size because if they are too big or too small you can get injured while you are out on your run--so make sure you get the right size from the very beginning.
Sizing varies from brand to brand
Not all brands size the same--unfortunately. So, just because you are a size 7 in one brand, doesn't mean that you are going to be a size 7 in every brand. This is especially true for those of you who may have wide feet. If you are someone with wide feet, you will need to take an extra close look at the size you order.
Are you ordering online or in-store?
If you are able to go into the store you will be able to try on your running sandals and determine the right size for you. This is the best way to ensure your sandals fit you and that you can run properly in them. On the other hand, if you are ordering your running sandals online, you will need to make sure you measure your feet and refer to the manufacturer's sizing chart to ensure you are ordering the right size for you.


Bottom Line
At the end of the day, you need to make sure you get a pair of running sandals that fit your specific needs and work for you. While we rated each of the sandals on our list, at the end of the day, you are the only one who knows what is best for you--so make sure you take a look at the features that will work best for you!
Are they comfortable and do they fit?
The number one thing to look out for is that the running sandals you choose are comfortable! Your sandals won't work for you if they are uncomfortable, so make sure to pick a pair that will work for your foot type. Choosing the right size goes hand in hand with comfort as well, so if you are ordering online ay special attention to the size you order.
What materials is the sandal made of and does it hold up?
The materials and construction of your running sandals go hand in hand with the overall durability and life they will provide. If you want a pair of running sandals that will last you the long haul, make sure you look for those that are constructed of high-quality materials and take a look at what real0world users have to say about the sandals before you buy them.
Do you like the way they look?
Although the style of your running sandal is not the most important factor to consider, we know it is important for many of our readers to feel both stylish and comfortable. While most of the selection on our list are functional and minimalistic in design, some of them are available in several color and pattern options to choose from.
Are they worth the cost?
This is especially important for anyone on a budget! But, regardless of how much you can or can't spend, it's important that you invest in a pair of running sandals that will be worth it in the long run.
Frequently Asked Questions
q:

Can I really run in sandals?

a:

Absolutely. People have been running in sandals for thousands of years. The modern sandals on our list offer far more in terms of support and protection than what people have been using since the dawn of time. The caveat, however, is that because we've worn shoes for pretty much our whole lives our feet didn't develop with the natural strength, toughness, and flexibility that our ancestors did.

With some time, patience, and adjustment in types of footwear we can absolutely return to our feet the ability to walk, run, and play in much less constrictive footwear than you'd think possible.
q:

Can everyone run with these?

a:

It depends. As always, talk to your doctor to make sure that your health history allows you to go with us on this adventure, we would be pleased to know that it is okay for you. If you are currently injured or have a previous injury that causes you some constraints these may be tough for you to use.
q:

Which running surface can I run on?

a:

This depends on your experience and fitness level. If you are new to this type of workout, stick to the more leveled and smooth surfaces to help you work up to getting used to using minimalistic gear during physical activity. If you are experienced then you have more flexibility because your body is in tune with the feel of minimalistic running.

The materials that the sandals are made of will also play a role in determining the surface you choose.
q:

Will my feet hurt after running in sandals?

a:

That all depends on how quickly and intelligently you make the transition from running in regular shoes to a more barefoot style minimalist shoe. If you take your time and start with short distances at a slow pace, all while progressively reducing the supportiveness of your footwear you should be able to run in sandals or even barefoot without experiencing pain.

If you go too far too fast, however, yes, it's gonna hurt--even with the best running sandals.
Subscribe to our newsletters