10 Best Vivobarefoot Running Shoes Tested
last updated:
Mar 04, 2021
Vivobarefoot is known for its innovation in barefoot design. They make
minimalist shoes for any style
of runner, focusing on producing the most comfortable styles with the least about of substance.
If you are looking to transition into barefoot-style running, Vivobarefoot is the brand to look at. The 10 Best Vivibarefoot running shoes offer just enough to allow you to feel natural without completely damaging your feet. You have protection, durability, stability all while
feeling natural as you can in a shoe
.
Follow through the guide and check out the FAQs if you have any questions and check out our Criteria section as well. All this is shared so you can find the best Vivibarefoot running shoe for you. Making sure you know what you are putting your foot into will help you make a more educated decision.
In a Hurry? The test winner after 15 hrs of research

SG Lightweight Trail
Why is it better?
Fantastic traction
Very breathable
Comfortable
In a
Hurry? Editors choice:

Test Winner: SG Lightweight Trail

3
Researched Sources
1250
Reviews Considered
15
Hours Researching
15
Products Evaluated
Comfort
Stability
Durability
Terrain
By Default
10 Best Vivobarefoot Running Shoes
Criteria Used for Evaluation


Comfort
For runners, comfort is one of the most important foundations of a running shoe. Part of the allure of Vivobarefoot running shoes is the barefoot running feel they provide. So we focused a lot on this factor in our Vivobarefoot review.
Some of the shoes on our list offer things like removable insoles or breathable mesh layers. You'll want to be sure the shoes you're wearing are comfortable or you'll risk blisters, hotspots, and even sprains which will definitely put a kink in your regular running routine.
Barefoot running will help you develop a more natural gait and it will strengthen your foot muscles and tendons, just remember that this means it will ask a lot more from your legs and feet than your standard, cushiony running shoe. Vivobarefoot footwear has been called the closest thing you can get to being barefoot. That's because it really is.
There is not very much standing in between your foot and the ground, which will make you use muscles that you never thought you had. It's a process, so give yourself time, expect it, and go with shorter outings until you get used to it.


Stability
For runners, comfort is one of the most important foundations of a running shoe. Part of the allure of Vivobarefoot running shoes is the barefoot running feel they provide. Some of the shoes on our list offer things like removable insoles or breathable mesh layers.
You'll want to be sure the shoes you're wearing are comfortable or you'll risk blisters, hotspots, and even sprains which will definitely put a kink in your regular running routine. Make sure that while you are making the transition, you are staying aware of how your foot is striking the ground. While you may be used to a heel strike, while barefoot running promotes a forefoot strike.
As you make the transition, don't place too much strain on your Achilles, which will start to work more as you change your natural stride. This is why the idea of starting slow and maintaining shorter distances can't be emphasized enough.


Durability
If you want your shoes to last more than just a few months you need a pair that is durable and will stand up to your regular running routine. Depending on what the shoes are made for, some will hold up better when facing the outdoors.
Others are made with track running in mind and won't perform the same under more intense conditions. You'll want something that matches your expectations and that you can easily care for; good shoe upkeep can greatly extend the life of your shoes too!
Vivobarefoot shoes put plenty of care and consideration into the materials they use for their footwear, often preferring vegan materials. Better quality materials can mean a more durable and comfortable shoe, but they can also mean a higher-cost shoe.


Terrain
It's crucial to always listen to user feedback in regards to what their experiences have been with running shoe models across different terrain and running surfaces. This is because trying a shoe on in a department store or running shop will never give you a sense of how that running shoe will handle your favorite outdoor trail or the wet sidewalks of your local neighborhood. It's only after the running shoes see several real-world miles that one can make a determination.
This is why we listened to what runners had to say about the performance of the brand and we marked which models are perfect for outdoor trail running, and which are best for city and treadmill running. Making an educated selection before you buy will ensure that you get the running shoe that you were looking for.
Since most Vivobarefoot models fit about the same in terms of how they will feel on your feet and how they will strike the ground, the most important thing to keep in mind when making your selection is your running surface. Our buying guide is sure to list which models are intended for concrete, which are intended for trails, and which give you a nice mixture of gym workout and non-technical trail ability.
Remember to not make the mistake of choosing a "workhorse" running shoe that you use for all terrain, all the time. This will rapidly wear the shoe and could cause injury. Most seasoned runners keep a solid rotation of running shoes active at all times.
Expert Interviews & Opinions
Most Important Criteria
(According to our experts opinion)
Experts Opinion
Editors Opinion
Users Opinion
By Default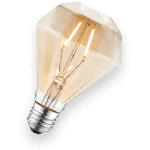 Stretch Before Running
Although you should always perform some basic stretches before engaging in any strenuous workout such as running, the need to prevent muscle strain and repetitive stress injuries is exacerbated when wearing minimalist, barefoot-style running shoes. In particular, the area of your body most at risk of becoming injured is the plantar fascia, so be sure to focus your flexibility exercises on that portion of your body.
Exercise Extreme Caution
Trail running is one of the most exciting and dangerous forms of recreational running. The danger is part of the excitement, but be sure to take proper safety precautions in order to avoid potentially life-threatening situations. Be sure to have some form of contacting emergency services and bring lots of water and food.
If you're new to minimalist running...
Go slowly. Your feet will adapt over time and that's just it, you've got to give them time. Try going for a few short runs at a slower than usual pace to help your feet adjust to the change. You may also want to alternate runs between minimalist shoes and your regular ones. Your feet have been learning how to be where they are for a long time so be gentle on them and they'll adapt.
Other Factors to Consider


Features
Maybe you came across this guide through happenstance, or perhaps you like the looks of the Vivobarefoot running shoes and said to yourself "let me check these out, they look pretty cool". Whatever the reason, make no mistake, you've found yourself right at the heart of the barefoot movement.
Yes, that's right, the eternal struggle debating whether or not modern shoe technology helps us by providing stability, or harms us by not letting our natural foot shape flex and splay and allow for proper muscle development. We're not here to take sides, or to sway you one way or another. We've set up this guide to help you along your way and to help you in choosing a Vivobarefoot running shoe that best fits you. Be warned, once you join "the tribe" of barefoot runners, you may never go back to modern running shoes again.


Advanced Features
We made sure to look for as much data as possible when it comes to the possible benefits of barefoot running. Sorting through user feedback and clinical recommendations, we found that there is evidence that barefoot running improves form. A senior researcher at Nike's Sport Research Lab found that barefoot runners engage more of their big toe and therefore display a better range of motion. This leads to a better distribution of pressure as the foot flexes and as the toes splay as they hit the ground. In fact, he also found that the toes automatically grip once they make contact with the running surface, thereby utilizing muscles that otherwise would remain dormant.


Protection
While the science is very new regarding this type of information, there is a lot of feedback within the running world about barefoot running's ability to prevent injuries and help better heal past injuries, especially in regards to the knee. Doctors already recommend that runners with knee issues stay away from footwear that is too cushioned. That's because a heavy heel strike can place additional pressure on the legs, which leads to more pressure on the knees. The theory is that barefoot running promotes a forefoot strike, which takes all of the pressure off, helping those with shin splints, IT Band Syndrome, and other knee issuesto name just a few. Our research turned up several runners that praised their switch to barefoot running, and Vivobarefoot running shoes in particular.


Style
Let's face it; these are some funky looking shoes. The best part is that there is a selection to match everyone's particular style. There are modern and sleek looking options that look like they've just stepped out of a time machine from the future. There are also some more classic looking, traditional choices for those who prefer to be more subtle. Vivobarefoot obviously took a good amount of time and spent resources on design and style. Don't forget that all models come in additional color choices once you click over to Amazon to make a selection.


Support
This company stands by its passion that supportive footwear does more harm than good and that it's their mission to spread the word. They believe that the hundreds of tiny muscles, tendons, and ligaments are hampered by too much support, so they lose their natural support and flexibility over time. This is clearly reflected in their footwear design that calls on your muscles to do the heavy lifting. Tester feedback shows that once the user is past the first two months of consistent use, they're feet and muscles start to successfully adapt.


Value
A more pricey shoe doesn't necessarily mean a better shoe altogether, but it can mean that you'll be getting more features and benefits with that cost. The more benefit you can get out of a pair of shoes for a lower cost, the more value they have. You want to be able to strike a balance between the cost and the quality of the shoes you're buying.
Frequently Asked Questions
q:

Are Vivobarefoot running shoes really that different, or is it all hype?

a:

There is no hype here. The company is extremely dedicated and passionate about their cause and see themselves as messengers on a mission to save feet everywhere. You can tell by slipping any of these running shoes on your feet and by holding them in your hand.

There is incredible attention to detail and solid, quality materials. They don't just look good, or make claims, they deliver and help users develop their natural footstrike, even correct heel pain for some. Take a look at what Harvard University had to say about barefoot running.
q:

Where can I find the best deal on Vivobarefoot running shoes?

a:

The reason that we team up with a major Internet powerhouse such as Amazon, is because their buying power can consistently beat any brick and mortar retailer, sometimes by up to 20%. Combine this by the hassle they save by offering free returns and you have a no-brainer when it comes to where to buy.
q:

What's the point behind this entire barefoot running trend?

a:

It's really quite simple. The theory is that overly cushioned and supportive footwear interferes with the manner in which your feet are "supposed" to work. The movement really started a while back when Christopher McDougall wrote a book titled "Born To Run" which debuted a previously unknown tribe that commonly run for 150 miles at a time like it's walking to the mailbox. The rest is history, as the barefoot movement has been gaining traction ever since and is now extremely popular the world over.
q:

Do I have to break in these running shoes?

a:

Put it this way: these running shoes will break you in. Seriously, we can't emphasize this enough. If you are coming from a high heal to toe drop, or from a very cushiony and plush running shoe, take it slow.

Walk for short distances, then run at a mild pace, then give your regular routine a try. Each time making sure that you are focused on your landings and how you're following through with your stride.
q:

What's the best way to start with barefoot and minimalist running?

a:

Slowly! Remember, you've probably been running and walking in regular shoes for most of your life and you need to gradually re-train your feet and help them to remember their natural form and function. Go for some short runs at a slower than normal pace when you get started. Take it easy and listen to your body.
Subscribe to our newsletters