Best Under Armour Running Shoes for Comfort
last updated:
Mar 04, 2021
Under Armour has earned a great reputation among athletes all over the world, and the best Under Armour running shoes are comfortable, protect you from injury, and can help to improve your performance. Because Under Armour has a very large lineup of shoes for both road and
trail running
, not to mention
cross-training
and just about any other activity you can think of, we made this list of the 10 best Under Armour running shoes to help you narrow down your selection and find the perfect shoe for you.
In a Hurry? The test winner after 12 hrs of research
Micro G Assert 6
Why is it better?
Breathable, lightweight mesh upper
Durable leather overlays provide support
EVA sock-liner for comfortable, custom fit
Great traction with strategically placed rubber covers on high impact zones
Micro G foam for soft landings, strong take-offs
Ultra-flexible
Affordable price
In a
Hurry? Editors choice:
Test Winner: Micro G Assert 6

8
Researched Sources
1400
Reviews Considered
12
Hours Researching
10
Products Evaluated
Comfort
Stability
Durability
Breathability
Value
By Default
10 Best Under Armour Running Shoes
Criteria Used for Evaluation

Comfort
One of the most important features to consider in your search for the right pair of shoes is comfort. Nothing matters more than liking the way your shoes feel when you are walking, standing, and running. That is why we focused on comfort above all else in this search.
Comfort is perhaps the number one most important factor to consider when choosing a running shoe. A lack of comfort can have a cascading effect that trickles down to areas you wouldn't think of. For example, if your shoes aren't comfortable you won't want to wear them. If you don't want to wear them you won't go running. If you don't run you'll get out of shape, have a heart attack, and then who will be there to feed your dog? So please, just buy comfortable shoes because we don't want starving dogs on our conscience ok?
All joking aside, comfort really is super important, so here are some questions we asked of each product as we were making our list: do these shoes provide an adequate amount of cushioning? Are there advanced design features they have such as seamless ankle cuffs and uppers that lessens irritation? Is there added support in strategic places? These are important things to know when you are looking for a good shoe.
We looked at these factors and more to help you determine which Under Armour shoes on our list are the most comfortable. It's also important to note that trail running shoes by nature aren't quite as comfortable as dedicated road running shoes because in order to get the necessary torsional multi-directional stability necessary to keep your foot in place as you navigate variable terrain, shoemakers have to add features that provide this stability, but come at the cost of the soft, flexible comfort of a shoe designed for just road running.

Stability
A good pair of shoes will also provide you with the stability you want and need to get the most out of your runs and workouts. At RunnerClick, we know how important stability is to a safe run and that is why we chose this as a key factor to consider as well in our search.
The type of running you do determines a lot of how much stability you need in a shoe. Trail and other off-road runners will need more stability than people who just run on the road, but this stability usually comes in the form of added weight and less flexibility.
Another factor to consider when choosing a new pair of Under Armour running shoes is your arch type and whether you are an over or under-pronator, or a neutral runner. These things greatly affect the way you run and also affect which type of shoes are best for your feet. Your local running store can analyze your feet and gait and help you choose the right pair of shoes for your feet.
We looked at the stability that each shoe on this list offers the runner and assigned it a score to help you select a pair that best meets your needs. So remember, if you're an over-pronator who lives to run on rocky, variable terrain, you're probably going to want a shoe with as much stability as possible, whereas if you're a dedicated road runner who never steps off the pavement and you have a neutral foot position, you're probably best served by a shoe that sacrifices stability for comfort and lightness.

Durability
After your investment you want your shoes to last as long as possible so it is important to find a pair of shoes that have the durability you are looking for. From the soles to the upper fabric design we looked for shoes with superior durability and construction.
No one wants to constantly have to replace their sports shoes because they wear out quickly. They should last 300-500 miles before needing to be replaced. In order to help you achieve this mileage per pair goal, we did our best to select Under Armour products for our list that both have the features necessary to hold up for a long time under lots of pavement pounding, and the real-world customer reviews to back it up.
One of the biggest features that determine the durability of a shoe is the material of its sole and insole, and the quality used in its manufacturing, ie. how good the stitching is and what materials are used for everything from the laces to the type of thread or glue used to hold various parts together. The sole and insole are quite literally where the rubber meets the road in a pair of sports shoes, and therefore it's the place that's subjected to the greatest wear and tear. In order to be a durable shoe, it's absolutely essential that these parts are made of high-quality material, which is something that all the shoes on our list have in common.

Breathability
A good shoe is designed with decent air flow to keep your feet dry and cool even on the longest walks and most intense runs. Here at RunnerClick, we made sure to search the shoes we considered for our list and determine that they had adequate breathability.
Your feet need to be well ventilated to prevent overheating, excessive sweat, and skin irritation. Believe it or not, hot spots and blisters can be caused by too much moisture accumulating in your shoe, which can cause your socks to start to slip and rub against your foot, which can and usually does lead to dreaded hot spots and blisters. Select shoes that are made of breathable materials, like mesh, ranked highly on our list because they go the extra mile to help keep your feet cool and dry. Isn't that nice of them?
One of the cool things about Under Armour is that pretty much all of their shoes are breathable, with some being highly so. Under Armour got their start in the garage of a college student and walk-on football player at the University of Maryland. He was sick and tired of the team issued undershirts and shorts that he was forced to wear during games and practice, which merely soaked up sweat and rubbed uncomfortably against his skin causing chafing, swelling, and redness. So he started experimenting with modern, breathable fabrics, and lo and behold, Under Armour was born. Now decades later, their breathable beginning can still be found in every pair of shoes they make, and you get to reap the benefits.

Value
The final point that has to be carefully considered is the value of the shoes- the combination of the benefits and the price tag attached to the shoes. Our focus is one finding the best shoes that can meet your needs for comfort without breaking the bank in the process.
Budgets and prices are important to all of us, which is why we made sure to consider this as well. We made sure to include options for all budgets no matter how big or small, and we think you'll appreciate the options you have when it comes to selecting a pair of Under Armour running shoes that will fit like a glove without breaking your wallet.
Under Armour shoes aren't the cheapest running shoes on the market, but they're definitely not the most expensive either, tending to fall in the mid-range of products in this category. An interesting and important thing to note is that many Under Armour shoes vary by price based simply on their color. This is likely due to some pigments and dyes being more expensive than others, purples and reds are much pricier for the manufacturer to buy than greens and browns for example. So if you're looking at a pair of shoes, and they seem to fit everything you're looking for but the price tag feels just a little too high, consider selecting the same shoe in a different color. We know you had your heart set on the colorway of purple with red and yellow lightning bolts, but maybe you can just go for the green pair and save yourself a few bucks for a couple of beers after your intense run or workout.
Expert Interviews & Opinions
Most Important Criteria
(According to our experts opinion)
Experts Opinion
Editors Opinion
Users Opinion
By Default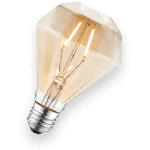 Sometimes convenience works
UA is a brand that is both decent for beginner to avid runners, as well as available all over the place. You can seriously find most of their models in many sporting goods stores, unlike some brands that tend to only be found at dedicated running gear shops or brand stores.
Measure your feet late in the day
To get the best foot measurement for choosing a shoe size, get your feet measured at the end of the day or a long run. Your feet swell while running or simply as you go about your day, so this will ensure you get an accurate measurement and don't end up buying a shoe that's too small.
Value over price
It is important to remember that the value of a pair of comfortable shoes is much more than the price tag attached to them. Investing in quality is always the best move and when you find shoes that are comfortable and have all the features you want and need, they become worth their weight in gold!
Other Factors to Consider

Flexibility
A flexible shoe allows your foot to move naturally. This helps keep the shoe comfortable, allows for toe splay, and encourages you to use your natural running form. Keep in mind that shoes designed specifically for trail running will be inherently less flexible in order to protect your feet and ankles from twisting awkwardly as you negotiate variable terrain.

Drop
Some runners require lots of cushioning, while others prefer having a lot of ground feel. The outsole and midsole of your shoe are the parts of the shoe that you will want to look at to determine how much cushioning your shoes will offer, and if it is the right amount for your needs. This is something that is really different and individual for every runner, and if you're unsure of whether you want something with a large drop or something more neutral we suggest visiting your local specialty running store and having them do a gait assessment so they can help you get a pair of shoes that's right for you.
Read also about under armour running shoes.

Size
The outsole and midsole of your shoe are the parts of the shoe that you will want to look at to determine how much cushioning your shoes will offer, and if it is the right amount for your needs. Try your shoes on after you have been on your feet for a while, like in the afternoon or evening. Your feet swell as the day goes on, and it is best to try on a new pair of shoes when they are biggest to make sure they fit. Trying on shoes in the morning puts you at risk for purchasing a pair of shoes that are too narrow for your feet. Under Armour shoes tend to run pretty true to size, but we looked at each pair and what reviewers had to say, then noted what they had to say about sizing in each product review.

Outsole
All shoes have outer soles which is where the tread is located. There are many different style sand designs that can be found when looking at tread patterns, types, depth, and coverage. Your unique wants and needs will dictate how much traction and tread you need in your shoes and what the outsoles should be like. Our team of researchers have tested the shoes in our list and have ensured that the soles are designed to provide the best traction possible. We know the importance of a strong and durable outsole design and made sure to consider this in our selection process.

Features
One of the difficult things about finding the right pair of shoes is that there are so many different features to look at and consider. Your own unique likes and preferences dictate what you would want in a pair of comfortable shoes but some of the most common features we considered in our search include: interior support, lacing systems, color and style elements, heel thickness, sole construction, upper fabric construction, and many more. We here at RunnerClick we tried to find shoes that have a range of advanced features and other elements that can make them more comfortable and desirable to you as a runner.

Visibility
The final factor we considered as we looked for some of the most comfortable shoes available to present to you, we considered the visibility factor carefully. Any active individuals who enjoy night time and early more night runs or who enjoys an outing in the great outdoors needs to have shoes that enhance visibility. It is important to be seen easily at all times and shoes that have colors that are easy to see or that have reflective features are a smart choice. We considered this feature as well in our selection and some o the shoes on our list can rank quite high for visibility among other key features.
Frequently Asked Questions
q:

Since comfort is typically a personal preference, what kinds of questions should I ask regarding comfort?

a:

You should make sure to ask about the cushioning, how much or little is provided, how much support is offered, and how much room the toe box offers. While considering these options its also important to note that sizes vary by brand so you'll want to make sure to have your feet measured and compare them to the sizes listed.

Comfort is a vital component of a running shoe because comfort and protection, stability and free from the risk of injury all work in conjunction. The first thought when looking to purchase a shoe is often how good is the cushion factor, but there is more to comfort than cushioning. We need to consider what other shoe features work in conjunction with cushioning to ensure stability and protection, cushion level is just part of the complex jigsaw of shoe technology used when constructing a high performing comfortable running shoe.
q:

What are some of the benefits of purchasing a running shoe based on comfort?

a:

Research indicates that buying a good running shoe that has the right amount of comfort can prevent injury.

With this thought in mind, we can look at price vs problem free running. The temptation to budget and buy an unknown brand of running shoes which are very low cost, look good visually and have a few features for suggested quality, is a strong temptation. However, are your feet really protected, do the features offer durability, comfort and genuine performance-enhancing capability? The answer is probably, "No" The shoes will not offer the type of foot protection against potential injury which is provided by reputable brands who have invested a lot of money into research to produce a high performing shoe. Saving a few dollars through purchasing a none tried and tested shoe brand has the potential to result in an injury which puts you out of running, cost time and money for treatment and recovery. Choose a shoe which not only offers comfort but also offers protection and stability. This means choose a tried and tested brand shoe.
q:

What should I do in the process of "trying" out a running shoe?

a:

Make sure when you try on a new running shoe, you actually run in it to test it out. Also, it's best if you try on the shoe at the end of the day when your feet are a bit more swollen.

While trying on the shoe, check that the toe box offers enough space for you to be able to move your toes but not so spacey that your toes will slide around and encounter friction and eventual blistering. Use this same approach to test the shoe for length and width, you want a shoe which molds and holds for FIT without creating friction. While trying out the shoe ask yourself if you get a feeling of secure FIT and stability? Does your foot feel protected, is there a sense of energy return, comfortable shock absorption and a good energy return together with a nice toe-off? Is breathability evident, do you feel that breathability feels comfortable and do you get a sensation that the shoe offers ventilation and your feet are not overheating? After trying on the shoe, your feet will speak to you, any aches, pains or odd sensations will be warnings to you about how good this shoe will be for you.
q:

How much time does it take to break in a new running shoe?

a:

If you get the right running shoe they shouldn't require any break-in time. They should feel comfortable with your first run.

Brand shoe makers invest ongoing high-quality investigative research into producing running shoes which require a very minimal break-in time if any at all? Shoes are tried and tested to ensure they meet high standards. If you purchase a shoe and you are experiencing problems with friction, blistering, lack of foot support or general overall foot discomfort it is very likely that you have a shoe which does not meet the requirements for FIT for your foot. This could be that your foot has a wide width, needs more or less arch support etc. Prior to buying a shoe, you should read shoe reviews which will give you clear criteria for what you need to look for in comparison to your own unique feet. Through reading reviews you will be empowered to make an accurate assessment for purchasing exactly the best shoe for your own needs.
q:

What are the best runners for flat feet or high arches?

a:

If you are flat footed you'll want to look for a running shoe that maintains your stability and or has"motion control". If you have high arches you'll want a running shoe that is flexible with a soft midsole that absorbs shock and is well cushioned.

If you are flat-footed or have high arch needs you should read reviews which will point you towards a list of criteria which you need to look for when choosing a shoe. Here are some very informative links for you to read so that you get the best shoe for your running requirements.
q:

How do I care for and clean my shoes?

a:

Cleaning your shoes properly can go a long way in extending their lifespan and can keep them fitting well and feeling comfortable for a long time to come. It usually is not a good idea to put them in the washing machine or dryer as the tumbling and heat can damage them. It is best to wipe your shoes down with a cloth after each run to remove dirt and debris and to clean the tread out to make sure no mud or rocks are stuck and damaging the soles. Take care of your shoes and they will help you enjoy your runs for a long time to come!
Subscribe to our newsletters