Best High Protein Cereals Reviewed and Rated
last updated
Sep 26, 2019
If you're on the hunt for the best high protein cereals, then you've come to the right place! Here we'll go over the best options currently available on the market, as well as the Pros and Cons and what to look out for before making your purchase.
It doesn't matter what type of athlete you are, to ensure your muscles recover properly you'll need to make sure you get the right amount of protein. This can be hard to do for some of you, even if you're on a keto diet, so
protein
cereals can help you hit your mark.
So, if you love cereal and need to make sure to give your body the protein it needs, the best protein cereals will help you do that. They're filled with essential vitamins, minerals, and nutrients as well—so they're a great addition to a healthy and nutritious diet.
Enjoy!
In a Hurry? The test winner after 9 hrs of research

Cascadian Farm
Why is it better?
OAT & HONEY GRANOLA: Made with organic whole grain oats and golden honey
Non-GMO
Certified Organic
Kosher with no artificial flavors or artificial colors
Value box with 6 16 oz. cereal boxes inside
In a
Hurry? Editors choice:

Test Winner: Cascadian Farm

4
Researched Sources
1.8k
Reviews Considered
9
Hours Researching
17
Products Evaluated
Compatibility
Taste
Texture
By Default
Best High Protein Cereals







OAT & HONEY GRANOLA: Made with organic whole grain oats and golden honey
Non-GMO
Certified Organic
Kosher with no artificial flavors or artificial colors
Value box with 6 16 oz. cereal boxes inside
Can run a bit high in sugar content
Cascadian Farm has evolved so far from their beginnings from a modest farm to an industry pioneer in organic farming.
This certified organic breakfast food is made with whole grain oats, pure cane sugar, sunflower oil, rice, honey, and molasses, as well as sea salt for a nice touch of sweet and a savory hint.
Read more
Compatibility
There is no junk in the formulation. The ingredients are all non-GMO and they come without being raised on synthetic pesticides so you aren't going to get any extra unnecessary harmful chemicals in your food when you eat this. It is wholesome and kosher filled out with nothing artificial or fake.
For a certified organic product, this bundle is on point as far as price. You are getting 6, 16 oz. boxes for one fair price.
This cereal should last you a long time for all your uses, in the morning for breakfast, over yogurt for a nice parfait, in a ziplock baggie for a quick snack.
Any way you use it you can enjoy it at home or on the go and you certainly will have plenty to go around for friends and family. Additionally, at 6 grams of protein per 2/3 cup, you are rounding out your meal with a decent amount of the macronutrient.
Taste
The best thing about Cascadian Farm high protein cereals is that they are available in a ton of different flavors, While they aren't riddled with unhealthy sugars, they are sweetened and taste great. You have unsweetened options as well, of course, and a lot of their selections are just as good as popular (but far less healthy) alternatives out there.
For example, the brand offers its version of cinnamon toast crunch, raisin brand, and cheerios. They feature different ingredients but they honestly taste just as good according to user reviews.
Texture
This is a semi-sweet and crunchy oat and honey granola. The whole grain oils and the pure honey come from high quality, organic sources. The honey is a natural sweetener that comes directly from the hardworking bees that each have to fly those little wings 55,000 miles and extract pollen from a whopping 2 million flowers just to make just one pound of the sweet syrup.







Great Taste
Less processed
Uses whole, rolled grains
5 grams of protein per 3/4 cup serving size
Can keep you regular
5 grams of fiber per 3/4 cup serving size
Post makes a Great Grains line that is full of whole grains, filled with natural fiber, and offers a decent amount of protein all in a crunchy, gritty mix. It also packs 5 grams of protein per a 3/4 cup serving.
Read more
Compatibility
Not only does this breakfast item taste pretty good, but it can do wonders for your digestive system. It can help with colon health and it is good for your cholesterol. It can very useful if you are having issues with diarrhea as the high fiber content can help you bulk up and get regular.
Some of the ingredients used include whole grain wheat, whole grain rolled oats, pecans, brown sugar, and wheat flour. The grains are processed by steaming, rolling, and then baking which preserves their nutrition and offers a great taste. This product is a less processed whole grain option that comes in a pack of 2.
Taste
If you prefer overly sweet high protein cereal, you will find that this one may not be for you. Although there are some sweetened options available, this cereal will appeal more to those of you who like bland flavors.
Texture
As far as the texture goes, this is perfect for those of you who love crunch cereals. Whether you like your cereal dry or with milk, you will find you can have this one, either way, you want to have it. For the most part, most users don't have an issue with the texture unless they naturally do not enjoy crunch foods.







Keto and low-carb friendly
2g net carbs, 4g fiber, 9 grams protein per serving size
Gluten and grain-free, no preservatives, no artificial sweeteners
Works for paleo, keto, gluten-free, and low-carb lifestyles
Sweetened with monk fruit and erythritol
Strong coconut flower taste
Pricey
A nice option for those on specialty diets like keto, paleo, low-carb, or gluten-free, HighKey Snacks makes a nutritious alternative to oatmeal. Using natural ingredients this can be eaten as a hot cereal to help you get up and get your body started to attack your day with energy and vigor.
Read more
Ingredients
If grains aren't your thing this high protein breakfast is based in seeds and nuts and has a bit of cocoa flavoring. Almond and coconut flowers are used to round out a good nutritional profile of 9 grams of protein with 4 grams of fiber. This will stick to your bones and slowly digest so you can feel satisfied for the long term after you enjoy yourself a bowl.
Easy to Make
It only takes 1/4 cup of boiling water with 1/3 cup of this keto product. Simply stir and in as little as 1-2 minutes you will have yourself a warm morning meal. You can also combine 1/3 cup of water with 1/3 cup of the cereal and microwave for an even faster meal.
Cost and Value
This is a pricey product however if you are on a restricted diet and have to watch what you are taking in, it is so helpful to have pre-packaged products available that meet your dietary requirements and can allow you some time savings. This product has the fiber, ingredients, and most importantly protein from highly natural sources that are easily put together for a meal in less than 2 minutes. It can be a very healthful, time-saving breakfast or snack.







A bundle of 6 -11 oz pouches
Almond butter with a super grain blend and a hint of cinnamon
Great as a breakfast, snack, topping to yogurt, or side dish
10g protein per serving
Gluten-free, no genetically modified Ingredients, 0g trans fat, kosher
Good source of fiber and whole grain, 100% whole grains, low sodium
Chunks can be very hard and gritty to break down
A whole and nutritious way to begin each busy day. Kind is full of sustenance, the 100% whole grains and a solid super blend of oats, millet, buckwheat, and quinoa will slowly digest and keep you full. It will keep the gas in your engine so you can feel good with no blood sugar spikes so your mood can be elevated and balanced as you go about your daily activities.
Read more
Compatibility
This is a company that mixes and makes nutritionally-dense ingredients who are derived from pure, natural sources. Whole nuts, fruits, and whole grains are used with no artificial flavors preservatives, sweeteners or anything fake and chemically derived.
Taste
Made with high quality, natural ingredients this mix is not only healthy and clean but it is yummy. The ingredients sourced are naturally nutritious and have a great texture and taste. This company believes that if you put good food into your body you will feel better because you are taking positive healthy actions and so that will work to help you interact with others in a more positive manner. Embracing the community is why they label themselves Kind.
Texture
This is a nice bundle of six pouches that is a bit pricier, but one purchase should last you through multiple breakfasts and snacks. The crunchy natural ingredients are tasty and this product is very high in protein at 10 grams, which is very appealing to anyone upping their intake.







Made with plant-based ingredients
Bite-sized biscuits
53 g of whole grain per serving; low sodium; low fat; Low saturated fat; 0 g trans fat; high in fiber; Vegan; USDA Organic; No Preservatives; Non-GMO Project Certified
Pairs well with dairy or nut milk, yogurt, and fresh fruit
Nice, crunchy texture
Doesn't have a ton of flavor
Can get mushy in milk
Kashi makes a wholesome and crunchy biscuit option that is full of whole-grains and sweetened with just a tad of organic cane sugar. You can eat this with or without milk, crumble to the top on yogurt, or mix with fresh fruit for a tasty breakfast and snack.
Read more
Compatibility
There is a good amount of fiber in these biscuits. It is low-fat, and non-GMO Project Verified. The ingredients are organic so you can be sure that there are no synthetics, fillers, and harsh chemicals used to bulk this product up. Pure cane sugar gives a hint of sweetness so this is not overwhelmingly sweet.
The price per each 16.3 oz box is fair in comparison with other brands on the market. The 7 grams of protein come in at the higher side and this offers an excellent source of fiber as well.
Taste
The texture is very pleasing, that crunchy and crispiness can be extremely satisfying. The hint of sweetness is not too much but just enough that if you need a quick pick-me-up to help you power through unhealthy cravings packing these with you at work or on the go can help you work through hunger or junk food cravings, especially for sweets.
Texture
When it comes to textures, Kashi cereal is available in lots of different options to choose from. you can get the crunchy selection that blends well with milk, the option that is more like mini-wheats, or (if you prefer granola) you can get Kashi's granola-like selection as well. Needless to say, you have tons of options when it comes to texture with the Kashi brand.







Comes packaged in a convenient, portable cup
Made with tart cranberries and crunchy almonds
Includes 10 grams of protein per cup
Cooks in 45-50 seconds in the microwave, just add water or milk
The container seems bigger than necessary
May need additions like nuts and fruit for improved taste and satisfaction
Although Quaker is known for their delicious oatmeal--they also have high protein oatmeal selections if you want to look into that as well00they also have delicious cereal. Quaker squares are packed with a good bit of protein to fuel your body and slow down the absorption of the carbohydrates in the cereal. This cereal tastes great and is one of the best options on our list in terms of texture.
Read more
Compatibility
If you are a busy person who is on the go and needs quick, easy meals, this is a great, convenient option for you. It is great for adults off to work, kids off to school, or for a snack in between activities. All you have to do is pour this delicious cereal into a bowl and add milk. Or, if you prefer, feel free to eat them straight out of the box.
Taste
Quaker has been around for many, many years. 135 years of making quality oatmeal breakfasts that are quality and have decent nutrition and taste. They are innovative to allow for options that work for families and the fast-paced modern times. They are consumer favorites for a reason, they keep up with the tastes and needs of the masses.
Texture
Unlike their ever-popular oatmeal selections, the oatmeal squares are not mushy. In fact, they are crunchy and delicious and can be best compared to Chex and mini-wheats when it comes to the overall texture of this cereal.







Crunchy Granola with whole grain oats, sweet honey, tart cranberries, and toasted sunflower seeds
A great snack, breakfast item, or crunchy topping for fro-yo, or yogurt
Contains soy and may have peanuts and tree nuts which is not suitable for those with allergies
Bear Naked is a very minimally processed granola. The tasty combination of grains and fruits provides nutrition and energy for your day. Whole grain oats, sweet honey, tart cranberries, and toasted sunflower seeds make up a nice mix.
Read more
Compatibility
Containing nothing artificial, no fake preservatives, no high-fructose corn syrup or artificial flavors. The 11.2 oz size makes it a nice full bag to pull from to be paired dry, with milk, or topped onto ice cream, fro-yo, yogurt, or fresh fruit. Yum! The bag is fairly priced and the taste is decent. It is easy to pack and take with you on hikes, picnics, for snacks, or as a quick breakfast. 11 grams of protein per 1/2 cup serving makes it a high protein source.
Taste
A 1/4 cup has 6 grams of protein, & 6 grams of sugar for a total of 15 carbs. It has a fresh taste and nice crunchy texture and while it is just slightly sweet it isn't overpowering at all. It is a great way to get more grains and protein into your kid's cereals, by simply mixing a bit of this with their cereals to start weaning them off high sugar, low protein junk brands and start to adapt their tastes to those that are much healthier.
Texture
The Bear Naked brand is known for its granola, but they also have delicious cereal. This cereal is really crunchy and delicious, so its texture resembles that of the brand's granola. So, if you want cereal you can eat with or without milk, this is a great way to go.







Weight-loss and diabetes-friendly
19 terrific flavors
12 grams of proteins, low carb
4 grams of fiber per serving with only 3 grams of sugar
Gluten-free
Can have a bland taste
These have a nice crunch, but they may be very hard to chew for some
Kay's Naturals offers a variety of different high protein products to choose from. They have a ton of snacks and desserts to choose from--but their high protein cereal is some of the best out there. If you want something that tastes like your favorite options anyway, you will love the healthy alternatives this brand has to offer.
Read more
Compatibility
All ages and lifestyles who choose to be healthy and active can enjoy this line of products. Even elite athletes like bodybuilders can benefit from these high-protein cereals. The elderly, children, vegetarians, and vegans can also enjoy healthy goodness. You can pack these with you on the go, take them to a picnic, pack them in the gym bag, or keep them in your office's desk and enjoy them when you need a quality pick-me-up. These embody clean eating never making anything using artificial preservatives, additives, or sweeteners.
Taste
If you want versatility, you will love this high protein cereal. It is available in a few different flavors to choose from and it is absolutely delicious. They are sweet and delicious, but not packed with sugar, so you don't have to worry about any unwanted additives.
Texture
Crunchy and delicious, this cereal is great for those of you who like something with an extra crunch with each and every bite. Most users don't have an issue with the texture this one has to offer, so you won't have to worry about it--especially if you don't have any texture issues anyway.







High Protein Granola with 12 grams egg white protein
2 net carbs
Gluten Free, Grain Free, Soy Free, Low Net Carb
Won't cause Bloating
Sweetened with monk fruit
The texture may not be pleasing for everyone
There is a ton of fiber that can cause intestinal irritation for some
A really well put together, healthy snack and cereal. Pro-granola is low-carb, very high protein and works for anyone on a keto or low-carb diet or anyone watching their weight. It is also a great breakfast or snack for athletes. If you thought you had to take cereal out of your diet, this product will allow you to enjoy it again.
Read more
Compatibility
An expensive snack, it is fairly tasty and made with top-notch ingredients for those who are watching their carbs and calories and trying to bulk up their protein intake.
Taste
Made with egg white powder, organic digestive resistant prebiotic tapioca fiber, organic pumpkin seeds, organic chia seeds, organic flax seeds, organic sesame seeds, organic unrefined virgin coconut oil, organic shredded coconut, cinnamon, organic vanilla extract, and sweetened with monk fruit. The ingredients are pure and natural.
Texture
If you are watching your carbs this is for you. Eat it dry right out of the bag or pour it in a bowl with almond milk and enjoy as a snack or for breakfast. The fiber will keep you regular and the low carb makeup won't weigh you down.







USDA Certified Organic, Certified Gluten-Free, Vegan, Non-GMO, and Kosher
There are no peanuts, tree nuts or soy
3 grams of fiber and 4 grams of protein per 1-ounce serving.
Light and crunchy puffs
Flavors are: Vegan White Cheddar, Sriracha Sunshine, Bohemian Barbecue, Far Out Fajita, and Pepper Power
The company gives back to local charities
Multi-packs may not come with all the flavor combinations'
Some flavors may be light on flavor powder
HIPPEAS is a newer company and brand that creates organic puffs made from, that's right, chickpeas. These are a healthful snack with a nice crunch and a variety of bold flavors. In a 1 oz. serving they offer 4 grams of protein.
Read more
Compatibility
This is a company that strives to make snacking healthy and fun and to give back in the process. They work with local charities that support the community. They are very transparent with their activities and you can check out the charities they partner with easily by going to their website where they are listed.
Taste
Those with allergies can eat these because they have absolutely no soy, nuts, or soy. Those who stay away from meats and animal products will appreciate the fact that they are vegan. They are a bit pricey, although if you are into the charity scene you may be interested in giving these a try knowing they can satisfy your cravings, pack some nutrition, all the while giving back.
Texture
These crunchy little puffs are made with all the right stuff. They are gluten-free, vegan, light, and you can pop them just as easily as you would popcorn. They come in pre-packaged baggies for easy portability and unlike popcorn, they have a nice protein and fiber profile. The taste combinations are unique so it is worthwhile trying them all.
Criteria Used for Evaluation


Compatibility
Ensuring you get a high protein cereal that is compatible with your needs is of utmost importance because you have to make sure it meets your needs. To work for you, your high protein cereal should taste great, give you the nutrients you need, and be something you look forward to eating every morning!
When it comes to compatibility, we all have our own needs and preferences--and, as you can see by our list of reviews, there is definitely something outdoor for everyone, no matter what it is you like. Before we chose each of the high protein cereals we decided to feature on our list, we made sure to see what they had to offer.
Doing so allowed us to rate them on how compatible they are--but remember, this is a general assessment and you need to make your choice based on which one is more compatible with your needs and preferences. To rate each of our top picks we took the following factors into consideration, and we encourage you to do so as well!
Keep up your fiber by enjoying whole grain options. Oatmeal, Cheerios, Wheaties, shredded wheat, raisin bran, and Kashi are examples of options that are higher in fiber.
Always think of the Rule of Fives is a good one to follow. Brands that have at least 5 grams of fiber per serving and less than 5 grams of sugar is the way to go.
There should be at least 3 grams of protein per serving in the brand.
Always read ingredients. The top ingredients listed are the ones that are most prevalent in the cereal, so when you see "whole wheat" or "wheat bran" as opposed to just "wheat", this is a good sign. "Whole" options are going to be very high in fiber and lack fat.
Steer clear of those products that list hydrogenated oils, artificial dyes or colors, and chemical preservatives as ingredients in any part of the ingredient list. Not one of these should be injected into your body as no one is an approved healthy food product for those looking to eat cleanly.


Taste
When it comes to the foods we eat, we all want to make sure they taste great--and there is certainly wrong with that. And, contrary to popular belief, it is not impossible to find healthy and nutritious foods that taste great!
If you need the sweet and you have a product that doesn't satisfy your sweet tooth, add some naturally. Fresh or frozen, fruit can help the texture and taste. If you really need that extra boost, you can try canned fruit as long as it is packaged in its own juice and not in a sugary syrup.
Some really tasty options are sliced bananas, frozen strawberries or blueberries, frozen cherries are really decadent, canned peach slices can also be a tasty addition. Low-fat dairy or non-dairy milk such as almond milk or hemp milk without any added flavors or sugars are a good way to drench your cereal in liquidy, creamy goodness.
If you really have to try to wean yourself off in steps, go slow and start mixing in healthier cereals with your preferred sugary types. Start with half-and-half and then start increasing the healthy cereal and reducing the sugary stuff. Before you know it you can develop a taste for the texture and taste of the healthier version and even develop a distaste for the sugary options.


Texture
Just like the taste, the texture is incredibly important--especially for those of you who have texture issues when it comes to the food that you eat. We tried our best to include options for every one of you, no matter how picky you are!
The texture is a very important part of the senses. It can determine if you will eat something or shy away. Even if you enjoy the taste, the texture can be off-putting for you and so you may decide not to eat a certain food because of it. Oatmeals make a great option for a hearty, stick-to-your-bones morning meal that will slowly digest in your system and give you full throughout the day.
However, the porridge-like texture is not agreeable for some people and so other options should be explored. Many of the healthier granolas and grain cereals tend to have a nice gritty texture that packs a serious crunch. This is not only generally nice for many palates but it also makes the dry cereal hold up better when in milk.
Those brands that tend to get mushy right away are not going to be the best option for someone who isn't into the "goop" effect. Those that can keep their crunch and hold up well to milk, by keeping their texture intact are going to be top-notch options for those who like that grittiness.
Expert Interviews & Opinions
Most Important Criteria
(According to our experts opinion)
Experts Opinion
Editors Opinion
Users Opinion
By Default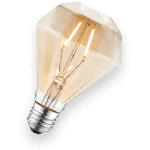 Taste
Taste is very important, especially since that can make or break if you like something or not. Some if not Most will have a very bland flavor before you toss it in the bucket try adding some fresh fruits, or a sprinkle of brown sugar or syrup.
A little bit can go a long way.
Other Factors to Consider


Materials
Some brands can look like they are healthy and put a healthy facade on their box that makes you think that they are a good option. It is always important to read ingredient lists and take a hard look at what the makeup of the cereal may be. Hidden sugars are everywhere. Knowing what to look for can save you a ton of grams of unwanted sugar into your diet.
Cut the sugar, you cut the calories, and we can all appreciate a lesser caloric intake. The use of fruits, nuts and flavor additions to cereals can be sources of added sugars. Dried fruits are going to have a more concentrated amount of sugar per serving than fresh fruit and with less fiber and water content, you can easily overeat dried fruit and take in an enormous amount of sugar.
Nuts and cereals that use "clusters" are often coated with sugar. When 'yogurt' clusters are used you can bet that is nothing more than fattening and high caloric oils. Oatmeal that has flavorings or cereals that are creamed with flavorings are going to be adding extra sugar and artificial, chemical flavorings to achieve that taste. profile.
Frequently Asked Questions
q:

What are some other good high protein breakfast alternatives?

a:

If cereal isn't your thing, or every now and then you like to mix it up, here are a few options to give a try. An egg omelet full of veggies and topped with lower fat turkey bacon or sausage makes a hearty meal. Keeping hardboiled eggs on hand isn't just good in the morning, it is a great snack and perfect complement to meals post-workout food option.

You can always use a mini-muffin tin to make quiches full of protein and veggies that freeze well. This is a huge time-saver and you can take a couple out to beat as breakfast or snack on during the week. A protein-packed smoothie with yogurt, protein powder, maybe a bit of fruit or nut butter can make a filling and refreshing morning drink that is easy to enjoy on the go.
q:

What's the deal with artificial ingredients?

a:

Artificial ingredients are going to be a big fat zero in terms of adding any type of health value to your diet. This not only doesn't add anything healthy but eating too much of them can cause health problems. So it is always best to simply steer clear of the fake stuff. It can be hard to find products that don't contain artificial flavors and colors.

These additives are used to help preserve shelf-life as well as make them look and taste more appealing. Here are some considerations to take if you are trying to limit your intake of these junk additives in foods:
Stay away from artificial sweeteners like aspartame, sucralose, and saccharin.
Avoid those ingredients with colors or numbers in the name, like "yellow no. 5." These artificial colors might also be listed as "E" then a number, like "E102."The fact that they have no real name, just a color, and a number shows their lack of purity and their presence of chemicals, there is no need for that in your diet.
You may see artificial flavors listed as "FD&C," or simply as "artificial flavors." That is pretty clear, and when you see this you will know for sure that these additives are just that, fake additives that you don't want in your diet.
q:

How can protein help me lose weight?

a:

While eating protein-rich foods alone will not be the only factor that can help you shed unwanted pounds, it is a start in the right direction. Here are a few ways protein helps and promotes weight loss.:

1. It is slow-digesting, so it helps you feel fuller for a longer period of time. It allows you to feel satisfied for longer so that you don't take in additional calories. Over time, if you are eating less because you are feeling fuller, you will be cutting a lot of calories and thus able to see weight loss as a result.

2. When you eat a protein-rich food with a carbohydrate-rich food, you got the formula down. You want to do this so carbs aren't digested quickly and absorbed faster into the bloodstream, oftentimes causing spikes in blood sugar. When protein is added, it binds with the carbs and slows down absorption into your stomach and bloodstream thus allowing for even and consistent blood sugar levels.

3. Protein is a "Thermogenic Effect Food" (TEF) meaning it takes more energy and thus your body burns more calories to breakdown protein than it does for carbohydrates and fats. Here again, more calories are being burnt just to process this macronutrient and therefore helping you expend more energy and lose weight.

4. Your body needs both carbohydrates and protein to utilized fats efficiently. When you have enough protein in your diet your body is fueled up to burn fat and preserve muscle.

5. when you have surgery, for women that give birth, or for those that workout and strength train, protein is essential. It is a crucial component to helping our bodies repair and rebuilds, as well as promote muscle growth. For those that are in the gym looking for gains, you won't be able to move forward without the addition of adequate protein to feed those muscles.
q:

What is protein?

a:

It is a macronutrient along with fats and carbohydrates. Its primary role is to building muscle mass. It is most commonly found in animal products, but it can also be found in nuts, legumes, dairy, and even in trace amounts in some vegetables. Macronutrients are essential to life. Every gram of protein contains 4 calories and the protein itself makes up approximately 15 percent of the body.
q:

How much protein should I consume?

a:

The Institute of Medicine recommends about 10 to 35 percent of your daily caloric intake from foods should be protein. The amount needed for each individual varies. Men and women need different amounts, those who exercise or strength train need to adjust, children need specific amounts, and the elderly have their own requirements.

A general rule for most people airing on the safe side is .8 grams of protein per kilogram of body weight. Athletes will need to use a different formula and will require much more. In general, most people should aim for 20 to 30 grams per meal, and if that seems like a lot to you, you are not alone.

Specifically, when it comes to American women, these individuals tend to intake nowhere near the needed amount which ultimately has extended effects beyond muscle mass but also can have a negative impact on hormones and metabolism. However, the best high protein cereals are a great way to combat this issue!
Subscribe to our newsletters