10 Best La Sportiva Trail Running Shoes Reviewed
last updated
Jul 21, 2019
La Sportiva is a small company making a huge footprint with their trail running shoes. In truth, the fact they are tucked deep in the Dolomite Mountains of Italy has given them some serious terrain-cred to work off of while designing their equivalents to
all-terrain tires for your feet
.
These 10 Best La Sportiva Trail Running Shoes are solid evidence of what La Sportiva is doing with running technology. They have managed to engineer trail running shoes that are light, rugged, arid plus some. And don't worry, they have you covered if the trails are littered in snow and ice.
After checking out our 10 Best La Sportiva Trail Running shoes, get a closer view of the brand with our FAQs and Criteria sections. You probably have a question that we have an answer too. We're confident you'll find what is best for you.
In a Hurry? The test winner after 20 hrs of research

Mutant
Why is it better?
Modern design
Extremely breathable
Extremely durable
Great protection
Sticky outsole that provides great traction and stability
Protective toe cap
In a
Hurry? Editors choice:

Test Winner: Mutant

4
Researched Sources
1310
Reviews Considered
20
Hours Researching
15
Products Evaluated
Comfort
Stability
Durability
Breathability
By Default
Our Favorite La Sportiva Trail Running Shoes


Modern design
Extremely breathable
Extremely durable
Great protection
Sticky outsole that provides great traction and stability
Protective toe cap
For some users they look ugly
Slightly on the heavy side for some super-fast runners
La Sportiva Mutant backcountry trail running shoes are a modern-looking trail running shoe that offers great cushioning and protection for your feet while offering enough air to keep them cool and dry. The outsole has been specifically designed to stick to everything, a major bonus for sticky and rocky terrain, and we love the shoe's durability too.
Read more
Comfort/Stability
These Mutants will provide you with top-quality cushioning for the terrains you have to conquer. They are perfect for harsher environments that other less durable shoes just can't handle. They will also provide you with amazing stability giving you the perfect platform to tackle those arduous and unpredictable routes.
Durability/Quality
These are very durable running shoes that will last you for a long, long time before they break down. The materials used are high quality and you'll really enjoy the reinforcement inside the shoe.
Value/Price
Perhaps the best aspect of the Mutant is its low price. They are seriously cheap considering the quality you provide. We challenge you to find a better bargain anywhere in the athletic shoe market
Comfortable
Breathable
Really durable
Robust enough for the harshest environment, La Sportiva's Bushido trail running shoes are extremely comfortable thanks to the synthetic materials used to make them. They're also vegan-friendly, which is a nice little bonus. And they're seriously lightweight. Not the flashiest item on our list, the Bushido is nonetheless ultra-reliable.
Read more
Comfort/Stability
A wide outsole offers great stability as well as traction, spreading your weight across a wider surface area as you run. The mesh offers vital ventilation properties and the in-built impact brake system is really valuable for those who have to endure a lot of sudden twists and turns on their trails.
Durability/Quality
The Bushido is one of the most durable trail running shoes on the market. The quality of materials used is top notch. They won't fall apart any time soon. Or any time late, come to think of it.
Value/Cost
Fairly expensive but not outrageously so, the Bushido is a great choice if you're prepared to invest a decent amount but don't want to really splash out.


Provides lots of support and stability
Great traction
Really comfortable
Highly durable
They may look more like Marty McFly's sneakers than something the average trail runner might wear, but the La Sportiva Crossover 2.0 GTX are extremely robust and the high ankle supports offer additional protection as well as stability. The lacing system is beautifully simple, and the best feature of all is the grip zone, specifically designed to help you negotiate snowy and icy conditions.
Read more
Comfort/Stability
The Sportiva Crossover 2.0 GTX offers amazing comfort thanks to its sturdy design, which grasps your feet just right. The shoes also offer great stability because of an outsole full of lugs that offer you a great grip.
Durability/Quality
These are very durable running shoes. The polyester mesh may look lightweight but it really does the job - and then does it again, and again.
Value/Price
While they are cheaper La Sportiva trail running shoe models out there but it really depends what sort of trail running you enjoy. If you look getting out there and slogging through the snow and ice, trust us - you'll love these.


High-quality materials
Great shock absorption
Brilliant on tough mountainous trails
Durable
A touch on the heavy side
Pricey
There's so much to love about the Akyra. Its air mesh offers great ventilation and its built-in shock absorbers are a real benefit to those who run on unforgiving surfaces or have to jump every now again (a common issue for mountain runners). The impact brake system further reduces the impact of any collision or hard landing.
Read more
Comfort/ Stability
This is one of the most protective shoes on our list. As we've said above, the Akyra coms with shock absorbers and an impact brake system, so you won't suffer from any sudden impacts. There's more cushioning in these shoes than in a penthouse suite at the Ritz; they're as comfortable as a trail runner gets, without being overly heavy.
Quality/ Durability
Users said that the shoes worked great on every kind of terrain--But we reckon they're particularly good for mountain runners, giving the cushioning and impact absorption system which come as standard.
Cost/ value
These may be a bit pricier than some other shoes you'll find but they're pretty durable and offer great value for money over the long-term.


Modern and colorful design
Vibram sole provides great traction
Great breathability
High-quality materials
Great support
Too heavy for some users
A bit bulky for some super-fast runners
Colorful, cutting-edge vegan-friendly... the Ultra Raptor is perfectly attuned to 21st-century life. And La Sportiva's high-class synthetic solution means the shoes feel amazing against your skin while keeping all that dirt, rainwater, and other nasty stuff. The Vibram Sole, which provides you with an amazing grip while running on trails and rough terrain, makes this a rugged as well as an eye-catching product.
Read more
Comfort/Stability
The ankle supports are designed to offer additional protection, managing your twists and turns and enhancing that locked-in feel which makes La Sportiva's shoes so popular. The softer materials are gentle on your feet, and the super-stable soles are the icing on the cake.
Durability/Quality
The Ultra Raptor is a durable running shoe that will last you for hundreds, if not thousands of miles.
Value/Cost
La Sportiva Ultra Raptor mountain running shoes aren't cheap, but like most products, in this range, the quality more than compensates.


Great traction
Lovely fabric
Water-resistant
Versatile
La Sportiva Wildcat 2.0 GTX trail running shoes are a major improvement on the first generation. The synthetic fabric and one-piece molded harness make for a seriously sleek design and the waterproof, breathable Gore-Tex membrane is great when you're slogging away in tougher running environments. An aggressive outsole gives you great protection and real traction in rocky terrain.
Read more
Comfort/Stability
The synthetic materials provide a lovely feel and the lacing system grips your foot just right. These shows will offer you amazing stability with their unique outsole.
Durability/Quality
These are surprisingly durable considering the materials used. They will last you a long time, and all the materials used are high-quality.
Value/Cost
Ok, these babies are a bit pricey. But hey, you gotta pay for quality, right?


Seriously good-looking
Well-ventilated
Great traction
Ultra-light reinforced uppers
La Sportiva Akasha trail running shoes are one of the most beautiful trail running shoes on the market. They feature a great combination of colors in a modern, sleek design. They are made of fabric and leather and well as amazing traction, as well as great comfort and support.
Read more
Comfort/Stability
These offer you great comfort and stability from La Sportiva's high-cushioned sole. The soft Frixion XT rubber outsole is designed to keep a suction-like grip even when things get really wet.
Durability/Quality
These shoes are very durable and will last you for hundreds of miles. Also, the quality of the materials is great. The leather is best known as a durable and long-lasting material.
Value/Cost
There aren't usually complaints about the cost of these shoes even considering their relatively steep price. The reason may be because of their beautiful design, or the STB technology that provides you with great comfort, or just the overall quality that they provide.
PROS


Good lacing system
Modern design
Mesh system offers great breathability
Offers great cushioning for your feet
Pricey
Outsole can wear out quickly by some reports
Designed to be abrasion-resistant and breathable, with leading-edge sweat-wicking properties, the Helios SR is great for those who love running or scaling rocky terrain. The shoes are packed with something called MorphoDynamic midsole technology, which keeps the shoes rigid and offers great edging capability, meaning they're effective for climbing as well as running.
Read more
Comfort/Stability
Ask any fell or mountain runner what they look for in their shoes and they'll probably all tell you the same answer: stability and rigidity. The Helios SR offers these qualities and the design offers genuine comfort, ensuring your feet won't suffer too much damage as you push yourself up that hill.
Durability/Quality
These are very durable running shoes, as they need to be. The materials used are high quality and users love the abrasion-resistant properties.
Value/Cost
Yep, these cost quite a bit. That's the only real downside we can see, to be honest. But given how long they'll last, they're certainly not a bad investment.



Nano-cell technology for protection and comfort
GoreTex to keep your feet warm and snug
All the padding your feet will need
Snug-fit
Versatile
If, like us, you're a bit of a techno-geek, you'll be drooling over these babies. Nano-cell protection, Gore-Tex surround technology... yep, we agree, the Primer Low GTX is a pretty cool pair of shows. Trail runners love nothing more than escaping from the hustle and bustle of modern life and going back to nature, but hey, there's nothing wrong with a bit of futuristic gadgetry innovation.
Read more
Comfort/Stability
These are really comfortable and great for your favorite technical trails. They will give you the support and stability you need.
Durability/Quality
Read the reviews online and you'll see that these bad boys are durable. Like, really durable. They'll stand up to the toughest terrain you can put them through and come out the other side.
Value/Cost
This is the one real negative we can find. The Primer Low GTX is an expensive pair of shoes. Right at the top of the price bracket. If it weren't for the price we'd probably have ranked it higher. Given the cost, we'd recommend you only go for a pair of Primer Lows if you're really into your trail running. If you're a budding athlete or a committed amateur, you won't find a better pair of shoes on the market.


Ultra-lightweight
Good to look at
Extra padding
Not as stable as some alternatives
If you have been looking for a very lightweight trail running shoe, this is it. The newest version of the Helios line offers a new lacing system as well as exta padding, yet it's one of the most compact and efficient shoes in this sector.
Read more
Comfort/ Stability
Users love the ultra-soft cushioning of the shoe, which makes it much more comfortable. The area of the heel is also very soft and it's designed to avoid causing blisters. These shoes will work better in colder temperatures although, for some users, they weren't breathable enough on warmer days. Because the shoe is so minimalistic, it won't offer the stability of some other members of the La Sportiva clan.
Quality/ Durability
Some users described these shoes as a "minimalistic shoe for trail runners". We must agree with this idea as you can really feel the ground. Although the shoe is lightweight, it will deal with moderate trails. Some runners encountered issues with drying while running on more wet surfaces but the overall durability was described as good.
Value/ Price
You can get these shoes for around 120 dollars. The price is good but it depends on what you look for. These shoes are rather for minimalist so if you look for something more rigid and for using on more demanding trails, you should look for something else. these will be perfect for trail races.
Criteria Used for Evaluation


Comfort
Comfort is one of the most important aspects of finding the right pair of running shoes. No shoe is worth anything if it hurt your feet and is uncomfortable to wear. Runners know how important it is to take care of their feet and finding a good pair of shoes is the first step in good foot care! Comfortable shoes have insoles that support the foot and cushion it against the impact of running and protects in all kinds of terrain and environments. All of the running shoes by La Aportiva are chosen because they are designed to be comfortable and supportive and easy to wear. These models are the best of the best and are great for runners old and new alike so if comfort is what you are after then these are the shoes you are looking for!
Not a lot of people are aware that La Sportiva operates from a small, 250-person factory in a mountain village in Italy. Beavering away in the heart of the Italian Dolomites, you can find their dedicated team of craftsmen and designers striving to maintain the company's outstanding reputation in the outdoor footwear market. With a focus on quality over quantity, there is no production quota, sales figures, or marketing team. The company's tradition and heritage are what make it one of the most respected names in trail running shoes. Let's take a look at some of their latest and toughest trail runners and what they can do for your next outdoor adventure.
While going through reams of feedback from real-world users, we found that La Sportiva has the highest customer satisfaction rate when it comes to comfortable toe boxes. From their mountain climbing shoes to their standard trail runners, testers reported the perfect combination of freedom and fit when it came to their toes. Given La Sportiva can test its products right in the heart of the Italian mountain ranges, it's hardly surprising the quality is so consistent.


Stability
Stability is also important when you are choosing the right pair of running shoes. When you run your foot and ankle take the brunt of the shock for every single step you take. That shock travels up you body and can affect your feet, legs, and back. Stability in your shoes helps you stay balanced and keeps everything in proper alignment as you run. The best shoes are designed to support your arches, keep your foot supported, helps reduce foot pain and fatigue, and to help you get even more out of your runs and workouts. Our shoes are all rated on stability and support so you are sure you are getting great running shoes that will serve you well and help you look and feel great while you run!
If you require additional stability, for example, make sure that you make a selection that is most similar to your road running shoe. According to user feedback, one of the first mistakes they made was choosing a trail runner without taking this into consideration. We've done our due diligence to mark the models that have additional cushioning, stability, and flexibility so that you can have all the information required to make a selection that is best for you.


Durability
Durability is a term used to describe the factors that lend to the running shoes being able to withstand the wear and tear of daily use. Some runners can really put their shoes through a lot so it is important to make sure the shoes you choose can handle what you are going to throw at them day in and day out. Durability comes down to the materials that are used on the shoes' design and there are two main places where durability comes into play- the soles and the outer layer. Soles need to be durable to handle the constant wear and tear of running, especially if you run on rougher terrains on a regular basis. He outer layers of the shoe need to be durable so it resists wear and tear from rocks and sticks and dirt that you will encounter while you are out for your runs.
The last thing that you want to worry about when your out on a trail run is the integrity of your footwear. No need to worry. Users of this brand have counted on their outdoor footwear for generations. Their trail runners are built to last and have been tested in the harshest of conditions. This ensures that when you find yourself in the middle of nowhere, you will have trail runners that you can count on to last as long as you do.
One of the best things about this brand is their lasting durability. You can wear them for the most extreme in outdoor activities and months down the line they will look practically brand new. While this is great, make sure that you are replacing them at the proper intervals. While standard running shoes last about three hundred miles, trail shoes are much more different in terms of longevity and a ton of factors are involved whetelltalethat determination. Most seasoned trail runners keep a log on time and miles that they put on their footwear. Look for too much wear on the outsoles as one of the most tell tale signs. Additionally, if they don't "feel" right, chances are they need to be replaced. Remember that cushioning, padding, and shock absorption all go downhill after two hundred miles of wear.


Breathability
Breathability is another important part of the shoe buying process and is something you really do need to consider. Breathability is how easily air flow is maintained through the fabric of the shoes while you run. When there is not enough air flow, your feet become overheated and the feet get hot and wet as they sweat. This causes more blistering and chaffing and also leads to bacterial growth and the dreaded sneaker odor. The best way to avoid all of these unpleasantries it to keep your feet cool and dry. Running shoes that have good breathability help your feet stay cool and comfortable even on the longer more intense runs and workout sessions. If you live in a hot climate or have trouble with hot and sweaty feet then breathability needs to b one of the key features you look for and all of these La Sportiva shoes have good levels of breathability to offer.
When we look at shoes we always look at breathability because it helps your feet stay cool and dry. Breathability and ventilation is important, especially during the warmer months, because it prevents blisters and chafing from occurring. Many trail shoes are a little less breathable because they need to be more durable--but that doesn't mean they need to sacrifice all breathability.


Value
The final aspect of your new running shoes you need to stop and consider is the value that they offer. Value is more than just the price tag you see and the final price you pay for your shoes. True value is much more than monetary investment, it is the benefits you get from wearing the shoes and the added features that enhance your performance, make your workout better, and that help you become an even better runner. You cannot truly put a price tag on comfort and your health and safety so investing a little more money into quality shoes now will more than pay for itself with comfort and protection for your feet. That is what the value and worth truly is and it is important to keep that in mind as you look for the La Sportiva shoes that are right for your wants and needs.
For some users, it's very important to find shoes that won't ruin their budget. Trail running shoes are those type of shoes that tend to be much more expensive than road running shoes. They're made of much more durable materials, they have also many additional features to provide a better grip and shock absorption. There are different types of La Sportiva trail running shoes and you need to be aware that the differences in price don't come from anywhere. The most expensive trail running shoes from La Sportiva are those who are also good for mountains. They're more durable and the snow isn't a problem. La Sportiva has also shoes for less demanding trails, this kind of shoe is, in general, less heavy but it doesn't provide the highest level of protection. La Sportive isn't very expensive brand and everyone can find something even if you need to tighten the belt. We've tried to put on our list both more expensive and less expensive products.
Expert Interviews & Opinions
Most Important Criteria
(According to our experts opinion)
Experts Opinion
Editors Opinion
Users Opinion
By Default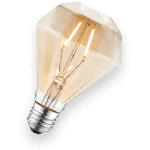 Lacing
Make sure when buying your shoes it's a good idea to also think about your lacing. It is what holds the shoe to your feet, doesn't it sound a bit more important? So be sure to consider the laces and if they are designed in such a way that you can easily get your shoes on and off as needed and that your shoes stay in place with that perfect fit from start to finish!
Don't judge a book by its over!
If something looks abnormal, or not your style, don't be afraid to try something new. This could possibly change your perceptive on a certain style or brand. Comfortability comes in all shapes and sizes so do not be too narrowminded and closedminded. The right shoe for you may not be what you are expecting and it might not be the same type of shoe you currently wear so be on the lookout for the best La Sportiva shoes and what they have to offer!
Other Factors to Consider


Features
Cross-checking what features represent what consumers are asking for is huge in finding the best La Sportiva trail running shoe. With all the current running technology, it's possible to make some serious all-terrain trail running shoes. From dry features that absorb moisture and prevent odor to vegan options with Gore-Tex Membranes, you can pretty much get a shoe that seems it was designed specifically to your foot.
Good features make a shoe stand out. We don't mean it "says" it has good features, but the features actually work to the highest standards. Moreover, think about the weather and the terrain and there is more than likely a feature out there that will fit your environment.
A stand out feature on any best La Sportiva trail running shoe is the Highly durable and soft rubber materials now being used on lugs that don't wear out on the pavement for great crossover options for those that do Ultramarathons. What's more, waterproofing that breathes better than some mesh is now a coveted option in the best trail running shoe models. It's pretty magical how La Sportiva is engineering their best trail running shoes, all while keeping them light and sturdy.


Protection
Trail running can be hazardous and any well-deserved brand design is going to reflect that in a trail shoe's engineering. Therefore, the best La Sportiva Trail Running shoes are loaded with protective features. Most hazards consist of rocks, small sharper objects, uneven slippery terrain that just cannot be avoided when trailing through nature.
Rock plates and drain holes and stellar traction is just a couple examples of what trail running shoes should offer. What makes the best trail running shoes, however, is the ability to have all this protective featuring while still offering flexibility, support and comfort that doesn't weigh you down; leaving anything out isn't an option if they are going to be the best.
Safety is extra in trail running design because it is necessary. It is also what a lot of features are designed around, which is why safety is a high ranked criteria for evaluation at RunnerClick. Moreover, keeping yourself protected and safer from terrain elements offers more time for enjoying the run and less time recuperating.
.


Terrain
If safety is what the best trails running shoes are designed around than the terrain is what they are designed for. Every single feature that is put into the best La Sportiva trail running shoes is there to be able to handle terrain at all levels. All those hazards we mentioned-- Rocks, sharp objects, etc-- shouldn't be a problem with the levels of tough protective material available nowadays.
Some of the strongest materials are going into these "all-terrain tire" designs, like GoreTex and Vibram and Bulletproof rubber; OH MY! Seriously making some tough trail running shoes that will last you longer than older models and keep you protected from injuries.
And how do they do it while keeping them feather-light?
We are sure there is a book out there somewhere that goes into the science behind all of this sneaker news but we'll take reviewer's and consumer's feedback as well. Make sure you always check the feedback, this is going to show you how well a product is honestly handling terrain compared to manufacturing marketing and promises. We're glad to say from all our research that LA Sportiva is proving to be a company of their word.


Water Resistance
Due to La Sportiva being in an all-weather, mountainous geographical area, they have been able to test water resistance thoroughly. However, water resistance means a bit more than just how well a trail shoe keeps the water out. Sometimes you want a well-draining shoe versus a necessarily waterproof trail shoe.
Water-resistance is great in rainy situations, however, most trail shoes are only ankle-deep, and well, rain comes from above. You also want to see if the best trail running shoes offer resistance paired with drainage. It is a possibility with today's designs, keeping the water from down under out and giving the weather a way to get out without letting debris in.
Furthermore, remember that Gore-Tex we mentioned before? This is where it comes into effect; Gore-Tex is truly durable and keeps water out. It is is used in truck beds and body armor and taking it to the feet has proven to be a huge step up for trail running shoes, keeping the best La Sportiva trail running shoes dry and feeling great even in some of the worst terrain and elements.
Frequently Asked Questions
Subscribe to our newsletters