10 Best Zoot Running Shoes Fully Compared
last updated
Nov 01, 2019
Whether you are a Zoot fanatic or are just checking out the brand, if you are looking for the best Zoot running shoes currently out there you have come to the right place!
Zoot has been around for over 3 decades now and there are plenty of athletes and runners that are loyal to the brand. The best Zoot running shoes stand out other models by the brand because they are really comfortable, durable, and designed specifically for runners. Many Zoot
running shoes
can be worn without socks and they also offer excellent cushioning to ensure that you get the support and stability that you need.
Take a look at the best Zoot running shoes and see if they are right for you!
This is the best product on our list that is currently in stock:

Ultra Kane 3.0
Why is it better?
Great flexibility
Excellent bounce
Good toe-off
Promotes a very natural foot strike and movement pattern
In a
Hurry? Editors choice:

Test Winner: Ultra Kane 3.0

4
Researched Sources
1.2K
Reviews Considered
13
Hours Researching
16
Products Evaluated
Shock Absorption
Support
Water Resistance
Durability
Value
By Default
Our Top 13 Favorite Zoot Running Shoes



Stylish
Breathable
Comfortable
Great support
Responsive
Cushioned
The Ali'l 16 model continues to be at the top of our list because it is still amazing. The newest iteration brings some new add-ons and improvements, but they are certainly just as comfortable and breathable as the previous version on our list. These running shoes look great and are a great pick for most runners!
Read more
Shock Absorption
If you want a pair of shoes that offer excellent shock absorption you will love these. Their dual-density foam ensures you get the rebound and bounce that you need and their additional cushioning is perfect for you heel strikers out there.
Support
As far as support, these shoes offer a secure and comfortable fit. They feature a 3D heel counter that allows for much quicker transitions and additional responsiveness. They also provide runners with excellent heel support.
Water Resistance
These Zoot shoes don't offer much in terms of water resistance, so don't expect them to not get wet.
Durability
Made of durable mesh and with a rubber sole, these running shoes are really durable and made of high-quality material—making them built to last.
Value
These running shoes are on the pricey side, but they are worth every penny!



Very good traction
Offer quick transition lacing system
Great support and rebound
Good for triathletes
A small amount of users seem to find these uncomfortable
The arch support isn't great
These have a mesh upper and a quick-lace system, which is handy if you value quick transitions. The midsole offers good cushioning while the shape and structure offer great support. The outsole gives good traction and rebound. These are designed for triathletes, but anyone who runs on roads or other hard surfaces can use these and feel the benefits.
Read more
Shock Absorption
These running shoes provide excellent shock absorption, although if you have pronation issues you may find you still get shin splint and other annoying pains.
Support
The arch support isn't as good as some other shoes. That said, the structure of the shoes does offer good support during a run, and your feet shouldn't feel tired or worn out after a long session in these. Although these generally seem comfortable, a small number of users have experienced slight discomfort, largely due to the slightly narrow toe box.
Water Resistance
If you want some water resistance, you will like that these can handle some--although they certainly are not waterproof or really water resistant when compared to truly waterproof shoes.
Durability
These shoes are of high quality, and there have been no major reported problems with durability.
Value
Like most shoes on this list, these are pretty much an average price in comparison to other Zoot shoes.



Great flexibility
Excellent bounce
Good toe-off
Promotes a very natural foot strike and movement pattern
Not as comfortable as other offerings on this list
The sizes seem to run a little small
The Zoot Ultra Kane 3.0 is a great example of running shoes that are perfect for road running and moderate trail running. You get great support and comfort, reliable design and style, superior stability and amazing durability. Like other Zoot shoes, these give you everything you need and nothing you do not need so you can enjoy your running each and every time you head out!
Read more
Shock Absorption
Density Midsole has 4 specially designed layers to give you essential stability, making for a more controlled and efficient run. UltraFit Uppers With Teksheen are used in order to enhance your running power and improve performance. The Zoot Ultra Kane 3.0 running shoe is specially made to help reduce the overall weight of the shoe so they are more durable and more comfortable to wear.
Support
The unique design of these soles and supports help you rebound your energy, reducing stress and fatigue. CarbonSpan material design helps to maximize a smooth, powerful toe off with every step you take which allows for effortless forward momentum without forefoot fatigue. The Zoot Ultra Kane 3.0 is a great choice for runners new and old alike who want comfort and stability when they go for a run.
Water Resistance
These running shoes are actually pretty great in wet terrain and dry faster than other running shoes.
Durability
If you are looking for a durable pair of running shoes, these are definitely built to last. Their high-quality materials seem to stand up to the test of time as long as you treat them right.
Value
The price range can vary from the low to the moderate in term of overall cost. Even at the more expensive end, the Zoot Ultra Kane 3.0 is a great choice for any runner and is a smart investment that will more than pay for themselves after just a short time. So give them a try a see for yourself how great running can be when you have a good pair of shoes on your feet!



Breathable
Classic style
Very responsive
Great for triathlons
Is anyone looking for really good triathlon shoes? Well, here they are. They have a lot of features that provide a comfortable ride, and they also have a fair price tag. The outstanding breathability and soft cushioning make reaching your goal much easier.
Read more
Shock Absorption
The Zoot EVA midsole is not only responsive and well-cushioned, but it also provides excellent shock absorption. If you want to prevent shin splints and other annoying aches and pains that come with a lack of shock absorption, you will find these shoes address all of those issues.
Support
The comfort is one of the greatest things when it comes to Zoot Del Mar. We don't need to say that the cushioning is great as that's what Zoot really pays attention to. The shoes seem to be very responsive, there's also good shock absorption.
Water Resistance
Although these Zoot running shoes are not completely waterproof, they do dry quickly--which s why they work fine in wet terrain.
Durability
The same problem as with other shoes, the model wasn't durable enough for some users. They said that for the original price, the shoes should span for a long time. The other factors like quality and comfort were at the highest level but the durability could be better.
Value
As they've been released in 2015, now the price is much lower. You can get them for around 70 dollars. It's a great deal if you look for some good triathlon shoes. The price depends on the website you look for, some websites are much cheaper than the others.



Flexible
Comfortable
Effortless transitions
ZVA injections for increased durability
Some users reported the toe box was too tight
Some runners may prefer more arch support
This lightweight shoe by Zoot is guaranteed to deliver comfort, flexibility and plush cushioning on each of your runs.
Read more
Shock Absorption
The Solana 2 provides optimal comfort thanks to the responsive cushioning system it is equipped with. With this shoe Zoot once again managed to create a comfortable, lightweight, and fully-functioning running shoe
Support
Like many of their other shoes, the Solana 2 incorporates ZVA injections that provide improved outdoor traction. Overall, the Solana 2 is a perfect option for triathletes looking for an easily transitional show that is also comfortable, flexible, and durable.
Water Resistance
If you run on wet, muddy, or slippery terrain then you will want to take a look at these. These allow for enough traction when it is wet outside and although they aren't waterproof, they do dry pretty quickly.
Durability
These shoes are sure to withstand the test of time thanks to Zoot's choice to include ZVA injections.
Value
At the affordable price this shoe is available at, you are definitely getting more than your money's worth.



Intelligent design merges with the shape of the foot
Comfortable when worn sockless
Good bounce
Run a little small
Some reviewers reported heel blisters
These shoes accommodate the natural shape and stride of the foot to provide a better and more enjoyable run. They have plenty of cushioning and a 10mm heel-to-toe drop. They are lightweight and can be worn sockless.
Read more
Shock Absorption
As far as shock absorption, these provide a good bit of it. They are well-cushioned and made to help absorb shock with each strike of your foot.
Support
These fit to the shape of your foot, which provides great comfort, and the design of the lacing provides decent stability. It is worth noting that these shoes seem to run a little small, so you should perhaps size up. They can occasionally blister at the heel, though this only seems to be a sporadic problem.
Water Resistance
These Zoot running shoes provide a bit of protection from the water, but they are not waterproof and they will not keep your feet completely dry in wet terrain.
Durability
These are of good quality, and no durability issues seem to be present.
Value
These are marginally on the expensive end of the spectrum.
Very lightweight
Responsive
The shoes are very lightweight so they can be for you if you're into racing. They're definitely best on pavements or roads. Many users described this shoes as they fit like a glove. This is definitely one of the most responsive shoes from Zoot.
Read more
Shock Absorption
These running shoes offer a great deal of shock absorption. They are really responsive and allow for excellent bounce back to ensure that your shoes optimally absorb the shock from each of your strides.
Support
You can wear these shoes without socks, which many of our reviewers did and enjoyed as they didn't have any blisters afterwards. This is because of the no-seam construction that allows you to avoid blisters. The shoes are also extremely durable thanks to the mesh in the upper, they keep your feet dry. The shoes are well cushioned, especially on the heel. The runner gets a responsive ride, the stability and support are relatively good.
Water Resistance
If you want a completely waterproof pair for shoe, these are certainly not it--but they are fast drying, so your feet don't have to stay wet!
Durability
These shoes were reviewed as not lasting very long. The whole design is very lightweight, the flexible construction is more likely to last less than the other more durable shoes. In general, the reviewers were rather satisfied with the durability but some complained that the lifespan of shoes wasn't very long.
Value
The shoes have a very fair price, you will need to spend on them around 70 dollars. This is not a lot of money for good quality running shoes.



You can wear them without socks on
Very lightweight and breathable
Great for races and triathlons
Many runners love these running shoes, but their true fans are triathletes. These running shoes have special features that are perfect for those of you who train for and participate in triathlons. They allow for optimal water drainage and have enough traction and grip for technical or wet terrain.
Read more
Shock Absorption
These shoes are the best for the road running and great for racing so the producer made everything to make them very lightweight. Users said that the traction is good enough and the outsole is very firm. To be honest, this is minimalistic running shoe so don't expect a lot of cushioning. There's some made of ZVA( this is EVA foam). It helps to protect your feet a little bit.
Support
There are also special CarbonSpan+ to give you more support while running. Many users also really liked the socklike fit design. There's much less slipping so they blisters are also less prone to appear. The Dri-Lex material deals with the moisture and prevents your feet from excessive sweating.
Water Resistance
The water drainage is also at high levels which is crucial for a triathlon. Users were really pleased with the breathability, even in hot weather conditions.
Durability
Special ZCR carbon rubber is very durable. Reviewers said that despite being racing shoes, these last for a long time.
Value
These shoes are very popular amongst Zoot lovers. These shoes aren't the newest product from Zoot but they're definitely worth trying. What's more, their release date also enables to get them at the lower price. For less than 40 dollars, you can get great racing shoes.



They have a nice aesthetic design
The lacing system is good for quick transitions
Lightweight
Good for high arches
They run a little small – this can also lead to blistering
The colors may run a little
The Zoot Ovwa 2.0 is designed for competitive runners who love triathlons, long-distance races, and rough terrain trails. The lacing system is very convenient and easy to use and securely keeps the shoe in place no matter how far or how hard you run. These shoes are great deal of support and durability while also being stable and reliable for all of your running wants and needs!
Read more
Shock Absorption
The lacing system of the Zoot Ovwa 2.0 is designed to ensure a good fit and proper stability from start to finish. These shoes make it easy to find a running shoe that fits well can give you comfortable support and stability.
Support
These shoes continue the tradition of Zoot in that they are very comfortable and lightweight yet supportive and cushioning for those with higher arches or slight pronation issues.
Water Resistance
Since these are great for triathlons and technical trails, you will love these running shoes because they can handle dealing with water exposure. These running shoes are perfect for those of you who need a pair of running shoes that dry quickly and ensure that your feet stay cool and dry so you don't get any blisters.
Durability
Like most of the shoes featured on our Zoot review list, these are of high quality and are made to last for a long time. The material of the shoes are soft and comfortable and the sols are durable as well. Some users report the tread can wear off quickly in rough terrain or with lots of repetitive running.
Value
The Zoot Ovwa 2.0 running shoe can vary in price depending on the style and color you choose. They are reasonably priced for running shoes and are a great choice for beginning runners and for seasoned pros who need a reliable back up shoe to have on hand whenever they need something.



Good traction
Lightweight
Durable
Some users report the sizing is off
Shock absorption could use improvement
The Zoot Advantage 3.0 is the perfect outdoor running shoes for runners looking for a simple, functional, and durable shoe.
Read more
Shock Absorption
When it comes to shock absorption, these shoes will ensure that you get the shock absorption that you need to prevent ensure that you don't get shin splint. They are pretty responsive and will give you a good bit of bounce back--but they aren't the best on our list.
Support
These lightweight shoes provide you with stability and traction during your outdoor runs. While it has shock absorbing qualities, you will still be able to feel the terrain and enjoy every step of the way!
Water Resistance
If you want a pair of shoes that are waterproof these are not it. That being said, like most Zoot running shoes this model dries quickly as well.
Durability
The Advantage 3.0 is simple yet highly durable shoes that are sure to last you a while!
Value
At under $100, the Zoot Advantage 3.0 is worth every penny
Criteria Used for Evaluation


Shock Absorption
If you tend to run long distances, shock absorbing features are a good way to help you feel more comfortable. A good amount of cushioning can absorb the shock from running. However, the cushioning in the shoe isn't a must-have. It is said that cushioning lowers the risk of injuries. Some shoes with cushioning tend to be a little bit bulky. The big advantage of the cushioning shoes is their weight- they are very lightweight. The flexibility is also very big and your shoes aren't stiff. There are different levels of cushioning available on the market so you can choose the best for you. If you tend to run on hard asphalt, the cushioning may be a very good option and you can feel much more comfortable in cushioning shoes. The choice is yours.


Support
Before buying a pair of Zoot shoes, ask yourself if you're looking for a pair of trail running or road running shoes. Of course, you can do both but each type needs different shoes. If you plan to run in parks, on the streets and hard asphalt, road running shoes will be the best option for you. Road shoes have other lug patterns that trail shoes and that's why road shoes let you be faster. They are also much way lighter than trail shoes which is a big advantage for some people.
Road running shoes aren't very supportive in comparison to trail shoes. If you want to run on rocky terrain or somewhere where is a lot of mud and the ground is wet, you need to purchase trail running shoes. These type usually have better traction. One of the most important features of trail shoes is a special rock plate which provides extra protection against all the sharp rocks. The sole is much thicker and your shoes make you feel more stable.
It's good to find shoes which are stable but flexible at the same time. Trail shoes should be also waterproof but they should also have breathable uppers. You need to decide which type you want as it may have a really big impact on your running and health- for example, road shoes shouldn't be used for trail running as they don't give you enough protection.


Water Resistance
Waterproof shoes may be a great option that will make your running easier. When the winter or fall comes and the weather is really rainy, it's not a reason to give up running. Of course, you can use the treadmill in the home but running outside is more interesting and you have bigger motivation. With waterproof shoes, your feet won't be wet during the run.
This is very important as if they are wet while running, you may be ill after running. What's more, wet feet are a great environment for bacteria to spread. You must, however, be aware that when you do a water crossing, it is probable that water will enter at the top of the shoe. Remember that if you plan to run in the winter, you will also need a shoe which keeps heat inside. However, nobody said that running shoes must be waterproof.
This kind of shoes is much less breathable and can make your feet sweating all the time. They have also a tendency to dry much slower than normal running shoes. The perspiration from your feet is also trapped by waterproof shoes so, in the end, you may have wet feet in waterproof shoes.


Durability
These running shoes have a special design so that they're more durable than normal shoes. Of course, you can find cheaply made products which won't last more than a month. You should retire your running shoes between 350-500 miles. This number may change as it really depends on the runner. If you run twice a day or you prepare for the marathon, it's obvious that your shoes will need to be replaced faster. Durability depends on many factors. We often hear that it's good to have 2 or 3 pairs of running shoes and we totally agree with it. It may sound a little strange at first but running shoes also need a rest. In this way, they will provide more support for the run. It's also important to wear road shoes for running on the pavements and etc and wear trail shoes for off-road running. You need to also keep your shoes away from the heat.


Value
We know that the best option would be to spend only a few dollars on shoes and enjoy great protection and comfort but this dream is unreal. To be honest, running shoes aren't very cheap products. It really depends on the brand but those which offer high-quality shoes are rather expensive. However, there are also many brands which are less popular but they also have great, high-quality shoes and are much cheaper. We know that people who run for pleasure, they don't need extra running shoes with million functions, they won't just simple, comfortable shoes.
You need to decide which additional features you want because these also have a big impact on price. If you live in a hot and dry area, you won't need waterproof shoes. Reflective materials can be very useful as they can even save our life but if you run in the morning when it's light, you don't need it. If you want to save some money, try to look for shoes on sales. Don't believe people who say that you can buy good running shoes for 40 dollars because it's not true. The price is the last thing you should check, the comfort and high-quality material must be first.
Expert Interviews & Opinions
Most Important Criteria
(According to our experts opinion)
Experts Opinion
Editors Opinion
Users Opinion
By Default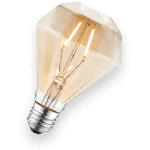 Keep your passion in mind
When buying running shoes make sure you think about what you will be using them for. Are you running for a marothon, weight training , just daily runs. Certain types of activities call for different criteria. Always remember give your self some "breaking in time" before you use them for your big day
Little research goes a long way
Don't be afraid to do a little research, the internet is full of information and small things that really matter while finding the perfect shoe for you. Biggest mistake people make is not. Also can look and see what other runners are saying,
Other Factors to Consider


Size
We can't talk about comfort while running if we have a wrong size. Size is a big deal, especially when it comes to running shoes. People also tend to not care about the size- they think that it's not bad if the shoes is too big as you can still have laces to tighten it. The too small shoe isn't also a problem for some people at the beginning. We think that the good size is crucial. You may think that when you have too small shoes delivered, you will run in them a little and they will be looser. Well, this isn't the best idea as if you choose high-quality shoes, they won't become loose after few miles.
The worst thing about too small size is blisters. They hurt really bad and you can even be unable to walk normally. If you run with orthotics, you should take them to the shop to check the fit. Remember to try on the shoes at the end of the day, in the morning, your feet are different. Think about your toe- they need to have enough space. Not enough roomy toe box is a big problem with many running shoes. Sizing charts vary by manufacturer so always check the sizing chart and remember that for running shoes, you may need even one size larger shoes.


Style
Running shoes and all running clothes are the big part of our running adventure. Nice running clothes give us a lot of motivation, they make us more confident and we have better mood if we have nice clothes on. This is why we put this factor on our list. You need to think what your shoes should look like. The market is full of colorful shoes and sometimes it's very hard to choose one pair. Manufacturers are aware that colorful options are fashionable now so you can choose very flashy colors. When you focus on the look, it would be good if your shoes had reflective materials.
When you run in the night, it's very hard for a driver to see you in the dark. Reflective materials will let you to be visible from the longer distance.. Think about the design. There is a much different design of the shoes and it's your choice which one you take. When you want to buy light or white shoes, don't forget that the mud and dirt is very visible on them. Look for shoes which are easy in maintenance. By this we mean that there won't be any problem with cleaning. The shoes shouldn't die if they were made from high-quality material. Don't be surprised that most running shoes need to be washed in hands and they can't be heat dried.


Weight
Many runners also need to think about how much weight they are willing to carry. If you run on the road and you want to improve your speed and timing, you need lightweight shoes. As cushioning is very popular with trail running, there's also a possibility to make road running more comfortable by adding some padding. You must be somehow aware that the fabrics which make shoes very lightweight aren't very cheap. Lightweight materials can be even more expensive than the heavier ones as people tend to look for lightweight shoes not heavy.
The good news is that manufacturers know the special technologies that can make lightweight material and it's not so expensive. Heavy shoes aren't something pleasant during running. They will make you feel you're wearing heavy obstacles on your feet. Remember however that trail running shoes need to be heavier as they have rock plates and different features to provide protection.
Frequently Asked Questions
q:

I've heard about different levels of cushioning. Can you explain them?

a:

Manufacturers offer different levels of cushioning and they name it differently but here you go with the most basic cushioning levels. The choice is yours, it will be good if you try on the shoe with cushioning first as not everybody likes it.

Barefoot- this may be hard but try to imagine shoes without padding. If you want to feel literally everything that is under your feet, here you go.

Minimal- this is a very popular option especially for those who don't like a lot of cushioning but they want to feel more comfortable and protected on the trail.

Moderate- this is the classical one, for trail runners who want to feel good on rocks and uneven terrains.

Maximum- the highest level of cushioning as the title implies. Shoes with maximum cushioning have a lot of padding in the midsole. There are people who think that cushioned shoes make your toe-off less efficient. However, there are people who adore cushioning. It is said that it lowers the risk of injuries and help to fight muscles fatigue during longer runs.
q:

Where I should buy my shoes?

a:

This question is very hard to answer as it really depends on many factors. Well, the good option is buying shoes in the store. You can try on the shoes, touch it so you can check if they're not made from cheap material. You can also ask the shop assistant to help you choose the best one for you. When you are in the store, you see the shoes in reality. While buying online, you only see the photo. So now you may wonder why so many people buy running shoes online. Well, there's bigger chance to find shoes on sale.

On the internet, you can really find big sales and even if you choose the wrong size, there's usually a possibility to return the product. The problem appears also when the store is far away from your home. Many runners also go to the store and try the shoes and then buy it online. What's more, there are many brands that are available on the Internet but unfortunately, they're not available in the store. You need to decide which option will be better for you but we think that buying online isn't bad.
q:

Are expensive shoes always better?

a:

The answer may be shocking but expensive shoes aren't always the best ones. The running shoes are like other things- they have different price, different quality. so now think about how much expensive thing you have bought in your life and they didn't work well. The same with running shoes. There are many shoes that are expensive because they're made from high-quality materials which aren't cheap and the shoes are very comfortable and they are worth the value.

Unfortunately, there are products that are made from low-quality materials but they are very expensive. Sometimes shoes can be more expensive only because a famous celebrity advertises it. This is quite tricky and the customer may have a big problem to find good shoes. That's why we recommend focussing on quality and comfort first. We know that it may be hard to not look at the price first, especially when you don't have money to burn, but it will really help you to choose comfortable shoes.
q:

Road Running VS Trail Running--which is better?

a:

These two styles of running are the most popular. They are very different from each other and different running shoes are needed to run off the road and run on the road. Here are some pros and cons to these types of running.

The Pros of Road Running
This type is very easy to start, you just put on your shoes and go running. You don't need to use the car to drive to an off-road place.
A surface like asphalt or concrete is best to prepare yourself for a race
If you suffer from conditions like for example Achilles problems, road running will be the best option for you as there's much less stress on your muscles and tendons
It is much safer for you when you run at night as most streets have lights
It's very easy to enjoy running with other runners and meet new friends during running
The Cons of Road Running
Let's be honest, running on the concrete may be also a big challenge of weak tendons and if you have the weak tissue or you are recovering from the injury, running on pavement or any other hard surface may be a bad idea.
If you imagine running alone on the road, don't be surprised because there are many pedestrians, cyclists, and cars of course so it will be hard to relax and you need to be careful
Remember in the city, there are many uneven surfaces too, and it's very easy to hurt yourself
The Pros of Trail Running
While running on the trail, you may encounter soft surfaces which are really good if you don't want to much impact
The surface you run on is very diversified and your muscles and tissues may sometimes rest a little as there is less stress
When the surface isn't flat, you develop more strength and you build your muscles
The most beautiful thing about the trail running is that you can discover breathtaking scenery and you may visit new places where there aren't many people and you can relax a little bit. There are no crowds like on the streets and you don't need to worry about cars and pedestrians.
The Cons of Trail Running
There's a big risk that you can hurt your ankle while trail running
It may be difficult for some runners to keep the balance on uneven terrain and they may get hurt
There may be many elevations both up and down and they can be really hard for people with knee or hip pain
You need to usually drive your car to the place when you can run off road
Subscribe to our newsletters