10 Best Motivational Books for Running
last updated
Aug 28, 2019
Running doesn't just have to work your body, it is soul friendly as well. The 10 Best Motivational Books for Running offer history, pointers and even memoirs of some of the greats. Furthermore, sitting down with a good book is all the recovery you need to relax.
There are plenty of great reads out there for runners that inspire and motivate, helping you get the most out of running and life in general. Whether you're looking for
pointers on food
, the running life, or something
more off the beaten path,
we've found a variety for everyone.
Scroll through and get acquainted with our 10 best Motivational Books for Runners. These are sure to be page-turners for those of you looking for a good read before or after your runs. Honestly, there are so many good ones out there, we were finding it hard to narrow down.
In a Hurry? The test winner after 15 hrs of research

Born to Run
Why is it better?
Fascinating tale
Will appeal to runners and non-runners alike
Well-written
Inspiring
In a
Hurry? Editors choice:

Test Winner: Born to Run

8
Researched Sources
1200
Reviews Considered
15
Hours Researching
20
Products Evaluated
Style
Effectiveness
Application
Ease of Use
Size
By Default
Our Favorite Motivational Running Books



Fascinating tale
Will appeal to runners and non-runners alike
Well-written
Inspiring
Hard to get into for the first 50 pages or so
Not much about barefoot running
"Born to Run" is a book which is simply too well known and too good to leave off our list. Taking you into the interesting lives of the Tarahumara Indians in Mexico, Award-winning feature writer and runner Christopher McDougall paints a picture of endurance and spiritualty that has readers questioning their own ultra-running abilities.
Read more
Style
Author Christopher McDougall shares the story of the Tarahumara Indians in Mexico, which have honed their ability to the point where they can run a hundred miles successfully without rest, running on chia seeds and worn-out sandals. This story runs from labs at Harvard to remote mountains and valleys, where an increasingly large number of ultra-runners push their bodies past the breaking point.
Being a runner himself, McDougal uses his passion for primal fitness and Ultra-running to share the story of what it was like to put some of the best Ultra Runners fro the U.S. against the Tarahumara. Not only is it educational, but it also inspires.
Effectiveness
Inspirational and informative, "Born to Run" can be enjoyed by anyone. Ultra runners will find it fascinating as each page shares the story of what could be compared to a historical encounter of Ultra Runnings roots.
A little bit of history, anthropology and a whole lot of entertainment, "Born to Run" has been said to be a gonzo-style read that seems almost fictitious. Readers will enjoy a solid story of what pure endurance can create while taking them on a journey through history and the science of Ultra-running.
Size
At only 304 pages, "Born to Run" has been said to start a bit slow. However, pushing through is what this book is about and once you get past the initial 50 pages you'll be taken on a journey. You will be rewarded with a well-written and inspiring tale of what it takes to push yourself past your limits and survive.
2

. The Terrible and Wonderful Reasons Why I Run Long Distances



Hilarious
Written by a runner
Very motivating
Non-runners probably won't get it
Written by Matthew Inman, a Seattle-based cartoonist known from "The Oatmeal" fame this is a personal, funny and touching story of one guy's relationship with running. This book is honest and unapologetic, and because of this, it feels more authentic and ultimately more relatable. A memoir involving an activity such as running is territory that has pretty well been covered ad infinitum, but Inman manages to keep things fresh and faces some of the hard questions in an extremely entertaining way.
Read more
Style
The author is a runner himself and this book is a no-hold-barred look at the good, the bad, and the ugly of running.
Effectiveness
You'd think that all of the bad things about running it talks about wouldn't make people want to run, but this is actually one of the most motivating books on our list.
Application
It's written by a runner, for runners. Non-runners probably won't be able to relate to this book.
Ease of Use
It's written in a conversational style and is also hilariously, laugh out loud funny.
Size
At just 148 pages this one is a sprint even though it's written about and geared for long distance runners.
3

. What I Talk About When I Talk About Running



Both funny and sobering at times
Good for marathon runners
Most liked the memoir style
Some readers found the writing to wander a bit
With a title like a zen koan you know this book is going to have some intrigue to it, and What I Talk About When I Talk About Running does not disappoint. This is a memoir that explores the author's twin obsessions, writing and running. The story meanders through training for the New York City marathon going from funny to heart-wrenching to philosophical and back. This book excels at making the mundane details of running (and life) seem compelling. A highly introspective and relatable book for any runner.
Read more
Style
This book is written by an author who is well known for his fiction work who just so happens to also have a writing obsession. Some readers felt his fiction work was better than this work of non-fiction.
Effectiveness
If you're a marathoner you may find this too be motivating. Shorter distance runners, however, didn't find it inspiring them to run more.
Application
This one is definitely best for long-distance runners, especially marathoners. It is fairly philosophical and somewhat melancholy so please keep that in mind.
Ease of Use
Those interested in philosophy, especially Eastern philosophy will find it engaging. Others may be of the opinion that it can be a bit wandering and that the other is better at writing the non-fiction works he is best known for.
Size
It's only 192 pages but reads a bit longer because of its highly philosophical nature.
4

. Mile Markers: The 26.2 Most Important Reasons Why Women Run



Written for women but men will enjoy it as well
A series of short, easy to read stories keeps it engaging
Highly motivating
A fun read
Readers of the author's blog will find some content repetitive
Mile Markers is a collection of thoughtful and inspirational stories from Runner's World contributing editor Kristin Armstrong. She shares a series of clever and vulnerable running experiences, elaborating on how the sport has touched her family and her relationships. This wonderful work of heart relates to readers the strength and beauty Armstrong uncovers in growing her connections with the people that she loves and in her time as a runner, marking the milestones of her life in unique and graceful ways.
Read more
Style
The author is a runner who has completed several marathons. It's broken up into a series of small essays that mirror her blog.
Effectiveness
Readers found this to be extremely inspiring and motivating. Female runners especially were touched by the honest and open writing style but men enjoyed it as well.
Application
As mentioned above, this book is written by a woman and geared towards female runners, however, several men also really liked and got a lot out of this book.
Ease of Use
The author's writing style is easy to read and very approachable. Being broken up into a series of short, article-like sections also helps to keep it interesting and engaging.
Size
At 288 pages it's a fairly sizable book, but since it's broken into smaller sections it's very approachable. Some readers found that a fair bit of the content simply duplicated articles from her blog so if you're familiar with her online work it may be repetitive.
5

. Running with the Buffaloes




Engaging writing
Relatable to those that love Cross Country
Well told rendition of the team's success and failures
Some found it too "journalistic" and less storytelling.
Setting out to write a simple Jornalistic piece, author Chris Lear found himself "at the right place at the right time" when writing "Running with the Buffaloes". This Cross Country training inspired book is based on the 1998 University of Colorado's cross-country running team. It takes you through their journey to the National Championship and the rising of a future Olympic runner Adam Goucher.
Read more
Style
Running with the Buffaloes is an inspirational and slightly Journalistic piece on the rising of a team. Working together with the help of their coach Mark Wetmore, they pushed through hardship and tragedy to get to the national championship.
This book lays out the details of their journey ina smart and easy to read style that will have you unable to put down. Each page is full of commitment and has taken readers deeper into what it means to train for the ultra experience of Cross Country running.
Effectiveness
It is a memoir, autobiography and inspirational story of one of the greatest Cross Country teams the University of Colorado has seen. Each page inspires while putting you there with the team. This is a book that will not only make you want to get out and train but has been said by some to make them "fall in love" with running cross-country.
You'll be taken through the teams vigorous training experience and share the emotions they experienced as Adam Goucher rose to the top to carry them through the season while prepping himself for the future Olympics. Each page shares experience and emotion that you won't be able to put down.
Size
"Running with the Buffaloes" is a good read and with a little less than 300 pages, if you like reading, you'll breeze through with anticipation. This book has been a number one bestseller for about a decade and it never gets old.



Well-written
Author is one of the world's most accomplished ultra-runners
Recipes
Nutrition advice
Mindset development tips
Geared towards vegan runners, non-vegans may not find it as useful
Scott Jurek is among the best-known runners in America. He is an ultrarunning champion and is recognized and one of the greatest distance runners in his generation. For fans of Jurek, this is a must-read. His autobiography talks about his early years growing up in Minnesota, how he developed a liking in ultrarunning, family obstacles and the trajectory of his career. Most notable of all however is the fact that Jurek famously does not eat meat. So there is a lot of vindication for vegetarians/vegans in these pages. One additional perk is that he outlines much of his nutritional approach in the book, allowing you to emulate him if you so choose.
Read more
Style
The author is a world-famous and extremely accomplished ultra-runner.
Effectiveness
Equal parts stories, biography, and practical advice, this book will make you want to get out and run. However, it also includes nutritional info, recipes, and tips and tricks for developing the right mindset for ultra-running and success in life in general.
Application
This book really is written for runners and the author talks a lot of his vegan lifestyle and how going vegan can benefit runners. Long-distance and ultra-runners especially will find it useful. Non-runners probably won't enjoy it much.
Ease of Use
The author's writing style is easy to read and conversational. The book is engaging because it's broken up with nutrition tips and recipes as well as techniques for the development of an unbreakable mindset.
Size
It's 288 pages long.
7

. My Life on the Run: The Wit, Wisdom, and Insights of a Road Racing Icon



Fun read
Well written
Diverse stories
Makes you want to go travel
Makes you want to go travel too much!
Bart Yasso brings plenty of thought and wit to My Life on the Run, taking a step back from his fame as a runner and guiding readers through a journey of hardships and perseverance. A close encounter with a debilitating illness, rollercoasters of physical and emotional adversity, and more than 1,000 competitive races line this valuable guide for runners of every level. Packed with insight and intrigue, Yasso takes readers all over the world with tales of adventure, sharing techniques and practices that have helped him become the prolific runner he is today.
Read more
Style
The author is a highly experienced runner who has done it all in the world of running. He's sometimes affectionately referred to as "the Mayor of Running".
Effectiveness
While it has great stories and anecdotes as well as lots of information for all sorts of runners from short distance to ultra-marathoners, it doesn't really make you want to get up and run immediately. It may make you want to grab your passport and fly to another continent to run one of the crazy marathons he talks about.
Application
This book is great for runners of all stripes, from 5k enthusiasts, to marathoners, and even ultra-runners. Non-runners will also find it enjoyable for it's amazing and diverse stories.
Ease of Use
The writing is good although some readers found it a bit boring or dull at times.
Size
It's 288 pages long.



Great for those who need to make life changes
Motivating and inspirational
Well-written
Audiobook version is excellent
Some readers felt it was pushing veganism too much
Finding Ultra is the unique and impressive transformation tale of Rich Roll, a middle-aged man turned powerhouse ultrarunner nearly overnight. In the midst of a mid-life crisis about his health, he dove into a plant-based lifestyle and strict daily exercise training. In just a few months he geared up to take on the extremes of the Ultraman competition, following up the 320-mile stretch of running, biking, and swimming with the challenge of the EPIC5 triathlon series across Hawaii. A true account and an atypical success story, readers can learn about the tools and techniques he used to get to where he is today, one of the most recognized faces of plant-based living and performance.
Read more
Style
The author is a very accomplished runner and triathlete. He also has a very popular podcast and is a huge personality in the wellness and fitness community.
Effectivenss
For those who need a jolt of motivation and/or inspiration to make a massive change in their lives, this is an excellent book. The author is very honest and upfront about the dark parts of his past and sees what he has accomplished is amazing.
Application
This one is great for runners and non-runners alike. A lot of the material is applicable to people who want tips for success no matter what they choose to do, or not do, for fitness. Please be aware that the author does spend a lot of time advocating a plant-based diet.
Ease of Use
The book is easy to read and hard to put down.
Size
The longest book on our list at 400 pages.
9

. Running with the Mind of Meditation: Lessons for Training Body and Mind



Great for those who like to both run and meditate
Author is accomplished Tibetan monk
Some readers expected more of a how to run and meditate at the same time type of book
Running can be whatever you want it to be, and for some people, it's a meditative practice that has spiritual importance to them. This book explores the relationship between spirituality and running with great clarity and depth. Written by Sakyong Mipham, a Tibetan lama, leader of Shambhala International, accomplished runner and highly trained martial artist — there is an incredible amount of value packed into a relatively short 208 pages. If you're looking to come at running through a bit more of a mind-body lens this is a great place to start.
Read more
Style
This book is written by a Tibetan lama who also happens to have a passion for running.
Effectiveness
It's not so much about motivating the reader to run, but instead on how to incorporate a mindfulness practice into your running. Some readers expected more of a how-to book while it's actually a bit more about the philosophy behind meditation.
Application
This book is really just for runners who have an interest in meditation. If you're not a runner but are interested in mindfulness or meditation there are a lot of other options.
Ease of Use
The writing is well done but if you're not accustomed to philosophical teachings or the language of meditation it may be a bit slow going to read.
Size
The audiobook version of this is five hours and seventeen minutes long.
10

. Pre: The Story of America's Greatest Running Legend



Good book about a legendary athlete
Well written
Easy to read
Steve Prefontaine is the greatest running legend is US history, and the truth is there probably isn't even a close second. There are many books, movies, documentaries about Prefontaine but Pre is the original and definitive work. Take a look inside the story of a man who lived with incredible energy and had an insatiable desire to succeed. From humble roots in small-town Oregon to the pinnacle of the sporting world, to being touched by tragedy — it's all here. This is the story of a true American hero.
Read more
Style
The author isn't a runner but an accomplished biographer and non-fiction writer.
Effectiveness
This one is less motivating than others. It is, however, a great read since it's about a legendary runner that every runner should know about and gives a great look into his life, accomplishments, and what drove him.
Application
Runners and non-runners alike will enjoy this book for its in-depth look into a legendary individual.
Ease of Use
It's well-written and an easy read.
Size
This book is only 168 pages long.
Criteria Used for Evaluation


Style
Is the author a runner themselves or simply telling the story of a runner or runners?
Authors
Looking at the author of a book may be a good way to predict what kind of style the book will be written in, what kind of content the book may have, and whether their reputation or popularity will affect what you're reading. If you end up liking a particular book, it might be a good idea to read more books written by the same author because you can assume that their other books will be similar. In the same vein, if you don't like a specific book's style or a certain author's recognition for things you don't like you probably won't like their other works.
An author's life experience can definitely help you decide whether or not their books will be for you. For example, if you pick up a book about running advice but you find out the author isn't a runner and doesn't have any experience running themselves then you probably won't want to read their book. A little more research might lead you to discover that although the author isn't a runner they are a cardiologist that writes about running science, and you may be more inclined to read one of their books. The details matter, and it's useful to be informed about who is writing what you're reading.


Effectiveness
How motivating is the book?
In our search for the top ten motivational running books, we made sure that all our picks were relevant to runners and related to progress and motivation but we also made sure to consider multiple perspectives and a variety of content. Even though all of the books are generally about motivation and running, they are all unique and have plenty of different viewpoints and ideas.
Being aware of what topics you're looking for while also being open-minded about content can help you find a larger variety of books as well as books you wouldn't have necessarily read right off the bat.


Application
What type of audience is the book written for? Long-distance? Ultra? Sprinters? Will non-runners enjoy it?
Hand in hand with the topic we also took into consideration the targeted audience of each book. Some of the books on our list include content about the science of running, but they aren't just for professional runners with a background in scientific study. They are easily readable by a variety of runners and even non-runners, and that's clearly who they are intended for.
On the flip side, there are excellent books out there that target specific audiences, such as sprinters or joggers, as well as plenty of manuals and advice books on running that are motivational, they just aren't suited for our list because they are so specific and intended for specific readers. We chose books that are open to most audiences and provide information that can be enjoyed by experts and newbies alike.


Ease of Use
How well-written and easy to read is the book?
With this factor we looked at how easy or difficult it is to read the book. Every author has a different writing style and some are better at writing than others. Almost all of these books are written by accomplished runners so obviously they aren't writers first and writing may not be their core competency. We didn't want to recommend any books that are super dense or difficult to read. The title of this buying guide is Motivational Running Books after all. Trying to get through a dense and/or poorly written book is no fun and it certainly won't motivate you to get out there and run, unless of course it bores you to death and there's nothing else to do! But all joking aside, we felt it was important with this buying guide to bring you books that are well-written and easy to read as well as motivational so that you'll quickly get pumped up and ready to hit the pavement, trails, or track.


Size
Is it a short book you can sprint through, or a longer marathon-like read?
Here we looked at how long, or short, the book is. Some people like short reads that they can sprint through. Other people really want to dig into the world of the writer and/or subject. Neither one is better or worse and everyone has their preferences. Another thing to consider is that with particularly short reads some people may feel like they're not getting their money's worth, whereas with a large book it's easy to feel like you've purchased something of real value. Again, neither one is better or worse, but we gave each book a score based on it's length so that you could easily and quickly see if it's a long book or a quick read. After all, some of us are marathoners, and some of us are sprinters, but in the end we're all runners.
Expert Interviews & Opinions
Most Important Criteria
(According to our experts opinion)
Experts Opinion
Editors Opinion
Users Opinion
By Default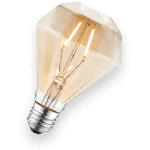 Finding the Motivation
Books can be a huge source of motivation from expert ideas and tips to seeing others success stories. Just hearing some of these amazing stories can get your juices and excitement for running flowing again in a big way.
Having a hard time keeping motivated?
Take a day or two, maybe three, and lose yourself in an invigorating book to get the happy train back on the tracks. There is also a lot of great content on YouTube that can help you get back in the game.
Other Factors to Consider


Value
Most of the books on this list are pretty affordable. If you have a Kindle or an Audible account you can save some money by buying them in that form.
Frequently Asked Questions
q:

It's my first time reading motivational running books, what should I look for?

a:

If you're looking to start a new book, I highly suggest checking out our criteria we used for selecting our top ten motivation running books above. These specific criteria can help you make a solid selection and keep in mind several important factors for picking out your next big read. The most important thing to look for when you're looking for your first motivational book related to running is probably what other content the book has. If you pick up a motivational running book that is a biography about a middle-aged man who started running late in life and applies lessons from the sport to parenting you'll have a much different read than if you were to pick up a biography about a young woman who grew up doing track and uses running as a coping outlet for her mental health. These are both biographical running books with motivational aspects, but they have very different content. Try to choose motivational running books that are relevant to your interests and passions.
q:

I just want to improve my fitness. How will motivational books help me?

a:

Motivation goes hand in hand with fitness, and these books are full of it. These books will not only guide you to the process of running, but it will also motivate you to go for it. Plenty of them also include useful information about improving your habits and methodology and may change your perspective about running in a positive way that helps you get the most out of it.
q:

Are there digital versions of these books?

a:

Most of the books are available on Amazon in digital format.
q:

Will non-runners find these books interesting?

a:

For most of them, yes. We chose books for this list that go beyond running technique and nutrition to give you a glimpse of what makes the best runners in the world tick. Some of them can almost be thought of as self-help books, and some of them are just downright hilarious.
Subscribe to our newsletters