10 Best Motivational Books for Running
last updated:
Aug 28, 2019
Running doesn't just have to work your body, it is soul friendly as well. The 10 Best Motivational Books for Running offer history, pointers and even memoirs of some of the greats. Furthermore, sitting down with a good book is all the recovery you need to relax.
There are plenty of great reads out there for runners that inspire and motivate, helping you get the most out of running and life in general. Whether you're looking for
pointers on food
, the running life, or something
more off the beaten path,
we've found a variety for everyone.
Scroll through and get acquainted with our 10 best Motivational Books for Runners. These are sure to be page-turners for those of you looking for a good read before or after your runs. Honestly, there are so many good ones out there, we were finding it hard to narrow down.
In a Hurry? The test winner after 15 hrs of research

Born to Run
Why is it better?
Fascinating tale
Will appeal to runners and non-runners alike
Well-written
Inspiring
In a
Hurry? Editors choice:

Test Winner: Born to Run

8
Researched Sources
1200
Reviews Considered
15
Hours Researching
20
Products Evaluated
Style
Effectiveness
Application
Ease of Use
Size
By Default
Our Favorite Motivational Running Books
Criteria Used for Evaluation


Style
Is the author a runner themselves or simply telling the story of a runner or runners?
Authors
Looking at the author of a book may be a good way to predict what kind of style the book will be written in, what kind of content the book may have, and whether their reputation or popularity will affect what you're reading. If you end up liking a particular book, it might be a good idea to read more books written by the same author because you can assume that their other books will be similar. In the same vein, if you don't like a specific book's style or a certain author's recognition for things you don't like you probably won't like their other works.
An author's life experience can definitely help you decide whether or not their books will be for you. For example, if you pick up a book about running advice but you find out the author isn't a runner and doesn't have any experience running themselves then you probably won't want to read their book. A little more research might lead you to discover that although the author isn't a runner they are a cardiologist that writes about running science, and you may be more inclined to read one of their books. The details matter, and it's useful to be informed about who is writing what you're reading.


Effectiveness
How motivating is the book?
In our search for the top ten motivational running books, we made sure that all our picks were relevant to runners and related to progress and motivation but we also made sure to consider multiple perspectives and a variety of content. Even though all of the books are generally about motivation and running, they are all unique and have plenty of different viewpoints and ideas.
Being aware of what topics you're looking for while also being open-minded about content can help you find a larger variety of books as well as books you wouldn't have necessarily read right off the bat.


Application
What type of audience is the book written for? Long-distance? Ultra? Sprinters? Will non-runners enjoy it?
Hand in hand with the topic we also took into consideration the targeted audience of each book. Some of the books on our list include content about the science of running, but they aren't just for professional runners with a background in scientific study. They are easily readable by a variety of runners and even non-runners, and that's clearly who they are intended for.
On the flip side, there are excellent books out there that target specific audiences, such as sprinters or joggers, as well as plenty of manuals and advice books on running that are motivational, they just aren't suited for our list because they are so specific and intended for specific readers. We chose books that are open to most audiences and provide information that can be enjoyed by experts and newbies alike.


Ease of Use
How well-written and easy to read is the book?
With this factor we looked at how easy or difficult it is to read the book. Every author has a different writing style and some are better at writing than others. Almost all of these books are written by accomplished runners so obviously they aren't writers first and writing may not be their core competency. We didn't want to recommend any books that are super dense or difficult to read. The title of this buying guide is Motivational Running Books after all. Trying to get through a dense and/or poorly written book is no fun and it certainly won't motivate you to get out there and run, unless of course it bores you to death and there's nothing else to do! But all joking aside, we felt it was important with this buying guide to bring you books that are well-written and easy to read as well as motivational so that you'll quickly get pumped up and ready to hit the pavement, trails, or track.


Size
Is it a short book you can sprint through, or a longer marathon-like read?
Here we looked at how long, or short, the book is. Some people like short reads that they can sprint through. Other people really want to dig into the world of the writer and/or subject. Neither one is better or worse and everyone has their preferences. Another thing to consider is that with particularly short reads some people may feel like they're not getting their money's worth, whereas with a large book it's easy to feel like you've purchased something of real value. Again, neither one is better or worse, but we gave each book a score based on it's length so that you could easily and quickly see if it's a long book or a quick read. After all, some of us are marathoners, and some of us are sprinters, but in the end we're all runners.
Expert Interviews & Opinions
Most Important Criteria
(According to our experts opinion)
Experts Opinion
Editors Opinion
Users Opinion
By Default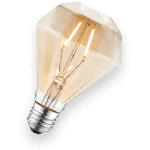 Finding the Motivation
Books can be a huge source of motivation from expert ideas and tips to seeing others success stories. Just hearing some of these amazing stories can get your juices and excitement for running flowing again in a big way.
Having a hard time keeping motivated?
Take a day or two, maybe three, and lose yourself in an invigorating book to get the happy train back on the tracks. There is also a lot of great content on YouTube that can help you get back in the game.
Other Factors to Consider


Value
Most of the books on this list are pretty affordable. If you have a Kindle or an Audible account you can save some money by buying them in that form.
Frequently Asked Questions
q:

It's my first time reading motivational running books, what should I look for?

a:

If you're looking to start a new book, I highly suggest checking out our criteria we used for selecting our top ten motivation running books above. These specific criteria can help you make a solid selection and keep in mind several important factors for picking out your next big read. The most important thing to look for when you're looking for your first motivational book related to running is probably what other content the book has. If you pick up a motivational running book that is a biography about a middle-aged man who started running late in life and applies lessons from the sport to parenting you'll have a much different read than if you were to pick up a biography about a young woman who grew up doing track and uses running as a coping outlet for her mental health. These are both biographical running books with motivational aspects, but they have very different content. Try to choose motivational running books that are relevant to your interests and passions.
q:

I just want to improve my fitness. How will motivational books help me?

a:

Motivation goes hand in hand with fitness, and these books are full of it. These books will not only guide you to the process of running, but it will also motivate you to go for it. Plenty of them also include useful information about improving your habits and methodology and may change your perspective about running in a positive way that helps you get the most out of it.
q:

Are there digital versions of these books?

a:

Most of the books are available on Amazon in digital format.
q:

Will non-runners find these books interesting?

a:

For most of them, yes. We chose books for this list that go beyond running technique and nutrition to give you a glimpse of what makes the best runners in the world tick. Some of them can almost be thought of as self-help books, and some of them are just downright hilarious.
Subscribe to our newsletters