Best Pearl Izumi Running Shoes Fully Reviewed
last updated:
Feb 07, 2020
If you are on the hunt for the best Pearl Izumi running shoes, then you have come to the right place. Here we offer the top 10 best models currently available on the market as well as their Pros and Cons and what to look out for before making your final decision.
Pearl Izumi is a brand that has been around for a while now and they put in a lot of time into each model when they develop their running shoes. This allows them to develop high-quality shoes that are built to last and will help you perform to the best of your ability.
From
trail running shoes
to
triathlon running shoes
, the best Pearl Izumi running should be lightweight, comfortable, and provide you with the right amount of traction for the terrain you are running on.
Take a look at our top picks below!
This is the best product on our list that is currently in stock:
EM Road M2 v3
Why is it better?
Very comfy
Good for those who overpronate slightly
Toe box is nice and snug and comfortable.
Good sock-like fit
In a
Hurry? Editors choice:
Test Winner: EM Road M2 v3

4
Researched Sources
1.4K
Reviews Considered
11
Hours Researching
15
Products Evaluated
Durability
Support
Traction
Protection
Breathability
By Default
10 Best Pearl Izumi Running Shoes
Criteria Used for Evaluation

Durability
Your Pearl Izumi should be durable enough to handle your lifestyle, so choose wisely!
While there are many popular brands that market the durability of their shoes, Pearl Izumi actually stands behind their products with a lifetime warranty–this is how much they believe in their product. Even after extended use, if any of their running shoes fail you due to their construction, or if there is any defect within the shoe, they will replace them for you free of charge.
Furthermore, users have attested to the incredible durability of this company's running shoes, and many runners have been impressed by how long these shoes truly last. Speaking of lasting, in 2016 Pearl Izumi decided to stop making running shoes to focus on their excellent lineup of cycling gear.
However, there are enough of their shoes still stocked in various warehouses and still being sold online to warrant an update to this buying guide, and they have such an excellent reputation and loyal following that we'll most likely continue to promote their products as long as they're still available.
What does this mean for you?
Well, if you have already used and enjoyed their products we highly recommend buying an extra pair or three of your favorite option while they're still available. There are other companies that offer products similar to the running shoes in the Pearl Izumi lineup that can be a good replacement.
However, some extremely loyal followers have been buying up as many pairs of Pearl Izumi running shoes as they can get their hands on so we suggest acting quickly if you want to be able to get some while they're still available. Many users swear by their Pearl Izumi running shoes, so if you are thinking of trying a pair out, you should give them a shot!

Traction
Whether you are a road runner, a trail runner, or both--you will want to make sure you get a pair of shoes that offers the right amount of traction.
When making this list, we made sure to consider running surfaces how the outsole of each model handles it. From the treadmill to concrete to a trail, there is something for everyone in our buying guide. Real-world users provided us with details of their daily runs as well as the types of surfaces they ran on. It's essential that you trust your footwear and its ability to assist during your run–and Pearl Izumi does just that.
Their running shoe lineup consists of two main lines, Road, and Trail. We've featured options from both on our list so that both road runners and trail runners will be satisfied. As you have probably already surmised, the trail lineup feature outsoles with more aggressive traction than the road running lineup, although lines do a good job of offering the user a high level of grip, just with different designs and purposes in mind.
There are two main factors at play in the traction that a pair of running shoes offers; the type and softness of the material used in the outsole of the shoe, and its lug pattern. As with most athletic gear, there are trade-offs to be made. Shoes that use softer materials for their soles have better traction because the softness means that the shoe is better able to grip the pavement or whatever surface you're running on.
However, this softness also makes them less durable. Conversely, shoes with harder soles are longer lasting and more durable but typically don't offer the user as much grip as softer options. At the end of the day, though, when you are shopping for a pair of running shoes you need to make sure you choose a pair that will work specifically for your needs.

Support
Make sure to get a pair of running shoes that offers the support level you need for your foot type.
Pearl Izumi is known for being one, if not the only, running shoe company that offers shoes with varying degrees of firmness in the sole based on the size and weight of the runner. Basically, their shoes that are designed for heavier runners have firmer soles and cushioning than their options designed for lighter runners.
Our list includes both styles, as well as options for people with high arches or flat feet. Although some of their shoes do include features that are designed to give under and overpronators added support, they are not that ideal company to turn to if you're severe under or overpronator.
This is because they are focused on the lightness of the shoe so they don't use a lot of extra materials in the overlay of the shoe that other companies do. This helps to keep the shoe light, but it does mean there is a sacrifice when it comes to motion control features. This isn't to say that Pearl Izumi isn't great running shoes, far from it.
They're one of the companies that have the most loyal and enthusiastic followings when it comes to runners in the know, although they're not widely recognized by the mainstream public like the massive brands. If you find a pair of Pearl Izumi shoes that fit your support needs and work perfect for you, then you might become one of the brand's many loyal fans as well.

Protection
No matter what type of runner you are, you need to make sure you have adequate protection from the elements.
It's important that you have the right protection for the type of running you are doing–which is why we always preach the use of trail running shoes for technical running. There's no reason to expose yourself to injury because you are running in the wrong type of footwear. This is why we included models that are perfect for the great outdoors, city streets, and treadmill workouts.
In fact, there are great models on our list with protective plates and aggressive outsoles for additional traction, so if you are a trail runner make sure to take a look at those. These are easy to pick out since the word "Trail" is in their name. Using a shoe that is specific to trail running will help to prevent injury.
These options typically have a more aggressive lug pattern on the outsole for better traction to help prevent the user from slipping and falling. They also will have more support and stability features to help keep your feet and ankles in a good position while running variable, technical terrain, again helping to prevent injury.
Finally, trail options usually have a bit of a toe bumper to protect your toes from impact should you accidentally kick or otherwise collide with a large rock or another obstacle that can typically be found while trail running. All in all, make sure you choose a pair of running shoes that offers the level of protection you need.

Breathability
A good pair of running shoes will ensure your feet stay cool and dry--no matter the weather.
Here at RunnerClick, we are runners too. So we know the last thing you want during your run is hot, sweaty feet. This is why we've made sure our selections have breathable uppers that will keep your feet cool and dry–even on longer runs. Seamless and breathable uppers will provide runners with flexibility, ventilation, and comfort as well as eliminate hot spots and unnecessary skin irritation.
In running shoes, breathability comes from the design and materials used in the uppers. An upper that has mesh with large spaces will obviously let more moisture escape than one with a tighter weave. However, this also comes with a slight sacrifice in durability and support since there isn't as much torsional rigidity as shoes with tightly woven uppers and lots of extra supportive materials in the form of overlays.
Think of it like this; sandals are obviously extremely breathable because there's really only a few places with material blocking moisture from evaporating, But sandals are obviously not nearly as supportive as shoes because of the is same reason. Pearl Izumi running shoes are known for their lightweight and responsiveness because they don't use a lot of extra materials in their uppers which keeps the weight down.
Expert Interviews & Opinions
Most Important Criteria
(According to our experts opinion)
Experts Opinion
Editors Opinion
Users Opinion
By Default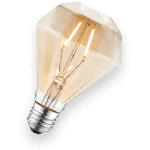 Things to avoid when buying shoes
Some of the most common mistakes people make when purchasing running shoes; Buying for looks, too small of shoes without trying them on and assuming you know your size, and not asking the salesperson for a deal.
Most stores will offer discounts so don't be shy about asking.
Stock up now on Pearl Izumi shoes!
For various reasons that had nothing to do with the quality and popularity of their running shoes, Pearl Izumi stopped making shoes specifically for running in 2016 so that they could focus on their excellent lineup of cycling gear.
Luckily there was enough of a backstock of their shoes that they're still available today, but if you're a fan of their running shoes we recommend buying a few extra pairs while they're still available.
Other Factors to Consider

Comfort
We know that selecting a comfortable pair of running shoes can be a difficult feat–which is why we've done our best to provide you with the best of the best to choose from. Everyone is looking for just the right balance of cushioning, stability, and breathability when looking for a pair of shoes.
So, take a moment to consider what you find most important as well as what you need. For example, if you've had issues with shoes being too tight on your feet, stay away from selections that we have deemed to be narrower than others. If you are a neutral runner, make a choice that will aid your running style and give you the comfort levels that work best for you.
Make sure to get the right size
Many people assume your running shoe will automatically be the same as your standard shoe. However, almost everyone's feet swell after strenuous activity and having a tightly fitting running shoe will cause pain, discomfort, and blisters. Make sure to size your feet towards the end of the day to get an accurate size for you and even consider just going up a half size.
We have listed the models that tend to run smaller or larger so you can size accordingly because the key is finding the perfect fit is choosing what is best for you.
Will they restrict your range of motion
If you like a rigid feel or if you overpronate, a stiffer Pearl Izumi model is perfect for you. They are well known for their ability to provide extra guidance for runners who need it. On the other hand, if you prefer a flexible running shoe, or tend to do aerobic exercise or workouts that will have you moving in multiple directions, make a selection that matches those needs–and definitely avoid selecting a stiff model.
This is more than just a personal preference and is an essential factor to consider when making your selection.

Terrain
It's important to consider the running surface you typically encounter because some need more stability and support than others. Neglecting to do this may lead to injury and less enjoyable runs–and you can't blame the shoe if you didn't choose the right pair, to begin with.
We have included all types of running shoes on our list, so be sure to look at those that are pertinent to you specifically. If you are a trail runner select a trail-rated running shoe that offers the protection and traction you need. If you are a road runner look at our more lightweight and cushioned options that will help you push yourself further while also keeping you comfortable.
Most importantly, avoid using one pair of shoes as a "do-it-all" workhorse, this will ultimately cut the lifespan of the shoe in half and reduce the benefits it was designed to provide Most seasoned runners to maintain a solid rotation of running shoes, just like tools in a toolbox--so, if you think you might need more than one pair, that may the right decision to make.
Frequently Asked Questions
q:

Pearl Izumi is known for cycling gear so why should I consider them for running shoes?

a:

Unlike large running shoe companies that are slow to change and adapt to new technology, Pearl Izumi takes pride in their innovation and quality materials and stand by their products. When they moved into the footwear sector, they brought their long-term design philosophy and trusted reputation. You would be hard-pressed to find a company that stands behind their products as much as they do.
q:

What's the trademark feel of Pearl Izumi footwear?

a:

Putting all feedback and recommendations together, everyone seems to agree that you can expect to feel the smoothness and lightweight responsiveness while running in their shoes. It can be best described as a smoother, more airy run.
q:

What should I look for in a trail running shoe?

a:

You should make sure there is some type of protection from the elements and surroundings. Whether it be a toe guard or a rock plate, it's important to make sure a jagged rock or sharp edge can't harm you while running. Additionally, you're going to want to make sure the outsole features an aggressive tread pattern that can give you the traction you need.

Nicely placed lugs will also make quick work of tiny stones that can get lodged in your shoes. Pearl has a great selection of high-quality trail runners.
q:

I really enjoy a snug fit, what are the qualities I should look for?

a:

The number one thing that you're going to want to look for in your footwear is a deeply cupped heel that will give you a much more snug feel and fit while you are running at both slow and fast speeds. Again, if you experience discomfort from footwear that is narrower than most, take precaution when making your selection.

Also, pay close attention to how the back of the shoe molds inwards. A nice wrap around your ankle can give you a better fit. If your skin tends to chafe or get irritated, try some runner's tape.
q:

Didn't Pearl Izumi stop making running shoes?

a:

Yes, unfortunately, they discontinued their running shoe lineup in 2016 to focus on their cycling products. Luckily for enthusiasts, however, there's enough on backstock so the best Pearl Izumi running shoes are still available today. If you like their products we recommend buying a few pairs now before supplies run out forever.
Subscribe to our newsletters