10 Best Trail Running Shoes Reviewed & Tested
last updated
Sep 25, 2018
Bored of running on roads? Ready to try something different? Trail running just might be your niche! If you are looking for a more challenging workout and to branch out of your normal routine, give trail running a shot. Trail running comes with many benefits and presents you with new and challenging obstacles that will help build your strength increase your endurance.
Not to mention the beautiful scenery you will be able to enjoy! It doesn't get much more peaceful than running amongst the trees, listening to the birds chirping and feeling the ground beneath you as you move. However, like every other athletic endeavor, it is important to have the appropriate gear and attire. Trail running shoes differ greatly from road running shoes, so if you decide to begin incorporating trail running into your routine, you will need a great pair of trail shoes.
In this guide, we will be going over our top ten picks for trail running. Each shoe includes a list of features, pros and cons, and a link where you can find them. These are some of our favorites!
4
Interviewed Experts
20
Researched Sources
1.5k
Reviews Considered
20
Hours Researching
20
Products Evaluated
Protection
Weight
Durability
Terrain
By Default
In Depth Review Top 10
Salomon Speedcross 4
Saucony Peregrine 8
Nike Air Zoom Terra Kiger 4
La Sportiva Bushido
Altra Lone Peak 3.5
The North Face Ultra Endurance
Nike Air Zoom Wildhorse 4
Hoka One One Challenger ATR 4
Merrell Vapor Glove 2
Inov-8 X-Talon 200
Table of contents
Criteria Used for Evaluation
Other Factors to Consider
Frequently Asked Questions
Sources
Criteria Used for Evaluation

Protection
We started by taking a very close look at the total amount of protection offered by the footwear. Most trail runners agree that it's important to look beyond the advertised specs that individual manufactures offer. This is why we chose to look at what seasoned outdoor enthusiasts had to say after using their trail runners on the most intimidating of courses. We found the safest shoes are those that offer underfoot protection and rugged uppers for maximum safety.

Weight
The more lightweight the shoes are the better--especially when looking for a trail running shoe. This allows for optimal endurance, agility, and safety. However, when making sure we were choosing lightweight options we also ensured no necessary features were sacrificed to make them more lightweight. Here we have provided you with lightweight options that deliver the high performance you need.

Durability
The most durable models are usually constructed from the ground up (literally). When determining durability we started by taking a look at the outsole material and how well it holds up to the elements and harder than average impacts. Midsoles need to maintain a solid level of comfort while not giving out as more miles are added. The uppers should be comprised of strongly constructed materials. It's crucial that you can trust your footwear when you might find yourself out in the middle of nowhere, and our research uncovered the most trusted trail runners on the market.

Use
Today's runners (both men and women) don't have to worry about choosing between style and performance--and they definitely are no longer like your grandfather's old leather hiking boots. Since everyone likes a personal selection when it comes to choosing what they put on their feet, we made sure that our picks come in a wide variety of colors and styles that fit every runner's personal sense of style.

Advanced Features
Water is always a possibility in the great outdoors--Mother Nature has the tendency of surprising you when you least expect it! We wanted to make sure that our selections were capable of sloshing through mud and splashing in puddles while leaving your feet comfortable and dry. Off-road runners should be able to keep water out while still maintaining breathability so you can comfortably pursue your love of this higher level of activity.
Expert Interviews & Opinions
Most Important Criterias
(According to our experts opinion)
Experts Opinion
Editors Opinion
Users Opinion
By Default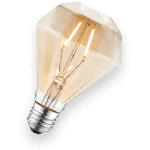 Have a good idea of the terrain you're up against!
When you look at all the trail shoes out there, you'll notice the difference in treading. Some are more aggressive, some are less. Some shoes are constructed with more protective attributes, and some have more of a minimalistic design.
If the terrain you're running requires more flexibility, then perhaps consider a lighter shoe. If the terrain is hard and rocky, well then more protection is probably a better choice.
Waterproof or not?
Do you need shoes that are constructed with materials such as Gore-Tex or similar? Well, where are you going?
If you live in temperate or humid environments, then go for it. If you're running in an arid or desert environment, then not so much.
Other Factors to Consider

Terrain
If you are a recreational trail runner, then you may only encounter easier trails with slightly rocky paths. If this is the case for you, you might want to consider sticking to a trail shoe that is a more stable and durable version of your daily road running shoe. This allows you to choose more affordable and lightweight options while still receiving the levels of protection you need for those easier trails.
On the other hand, if you like to run on more advanced terrain--like trails with slick or jagged rocks, layers of ice, and steep slopes then you will need to choose a trail running shoe that offers a high level of protection such as a rock plate and a toe box guard. After all, if you are miles away from civilization the last thing you want to worry about is your footwear.

Style
Another factor to consider can best be summed up in a well-known runner's motto: "Know Thy Feet". Meaning that if you have support needs, for example, it's important that these characteristics are also applied to the particular pair shoe that you select. You're still going to want your footwear to offer you additional support.
If you a neutral foot type, look for a proper running shoe that has a sole that agrees with this factor. Runners report that a minimalist design is all the rage now, however, we advise you not to select a running shoe based on trends. Rather, select one based on your foot type. If you are unsure, most specialty running stores can provide you with a lot of information on your foot type and even give you a thorough analysis along with good options for you to buy.

Size
This is something that is frequently overlooked, especially by novices. Make a list of things you need in a pair of shoes--such as what your appropriate size and width options are, how many miles your trail runs will be on average, and how long you plan to be out there.  This is crucial because for both road runners and trail runners alike because your feet begin to swell after a while and the wrong shoe size can ruin your run and cause unwanted blisters and even increase your risk of injury.
Again, this is an area where the motto "Know Thy Feet" Will help you make the best decision for you. Seasoned runners who know that their feet will swell typically go a half size to a full size larger depending on the severity of their swelling and how many miles they expect to log in when hitting the outdoors.

Durability
It is recommended that you replace your running shoes every 300-500 miles, but trail shoes are a bit more difficult to gauge. Most trail runners stick to the above numbers but keep in mind that seasoned veterans also alternate between two pairs of running shoes.
Frequently Asked Questions
q:
Why should I start Trail Running? What are the benefits?
a:
This is not an easy question to answer because words alone will not give trail running its due justice. So, here is a great introduction video explaining why you should start hitting those trails!
q:
What should I look for when I need a significant amount of grip on wet or excessively rugged terrain?
a:
You are going to look for deeper lugs on the outsole. This rids the shoe of larger pebbles and stones you encounter. Also look for an aggressive tread pattern and well-placed grooves so you receive the stability you need on uneven terrain.
q:
I'm going to be running or hiking in wet and muddy conditions. What are some features that can help me?
a:
First off, look for a waterproof design because it will be your first layer of protection against the elements. Secondly, find a pair of trail running shoes that have a mudguard feature, to help keep your feet dry. Gore-Tex liners can be worth their added weight wet conditions and well-spaced lugs will help the sole release mud more efficiently.
q:
What kind of cushioning can I expect with this kind of running shoe?
a:
While there are trail shoes that take cushioning into consideration, don't expect them to be as cushiony as your normal road running shoes. Typically, off-road shoes have a stiffer sole and hidden plates that protect your feet from rocks and other obstacles that you might come across. Keep this in mind if you are surprised by their lack of cushioning.
q:
I'm used to providing maintenance to my outdoor gear like my pack, what kind of maintenance should be provided for when it comes to my outdoor footwear?
a:
You're going to want to inspect the sole of for wear and tear as well as rocks and stones that can remain lodged in-between lugs and grooves. Additionally, just because they may be waterproof or water-resistant doesn't mean that you shouldn't check for moisture build up. Properly air drying your shoes will help keep them nice and fresh for your next outing. Something that is frequently overlooked are the laces; before you head out, inspect the laces to make sure they are not damaged and that they won't snap when you need them the most.
q:
I have a pair of top quality road running shoes, can't I just use those off the road?
a:
We can't recommend that at all. Having footwear that is specifically designed for the task of outdoor trail running is crucial for your safety. Road running shoes simply aren't made to give your feet and ankle support and stability on rough terrain nor do they provide the grip you will need. Just by comparing their soles you will be able to see the difference between the two. Additionally, road running shoe features that help with ventilation collect mud, dirt, and debris on even light non-technical trail runs
Subscribe to our newsletters