10 Tools for Treating Plantar Fasciitis Reviewed
last updated
Mar 19, 2019
A while ago, we wrote an article which mentioned a few exercises for treating
plantar fasciitis
, so today we will continue this topic with another aspect of treating plantar fasciitis: finding the best tools that can help you lessen your pain or discomfort. Dealing with sharp, intense pain in your feet is no way to live your life, and what's even worse, if plantar fasciitis is left untreated it can possibly lead to other problems and ailments in your legs, knees, and
hips
. There are a wide variety of
treatment
options for healing your plantar fascia, and the options contained in the list below are great, cost-effective ways to start.
In a Hurry? The test winner after 162 hrs of research
MARS Orthopedic Night Splint
Why is it better?
Effectively maintains appropriate pressure while you sleep, prevent the plantar fascia from shortening when not in use
Soft interior padding helps with comfort
Allows limited mobility if necessary
In a
Hurry? Editors choice:
Test Winner: MARS Orthopedic Night Splint

12
Researched Sources
16K
Total Readers
4724
Reviews Considered
162
Hours Researching
25
Products Evaluated
Value
Effectiveness
Comfort
Use
Versatility
By Default
In Depth Review Top 10
MARS Orthopedic Night Splint
SOUL Insole
Icy Feet PF Relief
YogaToes GEMS
Moji Foot Pro Massager
Orthaheel Relief (Full-Length Orthotic Insole)
BRD Sport Ankle Plantar Fasciitis Brace
Thera Cane Massager
Elgin Archxerciser
Yamuna Body Rolling Foot Saver
Table of contents
Criteria Used for Evaluation
Other Factors to Consider
Frequently Asked Questions
Sources
10 Best Tools for Treating Plantar Fasciitis
1

. MARS Orthopedic Night Splint


Effectively maintains appropriate pressure while you sleep, prevent the plantar fascia from shortening when not in use
Soft interior padding helps with comfort
Allows limited mobility if necessary
Not easy for some people to sleep in, especially for those who sleep on their side
The first tool which I would like to recommend for runners with plantar fasciitis is using a night splint. It is widely promoted among runners to help heal plantar fasciitis because of its effectiveness in alleviating the soreness in the arch and heel area. There are many different kinds of night splints to choose from on the market today, and the guide linked above will help you find one that best fits your needs and lifestyle.
Read more
Stability
Designed with three straps that use buckles for closure, this system will provide you with a ton of stability. The straps are also padded for your added comfort
Breathability
Lightweight and with a very low profile your feet will be kept cool and dry with the breathable construction. The openness of the splint will ensure air flow so your feet will be comfortable.
Cost and Value
This product will allow you to get the therapeutic support for Plantar Fasciitis and Achilles Tendonitis passively as you can wear this when you sleep. Your ankle will be kept immobile in the neutral position needed to help stretch out your calf muscle.
Compact yet effective design
Easy to change between different footwear
Also an ideal option for flat feet or even higher arches
Some expected the product to be a bit smaller
We tried this one out for flat feet, but it is also a very effective tool to include when dealing with Plantar Fasciitis. The Shoe Bubble from Soul Insole is a reasonably new addition to the market, yet already has a decent following. And we would bet that following isn't there just because!
Read more
Midfoot support
Instead of a full-length insole, this one simply adds the midfoot support that is required for proper alignment, which is vital in the treatment of the particular issue that we are focusing on here. In addition, to support, These will offer a bit more protection from the shock received from foot strikes, properly holding up the center of the foot.
Reusable
One little thing that we really like about this product, is the fact that there isn't a need to buy in multiples. You can use them in your other shoes, simply by swapping them over.
Cost and Value
The Shoe Bubble can also be fit into footwear that already has a factory insole inside if it is the type that is removable. All you need to do is place the product underneath the insole and you're good to go. The sticky bottom side work really well to keep it in place. If it gets dirty, well that's not really a problem either. Just wash it off in the sink and let it dry. The adhesive side will return to its original stickiness. This is a very practical product.


Also ideal for bone spurs, muscle strain, cramping, and inflammation
Engineered insole design
Maintains continuous contact while worn
Easy to clean and reuse
Might not be ideal for those with shoe sizes over US 12
In case you are among the hundreds of individuals who are suffering from foot curve, chaffed feet, or collagen build up as a result of plantar fasciitis, this tool is a great option for offering some pain relief.
Read more
Inflammation relief
This product will help you with the painful inflammation because it is cold, so it will prevent swelling and water retention in the affected areas.
Lasting cooling capacity
It also stays cold for a considerable amount of time and you can easily wear it around the house while completing other tasks or chores. As an added convenience bonus, the cleanup is very easy: simply rinse with mild detergent and lukewarm water, wipe dry, and put it back into the freezer until you are ready to use it again.
Cost and Value
Easy to use and maintain, this product will certainly provide you with the pain relief you are looking for if you are suffering. The ability to maintain coolness can be a huge help for inflammation that adds to the discomfort. That coolness is also fairly soothing.


Increases flexibility
Helps to straighten and strengthen toes
Additionally effective against bunions and other foot issues
Not a quick fix, like some expected
YogaToes Toe Stretchers upgrades position, stamina and foot response. The more frequent the use of the Toe Stretchers, the faster you will see results and experience relief from your Plantar Fasciitis. If you feel pain after wearing the toe stretchers for extended periods of time, it is best to segment the wear into many short treatment sessions over the course of the day or the week.
Read more
Alignment
Moreover, they help to reconstruct bone, tendon and tissue misalignment. These Toe elasticizes are fitted into the spaces between your toes to put free your course.
Noticeable improvements
If you use them routinely, you will see an adjustment in the quality of your running foot strike and an improvement in the overall condition of your plantar fasciitis.
Cost and Value
While some may find these to be awkward at first, it won't take long to get used to them. Stretching out the toes actually feels really great. You can feel confident in the effectiveness of this product, it is after-all, doctor recommended.
5

. Moji Foot Pro Massager

6 balls that rotate 360 degrees
Designed to penetrate deep muscle tissue to help relieve pain and soreness
Slip-resistant bottom
Also effective in reducing inflammation, decreasing cellulite and breaking up areas of scar tissue
Effectiveness is limited for some due to the small portable size
The little balls are utilized to knead the plantar belt. The larger balls are ideal for working the foot curve, and likewise, can be used to make a more profound back rub along the foot. It diminishes foot torment quickly, and rubs and extends the whole plantar sash for the most successful treatment. This creative back rub device is a spectacular expansion to my stockpile of deterrent methodologies and solutions for managing plantar fasciitis.
Read more
Active relief
This little device is complete heaven on the foot. It can provide much-needed pain relief in two ways. Through the cooling benefit of ice, as this can be put in the freezer and frozen, as well as through stretching and massaging the whole plantar fascia.
Complete massage
Designed with 6 spheres, you can be sure that your whole foot will be massaged.
Cost and Value
This product is super easy to use and gives you dual therapeutic support. It is slip-resistant so you don't have to worry about fussing with it just to get the use out of it. Take a seat and relax as you message and cool down your aching feet.
6

. Orthaheel Relief (Full-Length Orthotic Insole)


Relieves pain
Cost effective compared to custom orthotics
Fits into most footwear
Some report the arch is too high
The Orthaheel Relief insole is a perfect option for constant, everyday relief. It can be inserted into any shoe--whether it be a running shoe, work boots, or casual shoes. This insole provides you with constant pain relief for your Plantar Fasciitis symptoms.
Read more
Prominent results
This full-length insole is one of the top-rated insoles available for Plantar Fasciitis. There is nothing better than a piece of equipment having a quality reputation for effectiveness and quality.
Easy to use every day
They are perfect for shoes without pre-existing built-in cushioning, and will fit in almost any shoe--so they are perfect for everyday use. Its' gel insole will provide you with instant pain relief and their consistent use will eventually lead to a resolution of your symptoms.
Cost and Value
Custom orthotics can get expensive. This product will give you all the support of its costly competitors without the large price-tag. Designed by a podiatrist, these will work just as well and they are convenient to use.
7

. BRD Sport Ankle Plantar Fasciitis Brace


Effectively helps to alleviate chronic pain brought on specifically by plantar fasciitis
Lightweight and breathable
Also good at reducing swelling
This brace effectively reduces acute and even chronic heel and arch pain. It has a strap which wraps around the middle of the foot in order to provide support through the arch.
Read more
Practical to wear
It can be conveniently worn under socks and fits into most shoes, including into the average pair of running shoes. It is important to note that the size of a brace is NOT based on your shoe size. One needs to follow the measuring and sizing information of the product in order to order the correct size.
Pain relief
If you suffer from pain that comes and goes or pain that is constant, this is the product for you. The superb support that you will get is worthwhile to help you manage walking, running, and standing comfortably.
Cost and Value
It is on the higher side, but investing in your health is never a bad thing. The massive durability and support you will get will pay off in the end.


Ideal tool for loosening knotted muscles by yourself
Unique design allows easy use without help
Includes detailed guide on how and where to use it
A bit hard for some people
This tool is simply the straightforward yet a very powerful massager which relaxes your throbbing pain. It separates strain up to the unreachable muscle zones by putting weight upon muscles that improve the stream of blood rich in oxygen. Furthermore, it also reinstates muscle capacity and makes the muscle work all the more effective.
Read more
Versatile
This product can be used on any aches and pains you may be feeling. Sure, this is advertised to be a great foot massager, but don't think that is the only thing it can help with. If you have back pain, you can surely use it to manipulate the hip and alleviate that pain as well.
Easy to use
All Thera Cane products have detailed instruction booklets for you to learn proper use from. In no time at all, you can take this product and figure out how to make it the most effective in treating your pain.
Cost and Value
This product is by no means cheap. It is made of tough, durable materials but the price certainly won't break the bank. It is straightforward and easy to use for all your body pain woes.


Ideal supplemental tool to help build more foot strength
Compact design
Effective treatment for plantar fasciitis and heel spurs
Not enough resistance for some
Foot strengthening is essential when it comes to mending issues with the plantar belt. This gadget fortifies your toes and arch. Indeed, this equipment depends upon the 'wipe munches' activity (an activity whereby one places their foot on a towel and cuddle your toes, which creases the towel).
The advantage over towel munches is that you have a wider range of movement in your toe flexion. Using it alongside orthotics day after day is a handy solution to healing your plantar fasciitis pain. You will start to experience undeniable change and relief!
Read more
Strengthens feet
If you have had surgery and need to rehab your foot or you have chronic pain due to weak feet, this product can help you build up your stability and endurance. This is also suitable for people who must stand for extended periods of time and need to have natural support.
Treats many ailments
This product will help build the strength and endurance of your foot which can help aid many ailments you may have. Whether you have plantar fasciitis or heel spur syndrome, you can benefit from using this model for exercising the foot.
Cost and Value
Sometimes all you need to have is weak feet and the lack of support can cause radiating pain all throughout your lower body and even back. For example, shin splints can be directly caused by feeble, unsteady feet that are propping you up when you have to stand for long periods of time.
10

. Yamuna Body Rolling Foot Saver


Helps with alignment issues of the lower body
Helpful in improving posture
Effectively increases strength in feet
These plastic semi-spheres are quite handy when it comes to mechanically enhancing foot-work and promoting oxygen to your aching foot tendons. The Yamuna Body Rolling Foot Saver Kit is definitely a great choice if you are left alone to give yourself a foot massage.
Read more
Overall body adjustment
The Yamuna Body Rolling Foot Saver Kit helps fix foot problems by relaxing the foot, and improving posture in the arch area, (which is especially crucial for people suffering from plantar fasciitis or shin splints). Be cautious during your first time using them. To ensure safety, you should put your hand on a wall, door frame, or other nearby objects to ensure you can keep your balance.
Supplemental resources provided
They incorporate foot rescue circles and an instructional DVD. The DVD itself is easy to follow and provides great explanations for what movements to incorporate into your massage routine that are both beneficial to healing your plantar fasciitis and pleasant.
Cost and Value
This product will provide your body with a ton of improvements and adjustments all over so that you can live more balanced. Just a word of caution when using this product, it is a good idea to wear your socks high on your ankles if you choose to wear socks while using this product. If your socks are too loose on your foot and slip down your ankle or ball up around your heel, it is likely that you will slip on the ball and not be able to get adequate traction. If one uses it barefoot, they may have to be a little more patient with changing poses, as the rubber on the ball might stick to your feet, causing you to become unbalanced and potentially resulting in a nasty fall!
Criteria Used for Evaluation
Expert Interviews & Opinions
Most Important Criteria
(According to our experts opinion)
Experts Opinion
Editors Opinion
Users Opinion
By Default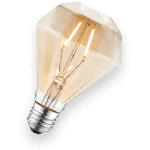 Remember RICE
When you are suffering from plantar fasciitis or any similar running injury, one of the simplest and most effective methods of treatment is to follow the RICE protocol. This is an acronym that stands for Rest, Ice, Compression, and Elevation. Begin by resting your affected body part, then apply ice to the sensitive area for about 20 minutes. Use some form of compression, such as a sleeve or brace, and keep the body part elevated with a pillow.
Prevention is Better Than Treatment
In order to avoid suffering considerable pain and loss of progress in your workout routine, you should attempt to prevent plantar fasciitis from occuring in the first place. One of the best ways to do this is to perform stretches before each workout. You should also ensure that you are properly hydrated, as this can lead to all kinds of cramps and running injuries if neglected.
Other Factors to Consider

Bottom Line
When it comes to treating plantar fasciitis, there are many different methods. From going under the knife to simple techniques you can easily incorporate into your day, you can find a wide range of options. But our list, in particular, focuses on those options you can practically do yourself while at home (or, in some cases, even when you are on the go at work, at school, or driving around town).
Massage Treatment
The first method we focused on was the massaging and/or rolling method. In general, massage has several benefits for athletes and non-athletes alike. Not only does massage have a very calming, psychological effect that helps reduce overall stress and, decrease heart rate, and lower cortisol levels, but its physiological benefits have recently been promoted among many reputable sources.
Massage works to dilate blood vessels and increase the circulation of blood flow from the heart to the points and places being massaged. As a result, increased levels of oxygen can flow to these places, which means a greater amount of nutrients delivered there, and the quicker removal of waste products and toxins. Furthermore, increased oxygen to muscles means more relaxed muscles and greater circulation of lactic acid out of muscles and muscle tendons, to help relieve soreness.
Finally, and largely to the benefit of those suffering from plantar fasciitis, massage helps reduce inflammation. Because one pain triggering symptom of plantar fasciitis is inflammation of the plantar fascia, reducing inflammation can help reduce pain. Massaging your aching feet will help conduct increased blood flow to the tendons and ligaments in your feet, including to the plantar fascia. The repeated massage movements will slowly start to stretch the plantar fascia, and that is a good thing! You want the arch of your foot to be loosened so that it can properly serve its function of absorbing shock with each step you take. The method of rolling has similar effects on the plantar fascia and your feet as massage does.
The only real difference is the motions themselves that are associated with massage and with rolling are different (and self-explanatory: massage typically involves deep kneading and pushing of the pressure points while rolling involves some spherical object that is literally rolled over the pressure point). The products on our list that feature the massage or rolling method include the Body Back Company Foot Roller and Porcupine Massage Ball, the Massager Thera Cane, the Foot Massager Moji 360, and the Yamuna Body Rolling Foot Saver, Kit.
Stretching and Strengthening
The second method of treatment we considered included those devices dedicated to stretching and strengthening the plantar fasciitis tendon. As an athlete, the benefits of regularly stretching are far-reaching. Specifically, recent studies have shown that dynamic stretching is the best way to go because it uses active movements that mimic the movements used in the sport or exercise you are about to participate in to stretch the muscles.
In this way, you warm up your cold muscles in a particular motion that you will be engaging in, which not only releases oxygen and increases blood flow to the muscles but helps prepare you mentally for the movement you are about to do. (For example, dynamic stretches that involve kicking the air or kicking your butt will help runners warm up best since the running stride is a combination of these two movements.
Dynamic stretching involves actively stretching muscles, as opposed to static stretching, which typically involves little to no movement of the body while stretching in place.) In the end, dynamic stretching allows you to perform at higher levels, faster and with more explosive movements. And over time with repeated use, you will begin to see a greater range of motion. In a similar way, stretching the plantar fascia tendon as well as neighboring muscles (i.e., the calf muscle) will help relieve pain because it is tight muscles that can cause plantar fasciitis in the first place. In order to perform its function of absorbing shock, the plantar fascia has to be loose, but strong.
If it is too rigid, it will not be able to absorb shock in the same way. Similarly, the "toe scrunch" method of strengthening will help build up the plantar fascia's strength, so that it can endure more shock (i.e. more intense and longer workouts, greater body weight, etc.) without becoming inflamed and causing heel pain. The stretching and strengthening tools on our list include the Elgin Archxerciser Foot Strengthening Device, the Strassburg Sock, and the YogaToes Toe Stretchers.
Mechanical Intervention
The third and final treatment we considered was stability and taking off the pressure placed on the plantar fascia by wearing a boot, special shoe, or brace. A walking boot will help reduce tension on the plantar fascia by allowing the boot or shoe itself to absorb the majority of the shock that the plantar fascia would typically be absorbing. This enables the plantar fascia time to rest and to heal, but wearers can still walk around, move freely, and participate in the most day to day activities. (Plus, because you are wearing the device and it is moving around with you, it provides for continued support which will increase the time it takes to fully heal.)
Depending on the severity of your pain, you could see results in as little as one to two weeks with regular use of a boot or brace. If your plantar fasciitis is a very severe case, increase the amount of support and stability to the plantar fascia by inserting an additional gel sole insert into the boot or brace to provide additional support to your foot arch. The products in our list that focus on providing stability and support to the plantar fascia to heal your plantar fasciitis are the Icy Feet ICEFP Plantar Fasciitis Relief, the BRD Sports Ankle Plantar Fasciitis Brace, the Gel Heel Seats, and any form of a night splint that you choose.
Frequently Asked Questions
q:
What exactly IS Plantar Fasciitis?
a:
To answer that, we must first answer the question of, 'what is the plantar fascia?' The plantar fascia is the flat ligament that runs alongside the bottom of the foot from the heel to the toes, supporting your arch. Its main job is to help absorb the shock of your foot hitting the ground as you walk, jog, or run. Plantar fasciitis, then, is when this ligament becomes inflamed, swollen, and tender due to a strain or tear. When the plantar fascia is inflamed, it cannot properly absorb the shock of your gait and can be very painful when you try to walk, jog, or run.
q:
What are the symptoms of Plantar Fasciitis?
a:
The most common symptom or sign of having plantar fasciitis is a stabbing pain in the bottom of your foot while walking or running, or first thing in the morning upon waking up. It is usually not a dull pain, but rather, very sharp and leave your whole foot feeling stiff. It is important to note that if you are experiencing intense foot pain in the evenings or at night, it is likely NOT plantar fasciitis but perhaps arthritis or some form of nerve problem.
q:
What are the best methods for treating plantar fasciitis?
a:
Obviously, any of the tools and methods presented on our list are terrific at home options for helping cure your ailing plantar fasciitis. For cheap, easy, and convenient treatment methods, opt for massaging, rolling, stretching, icing, and stabilizing your plantar fascia. However, if these do not work and you are interested in looking into more serious medical treatments, the most common for plantar fasciitis are a Platelet Rich Plasma (PRP) injection, stem cell injections, a Tenex procedure, and shockwave therapy. Both PRP and stem cell injections are nonsurgical methods but differ in that PRP injections involve using the patient's own blood and stem cell injections use stem cells as well as platelets.
In PRP injections, the platelets in the patient's blood are separated and then re-injected back into the plantar fascia, which naturally promotes growth and healing. For stem cell therapy, stem cells from bone marrow or fat tissues are used alongside the patient's platelets to produce cartilage and promote healing. The Tenex Procedure is used commonly to help heal soft tissue injuries, such as plantar fasciitis, by breaking down accumulated scar tissue. A small tool is inserted into the injured ligament and ultrasonic energy targets scar tissue and break it down.
This procedure is also minimally invasive, and quick (usually not longer than fifteen minutes). Finally, shockwave therapy is used in patients with a history of chronic ligament pain. It uses low- energy and high – energy forms of shockwaves to cause "microtrauma" to the injured ligament, stimulating a natural healing response. Low- energy shockwave procedures usually take a few rounds of therapy but are virtually painless, while higher energy shockwave procedures occur during one treatment session and can be quite painful.
q:
Who is most at risk for plantar fasciitis?
a:
Plantar fasciitis is most commonly found among runners and athletes who incorporate running or jogging long distances into their sport. However, it is also commonly found in people who are overweight or obese, as an excessive amount of weight puts an unnecessary strain on the ligaments. Others at risk for plantar fasciitis include those who often wear shoes without adequate support, especially individuals who regularly sit or stand for prolonged periods at a time.
q:
How do you get plantar fasciitis?
a:
Plantar fasciitis may occur any time you have overly strained or torn the plantar fascia ligament. This is common among runners and athletes who have overtrained without enough rest. Their plantar fascia has become inflamed because of such persistent use and has begun to lose its ability to adequately absorb shock. Yet, it is not just running or movement that will tear or strain the ligament. Disproportionately administered weight will strain the ligament awkwardly. Therefore, if you are overweight, obese, or wear high heels often, be careful of developing plantar fasciitis.
q:
When is plantar fasciitis most commonly experienced?
a:
Most patients feel the worse pain of the day from their plantar fasciitis first thing in the morning when they wake up. Those first few steps once your feet hit the floor can be exceptionally excruciating. It might seem ironic, but the pain from plantar fasciitis actually isn't experienced as badly DURING exercise as it is after the workout has been completed. Walking up steps, in particular, can exacerbate the pain, as can longer periods of standing and sitting.
q:
Can plantar fasciitis come back after it has already fully healed?
a:
Yes. This is especially true if you choose to treat the symptoms instead of actually treating the root cause of your plantar fasciitis. (For example, your plantar fasciitis might actually be because of another foot condition which, left unattended to, will just continue to worsen over time.) It is always best to see a doctor and have them determine what exactly is causing your foot pain so that you can best pinpoint the method of treatment that will heal your feet fastest and the most effective.
Subscribe to our newsletters