10 Best Grey Running Shoes Reviewed
last updated:
Mar 04, 2021
If grey is your favorite color, then you are in luck because here we feature the best grey running shoes currently available on the market! Not only do these shoes look great, but they are packed with features runners will love as well.
Grey is a popular color, so finding the top 10 best grey running shoes was a difficult feat. We made sure to focus only on the most comfortable, breathable, durable, and stylish selections available. And, don't worry, we also covered all of the Pros and Cons that comes with each model.
From tweedy greys and flat greys to deeper greys, we covered all of the greys you could possibly have to choose from.
A lot of these running shoes are also available in other colors
to choose from—so you can buy more than one if you want to!
Check them out!
This is the best product on our list that is currently in stock:

Saucony Cohesion 9
Why is it better?
Affordable without being cheaply made
Attractive colors offered
Good grey application reminiscent of gunmetal
In a
Hurry? Editors choice:

Test Winner: Saucony Cohesion 9

5
Researched Sources
1K
Reviews Considered
12
Hours Researching
15
Products Evaluated
Color
Style
Comfort
Fit
Value
By Default
10 Best Grey Running Shoes
Criteria Used for Evaluation
Expert Interviews & Opinions
Most Important Criteria
(According to our experts opinion)
Experts Opinion
Editors Opinion
Users Opinion
By Default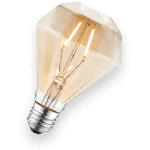 Why Grey?
Grey is a neutral, popular color that almost everyone loves. Grey goes with almost everything and is a great go to color for athletic shoes! It also hides stain and discoloration easily so your shos look nice and new for longer.
Consider your needs.
Since you know all of the shoes on this list are grey, then you are probably on the hunt for grey running shoes. Make sure to compile a lit of your needs and prioritize the features that you need.
Make sure to get a pair of shoes with the right cushioning, support, and the overall comfort that you need.
Consider your running style.
The type of running you do and the terrain you run in can affect what shoes are right for you. Some shoes offer more support for rough terrain and some shoes have better traction and tread for wet terrain.
Some shoes give better durability for avid daily runners. So think about your needs and habits and find the shoe that is right for you!
Other Factors to Consider


Features
The shoes have the best outsole that is able to handle any type of terrain that you might experience when running, while still maintaining the natural movement of the feet when running. The outsole is also made with lightweight materials hence more fun running. What trails will you be running on?? This tends to be a feature that is ignored when an athlete will be running on the tracks.
Also worth reading: Boys Running Trainers
But for runners who tend to have varied terrains or like running on different terrains, trainers need to be suitable for the running surface. The more advanced runners will give very different preferences compared to the beginners. The other thing to look at is how frequently do you go for a run or how frequent will you be using the trainers. Shoes that are used more frequently tend to get replaced sooner.
The types of running trails have been generally categorized into two broad categories: the light and the rugged. Shoes that are meant for the light terrain tend to be a little lightweight. Light terrain means the surface has close to 100% uniformity with close no bumps. It's like running on the tarmacked highway. They provide maximum protection to the legs.
Since they are not heavy, you can use them for short runs, in order to help in stability the shoes have inbuilt stiffness. The minimal cushioning doesn't affect the level of comfort provided by the shoes. Its the type of shoes that are recommended for all beginner runners. A rugged trail will present a surface that is uneven and has bumps. Similar to the road in a forest.
Shoes need to offer maximum protection and toe guards ought to be installed. The level of shock absorption needs to be also high so that when you even step on a stone you can feel the impact the same way you would when running barefoot. The shoes are made of strong sections, the midsole and the upper sections offer added protection.
Never the less, the tough features do not prevent any natural movement when running. The runner can still enjoy a free run. The shoes are also weather-resistant can survive in wet running climate.


Stability
Most sporting footwear will be designed and overly engineered, however in order to reduce the mechanical force additional features might be used by the manufacturer. This means that the athlete will have a much better running ability. Poor pronation plays a big role in the positioning of the feet not to mention long term cause of the lower limb signs and symptoms.
A good shoe should allow motion control but to a limited level, it should not hinder natural movement while running. That is the shoe should not be too stiff nor too loose, as this affects the protective feature of the shoes. A good trainer allows the feet especially around the ankle area to adapt to the running surface and the pressure hence develop a counter move that will make sure the foot of the runner is not hard.
You will find plenty of discussions and debates when looking at the effectiveness of a trainer in dealing with over-pronation and supination (under pronation). The form of natural running or minimalistic running seems to be a new ground to explore, though the benefit is quite abundant. The only caution is that the running needs to be done correctly so as to avoid any form of injuries.
When you ask how much control you should get on your feet from your trainers, then you will be told about the below three terms all explaining the different degrees of control offered by the different sneakers most people use for running.
Read also about best low profile running shoes.
The Motion Control Trainers
The trainers of this type and design have been made to offer help to runners who have to severe pronation (over-pronation) or moderate level of pronation (neutral pronation). Normally the sneakers have a bar like technology that is combined with lateral and medial posts, the two will then offer limitation to the level of rolling of one's feet.
The shoes are also heavier in weight, bulky and bigger in size compared to the other types. Those who experience wear and tearing of their shoes along the inner tread just close to the foot's ball will find these sneakers to be very useful.
The Stability Trainers
These ones are for any athlete who has mild pronation/ neutral pronation with a normal foot arch. The shoes do not offer a good amount of firmness to the feet even though that is compensated on the responsiveness of this particular shoe. It's the ideal shoes to wear frequently.
The Cushioned or Neutral Trainers
Those athletes who don't experience pronation or they experience supination should go for these trainers. They will offer the needed support and comfortability needed to make your feet have the required level of pronation. Unlike the other sneakers, these ones are very lightweight and suit athletes who have a foot arch type that is medium.


Support
When shopping for a new pair of trainers or just in a store these are some of the terms that you will hear being discussed by people, especially those dealing in the shoemaking the industry. In a layman's language, the two words or terms are used to refer to how a runners' feet tend to hit the surface of the terrain in which they are running or walking.
There are other terms that are also used which is neutral pronation and overpronation.
Pronation: This is the word used to give a vivid description of how the foot of a runner rolls inwards when running. Not only the foot but also the ankle of the foot.
Supination talks about the opposite of pronation, which is the outward rolling of the ankle and the foot during a run or a walk.
So what exactly happens for a foot to be deemed as having pronation? In a foot that is pronated, the inner section of the foot will absorb a large percentage of the runners' weight each time a landing occurs, not only the inner section operates like this but also the arch. While a foot which is supinated has a different story compared to the pronated one.
The side of the pinky toe on your foot ( also referred to as the outer part of the edge of the foot) will carry most of the runner's weight during landing. Neither of these two-foot positions is good or healthy to one's feet and ankles. This is because they can lead to serious leg injuries and pain.
More worry should be given when a runner experiences the excess conditions of these two-foot positions (supination and pronation). There are customized shoes that have been made in order to help runners deal with these two conditions, also there are specialized shoe insoles that when used with the shoes can get rid of the problem.
These two remedies function by offering added strength to the leg muscles hence a virtual imbalance. This can be deemed to be very difficult however, it's the best option if you want a long term solution to the problem.
Frequently Asked Questions
q:

Is there a difference between road running shoes and trail running shoes?

a:

The traditional trainers have a design and style that has included flexible outsoles and they when looking at their weight they are light. Perfect for running on a pavement, or the packed trails. You can also enjoy indoor workout sessions with these shoes. The tail trainers on the hand have rubber outsoles that are not only dense but they are also fortified.

The outsoles have been designed to offer maximum durability and tread regardless of the type of running terrain.
q:

How do I know if my running shoes fit correctly?

a:

If one finger can't fit into the shoes when you have them on then it means the trainers are very tight. Excess room for your finger to move around means that the size of the shoe is large. Apart from the finger test, try wriggling your toes and check for comfortability .
q:

Can I get these shoes in other colors?

a:

Absolutely! A lot of the grey running shoes we chose to feature on our list are also available in other colors to choose from. If you find the perfect pair of grey running shoes and want them in other colors to match, you will love the options you have to choose from on our list of top 10.
q:

How do I wash my running shoes?

a:

Because every shoe is different and there are many differences from one brand to another, the best way to take care of your shoes is to follow the care label instructions closely. For general cleaning, you can wipe dirt and debris off the shoe and soles after your run by using a soft damp cloth. Remember, if you take care of the best grey running shoes, they will take care of you.
Subscribe to our newsletters