10 Best Grey Running Shoes Reviewed
last updated
Aug 23, 2019
If grey is your favorite color, then you are in luck because here we feature the best grey running shoes currently available on the market! Not only do these shoes look great, but they are packed with features runners will love as well.
Grey is a popular color, so finding the top 10 best grey
running shoes
was a difficult feat. We made sure to focus only on the most comfortable, breathable, durable, and stylish selections available. And, don't worry, we also covered all of the Pros and Cons that comes with each model.
From tweedy greys and flat greys to deeper greys, we covered all of the greys you could possibly have to choose from. A lot of these running shoes are also available in other
colors
to choose from—so you can buy more than one if you want to!
Check them out!
In a Hurry? The test winner after 12 hrs of research

Nike Tanjun
Why is it better?
Interesting color variations available
Shock-attenuating mesh upper
Improved toe spring for comfort and gait
In a
Hurry? Editors choice:

Test Winner: Nike Tanjun

5
Researched Sources
1K
Reviews Considered
12
Hours Researching
15
Products Evaluated
Color
Style
Comfort
Fit
Value
By Default
10 Best Grey Running Shoes



Interesting color variations available
Shock-attenuating mesh upper
Improved toe spring for comfort and gait
Some runners feel the shoe runs narrow
Some runners report quality/early wear issues.
Tanjun, according to Nike, means "simplicity" and that is certainly the vibe of this shoe. Tanjun is not loud shoe with streaks of color drawing attention to each section of the shoe. It is a single color with breathable mesh uppers, limited stitching, and traditional Nike footpads and matching laces. Designed for training, many people purchase multiple pairs in various colors to offset or complement outfits.
Read more
Color
Nike offers the Tanjun in a wide range of interesting colors from white to black, making many stops in between. The grey in this model is a soft pearl grey.
Style
It has a classy, old Hollywood glam feeling and it is perfectly offset by the snow sole that most Tanjuns feature. No question – this shoe is appropriate on the road and on the town.
Comfort
These are very comfortable shoes and they provide a great deal of amazing support for your feet. They cushion your feet to reduce shock impact and to protect your feet with every step that you take. If you need optimal comfort and support for your feet then the Nike Tanjun is a great choice to consider!
Fit
As far as the fit of the shoe goes, these are really comfortable and run true to size. However, it is important to note, that these running shoes do run narrow--so make sure to measure them if you are ordering online (especially if you have wider feet).
Value
Pricey compared to standard sneakers but it is well worth the price for the comfort and support you get in return. The price tag may put it out of reach for beginners and those with a tight budget for their gear but it is a great investment and represents a great value for running shoes.
2

. Nike Air Max Tailwind 8



Attractive combination of three grey hues
Subtle all over pattern; tweedy
Features Adidas' Boost system, their most responsive
Some runners feel the shoe runs narrow
Some runners report quality/early wear issues
Nike has been playing with the design of this shoe for decades. This new Nike Air Max Tailwind 8 retains the visible air pockets that have characterized the shoes for a long time, but the upper is a loose mesh over a bright pink under layer with a startling black swoosh.
Read more
Color
The entire upper is of varying shades of grey, which adds interest and depth. The upper and interior construction combine for a comfortable shoe that is also stylish and available in many hues. The comfort you get from the Tailwind 8 is amazing and can help transform your runs and workout sessions.
Style
The upper weave is tighter in places that experience more stress and looser in areas of less stress which is both felt and visible, giving the shoes an attractive, retro appearance.
Comfort
The upper is light, non-constricting and breathable and Nike Air lovers will not be disappointed in the Air ride of this version. In place of supportive straps at the midfoot area.
Fit
Nike has contrasting loops to reinforce the lace openings that anchor the foot in place. Your feet will feel better and you will be able to run longer and harder without as much foot and leg pain and fatigue thanks to the superior support and cushioning these shoes provide.
Value
This very technical shoe is quite expensive. This may cause some to pass it by, but if you have the funds to spend a little more now, you will love the comfort support, and stability the Tailwind 8 has to offer!
Upper conforms to foot shape
Very good mid-sole support
Attractive use of grey with teal
Some runners feel the heel is too loose
Some runners feel shoe is too narrow
With the Wave Rider 19, Mizuno adds 2 mm of padding to the footbed. This has created a more comfortable ride without diminishing stability and road feel. The totally cool sole wave pattern is less visible in this model, but runners report that the sole is responsive and hard-wearing.
Read more
Color
Available in many colors, the grey offering of the Mizuno Wave Rider 19 maybe its best match. This is a substantial shoe and the bright offerings seem to emphasize the size while the grey minimizes it. The forefoot of the upper is darker grey and fades gradually to an almost silver as the color moves toward the heel. It looks both fast and serious.
Style
The teal Mizuno logo bird, seemingly using its wings to assist your drive to the finish, adds to the speedy appearance of the grey model.
Comfort
Mizuno added 2mm of additional padding to the interior footbed of this Wave and it adds to the comfort without compromising your ability to read the road. This shoe has been designed to protect your feet and support them with good cushioning and comfort interior fabrics and a thick sole.
Fit
The sole is flexible enough without being too soft and features large pads of support at a key point in the sole rather than the million dimples so popular just now.
Value
Toward the middle range for elite shoes and is priced well for most professional runners to have no qualms about buying. New runners may be taken aback by the price tag, but when the benefits are considered together, the value of these shoes are easy to see.


Energy-returning boost assists gait progress
External heel stabilizer to prevent slippage
Some runners feel it runs a little small
The Adidas Ultra Boost provides propulsion for the next step, just as Adidas promises with this super foam creation. To further encourage energetic gait, the toe has an even more pronounced turn-up than most other shoes in this class. The adjustment that runners must make is in the fairly rigid uppers that some runners feel help stabilize the run while others feel squeezed their feet painfully.
Read more
Color
The different greys in the upper draw attention to the features of that part of the shoe. The exterior does little to indicate all the energy hidden in the depths of this shoe, like a snake sleeping in the sun.
Style
The overall appearance is clean lines and serious determination. Though the upper has an open-weave appearance, runners report that is it not as soft as some runners feel is needed for this shoe.
Comfort
Designed with a plethora of comfort features, the Boost foam is still the selling point of this shoe. Many runners are not yet convinced that Adidas has found the sweet spot balancing the boost's energy and foot comfort.
Fit
Rather than having a loop at the heel to facilitate putting the shoes on, Adidas extends the heel higher up the Achilles which balances with the long tongue.
Value
Pricey which is often the case with recent technological innovations and is to be expected from well known and respected brands like Adidas. It is a good investment and is an option that many runners are opting for when the time comes to buy new running shoes.
Good cushioning on the landing
Some runners are critical of the laces; they are too thin to hold
Some runners feel the shoe runs wide
One thing you can say about On Cloud shoes: you can't confuse them with any other brands. First, the saddle where most manufacturers generally display their logo is a flat panel rather than a series of support bands, with the On logo in the middle. Second, that same logo appears everywhere they can squeeze it in, including the eyelets for the laces.
Read more
Color
These running shoes feature a light grey and a dark grey for a stylish contrast. Not only do these shoes look great but they will look great with most of your favorite outfits.
Style
These shoes have style - there is no mistaking an On Cloud shoe, but this one is even more distinctive. The foundation is a series of clouds – identifiable by the tiny cloud icon on the sole – that cushion the landing and then compress to enable a firm take-off for the next step. The overall design of these shoes is made to be stylish and also comfortable.
Comfort
Most runners find these to be very comfortable. Call them clouds, buffers or cushions, they do seem to act as intended and wear well. The On Cloudcruiser shoes are designed to be supportive and comfortable, even on long runs and intense workout sessions. They reduce shock impact, support your feet, and feel as comfortable at the end of your run as they did at the start.
Fit
If you want shoes that feel good and perform as they should for months and even years then these are shos you definitely want to consider.
Value
These shoes are a solid value and come in around the middle price range for elite shoes. Investing in the On Cloudcruiser is a smart move as they are made to last and will hold up well to the wear and tear of daily runs and workout sessions.


Very good responsiveness in directional changes
Storage area for the lace anchor that keeps it from tapping on your foot as you run
Very sturdy upper; holds up to all kinds of road and trail abuse
Some runners report heel blistering problems they attribute to the narrowness of the heel cup
Some runners report that the shoe has a heavy feeling
Did you notice how Salomon has a play on words in the name of the Salomon X Scream 3D? This is a hybrid shoe for roads and trail designed by a company that concentrates on trail shoes. Some runners state that it's too heavy for road running. It remains to be seen if the X Scream will take hold.
Read more
Color
The gunmetal grey supports the impression of serious shoes ready for extreme conditions.
Style
Salomon seems to have mastered the lace locking system with an elegant solution. By creating a close affinity between the lace loops and the stability bands, the laces successfully lock the feet into position. This gives the shoe a faster appearance
Comfort
This is a comfortable shoe that has ample cushioning support in the soles as well as in the design of the interior structure and fabrics. It accomplishes this additional support and cushioning without feeling puffy which makes them great for running, hiking, walking, and even standing.
Fit
If you have wide feet, you will want to make sure to take close attention to the size that you order--especially if you are ordering them from an online retailer. It is important to note, specifically, that these running shoes run narrow.
Value
While the Salomon X Scream 3D is a bit on the expensive side, runners who wear these shoes on a regular basis say they are a great running shoe and that they are happy with the investment they made into the running shoes.



Affordable without being cheaply made
Attractive colors offered
Good grey application reminiscent of gunmetal
Some runners find the shoe runs small
Some runners find the cushioning is insufficient
With a breathable mesh upper and quality carbon rubber sole, this is a shoe you can get used to having around because it will be with you for a while. The design features a heel depression in the foam interior for impact protection. Not an extremely technical shoe, the Saucony Cohesion 9 can still be a reliable member of your shoe army.
Read more
Color
This dark grey shoe has a subtle seriousness that is as much at home in the den as on the road. With tiny touches of medium blue to draw attention to the tongue, brand name, exterior bands, and sole features, the Cohesion 9 is a coiled spring.
Style
While these running shoes may look bulky, they actually aren't. If you like athletic and functional running shoes, you will love the style these running shoes bring to the table.
Comfort
The cushioning system, heel depression for impact protection and breathable upper make this quite a comfortable wear. The added comfort helps reduce foot pain and fatigue so you can focus more on your run or workout and less on how sore and tired your feet feel.
Fit
As far as fit and sizing go, these running shoes run a little small so make sure to try them on and size up appropriately before you buy them.
Value
The Cohesion 9 is a relatively inexpensive shoe for this level of expert support and performance. They are a good choice for beginners as well as experienced runners and is a smart investment for any runner looking to upgrade their running shoes. They are a great option for runners and athletes who value comfort, support, and durability.
8

. Reebok Trailgrip RS 5.0



Very well priced, high-performance light trail/road shoes
Attractive, sleek styling
Some runners feel these are more light duty shoes
Some runners report premature wear issues
They grip wet, slippery and shale-covered surfaces with confidence. Reebok focuses the sole lugs in the center of the forefoot and heel areas, reinforcing the circumference of the sole with larger, open traction forms that prevent slippage and slightly correct for pronation.
Read more
Color
The grey version of this model is offset by camo green laces. Reebok carries the green touches into the supportive bands in the midfoot area.
Style
The heel is designed in all versions of the trainer in such a way that it emphasizes the low cut of the shoe and the heel support.
Comfort
These are comfortable shoes that many runners are falling in love with. Many owners find them so comfortable that they wear them every day even for normal activities like running errands or to work. The design of the interior of these shoes is such that your feet will be supported and cushioned with every step you take, making it perfect for running, walking, and standing.
Fit
This snug shoe is a well-respected trail companion for men and women on the go.
Value
Very good value and a smart investment for runners old and new alike who want a reliable pair of shoes. They are made to last, are easy to wear, and can help improve your athletic performance from the start.
9

. Under Armour Micro G Assert 6
Non-marking rubber on outsole for traction
Good cushioning in sock liner (EVA)
Encourages energetic entry into next step
Some runners feel it runs a full size small
Some runners found the cushioning insufficient
Seasoned runners will appreciate the support and comfort they have to offer. New runners will like the stylish look and great fit. Make sure you check them out for yourself.
Read more
Color
This dark grey upper is offset by a white sole that has a translucent top layer of mesh. This medium grey shoe has an understated seriousness and gracefulness. The contrasting white and black sole components support this somber appearance. This is a shoe that you can wear every day with nearly every outfit with equal comfort.
Style
New runners will like the stylish look and great fit. Make sure you check them out for yourself.
Comfort
On the sides, the stabilizing straps are between this upper mesh and the sock. For additional breathability, the heel, made from a single layer of leather, is perforated for increased air circulation. Another leather strap supports the heel. Under Amour includes a full foam liner for comfort. The EVA mid-sole sock liner supplies another cushioning element. Read
Fit
The Under Armour Micro G Assert 6 has a cushioned footbed and durable sole that has a sleek, low profile for comfort and grip. The upper is breathable and perforated for additional comfort.
Value
The Under Armour Micro G Assert 6 is a solid choice as far as price goes and is in the mid-range for elite shoes.



No-sew for non-irritating sock
IMEVA injection mid-sole for firm yet cushioned feeling
Run lighter than the weight indicates
Almost metallic grey – very attractive in a subtle way
Some runners feel there are fit issues
Some runners noticed premature wear
The New Balance 720v3 in grey is aimed at the neutral or slight pronation runner. It supplies a comfortable, fashionable run in an intriguing blend of grey hues. New Balance incorporates a fun element by using tiny foot icons for the sole dimples.
Read more
Color
The combination of dark and medium greys in the 720v3 combine to give a serious yet dignified impression reminiscent of fine, wool suits.
Style
The breathable mesh upper features an interesting, understated diamond pattern with variations in the tightness of the weave for a complex appearance. This design is streamlined and seems to indicate that the runner in them takes each step earnestly.
Comfort
The tweedy, woven upper supplies breathability and flexibility with smooth sections for the curl of the foot as you push off for the next step and at the toe base where shoe irritation is common. The stability bands in the forefoot are glued rather than stitched for additional comfort and the puffy tongue and padded collar with the removable footbed make this a comfortable shoe.
Fit
Unfortunately, these shoes do not run true to size and actually run small. If you are buying these online, make sure you take a look at the sizing chart before you order.
Value
Even though the New Balance 720v3 is at the bottom of our top ten list, it is still a great option for runners of all skill and experience levels. They are very affordable and provide good support and stability with decent durability that runners want and need from a good pair of shoes.
Criteria Used for Evaluation
Expert Interviews & Opinions
Most Important Criteria
(According to our experts opinion)
Experts Opinion
Editors Opinion
Users Opinion
By Default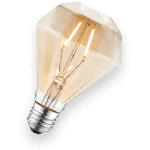 Why Grey?
Grey is a neutral, popular color that almost everyone loves. Grey goes with almost everything and is a great go to color for athletic shoes! It also hides stain and discoloration easily so your shos look nice and new for longer.
Consider your needs.
Since you know all of the shoes on this list are grey, then you are probably on the hunt for grey running shoes. Make sure to compile a lit of your needs and prioritize the features that you need.
Make sure to get a pair of shoes with the right cushioning, support, and the overall comfort that you need.
Consider your running style.
The type of running you do and the terrain you run in can affect what shoes are right for you. Some shoes offer more support for rough terrain and some shoes have better traction and tread for wet terrain.
Some shoes give better durability for avid daily runners. So think about your needs and habits and find the shoe that is right for you!
Other Factors to Consider


Features
The shoes have the best outsole that is able to handle any type of terrain that you might experience when running, while still maintaining the natural movement of the feet when running. The outsole is also made with lightweight materials hence more fun running. What trails will you be running on?? This tends to be a feature that is ignored when an athlete will be running on the tracks.
But for runners who tend to have varied terrains or like running on different terrains, trainers need to be suitable for the running surface. The more advanced runners will give very different preferences compared to the beginners. The other thing to look at is how frequently do you go for a run or how frequent will you be using the trainers. Shoes that are used more frequently tend to get replaced sooner.
The types of running trails have been generally categorized into two broad categories: the light and the rugged. Shoes that are meant for the light terrain tend to be a little lightweight. Light terrain means the surface has close to 100% uniformity with close no bumps. It's like running on the tarmacked highway. They provide maximum protection to the legs.
Since they are not heavy, you can use them for short runs, in order to help in stability the shoes have inbuilt stiffness. The minimal cushioning doesn't affect the level of comfort provided by the shoes. Its the type of shoes that are recommended for all beginner runners. A rugged trail will present a surface that is uneven and has bumps. Similar to the road in a forest.
Shoes need to offer maximum protection and toe guards ought to be installed. The level of shock absorption needs to be also high so that when you even step on a stone you can feel the impact the same way you would when running barefoot. The shoes are made of strong sections, the midsole and the upper sections offer added protection.
Never the less, the tough features do not prevent any natural movement when running. The runner can still enjoy a free run. The shoes are also weather-resistant can survive in wet running climate.


Stability
Most sporting footwear will be designed and overly engineered, however in order to reduce the mechanical force additional features might be used by the manufacturer. This means that the athlete will have a much better running ability. Poor pronation plays a big role in the positioning of the feet not to mention long term cause of the lower limb signs and symptoms.
A good shoe should allow motion control but to a limited level, it should not hinder natural movement while running. That is the shoe should not be too stiff nor too loose, as this affects the protective feature of the shoes. A good trainer allows the feet especially around the ankle area to adapt to the running surface and the pressure hence develop a counter move that will make sure the foot of the runner is not hard.
You will find plenty of discussions and debates when looking at the effectiveness of a trainer in dealing with over-pronation and supination (under pronation). The form of natural running or minimalistic running seems to be a new ground to explore, though the benefit is quite abundant. The only caution is that the running needs to be done correctly so as to avoid any form of injuries.
When you ask how much control you should get on your feet from your trainers, then you will be told about the below three terms all explaining the different degrees of control offered by the different sneakers most people use for running.
The Motion Control Trainers
The trainers of this type and design have been made to offer help to runners who have to severe pronation (over-pronation) or moderate level of pronation (neutral pronation). Normally the sneakers have a bar like technology that is combined with lateral and medial posts, the two will then offer limitation to the level of rolling of one's feet.
The shoes are also heavier in weight, bulky and bigger in size compared to the other types. Those who experience wear and tearing of their shoes along the inner tread just close to the foot's ball will find these sneakers to be very useful.
The Stability Trainers
These ones are for any athlete who has mild pronation/ neutral pronation with a normal foot arch. The shoes do not offer a good amount of firmness to the feet even though that is compensated on the responsiveness of this particular shoe. It's the ideal shoes to wear frequently.
The Cushioned or Neutral Trainers
Those athletes who don't experience pronation or they experience supination should go for these trainers. They will offer the needed support and comfortability needed to make your feet have the required level of pronation. Unlike the other sneakers, these ones are very lightweight and suit athletes who have a foot arch type that is medium.


Support
When shopping for a new pair of trainers or just in a store these are some of the terms that you will hear being discussed by people, especially those dealing in the shoemaking the industry. In a layman's language, the two words or terms are used to refer to how a runners' feet tend to hit the surface of the terrain in which they are running or walking.
There are other terms that are also used which is neutral pronation and overpronation.
Pronation: This is the word used to give a vivid description of how the foot of a runner rolls inwards when running. Not only the foot but also the ankle of the foot.
Supination talks about the opposite of pronation, which is the outward rolling of the ankle and the foot during a run or a walk.
So what exactly happens for a foot to be deemed as having pronation? In a foot that is pronated, the inner section of the foot will absorb a large percentage of the runners' weight each time a landing occurs, not only the inner section operates like this but also the arch. While a foot which is supinated has a different story compared to the pronated one.
The side of the pinky toe on your foot ( also referred to as the outer part of the edge of the foot) will carry most of the runner's weight during landing. Neither of these two-foot positions is good or healthy to one's feet and ankles. This is because they can lead to serious leg injuries and pain.
More worry should be given when a runner experiences the excess conditions of these two-foot positions (supination and pronation). There are customized shoes that have been made in order to help runners deal with these two conditions, also there are specialized shoe insoles that when used with the shoes can get rid of the problem.
These two remedies function by offering added strength to the leg muscles hence a virtual imbalance. This can be deemed to be very difficult however, it's the best option if you want a long term solution to the problem.
Frequently Asked Questions
q:

Is there a difference between road running shoes and trail running shoes?

a:

The traditional trainers have a design and style that has included flexible outsoles and they when looking at their weight they are light. Perfect for running on a pavement, or the packed trails. You can also enjoy indoor workout sessions with these shoes. The tail trainers on the hand have rubber outsoles that are not only dense but they are also fortified.

The outsoles have been designed to offer maximum durability and tread regardless of the type of running terrain.
q:

How do I know if my running shoes fit correctly?

a:

If one finger can't fit into the shoes when you have them on then it means the trainers are very tight. Excess room for your finger to move around means that the size of the shoe is large. Apart from the finger test, try wriggling your toes and check for comfortability .
q:

Can I get these shoes in other colors?

a:

Absolutely! A lot of the grey running shoes we chose to feature on our list are also available in other colors to choose from. If you find the perfect pair of grey running shoes and want them in other colors to match, you will love the options you have to choose from on our list of top 10.
q:

How do I wash my running shoes?

a:

Because every shoe is different and there are many differences from one brand to another, the best way to take care of your shoes is to follow the care label instructions closely. For general cleaning, you can wipe dirt and debris off the shoe and soles after your run by using a soft damp cloth. Remember, if you take care of the best grey running shoes, they will take care of you.
Subscribe to our newsletters