10 Best Mizuno Running Shoes Reviewed
last updated
Oct 02, 2018
The best
Mizuno
running shoes of the season have been a favorite among runners everywhere! Here you will find our thorough reviews of the top 10 best options to choose from, as well as what to look for before making your purchase.
Mizuno has been a part of the sporting community since 1906, and over a century later they are still going strong. They have reached international appear and have numerous sponsorships across sports such as golf, baseball,
running
, and volleyball.
With their dynamic patterns and color these shoes are perfect the perfect option for almost all runners. They provide you with just the right cushioning and support that will keep you going and won't weigh you down.
Recently they have also put out some impressive
trail running
shoes that many runners now swear buy!
Continue below, we hope you enjoy our list!
16
Researched Sources
1780
Reviews Considered
15
Hours Researching
20
Products Evaluated
Features
Stability
Support
Style
Price
By Default
In Depth Review Top 10
Wave inspire 13
Wave Rider 21
Wave Shadow
Wave Sky
Wave Prophecy 5
Wave Kazan 2
Wave Enigma 6
Wave Catalyst 2
Wave Paradox 3
Wave Creation 19
Table of contents
Criteria Used for Evaluation
Other Factors to Consider
Frequently Asked Questions
Sources
10 Best Mizuno Running Shoes
Lighter than previous model
Improved air mesh for increased breathability
Several color options
Highly Durable
U4ic top and midsole material absorbs shock
Double Fan wave technology for added support
Takes a while to break in
High cost
The Mizuno Wave Inspire 13 running shoes are an upgrade from the Mizuno Wave Inspire 12 running shoes--which previously held a spot among our list. This new Inspire model proves to have increased durability and breathability, without sacrificing the comfort and stability the previous model offered.
Read more
These running shoes are great for moderate over-pronators They easily move from trails and tracks to daily trainers and walking. Moderate overpronators because they can take full advantage of the incorporated Wave technology combined with the U4ic Midsole compound. This combination provides runners with a comfortable, stable, and durable shoe.

3D Mizuno fit is snug yet comfortable
Breathable upper
Durable
Parallel Wave tech for smooth transitions
U4icX strobel board for underfoot comfort
Sprinter and long-distance runner? Athlete across the board? Looking for a happy medium? Go for the Riders. They're some of the best Mizuno running shoes for this reason: they're good for whatever you want to do in them.
Read more
These shoes are stylish in a way that's somewhat understated for Mizuno but classy, colorful, and attractive nonetheless. They're mid-range in weight and noted by many runners for their comfort, flexibility, and support. Their cushioning makes them great for short distance and long distance runners alike.
Cloud Wave technology combined with U4icX Strobel lining for additional cushioning, comfort and stability
Several color options
Lightweight
Sizes run small
Need to be broken in
The Mizuno Wave Shadow is one of the best Mizuno options this year. It incorporates Wave technology and comes a variety of color selections for both men and women.
Read more
The Mizuno Wave Shadow incorporated the same Cloud Wave technology as the Mizuno Wave Sky.The Cloud Wave technology, combined with the U4icX Strobel sole lining, provides runners with added comfort, stability, and support. Its light weight and cushioning features provides runners with a "barely there" feeling during their short and long distance runs.
Cloudwave technology combined with u4icx foam midsoles, for added cushioning, comfort, and stability
Several color options
True to size
The Mizuno Wave Sky are one of the highest rated 2018 Mizuno running shoes. They come in a variety of stylish colors and was developed to replace the previous Mizuno Enigma running shoe and introduce the Mizuno's new Cloud Wave technology. These running shoes will provide runners with additional cushion, comfort, and support.
Read more
This newly introduced shoe, by Mizuno, features newly developed Cloud Wave technology. The Cloud Wave plate, combined with a u4icX foam mid-sole, will guarantee and smooth and comfortable run for both long and short distance runners. This running shoe is best for neutral runners, but its standard 10mm drop makes ideal for almost any runner. These lightweight, comfortable, and cushioned running shoes are sure to provide you with a plush and relaxed run---no matter what terrain you are running in.
Although it is the Mizuno Wave Sky's debut year, it has already proven to be a durable and long-lasting shoe. There have been no complaints in regards to its comfort, quality, or durability.


Breathable air mesh
Full-length Infinity Wave cushioning for comfort and support
Removable insock for adjustable comfort
Vegan-friendly materials
X10 tech for durability on high-wear areas
The Wave Prophecy is wildly attractive and available in a wide range of colors. They're on the heavy side for running shoes, but they're flexible and comfortable enough for daily training and moderately long runs. The Prophecies are some of the best Mizuno running shoes because they're versatile and long-lasting.
Read more
The Prophecy sports Mizuno's full-length Infinity Wave cushioning unit and U4ic midsole foam as well as a very breathable mesh upper, which provide a great amount of comfort and support. Generally, the majority of the customer reviews out there say that these are comfortable, stable runners. Overall, these are well received by many, but they are a bit heavier than some of the others.
The shoe has X10 carbon rubber on the high wear areas of the outsole, which help maintain durability. However, there are some reviews that complain about the mesh upper falling apart too easily. Issues like that could possibly depend on the type of activities these shoes are used for.


Concave Wave design protects the heel and prevents slippage
Flexible
High-quality, durable materials for hard runs
Graphic toe guard overlay for protection
Patterned outsole for traction on a variety of terrains
Vegan-friendly materials
These shoes are massively stylish with smooth, winding line patterns and bright, energetic colors.
Read more
They're made for the trails with great bounce, support, and protection, but they're not too heavy for daily training, either. If you're looking for a running shoe that's high on durability and protection, go for the Kazans. Since they're made for rugged terrain, they're built to last. Let's look at what the Kazans have to offer!
Breathable open mesh upper
Midsole unit gives great support
Ortholite sock-liner wicks moisture and keeps the environment bacteria-free
SmoothRide tech for smooth transitions
U4ic tech for shock absorption
Vegan-friendly construction
X10 tech for high-wear area durability
Runs small, so go up about a half size
Enigmas aren't easy walking shoes or sprinting shoes – their construction makes them great running shoes for long-distance runners. This is because they're moderate in weight and well-cushioned. They've also got the durability necessary to rack up hundreds of miles. For all of these reasons, these shoes are attractive to more seasoned runners looking for a reliable shoe that works for training and racing alike.
Read more
Key Features include a brand new redesigned Parallel Wave for incredible softness. New EVA strobel board. The uppers rank high in fit and luxurious feel.
Comfortable
Lightweight
Several color options
Breathable
3d refelective fabric for added safety
U4ic lightweight top midsole for increased responsive ness and shock absorption
Feels narrow to some users
The Mizuno Wave Catalyst 2 is an upgrade of the Mizuno Wave Catalyst, which was also previously on our list of top Mizuno running shoes. The Catalyst 2 brings improvements to its toe box, for added comfort.
Read more
The Catalyst 2 uses Mizuno's Wave energy dispersion technology to help improve the stability and comfort. It is one of the most comfortable Mizuno options, thanks to the use the eu41c top midsole foam incorporation. The addition of mesh in the forefoot protion of the shoe, combined with 3d reflective fabric, adds breathability, comfort, and safety features that the previous model did not have. The improved toe box was necessary to push the Catalyst up among best running shoe choices.
As far as quality and durability, there aren't complaints in this department. The Catalyst and Catalyst 2 both prove this Mizuno model is one of the best available options for runners.


Extended Wave Plate in midfoot for support
Mizuno Wave along heel to midfoot for bounce and support
Ortholite tech in sock-liner is anti-microbial for fresh and odor-free foot environment
U4ic midsole for shock absorption
X10 outsole is durable with strong traction over various types of terrain
A bit heavier than they look
These shoes are stylish and all-around good to go when it comes to daily training and short to moderate runs. They're a bit heavy, but the added weight is worth it for plenty of runners because there are just so many pros to the Paradoxes. In particular, Paradoxes appeal to neutral runners looking for a healthy amount of support over moderate distances.
Read more
Mizuno's Double Fan Wave technology with articulated forefoot Wave Plate works well to significantly reduce impact. That, combined with SmoothRide flex grooves and the shoe's wide forefoot gauge all help to provide exceptional comfort and support to the user.
There are a few consistent customer reviews that complain about the top lacing eyelets tearing through pretty easily after just a short time of use, suggesting that there could be a quality issue with this portion of the shoe.
Comfortable
Well-cushioned
Durable
Intercool midsole for ventilation and breathability
U4ic tech for smooth running experience
X10 carbon rubber for durability in high wear areas
If you're looking for a shoe that's modest and understated, Mizuno just isn't for you. The Creations are wildly colorful and playful with unique color combos like pink on yellow and orange on blue. Because these shoes offer so much support, they're appealing to all types of runners and athletes looking to push hard and work out longer.
Read more
Infinity Wave Technology is highly rated with testers. The breathable air mesh doubles as reflective material for added safety and looks. The Wave Plate is like nothing runner's have every experienced.
Criteria Used for Evaluation

Features
Casual runners may not know Mizuno running shoes by name, but they most likely have seen the logo time and time again. Mizuno can be considered specialty footwear, but it's extremely popular in the track and performance training world. Mizuno was first founded back in 1906, and they've been focused on design and technology ever since.
The strengths of the Mizuno brand are pronation control, uneven terrain control, minimalist design, and speed. Let's break down the pros and cons of the best running shoes they have to offer, and ensure that you make the selection that's just right for you.
Mizuno is well known for their footwear technology. In fact, most of their shoe-tech is exclusive to their designs and take many forms. They have Wave, U4ic, X10, Dynamotion, Intercool, and Flex Controllers just to name a few. We know this can get confusing, so our buying guide breaks it down and explains what all this technology means and what you can expect it to do for your running game. We wanted to take the guesswork out of choosing the right running shoe tech for you.

Stability
Mizuno has designed running shoes for those who need to correct their overpronation. These shoes can also help runners with flat or fallen arches as well. An inward rolling when you land can be quite common, and stability shoes will correct this rolling in order to help prevent injury. Runners who do not need pronation correction and have a neutral pronation will probably want to steer clear of these types of stability models. Runners with high arches will want to check out Mizuno shoes that provide additional arch support and cushioning.

Support
Runners who have flat or fallen arches or experience pronation issues may need additional support and should look for a shoe that will provide arch support and/or motion control to help prevent injury and discomfort. Luckily, Mizuno has designed models that provide support as well as stability, especially for runners with overpronation. Knowing your arch type and your pronation is necessary in order to make sure you choose the right model for you. You can read more about pronation here.

Value
Mizuno's sport the highest in the latest shoe technology. Make no mistake, they are a performance line of running shoes, they have an above average combination of comfort, durability, and style. However, they are also a tad more expensive than other brands. We are always careful to take price into consideration when making selections, as we take pride in providing our readers with running shoes for every budget. The fact is that Mizuno's cost a bit more because of the level of performance; not because of hype.

Style
If you're the type of runner that enjoys expressing themselves through their footwear and apparel, you have found the perfect brand for you. Mizuno running shoes come in a wide variety of color patterns and flashy styles, so you are sure to find a shoe that matches your own unique personality and style preference. There is no mistaking one of their products; it's refreshing to have an awesome blend of style and technology.
Expert Interviews & Opinions
Most Important Criteria
(According to our experts opinion)
Experts Opinion
Editors Opinion
Users Opinion
By Default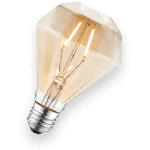 Support and fit over the coolest design.
Simply put, you'll get much more from your shoes if you put style last on your must-have list, and focus on the support, stability and overall function.
Features are cool, but...
The first priority should be focused on finding a shoe that fits your needs appropriately, including proper support and fit.
Then, after you find that, start paying attention to those cool extra features.
Other Factors to Consider

Terrain
Like many running shoe companies, Mizuno designs running shoes for different types of terrain, so we compartmentalized feedback scores and features into specific running surface categories. For hikers and trail runners, having a selection of running shoes with rugged outsoles and sticky grip that can handle dust, debris, and rain is necessary. Feedback from reviewers reflected their need for a durable, well-constructed shoe that would work on the trails, so we took that into consideration for the trail running shoes on this list. For road and treadmill runners, we choose the highest rated running shoes that would perform well on a variety of smooth running surfaces. No matter what terrain you run on, we have the Mizuno model that fits you best.

Speed
If you are an experienced runner and are thinking about stepping into the fast-paced world of Mizuno running shoes, we are just as excited as you are. There's nothing like gaining speed and time from your running shoes. This comes after you've put in the hard work of getting your fitness goals achieved and muscles used to consistent running.
When you add a top-notch runner to the mix, you notice measurable bonuses that can be extremely rewarding. If this sounds like you, we would suggest picking from the models we classified as lightweight racers. They are sure to make you smile!
Frequently Asked Questions
q:
Q: Are Mizuno running shoes really worth the price? Where can I get the best deal?
a:
In a word, yes. We make our selections based on user reviews and performance feedback. We run this information through rigorous comparable metrics on other brands. The result? Mizuno running shoes have features that are simply not found on other running shoes, and when we match up common materials, they are tougher and more durable.
Take the outsoles for example; the X10 outsole is the highest ranking in terms of durability and performance. Luckily, we partner with Amazon to bring you the absolute lowest retail prices you can find. Most of the times, a full 20% less than department stores.
q:
Q: How do I decide which running shoe will help me run better?
a:
We all know runners are always trying to improve their running, be it increase their speed or have a more efficient running form. Running shoes will not "make" you a better runner. However, a running shoe that is tailored to your needs and your foot type will assist you in achieving your running goals.
Depending on your goal, your shoe choice will vary. For example, those looking to get faster would probably want to consider a lighter weight running shoe. That is why the factors we provide in this guide will help you choose the right shoe for you and your running goals.
q:
Q: How can I make sure my running shoes last a long time?
a:
Here are some tips to keep your running shoes in good shape and prolong their lifespan: Remove rocks and pebbles that may get stuck in the outsole or other areas. Cleaning off mud or other debris that could take away from the shoe's breathability. Rotate the shoe with another pair to allow for sweat to dry and the cushioning to recover before running into them again.
q:
Q: I want to run on light, non-technical trails. What type of running shoe should I look for?
a:
Look for a running shoe that is durable, protects the foot and provides good grip and traction. Though some runners use their road running shoes on smooth, buffed out trails, it is still advisable to use a trail running shoe specifically designed for that terrain. However, you probably want to avoid trail running shoes have overly aggressive lugs that work best on tough, technical terrain.
q:
Q: Do I have to break in my running shoes?
a:
It's a good idea that the first few runs are shorter in the distance so that you (and your feet) can adjust to your new pair of Mizuno running shoes. Using brand new shoes for a long run may lead to injury. Each running shoe is different. Take your time to adjust to the new support and fit of the shoe and you'll be running in them regularly in no time!
Subscribe to our newsletters